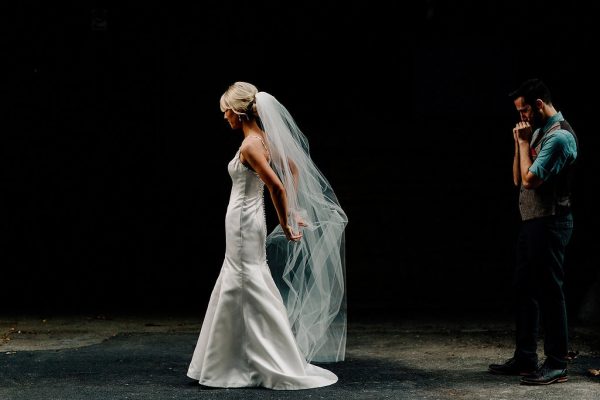 All Photos  © Addison Jones Photography
If you're lucky enough to have clients who trust you, then you can totally relate to Addison Jones and her experience with Rose and Joe. With limited spots available for a great first-look moment, Addison and her team whipped up a miracle in the streets of downtown Columbus, Ohio. By making a slight adjustment, Addison was able to capture one of the most sincere and downright beautiful first-look moments we've seen in awhile. Today, we have Addison here to describe the moment and how it unfolded. This is quite an emotional post, so go and grab those tissues if you cry easily!
We found ourselves in downtown Columbus, a particularly industrial part, where tall buildings made for tricky lighting and unforgiving backgrounds. None of the buildings around felt in theme with Rose + Joe's wedding, so I decided to go with one spot that had some potential, then underexpose the photographs to create a dramatic dark background. The only problem was the spot I found had a pretty giant (as in commercial) dumpster in the way. So, my second shooter and I put our combined strengths together to move this bad boy. Part adrenaline, part coffee…we managed to do it.
What I try to get from my brides in all situations, especially this one, is trust. And that's exactly what these two had. Imagine your photographer assuring you, "I know there's a dumpster right next to you, but trust me it is going to look good." They didn't hesitate for a moment. So, needless to say, part of the magic in this photo stems from their belief in me, and in the potential.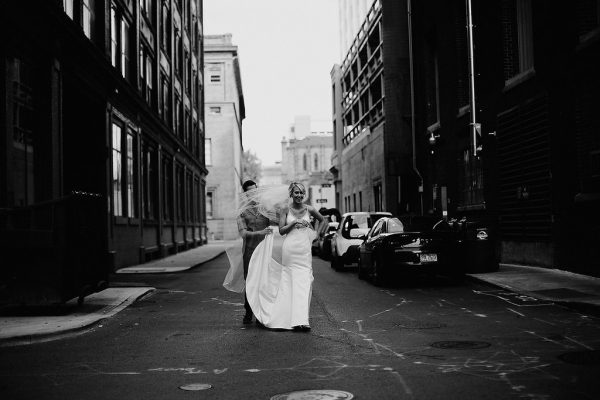 Rose + Joe have a love so strong, it's the kind that makes you want to love even harder. The moment they saw each other they both broke down. I've seen many first looks, but nothing like this. I think we were all shedding tears by the end of it. Every time he looked at her he would tear up and say, "I cannot wait to marry you. You are so beautiful."
When two people are so emotional, it's actually quite easy to photograph it. I didn't direct. I didn't have them move. I just let it happen naturally and had to ninja my way around them, trying my hardest to capture every detail. Their connection, plus a steady wind that lifted Rose's veil, just made the scene even more dramatic.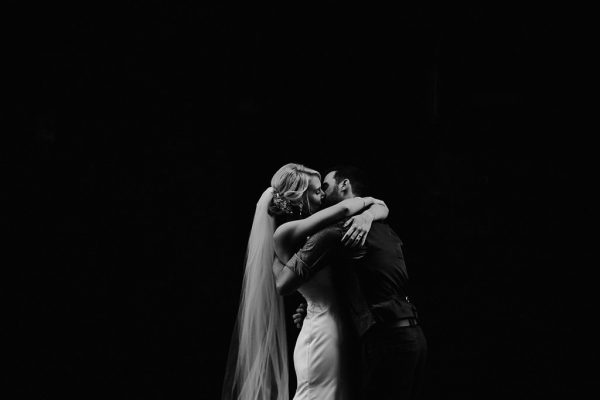 It was a pleasure to photograph Rose + Joe's wedding, and I will never forget that moment.
Thank you so much to Addison for sharing this extremely beautiful and genuine moment with us! Loving Addison's work? Be sure to check out her Junebug member portfolio for more gorgeous imagery.