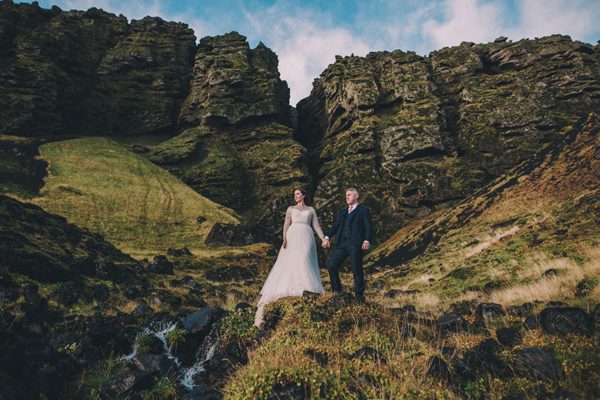 All Photos © David Latour Photographe
Iceland has become a fad in the wedding photography world. It's the destination everyone wants to photograph and we receive more Iceland wedding submissions than we can count. While we love the beauty of this country, sometimes we feel that couples can easily get lost amidst such stunning scenery. Today, we're sharing a wedding in Iceland, shot by David Latour, that showcases the beautiful balance between an epic setting and an equally epic love story. From the intimate ceremony at Budir church to the loving embraces by the sea, Florence and Laurent's wedding day was one for the books, and we're excited to share their adventure with you!
From the photographer: "Florence and Laurent had a dream: to marry in Iceland. And their dream came true! I've had the opportunity to follow them in this beautiful adventure, and these few days for their ceremony are forever stuck in my memory.
It was a very, very intimate ceremony in the beautiful church of Budir. You won't find a lot of decoration or details, maybe because Icelandic landscapes don't need any tricks to be incredible."
If you don't want to hop on a plane right now, I don't know what's wrong with you! Thanks so much to David Latour for sharing your stunning imagery with us. If you like David's work, be sure to check out his Junebug member portfolio.