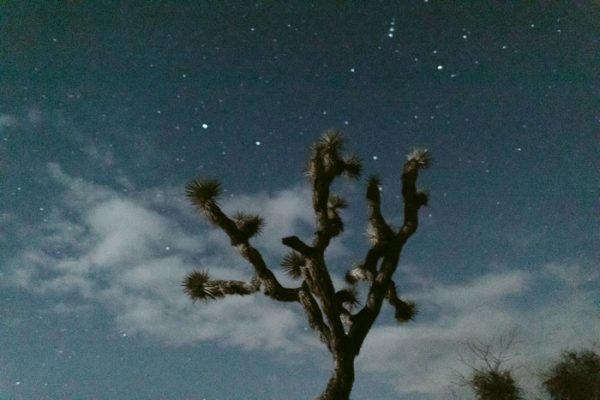 All Photos © Katch Silva
What's more magical than moonlight? Nothing comes to my mind, which is why I was so excited when Katch Silva posted a moonlight session to her blog recently. Katch met her couple, Isaiah and Taylor, around sunset and they started their session an hour prior to midnight. The resulting images have an otherworldly feel to them, thanks in large part to the unusual terrain at Joshua Tree as well as the moon's soft and eerie glow. If you're looking to try your hand at photographing by the light of the moon, be sure to read what Katch has to say about shooting at such an unusual hour!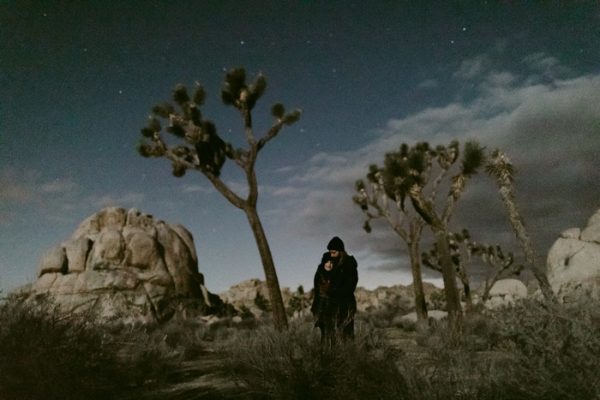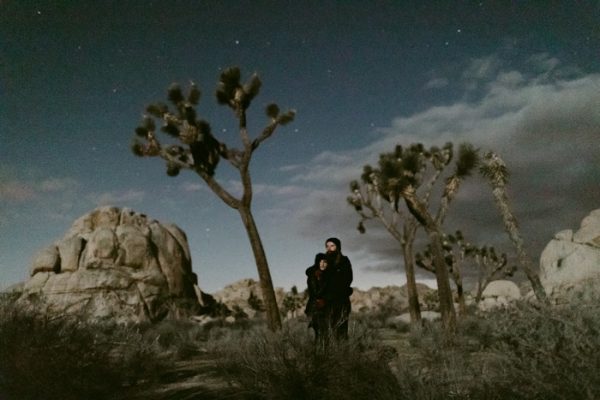 From the photographer:
I had been trying to schedule a full moon session for about 9 months, but the moon cycle never coincided with my schedule, moonrise time, or weather. For this shoot, I had to pay close attention to all the elements, and thankfully the clouds cooperated for most of it. We started shooting at around 10 PM and shot till about 11:30 PM. The reason I did it in Joshua Tree (apart from the fact that I just freaking love Joshua Tree) is because it's reflective as shit. The ground and boulders are light beige which means you have semi-reflectors everywhere, to bounce back that moonlight. I also made sure to shoot soon after the moon had risen so that the light was still directional coming in from the side, not the top. When we started it was a clear sky with just the moon (you can tell in the shots with really defined direct light) and towards the end, some clouds started to come in and the light was way more defused and way darker.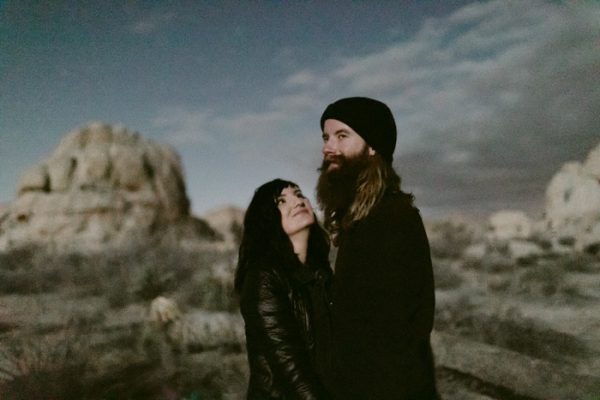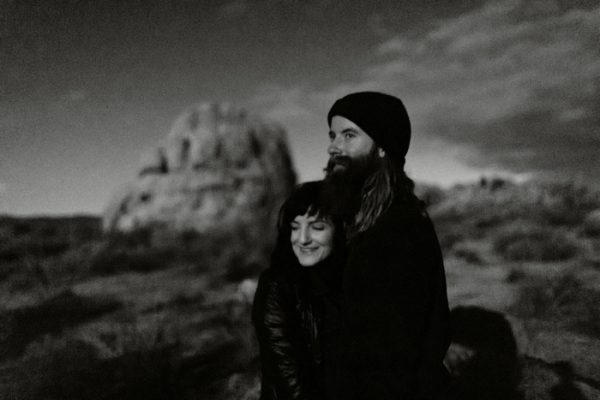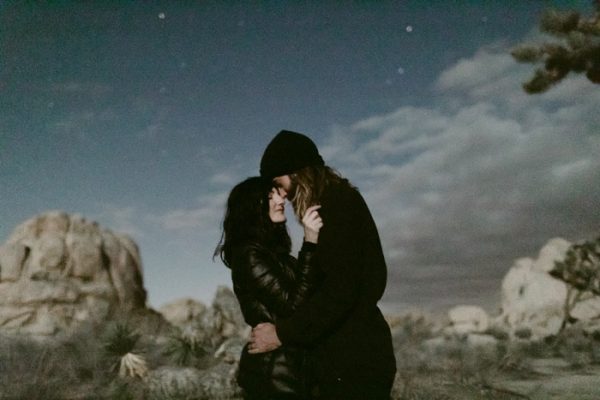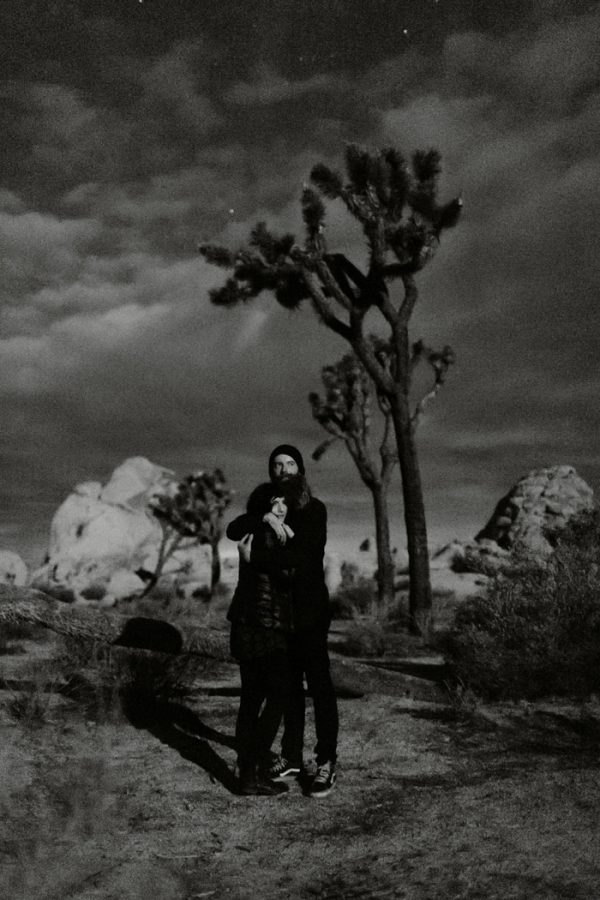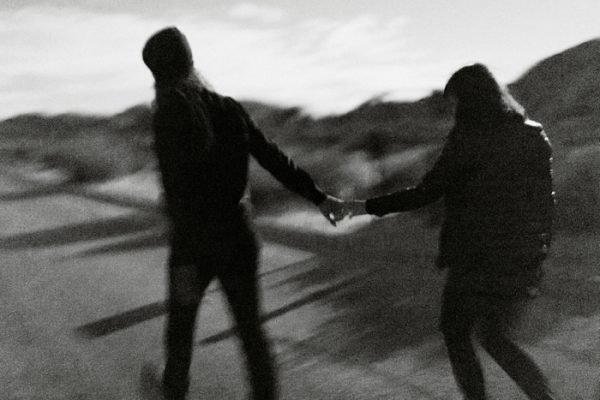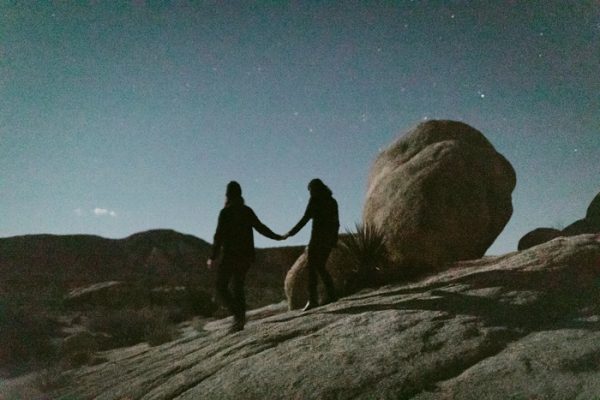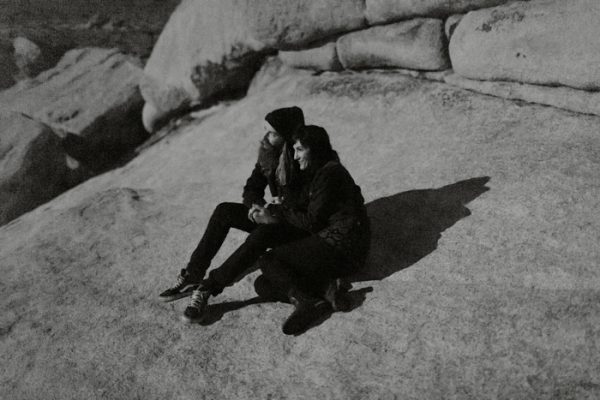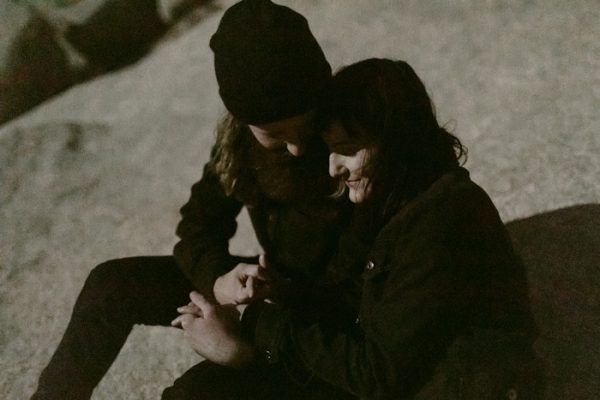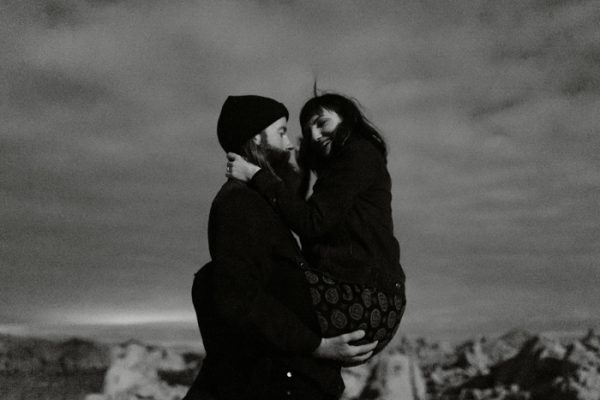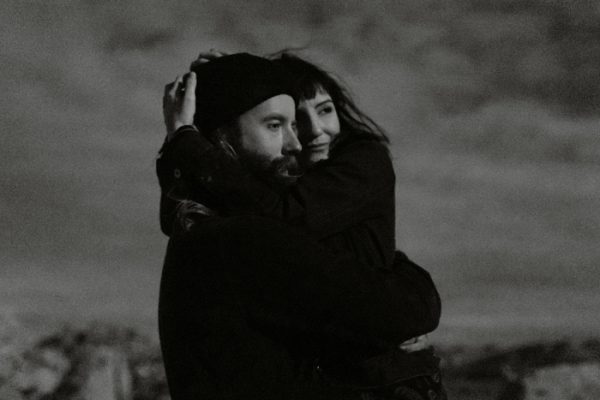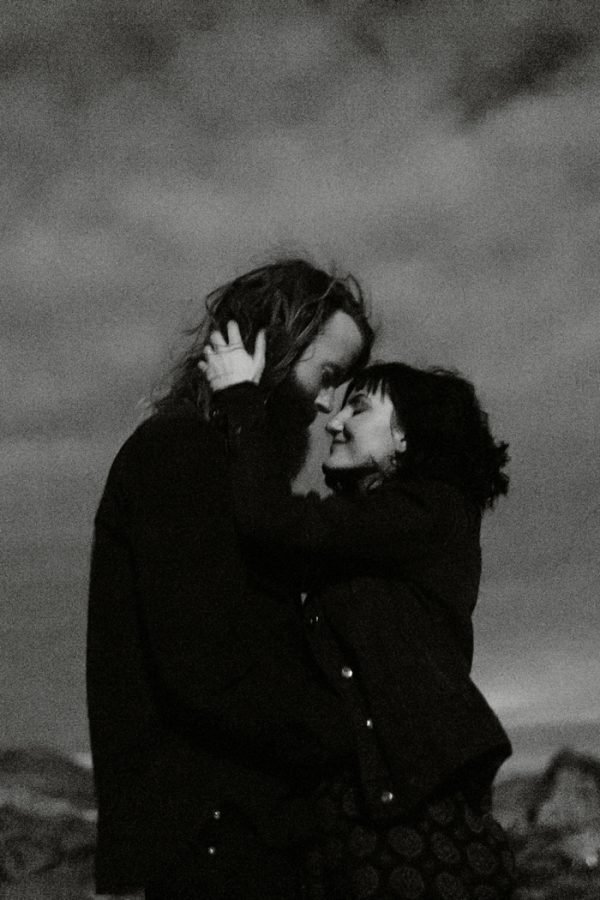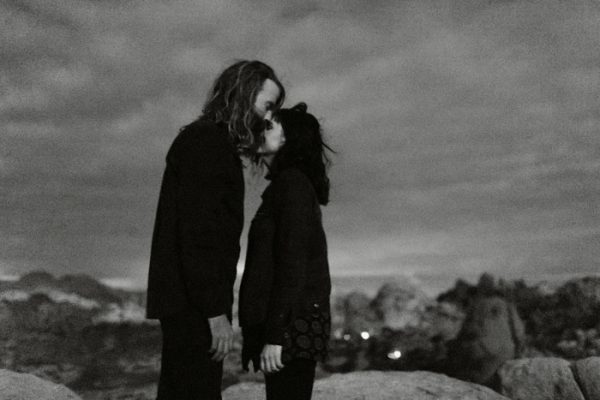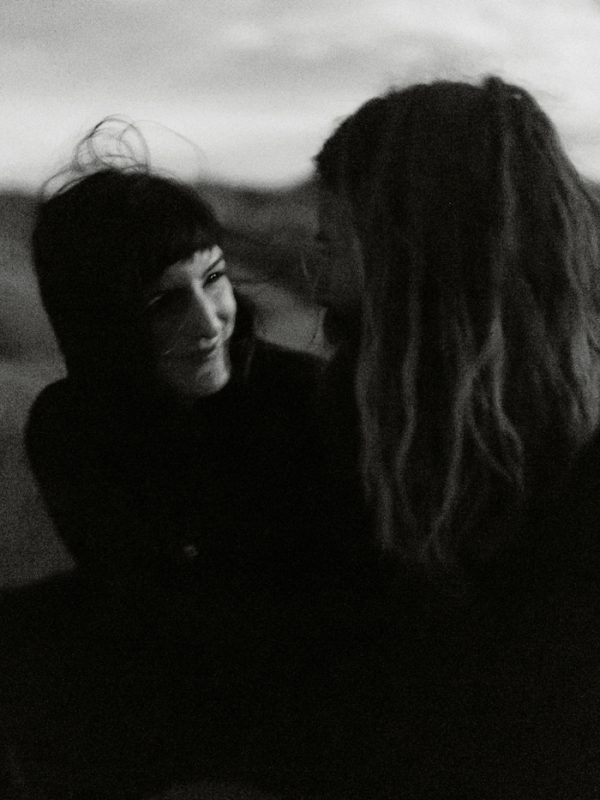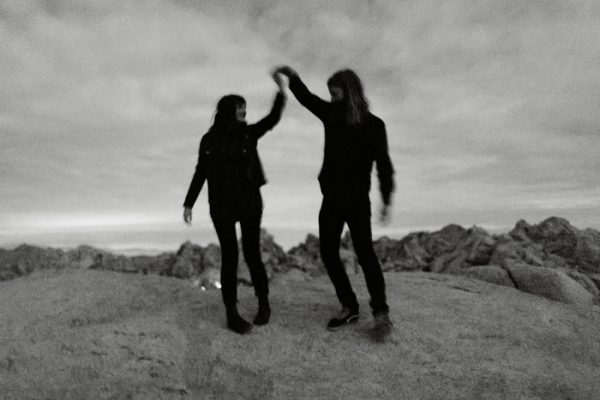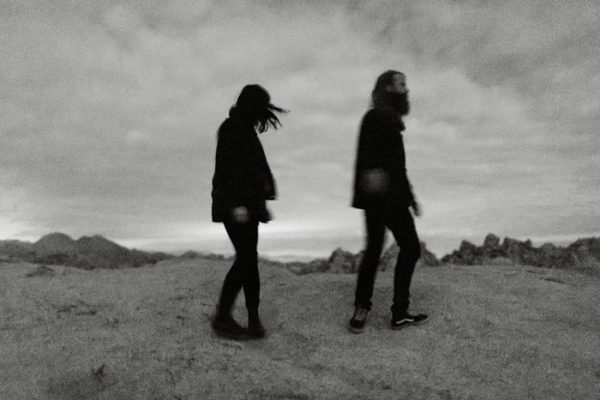 Every shot in this post was taken with the Canon 5D MIV and 35mmL, and I stayed around 1.4 and 1.6 for aperture. Most of these shots were taken at ISO 25,600 and 32,000, though I did test out ISO H1 and H2 (equivalent to 51,200 and 102,400) and they also worked well. My shutter speed ranged from 1/25 sec to 1/6 sec, and it was all shot handheld (no tripod). I just inhale and hold my breath when I press the shutter! It was important to me to stay handheld because it keeps the vibe more natural and less restricted, which is important to me for my couple sessions.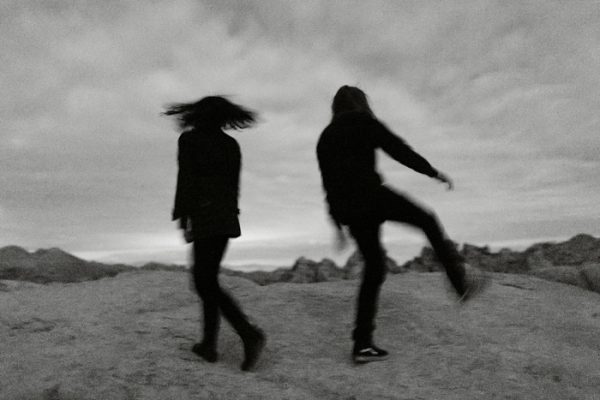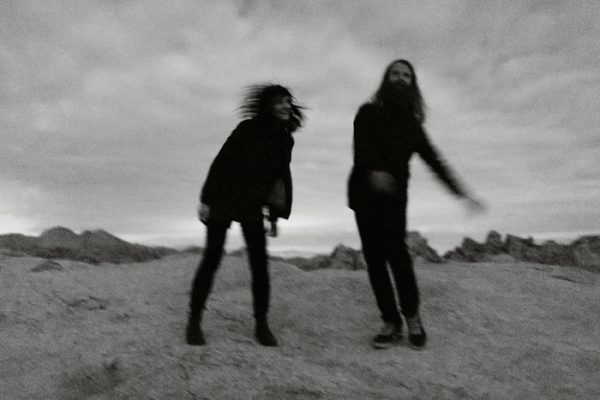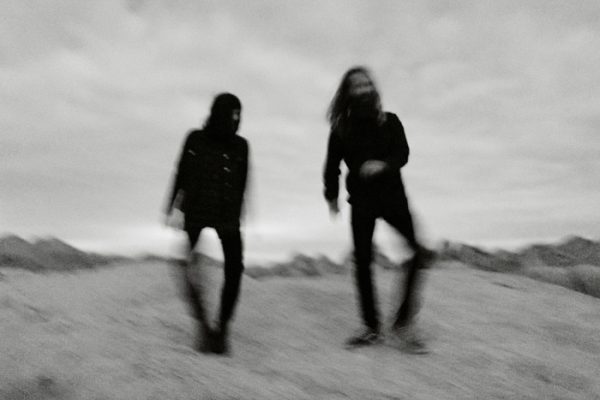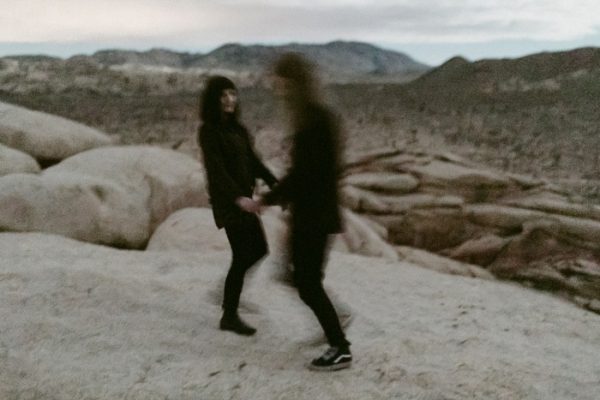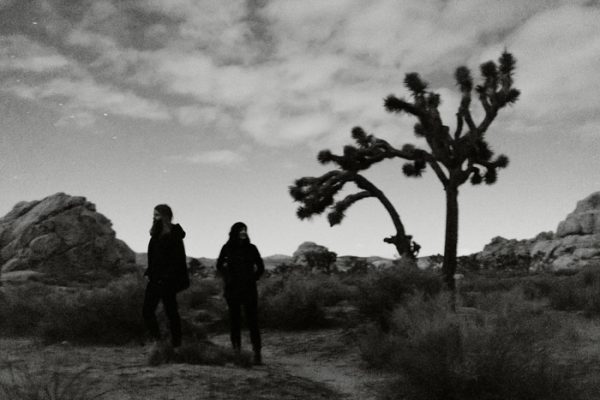 I think the trickiest part of this experiment was focusing. Obviously focusing in the dark is almost impossible with no aid. So I used my flash (580 EXii) on the camera hot shoe only for the focus assist beam. The assist beam is that red infrared light you see when you're using on-camera flash, it helps the flash measure the distance to the subject to help focusing. So I used that, but I disabled my flash from firing so that no flash actually went off. I have a more in-depth explanation of how to and when to use assist beam HERE if you want to read more about it!
I tried to take some behind the scenes but my iPhone couldn't handle how dark it was so it just came out pitch black!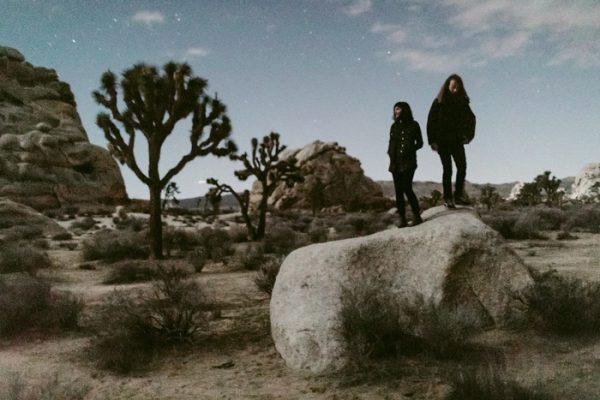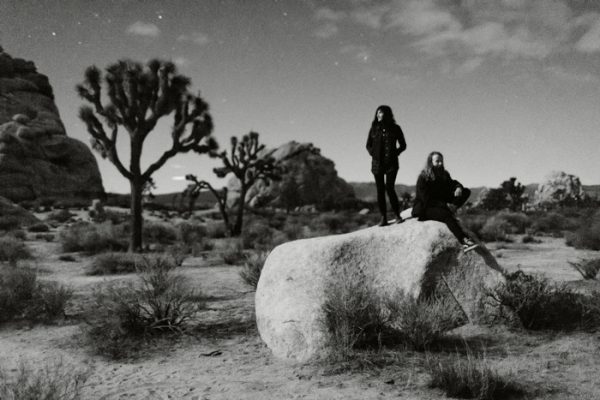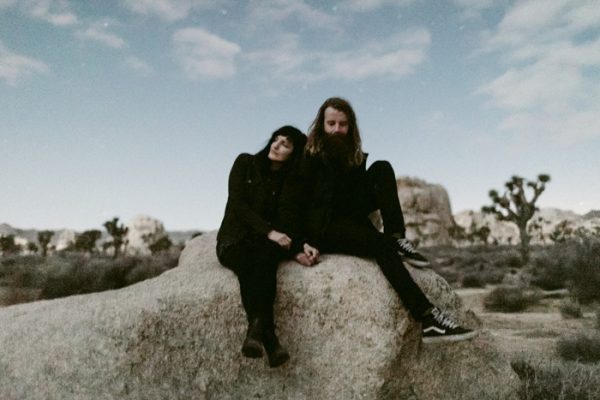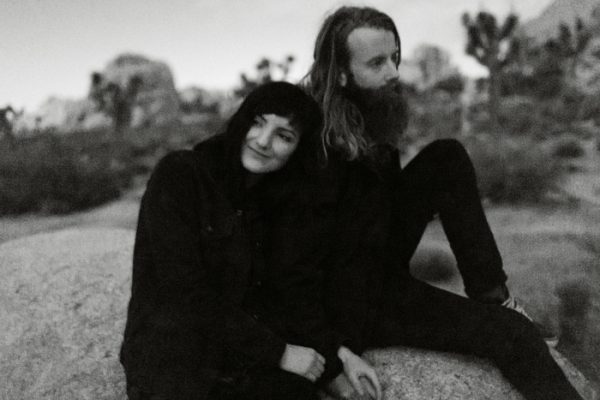 Thanks so much to Katch for sharing this behind-the-scenes look into her moonlight session!
If you're searching for more behind-the-scenes peeks, check out our Behind-the-Photo with Andy Gaines.