All Photos ©Villetto Photography
The harsh sunlight and vast landscape of the beach can be intimidating for photographers who don't normally shoot beach weddings. However, once you understand the lighting and equipment, it's just a matter of practice and creativity, according to Kelly and Rob Villetto of Villetto Photography. Living in Florida, this dynamic duo is accustomed to shooting beach weddings and knows the ins and outs of capturing that perfect beach shot. Luckily, they're here today to share some gorgeous imagery as well as tips and advice on photographing beach weddings!
What type of gear do you need to shoot on the beach?
Business as usual, nothing special here… 5d mark III, 5d mark II, 60d. We sometimes bring our film camera, a pentax k1000 and shoot triX 400 bw, lens 10-22mm, 35mm 1.4, 50mm 1.8, 85mm 1.8, 135mm 2.0. And there are times where we will use a diffuser and/or gold reflector as well. We never use flash on the beach…all natural light.
How do you avoid underexposing your shots?
Expose for the whites! That's a great tip I learned from my old boss. Another trick and it's really easy is that I shoot in aperture priority a lot and you can just spot down 2-3 stops to the left on your meter. It's so simple to do and an easy way to get spot on exposures. I also shoot in raw so the rest I always like to do a bit of tweaking in lightroom.
What time of day is best to shoot on the beach?
Sunset, of course…you get that sought after golden light.
What filters are best for dealing with harsh sunlight?
Sometimes a neutral density filter for middle of the day shooting can work well It will give you 2-3 stops. Although today's cameras are amazing as shutter speeds can go up to 8000 of a second.
A lot of people say that all beach shots look the same, how can you take unique shots that prove this saying isn't true at all?
There is a bit of truth to this saying just by way of a lot of beaches themselves looking very similar…wide open, sandy landscapes with water just beyond. But, the best way to give any beach shot just a little something extra is to not just think of beach as sand, water and sunset. Many great beaches have gorgeous surrounding landscape as well…utilize it. Take your couple in the trees or any greenery you see and use the sunset glow on their faces. And when you are taking sunset shots by the water and in the sand, find unique angles and don't be afraid saturate that back light. Sunset images are just as beautiful without the sunset being right behind the couple…do the unexpected and shoot the other way. It's really all about playing around and pushing the limits of your equipment.
What poses/activities are easy go-to's for your couples during a beach shoot?
Honestly every couple is so different so it depends. Some easy go to's can be walking looking at each other, looking at each other with a lean in is always a good one too. Especially once the couple settles in it's always good to get them in a location you love and let them do their thing. Sometimes you get the best images when you let the couple have time to be who they are without too much manufactured posing (you would be surprised how many couples ARE natural posers themselves :-))
How can you get your couples to feel comfortable when shooting on the beach?
As a couple who shoots together we really like to play a bit off one another. It can be hot and uncomfortable on the beach so we like to goof around a lot and make fun of each other and perhaps the elements. Making the couple feel free in their discomfort. A lot of photography is knowing your subjects, feeling them out plus remind the bride she looks beautiful and show her one of the best photos on the LCD, show her (or him) that despite any possible discomfort they look amazing! This builds confidence and allows them to feel more open and willing to go further.
Can you tell me what equipment and post production techniques you used for the following shots?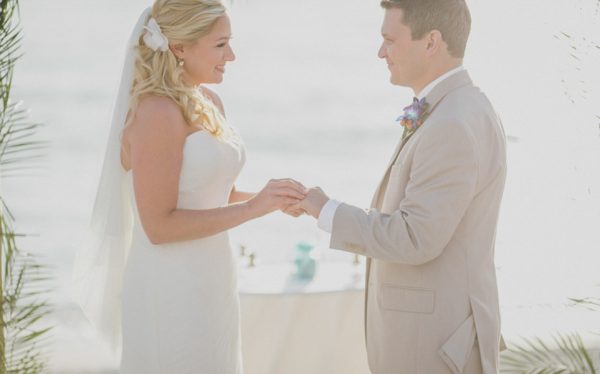 135mm on Mark III – Lightroom, VSCO_Film Presets
85mm on Mark II – Lightroom, VSCO_Film Presets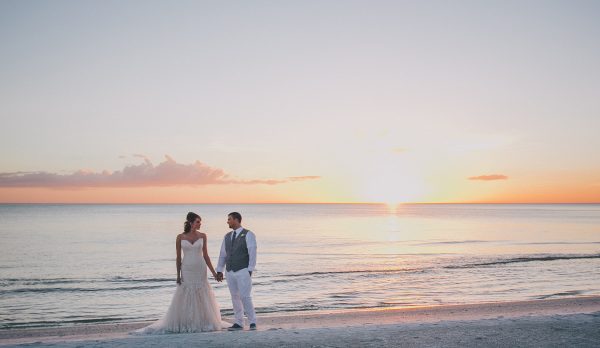 50mm on Mark III (Canon)  – Lightroom, VSCO_Film Presets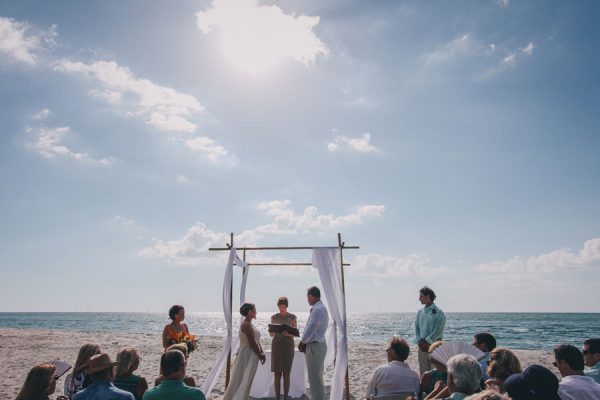 35mm on Mark II – Lightroom, VSCO_Film Presets
We're ready to hit the coast now! Thanks so much to Villetto Photography for sharing their work and wisdom with us. Looking for more wedding photography how to articles? Check out our interview with Buffy Dekmar on photographing pre-wedding/getting ready photos.