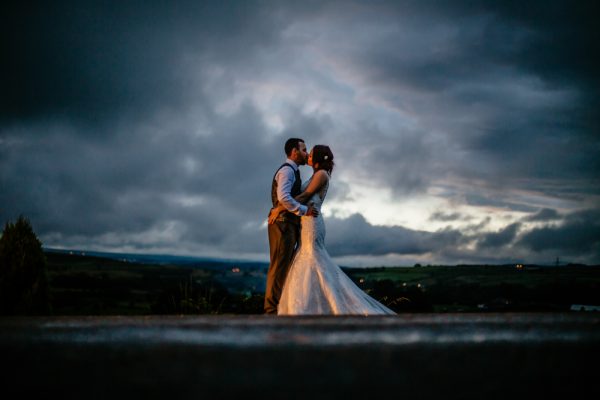 All Photos ©Sansom Photography
Anytime we share a wedding from Sansom Photography, we're always blown away by this photography duo's ability to find light and beautiful moments wherever they are. Today, we're sharing a wedding from Sansom that definitely did not have prime light or weather conditions. It rained the entire day! Despite the circumstances, Chris and Verity were still we able to capture beautiful couple portraits at this rainy wedding in Yorkshire. Enjoy!
From the Photographer –
"We met Lauren and Jon a long time ago when they first booked so we've had time to build up a great connection with them and we wanted to get images that really captured the intimacy of the day. Rain is a pretty regular problem here in the UK so we didn't get as much chance for couple shots as we might have liked, the venue not really having many spots for inside shoots. That said we did take Lauren and Jon out to a spot we had picked out later on in the evening for some couple shots that more than made up for the rain earlier!"
Thanks so much to Chris and Verity of Sansom Photography for sharing some beauty with us today! Interested in learning more about Sansom Photography? Be sure the check out their Junebug member portfolio!