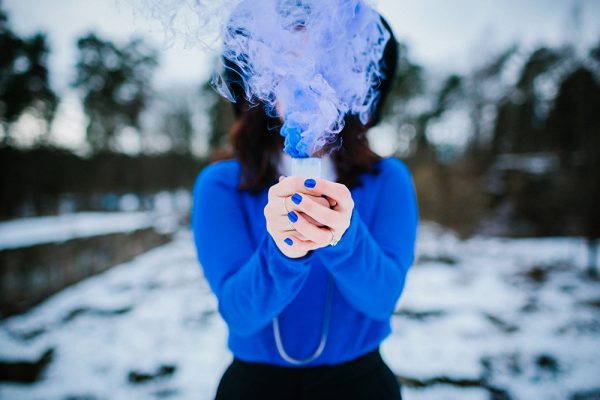 All Photos © Therese Winberg
Wanting to add some color to her canvas, Therese Winberg decided to take a snowy engagement shoot to the next level with bright blue smoke bombs and a couple willing to color coordinate and endure cold temperatures. The resulting images are fun, unique, and memorable for sure.
From the photographer –
"I love when clients give me their full confidence and creative freedom and just says "Yes!" when you say coloured smoke bombs, color-coordinated outfits and freezing your ass off for your engagement session. Okay, I didn't really push the-freezing-your-ass-off-part as much as the cool color smoke bombs. Or the fact that your fingers looked like a smurf's afterwards.
But when your clients says "Yes!" something happens when you push the trigger. It also pushes you.
Thank you Jennifer & Christoffer for going on this adventure with me."
Thanks so much to Therese for sharing her lovely work with us! Love Therese's work? Be sure to head on over to her Junebug member portfolio to see more!