Engagement Sessions are the best way for couples to get to know the one person (or people!) who will be capturing the most intimate moments from their wedding day. We've asked our friend John Schnack to give us some insight on engagement sessions, in particular this one he photographed in Southern California. We're loving all of the natural light and beautiful scenery in Cassandra and Jon's gorgeous engagement session!
John: To me, an engagement session involves much more than simply creating nice portraits of a couple.  It involves breaking down barriers and becoming vulnerable in order for the images to evoke the romance and warmth I want. To that end, I like to start engagement sessions in areas where the environment—great architecture, beautiful landscapes—can be an integral element in the photographs. As the shoot progresses and the couple's comfort level increases, I can move in closer and create more intimate pictures. For this set of images I nearly always pick the beach—it allows me to work with the last bits of daylight longer than anywhere else, and that five-to-ten minutes after sunset offer, to me, the most beautiful colors.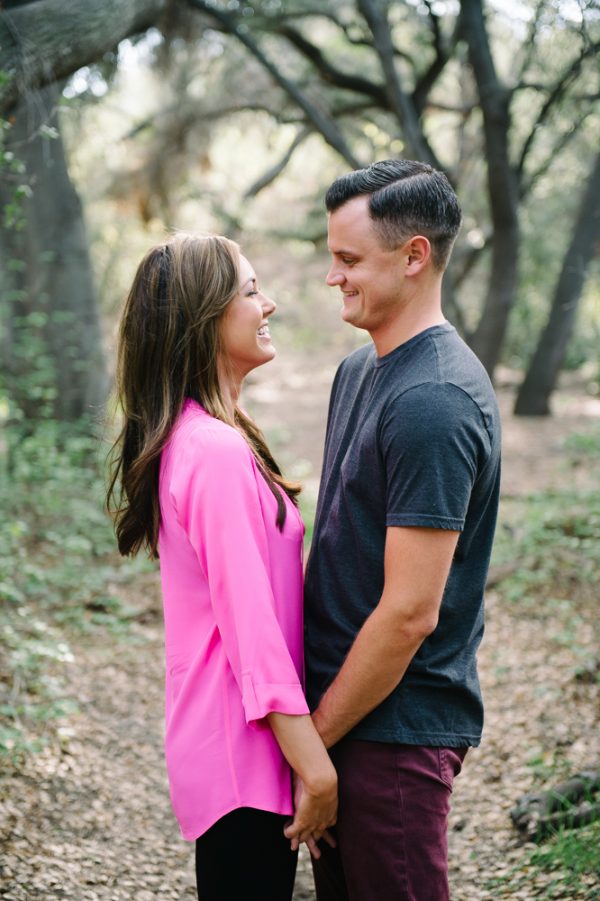 John: Cassandra and Jon's engagement session began at Caspers Wilderness Park, in Orange County, CA.  Caspers is located on the western edge of the Cleveland National Forest and is home to 7600 acres of hiking trails, camp sites, and offers visitors a vision of Orange County far from the glitz and glamour that has been well-documented on various television programs. With the sheer natural beauty of the area—acres of towering oak trees, late afternoon sunlight filtering through the canopy—I knew it would be a great location to start the engagement shoot, since it would allow me to shoot from a distance and ease Cassandra and Jon into the shoot.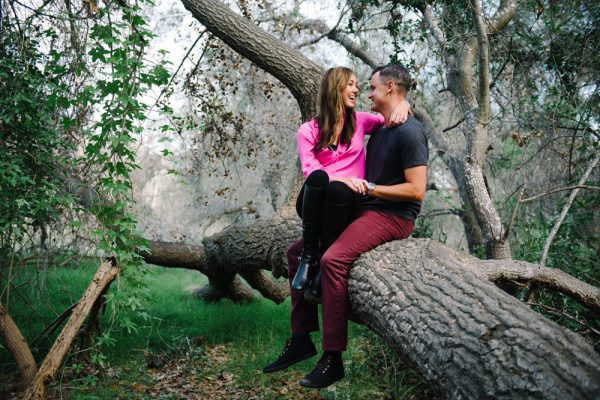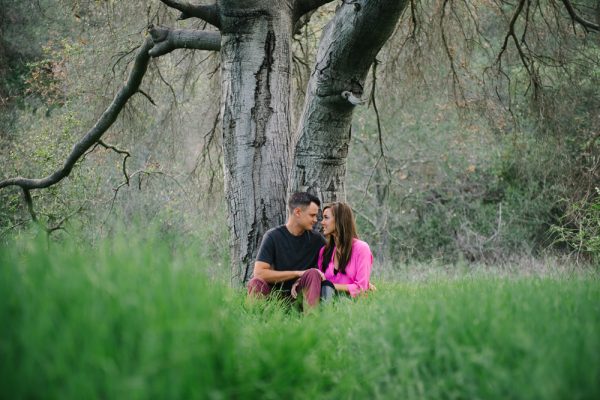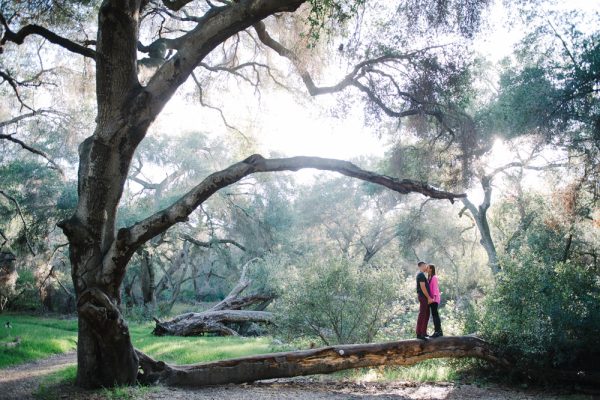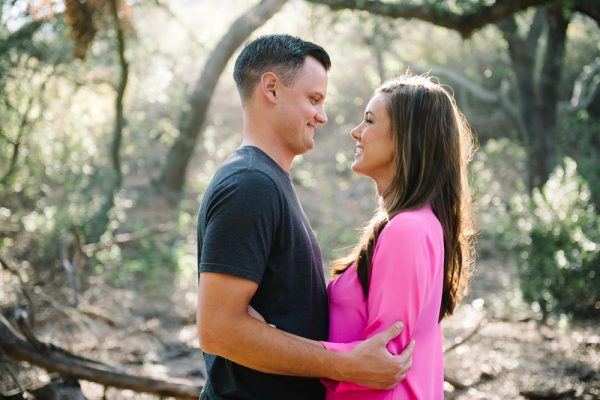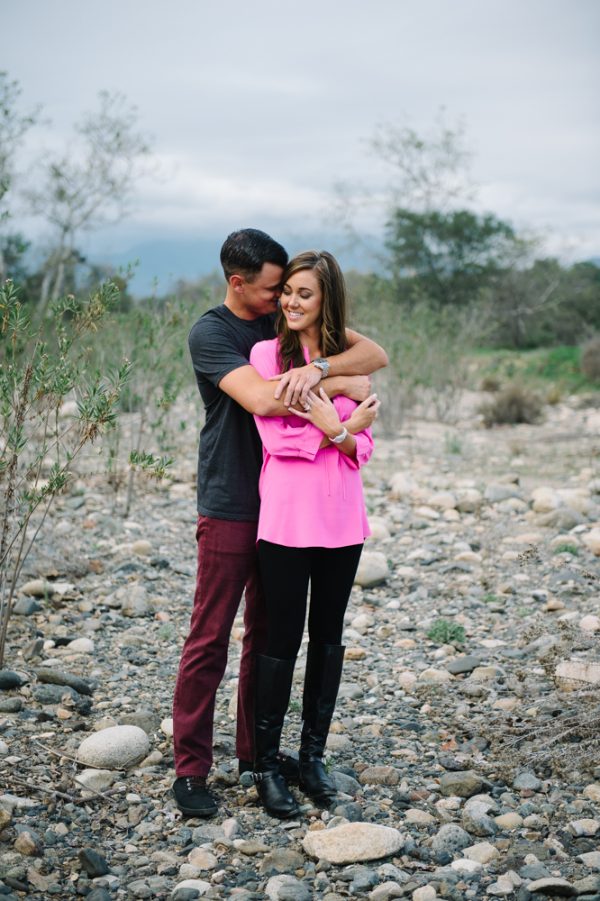 John: As the evening progressed, we moved to Salt Creek Beach Park. We were greeted with a very low tide that exposed some rocks and an approaching storm that kept the usually crowded beach comparatively sparse. The cool, grey atmosphere—certainly not the look and feel people associate with the beach in Southern California—was perfect for the soft, romantic photographs I wanted to make. The location became less of an element and more of a canvas.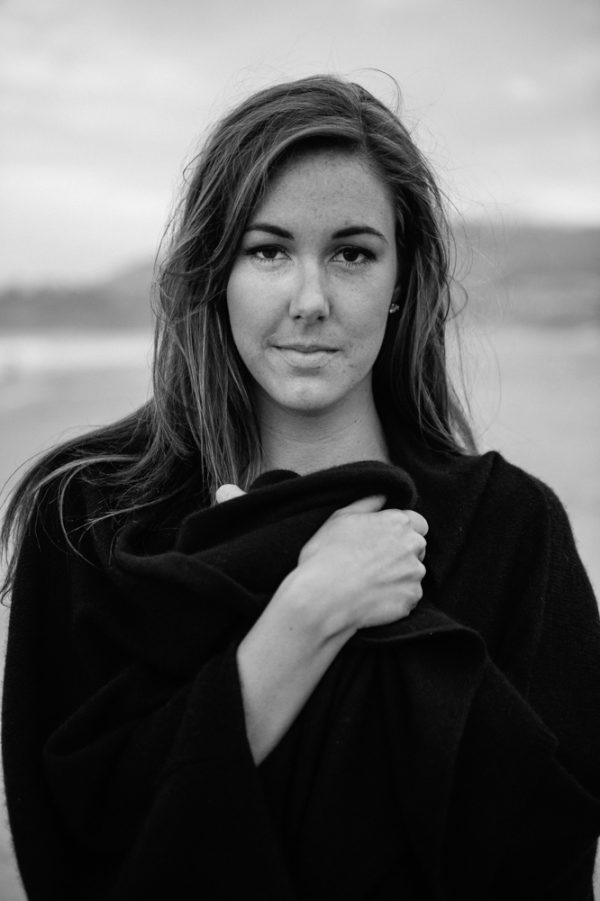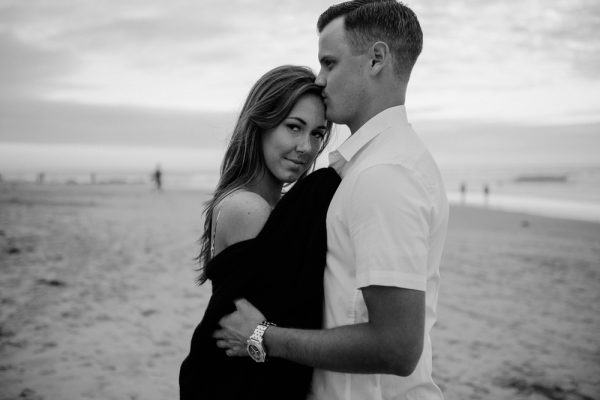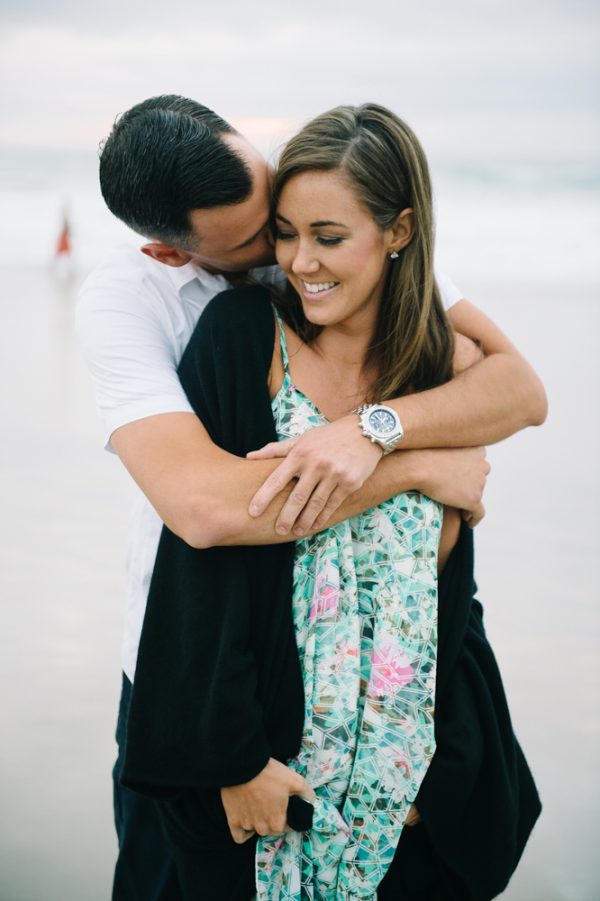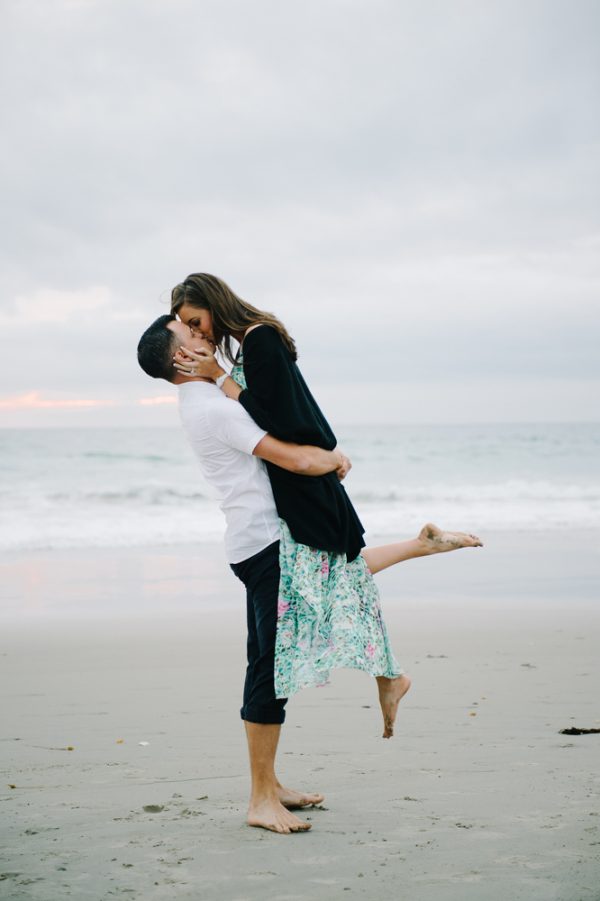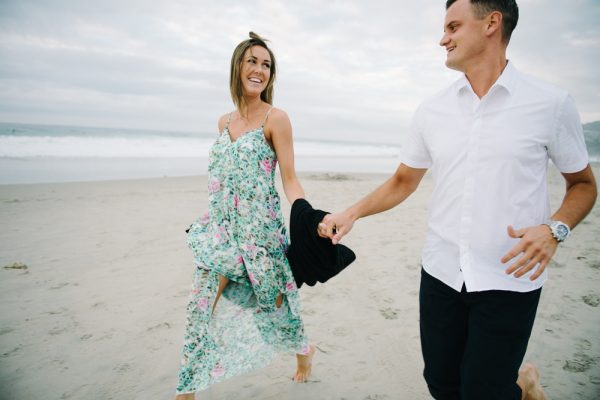 John: In the end, as the pale light waned and a light rain started to fall, we were able to make romantic images my clients loved. I'm really looking forward to photographing Cassandra and Jon's gorgeous wedding later this spring.
A huge thank you to John Schnak for sharing this beautiful engagement session and commentary with us. We can't wait to see Cassandra and Jon's wedding!