We all love seeing the beauty and creativity of henna art and lucky us, ARJ Photography found a way to showcase it in the most striking manner in this incredible wedding photo. Please excuse us while we pick our jaws up from the floor now. Thank you ARJ Photography for sharing such a genius photo with us!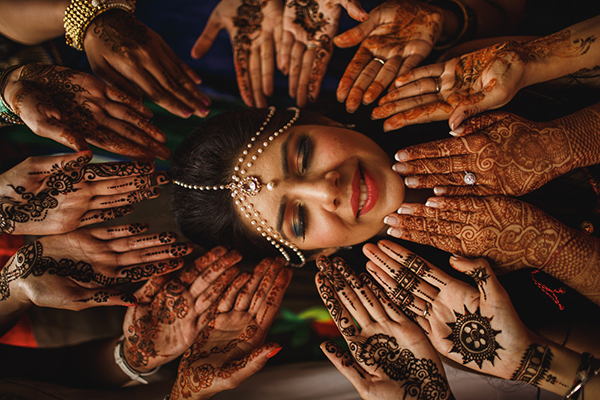 Photo by ARJ Photography
Want to see more creative framing with henna art? Check out our previous That's Genius post!