What's the big deal about Pinterest?
The short answer: everything.
We are here to throw out every misconception about Pinterest.
Your ideal client isn't on Pinterest? Think again!
It can't help you in the long run? I have three letters for you: SEO!
It's too difficult to name your Pinterest boards? We can help with that!
It's time to take a fresh and new approach to Pinterest, but you don't have to do it alone, friend!
Dive into Pinterest for Wedding Photographers so you, too, can join in on the fun!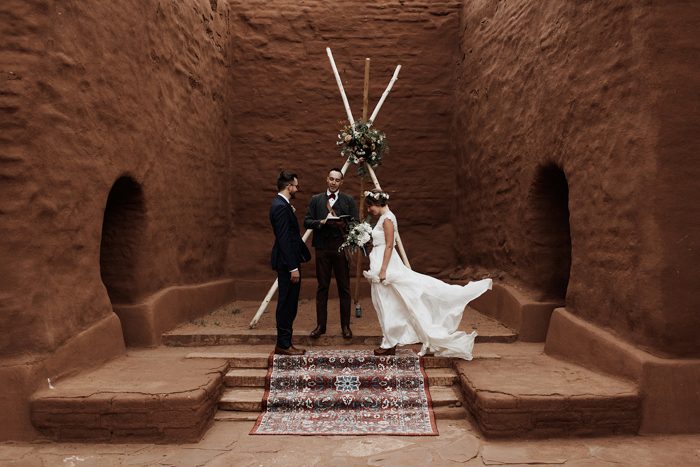 Over the past 4 years, we've identified exactly what makes Pinterest tick.
In fact, Pinterest traffic to our site has gone up nearly 1,000%!
In this course, we're not holding any info back.
We're letting you in on our entire Pinterest strategy.
Learn how to shoot for Pinterest.
Get tips on Pinterest Analytics.
Check out our favorite workflow apps.
Plus so much more!
Reviews
"We love that it wasn't longwinded and got the point across in a very informative yet easy going fashion." -Oak and Iron Photography
"I thought it was great! The content was amazing. Coming from someone who's had Pinterest for years but had no idea what to do with it for business was super helpful. The lessons were well constructed and informative. Nothing was drug out too long and it was clear and concise." -Kristen Kaiser
"I LOVED the sections on shooting for Pinterest, how to market yourself in a Pin when writing descriptions, and making a collage. There were so many things I never thought of that seem so obvious, but clearly aren't. I loved the video format and I loved that I could pause at anytime to look over at my own Pinterest and follow along." -Maggie Grace Photography
Course Objectives
Why you should be using Pinterest to your advantage
Everything that Pinterest has to offer and how to use the platform to market YOUR business
What type of content to push to Pinterest
How to use Pinterest like the impressive search engine that it is
How to take your Pinterest knowledge to the wedding day so that you can create content that you know will turn into traffic and inquiries
and finally, we're going to show you how to maximize the time you spend pinning and how to work Pinterest into your current workflow
Table of Contents
Introduction to Pinterest for Wedding Photographers
Welcome to the Course! (start here)  |  video
A Few Questions!  |  pre-course questionnaire
Why You Should Be Using Pinterest
Let's See How Much You Know Already!  |  quiz
Our Pinterest Pitch  |  video
Pinterest Basics
How Pinterest Works  |  video
Building Your Pinterest Account  |  video
How to Shoot for Pinterest
What Images Do Well on Pinterest?  |  video
Shooting Portraits for Pinterest  |  video
Shooting Decor for Pinterest  |  video
Shooting Details for Pinterest  |  video
Let's See What You've Learned!  |  quiz
How to Market Your Content on Pinterest
Evergreen Content  |  video
How to Treat Pinterest Like a Search Engine  |  video
Graphics + Collages  |  video
Collaboration  | video
Pinterest Workflow
Let's Get Pinning!  |  video
Automating Pinterest with Tailwind  |  video
Pinterest Maintenance  |  video
Analytics
Pinterest Analytics  |  video
Resources
Stay in the Loop on All Things Pinterest
After the course!
Be Sure to Check out These Post-Course Activities!
6-Month Game Plan
Pinterest Board Brainstorm Sheet
Course Survey
Frequently Asked Questions
How much does the course cost?
$199! You can pay it in full for a one-time payment, or break it up into four (4) $50 payments.
How long do I have access to the course?
Forever! Once you've enrolled and paid, you'll have access to the course material for as long as you need. So devour it all in one weekend or take things slow. It's your choice!
What if I'm unhappy with my purchase?
Well, we would be sad. But if you're really unhappy with the course, just email us within 10 days to get a full refund.
I still have a question, how can I contact you?
We'd be happy to answer any questions you might have. Send us an email at editorial@photobugcommunity.com.
photos by Elizabeth Wells Photography and Monique Serra Photography