Even during a pandemic with city lockdowns, quarantines, and lots of time spent at home, one thing's for certain: Love isn't canceled.
That's a strong affirmation but somehow it still feels like an understatement in 2020. As we all know, love faced many challenges this year. For a while, travel bans kept couples from seeing one another or eloping to their dream locations. And to some couples' dismay, city mandates limited large gatherings and disrupted wedding ceremonies.
Now that we're six months into the global COVID-19 pandemic pieces of normal life are returning. Luckily, one of the best areas returning is wedding photography. Photographers are shooting beautiful weddings again!
To celebrate, we created a timely Photobug challenge called #Loveisntcancelled. For this challenge, we asked the Photobug Community to include short stories with their photo submissions. These stories illustrate the challenges couples faced to get married during COVID-19.
Want to witness the creative flexibility of these photographers and their clients? Keep scrolling to see the couples whose love just won't quit!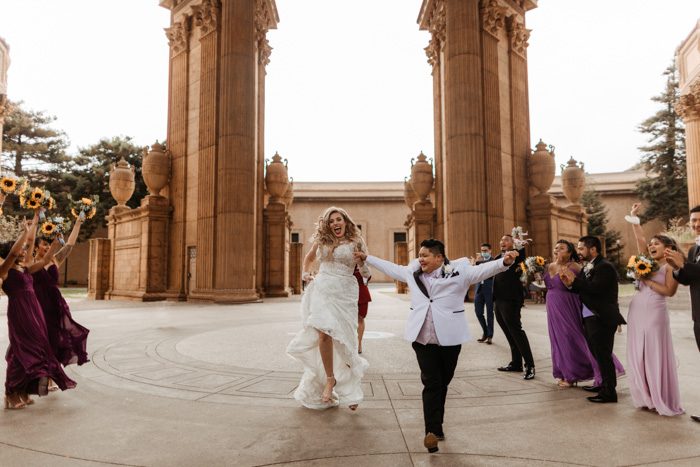 photo by Diane Bagaoisan Photography
"This couple of mine was just running into obstacles left and right while planning for their wedding, and even on the day of their wedding!"
"Like many other weddings out there, they had to dramatically cut down their guest count. Then, they couldn't have their reception anymore because indoor events aren't allowed, no matter how small the guest count was."
"The week before their wedding, they find out they couldn't get ready in their original getting-ready location, so they had to scramble to find a new place to get ready in. And half of one of the bride's bridal party couldn't fly out for her wedding because their jobs wouldn't allow them for COVID-related reasons."
"On the day of their wedding, just as they arrived at their ceremony site, they find out they weren't supposed to hold their ceremony (even though the couple had a permit), but the park ranger was super nice and let them have their ceremony."
"There were many other obstacles, but that didn't stop them from officially becoming Mrs. and Mrs."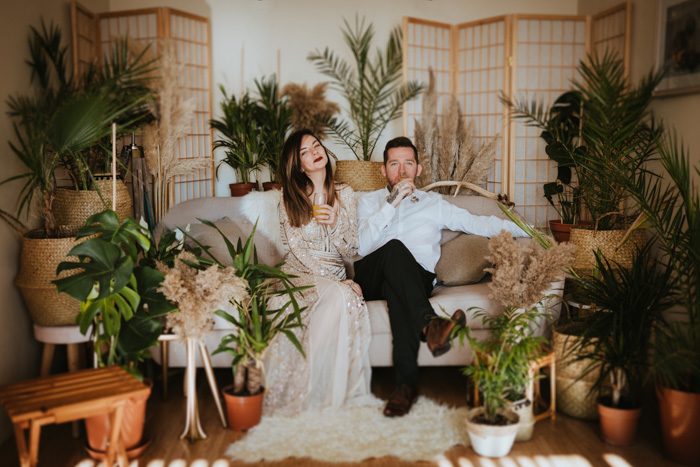 photo by Chic Photo by Jacqui Paterson
"My husband-to-be and I were locked down in our house on our actual wedding day. I wanted to take photos to remember our day so I transformed our living room with lots of plants and some of our wedding props. We got dressed up, had drinks, and celebrated the only way could. This photo was taken by myself on a remote timer."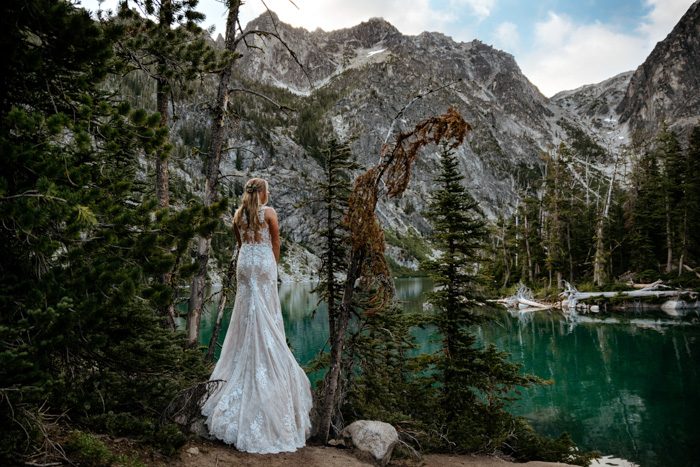 photo by Kestrel Bailey Photography
"When all the plans change, and your couple is game for an elopement at 5,500+ feet!"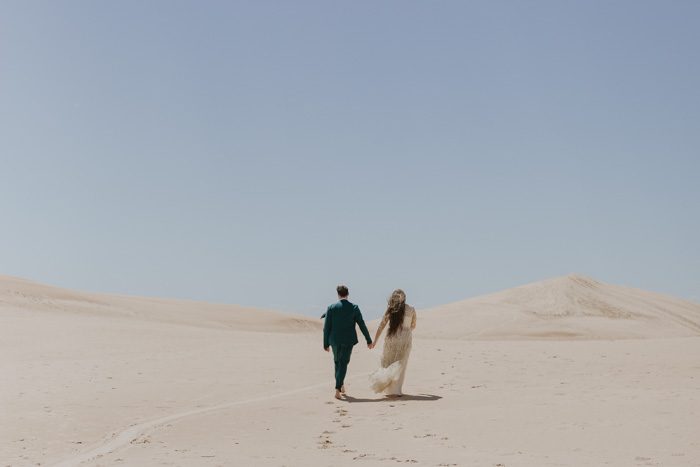 photo by Loreal Made
"Two weeks ago my husband and I got in front of the camera, said our 'I do's', and then ran off to the sand dunes."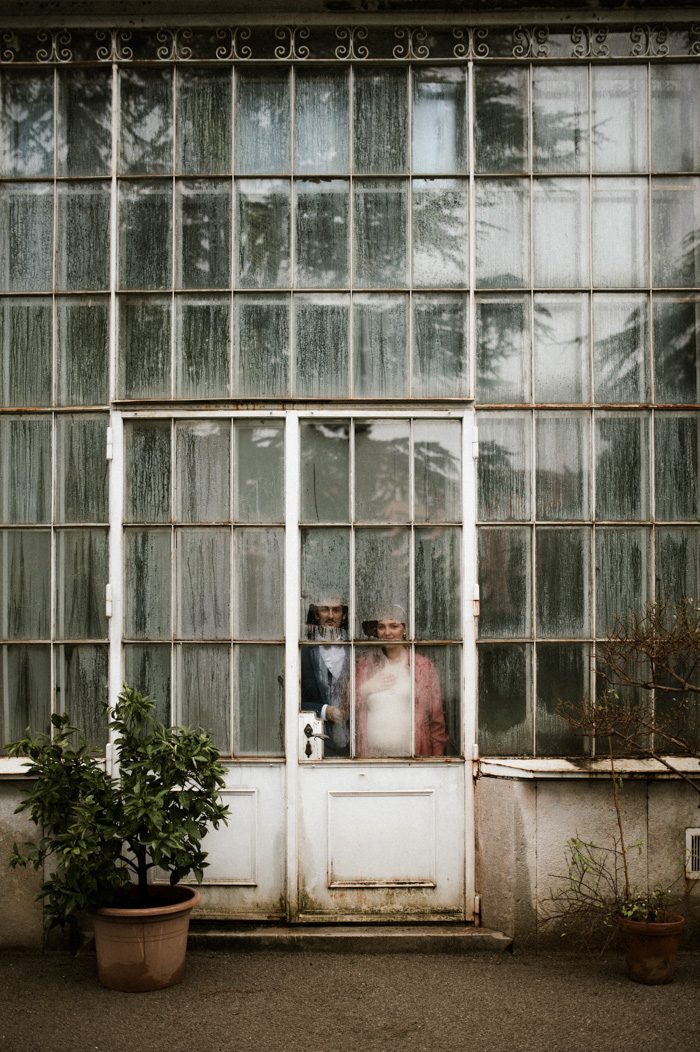 photo by Nejc Bole
"An elopement just at the beginning of the pandemic. Only the couple and myself. They flew from Germany to Italy. In just two days this would not be possible anymore, as the borders were closed. They got married in a small office just outside of Trieste and then we drove to Slovenia (just 15 minutes) to get some shots in this greenhouse, as it was pouring outside."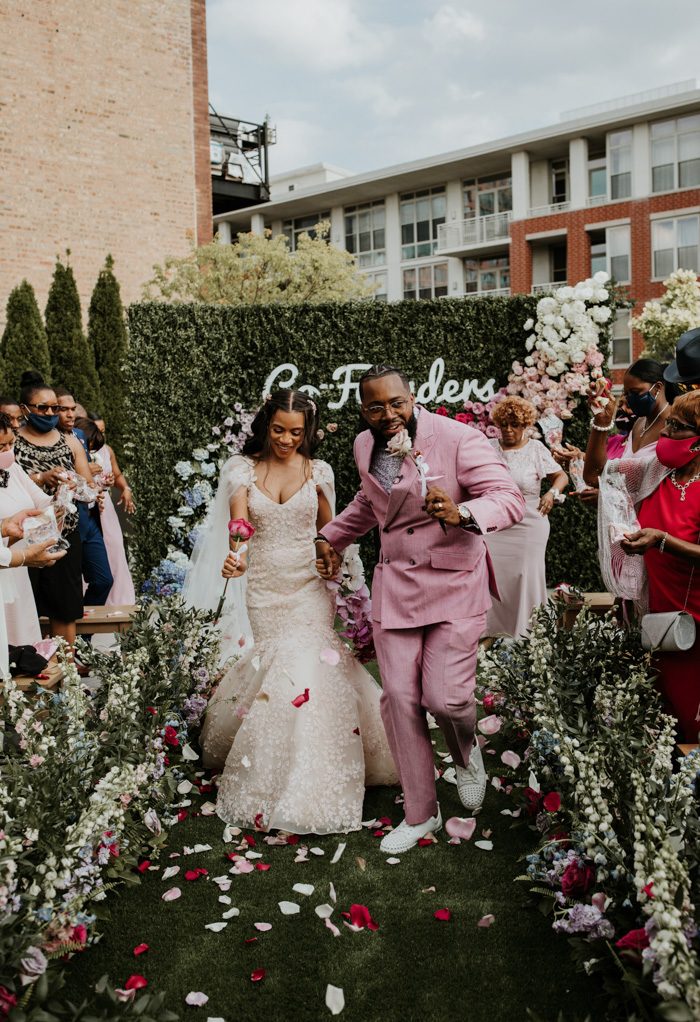 photo by Astrid Johana Photography
"Less than 50 guests but still the same big love. Jasmine and Rythus were supposed to get married in 2019 but had to postpone due to family. Little did they know, 2020 would bring even more changes for their day."
"Besides drastically cutting down their list, they had a live stream all day for loved ones at home and a masked-up dance floor. Unfortunately, some of their wedding party couldn't make it because they were coming from a high-risk area."
"All these challenges and more came their way, but they rolled with the punches with grace and love!"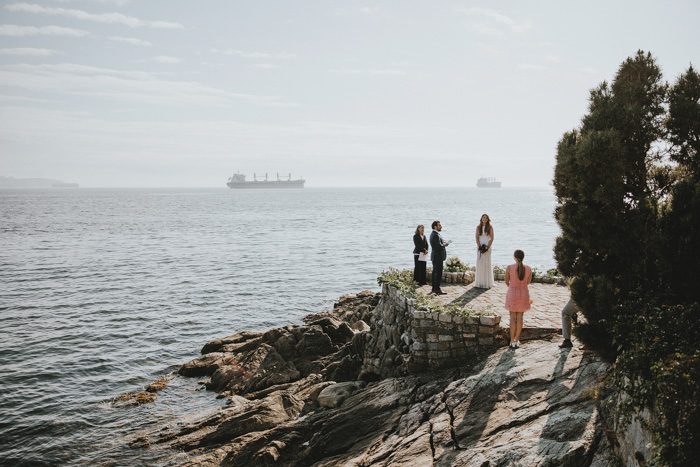 photo by The Godard's Photography
"…With only a few people present and all their friends and family virtually cheering them on. Keep celebrating the love, people!"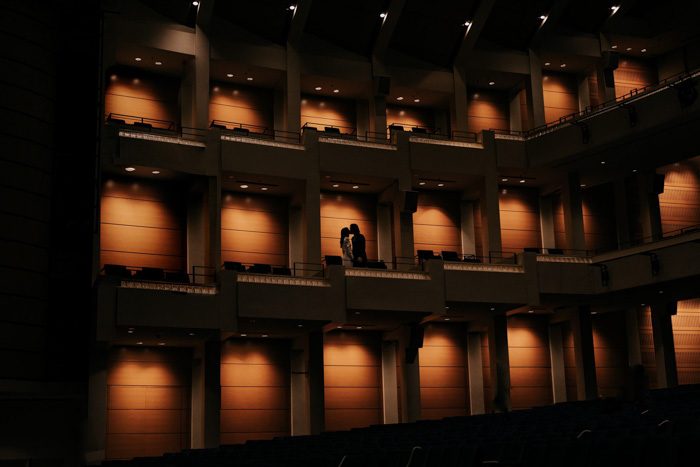 photo by Page & Holmes Photography
"When you elope in a theatre made for thousands…"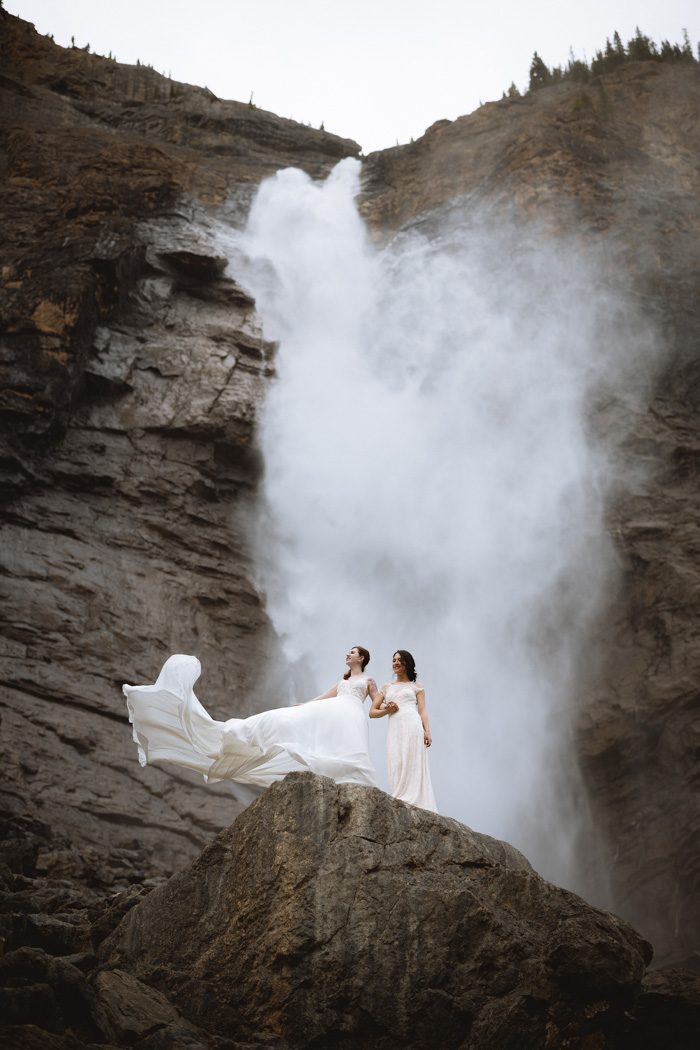 photo by Film & Forest Photography
"They had to cancel their destination wedding in Hawaii, but love isn't cancelled and they eloped just a couple hours from home instead."
"They wanted to keep that sense of travel, so they traded in sandy beaches for dramatic waterfalls and explored a sliver of the Canadian Rockies they've never seen before. She had chosen a long train with white sand beaches in mind, but the falls made a pretty good Plan B if you ask me."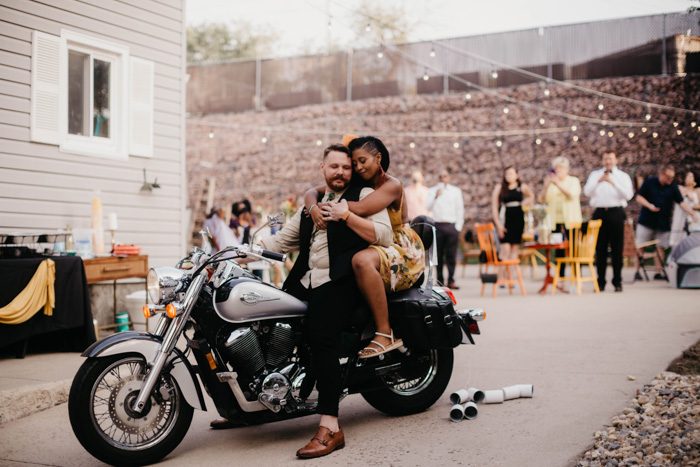 photo by Mychelle Kaye Photography
"June and Mitchell were planning on a 200+ event at a local barn, but instead they tied the knot on their front porch with an intimate reception to follow in their backyard with less than 20 guests total."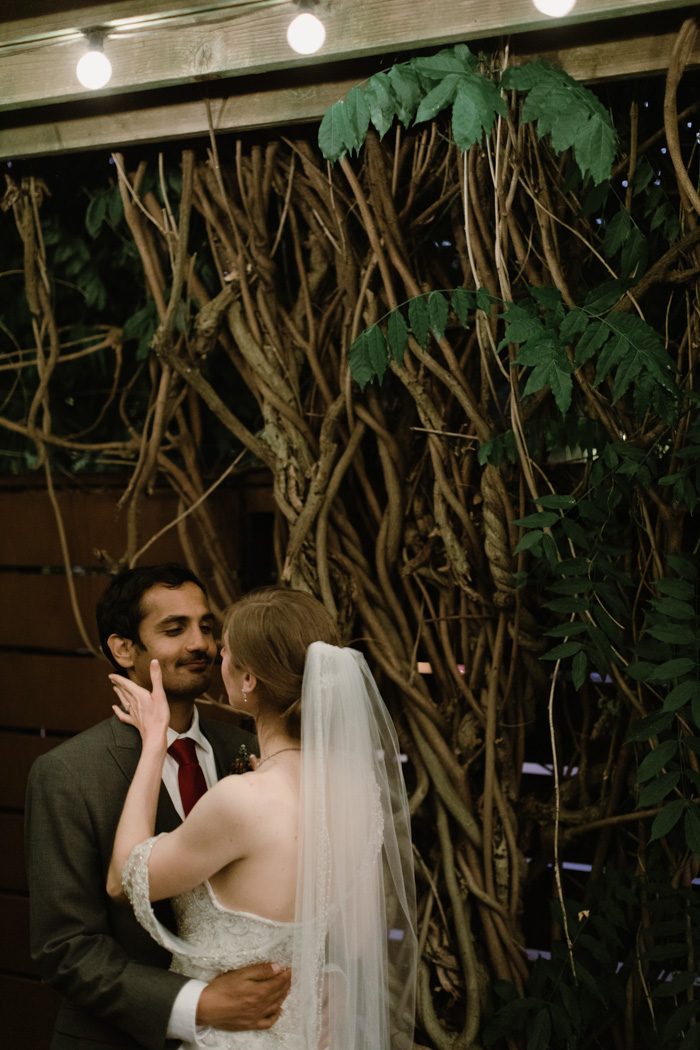 photo by Robyn and Finch
"On this day, there should have been 400 guests coming from all over the world to celebrate this marriage. Instead, there were less than 20. But there was definitely still lots of love being shared."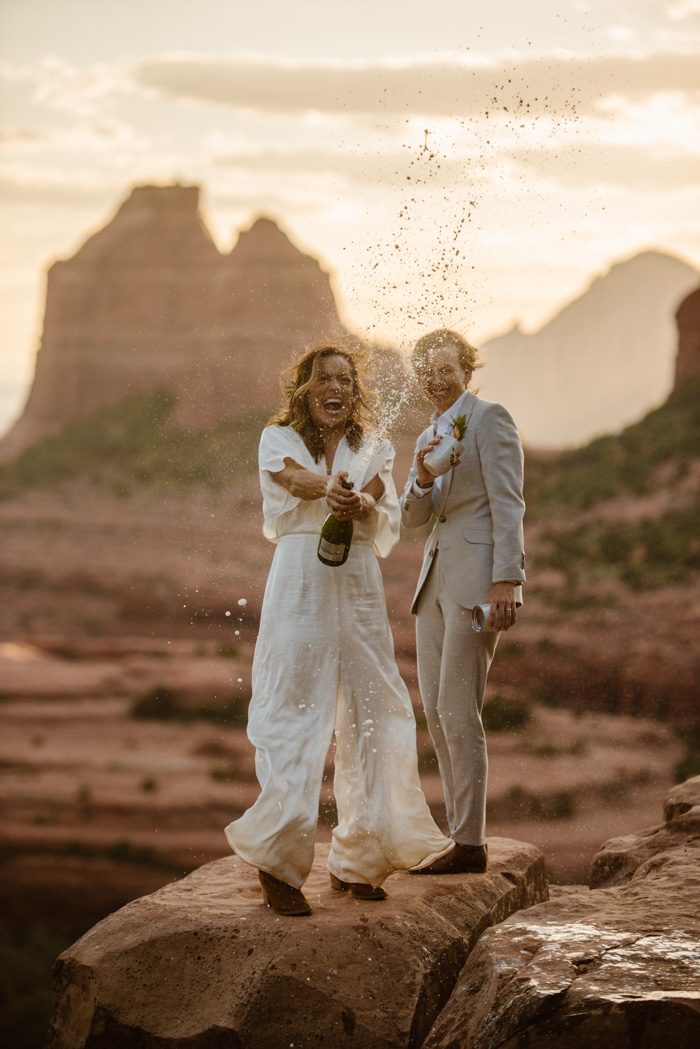 photo by Adventure and Vow
"Kamaile and Ash were supposed to get married in Oregon, but due to COVID travel restrictions for those in the military, they weren't able to go and had to cancel. They started planning a camping elopement in Tucson where they live, but then the forest fire caused them to cancel that too. They decided not to wait and to still go ahead and get married."
"We quickly came up with a new plan for them to elope in Sedona. Ash's mom flew in from Oregon, and a couple of friends came to celebrate at their ceremony. After the ceremony, the couple went to watch the sunset, share champagne, and more. Kamaile performed a traditional Hawaiian dance for Ash in honor of her own mom who couldn't fly in from Hawaii. After the sunset, we took photos under the Milky Way at the same location they got married at."
"To end the night they spent time at an Airbnb with their few friends making tacos and enjoying time around others. It may not have been the wedding they initially planned, but it was a day they spent connected to each other and creating beautiful memories. Kamaile told me a few days later it was the wedding she deeply wanted without even knowing it."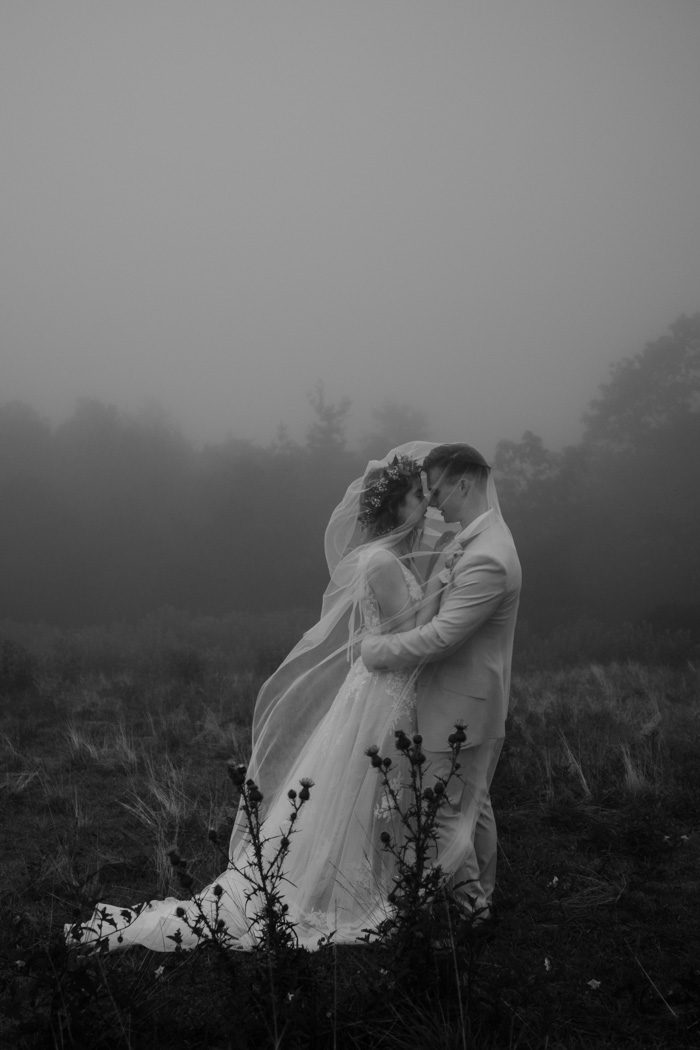 photo by Elli McGuire
"These two eloped yesterday and were so thrilled to have their own private morning exactly the way they wanted it. Not pictured are the herd of cows that were mooing at us ominously from the mists."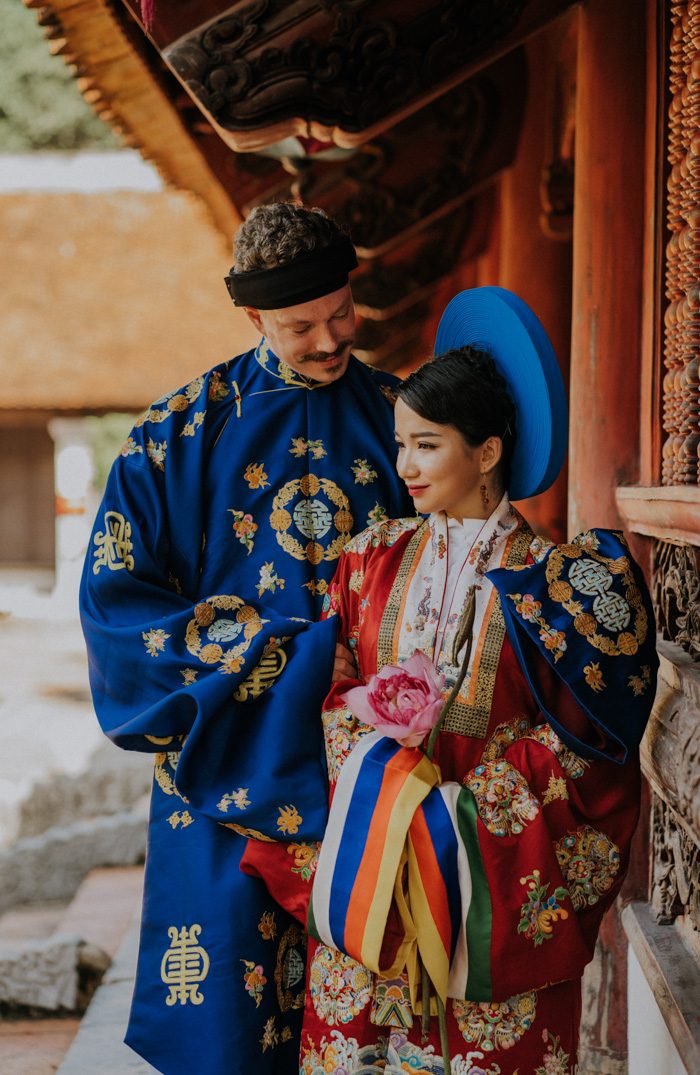 photo by MirrorWedding
"COVID has returned to Vietnam. People are restricted to the street. Therefore, the ancient ruins are very empty. We could unleash creativity with Vietnamese traditional costumes. And they – the bride and groom – wanted to be transformed into the status of empress and emperor of ancient Vietnam to enjoy a love forever, in modern times."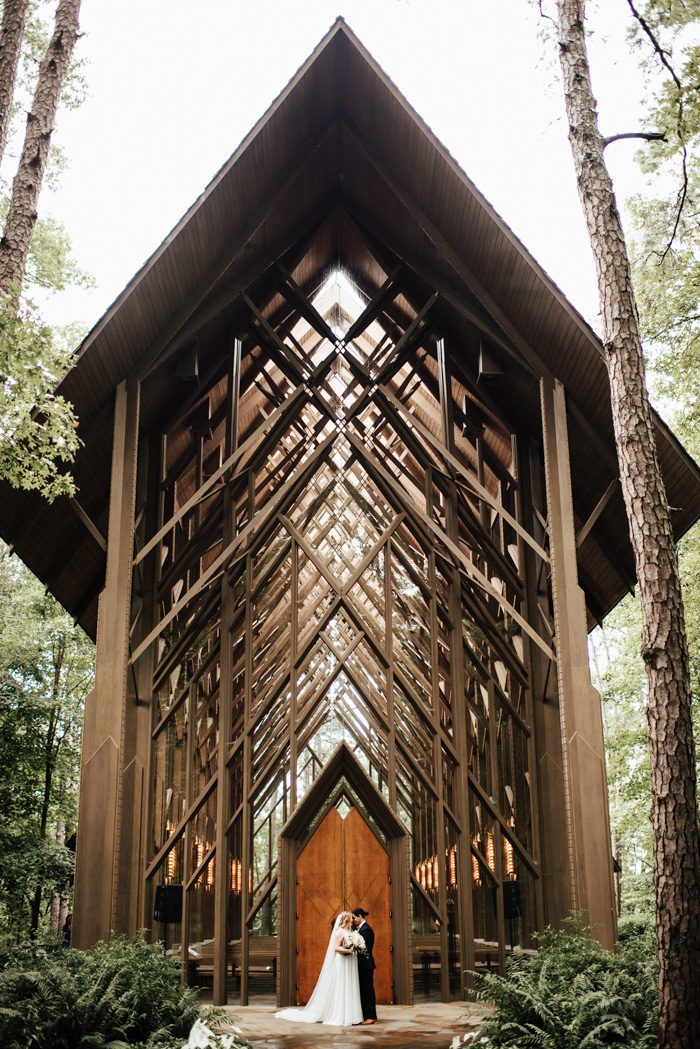 photo by Kylie Farmer Photography
"They ended up pushing through despite COVID and the rain. Her best friend officiated. Her dad surprised her by flying in from the Pacific Northwest, and their friends and family watched via Zoom."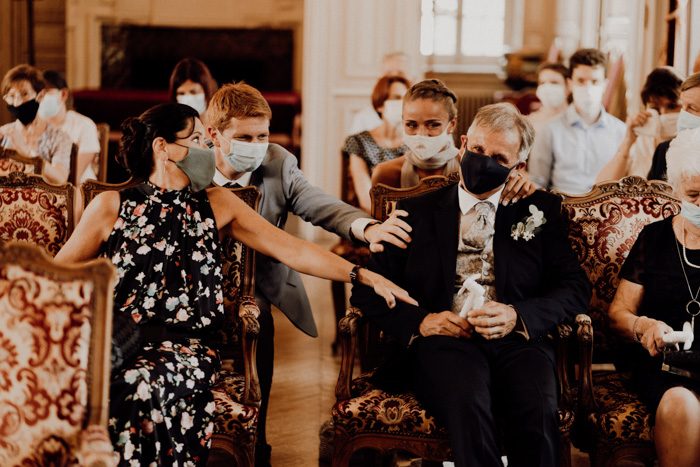 photo by Kewin Connin Jackson
"Imagine this picture without a mask. Powerful moment!"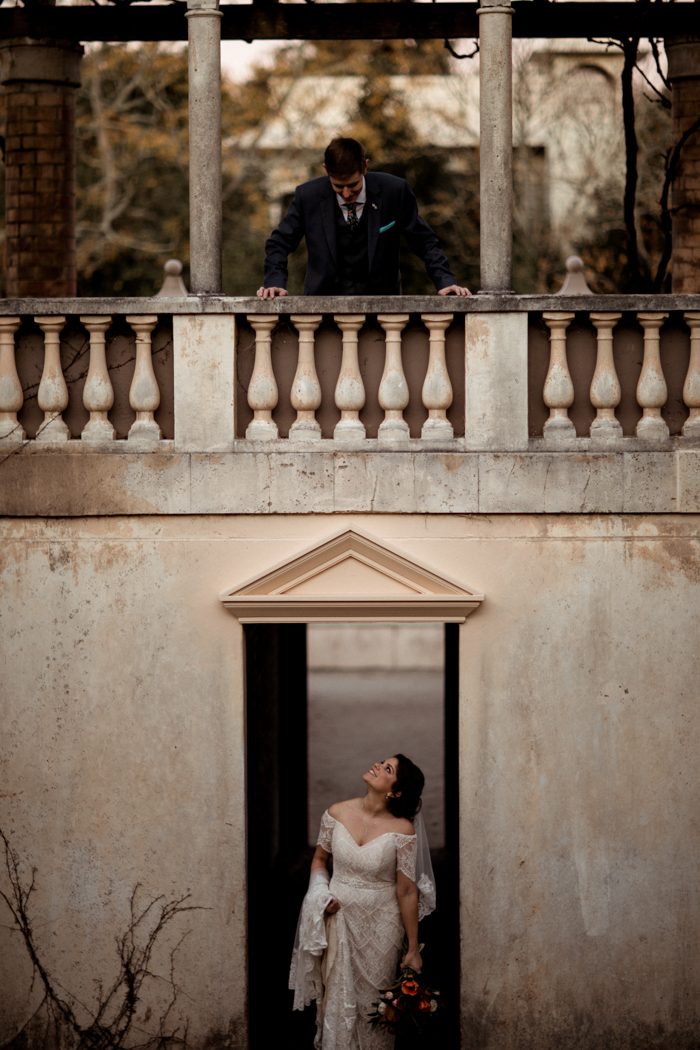 photo by Hannah McMaster
"This couple wasn't living together when NZ went into lockdown—she is American, he is South African, they met in New Zealand. New Zealand went into lockdown in April. What does he do? He calls her over FaceTime and proposes to her!
She uses a string for an engagement ring—full on Count of Monte Christo. They were chatting to me about dates and were considering the end of the year, and then Andrew just decides, whatever, we have no idea when the borders will open at all.
They were married with a couple of guests in an Airbnb on the 8th! Days before New Zealand went into lockdown again. They didn't care and were so chill, they FaceTimed in all their loved ones, and here we are.
Serious Romeo + Juliet vibes (minus the bad communication and death) Their love isn't canceled."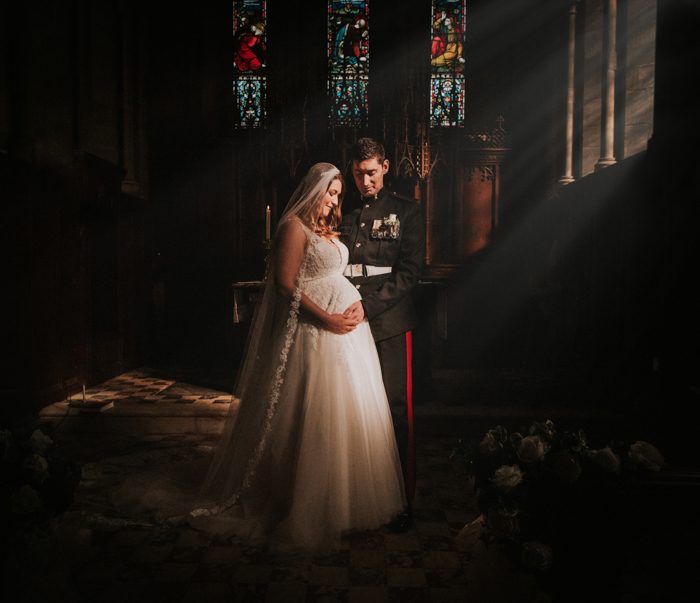 photo by Eye of the Tyne Photography
"Despite being 30 weeks pregnant and the UK going into lockdown, nothing was going to stop Rachel & Gareth getting married to each other, in front of only a small handful of close family. During the ceremony I spotted this light flooding in through the window and just knew I had to do a portrait of them both there. They have since had their little baby boy called Theo, who was also born during lockdown and they are all doing really well. They are planning to have a huge belated wedding party next year when this is all over."
A warm and heartfelt thank you to everyone who shared their 'love isn't cancelled' photos with us! We can't wait to see more elopement and micro wedding photos as other areas of the world continue to open up slowly.
Stay up-to-date and ensure you don't miss your chance to submit in next month's challenge by joining the Photobug Community Facebook group. If you're looking for last month's challenge, you can find it—and more—on the blog now!