Photo by Kym Ventola Photography
Have you ever wondered which photos your wedding clients love most, i.e. the photos that will be seen by countless generations down the road? We've been asking couples featured on our site which photos from their wedding are their favorites, and we thought we'd share a few today. Hopefully, these photos will inspire you to make not only beautiful photos, but photos that will stand the test of time!
Laura & Dan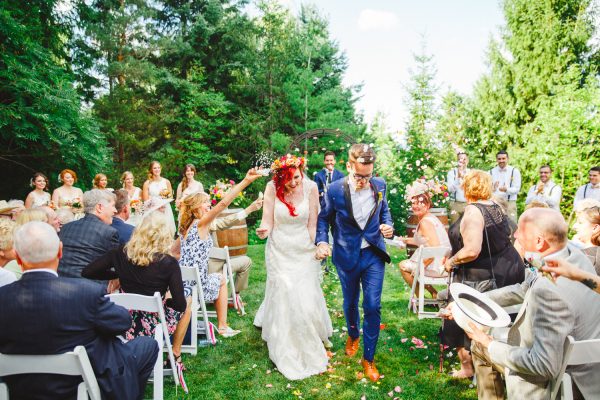 Photo by Magnolia Studios
"My favorite photo is the one we took of the entire wedding, the guests, bridal party, everyone! It is one of the most amazing photos and the smiles on everyone's faces light up my heart." – Laura
Mike & Ashley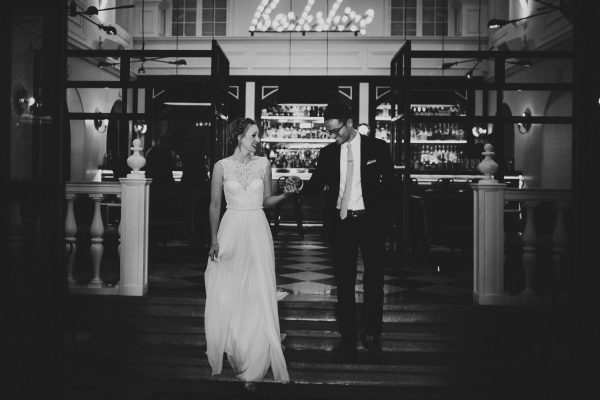 Photo by Amanda Marie Studio
"Mike knows exactly how to make me laugh, so any of the candid photos where we're in-between posing and giggling to our selves are ones I go back to when I want to re-live the feeling from that day."
Danielle & Trevor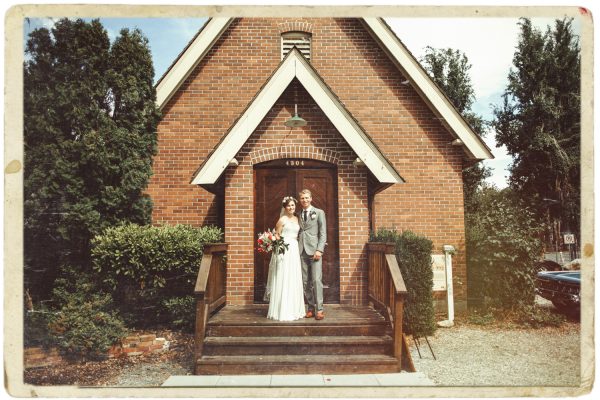 Photo by Luke Liable Photography
"It is impossible to choose just one! I can't decide. One of my favorites would have to be the shot of the two of us on the front steps of the church."
Bridget & Dan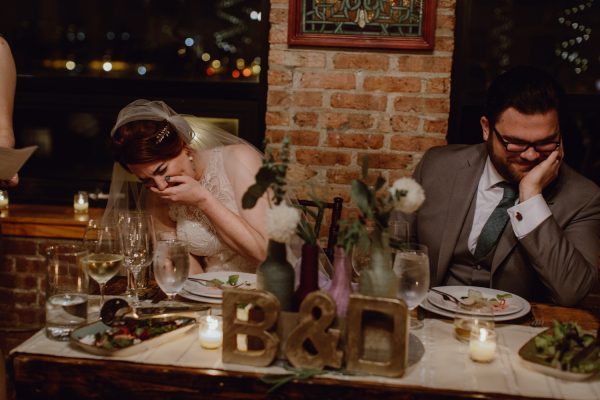 Photo by Megan Saul Photography
"The photos taken during the speeches at the reception are filled with so much laughter and happy tears. When we first saw them it was like we were hearing those speeches all over again."
Noelle & Darryl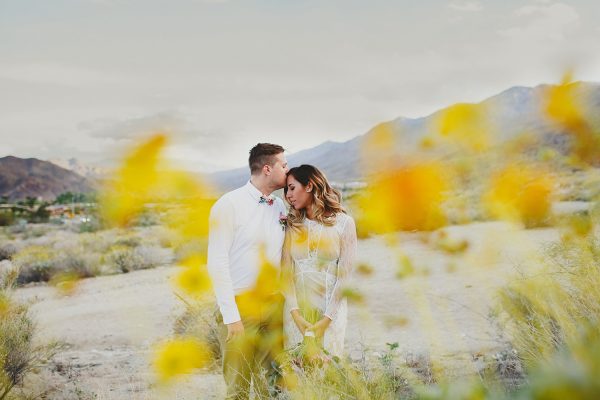 Photo by Ryan Horban Photography
"My favorite photo taken by our photographer is one of us standing in the middle of the desert with blurred yellow wildflowers in the forefront"
Malcolm & Jenni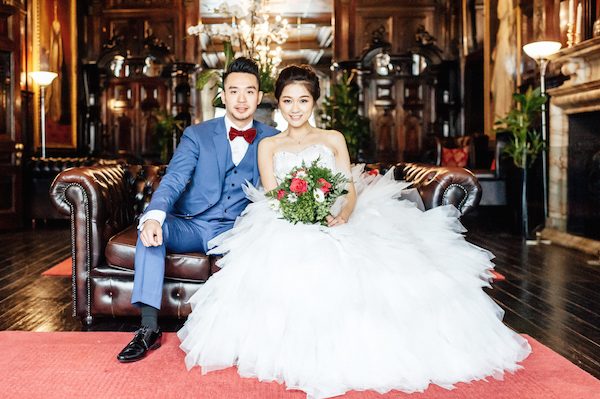 Photo by Ann-Kathrin Koch Photography
"The photo of us sitting on the couch is just so perfect!"
Tony & Martha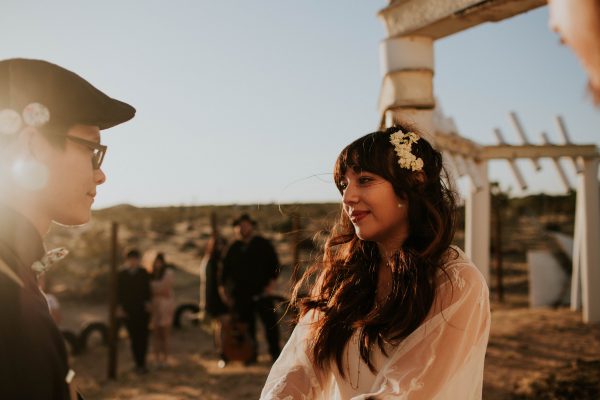 Photo by Valerie Denise Photos
"I love a photo we took during the ceremony looking at my husband because I have never seen that look before. I saw the way I looked at him. And the way he was looking at me as well."
David & Leah Forbert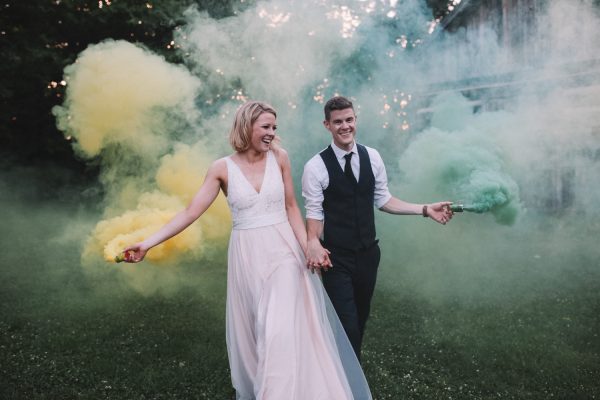 Photo by Megan Saul Photography
"Our favorite photo (one of many actually) taken by our photographer is the smoke bomb photo(s)! Megan and Josh approached us during the reception and said, "Hey guys, we picked up some smoke bombs on the way over here… do you want to take some photos with them and see what we get?" Immediately David and I said, YES! The photos they took during our smoke bomb photoshoot are so fun and playful and yet stunning. They depict so much love and happiness and those are the best photos to have."
Ruben & Erin
Photo by Kym Ventola Photography
"The first look shots where beams of light briefly passed through a small window. It was like fate and Kym being the artist she is captured it beautifully."
Joanna & Mitch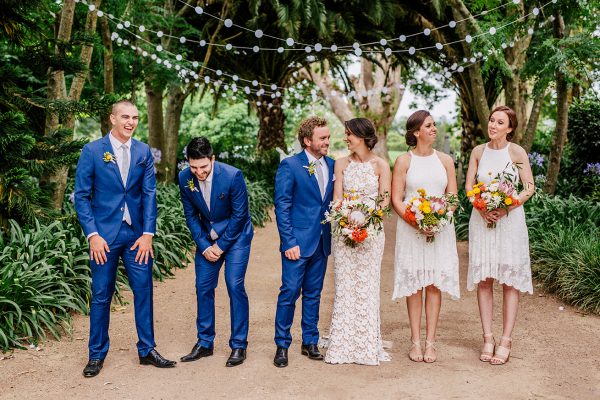 Photo by Hannah Blackmore Photography
"The photos of us with our bridal party, especially when the boys are in fits of laughter!"
Vic & Mark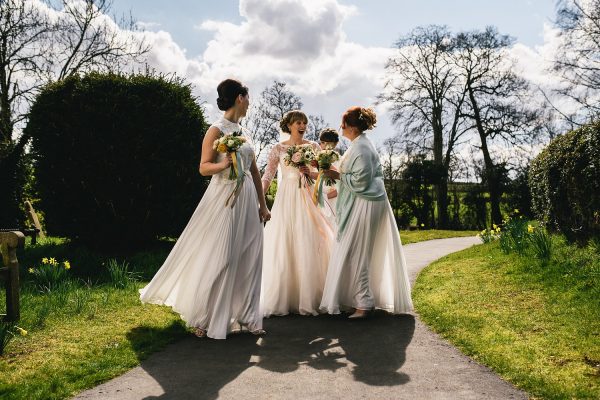 Photo by Paulo Santos Photography
"The girls outside the church is great – we are about to go in and we are full of excitement. Paul has captured the emotion and light in this photo perfectly."
These photos just make me smile knowing how cherished they are by their owners! Love beautiful moments like these? Check out this stunning round up of our favorite first looks!