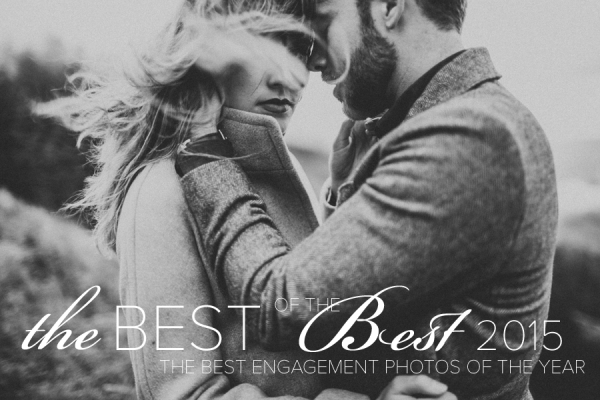 April is flying by, so don't forget to submit you favorite engagement photos to our Best of the Best Engagement Photo Contest! We've got a crew of star judges ready to help us curate what will surely be one of the most stunning engagement photo collections to date. Whether you're a couple wanting to show off your e-session or a photographer looking to gain exposure and show the world your work, this contest is for you! To view past collections, head on over to our Engagement Photo Collection galleries.
Photographers: Visit our Submission Page and Official Rules for more information, and submit your photos today. The submission period closes on April 29th at 11:59pm CT, so be sure to submit your entries in time!
Judges for this year's contest include Allison and Brian Callaway of Callaway Gable, Ryan Brenizer, and Sean Flanigan of A Fist Full of Bolts.
Our contest sponsor is Album Parrot, an album proofing service for wedding photographers. Psst! All winners of the 2015 Best of the Best Engagement Photo Contest will be receiving a year subscription to Album Parrot!
(The incredible photo above was captured by one of our contest judges, Sean Flanigan of A Fist Full of Bolts)