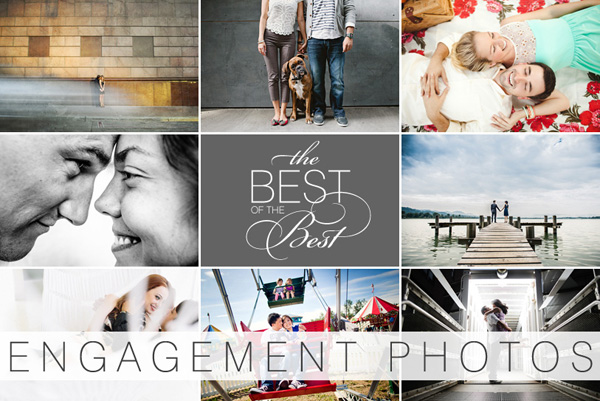 Calling all wedding and portrait photographers! Spring is here, love is in the air, and we can't wait to see all the amazing engagement and anniversary photos that you'll submit to our 2014 Best of the Best Engagement Photo Contest!
We know you've been busy creating all kinds of incredible portraits for your couples and we want to see your favorite shots from the past 12 months. The 2014 Best of the Best Engagement Photo Contest is an amazing opportunity to celebrate the unique qualities and shared passions of the couples you work with, while showing off your distinctive style.
Visit our Submission Page and Official Rules for more information, and help us create a truly unique collection of the most creative, technically-impressive, and truly personal engagement photos of the last year by submitting your photos today!
(The amazing photos above are by Adam Nyholt, Shari + Mike Photographers, Ben Sasso, Denis Adonis, Andreas Feusi, Tulio Isaac, Infused Studios, Ryan Brenizer, and were all winners for our 2013 Best of the Best Engagement Photo Contest.)