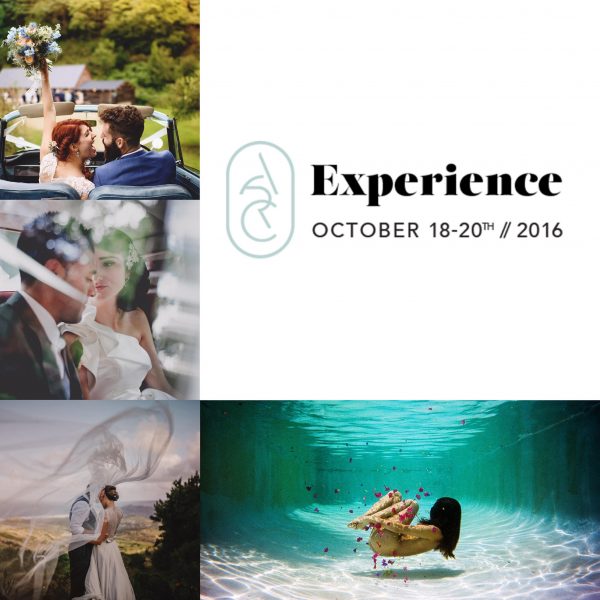 Photos by Ross Harvey, Kelly Tunney, Gabe McClintock, and Ryan Muirhead (from top left to bottom right)
The Experience // ARC was inspired by artists like you, who want to shake things up and stretch beyond (way beyond) the status quo to create a life of incredible growth, unexpected creativity, and fierce passion.
The Experience // ARC isn't designed to be a one-off educational event for photographers. Nah, that's boring. It's meant to be an ignition. Ground zero to the ripple effect of change, dynamism and purpose that we're about to bring to the photography industry.
We were craving an inspiring learning environment that encourages camaraderie, creates connections and helps us rise up as artists. We couldn't find it, so we created it… and invited some of the brightest minds in our field to come along for the ride.
Details:
When: 10/18/2016-10/20/2016
Where: Fortune Sound Club, Vancouver, BC
Price: $1,050.00 (CAD)
Speakers: Dan Cristea, Nessa Kessinger, Ross Harvey, Gabe McClintock, Kelly Tunney, The Manchiks, Jon Duenas, Ryan Muirhead, David Guenther, and Brian Morrow (a.k.a. "Shark Pig"), and James Moes (The Host)
Enter to win a ticket
---
 Giveaway Rules:
– To enter, fill out the form below *you may only enter 1x
– Want to increase your chance of winning? Post a photo to Instagram and explain why you're pumped about @arcthisis and be sure to include #ExperienceARC and #photobugcommunity in your post. Copy and paste the link below!
– Winner will be revealed on the @arcthisis Instagram account on 7/9/2016 … be sure to follow @arcthisis to stay up-to-date!
– You must be 19 years of age or older to enter
– You must enter prior to the giveaway close date on 7/8/2016 at 11:59pm central time
– Winner will receive one ticket to The Experience // ARC, retail value of $1,050.00 (CAD)
– By entering, you agree to these Official Rules and to Junebug Weddings Terms and Conditions
For more information about The Experience // ARC, be sure to follow their Instagram page and check out the website.