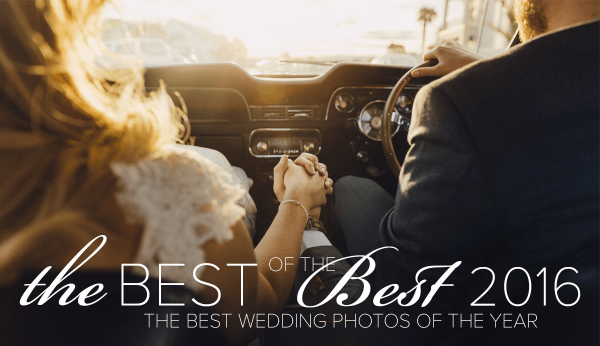 Photo by Patina Photography
If you're considering submitting your work to the 2016 Best of the Best Wedding Photo Contest, we have a special treat for you today! Our judges for this year's contest, Ben and Erin Chrisman of Chrisman Studios, Shari and Mike Vallely of Shari + Mike Photographers, and Benj Haisch, are here to provide their insight on contests, photography, and what they're looking forward to seeing in this year's submissions. Enjoy!
If you were allowed to submit 1 photo (from the past year) to this year's wedding contest, which photo would you enter and why?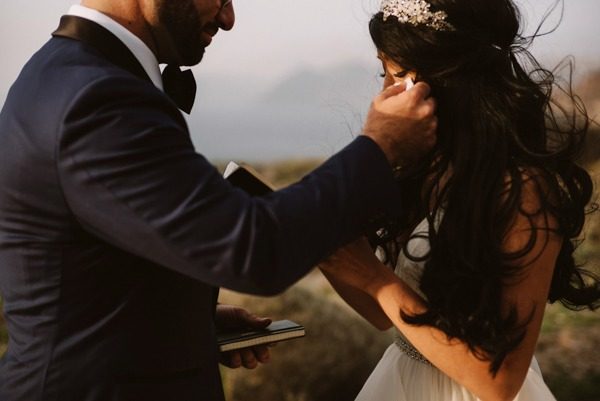 Photo by Benj Haisch
Benj Haisch: Gosh, as someone who takes tens of thousands of photographs a year, choosing only one is crazy difficult. I think of all the photographs I've taken this year, this one stands out to me on multiple levels, though. The groom comforting the bride during the vows hits me emotionally right off the bat, but extra elements really help tell the story for me as well. The light hitting her eye, the wind in her hair and the vows in their hands all help make this compelling for me.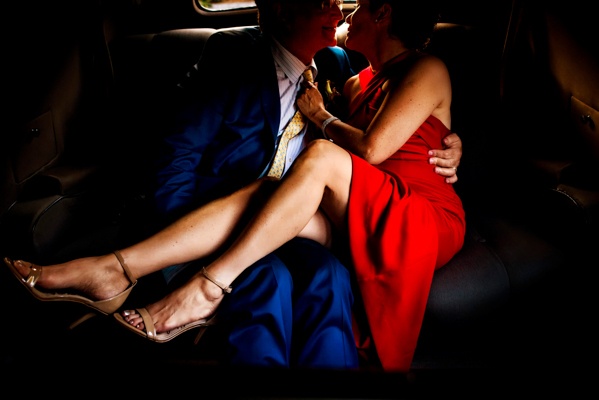 Photo by Chrisman Studios
Ben Chrisman: The photo I would pick probably wouldn't win. It's just two people in the backseat of a rented car. But I chose it because I love these two people, and they were complete strangers to us before that day. This was a very simple elopement, but it's become one of my favorite shoots from the last few years because we were able to go beyond the surface of the wedding and get into why they were getting married. And that's because they are absolutely infatuated with each other, and they allowed us into that feeling, which doesn't always happen. And when I look at this photograph, I see beyond a picture with nice light and good color. I see a real couple, with real problems, real successes, and a real future together.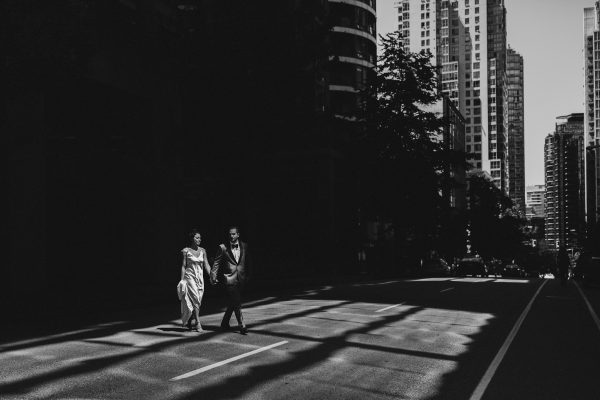 Photo by Shari + Mike Photographers
Shari + Mike: That light! On our way to their ceremony after portraits, we saw this amazing light reflecting off of one of the downtown buildings. We love the editorial feel of the image as well as the contrasting light + shadows. Also, we are especially proud of it as it was shot at the dreaded high noon.
Describe the imagery you're hoping to see when reviewing submissions.
Benj Haisch: Right off the bat, I'll be looking for clean compositions, unique perspectives, good use of light, and something that makes me feel something. Photographs that have depth both visually and emotionally.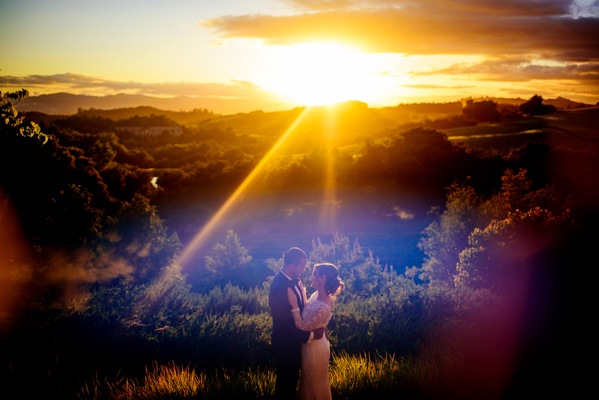 Photo by Chrisman Studios
Ben Chrisman: When a photograph makes you feel something, and when it makes you want to stop and really linger on it, you know you're looking at something special. That's what I want to see.
Shari + Mike: We ultimately want to see images that make us feel something. Images that capture human connection + emotion but are also well thought out compositionally + use light in interesting, out-of-the-box ways.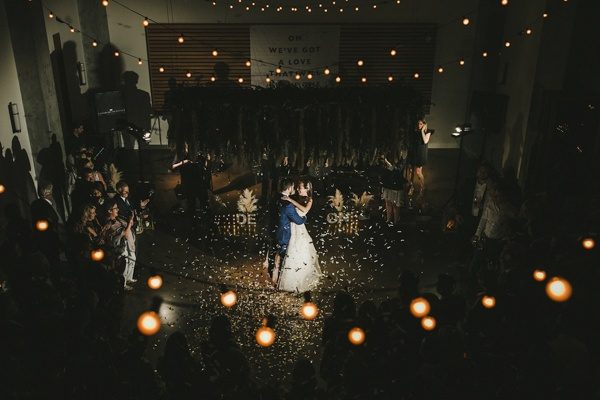 Photo by Shari + Mike Photographers
Are there any trends/styles that you're tired of seeing?
Benj Haisch: Not really, maybe I'll feel differently after going through all of the submissions, but I think most trends/techniques have their place when executed correctly.
Ben Chrisman: I like all the different styles of wedding photography. A good photograph is a good photograph, regardless of the trend. It's the soul of the photograph I'm looking for, and that is never limited by a Photoshop action or tilt-shift lens.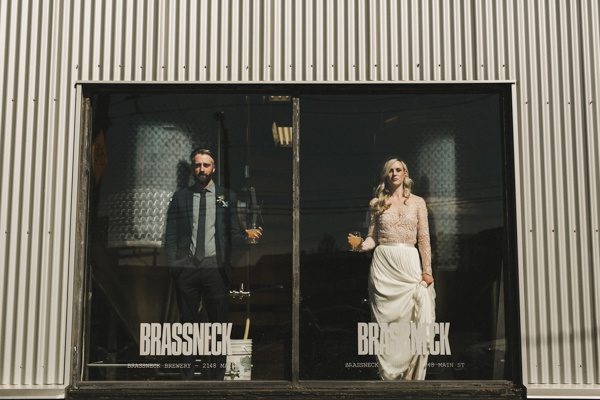 Photo by Shari + Mike Photographers
Shari + Mike: We thought about this for a while and couldn't come up with any particular "trends" we were tired of seeing. Every trend is an opportunity to create something unique + fresh but you have to think differently. So I guess what we don't want to see is people doing the exact same thing with trends/styles but to see people pushing the envelope.
What advice do you have for photographers who are submitting their work for the first time?
Benj Haisch: Find the things that speak to you and your clients. A great photograph is going to stand out from the crowd, so select images that you're most proud of and not necessarily photos you think might win.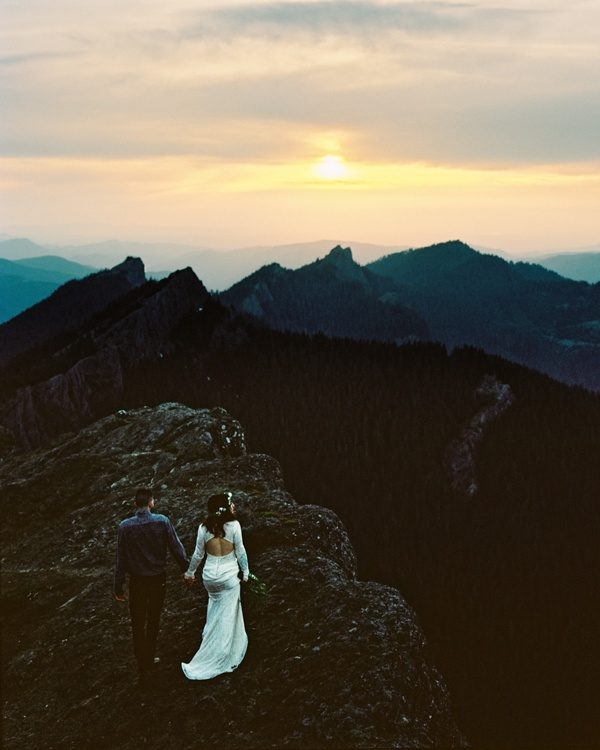 Photo by Benj Haisch
Ben Chrisman: Show the photographs that you love personally. If you don't have any photos you really love, start thinking about how to make that happen. Begin with simple things you're attracted to and go from there. That's a good reminder for us at any stage in our careers because we can all so easily forget about what we loved about photography to begin with.
Shari + Mike: It can be vulnerable + scary, but just do it! We have learned so much from the contest process + have produced stronger work because of it. Also, don't be discouraged if your images don't happen to be selected. Keep pushing yourself and getting your work out there. Submit a variety of work from all aspects of the day, not just portraits. If you aren't sure what to submit, take a peek through past years of winning images to learn the differences between a beautiful image + an award winning image. Ultimately trust your gut. Generally, if an image makes you feel something there is a good chance we may too.
Do you have any advice when it comes to selecting images to submit?
Photo by Chrisman Studios
Benj Haisch: The wedding world is SO rich with opportunities to document and create amazing photographs, I'd love to see a lot more amazing moments that are documented and not just thousands and thousands of portraits. What makes the weddings you photograph unique and what do your photographs say about you as a photographer? Choosing photographs that go to the core of who you are and why you're shooting weddings to begin with.
Ben Chrisman: When you try to second guess a contest, you're not going to gain anything. Submit what you're proud of, and then don't worry about if it wins or not. The only way you can lose is if you're not true to the photography you like.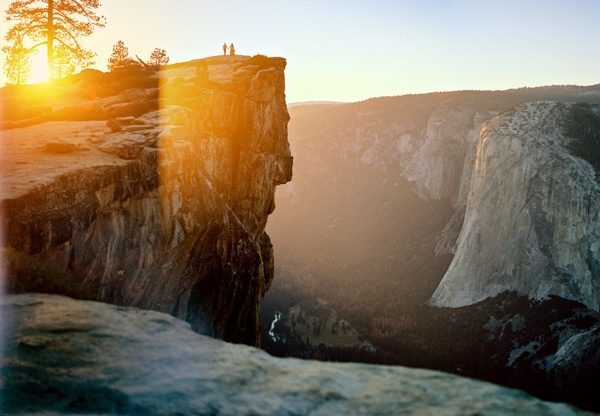 Photo by Benj Haisch
Shari + Mike: Oh man, Shari + I would always struggle with this. Going through all of your work can be super daunting, but this is what we have found works best for us. When editing our weddings we make a favorites folder of our top images from that wedding. When contest time rolls around we compile all of those folders together in a Lightroom catalog and then go through and select our 100 favorites. From there we each individually select our top 30 and cross compare. Any images that we both selected we enter and then repeat the process from there until we have selected the number of images we need for the contest. You may not have a partner you are working with so go find a fellow photographer or two who you trust. Getting a second opinion can be very helpful. Oh, and remember, judging is subjective and every contest is different. Make sure to check contest rules and find out what the judges are looking for!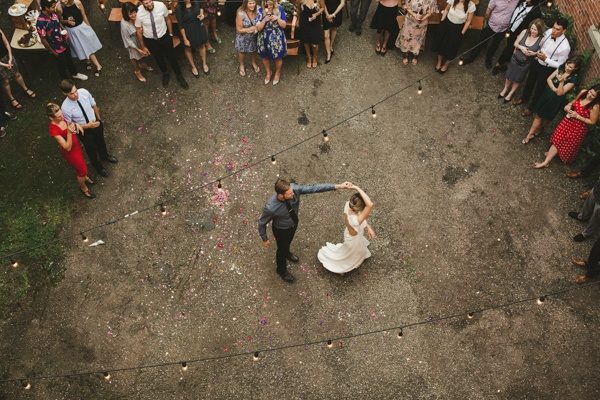 Photo by Shari + Mike Photographers
Any other advice you wish to give to those entering this year's wedding contest?
Benj Haisch: Find some friends and send them some of your options for review. Sometimes we can get too emotionally attached to our photographs and it's good to have an outside set of eyes look at our work without the same context that we had when taking them.
Ben Chrisman: There's always another contest. So whether you make the list or not, that's not what's most important. Keep looking at all different types of photography, and continue to push your creativity and personal license to screw up and take chances. When you're not afraid to show your personal taste is when the contest wins will start coming. Individuality will always stand out the most.
Shari + Mike: Don't be afraid to look at other channels to see how people have responded to images you've shown this past year. What images are your clients connecting with? What images are your Instagram followers loving? If an image makes a large number of people feel something, odds are that may translate well in a contest.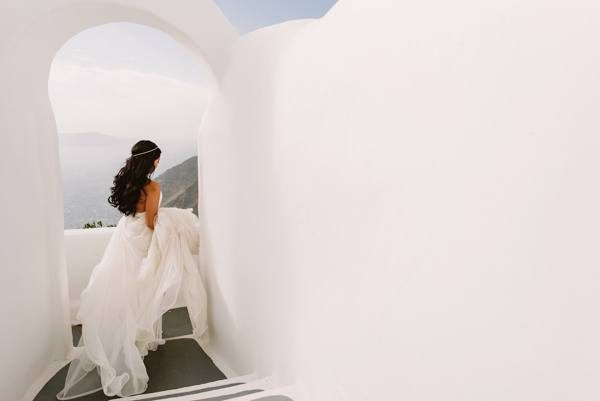 Photo by Benj Haisch
A big shout out to our judges for sharing their insight and expertise today!
Are you ready to submit your work to this year's wedding contest? Submit here!