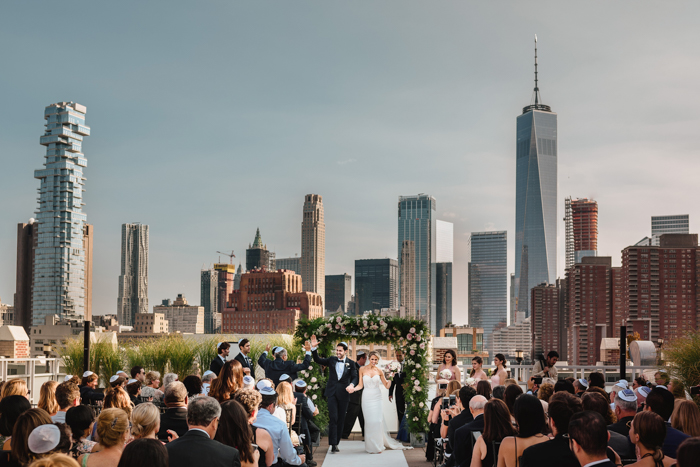 Photo by Andy Gaines
Ready to take a trip around the world without leaving your home? Junebug Weddings' Best of the Best Destination Photo Contest opened for submissions this week, and we can't wait to see all of the stunning locations and adventurous couples that you've captured over the past year. If you're interested in submitting photos to this year's contest, you've come to the right place! Check out what this year's judges have to say about all things destination photography and photo contests, and don't forget to submit your work to this year's contest before the submission period closes on August 7th, 2019!
1. In your opinion, what makes a great photograph?
Andy Gaines: A great photograph is one that makes you feel something – anything!…especially beyond just a reaction to how it looks. so something more than 'oh! that's petty' or 'ooh! That's nice'!
The Hearnes: Simply, a great photograph will make the viewer stop to look longer. In our day and age, that typically means it makes them "stop scrolling" and causes the viewer to feel something. As a service photographer, often taking photos for people's important events, I aim to create photos that the people in them will love and cherish for years to come, but I always feel especially accomplished when that photo means something to people that have nothing to do with the event.
Igor Demba: A great photograph is one that makes you feel something.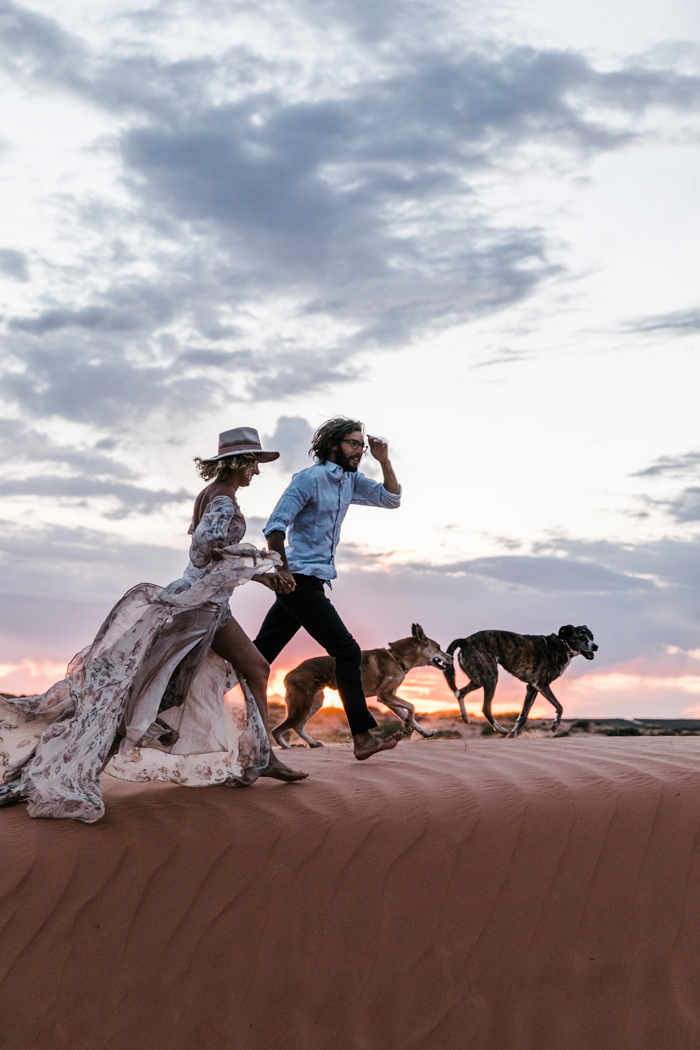 Photo by The Hearnes
2. What makes a destination "stunning" to you?
Andy Gaines: From a photography point of view, it's when you combine the 'Uncle Bob's nice view' with incredible light, great composition and awesome human moments.
The Hearnes: This is probably the most hippy-dippy answer ever, but the places that stand out to me are the ones that I feel in my bones. When I lie down in a meadow in Yosemite, looking up at El Cap, my entire body feels the majesty of the place. It's not simply beautiful, picturesque places, it's the soul places that make me stop, sit, and think about how small I really am. If I were to dive deep into that, I think it's typically in places that feel so very unlikely. Yosemite Valley and the existence of El Cap and Half Dome, so close to each other. The Utah desert and its wildly red rocks, dotted with plants that survive through harsh winters and blistering summers. Patagonia, and it's wind that sweeps directly through your skin straight to your bones, swirling off of ancient glaciers and around sheer cliffs. That's what makes a place stunning to me.
Igor Demba: As a photographer, I have the pleasure of seeing beautiful locations that are new and different at a great frequency, but when I get to a destination with incredible architecture, unique lighting conditions, unusual landscape tones, and a rich culture, I feel in my element.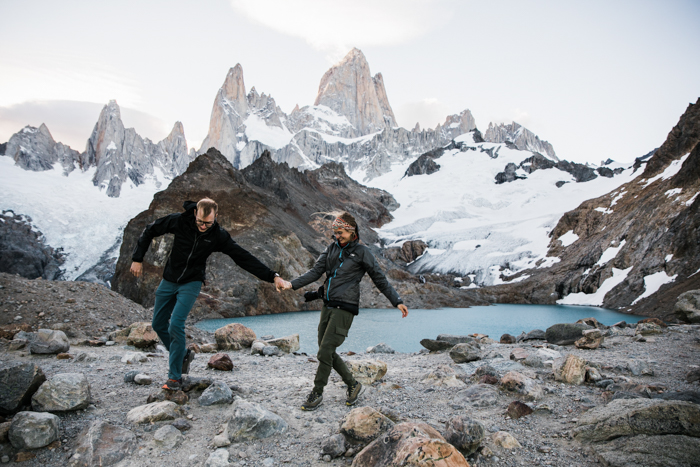 Photo by The Hearnes
3. Describe the imagery you're hoping to see when reviewing submissions.
Andy Gaines: Images that make me feel something! (A bit of a theme here!) Images that make me feel something beyond just the background. Anybody can take a good photograph of a pretty backdrop with an iPhone – but as photographers, you have to apply the moment, the composition, the light and all those skills to be able to make something that is a truly great photograph and not just a picture with a nice background!
The Hearnes: I hope to see mastery of portrait work and landscape work happening within the same photo. It's pretty common to see one or the other at this point, but I'm always particularly blown away by an excellent landscape photo that also captures the couple in an emotional, meaningful way. I hope to see something new, whether that's new places or new ways of photographing a familiar place!
Igor Demba: I hope to see imagery that I wish I had captured, imagery that makes me feel something outside the norm.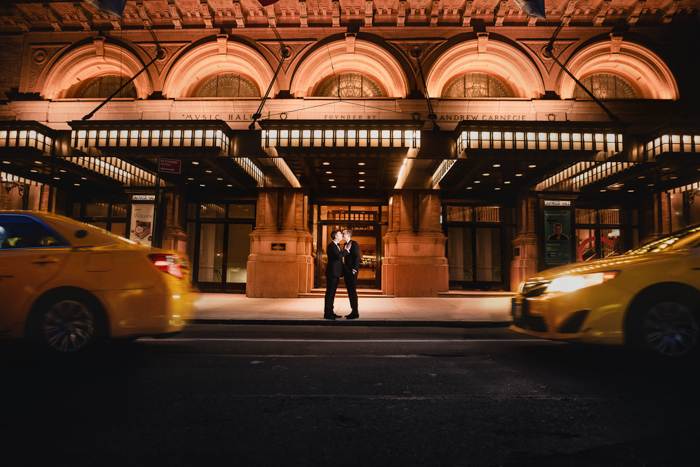 Photo by Andy Gaines
4. What advice do you have for photographers who are submitting their work for the first time?
Andy Gaines: Having judged competitions before, the worst thing you can do is submit photographs that will look like other photographs. Your images have to stand out from others. So that means finding different perspectives and doing things differently to everyone else. If a photograph is in a similar location to others you've seen, then it really needs something 'wow' in terms of light, moment and composition to make it stand out and be chosen amongst the other 100s of others. Simply placing humans in front of an Icelandic waterfall/cliff top in Yosemite/mountain in New Zealand will not cut it!
The Hearnes: My biggest advice is to be yourself and take a risk! You get to submit quite a few photos, so I definitely suggest choosing at least a handful of "wild cards." I also recommend not submitting things that seem like re-creations of popular photos, or previous winners. Be yourself, be original, and submit something we haven't seen before! I also want to encourage everyone submitting that not being chosen doesn't mean your photos aren't amazing, or you need to change your own style, or anything like that. I've submitted to lots of contests, blogs, etc and get rejected much more often and I get accepted! It's all part of the process, and don't let rejection keep you from trying again in the future.
Igor Demba: Go with your gut and forget about trends when selecting your images, in other words, choose images that make you feel something, images that say something bold about the location, couple, and moment.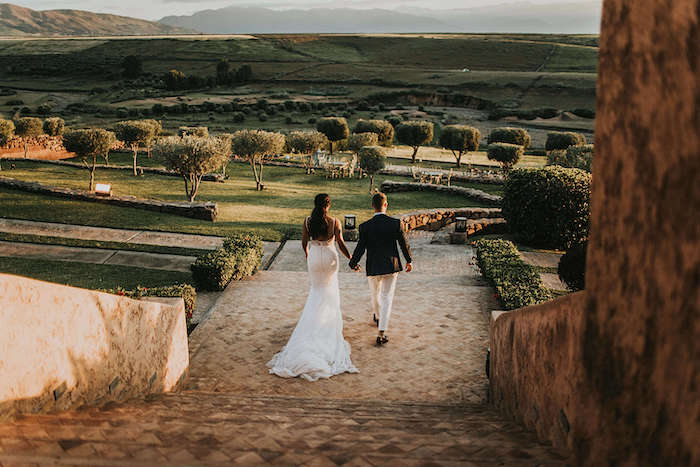 Photo by Igor Demba
5. What advice do you have for photographers interested in booking more destination clients?
Andy Gaines: The first and obvious one is to show what you want to shoot on social media and your website. Like attracts like. And also, don't get hung up on the idea that you have to travel around the world to make incredible photos of people in landscapes/great backdrops. You can potentially do that closer to home!
The Hearnes: Travel to the destinations! Become a pro at all sides of this job before expecting someone to pay you for it. This style of photography is so dependent on your own skills to travel, hike, scout, and handle ALL the details that intimidate your clients. If you don't have experience with it, why should someone hire you?
Igor Demba: Travel often and capture everything along the way! I truly believe that opportunities come to those that seek them and with destination weddings that certainly applies. Traveling for the leisure of it, capture everything along the way, and showing the beauty of the journey online has landed me gigs in incredible places and still does.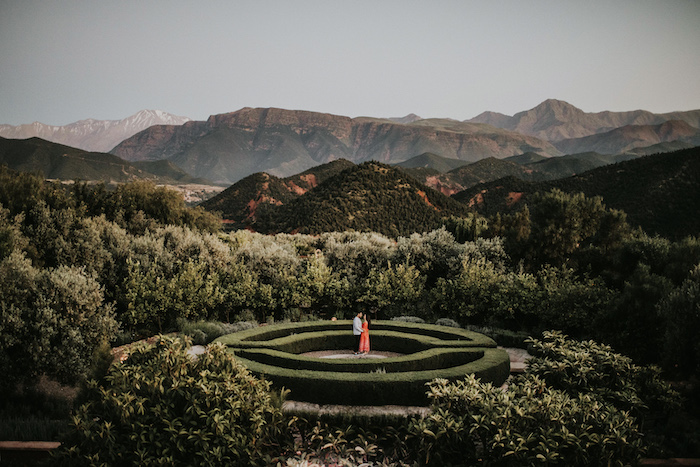 Photo by Igor Demba
6. Any other advice you wish to give to those entering this year's destination contest?
Andy Gaines: If none of the above advice works, then I accept deliveries of beer and chocolate (wink wink)!
The Hearnes: Be yourself and show us something unique!
Igor Demba: I can't stress enough the importance of trusting your gut when selecting your images. On another note, do not get discouraged if your images don't get selected. The most important thing is to keep pushing your work forward and to provide an incredible experience to your couples. All the best to everyone submitting their work!
We second Igor on that! Best of luck to everyone planning on submitting their work this year. If you're ready to submit, head to the submission page and be sure to check out the contest FAQs and Official Rules before submitting!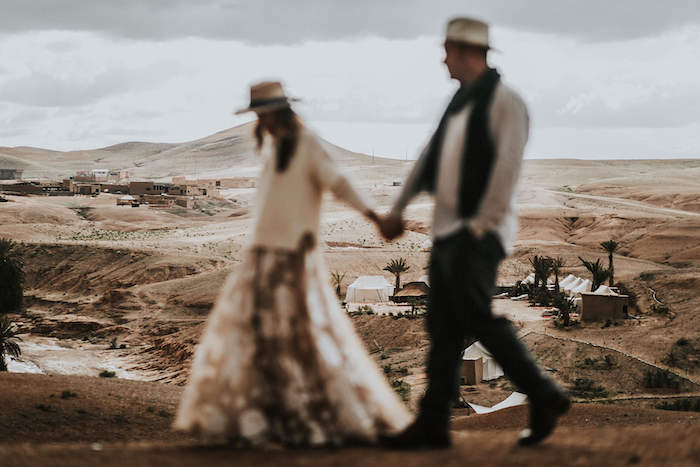 Photo by Igor Demba
A big thanks to the judges of this year's Best of Destination contest for chiming in with their wisdom.
Submissions close August 7th at 11:59 PM CT, so be sure and get your entry in before the deadline!