It's that time of year again – time to celebrate the art and joy of engagement photography with our Best of the Best Engagement Photo Contest! This year, the contest will be judged by the Junebug Weddings team, along with Ana Hinojosa, Paul Woo of Wandering Woo, and Sirjana and Ben of Tinted Photography.
Today we're sharing a special interview with our judging panel! Get the down low on everything our panel has to say when it comes to photography, engagement sessions, submitting to a Best of the Best contest, and more.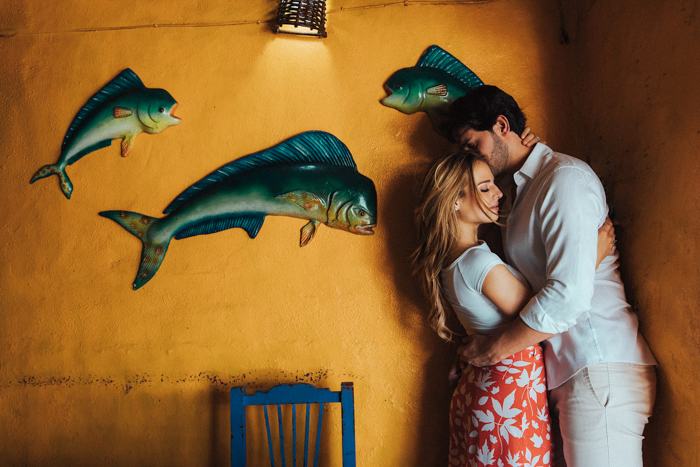 Photo by Ana Hinojosa
1. Tell me how you got your start in wedding photography?
Ana Hinojosa: Photography has always been part of my life. Since I was a kid, watching my mother shooting film and I have memories of my sister and I being in front of her lense all of the time. I grew up and always had a camera in my hand, documenting my life and those around me. I was in Barcelona studying advertising and art direction and felt inspired every day. Until I accidentally bought a DSLR and it was a game changer. I went to a friend's wedding and shot as a guest. I never researched about how I should shoot a wedding. So my perspective was different and honest. After that first wedding, I was hooked and it snowballed to a point where I had to choose between my dream of starting an advertising agency and photography. Easiest decision of my life so far. Having people trust me with their memories, their legacy is my why.
Paul Woo: It was 2014. I was in an interesting time in my life where I just quit my job and started traveling around the world. It is where my passion for photography grew and manifested. I was photographing every day, capturing landscapes, people, and moments. When I came back from my travels, I was still working in an office, but on the weekends I really wanted to spend time capturing stories of other people.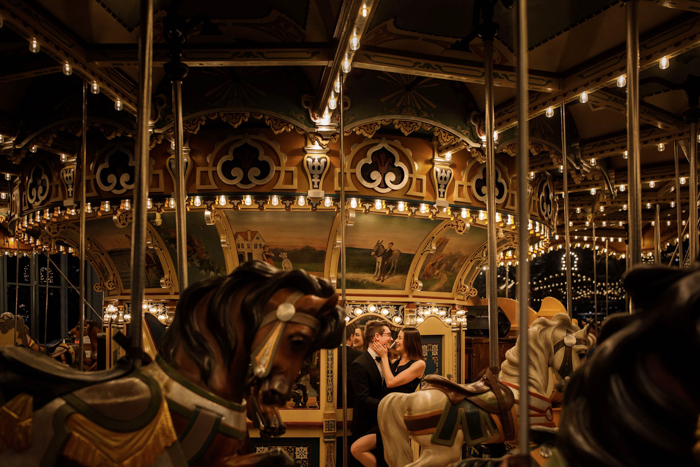 Photo by Wandering Woo
Sirjana + Ben: In 2008 when the recession was just getting into full swing we both graduated from university. Ben with an Honours in Computer Graphic Design – minoring in video production and photography and creating his dissertation on "using photography as a tool for creative ideation." Sirjana on a scholarship for her masters in Organisational Psychology and topping the school in a Certificate in Marketing. Finding a career job, however, was tough, to say the least, and on our 300th rejection letter, the decision was made to put our talents to use another way, helping to spread joy and to bolster the community by supporting those around us in the creative industries. Just like that, Tinted Photography was born. We photographed our first wedding in 2011 and it was the most exhilarating and beautiful thing. It humbles us as it grows and allows us to grow with it.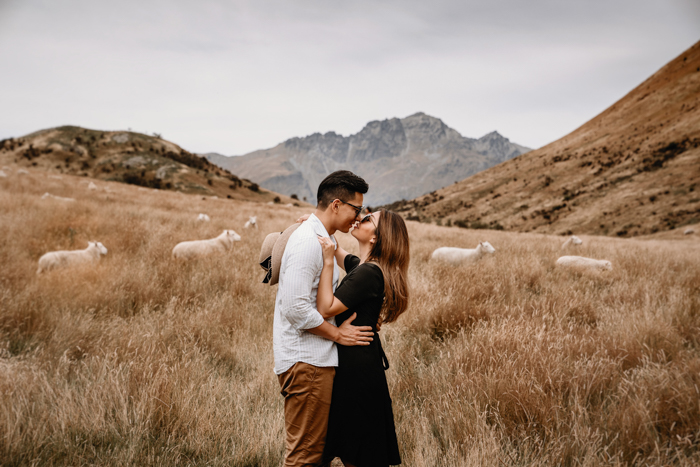 Photo by Tinted Photography
2. In your opinion, what makes a great photograph?
Ana Hinojosa: A good dance between light and composition, but most of all, emotion. What really captivates me is how it makes me feel.
Paul Woo: A photo that evokes emotion in an instant. This can either be through expression or environmental. When it comes to environmental emotion, it can be the composition, the colors, and especially lighting that is unique and special. Emotion is obvious, but it has to make the viewer pause in awe and have the feels.
Sirjana + Ben: Light, movement, and narrative.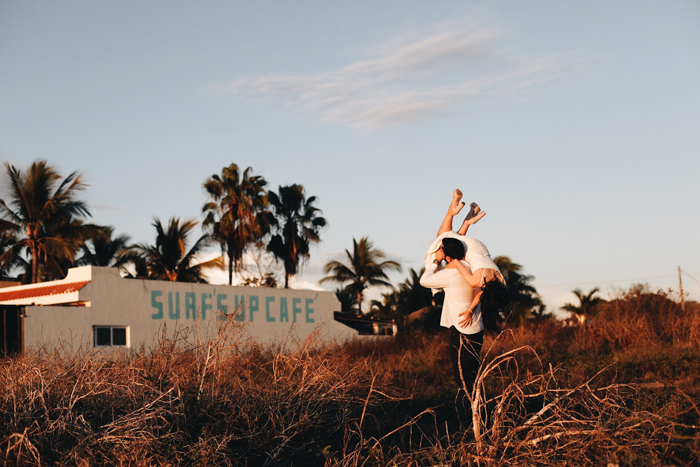 Photo by Ana Hinojosa
3. What do you love most about engagement photography?
Ana Hinojosa: It's very exciting for me. It's probably one of the first things couples do after getting engaged so they're showing up with their hearts on their sleeves. I let myself be vulnerable and enjoy them and this time of their story together. I love that there aren't expectations or pressure, it's an opportunity to experiment, get their vibe and discover the magic they create together.
Paul Woo: Engagement sessions are such a special moment in itself: it's time when the couples have each other. I love to remind my couples that this session is more than just taking photos, it's a date for the two of them, where they can be themselves without any interference. On a wedding day, it's a bit too chaotic, and there are usually friends and families that are part of that day, but for an engagement session, it's just the two of them, and an expensive third wheel.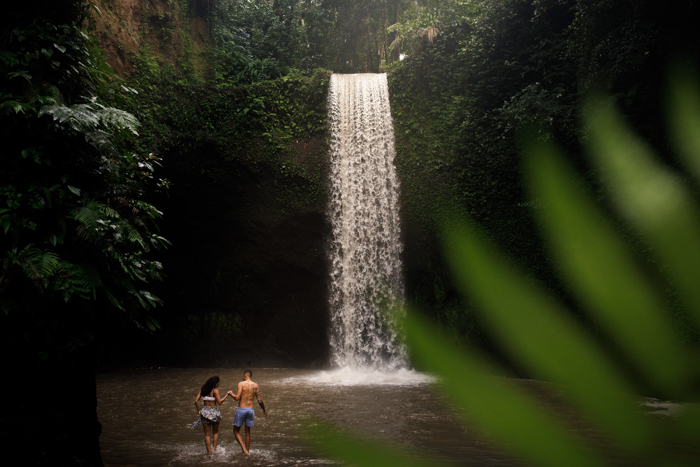 Photo by Wandering Woo
Sirjana + Ben: We get to be students of love and its expressions by being photographers. Every time we hang out with a new couple we learn something new about what love is and it's been the best thing ever for our own relationship. Also, being a part of this rad community of creators who produce beautiful works of art to showcase stories pre-wedding, is humbling.
4. What's your best advice for photographers looking to take better engagement photos?
Ana Hinojosa: Have fun, feel the energy, and let them tell you their story without words.
Paul Woo: Don't make it a session, make it a special moment for the two of them that's planned. Pick a location that matters to the couple, it has to do more than just a pretty location, it has to have substance. Remind your couples how they felt on their first date, the tension, the uncertainty, and especially the release of emotions when they discovered their love for each other.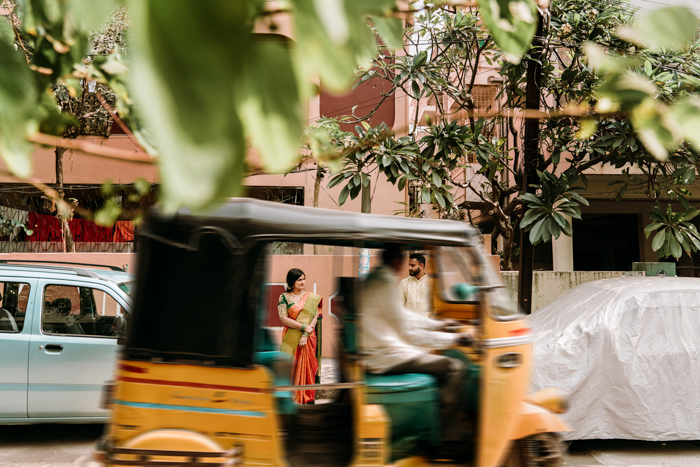 Photo by Tinted Photography
Sirjana + Ben: Take some time to set your narrative, your screenplay and your thoughts about the story you are going to photograph on paper. Your work will produce variety, capture emotions and leave a mark effortlessly. If on any day of the week this feels like a job to you, step away and let your mind flow free and relax; come back and it will thank you and you will create magic! Oh and, work with your couple as a team instead of as the director – teamwork will create more depth in the final product and make your couple feel more involved in their own personalized experience with you.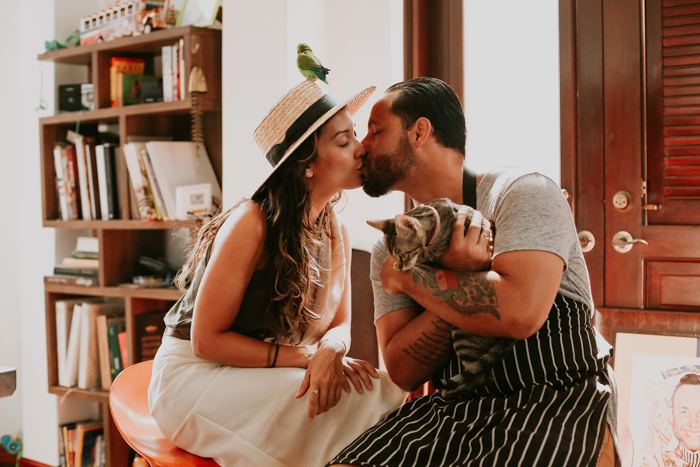 Photo by Ana Hinojosa
5. What advice do you have for photographers who are submitting work for the first time to this contest?
Ana Hinojosa: Submit what speaks to your heart. What makes you move and keeps you inspired. That image you can't get out of your mind. Instead of following trends, submit what makes you, you.
Paul Woo: Focus on submitting work that conveys emotion. Photographers tend to focus too much of superficial things in images. It's important to realize that moments and emotions are more impactful than anything else. Images that make us feel is what attracts attention.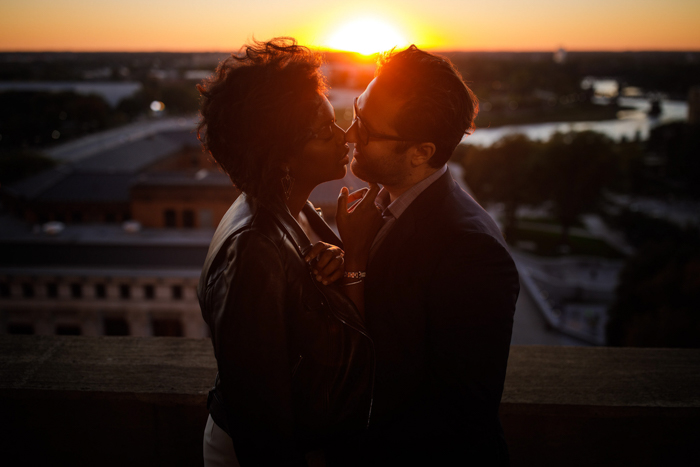 Photo by Wandering Woo
Sirjana + Ben: Look at yourself in the mirror, now imagine the little you looking back at you. She/He is so, so proud of you for standing up for your art. You rock and your courage to show up is so appreciated by those who will now gain courage from your actions. It is tough putting yourself out there but it builds character, refines your art, and makes you so rad for showing up.
6. What is your process for narrowing down images before submitting your final set to a contest?
Ana Hinojosa: I've submitted literally at 11.59 PM every time. I make a selection that turns out to be larger than what I expected and then go through them pretty fast choosing what my gut tells me to choose. I upload them and send good vibes and magic dust when I click 'submit.'
Paul Woo: In the early stages, it is pure instinct on whether or not an image makes an impression on me, by making me feel something. The next couple of rounds I take time to analyze the image and focus on not only the emotional impact, but the composition, story, and innovation.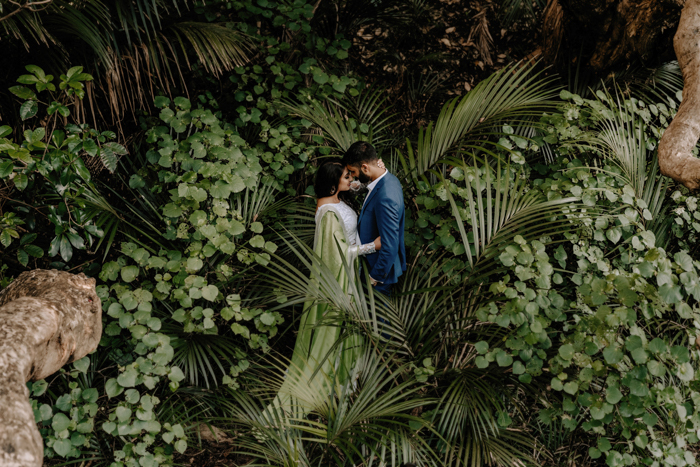 Photo by Tinted Photography
Sirjana + Ben: The two of us have fought for days, heck, weeks over which photos to include in past competitions. In the end, the ones that won and/or the ones that we were most proud to have put forward were the ones that had our criteria covered. They had to include great light, movement, and narrative.
7. Do you have any other advice that you'd like to share?
Ana Hinojosa: Be you, be you, be you. Shoot for yourself. Sometimes we get stuck being exposed to so many images and trends on social media. The only thing we can do is do our best, honor and respect the moments in the lives of the people that trust us with their legacy, and have a good time while we do it. At the end of the day, we're here to be happy.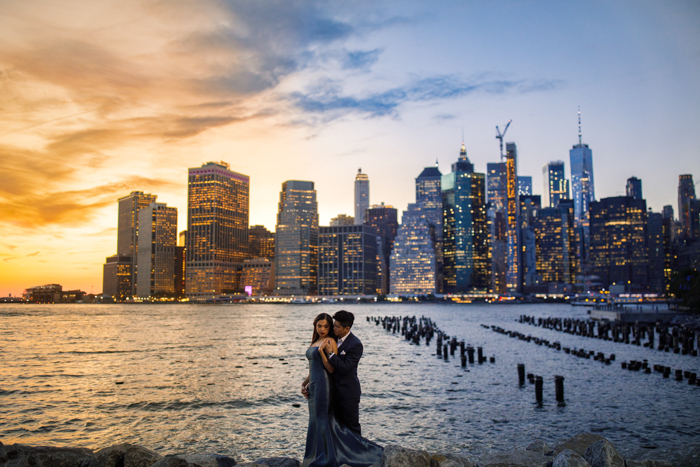 Photo by Wandering Woo
Paul Woo: Send the images that you don't think have a chance. Take risks and be curious when you shoot and be adventurous when you submit. Many judges have had years of shooting experience and have seen a large magnitude of images, so sometimes an image that is so out there could catch our eye. Also, avoid gimmicks and shoot based on how you feel, and how certain elements can add to the story.
Sirjana + Ben: As an artist, never lose the part of you that is vulnerable, never trouble your brain with hopes and never let your heart be without dreams.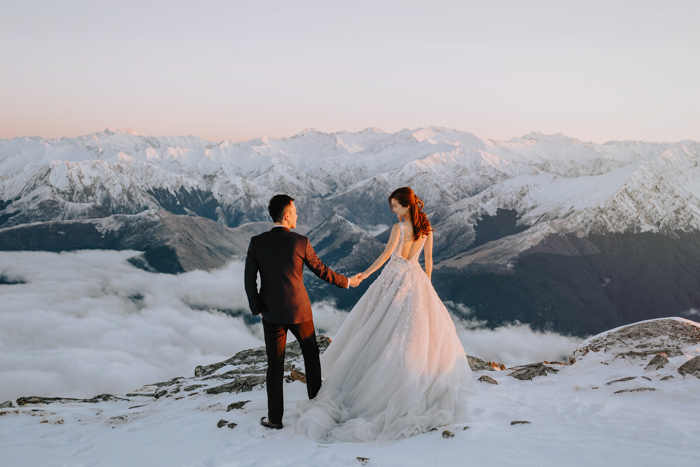 Photo by Tinted Photography
A big thanks to our judges for sharing their insight and for helping us to curate this year's Best of the Best Engagement collection!
Ready to join in the fun? Submit your images to this year's contest here!
P.S. – Submit soon! Pricing increases each week!