In just two years' time, Cara Mia has unlocked the timeless element that makes elopement photography sing – and that's how to tell a story. With a dash of fun and a whole lot of romance, she boldly captures the thrill of escaping with the one you love.
While Cara's work ethic did enhance her photography, it's not the "it" factor that drove her quick mastery. That actually started with one simple question.
"Why am I doing this?"
This train of thought sparked a need to create the photos she wanted to see. Inspired by Simon Sinek's Ted Talk Start With Why, Cara leaned into her mission of creating memories that can be relived forever. Combine that her with next inspiration, Paulo Coelho's The Alchemist, and you have the recipe for one badass, dream-manifesting photographer.
You don't need a decade of experience to make big things happen, and Cara Mia is proof of that. Keep reading to learn how passion, a studious mindset, and the courage to start can take a photographer as far as they want to go.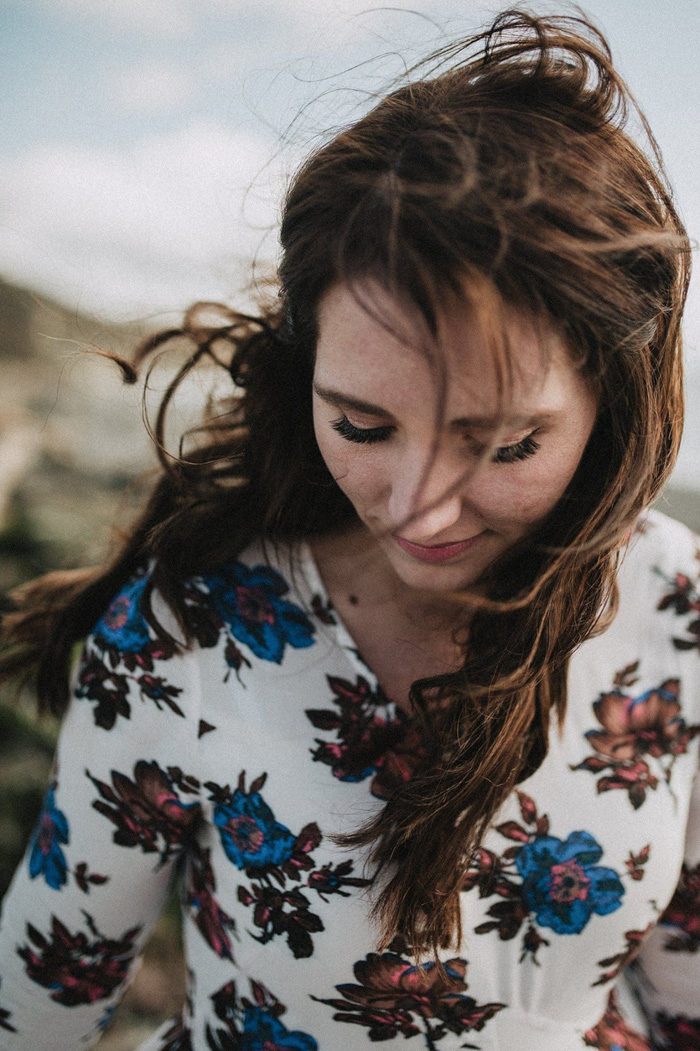 Photo by Scott Hickenlooper | all other photos by Cara Mia
Introduce yourself! How long have you been shooting and how old is your business?
My name is Cara (pronounced "Care-Uh"—for anyone wondering), I'm a Utah-based elopement photographer, and I've been shooting since 2017. My official business is a little over two years old now, which is crazy to think about! In some ways, I feel like I've done this my whole life, and then other moments I'm reminded that its barely been any time at all.
I did not plan to become a photographer. I graduated with a B.A. in English with an emphasis on creative writing and thought I would go to law school and write on the side. That all changed when I met my husband. We got lost together in the desert of Petra, Jordan (think Indiana Jones and the Last Crusade) for seven hours without water, and were rescued by Jordanian soldiers on an ATV. He calls that our "first date," and we've been inseparable since.
That's where it all started! My husband already owned a camera and we love to travel, so after back-to-back trips to Iceland and South Africa with me constantly stealing his camera, he bought me my own. That sparked an obsession and a passion which hasn't gone away.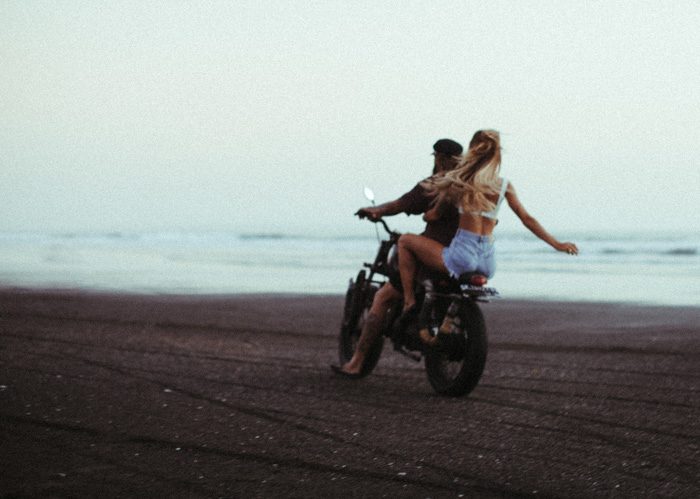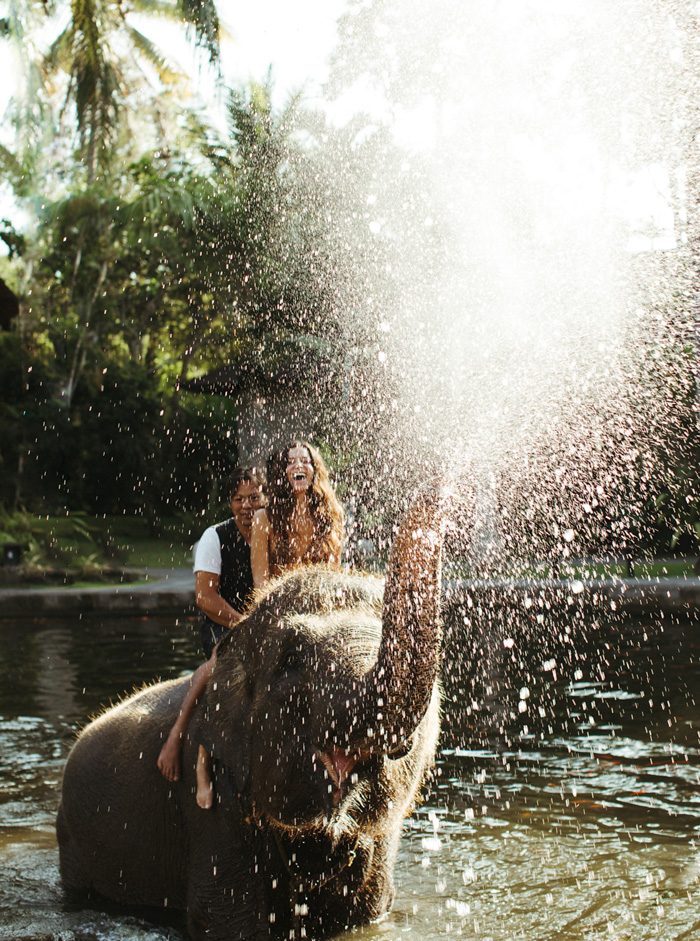 What's a goal that you're working towards?
I think for a long time I didn't think of myself as an artist because I was figuring out my camera and just getting used to the idea of being a photographer. My goal is to create more art. I want to slow down and be more intentional about what I create. I want to take more risks. Try out new concepts I've never tried before, think of new perspectives, experiment with new gear, travel somewhere I've never been. I think I'm most inspired when I'm out of my comfort zone—so continually pushing myself to try new things keeps me on my toes.
I'm currently excited about film photography. I just bought my first film camera and Super 8mm film, and even though I'm still figuring it all out, I feel like I've already learned so much. There's a beauty in slowing down and knowing that you have a limited number of shots you can take on a roll of film. Instead of blindly pushing the trigger, I'm challenging myself to anticipate moments before they happen and embrace the imperfection of it all. I actually love blur and grain and light leaks. The thrill of never knowing exactly what you're going to get is addicting.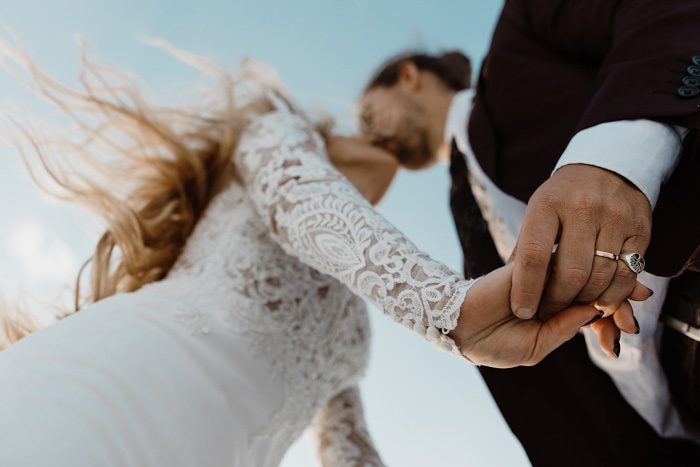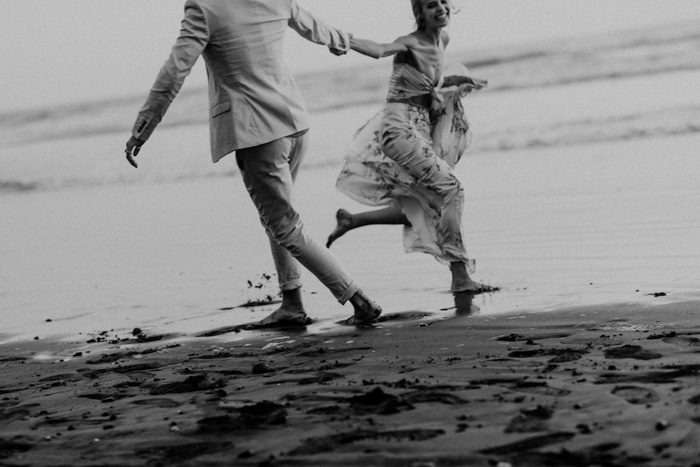 What do you think has had the biggest impact on growing your business?
A friend recommended I read the book The Alchemist by Paulo Coelho, and this honestly inspired me to just jump in and believe I could make things happen. The quote I took to heart is about the universe making things happen for you: "And when you want something, all the universe conspires in helping you to achieve it." I honestly believe this is true.
I know that's not a five-step formula to growing your business, but I do think it's key to owning what you love and ditching the imposter syndrome (which everyone feels at one point or other). I just decided to believe that I could do it, and I put in the work, and I did it. I didn't let excuses get in my way. I had a full-time job (I still have a full-time job, actually, as a copywriter), and I haven't let that stop me. 
I don't view my two-year-old business as a weakness. I'm proud of it. I worked so hard to practice and learn and absorb everything I could about photography and get to where I am now, and I think anyone else who's dreaming of doing it but afraid to just dive in can do it too. There's room for all of us here.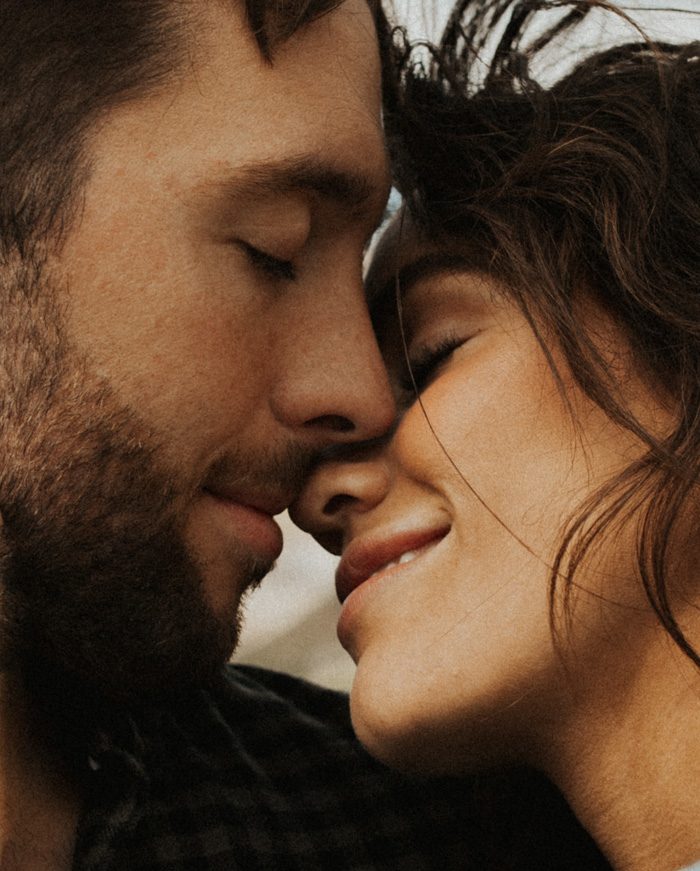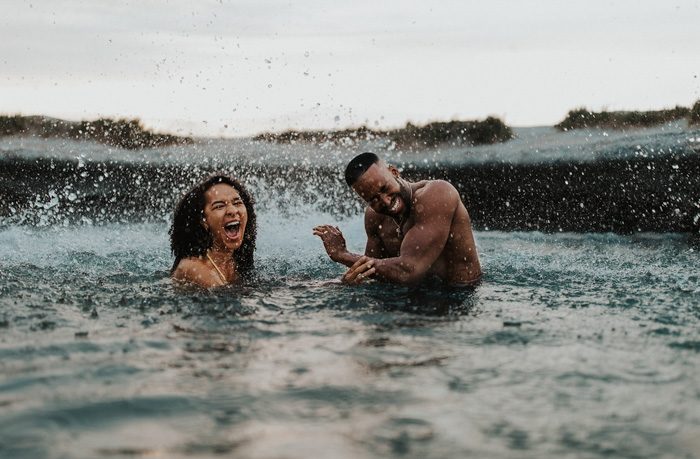 Do you have any bucket list locations that you hope to shoot at one day?
Oh, only all the locations. Top of the list currently would be: Turkey (Cappadocia in particular), Egypt, Tanzania, Namibia, Norway, New Zealand, Faroe Islands, and Kenya. But let's be real, I want to go everywhere.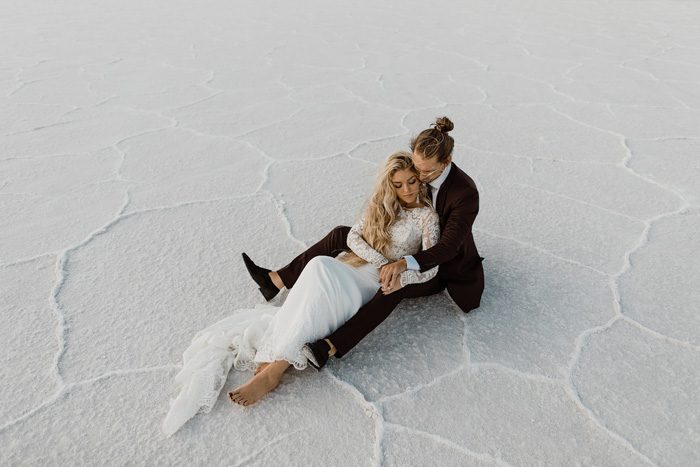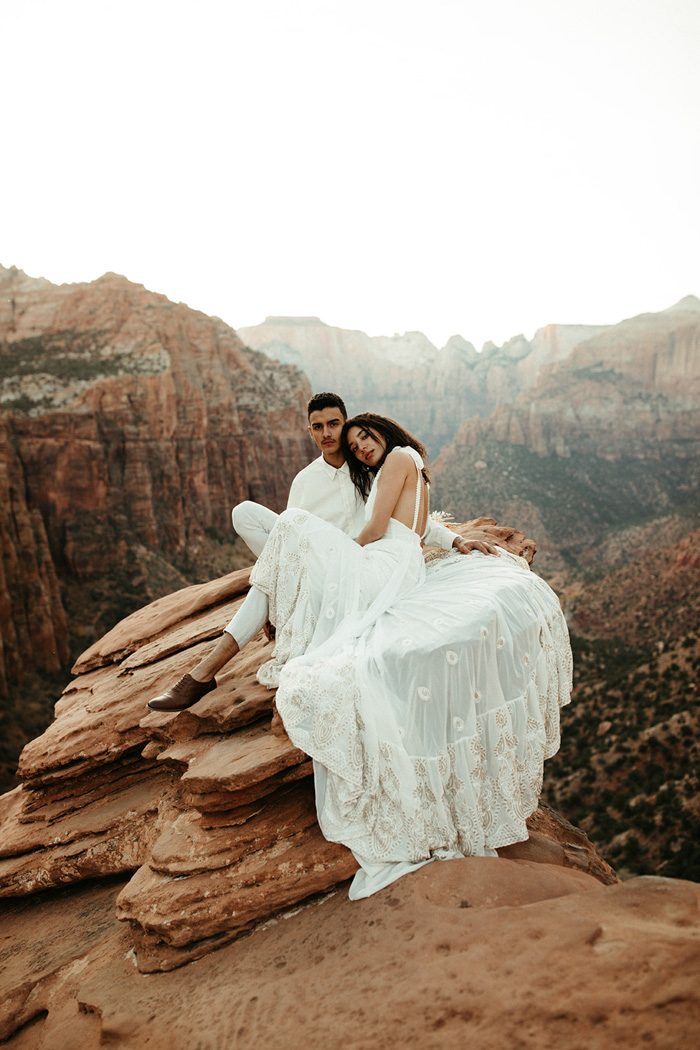 What is your favorite image that you've taken?  Can you describe how you created it? What is it that makes it different?
My favorite image was taken in Greece with the most amazing couple, Amber and James. It's my favorite for a number of reasons, but the main one is the backstory behind it all.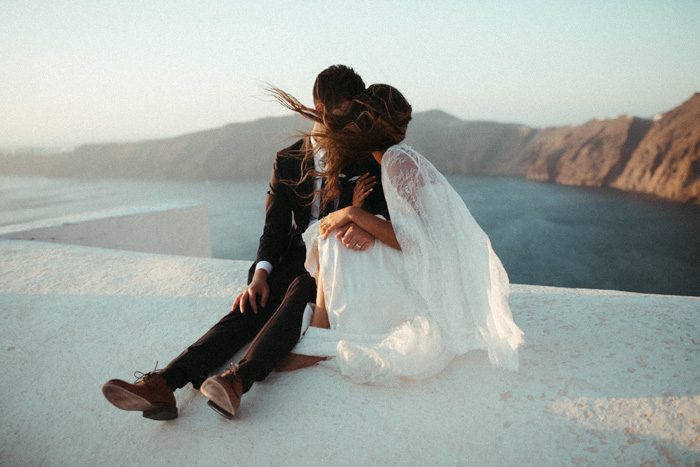 It was Amber's dream to elope in Santorini, but when James' mom was diagnosed with terminal cancer, everything changed. They ended up getting married in a tiny hospital room in Washington the same weekend that his mom passed away. I still get emotional when I think about this. I wasn't there to take those photos in the hospital—understandably, they only wanted family present. 
But I did want to do more for them. So, for about a year we stalked flights to Greece, and then when we found flights we could all afford, we bought them. The day we planned to have their vow renewal was windy (and I mean, scary windy—at least 35 mph). We took this first image on top of a little church as they held each other close with the wind blowing from every direction.
With all the wind it was just a little too crazy to say vows. So we decided to hike back and try again another day. When we rounded the corner, we found the most perfect spot overlooking the ocean—the cliff blocked out all the wind and there was perfect calm. It seemed symbolic to me in more ways than one. They said their vows with the last of the dying light, and hearing them pour out their hearts to each other and knowing that they had stuck by each other through such a hard year was so beautiful. 
This photo is so meaningful to me not because they went on an amazing trip which somehow erased all the sorrow and hardships they had faced the year before. But rather, it celebrates that they got through it together, and adds another page to the story. It's how they held each other close with the crazy winds and trials, and how they grew stronger together because of it. Marriage is hard. Life is hard. But we created a lasting memory and experience in a place they'll never forget, something a little happier to remember alongside the pain and grief in a hospital room the year before. That for me is why I do what I do.
James summed this up better than I can:
"A little over a year ago we were married in a hospital. Not the ideal location for a wedding, and certainly not my wife's idea of her dream wedding location. She made an incredible sacrifice. Now we celebrate a vow renewal one year later at a hidden church on a Santorini cliffside. I hiked in my suit, passing tourists and locals alike, starting and chuckling, asking if I often hike in a suit. That answer is no. There is only one person I would hike in a suit for. I love you Amber. We are living our dream."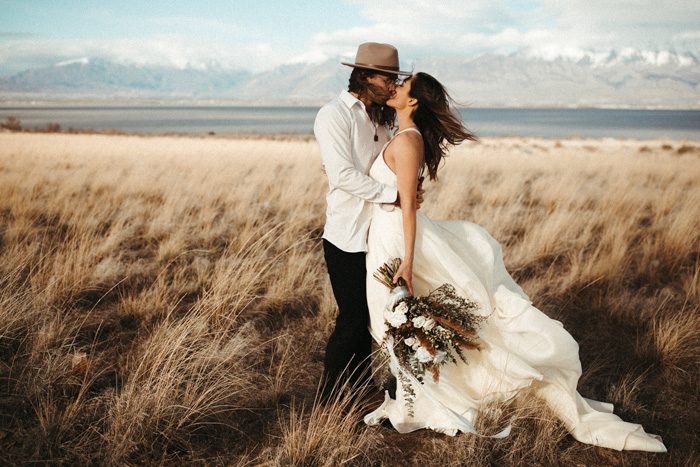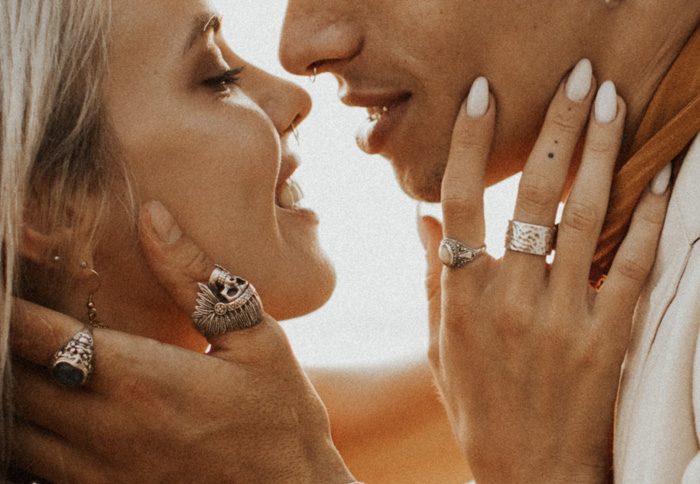 Best advice you've ever received about being an artist, business person, or happy human?
I suggest that everyone read Steal Like an Artist by Austin Kleon, and watch the Ted Talk Start With Why by Simon Sinek (he also wrote an amazing book). 
Is it super cheesy that I'm inspired by quotes? One from Austin Kleon I love:
"Draw the art you want to see, start the business you want to run, play the music you want to hear, write the books you want to read, build the products you want to use – do the work you want to see done."
I just the love idea of creating what you want to create. Nothing is 100% original anymore, but if you combine all the things you love that make you come alive and inspire you, you'll find your own voice and create art that you feel connected to.
And then Start With Why is so important. Really honing in on "why I do what I do," not just what I do or how I do it, changed my whole perspective on photography in general. And it's so much more than going on crazy adventures or making money. It's creating lasting memories and experiences with people, and storytelling, and creating work that my clients connect to and that brings them closer together. I want to create images that capture how the moment felt and help people relive those moments for years to come.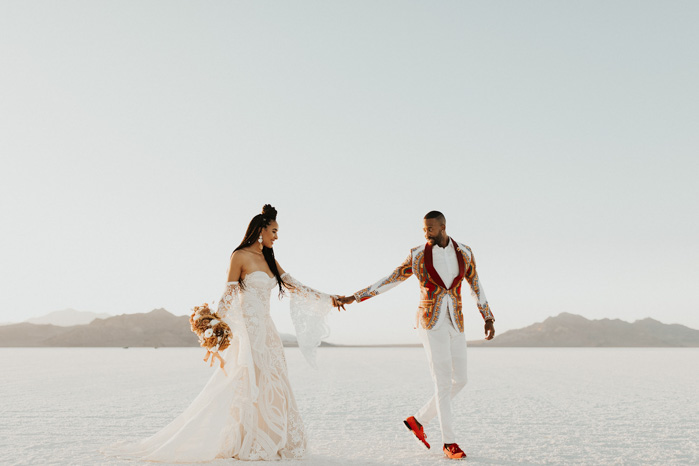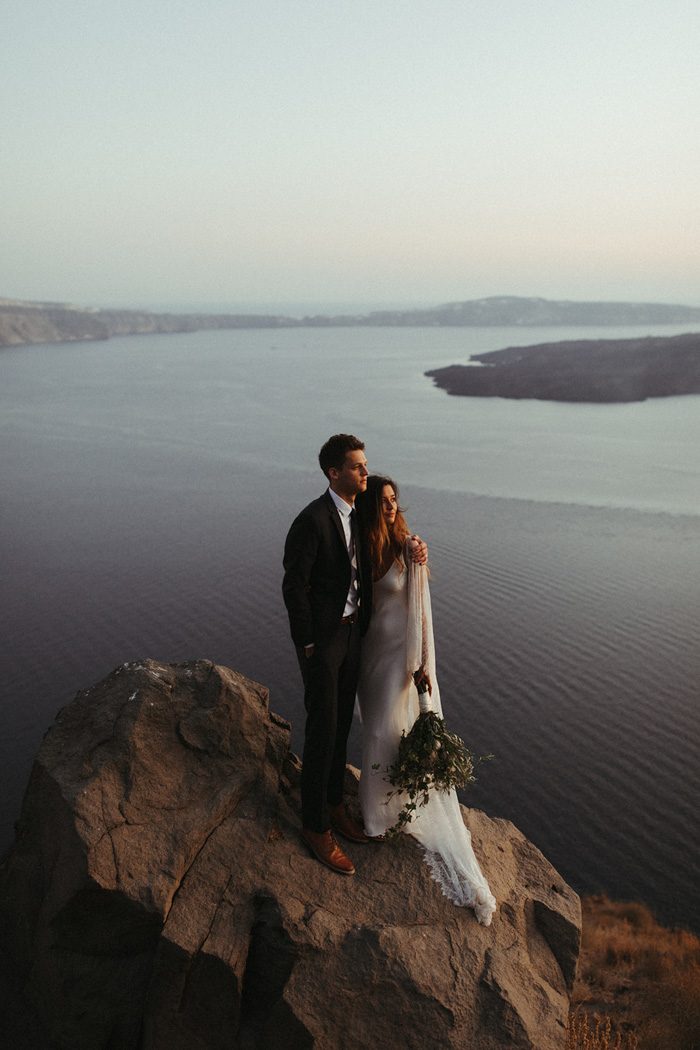 What's next for your business?
I'm currently launching my first workshop! The EARTH Workshop (emphasis on the "art"). My idea is to bring in other creatives and marketing experts who aren't photographers to teach. For example, a painter to teach composition, graphic designer to teach photoshop, copywriter, SEO expert, PR expert, PPC Ad expert, florist, stylist, etc. 
Just trying to think outside the box and help photographers get a good mix of creative classes that challenge them to break the mold, but also that directly benefit their business. There will be a good mix of adventure as well—really excited to see how it all comes together.
I'm also releasing a series of guides this year. A Permit Guide (for all things permits in the US and international), and then an Intro to Astrophotography. I love shooting the Milky Way and want to encourage more people to do it.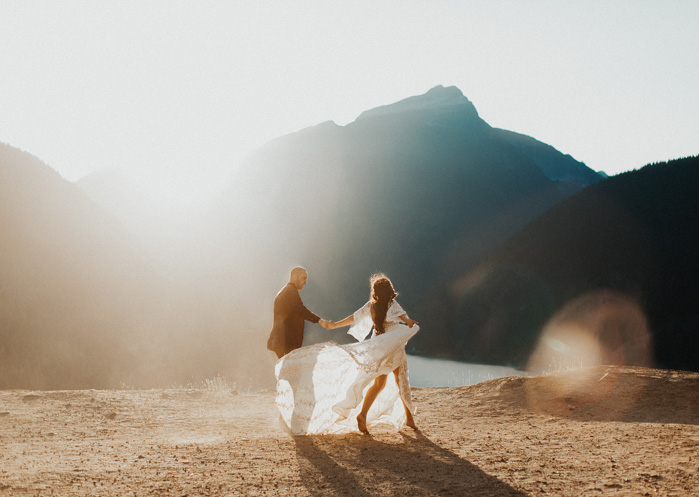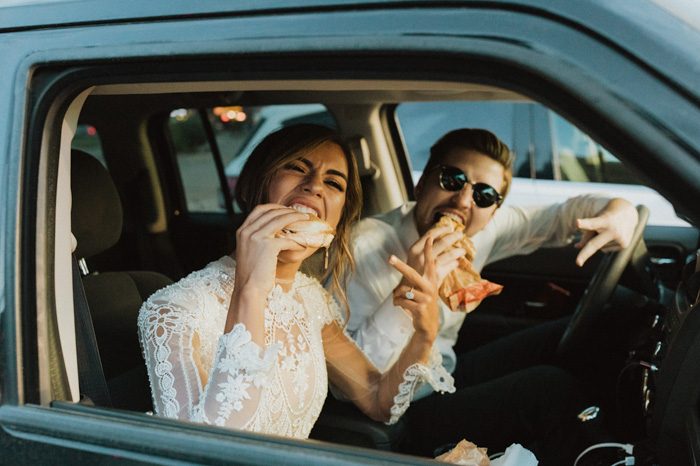 Where can people follow you and your work?
You can follow me on Instagram @caramia—where I currently post all my recent work. Or on my very outdated website: caramia.photo (my rebrand and site revamp launches this year! I'm excited about that—don't judge me too harshly on the current one).
Looking for more interviews with talented wedding photographers, check out past interviews here!