All Photos © Gustavo Franco Photography
You might remember this impressive image from the 2016 Best of the Best Wedding photo collection, and you probably asked yourself "how did that photographer snag that shot?" Today, Gustavo Franco is here to share a behind-the-scenes look at the creation of his award-winning image. Enjoy!
Location
Mato Grosso, Brazil
Time
21:56
Equipment
5D MarkIII / 24mm LII
Camera Settings
1/200 f3.2 ISO 1000
Inspiration
We had only a little bit of time (and not enough rice) to take this photo. As you might imagine people were already impatient.
So two photographers and the videographer helped me to add light to the picture and I had only one chance. I quickly increased the power of the flash and watched with my eyes for the moment I saw more rice falling and shot.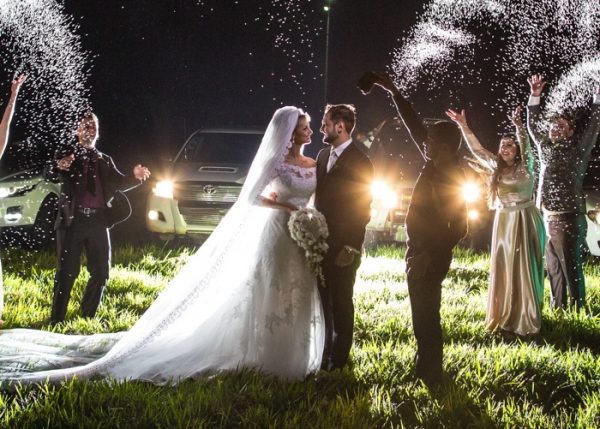 Post Production
1 photo edited in 4 TIF edited separately in Lightroom – 1 for color correction / 1 for color grading / and another to remove the Led and to add flares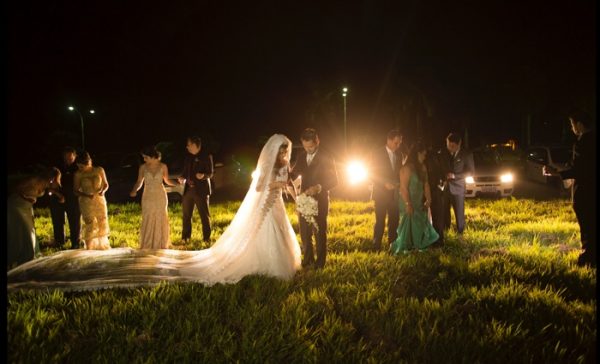 This photo would not exist without the support of these three: Leandro Moraes, Adelmo Lima and Darlei Azevedo
Massive thanks to Gustavo and his team for sharing the story behind this winning image. Love our Behind the Photo series? Be sure to check out our story on Clarkie Photography's Night Sky Portrait.