We're here to crush the misconception that you have to be a workaholic to grow your business thanks to the help of award-winning photographers Helena & Laurent. In this month's Spotlight Interview, Helena & Laurent have shown exactly how they managed to find a healthy work/life balance (with two kiddos under three!) while growing their photography business. So listen up, take some notes, and get inspired by this photographer duo's outlook on life and business!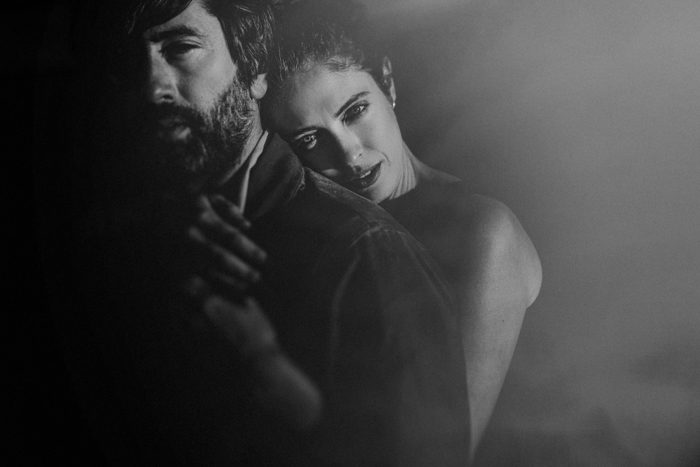 photo by Fer Juaristi
Introduce yourself! – how long have you been shooting and how old is your business?
We are Helena and Laurent.  We live and work in a funky old house in the San Francisco Bay Area with our two little kids and Lucky the dog. We are currently entering our fifth wedding season.  With over 200 weddings under our belts, we are starting to think we might just have an idea of how this business works.
We bought a house and had babies pretty much as soon as the business started to take off.  Theo and Ender are now two-and-a-half and one respectively, and their addition to our lives has added many new challenges to the business, but the struggles have made us better people and it's hard to complain when the boys are so damn cute all the time.
Most of all becoming parents has fundamentally shifted our priorities.  It has forced two workaholics to finally create some work/life balance and start to ask some really hard questions about how we run our business.  So, for the kids, we've made it our mission to work less while making more — and we're happy to share what has worked for us, and what we're working on next.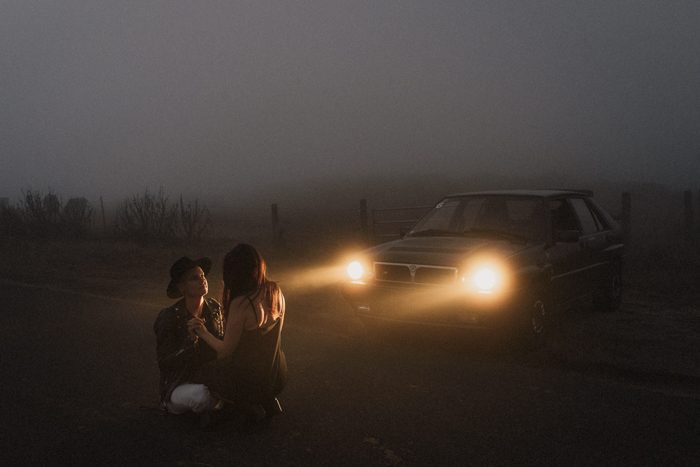 all photos by Helena & Laurent
Where do you find inspiration?
Everyone is always looking for this inspiration stuff and you start to get the sense that it is a rare commodity.  Well, like it or not, it is totally normal to not feel inspired most of the time — all artists struggle with this.  Working full time as a creative is totally possible, but full-time inspiration is not.  
Thankfully, you don't have to bring inspiration along.  Our job is to tell someone else's story. The scene is already in front of us; we just need to watch, listen, observe, and respond.  Even when we are completely exhausted and burnt out (hello end of the season), the light, the setting, the couple – they all get us going again.
In these moments when we are no longer thinking about our own inspiration, when we stop looking and start seeing, inspiration finds us.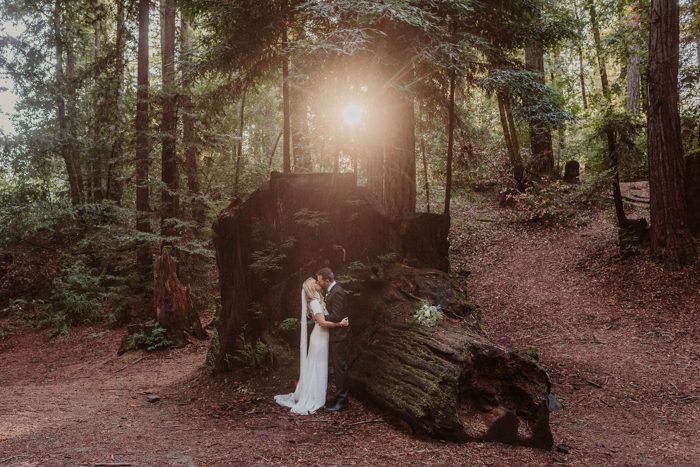 What achievement, moment, or success are you most proud of?
For years we aimed for Rangefinder's Top 30 and thought that if we just got that one award, it would sustain our egos forever.  Then we won, and as most people will tell you, nothing really changes. There's this moment of joy, maybe you get a couple of jobs out of it, and then life goes on.  You keep working, you keep living, and you keep submitting to competitions.
But here's the thing about feeding your ego, IT DOES NOT STOP! 
Whatever thrilling feeling you may get from winning a competition, getting featured somewhere, or shooting some cool destination, it's all fleeting. You can feed your ego endlessly but it will never leave you feeling full or satisfied for long. We've realized that once those highs wear off, it's just the two of us, our relationships, and our family that brings us sustained joy.
Living, loving, parenting, and working together is so damn hard, and some days (like all couples) we just want to give up.  But, we've been together for 7 years and we've accomplished crazy things together – it is the best it's ever been right now. We are immensely proud of that.  This moment is what we are most proud of, our achievement is that we're still shooting, we're still fighting, and we're still loving each other as much as we can.
This is not meant to be a rant against competitions in general, or Rangefinder specifically. We are incredibly proud of the accolades we've earned and still submit to competitions as a way to challenge ourselves, engage with and support the community, and because that thrill of winning will always feel good.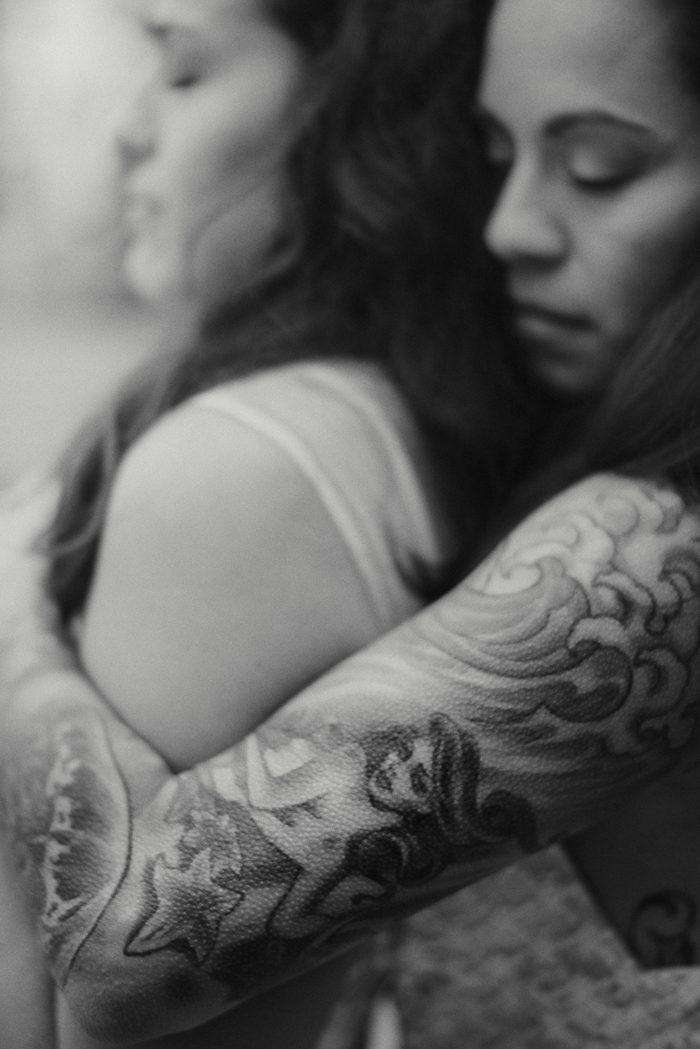 What's a goal that you're working towards?
With the kids, our priorities have shifted and working all the time isn't possible anymore.  At the same time, we're adulting hard and need to make that money so our goal has been a financial one.  This year, instead of implementing a simple rate increase, we made two big changes to how we structured our packages.  
First, we started shooting separately.  As a married couple, we had built our business around the assumption that what made us desirable was showing up at weddings together, when in fact our value was actually in the work itself. Now our packages include a single shooter with the option to add a second.  We can now shoot 20 weddings apart and make as much as when we were shooting 40 weddings together.
Next, we added a small wedding package (only six hours long).  Previously, our smallest weekend package was nine hours and that kept our prices pretty high. But, because we are shooting separately we can book two six hour weddings and still make 33% more than working one nine hour wedding.
These changes have allowed us to raise our rates while also lowering our starting price, which allows more clients access to our services and means that we still get to shoot all the creative DIY weddings that we love so much.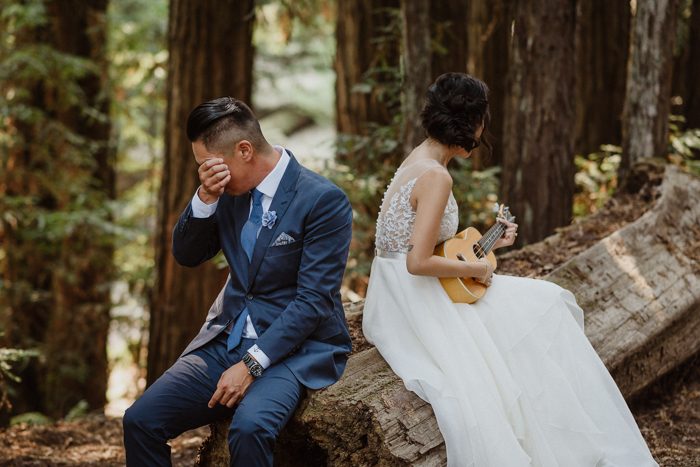 What's your favorite image of yourself? What's the story behind it?
This is an easy one because after we took this photo Helena exclaimed, "this is the best day of my life."
We only had one kid at the time and we packed up for a month and went to Japan to find the snow monkeys. We ended up staying at a very old Ryokan deep in the mountains where snow monkeys frequented the hot springs.  A group of Australian boys was responsible for watching Theo, while Laurent shot and Helena took a dip. 
For those of you who are wondering, yes the monkeys do poo in the water.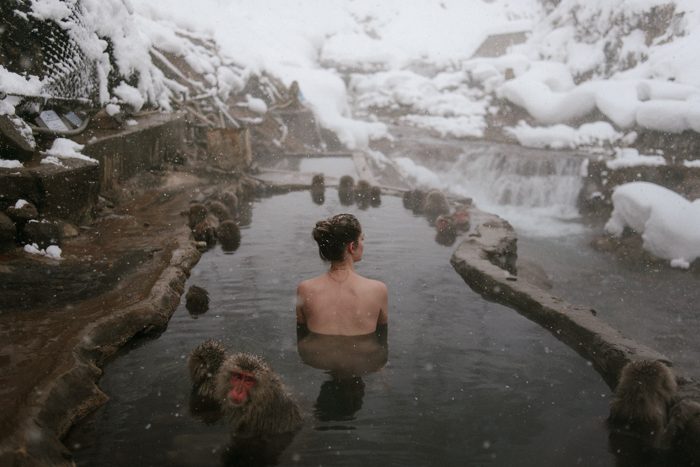 How has witnessing so many weddings impacted your life/outlook?
Being married is hard, being business partners is hard, and raising kids together is also super hard, but doing all three at once is borderline masochistic.  Thankfully listening to wedding toasts every week is like a much-needed pep talk, and there's usually some good advice being shared. We laugh, we cry, and we are reminded of how we are failing and or succeeding in our marriage. It's generally a much-needed reminder that we get the marriage we make, and that we need to get back to work on the important stuff (aka us).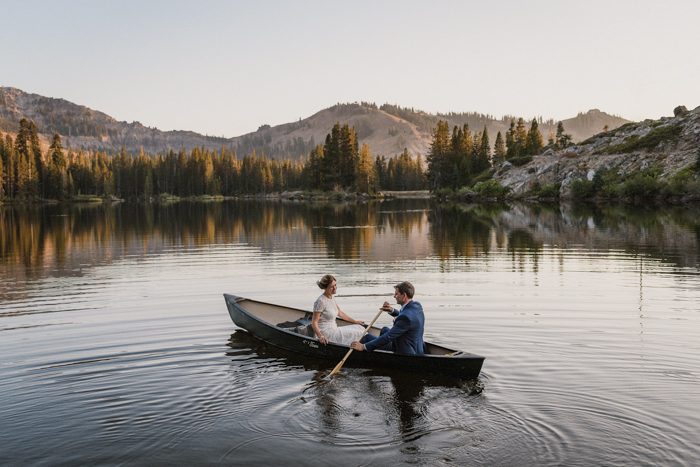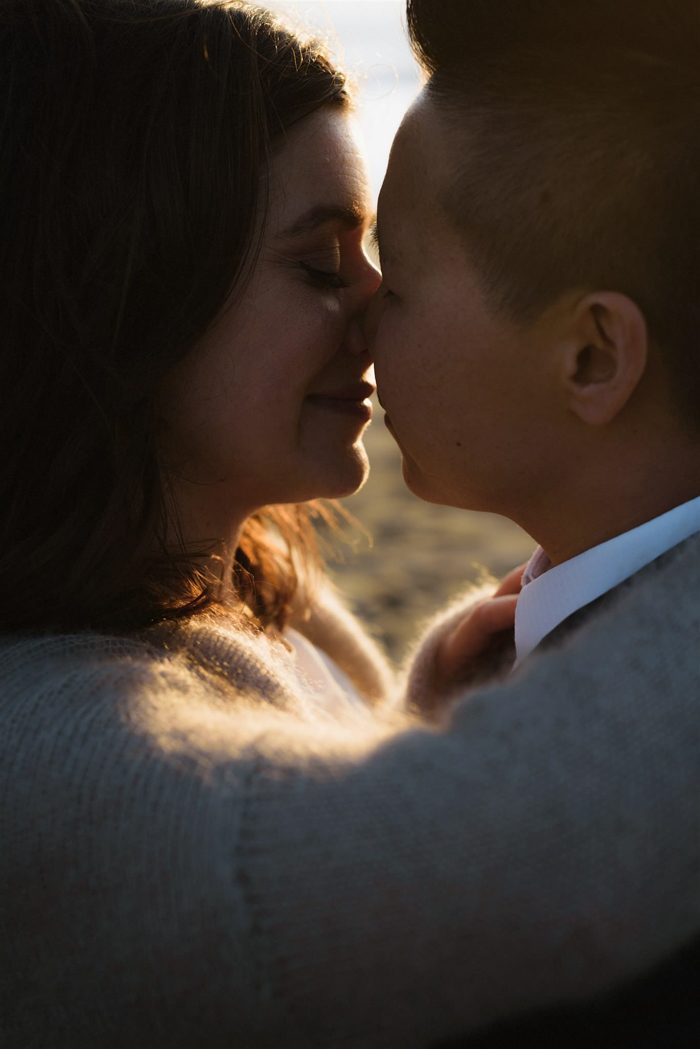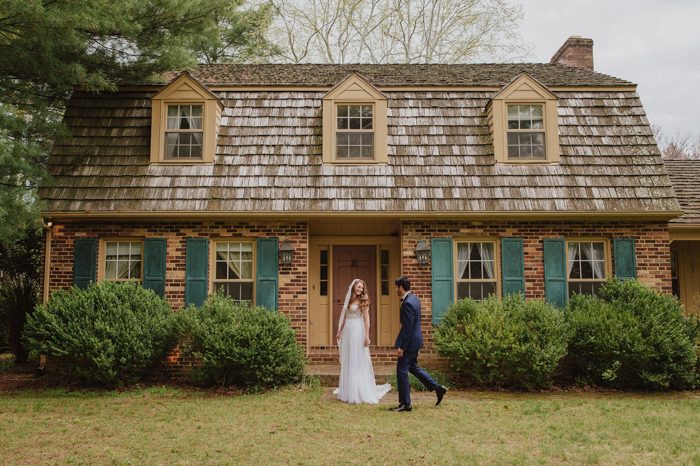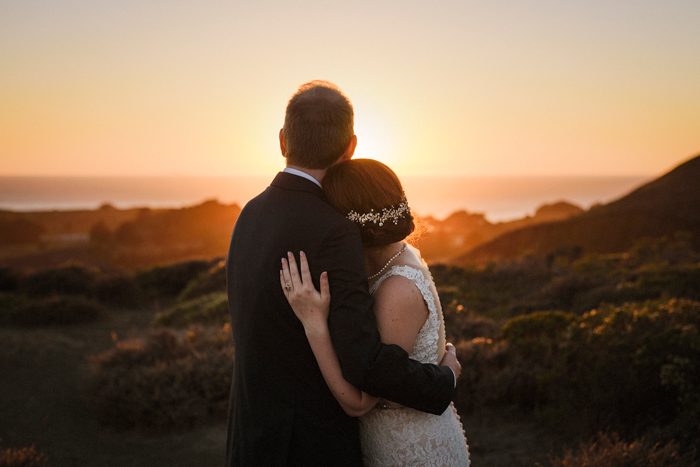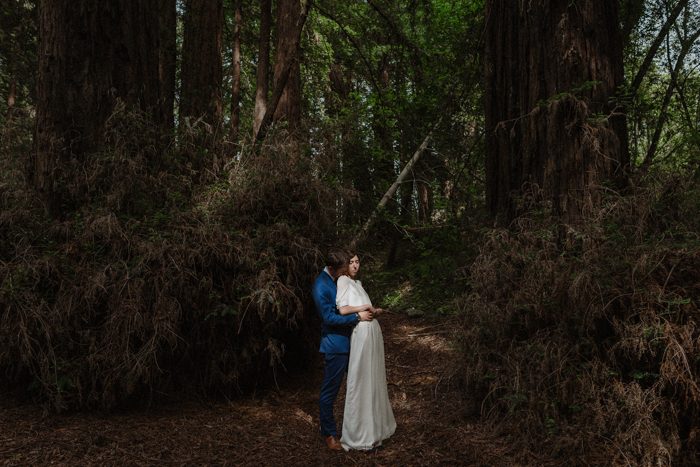 What are you doing to market your business to couples?
In order to find new couples, we're constantly working on our website.  It is our main marketing and sales machine. It is our storefront, and we are big-time believers in the importance of SEO. A large portion of our inquiries come directly from Google. And if we want better placement for particular keywords we go directly to the source and pay for google ads.
We also pay for Facebook ads but we do that to maintain our existing relationships as opposed to finding new clients. We get more than 50% of our jobs from referrals from other wedding vendors, photographers, and friends, and we think it's worth it to keep our work fresh in everyone's mind. By many measures, the people we've collected in our social networks are our marketing team.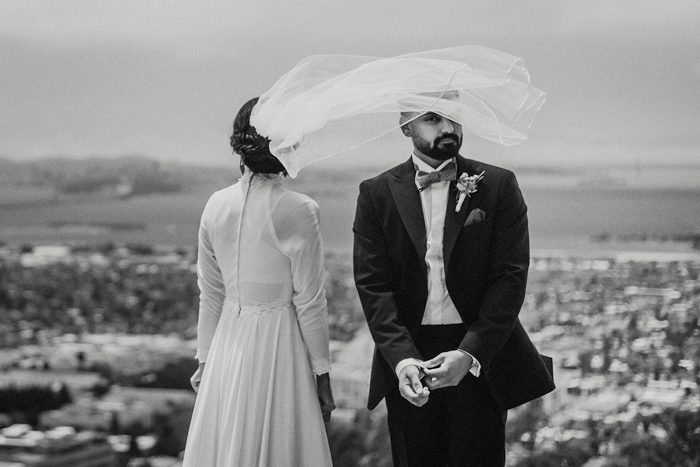 Tell us about an engagement session that stands out to you the most and why.
There isn't one that stands out, it's more of a situation that we've seen many times. It's that couple that really hates having their photo taken but at the end of the shoot someone says, "I've been dreading this for weeks, but it was actually really fun." When THAT person tells us they loved the experience, it's one of the biggest compliments for us.  The client's experience is our number one concern, hands down, so there's something magical about changing someone's entire perspective on photography!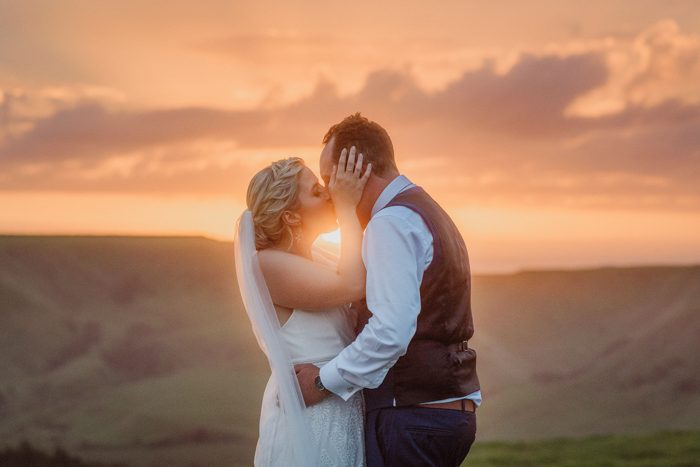 What are your 3 favorite questions to ask prospective clients?
We try and cut through the butter with these three questions (in the form of a questionnaire). 
Describe the wedding you are trying to plan?
What do you want from your wedding photography?
Why do you think we are a good fit for your wedding?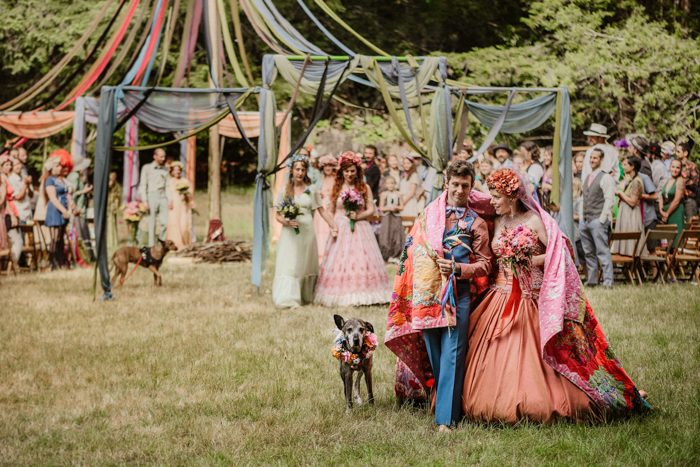 Walk us through how you connect with your couples prior to the wedding day?
The week before every wedding we connect with our couples over the phone. We've long known that the only way a couple can sabotage their wedding photos is by not having a good time, so we advocate for them and their happiness as part of our job.  Often, right before the wedding, they are starting to freak out. Family is stressing them out, things are starting to go wrong, and the anxiety is building. So we check in to ensure that they are in the best possible mindset going into their big day.  
The call is one part pep talk and one part therapy session. We have had so many couples tell us that it changed their entire perspective or helped them brave the storm, we now consider our pre-game talk an essential part of our process. 
It goes something like this:
As you can imagine we've seen a lot of things "go wrong" at weddings.  At our wedding, Helena's dress quickly started falling apart. Made from one long piece of fabric sewn in pleats, a thread came loose, and it was like a magician pulling the ribbon out of their mouth — the fabric just kept unraveling.  We eventually tied the extra fabric around her waist so that she could just keep on dancing.
We saw dad fall into a pond while trying to get that perfect photo.  We saw a mom's dress catch fire during the ceremony. A caterer without a stove, wedding crashers, a dog eating wedding cake, yup we've definitely seen it.
Don't get me wrong, these were all great weddings. Even if nothing works as planned and you have to get married in the parking lot of the venue, playing music from the car stereos, eating take-out food with a cooler full of champagne from 7-11.  It would still be an incredible wedding because this is about two people celebrating love with the people they love.
We used to make up this crazy situation to remind people that details don't matter.  We would say you could even lose your wedding ring and it wouldn't matter, the wedding would go on. And then, as fate would have it, it happened.  The groom lost his ring and the bride's dad gave him a family ring to marry his daughter. It was the best story!
That was so much better, so much more romantic than the original plan. It fundamentally shifted how we thought about these chaotic events.  We used to think they were a problem and now we realized — THESE ARE THE HIGHLIGHTS! Not only are they the most fun to talk about, but they are also the stories you never forget. 
Our advice, to all couples, is to pay attention to all the things you didn't expect, all the little surprises that come along.  They don't have to be big things, but whatever it is, just pay attention because those truly are the best parts – and they are definitely the best stories.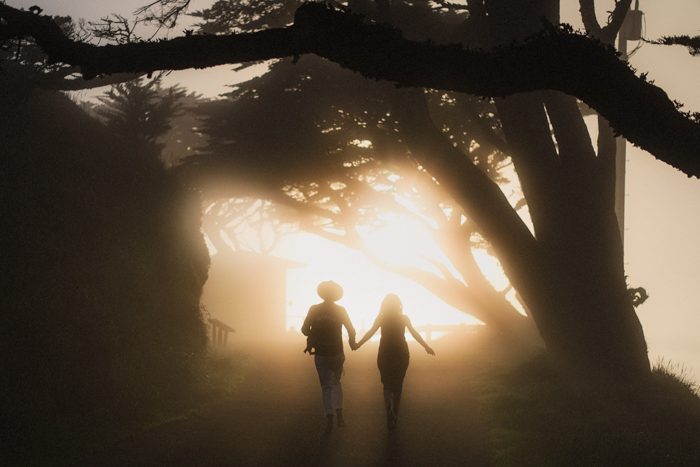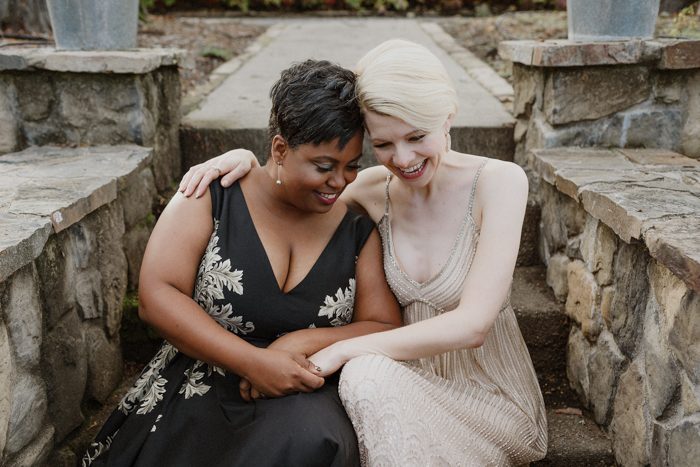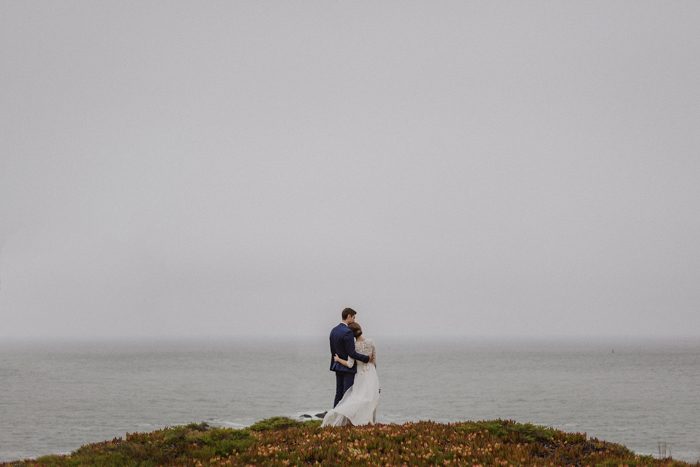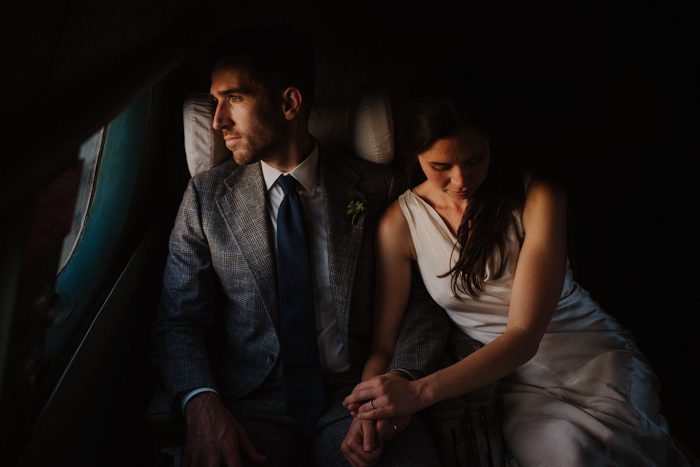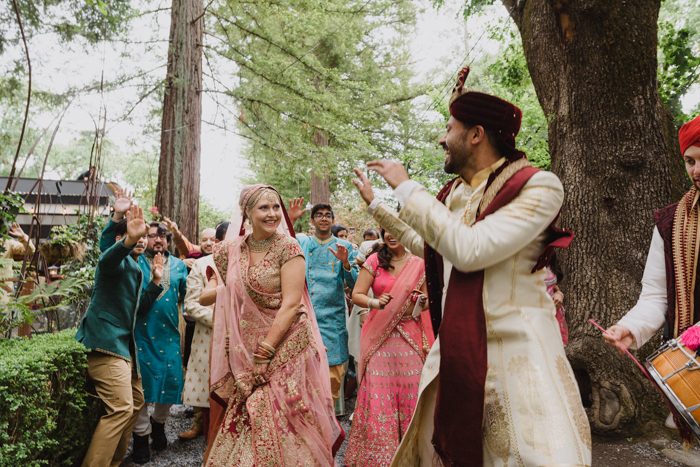 What is your data management workflow?
We believe that one of the benchmarks of a professional is that you don't lose the photos!  
In our first year, we almost lost a wedding because of a series of failures in our data management system.  First, we had a hard drive fail (which can, of course, happen at any point). Then, in a state of panic, we actually erased the backup on our Drobo (easier than it sounds). And lastly, one of our Time Machine backups stopped running without being noticed. After a couple of days of grieving and exploring expensive options, we finally found a copy in an older Time Machine backup. 
In the end we lost time but not images, but as you can imagine that scare was enough to burn into our minds how incredibly important data management is.  
Our current system is an even more robust version of what we were running before. After shooting a wedding all files are copied onto a Drobo backup device and a separate "working" hard drive for jobs in progress (that's three copies).  There are two external hard drives backing up the working HD and the editing computer with Time Machine, twice (that's five copies). Images are inspected for file fidelity by creating a Lightroom catalog and culling in Photo Mechanic before they are erased from the SD cards. Lastly, half-sized backups (in the form on Lightroom Smart Previews) and Lightroom catalogs are also saved in the cloud using Dropbox.  If we somehow lose the five other copies, the 6th half-sized version is our "oh shit" plan.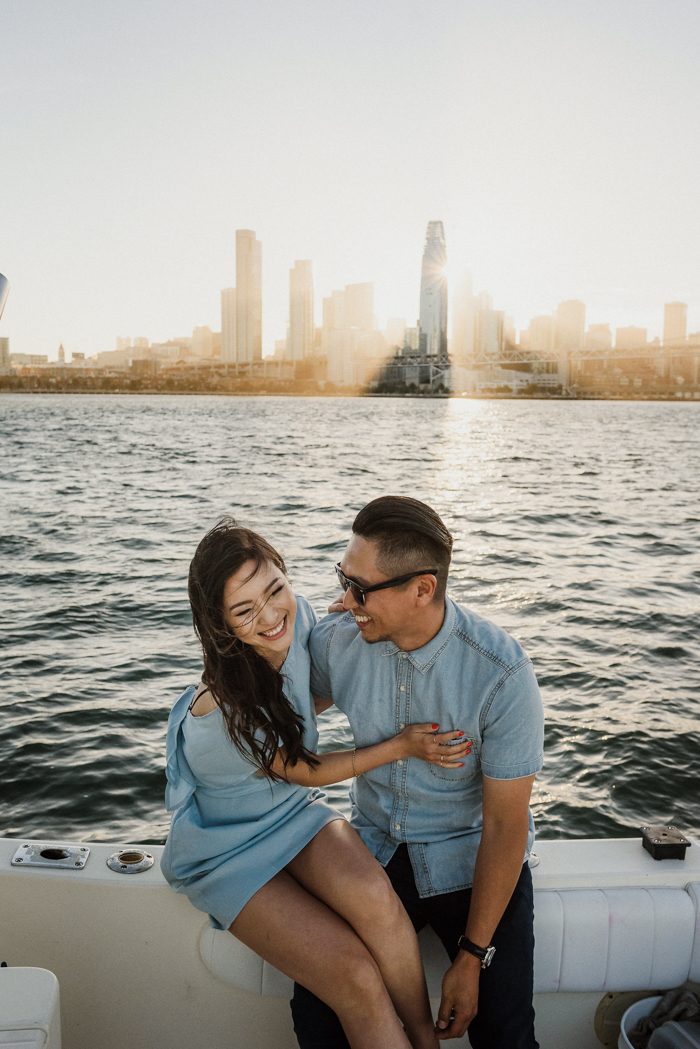 How do you keep your business organized? Do you use a client management system?
We get 400-500 inquiries a year and we would be completely screwed without our CMS.  It helps us keep track of our couples, from when they inquire till their wedding. Above all, we especially love it's automation features.  Dubsado helps us automate scheduling, emails, contracts, invoicing, payments, questionnaires and more. All of which keep everything as efficient and organized as possible, and with two little ones that is crucial.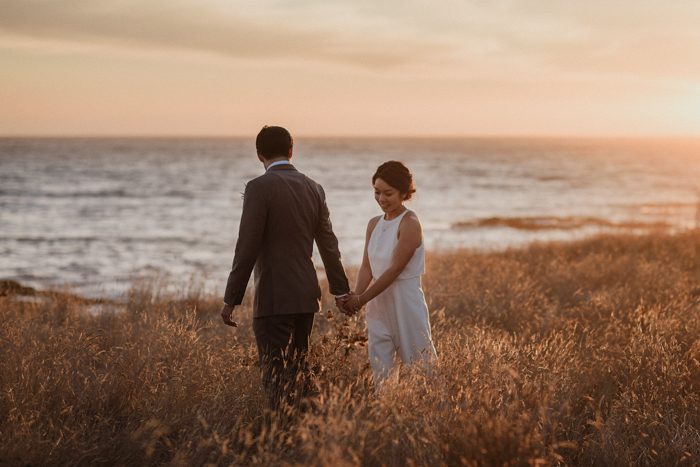 How do you organize/schedule your work week?
We were terrible at creating a schedule for ourselves before we had kids.  We would regularly work all day long and then stay up until 2 am every night.  Life with kids has forced us to become more efficient and to work smarter. When we're paying $20/hour for childcare, it's a mandatory workday and we are motivated to use our time well.  
We have three 6-hour office days during the week, which still allows us to spend half the day with the kids once we get off work.  On busy months, our nanny stays longer and these become 8-hour workdays. Then we have a least one 8-12 hour shoot a week. And of course, we work once the kids go to sleep, usually from 8-10 pm, then it's off to bed ourselves because for some reason kids hate sleeping in.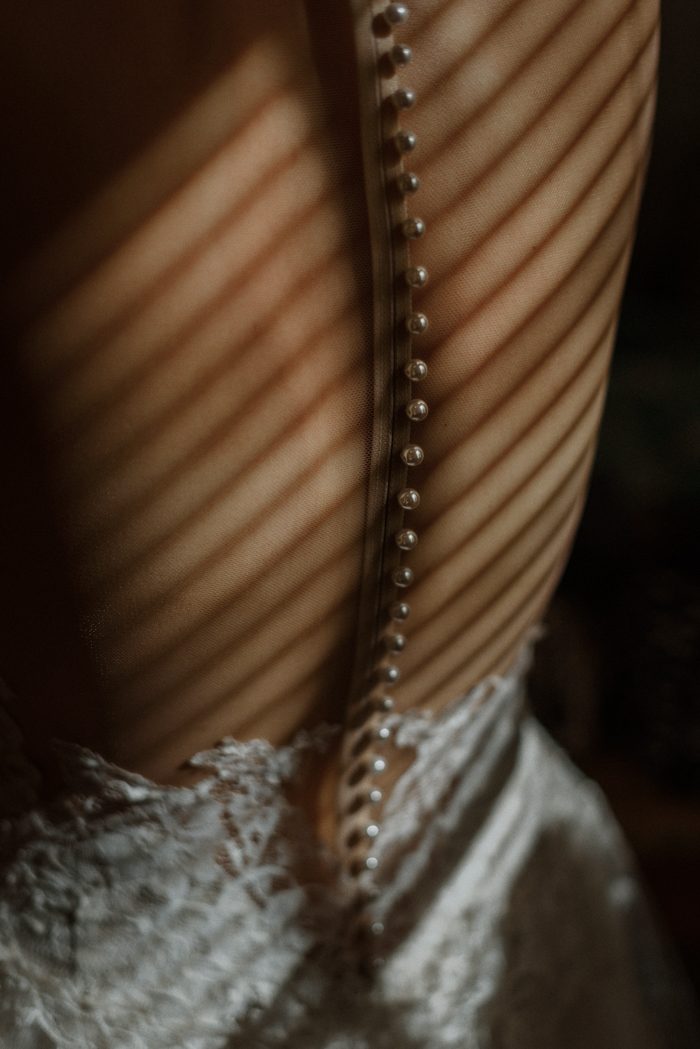 How much of your time is taken up by social media?
To be honest we are pretty burnt out on social media and recently we find it hard to post at all.  What was a platform for sharing work and making friends now often feels like it's been lost to celebrity culture and arguments. The end result is an environment that encourages us to compare our lives to everyone else's, see the worst in people, and value our work based on likes, followers, and features.
We do get some work from our social networks so it's definitely still a valuable tool for finding clients, gaining exposure, and maintaining client relationships BUT we're actively working on increasing automation in this area (i.e. a post scheduler).  While it's worth using these tools to share content, mindlessly consuming content is simply toxic.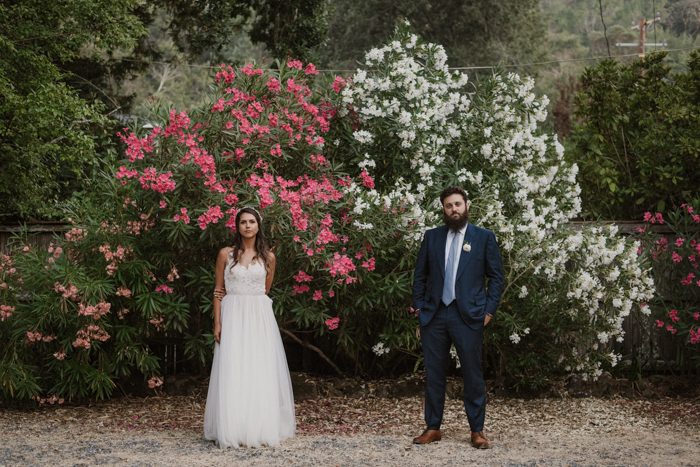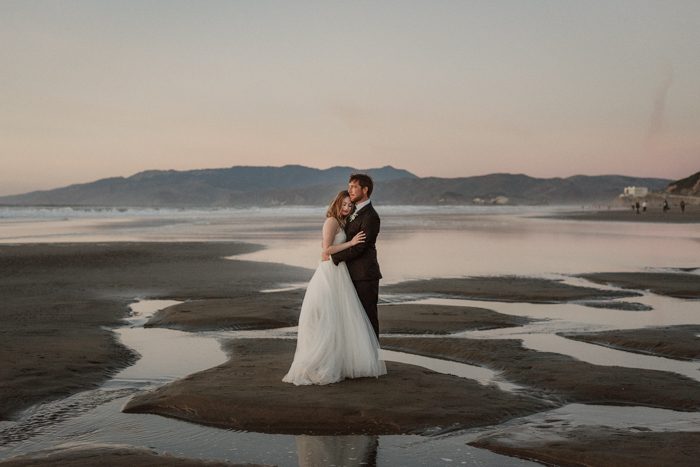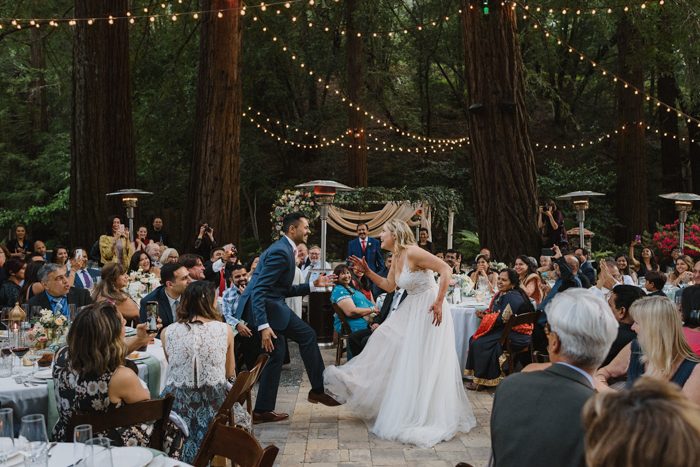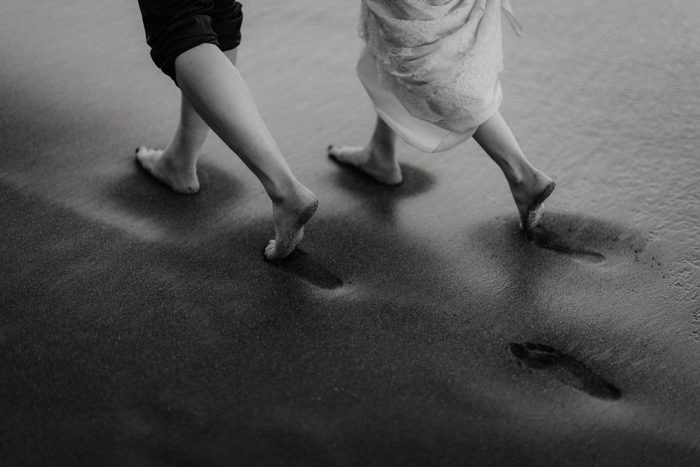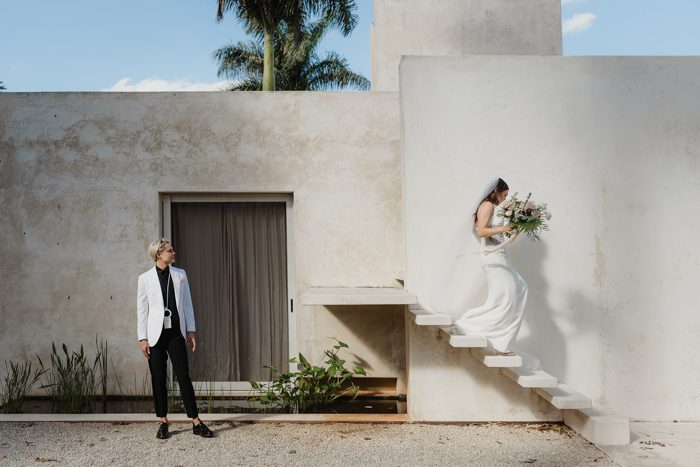 List all of the gear that you bring to your weddings:
Laurent:
Nikon D750 x2
28mm f/1.8G AF-S Nikkor Lens
85mm f/1.8G IF AF-S Nikkor Lens
50mm f/1.8G AF-S Nikkor Lens
135mm f/2D AF DC Nikkor Lens
Nikon Speedlight sb-5000 x2
Hold Fast Money Maker
Ona Bowery Camera Bag
Chrome Industries Niko Camera Backpack
Helena:
Nikon D750 x2
24mm f/1.8G AF-S Nikkor Lens
35mm f/1.8G AF-S Nikkor Lens
50mm f/1.8G AF-S Nikkor Lens
85mm f/1.8G IF AF-S Nikkor Lens
Nikon Speedlight sb-910 x2
Hold Fast Money Maker
Ona Bowery Camera Bag
Ona The Big Sur Backpack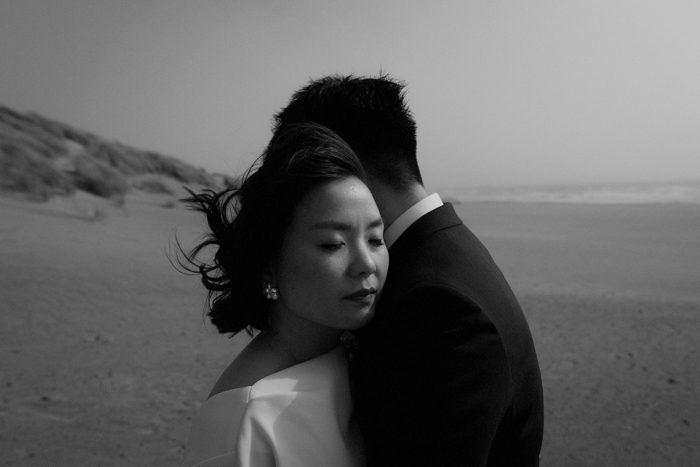 Do you have any advice for those who are just beginning to pursue a photography career?
Close down your aperture!!!  Just pretend the most it will open is 2.8 and keep shooting, you'll thank us later.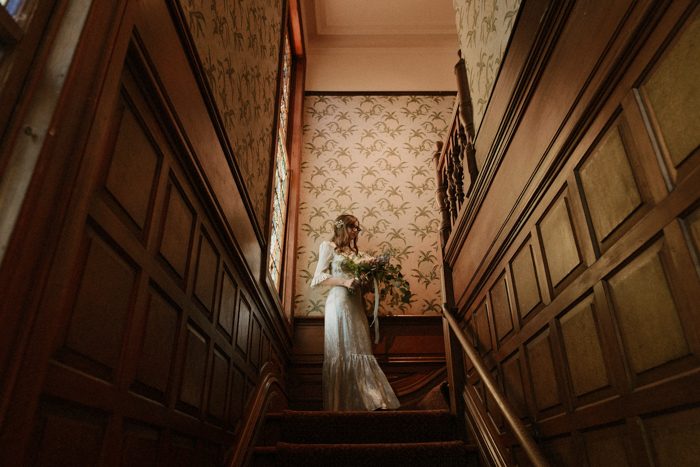 Describe your editing process?
We cull in Photo Mechanic, edit in Lightroom, and use Photoshop to batch process through Alien Skin Exposure for sharpening and grain.  We develop all our own presets ourselves and we released a collection of those presets a couple of years ago.  Helena is always tinkering and developing new presets for us to use, so there may be a new pack coming out sometime soon-ish.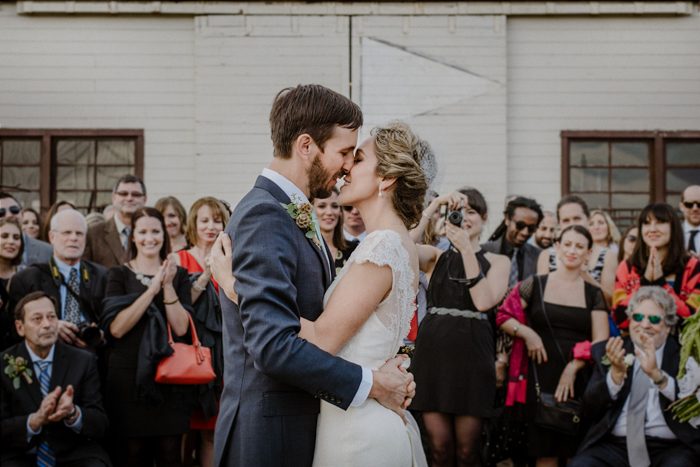 What gear would you recommend for a beginner photographer?
If you're just getting started I would stay away from the mirrorless options for now, in favor of a more traditional full-frame DSLR, as you'll get more bang for your buck.  We use Nikon and love it. You can easily find a new D750 for around $1300, and that's a great pro-quality camera body that is only cheaper because it's no longer the newest of the new. 
When you commit to a body you are really committing to the lenses that go with it. We are big fans of the huge selection Nikon offers, especially the Nikkor 1.8 G series lenses. They are of high quality, fast, lightweight, weather-sealed, and have incredible optics for a very affordable price. You can pick up a 35 1.8G and a 50 1.8G for around $750 total, and that's a great place to start. Once you've played around with those, you should get a telephoto.  We like primes, so we would suggest the 85 1.8G as a good place to start. If you filled your bag with this gear, you would be using the same exact stuff we depend on for every wedding.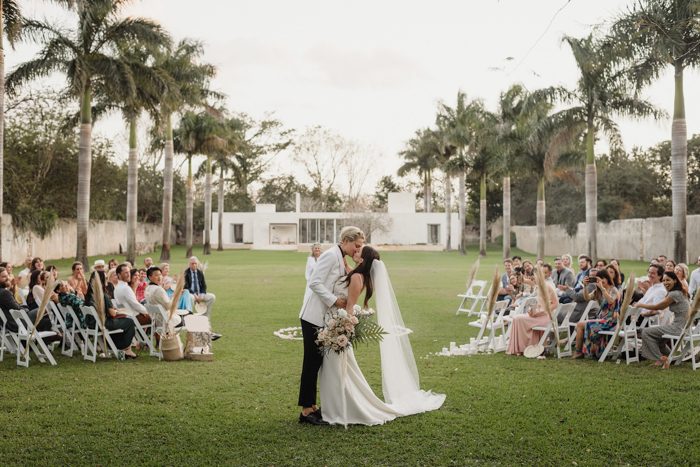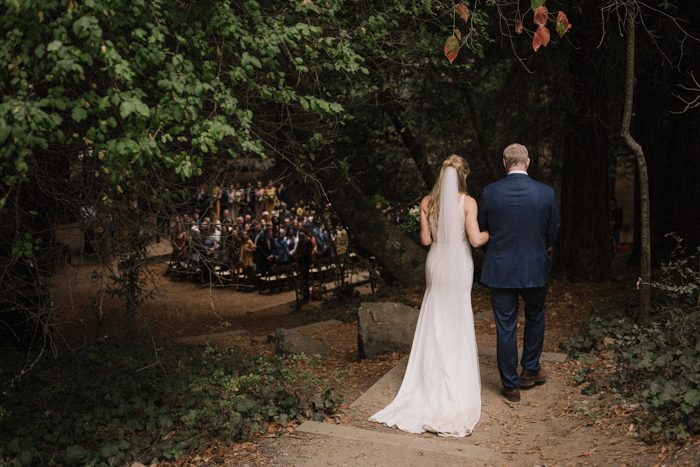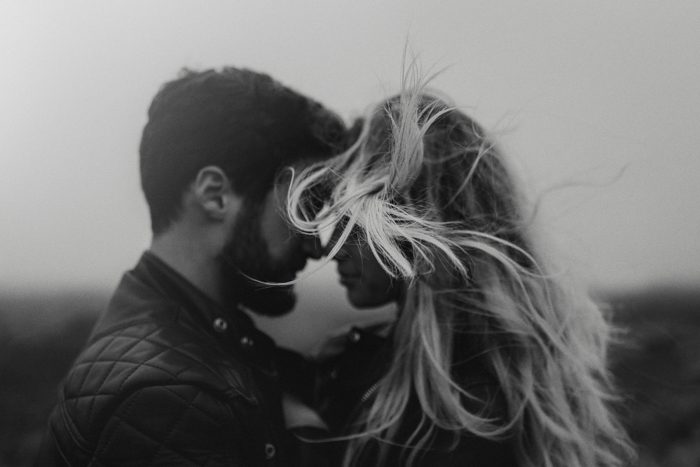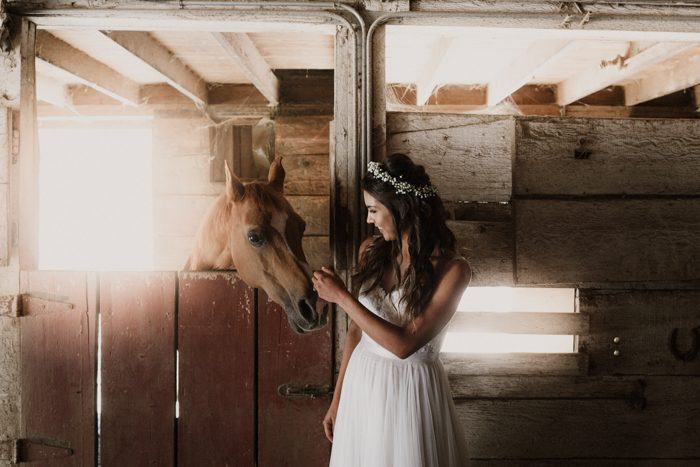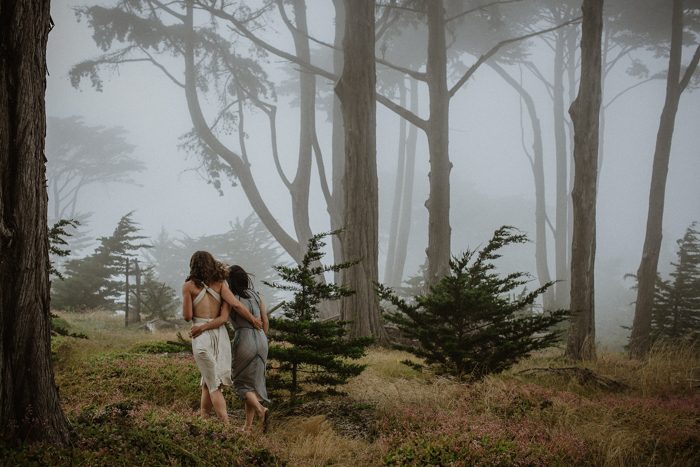 What's playing in the background while you edit?
Helena: Podcasts. Currently: Where Should We Begin by Esther Perel. 
Laurent: Netflix. Currently: The most recent superhero movie on repeat.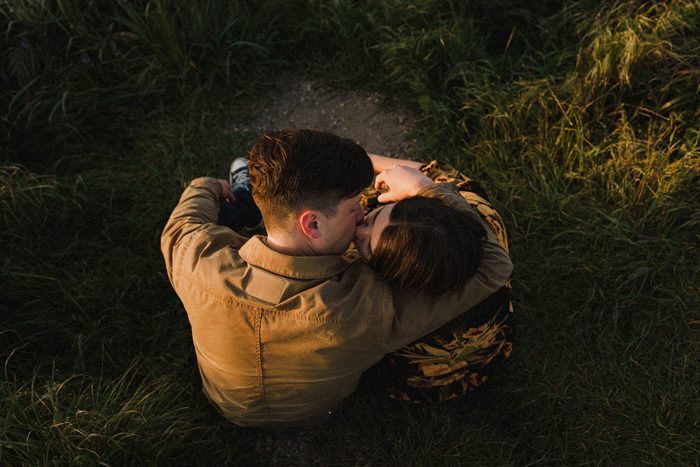 What's your biggest pet peeve in the wedding industry?
Celebrity culture i.e. when photographers don't put their clients first.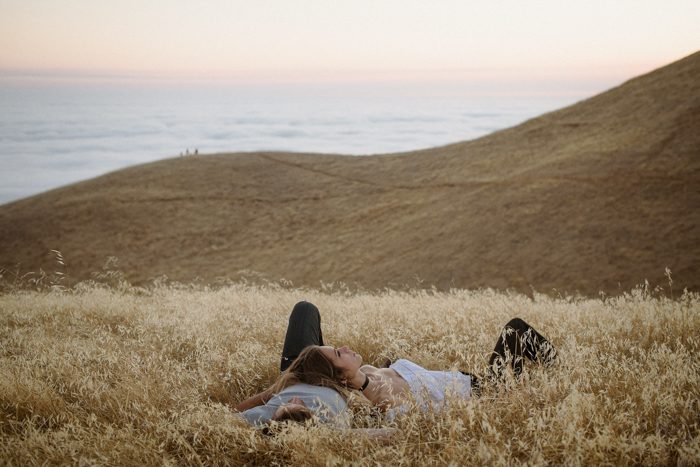 Best advice you've ever received about being an artist, business person, or happy human?
"Change is not a commitment to that change" means that you can try anything you want, you can be anyone you want, you can charge anything you want, or shoot in any style you want, and you can always go back if you don't like it.  The very principle that trying things doesn't commit you to those changes is incredibly simple but also powerful and liberating. So push yourself out of your comfort zone, in life and business, you can always go back.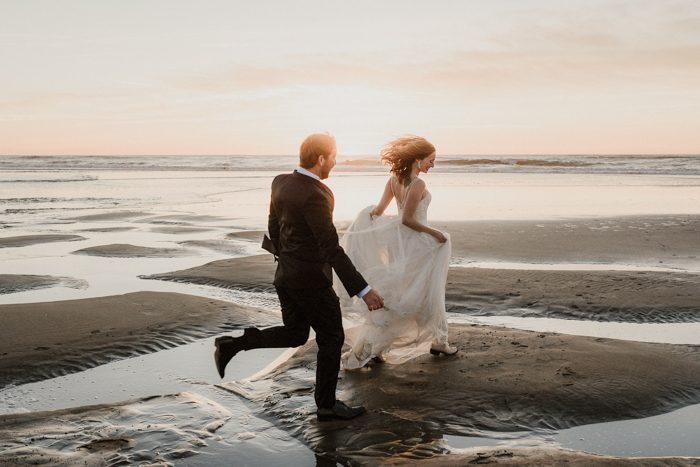 What's next for your business?
First and foremost, we're working on keeping our shit together in what will certainly be the hardest year yet. Shooting separately with the little ones at home means we will be hiring more second shooters and more babysitters than ever before. And, to make things even more complicated, despite NOT marketing ourselves as destination shooters, we are suddenly getting more opportunities to travel for weddings. It is exciting, because travel! But we are approaching it cautiously because building a strong local business that gets us home at night to sleep in our bed, and awake to eat breakfast with the kiddos has always been our long term goal.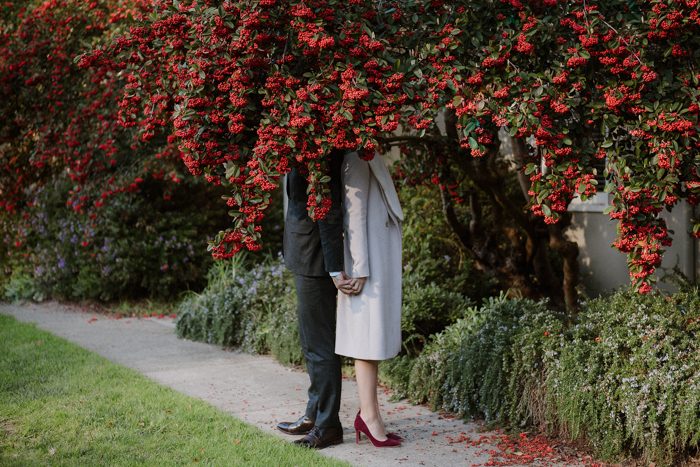 Is there anything you want readers to know about that you're working on or where they can learn more from you?
We do a number of online mentorships each year. Helena focuses on editing and Laurent on the business.  We really love working with people to try and crack the puzzle that is their business. We're very much adverse to one size fits all business advice, truly no two are alike, so it's a lot of fun sitting down with someone, learning all about their process, and figuring out a plan to make everything work better.
https://www.helenaandlaurent.com/online-mentorship-program/
Additionally, what amounts to the cheapest editing mentorship you can get, we sell our custom presets right on our website.  Buying the presets is a great way to dig into how Helena get's the rich colors and earthy tones that define our work, and for much less than a mentorship session.
https://www.helenaandlaurent.com/hl-photography-presets/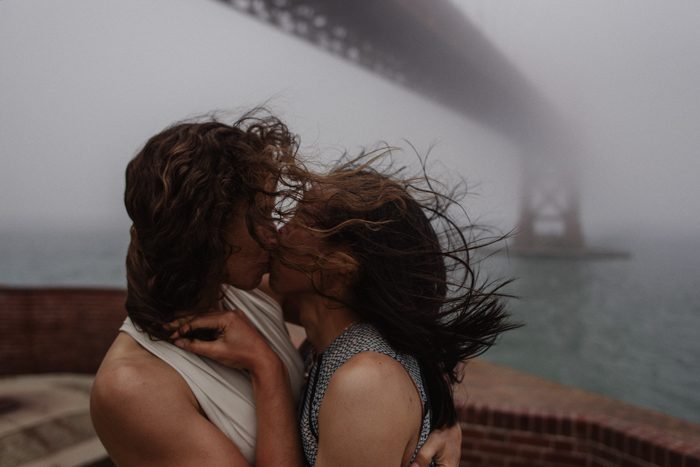 Where can people follow you and your work?
Website: www.helenaandlaurent.com
Facebook: www.facebook.com/helenaandlaurent
Instagram: @helenaandlaurent
Twitter: www.twitter.com/@HLPhotoDuo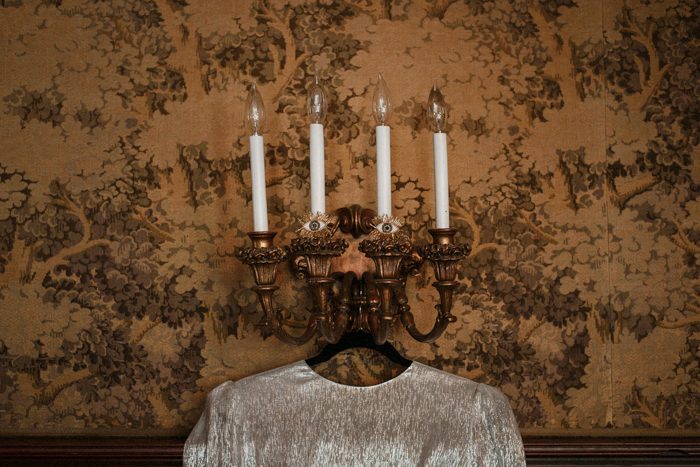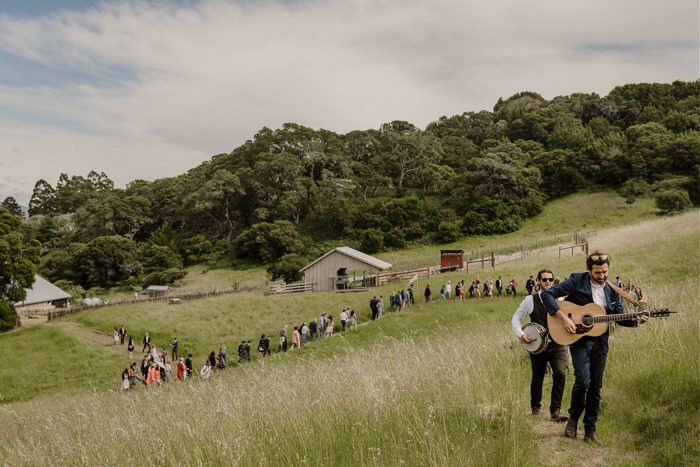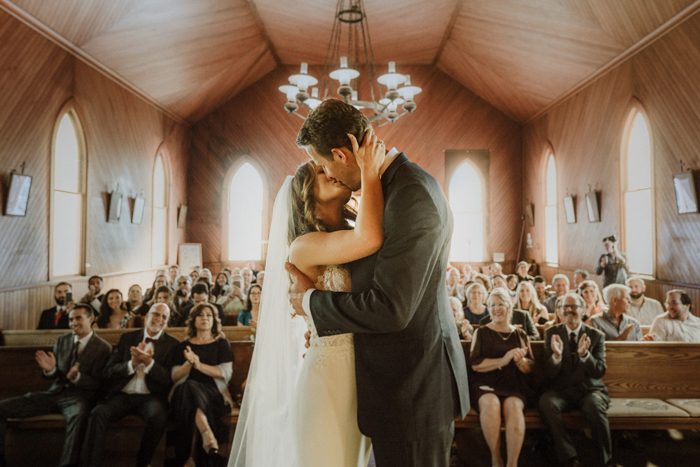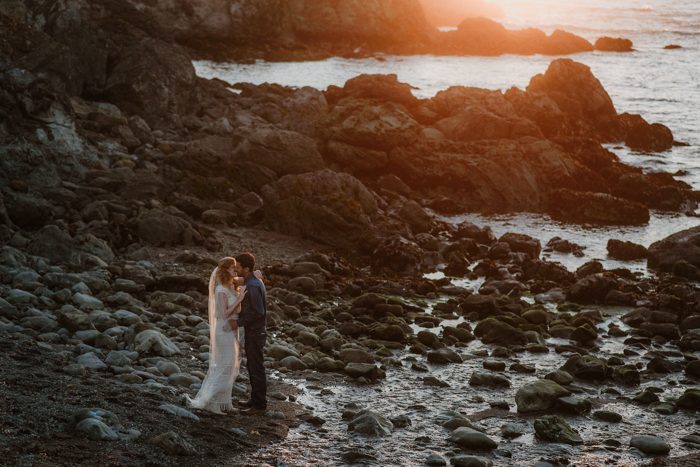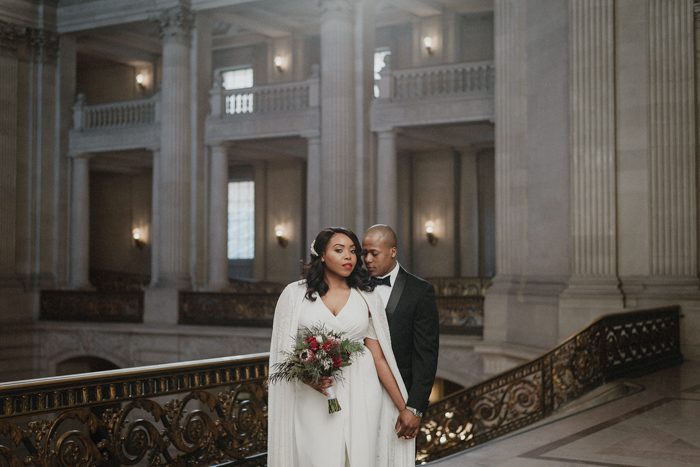 Is there a wedding photographer or videographer you're dying to know more about? Tell us below and we might just have them in an upcoming interview!