Welcome to Photobug Community's first Fresh Faces of the Industry blog post. This is the beginning of a new series where we highlight wedding photographers who are a little newer to the game and are absolutely killing it right now. The purpose of Fresh Faces is to give recognition to these photographers and pick their brain on how they started their biz and made it to what it is now. Maybe you've heard of these photographers and maybe you haven't, but one thing's for sure – we think everyone needs to know who these folks are!
Without further ado, meet Cassie Tackett of Northern Native Photography. This Detroit wedding photographer is a firecracker full of joy, vulnerability, and passion for serving her couples. While wedding photography may have fallen into her lap, it quickly became a part of who she is as a person. Cassie goes to lengths to give her clients the best experience from the very beginning of receiving their initial inquiry to long after their wedding is said and done. Keep on scrolling to learn more about this Parks and Rec loving, Bachelor commentating, honest Instastory telling gal!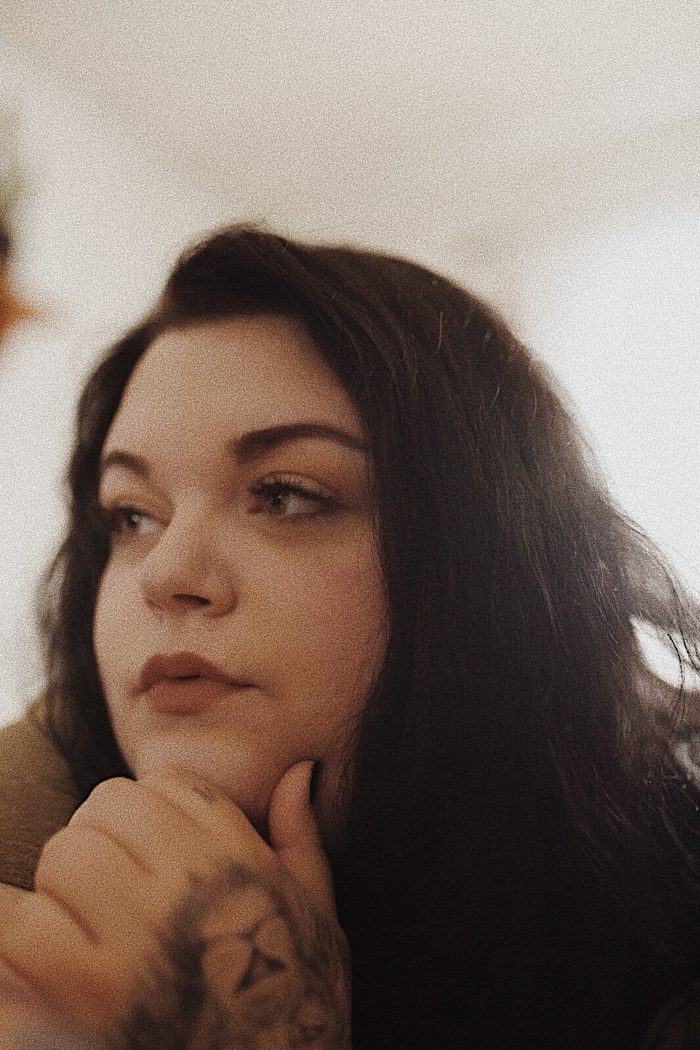 all photos by Northern Native Photography
Introduce yourself!
It's so hard to summarize yourself in a few words but as my Instagram bio so boldly claims: I am "The Leslie Knope of the Midwest." However, in all actuality, I am actually the Jean Ralphio Saperstein. I wish I was more like Leslie. Basically what I'm saying is.. I'm bursting with chaotic energy, I have a ton of ideas and they are NOT all winners …and will make up a song about you at some point. That will not make any sense to someone who isn't a Parks and Rec fan, but I am okay with that.
I am based out of the beautiful metro Detroit area in Michigan. I really mean that by the way, I just have to brag on my city before I do anything else. In the six years that I have been officially in business, our community has just been one of the most incredible aspects of this job. Detroit truly is 'rising from the ashes' as our motto says. It's a place for innovation and limitless creativity. I am so honored to be a creative working in and around this city. I encourage everyone to visit sometime or at the very least read up on us.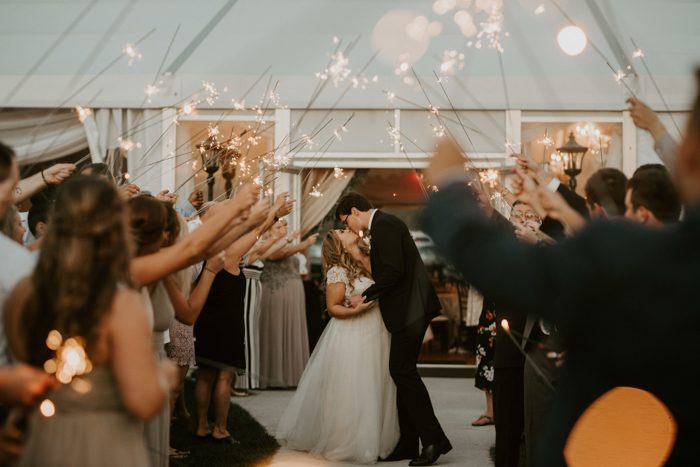 What got you interested in wedding photography?
So, the funny thing about wedding photography is… I had no interest in it. When I first started my dad said "You will probably have done five weddings by the end of this year at least." I laughed in his face and made claims about how I valued my weekends too much and it was way too difficult. Fast forward a few weeks from that conversation, a friend asked me to photograph her wedding and, as a favor, I did it for whatever she could afford since I had actually no experience what so ever. If it isn't obvious now, I loved it and have been doing weddings mainly ever since. Weddings are so fun and being there to document those once in a lifetime moments for people is so humbling and very rewarding. I think I'm addicted to it. I honestly can't imagine many other ways to spend my weekends now. There you go dad, you were right. That's the only time you will ever see it. Hope you're happy.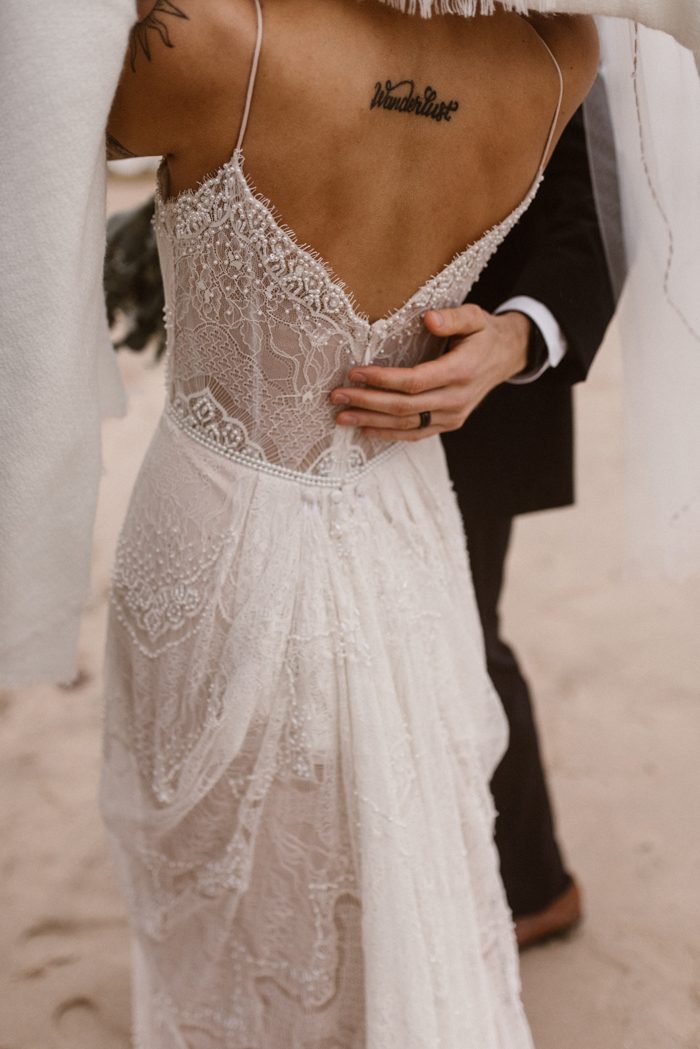 Are you full-time? What was the turning point to make the leap and "quit your day job?"
I am thankfully lucky enough to be full-time. Honestly, there wasn't really ever a point when I didn't want to quit my day job. I think I've always been searching for the one thing I could master and make a career out of. Working at a customs broker was never the dream I had laid out for myself but it was a great way to save money to purchase gear and other important investments when you're first building your business. I had been saving for months to go full time in early 2015 and, in a sweet twist of fate, was laid off from that job with severance so I got to go full time earlier than I anticipated. The leap to full time is scary but it's so worth it. I always love to say there is a great reward in risk.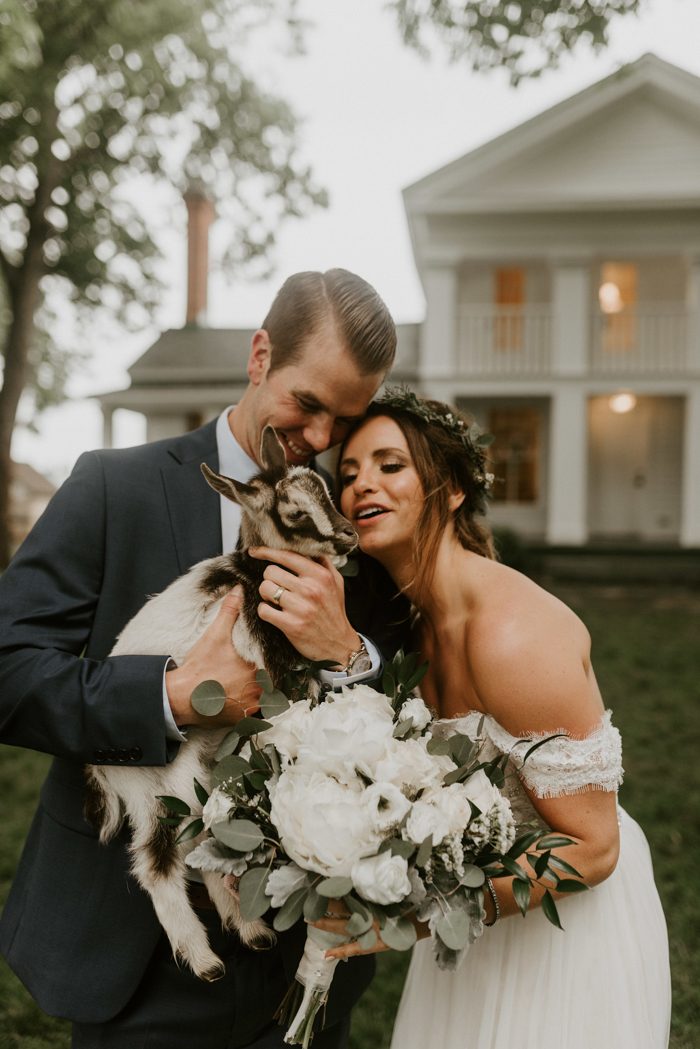 Are you working another job alongside wedding photography? How do you balance it?
Only 100. Just kidding but it feels like that sometimes. I do both photography and cinematography now so that's a bit of a challenge workflow wise but I love being able to go back and forth between projects. Also, a fellow wedding photographer/best friend of mine (Erin Hannum) and I launched a bridal shop (its called Ox & Opal – another Parks & Rec reference I am so sorry but also not at all sorry.) in March of this year. Balancing it is what I'd like to call controlled chaos in a way. Honestly, when it comes down to it I am able to balance it all is partly because of my passion for it. For me, that is my number one factor when approaching any project at this point. That applies to not only the type of work I take on but the people I choose to work for. The other key to my balancing act is an incredible community. I cannot stress enough how beneficial that has been for me.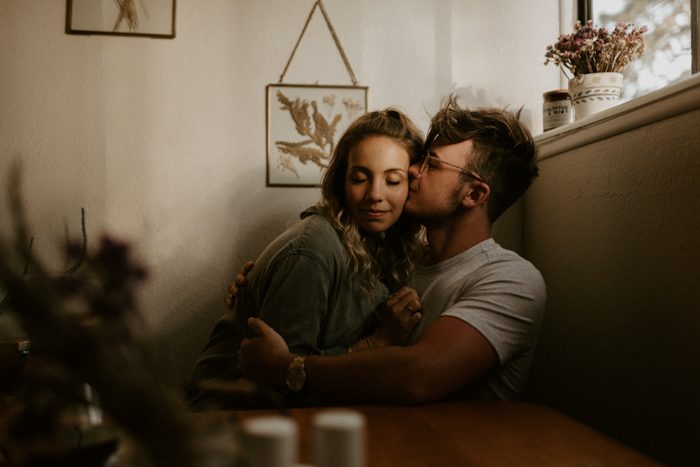 Is there any specific figure/person who has influenced your work?
I can think about a million different examples of cinema and fellow photographers I respect who have inspired me but I think my biggest influence has been my dad. Growing up he constantly documented our lives. He either photographed or recorded the big moments and the little ones too. He has a great gift of making people feel comfortable in that sort of vulnerability and I think I learned that from him.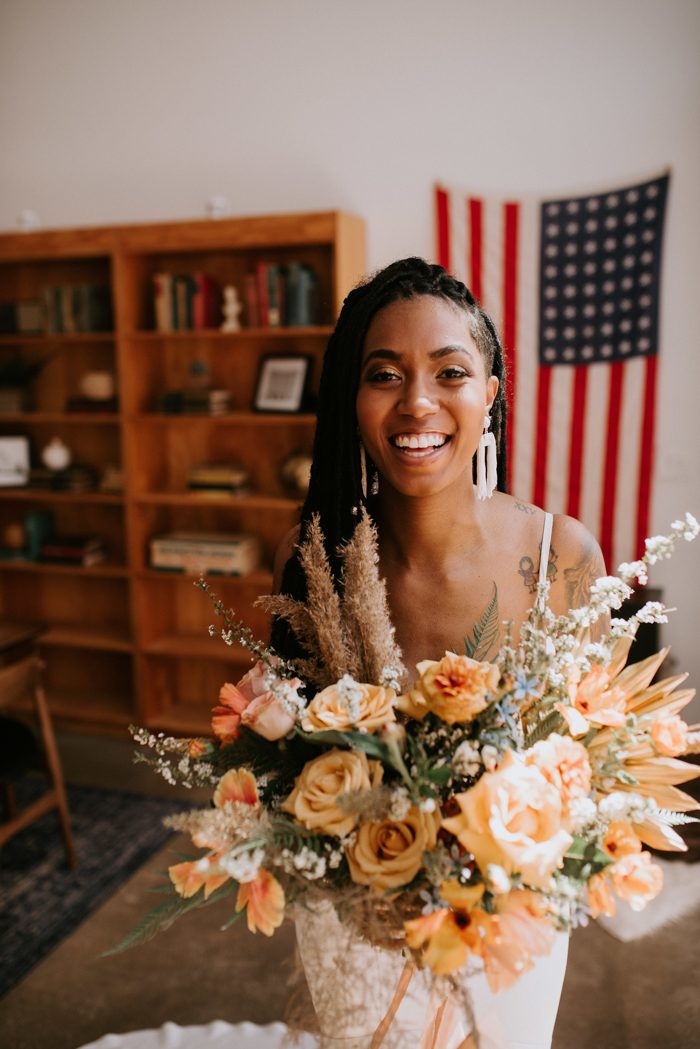 What's a goal that you're working towards?
Currently for Northern Native, I hope to be able to split my time 50/50 between photography and videography in 2020. I have such a love for them both and being able to split my time evenly would be a dream come true.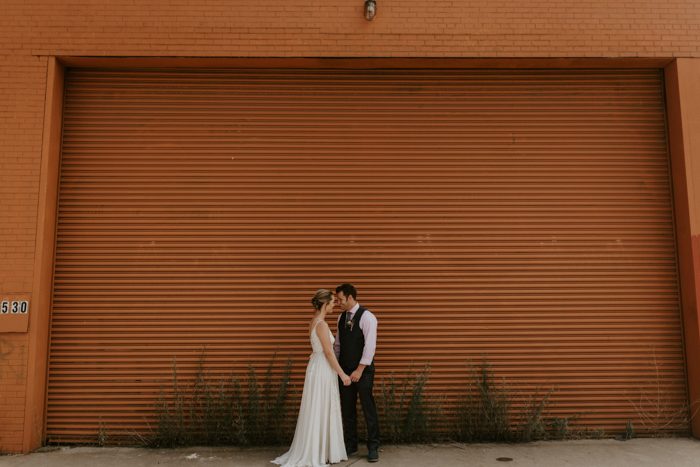 What are you doing to market your business to couples?
For marketing currently, I am obviously using social media and SEO. My main source of clientele comes from word of mouth and Instagram. I also am a member of a rad site called Junebug… not sure if you've ever heard of it. 😉 They are wonderful and it puts my work on display for ideal clients.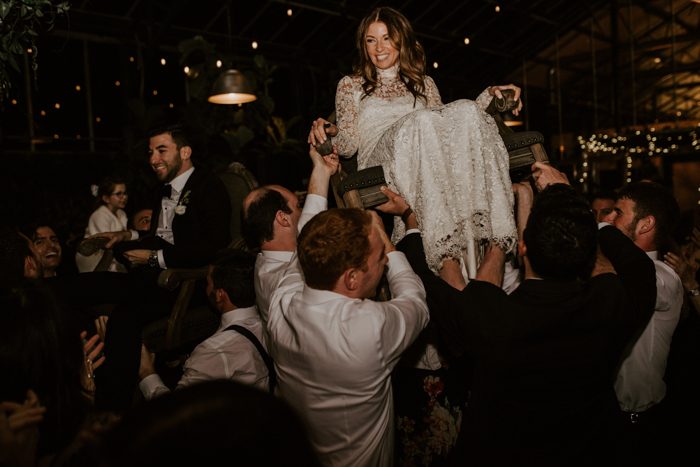 What do you think is something unique about your client experience?
I would say comfortability. The consistent response I get in reviews and in-person is that I bring a calming presence. I think that is because I make such an effort to get to know my couples beforehand and I do my very best to keep things relaxed and fun (as it should be). I am really stoked to be there for my couples and I think the fact that they know that makes for some incredible imagery.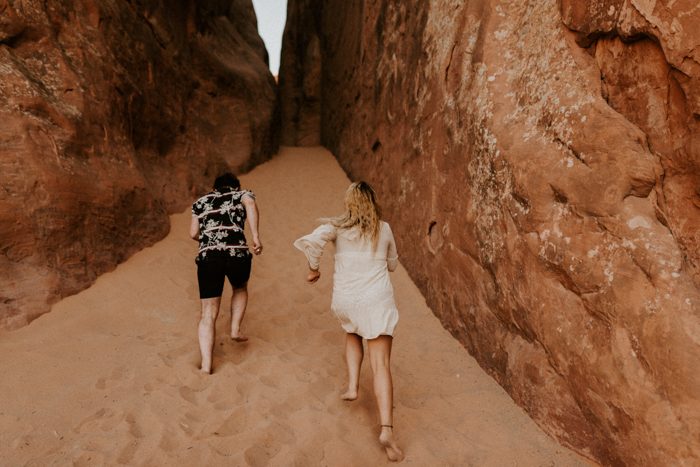 Walk us through how you connect with your couples prior to the wedding day?
From the beginning, I am very open about connection and communication. Written above my inquiry form I state that I will only agree to shoot your wedding if I feel like I am the best fit… because clients *deserve* that. I am very upfront in all my initial emails and try to either FaceTime or meet in person right away. I love getting to know one another so I can see what is important to them. Once they book me, I include a complimentary engagement session that is *actually free* because that time spent together is invaluable to me. I usually block out an entire evening for these sessions and suggest grabbing a bite or a drink if there's time. I also give my personal cell phone number and always tell my brides if they need someone to vent to who gets it but isn't a guest at the wedding, I am more than happy to listen. All of that may seem a little extreme but I cannot do the business side without the personal. I'm hired to tell the truth and I need to know what that is to tell it well.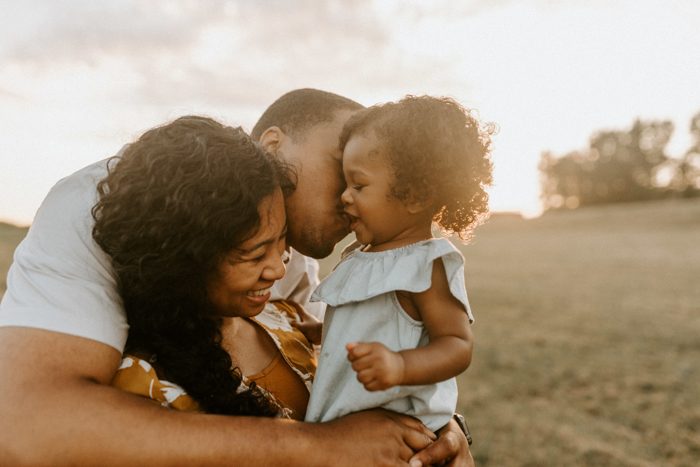 What are you doing with your branding to attract clients?
Honestly, putting my insanity on display. Everything about my branding is reflective of my personality. On instagram, I try to share the good, bad, and the in-between. I think for me it has been key to attract the kind of people I want to work with. When someone hires a photographer or videographer for their wedding it is a super vulnerable thing. "Here is my hard-earned money stranger, please document one of the most important days of my life." To me that thought is terrifying. While it may seem silly or "unprofessional" for me to cry to my cell phone or broadcast my thoughts on the newest episode of the Bachelor, those things are ways that I show my vulnerability. That way someone can laugh, cry, and be my friend before they even need a photographer. So when that time comes they think.. "she seems like someone I can trust or at the very least laugh at and look cooler by comparison." Putting your true self out there is relatable to certain people and those certain people are who you need in front of your camera.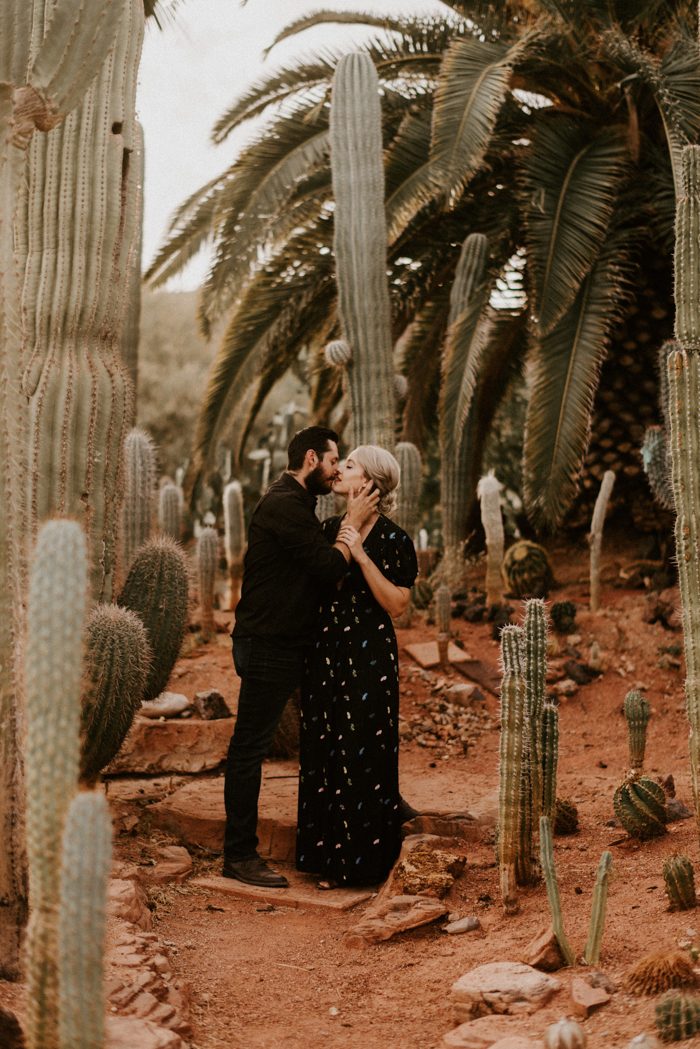 How has social media affected your business?
Should I be so bold as to say it's essentially the reason I have one? I started off on Facebook just simply stating "I'm a photographer now." It was the perfect way to get my work in front of ideal clients which at the time were all the people in my friend list. Once I moved onto Instagram I really started to see a shift. I've made so many connections and friendships on Instagram and it's where I get a good 50% of my clients from. Say what you will about the algorithm, Instagram is still the best, mostly FREE way to market to your ideal clients.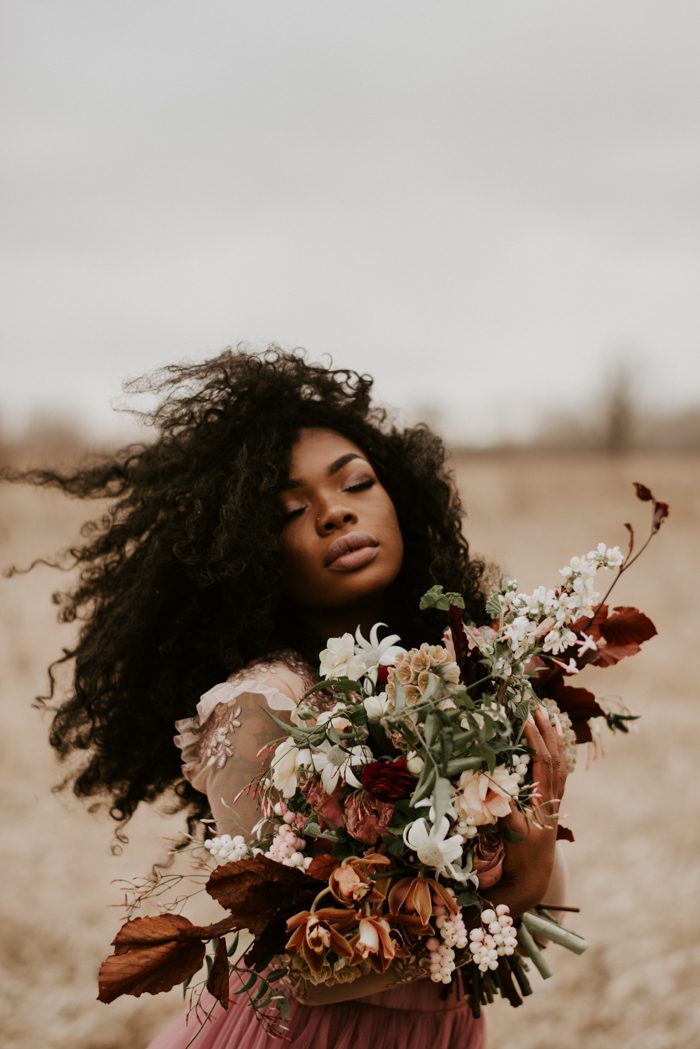 What do you think has had the biggest impact on growing your business?
Other than improving in skill, I believe that "word of mouth" has been incredibly influential. The way that you treat people and the care that you give them is so important. I want to make sure that every client knows that I have their back and that I know how lucky I am to be there. When you give people a memorable experience and make their life easier and their memories live on… that will spread. They will tell anyone whoever needs photos for the rest of their life that you are the go-to person. It has been true for me and I love when weddings turn into "family reunions" with all my past couples.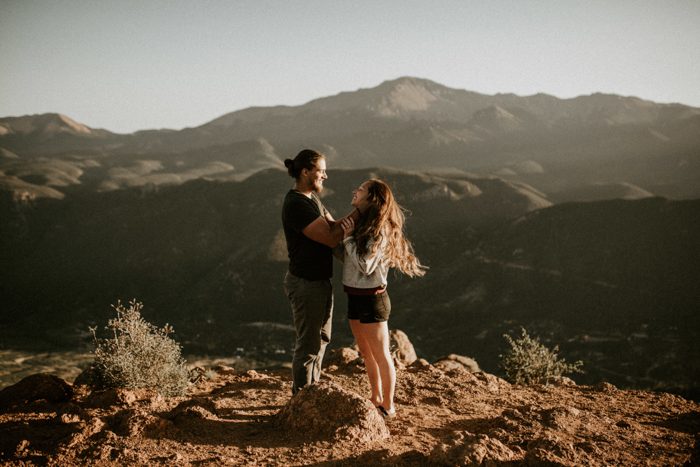 What's in your camera bag? List all of the gear and must-haves for a wedding day:
I am a proud Nikon gal. Nikon is a boss in low light and I think the color profile is out of this world.  I shoot dual on two D750's and with my perfect trifecta of primes: The Sigma Art 35mm & 85mm and my precious baby Nikon 58mm. I also carry around a few fractal prisms for when I'm feeling funky. Obviously, I have an offensive amount of SanDisk Extreme PRO memory cards and a nifty weather-sealed carrier for them.
Also, I am going to be totally transparent here, I am a huge fan of using an external flash on camera and just bouncing it. I've tried stands and all that and it's just not my style. The best thing about owning your own business is you can do whatever the flip you want! For the record, they are not fancy flashes either. They are called AmazonBasics and run for about $30. I buy them every other season, they work better than any flash I've ever tried and I save so much money. For video, I currently shoot on a Lumix GH5. I carry all that around in a gorgeous ONA messenger bag.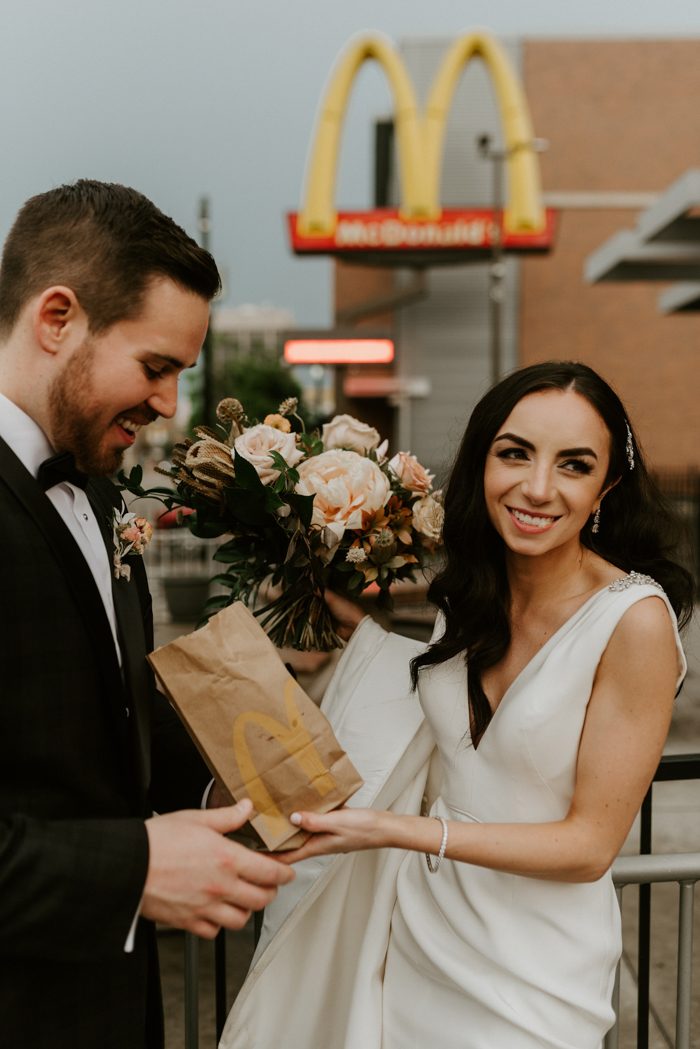 How have you continued your photography/videography education?
I've attended a local workshop or two to stay inspired and connected but mostly I self-educate. I am always binging YouTube videos about different techniques, editing tricks, and I refer back to my manual a ton to get as much out of my gear as possible. Along with those things, I continuously try to be inspired by cinema, music, the written word… anything that gets what I call an "idea trigger" going on in my brain.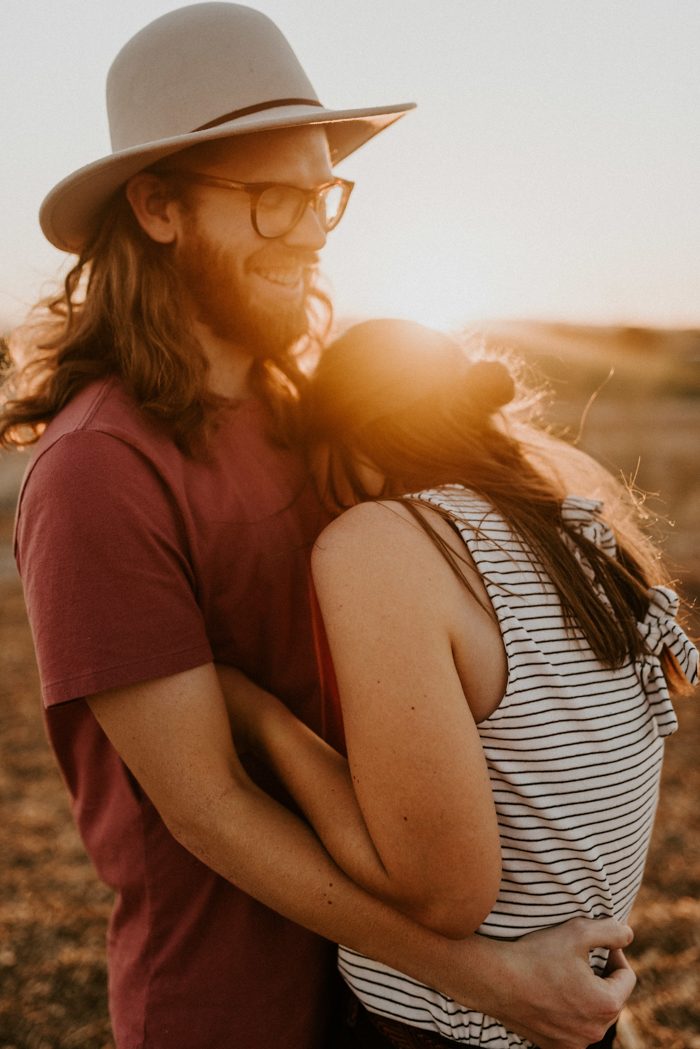 Do you have any bucket list locations that you hope to shoot at one day?
There are obviously places that I would LOVE to go… a few off the top of my head are Italy, Greece, Ireland, and Morocco. But the longer I do this job, the more I realize that the location is practically the least important thing. I tell my couples they could get married behind a McDonald's and it wouldn't matter. If you're promising forever with the person you love in front of the people you love, then the rest is trivial. However, backyard weddings are actually my favorite, so more backyard weddings across the entire world would be incredible.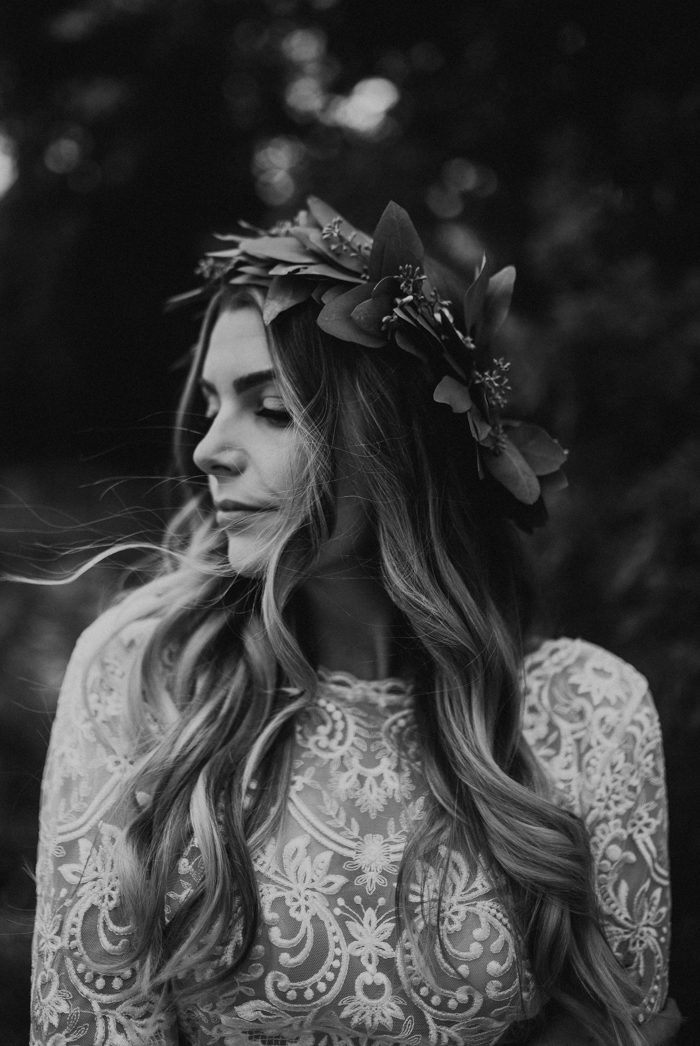 What is your favorite image that you've taken?
Okay, so as someone who adores all of her clients and gets emotionally attached to images of them, this was complete torture.
I decided to go with a photo from a series of images I created last summer for a piece I called "Worst Critic." I wrote a post about my struggle with being happy with my work because I see myself reflected back in it. I spent a ton of time thinking about it and it came out exactly how I envisioned it. My friend Audrey modeled for me and just absolutely nailed my vision for it. It was a deeply personal piece. The image I chose from the series (below) is about perspective. I created the image with the thought that while I may feel unsure and aimless the reality is that I am actually curious and creative. Being confident in your work is never a for sure thing but it is something that gets much easier over time. The journey getting there is all about personal growth as well as growth in skill.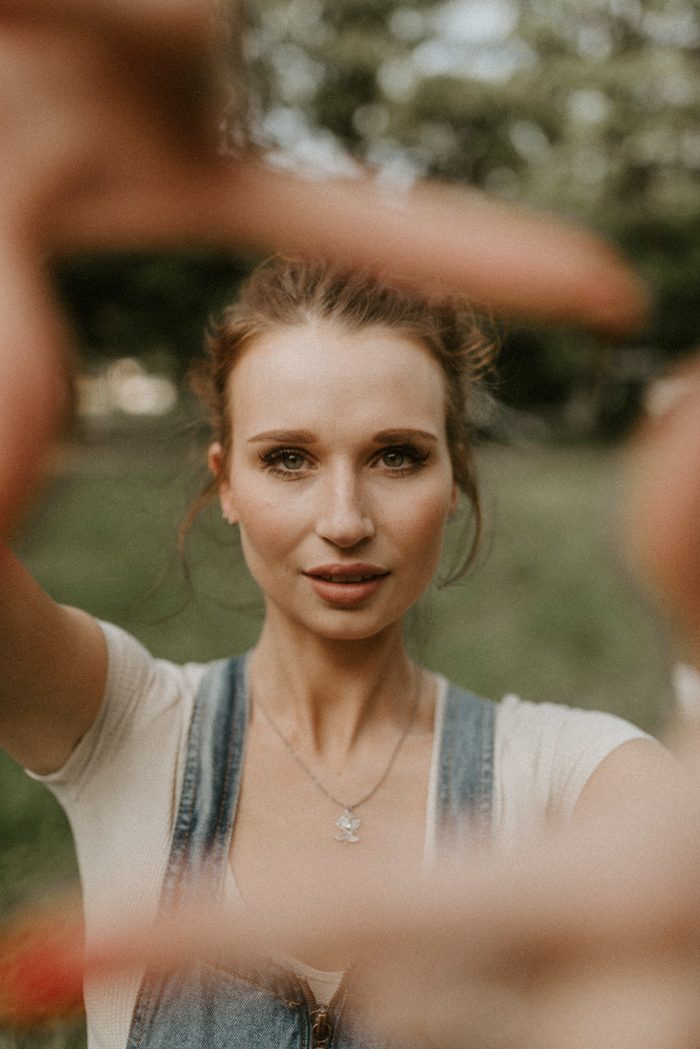 Best advice you've ever received about being an artist, business person, or happy human?
I'm glad we've waited until the end of the interview to expose how incredibly basic this advice is about to be. None the less, it is very true and has helped me. My first favorite piece of advice and or quote is: "a candle loses nothing by lighting another candle." HEAR ME OUT OKAY?! I relate this to comparison in the industry all the time. I think people are afraid to lose their individuality or the thing that makes them stand out if they educate or get too involved in their community. Currently, I don't think this is as big of a problem as it used to be. I have to say more often then not I see new mentorship courses, workshops, and other educational materials pop up than ever before. However, it still resonates with me in general for life. You won't lose your spark by gassing someone else up buddy.
The second is advice someone gave to me right after I went full time and had a mental breakdown. She asked me what my worst-case scenario was. I told her "That I fail and have to get another full-time job." She then asked me, "What would you do if that happened?" I replied, "Work hard, figure out what went wrong, and I suppose try again…" To which she then explained to me I had just solved my worst-case scenario. That little chat changed my entire perspective on taking risks. Once you embrace the reality of your worst fear, you give yourself the opportunity to walk through it.. and then it's not so scary anymore.
Other than that, my very last and best piece of advice is to be kind to yourself.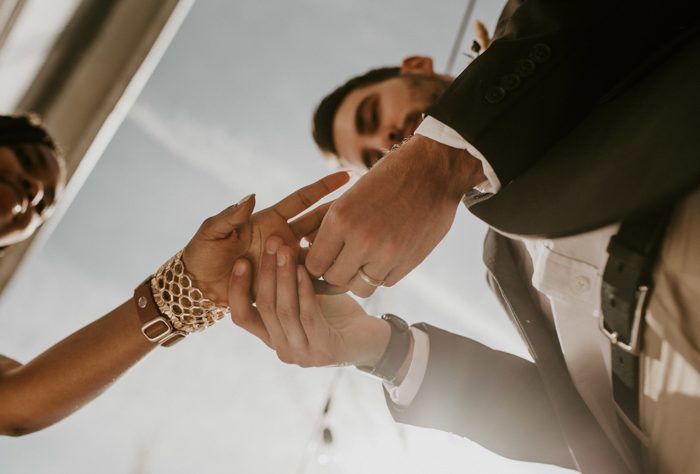 Where can people follow you and your work?
WEBSITE: www.northernnativemi.com
INSTAGRAM: www.instagram.com/northernnativemi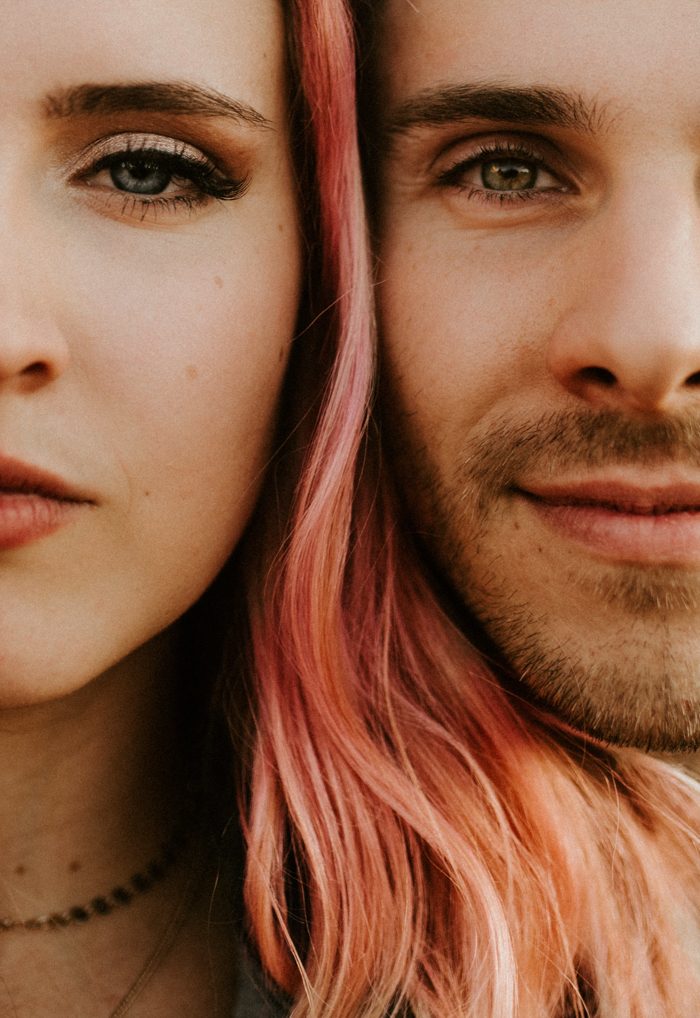 Is there someone you think the wedding photography industry needs to know about? Nominate them in the comments below!
Also, be sure to check out our other photographer interviews on the blog now!