It's common to hear the advice of following your gut or taking a leap of faith, but we all know it's easier said than done. When it comes down to wedding photographer duo The Ferros, these two practiced what's been preached in the industry and made big moves based on a gut feeling. Lots of hard work and two years later, learn how Nico and Vinx have been able to go from working a day job to being full time in their wedding photography career!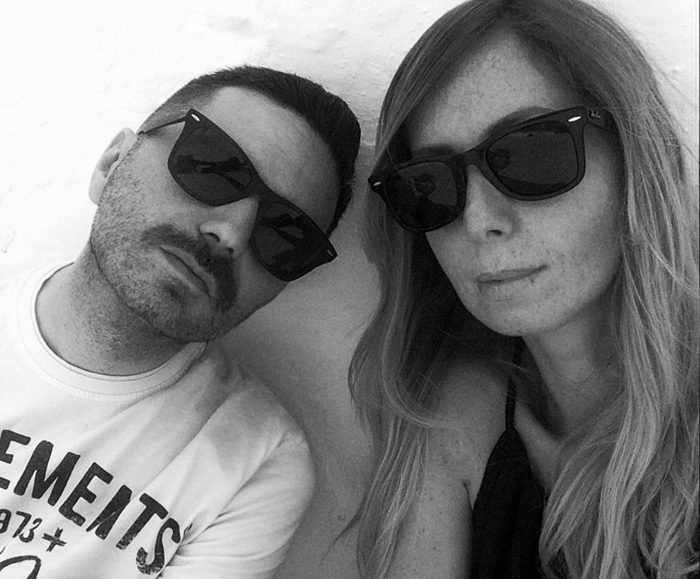 all photos by The Ferros
Introduce yourself! – where are you based, how long have you been shooting, how old is your business, etc.
Hello! We are Nico and Vinx, a couple in life and work as destination wedding photographers. We are based both in Italy (where we are from) and Scotland, but we also travel all around the world to capture love tales! Our passion for photography started long before we met each other: Vinx was about seven years old when his uncle bought him a Super 8, while me, Nico, as a teen, began her passion for street photography by shooting my family trips. 
Both coming from the world of advertising, we have been working as a creative team for several years. (That is also how we met!) At some point in our career, we just felt the need for new challenges. We had to pursue what we have always loved so dearly: photography. It has been 2 years now since we became full-time wedding photographers.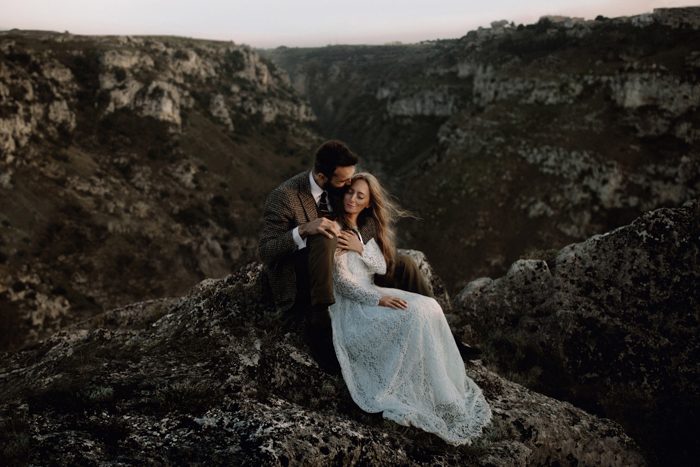 What got you interested in wedding photography?
It allows us to create something unique every single time through our vision. Telling real stories is always a boost of adrenaline to us. We cannot wait to know more about the couple, to start envisioning how their story will unfold… We see ourselves not as simple witnesses or observers, but we try to give our personal interpretation of what is going on, inspired by all the incredible human beings we meet.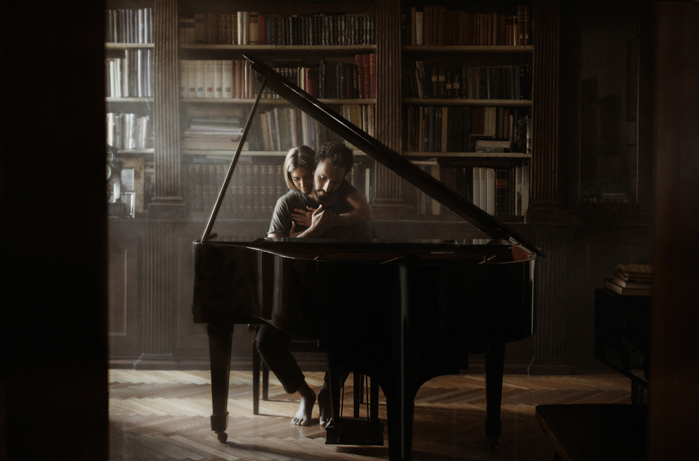 Are you full-time? What was the turning point to make the leap and "quit your day job?"
We are both currently full-time wedding photographers. It was surely a crazy moment when we decided to make that jump… it was more of an instinctive thing than a rational one, really. Before making the big move we were trapped in a double life, with our mind we were already flying towards those new boundaries while with our bodies we were still stuck in a sort of limbo.
So it all happened on an (apparently ordinary) day. It was one of those very hot summer mornings in Milan. We jumped on the bike to go to the office and stopped by our coffee bar for the usual espresso. When we arrived at work I was about to take a seat at my desk when I saw Vinx, going with no particular reason, straight to our boss' room! I understood that he thought this should have been the right day… so I followed him with no hesitation. We still don't know if it has been an act of courage or complete craziness. The only thing we are sure about we would do it over and over again!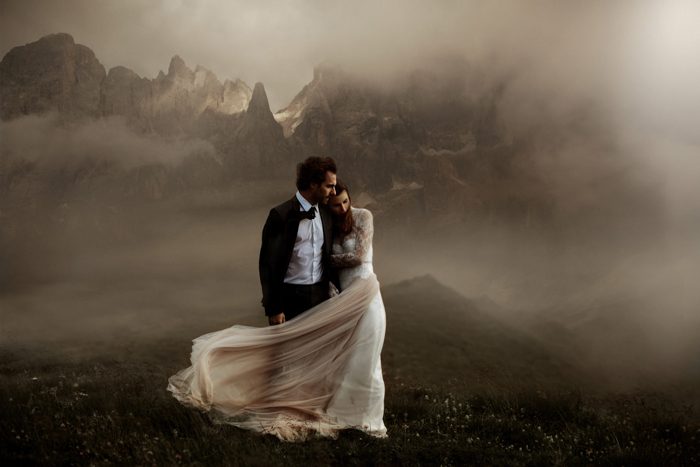 Is there any specific figure/person who has influenced your work?
What we do and how we see things must certainly be the result of all the people, events and stuff we've experienced throughout our life as a whole. But if we give a deeper thought to what has influenced our photography the answer is not in a specific person or figure, but something different, which is called cinema. 
Every genre and movie had somehow shaped and educated our imaginary. There are some films we love, as well as some directors' techniques and approach (Wong Kar-wai, Paweł Pawlikowski, Christopher Nolan, just to name a few!) with this incredible power to recall certain atmospheres and times of life… there's a lot of inspiration in our images that come from their worlds.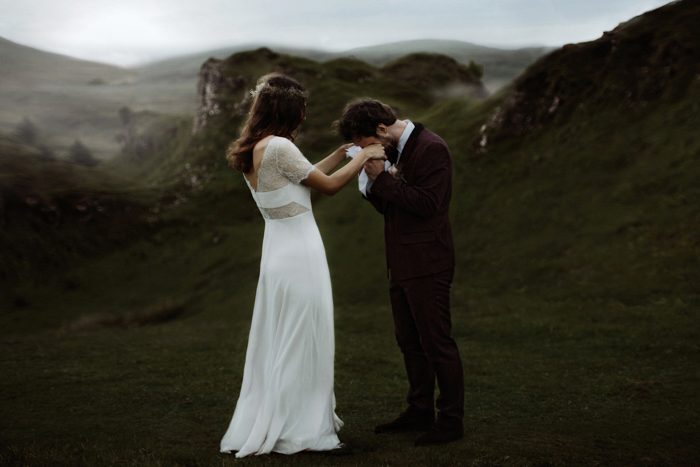 What are you doing to market your business to couples?
Creating unique content that is always true to who we are as photographers is at the core of our beliefs. When you put all of yourself in what you do and aim high, it will pay off. This will go beyond any marketing strategy that you can think of! 
Taking care of SEO is also a plus we think is worth spending a bit of time on, so like-minded people will be more easily directed to you. Last but not least, having a consistent, clear, user-friendly website is a must. Potential customers have to have a pleasant experience and, above all, shouldn't get lost before (hopefully) finding what they're looking for.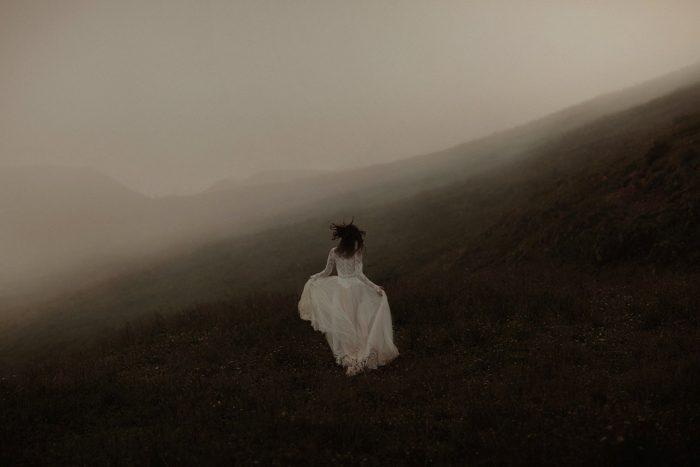 What do you think is something unique about your client experience?
Having a real connection with people is what we invest in more – it really gives a deeper reason for what we do. It's all about the relationship you are able to build and that is something we never take for granted. When during a shoot our couple is "one" thing with us… that's the sign that matters the most.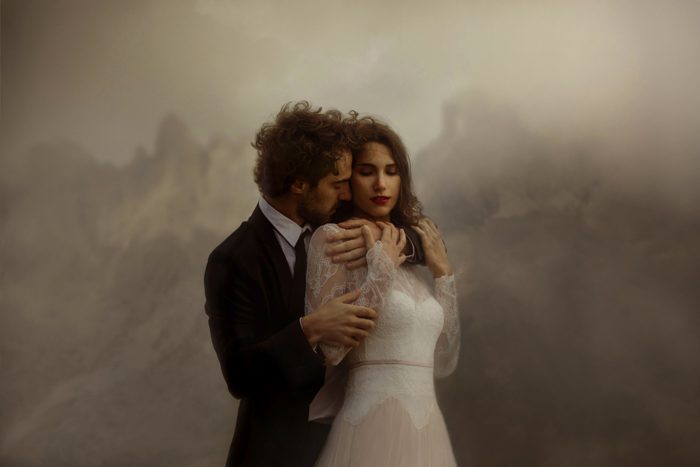 Walk us through how you connect with your couples prior to the wedding day?
We always ask both partners to have a video call with us before their wedding so we can have a mutual feeling about each other. We make sure they feel at ease, like having an aperitivo with some friends you've just met! 
We really talk about anything, showing them first which kind of human being we are and how passionate we are about what we will create with them. This highlights the difference between making art and merely providing a service.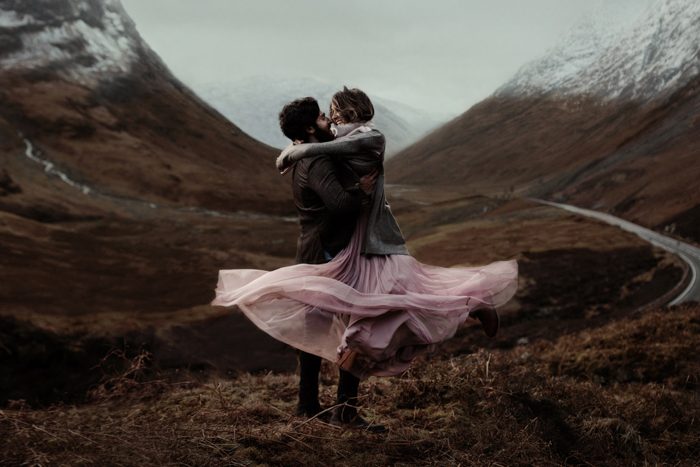 What are you doing with your branding to attract clients?
We believe trends are a great source of inspiration but we try to stay curious and always go beyond the surface. This approach pushes us to constantly look for something different, taking the untravelled path. It's the most challenging and awaking way to do things, we believe. It teaches you not to be afraid to fail, because you'll have learned something anyway. 
We see people, and potential clients in general, as smart ones so if what we create resonate with them… the match is done! In other words, we believe that if instead of following trends you keep doing what you really believe in and love, it will consequently lead the right people to you.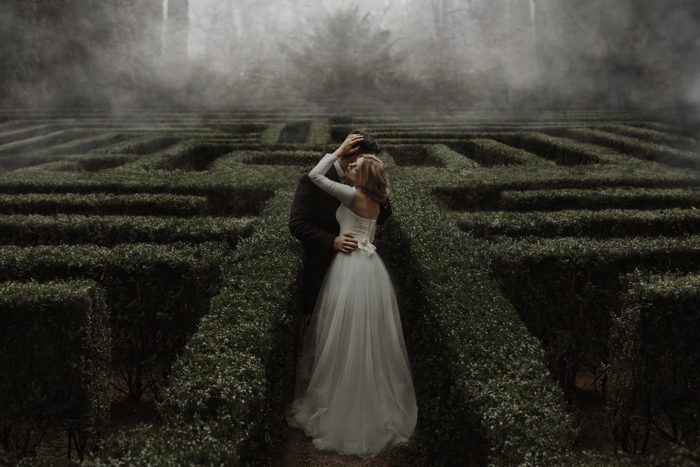 How has social media affected your business? 
We certainly use social media but we try to never over-use them. Our Instagram profile, in particular, is a reflection the way we truly are: each single post has meaning, a story, and something special to our heart. 
As a medium, it has great potential and power (it has brought us a cut of inquiries) but we've never been too influenced by its "rules." We conceive it more as a window open to the world rather than a cage to feel trapped in.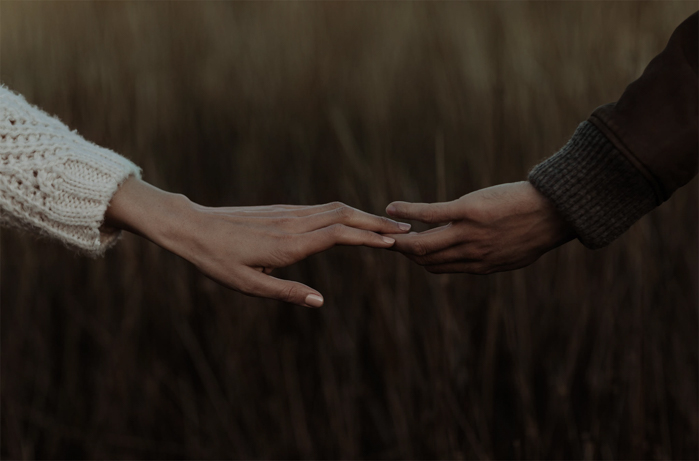 What do you think has had the biggest impact on growing your business?
Putting our couples at the center of everything, since the very first day of our journey, was the best we could do. Investing time with them before the shoot has been, and still is, the key. We have never compromised on this, taking a quicker way or neglecting the human side of our job. Good customer experience is everything and remains one of the most thoughtful ways to daily build a reliable reputation.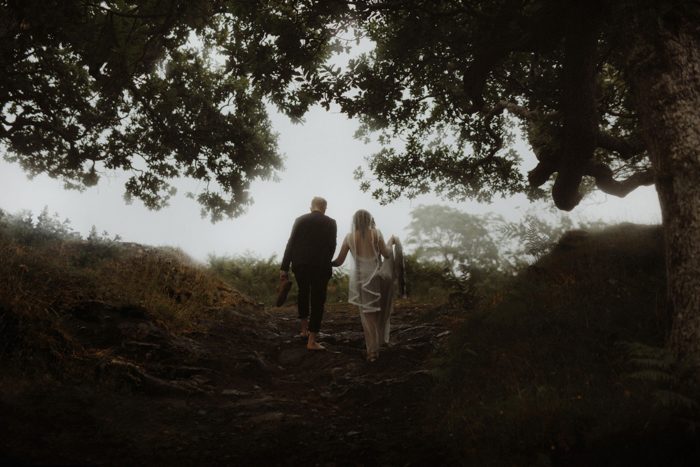 What's in your camera bag? List all of the gear and must-haves for a wedding day:
4 Canon 5D Mark IV
Canon 35mm f/1.4L II USM
Canon 50mm f/1.2L USM
2 Canon 85mm f/1.2L II USM
2 Canon Speedlite 600 EX II-RT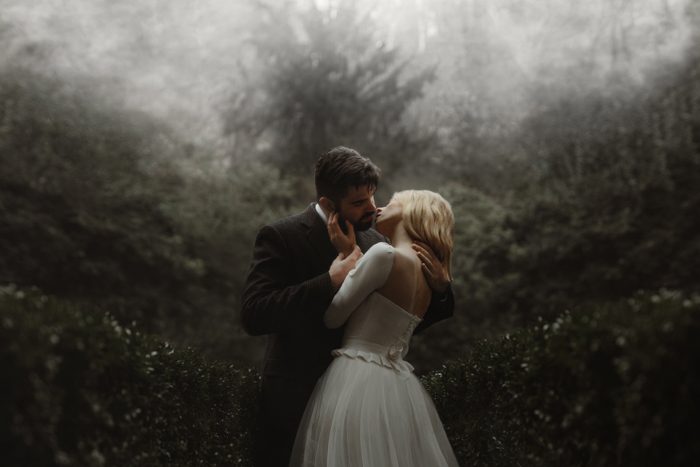 How have you continued your photography/videography education?
We watch a movie every single night. It doesn't really matter if it's a new or an old one. When we are away from home we can always rely on our cloud, which is literally full of everything! 
As well, we love keeping ourselves fed by VERY different sources of inspiration such as ballet shows, classic and contemporary art exhibitions, new artists performances, vintage fairs…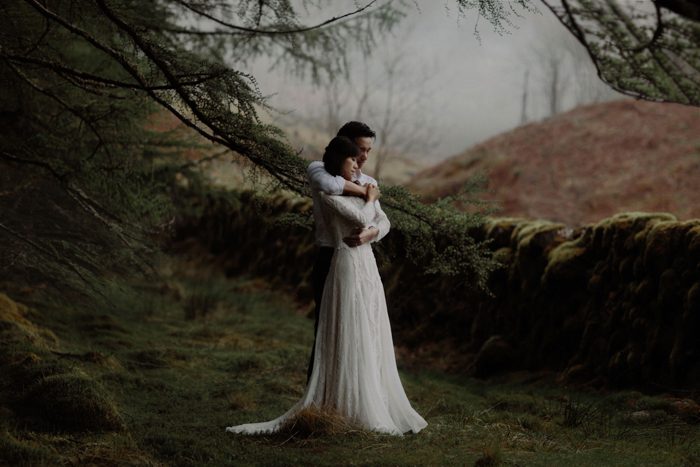 Do you have any bucket list locations that you hope to shoot at one day?
We've been in so many amazing places apart from the UK and Italy like Iceland, Arizona, Nevada, New Mexico, not to mention the beauties of Europe like Turkey, Sweden, France, Ireland, Portugal – that we already feel kind of lucky. 
Big cities as New York City and Hong Kong are still on our list – we would love to go from nature and forest to more urban jungles! Together with going to a dream place like the Namib desert.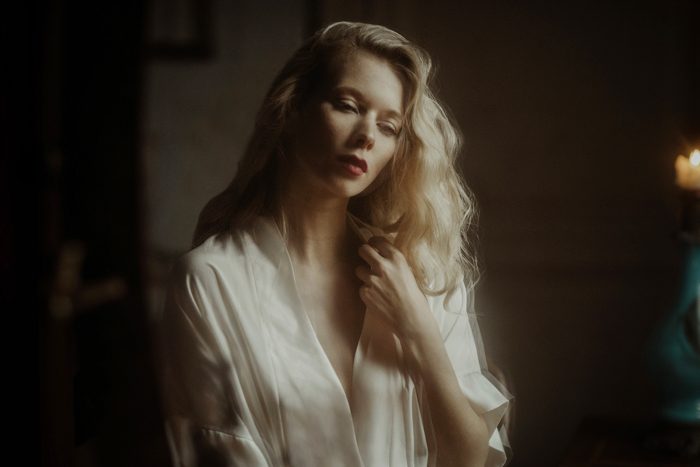 Best advice you've ever received about being an artist, business person, or happy human? 
For the three of these definitions we would have a common one: find your voice and stay honest to yourself. The more you will try to adjust yourself to the others (or to what is "cool") the less strong and self-conscious you'll be. A creative job should be born from an "urgency" to express yourself and your own feelings, if not, it's destined to fade.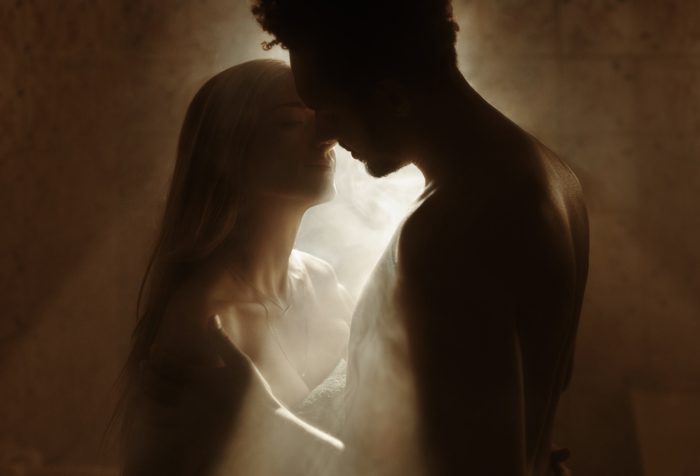 Where can people follow you and your work?
https://www.instagram.com/theferros/
https://www.facebook.com/theferrosphotographers/
https://www.pinterest.it/theferrosphoto/pins/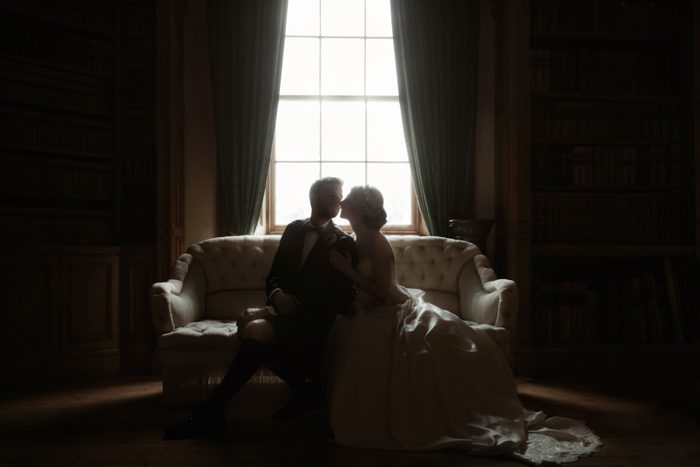 Is there someone you think the wedding photography industry needs to know about? Nominate them in the comments below!
Also, be sure to check out our other photographer interviews on the blog now!