Let's face it, if you're not consistently using Instagram for your business, then you're missing out! There are so many ways that Instagram can benefit you as a wedding photographer, which is why we're so passionate about our monthly Instagrammers to Follow round-ups. Whether you're looking for inspiration, connection, or a new way to market your business, Instagram is without a doubt one of the best social platforms to help you reach all of your goals. So, sit back, grab a coffee, and listen to what this month's Instagrammers to Follow have to say about the platform and how they use it to market their work.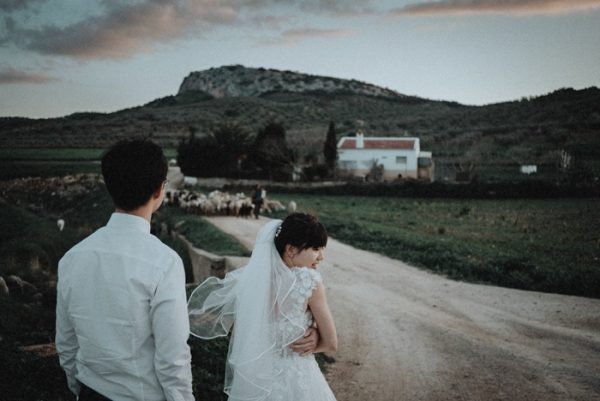 I was quite late to the Instagram game. I created my Instagram back in 2013 but didn't do anything with it for more than three years. About six months ago, I decided to jump on the bandwagon and it has been one of my best business decisions. As of now, 20% of my 2017 bookings have come through Instagram and they are all the big ones — awesome weddings and amazing elopements that I would love to shoot all the time! Kenya, Iceland, Santorini, France…I rarely shoot local weddings, not because of the trend of destination weddings and glamorizing this lifestyle, but mostly because I'm out of the local bride's budget range. For that reason, I must say Instagram for me has been a super effective marketing channel.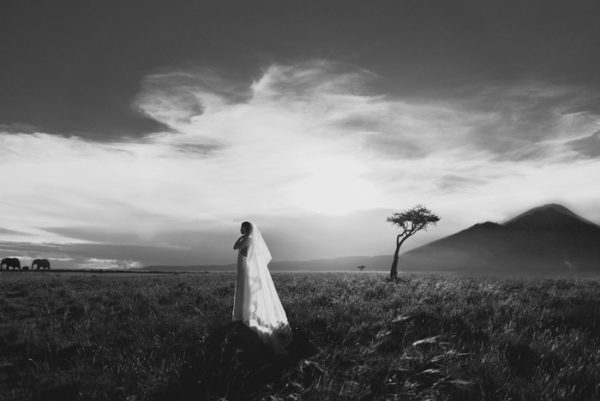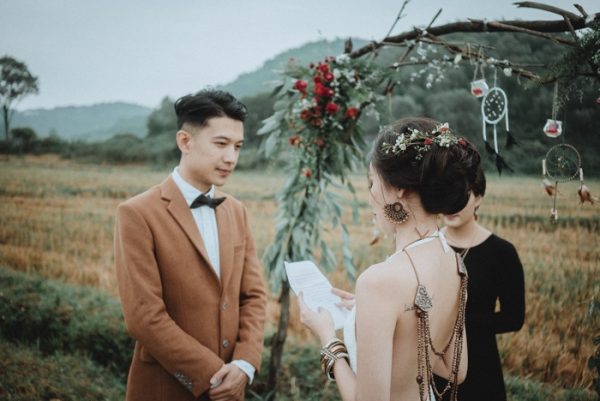 I'm not going to go into details about how to use hashtags or how and when should you post a photo on Instagram, since there are more than enough blog posts or articles on the internet covering these matters. However, here are some of my tips:
Instagram is just another marketing platform — a business tool. Nothing more, nothing less. You're not going to develop a feeling for it. You should neither love, become addicted to, nor hate social media. It should work for us and help to boost our business, not our ego. We should approach Instagram with facts, statistics, and strategies.
If your business is going well without Instagram, don't fix what ain't broke! No need to follow what everyone else is doing. I tend not to rely solely on any marketing channel so if Instagram goes silent one day, I'm going to be just fine.
Content is king, but engagement is queen.
The number of your followers means nothing. How many fellow photographers follow you means nothing. I'm more concerned with getting my work in front of my dream couples who share the same mindset and lifestyle as me.
There is something dangerous about hanging out too much in the photographer community and getting a wrong, distorted perception of a real world couple. Forget about your fellow photographers and trends.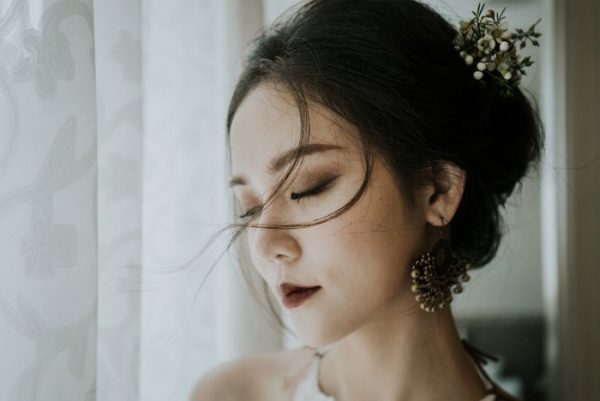 Whether a photo does well or not doesn't necessarily have anything to do with its quality. People of Instagram and people in general like eye-candy, film-like color photos, or beautiful couples doing things in exotic places.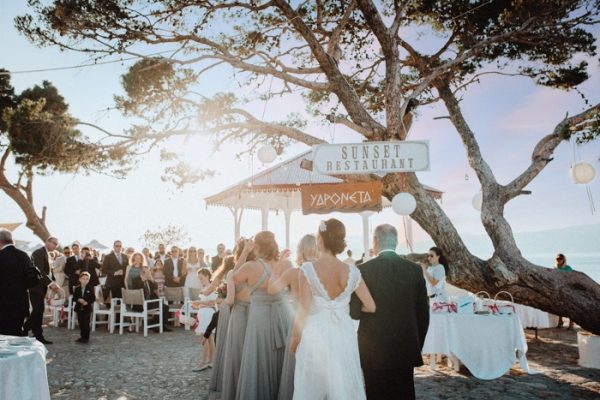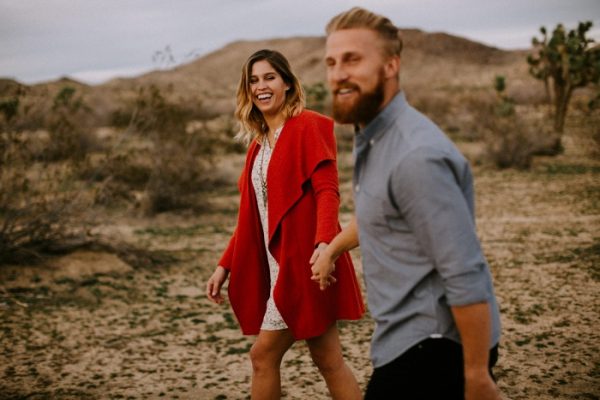 Instagram has had a huge impact on my business in the past few years. I feel like I personally struggled to find my "style" for a long time, and Instagram actually helped me with that! Once I started paying more attention to curating my feed, I started to see my own work differently and it helped me evolve my style to where it is now. This has also helped me to start attracting my ideal clients WAY more than before! I get a ton of inquiries from people who find me on Instagram and I feel like they are the kinds of clients who really understand my work and what I do. For whatever reason, it's always been easy to be more myself on Instagram than any other social media platform. It's just easier to be honest, vulnerable, and human on there, and I try to write from my heart whenever possible. Because of this, I feel like the people who follow me on Instagram get a really clear idea of who I am and what I do, which translates directly into awesome relationships with totally cool clients.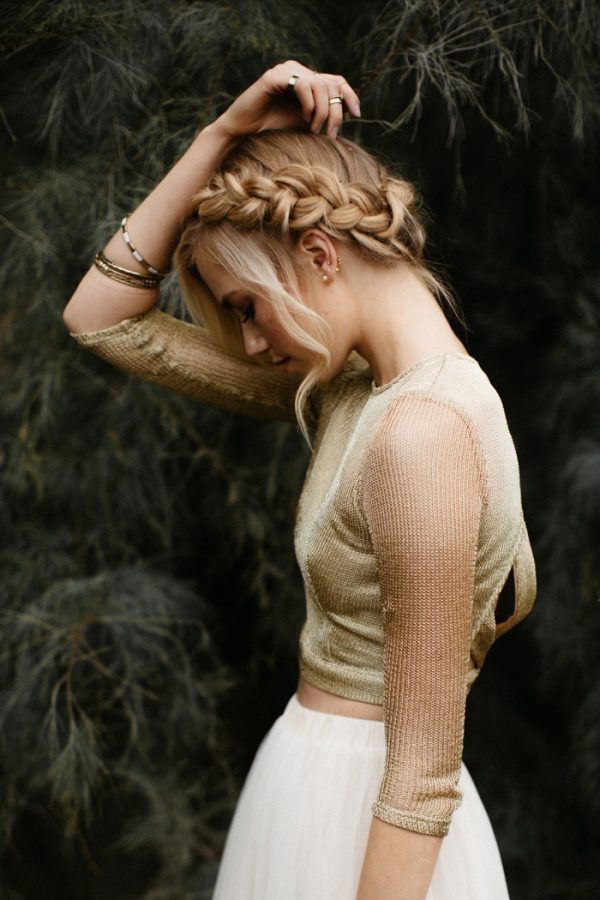 It can be SO frustrating to grow your following on Instagram! It has taken me a long time to get where I am now, and I still feel so frustrated with the app sometimes. As for how to gain more followers, the best way is definitely to be super active on the app! Use the maximum of 30 hashtags on each photo you post, and then go to those hashtags and actually comment on a bunch of other peoples posts that are similar to yours! This can be tedious but you will find so many other talented photographers and they will find you! Also, just searching a hashtag and liking a ton of photos in that hashtag can be helpful as well. If you can join a pod or two, that can really help your engagement per post. And finally, be consistent! Post every day if you can, and make sure your feed looks clean and well organized. Your feed is your portfolio – make sure it shows off your brand the way you want it to be portrayed!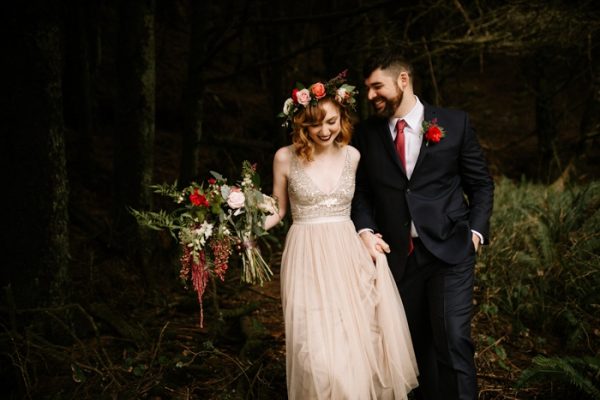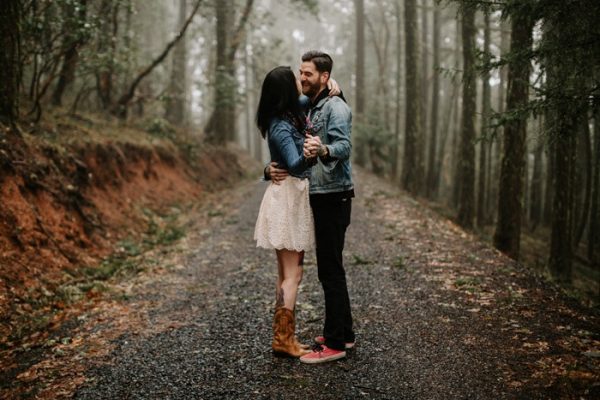 My most popular post to date is one I shared recently of a couple at Smith Rock State Park at sunset. It was the last minute before the light dipped behind the rocks and I caught a quiet moment of the two of them looking at each other in a really gentle way. The location is epic, the lighting is awesome, and the moment between them feels honest. When I was writing my caption for the post, I was thinking really intensely about how we often let these little moments pass us by. I've been focusing a lot on practicing gratitude by enjoying the present moment, and I felt like this image totally embodied that. I don't know if my caption had anything to do with the success, but I think all the parts came together to make the post really popular in all the hashtags that I used with it, which meant that a lot more people ended up seeing it. In all honesty, sometimes I share an image that I like and then it ends up doing really well and I am totally baffled by why it succeeds so much more than the other images in my feed. I'm never fully able to predict which photos of mine will take off and which ones will fall flat. I'm just grateful for when they do.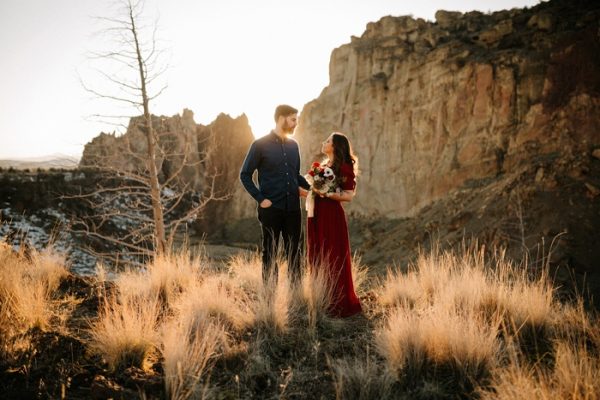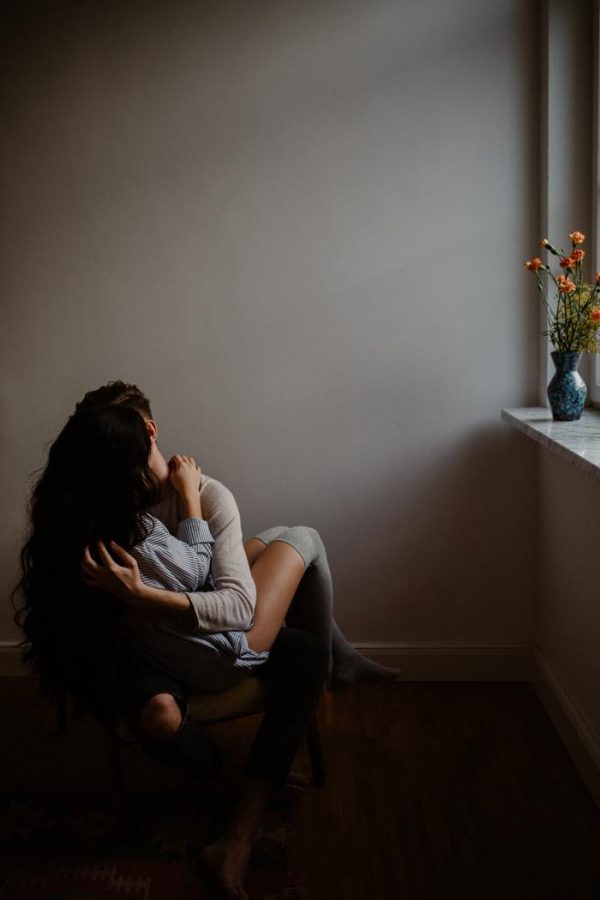 Maybe in the beginning of our business, we didn't value Instagram as much as we should. Only in late 2016 did we start posting regularly, and that may have been the beginning of our recent growth. Since then, Instagram has gotten increasingly important for us. Never before had we reached so many people and received so much positive response with sharing what we create. Usually, as a photographer (without social media) you would need to show your work at dozens of exhibitions to reach quite a big audience. But even by doing so you might not get as much response as on IG (likes, comments, inquiries).
For us, it's not only a tool to share what we create, it's also a fantastic platform to connect with others, who we wouldn't have met otherwise. We meet so many amazing and passionate people on IG and we cannot say in words how happy we are about everyone new to get in touch with.
At this point, Instagram is our main tool to get in touch with clients which brings us from booking mainly local weddings to booking destination weddings in the most beautiful places in Europe, which we would never have expected before and which we are absolutely grateful for! Also, we got the impression that clients who found us via IG know what they are looking for and they know what they can expect from us. They appreciate and value our work and they made themselves familiar with our philosophy which makes them dream clients to us.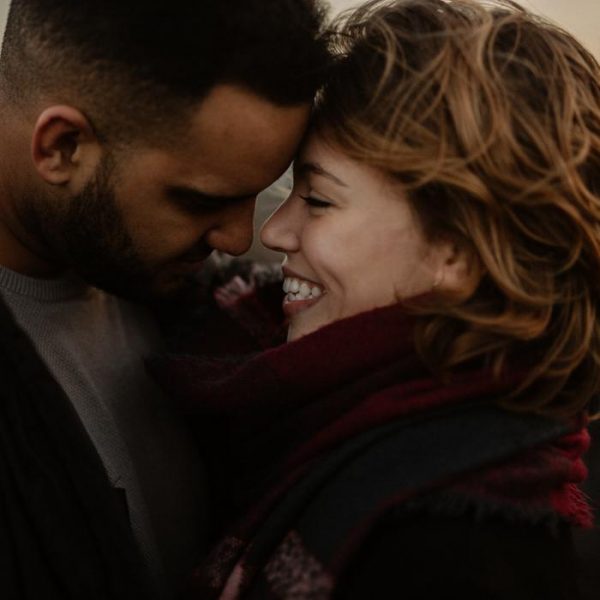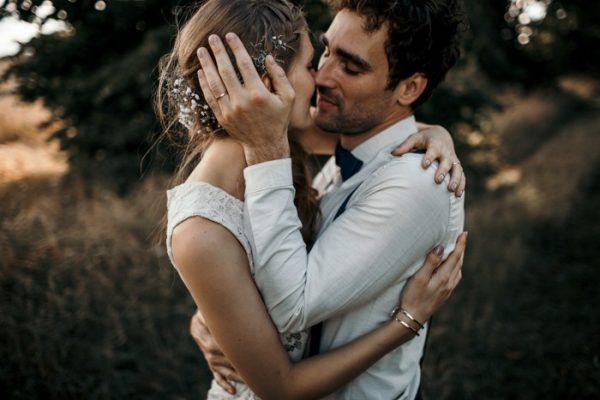 The key to Instagram is engagement: What goes around, comes around. Be dedicated and committed (unless you are Beyoncé). But most importantly, be honest with your reaction to others' photos and words. Surely you'll find lots of inspiring photographers you want to follow and who post photos you like. And certainly, there will be lots of posts that make you feel something special, so just let those photographers know genuinely. Of course, you should also take care of how your feed looks and if you use the right hashtags (they should be relevant to your content) but just don't forget that Instagram is a community, where you connect, share and be kind with each other.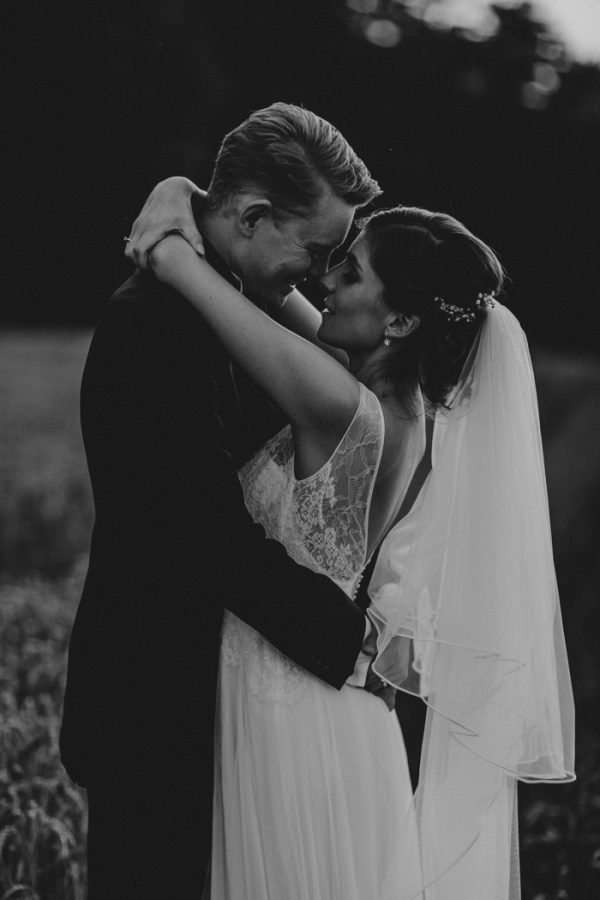 Currently this picture (below) is our most popular post and it's a good example of how important it is that you are a good fit with the couples you shoot. We woke up early to shoot at sunrise with only four hours of sleep (and you should know we are addicted to sleeping), and our couple needed to get up even earlier. But driving with them to our location, we had a really fun time and the whole shoot couldn't have been more relaxed because we were just on the same wavelength. Maybe this is why they just interacted so naturally, like not even recognizing there are two weirdos weaseling around them with their cameras. We think this makes it easier for our audience to put themselves in the position of this couple, which could have led to an increased interaction compared to other photos we've shared.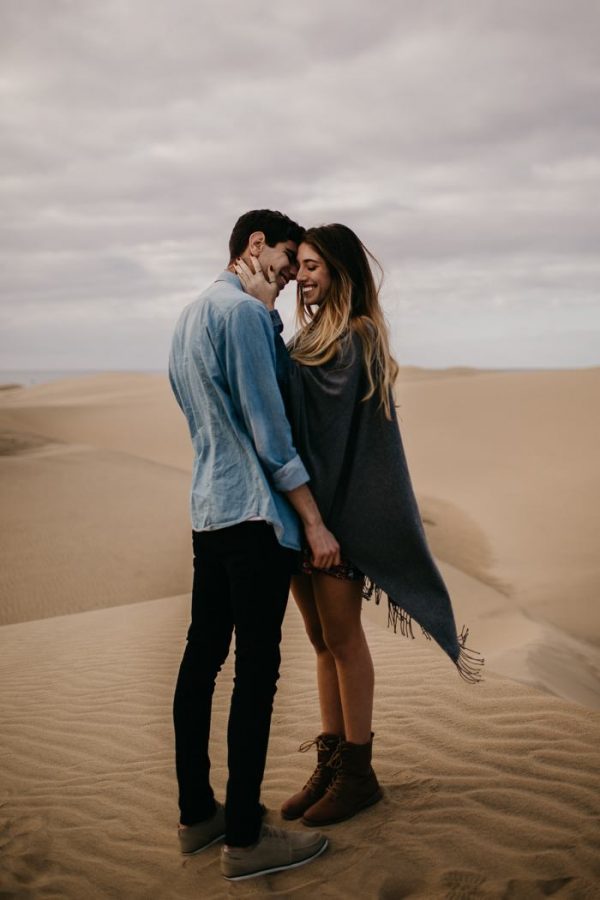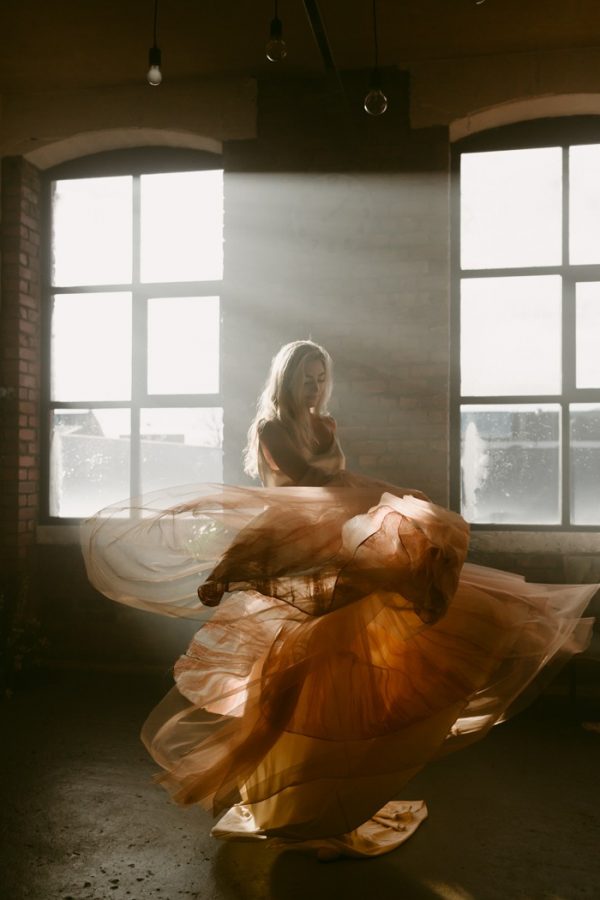 Instagram has been amazing for my business! It took me a while to really get into the groove of it and using the relevant hashtags to reach potential clients. I have connected with so many wonderful people around the world, both clients and other awesome photographers that I now call good friends. There is so much inspiration out there and it has motivated me to become a better photographer. Most of my inquiries now come from Instagram ahead of other forms of advertising.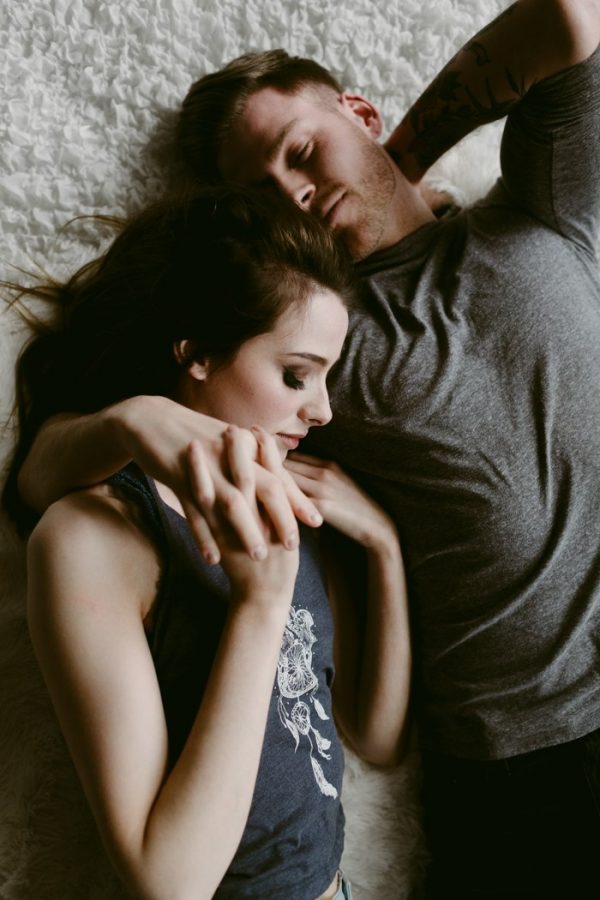 My tip to anyone starting out is to keep it real, be yourself, and post what you love (not what you think others will love), but do keep it consistent. Don't worry too much about numbers; it's important to be true to yourself and attract a loyal bunch of followers that love your work, after all, they are the ones that matter. Try posting at different times of the day to see what works best for you, I find posting very early in the morning or late at night gets the most engagement.
I find the when I put more of an effort into my captions it helps a lot. Captions can be really hard to come up with especially if you are posting every day, so as long as you are honest and keep it simple and just be yourself and have fun with it people will gravitate towards you. I need to get better at this aspect too.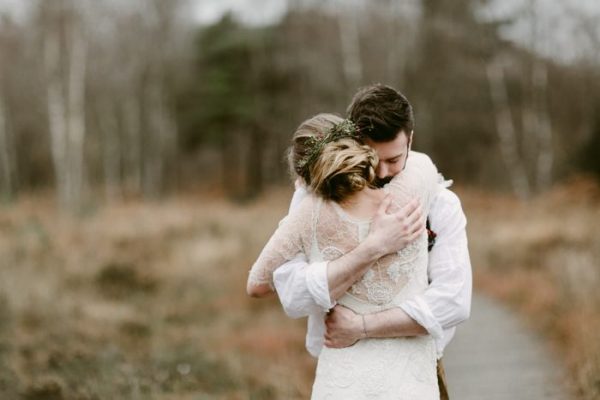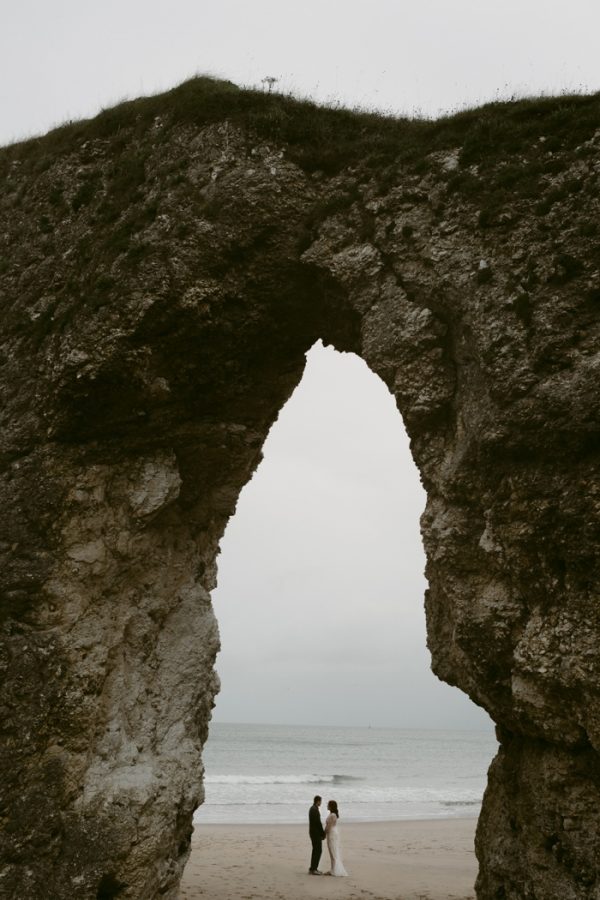 I love Instastories, as they allow me to share a little bit about me on a more personal level and have a little fun without having to post on my feed, which I like to keep more professional and consistent.
My most popular photo was a couple sitting on the floor for an intimate in-home session. I think this photo did well because the tones are simple yet moody set against the gorgeous stone backdrop and the natural window light flowing through. I guess it also helped that the couple are just pure babes.
Thanks so much to this month's Instagrammers to Follow for sharing their insight and work with us!
Is there an account you think we should feature next month? Let us know below!