Photo by September Company
Another month, another round-up of kick-ass Instagrammers who've got tons of tips and goodness to share! Whether you're feeling uninspired or just straight up lost when it comes to Instagram, our Instagrammers to Follow series is the exact fix you need. Enjoy!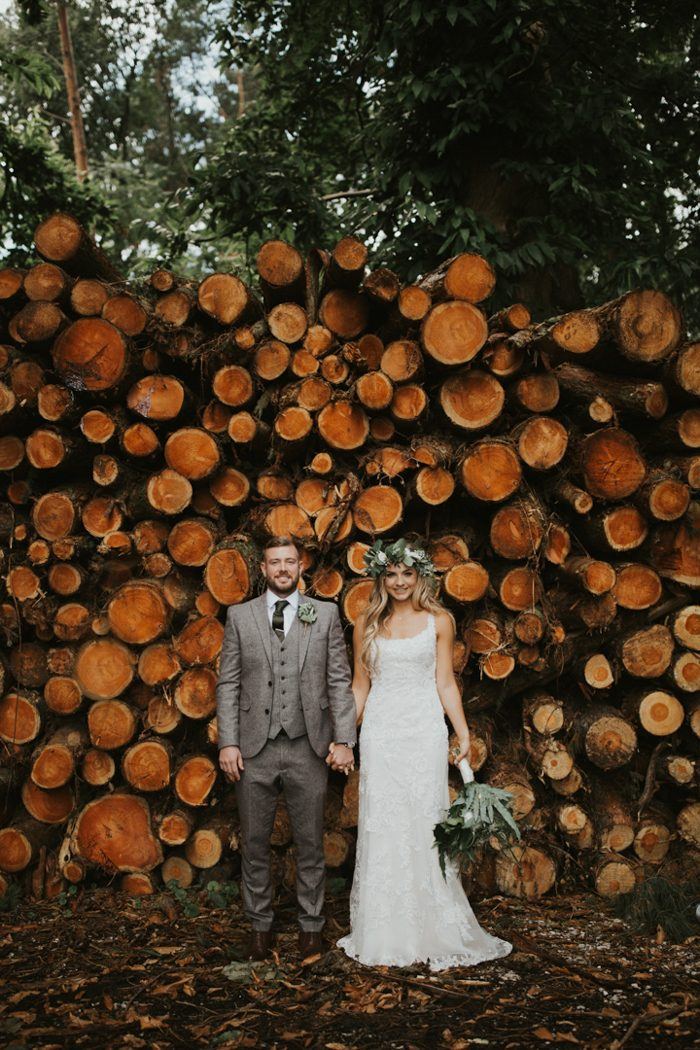 Photo by Colin Ross
Instagram has been a great tool for building my business. It has been a platform to share my work, generate connections and reach new couples. An Instagram feed captures a photographer's style and the look they create. When a couple has been following me for a while they know what to expect from my photographs and have an idea of how I work. It also helps to establish a connection and avoid an awkward phone call as the couple already know a bit about me. Instagram has also allowed me to connect with some amazing photographers, both in my city and in other counties. I have used Instagram to reach out to other photographers that I admire and they have become my friends!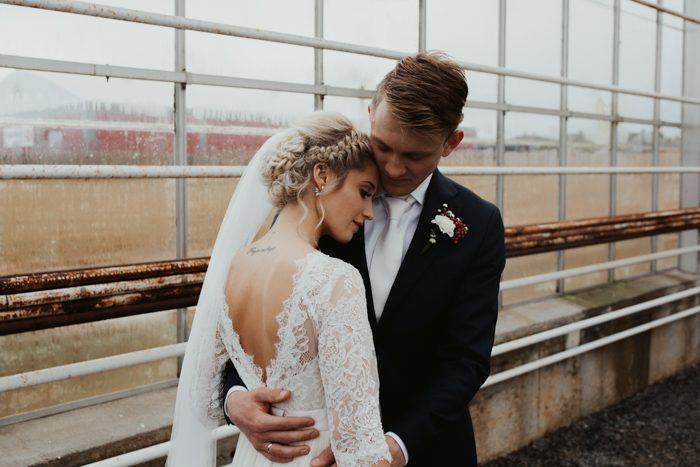 Photo by Colin Ross
I try to stay active and engaging on Instagram and post a photo every day. I aim to keep variety in my feed and mix up my posts and stories with a range of mostly couples to landscapes and the things that I love in between. I think people want to see that I am a real person and I use stories to post my everyday life which allows my personality to come through. I have found that often couples book me as their photographer not solely based on my work but because they connect with me as a person.
Most Popular Photo on Instagram: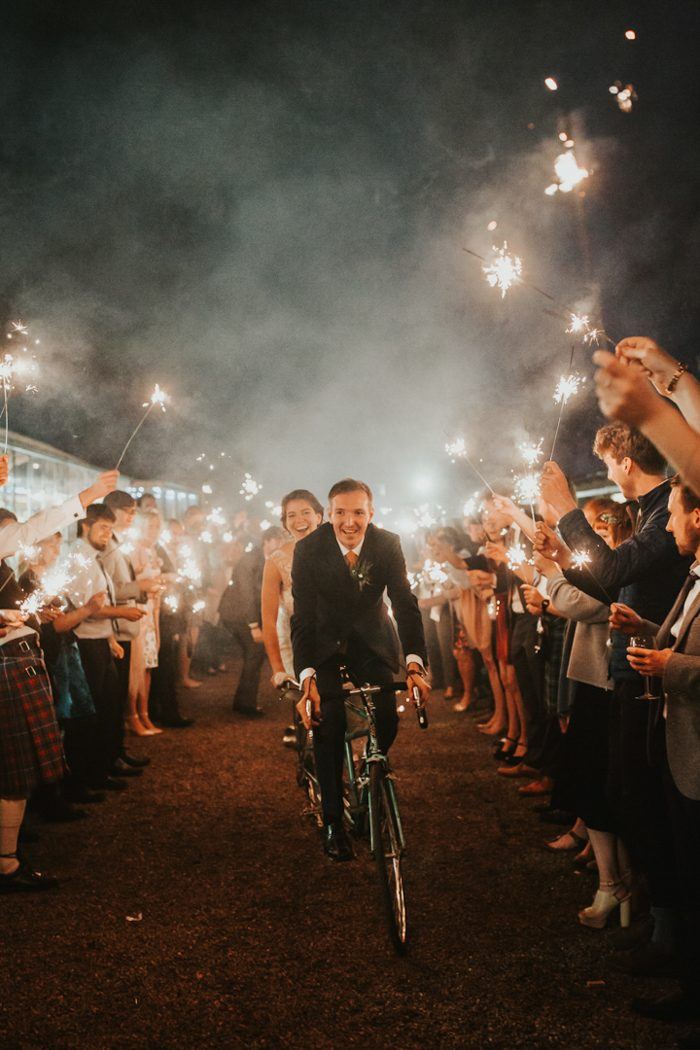 Photo by Colin Ross
I think the photo above did so well on Instagram because it's different and it is not every day you see a sparkler exit on a tandem bike! I've noticed the 'out of the box' photos are often the stand out shots. When Connie and Jonah told me they would like a tandem bike exit, naturally I was excited to capture the moment and I am so pleased it came out well.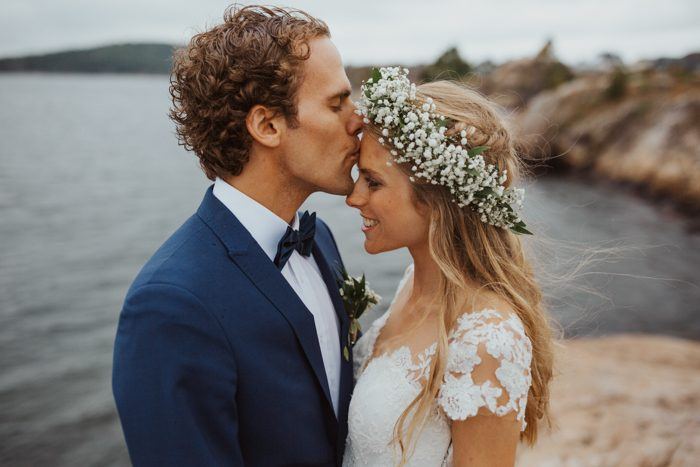 Photo by Colin Ross
Some accounts that I follow for inspiration:
Ben Higgins – @boycalledben
Nigel Hayward – @nigeljohn_com
Anni Graham – @annigraham
Benj Haisch – @benjhaisch
Claire Fleck – @clairefleck
Dylan and Joanna – @thekitcheners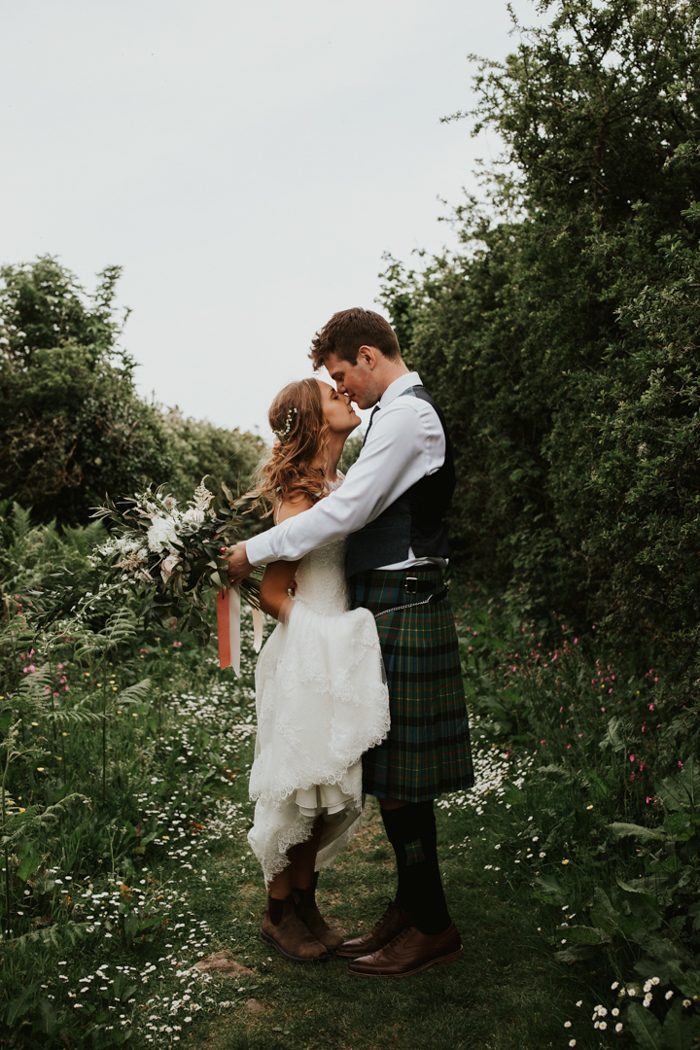 Photo by Colin Ross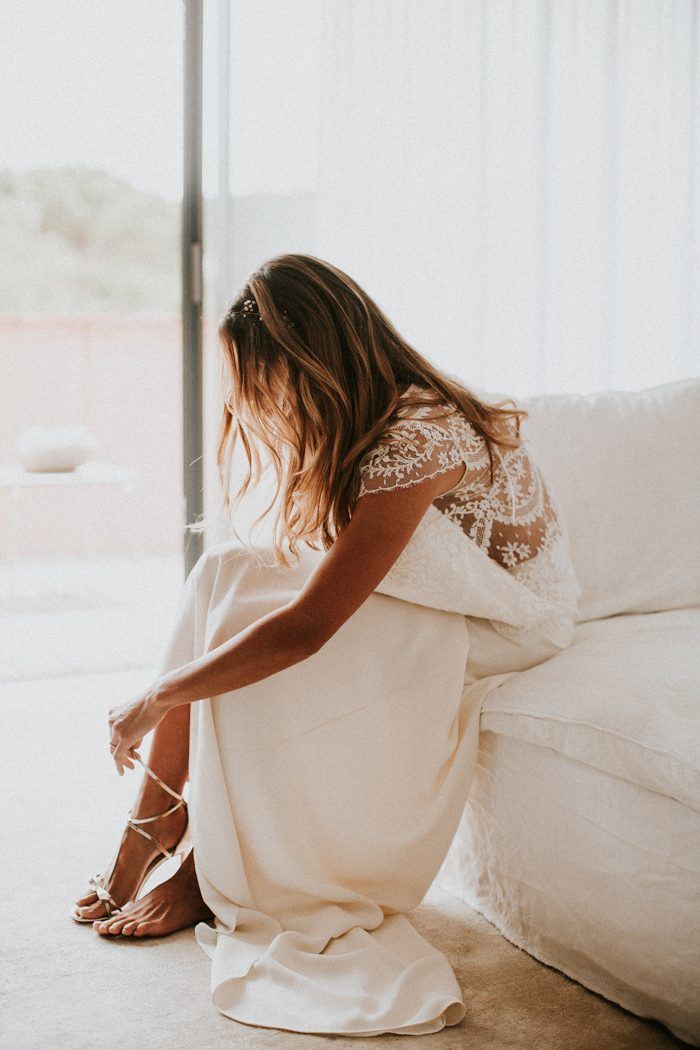 Photo by Pinewood Weddings
Locally, Facebook was a really effective tool for us for years. By the time we went international, IG became the number one marketing tool. Now it seems that Instagram is more likely a tool for gaining a reputation among fellow photographers, but it's also good for the clients because the gallery for a wedding or project is faster than on our website.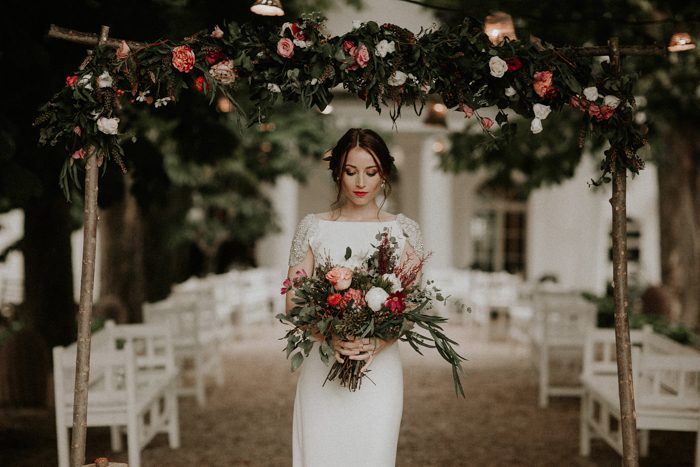 Photo by Pinewood Weddings
It is not necessary to chase the numbers, it's better to concentrate on the content! We don't have a lot of followers, but they are really active and reflective of our feed and Insta Stories!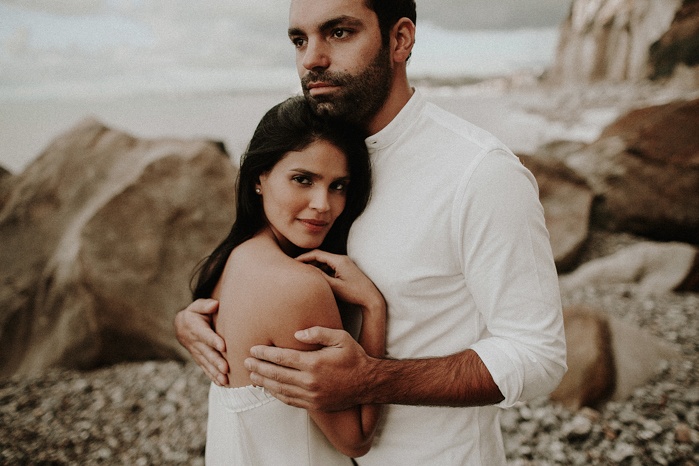 Photo by Pinewood Weddings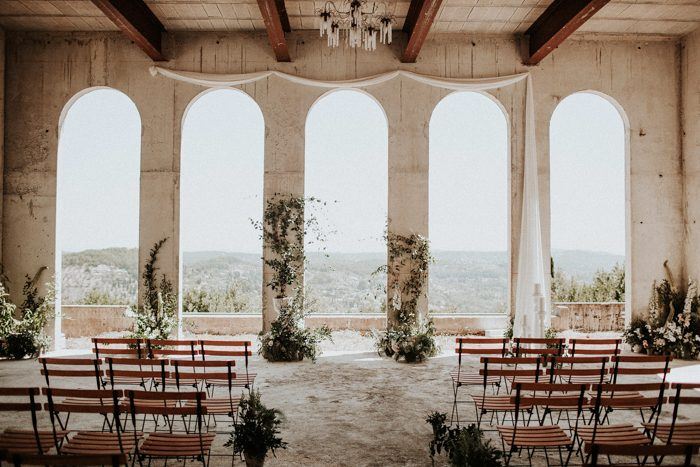 Photo by Pinewood Weddings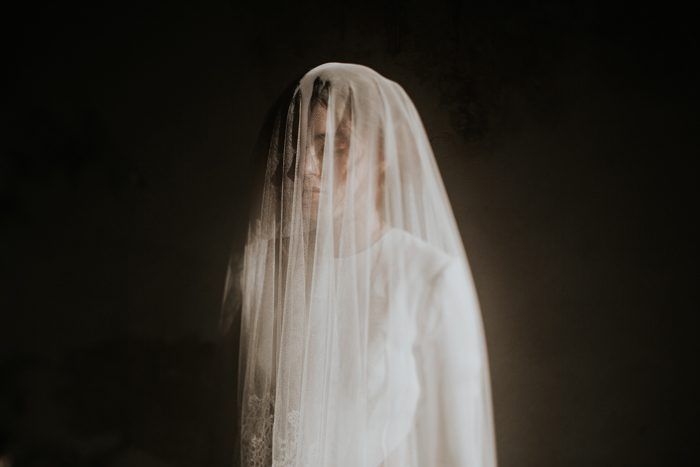 Photo by Pinewood Weddings
It is always changing, but nowadays we're moving to a new flat and we've hooked on some classy interior and stylist influencers:
@atelierblanc_
@wearewowmakers
@localmilk
+ a few photographers we love most recently
@lscarfiotti
@daysmadeoflove
@yorisphotographe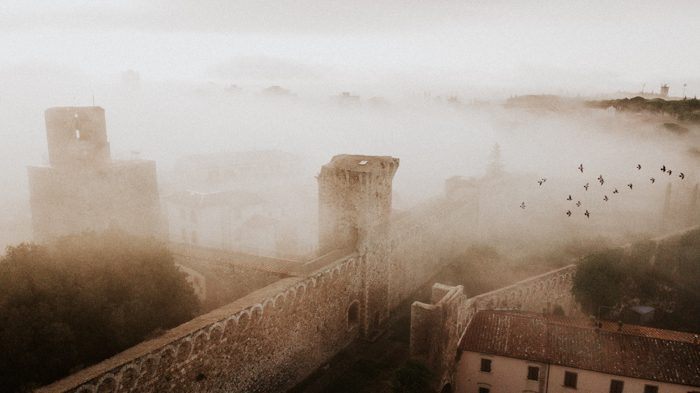 Photo by Pinewood Weddings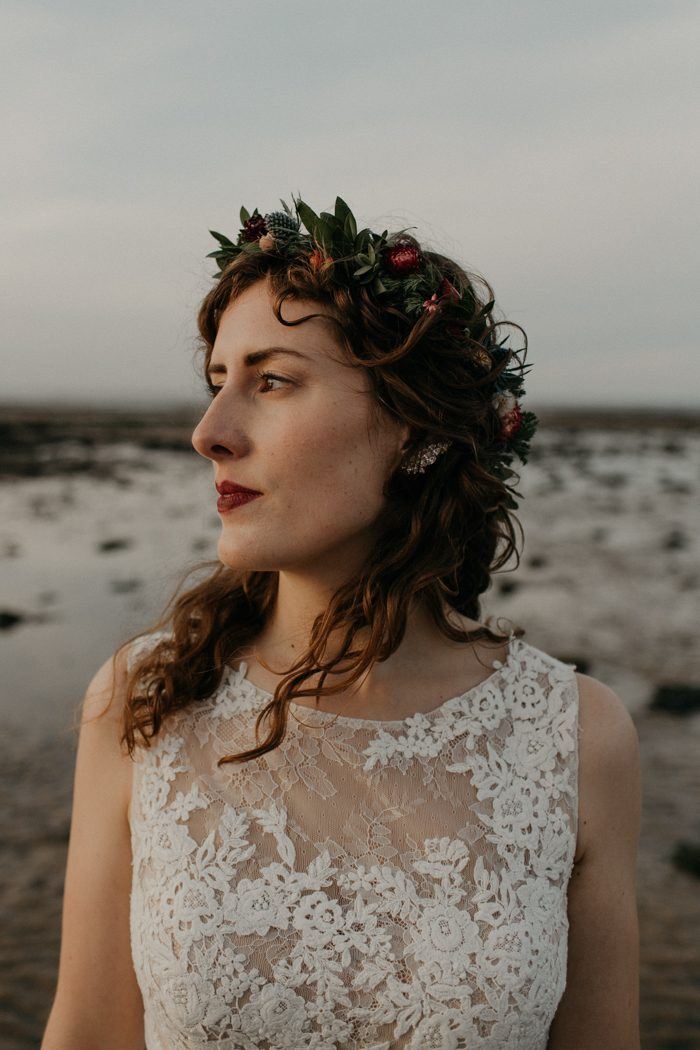 Photo by Baptiste Hauville
Instagram is a game-changer! Seriously though, Instagram has really been a new way to show my photos -including my personal work- to interact with wedding professionals all over the world (which is amazing !) and for clients to find me (which is also amazing!). Being focused on one image at a time can be tricky sometimes, as I prefer to tell stories or work by series with more images.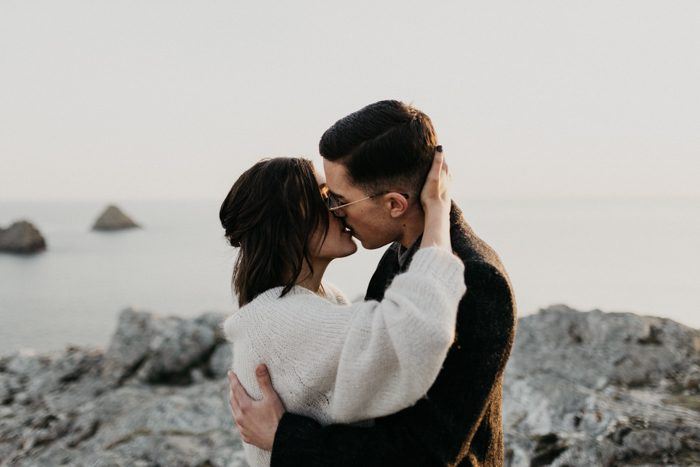 Photo by Baptiste Hauville
There is just one word to have in mind when trying to grow your Instagram: consistency. Even if one single post isn't really popular in comparison to others, I will keep it on my account, just because it helps my profile to be consistent. This is what will keep the visitors on your IG profile.
Most Popular Photo on Instagram: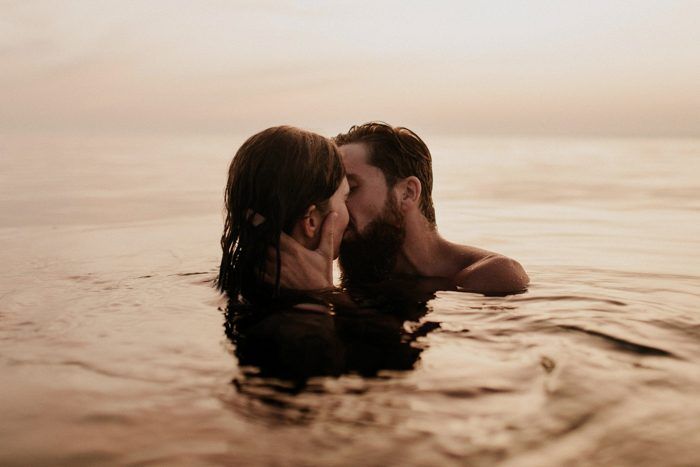 Photo by Baptiste Hauville
My most popular post is the one where the couple is in the ocean, kissing with passion. This is also one of my favorite photos! I guess everything's almost perfect in it: the light, the passion, the mood… Everybody would love to be them!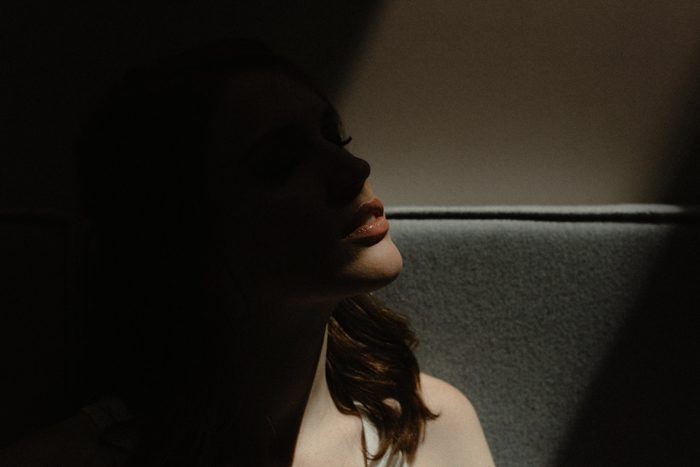 Photo by Baptiste Hauville
One of my preferred accounts is not wedding related: Nick Bondarev. There is also the work of Yoris Couegnoux, Nicole Mason (I'm so in love with her work) and the Kitcheners for their wild vibes and because I'm also in love with Scotland.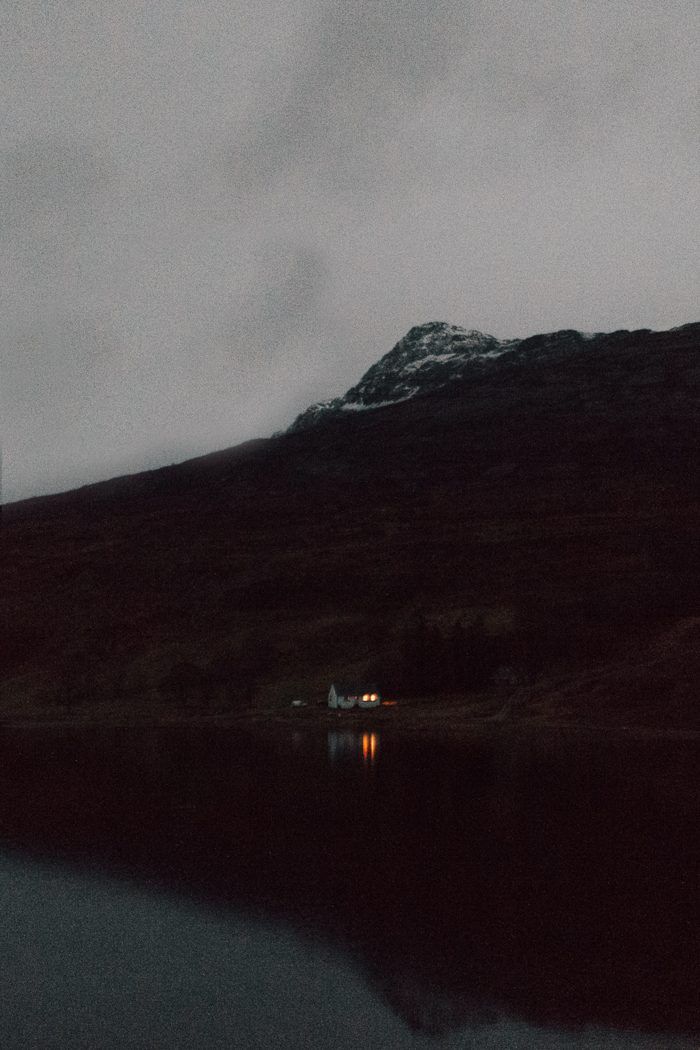 Photo by Baptiste Hauville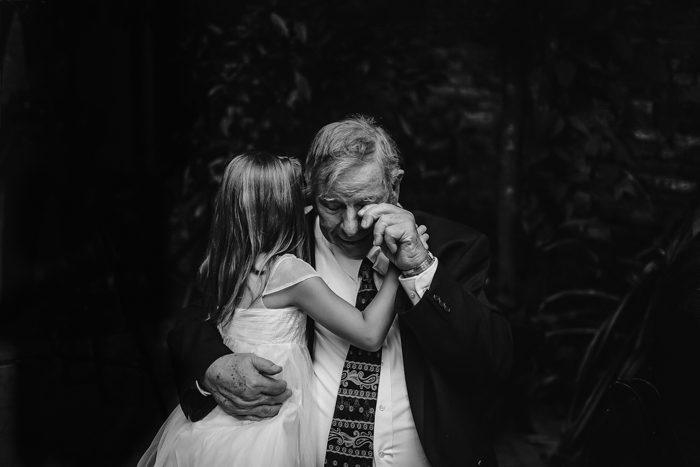 Photo by Cassie Cook
Instagram is one of the best ways for me to interact with my clients! Obviously, it gives me a place to share my work and connect me with people who love my style, but it also gives me a place to show a little of my personality! I want anyone who steps in front of my camera to already feel comfortable, and like they kind of know me by the time we meet, so Instagram is the perfect place to make that happen!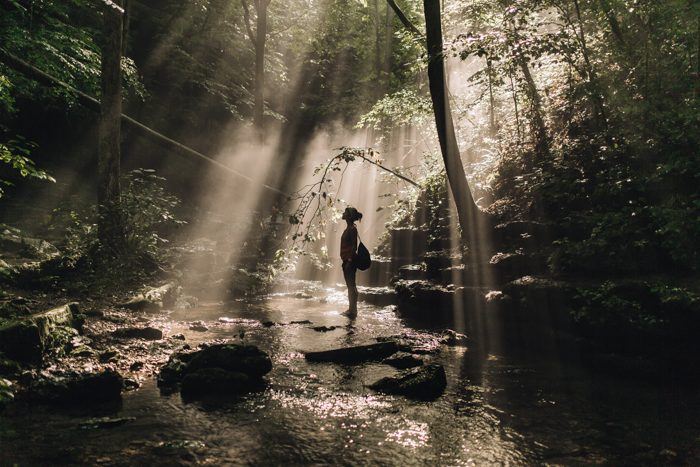 Photo by Cassie Cook
I guess my biggest tips for increasing your following and engagement would be to engage with other people on Instagram!
Don't just post a couple photos and move on with your day, Instagram works best when you're interacting and engaging with other people. I've also found that communicating with clients and getting them excited about tagging you in the photos they share brings you more traffic, new followers, and a whole new audience! I get more followers from when my clients share a photo on their Instagram than I do by using hashtags and things like that. And honestly, getting those new followers mean the most to me because they are the most likely to become future clients!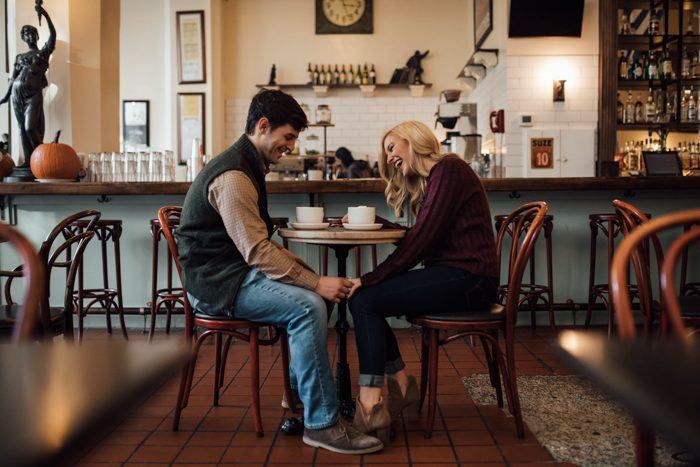 Photo by Cassie Cook
I highly recommend taking full advantage of all of Instagram's features, especially in 'stories'! Swipe up feature, polls, tag locations, and monitoring your Insights! All of these things can increase your reach and engagement.
Another thing that I feel is important on Instagram is to be genuine. Open yourself up and don't feel afraid to let your sappy side show. Or your silly side. Or whatever side you've got.
Be unapologetically you. People don't want to follow a robot who just regularly posts beautiful photos. They want to bond with you and feel a connection. They want authenticity.
Most Popular Photo on Instagram: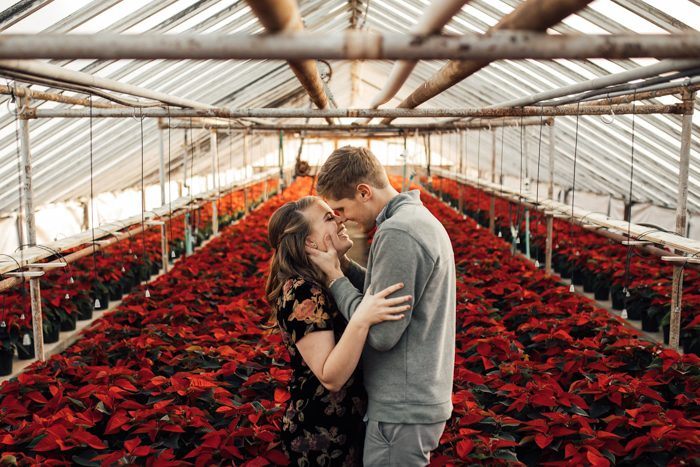 Photo by Cassie Cook
I think this post did so well because it was full of warmth, life and color while everything else this time of year cold and dull. This photo also got a TON of comments and I think that makes a huge difference in the reach a photo gets.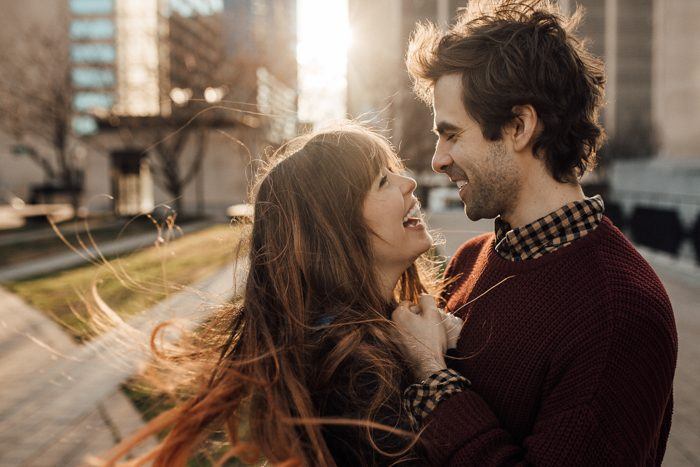 Photo by Cassie Cook
I follow these accounts to stay inspired: @tomasz_kornas @nikiboonphoto @thisismichaelkee @twylajones @katchsilva @someplacewild @paulajacksonphotography @rachelphotographs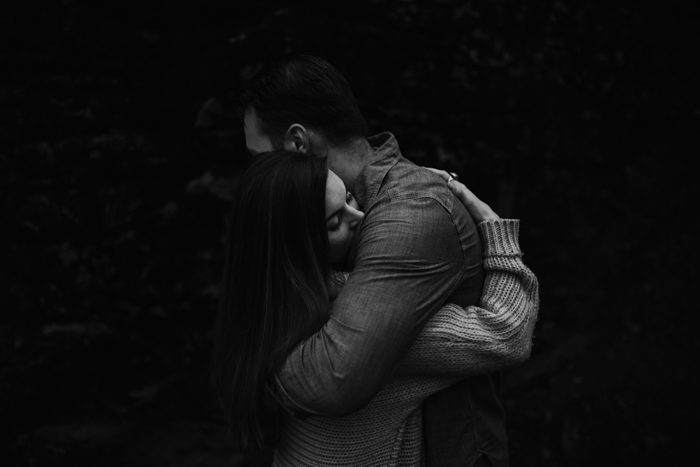 Photo by Cassie Cook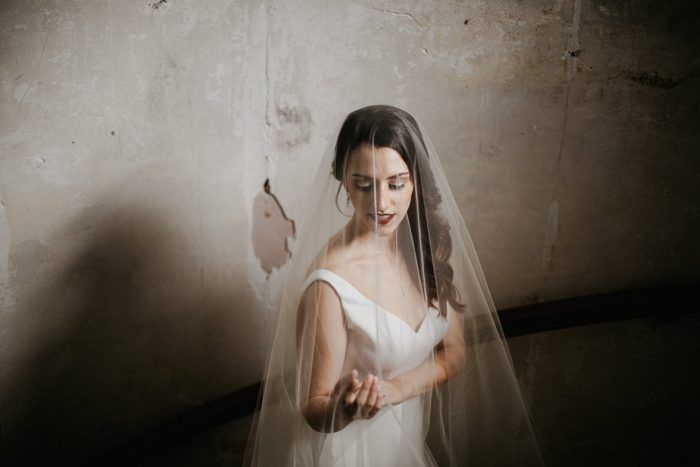 Photo by September Company
Instagram is a huge part of our marketing strategy but it also serves as a constantly updated portfolio for us. I think by seeing our work in the Instagram grid, we are able to notice how it's changing- and what to keep and what to ditch from those changes. It also helps us notice if our voice and brand is being continuously reflected in our work.
Photo by September Company
Try to be consistent and post the work that you are really proud of. That will help connect you with clients who share your vision. Sometimes the images that we are so proud of don't get as much engagement, but we try to be really honest on Instagram and show moments that are most important to us as wedding photographers.
Most Popular Photo on Instagram: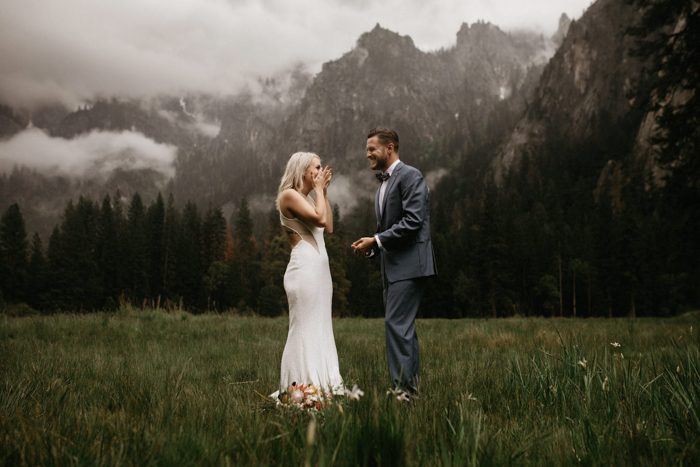 Photo by September Company
The photo above was taken right after Cassie and Hunter's rainy elopement in Yosemite. The mountains were foggy and their eyes were teary, plus they had just finished "I-do's" so the moment was filled with emotion.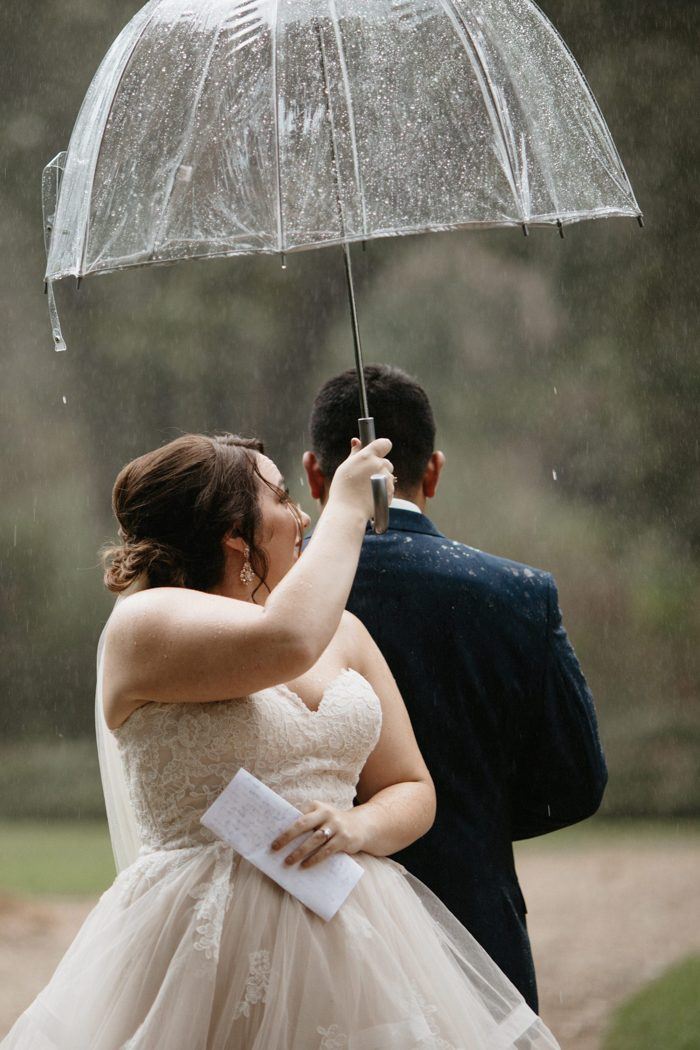 Photo by September Company
We love Kristen Marie Parker, Jordan Voth, and Dark Roux.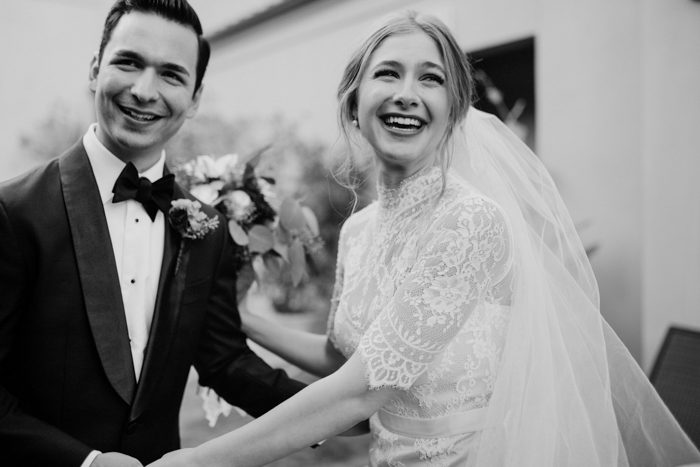 Photo by September Company
Looking for more Instagram guidance? Check out our Ultimate Guide to Instagram Hashtags!
Have an account that you'd like to nominate for a future Instagrammers to Follow? Drop us a line in the comment's section below!