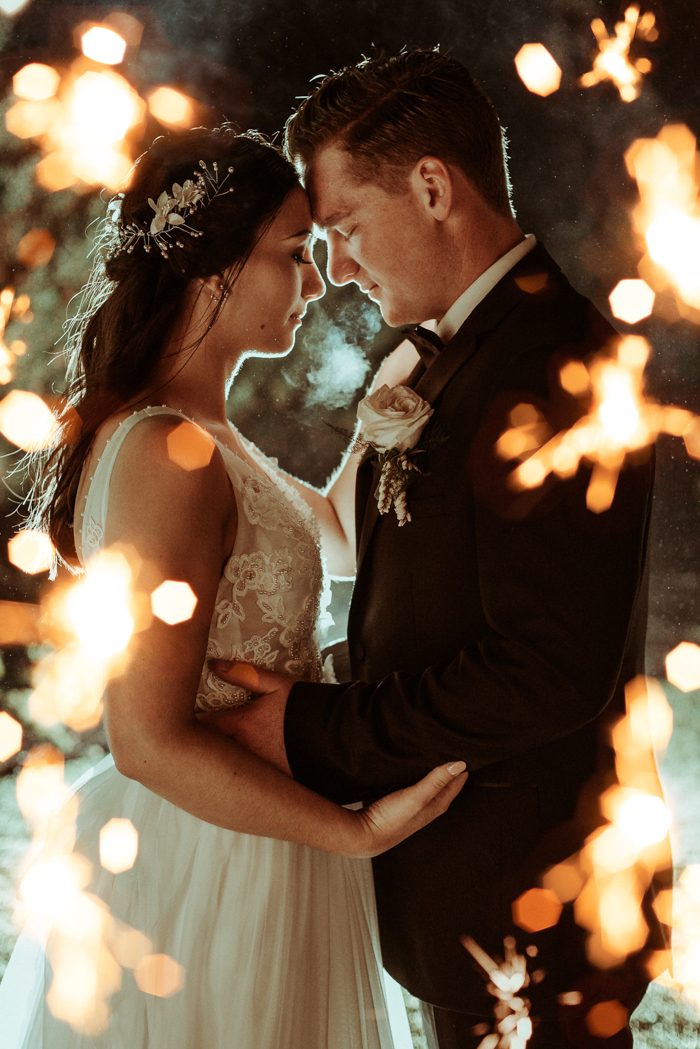 photo by Shannon Stent Images
If you're unsure how to grow your Instagram audience with the Gram's ever-changing algorithm, you're not alone. While sharing the same goal of making genuine connections with a growing audience, this month's Instagrammers to Follow have opened up about their own approach that has helped them. From throwing all caution to the wind and making your own rules as you go to creating a hashtag and posting structure to hit the mark, there is sound advice for everyone no matter what your current strategy may be.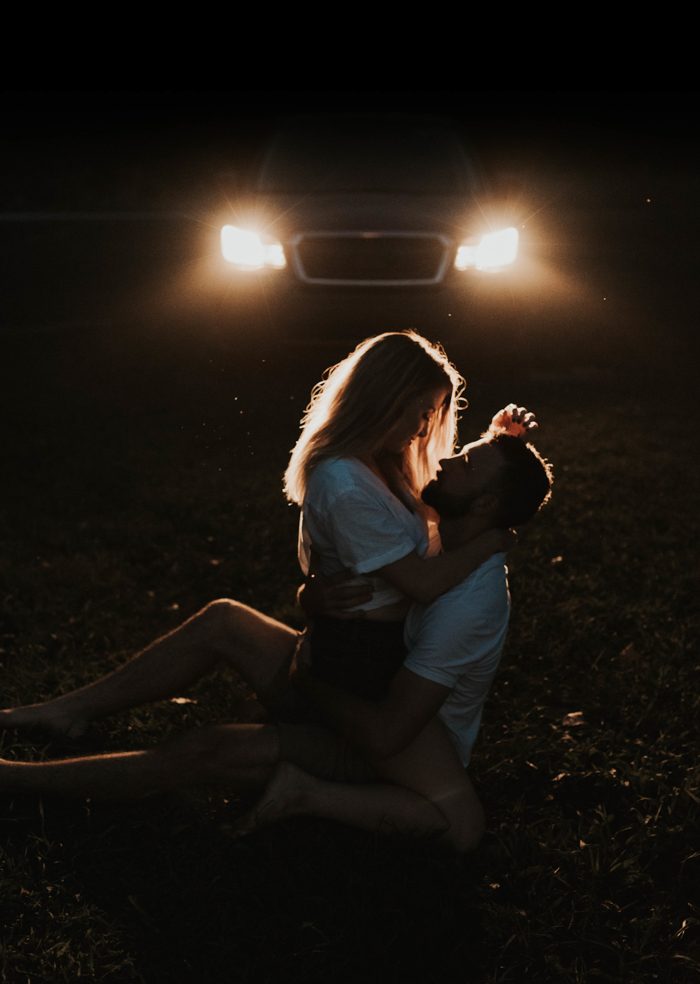 photo by Hana Alsoudi Photography
Instagram has affected my business tremendously in the last 2 years or so! I began to invest a lot of time in my social media presence when I realized the wide range of couples and photographers I could reach through such a popular outlet. I've met photographers I would never have met otherwise that have inspired and cheered me on when I needed it most, and I've been connected to the most amazing couples that value photography as more than just images but rather art or an expression of emotions. Although I've chosen to focus on the positivity I've gained through this social platform, there's no doubt it can be draining at times. Like many artists, it's far too easy to find yourself deep in the comparison game and feel a bit discouraged, especially when you're first starting out. I've learned to avoid this by finding beauty and inspiration outside of my industry and focusing on the unique images that I have the opportunity to share. I focus on the love and support I see and hear daily from photographers I've grown to connect with and respect (without even actually meeting!). This is the way I choose to utilize and grow through Instagram.
When I first started on Instagram, I was on the hunt to find the perfect equation to grow my following and engagement on Instagram. I tried everything from commenting on all of my friends' images, consistently posting, etc. And sure this grew my following initially, but it wasn't substantial. I never wanted Instagram to feel like a chore, and that's the way it was beginning to feel. If I could give any tip on how to grow your following it's to be yourself. I know how cliche it sounds, believe me. But I can't stress this enough. The moment I stopped following those silly rules and started posting what made my heart happy, engaging with other images that inspired me, and made it less about the followers and more about the work, I started to gain so much more ORGANIC engagement and followers. Those are the followers that are going to be with you for the long run, and the ones that will value your work.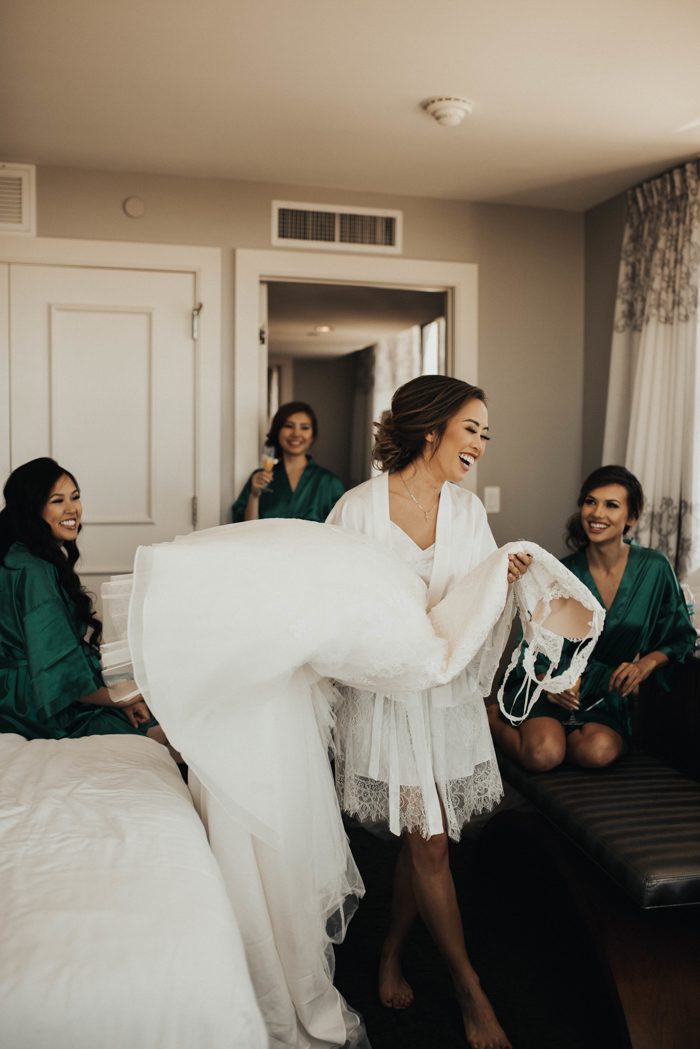 photo by Hana Alsoudi Photography
The most popular image I've ever shared was an in-home couple's session (below) where they were cuddling on the bed and taking silly Polaroids of each other. I knew it would be loved the minute I took it because of how authentic and raw it was. See that's the thing, people WANT to see authenticity when it comes to love. They want to see the silly, unplanned, and real moments that define love. Those burry or grainy photos that tell a story? My favorite. Maybe her hair isn't perfectly laid and he's making a silly face –  yes, share it. Those are the real parts of the human connection that people resonate with most, and will most likely gain the most engagement.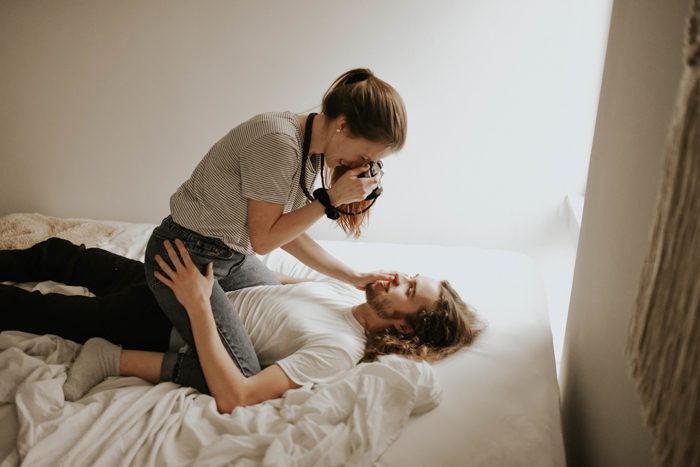 photo by Hana Alsoudi Photography
There are SO many artists on Instagram and speak to my creative soul. And believe it or not, most of them don't even shoot weddings or elopements, yet I find the most inspiration through their images. Here are a few of my favorites: @ellemaywatson, @rueanafel, @thekitcheners, @elisabettamarzetti, @by.christinejewel, @frostyphoto, and @itsmekatch.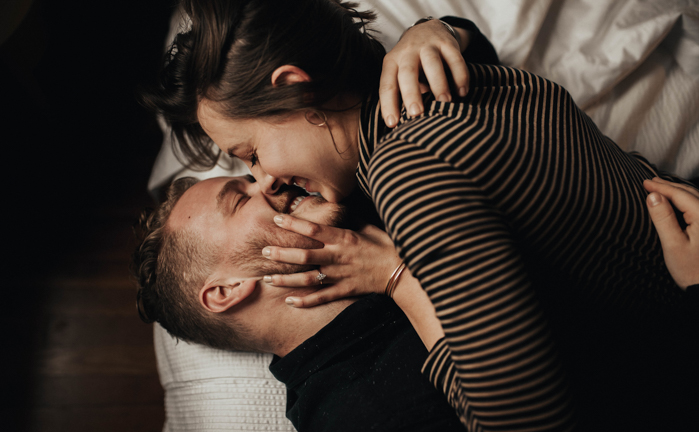 photo by Hana Alsoudi Photography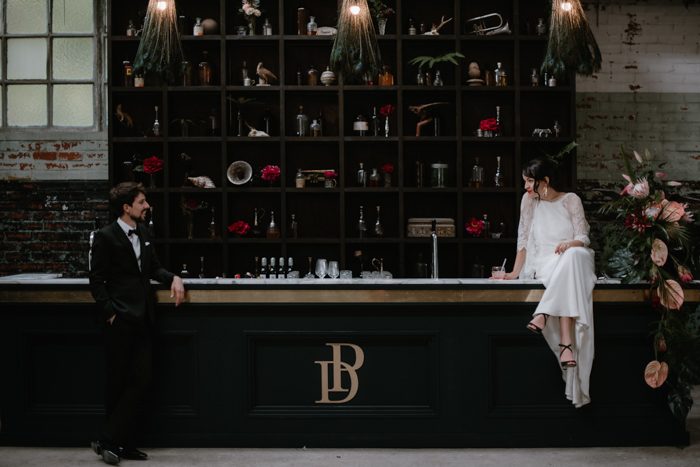 photo by Naomi van der Kraan
Instagram is a huge part of my business. I get most of my inquiries through Instagram and it's also one of the ways I get (and stay) in touch with my clients and befriended photographers all over the world. Next to that, it's a source of inspiration for me – but more about that a little later.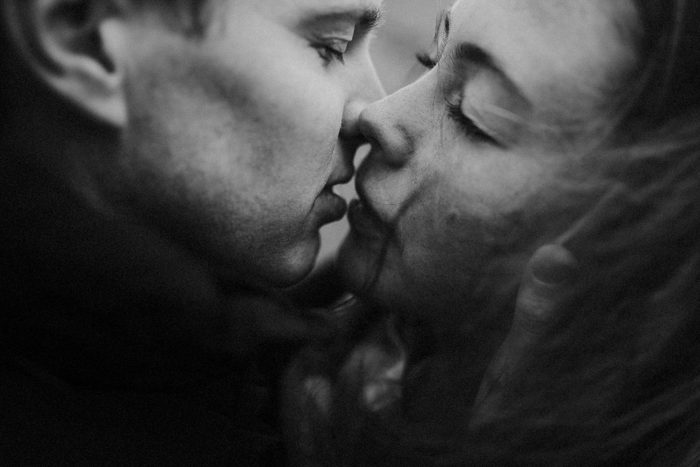 photo by Naomi van der Kraan
For trying to build an engaging audience, I just do what feels good. I post very regularly, like 3-5 times a week. I also try to keep my feed clean and beautiful and I use Instastories every now and then. I always reply to comments people give at my posts and respond to the messages I get in my inbox. Apart from that, I do not really follow a strategy, although it's one of the things I will have a look at this winter: an Instagram strategy. So if anyone has any advice for me, let's get in touch and teach me your magic! 😉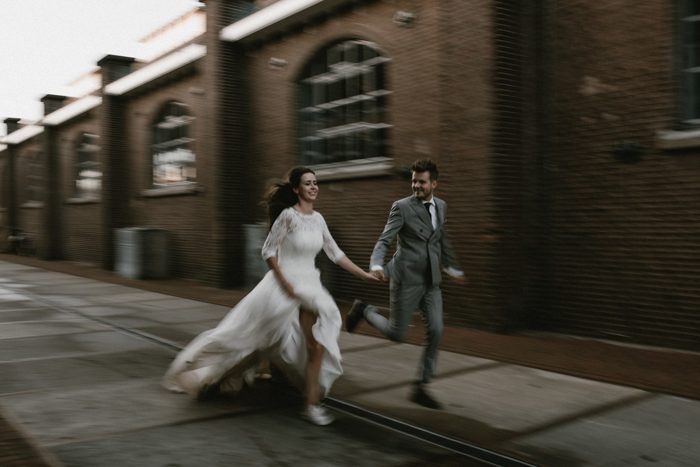 photo by Naomi van der Kraan
My most popular post is also one of my own favourite photos (below) – it's a photo of the bride being emotional during the vows, and you can see the hand of the groom holding her arm. I love how a post that is all about love and emotion, is one of the best posts so far. Instagram is a lot about pretty photos, pretty people, lovely styling, and other superficial things. And although that is absolutely something I love about weddings (the beauty of it) it is not what getting married is about. In my photography, I focus a lot on emotions and real moments because those photos will have the most value over the years.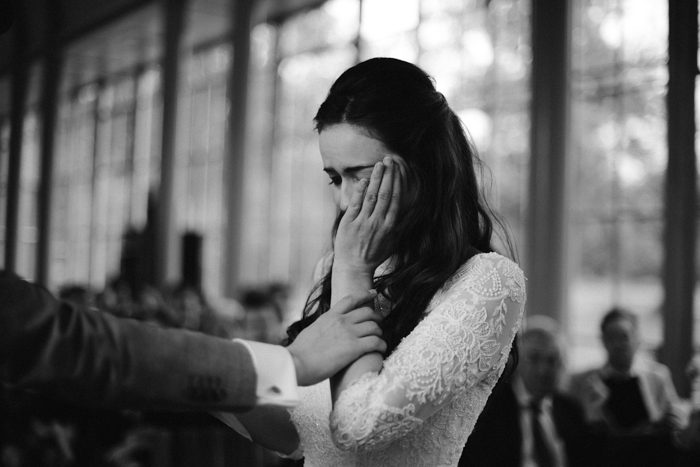 photo by Naomi van der Kraan
I mostly follow poetry accounts and artistic photographers. I have my wedding account to post and stay in touch with people, but I have another account to scroll my feed and get inspired. I don't want to look too much at other wedding photographers, because I don't want to copy those.
Some of the accounts I follow for inspiration are @rmdrk, @poemsporn_, @unvaeljournal, @thinkveryl, and @dreamermagazine.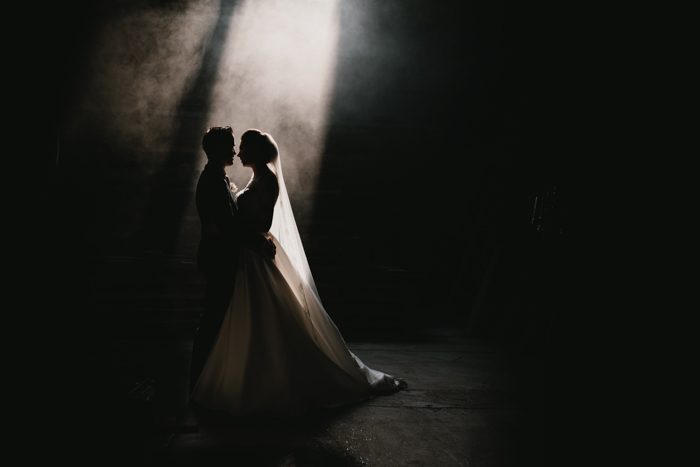 photo by Naomi van der Kraan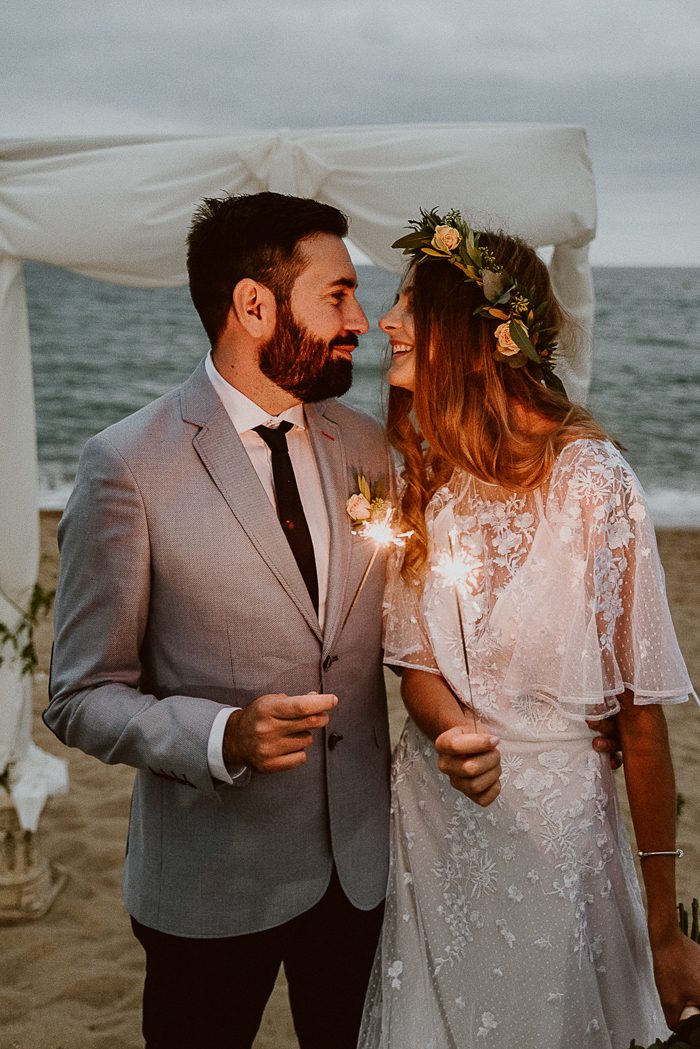 photo by Ginger's Eyes Photography
Instagram has affected my business only in good ways. I think for now, Instagram is hands down the #1 platform for photographers to showcase their work – it's a simple and convenient way to promote your business and attract clients. I get most of my clients through Instagram and I suppose the reason why the majority of people choose Instagram to look for their perfect photographer is because the app is so easy to use, and they are able to have an idea about your photography style and approach just by looking at your grid.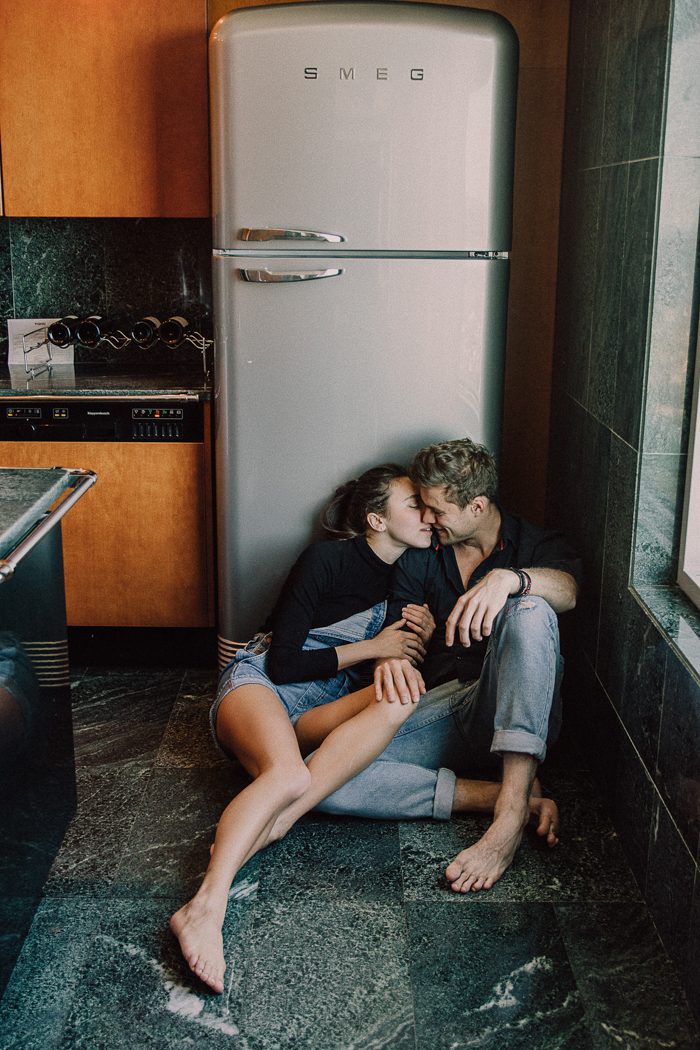 photo by Ginger's Eyes Photography
Here's my advice on creating an engaging audience:
First off, carefully pick the pictures you want to post.
Stick to your own style and try to keep your grid consistent.
Post at least once a day.
Write if you feel like you've got to share something, don't be afraid to open up and make your blog a little bit more personal. Your followers will love to learn more about your personality, interests, and passions.
Last, but not least: never stop shooting. Do personal projects, shoot whatever drives you the most, reach out to people and brands you'd love to collaborate with.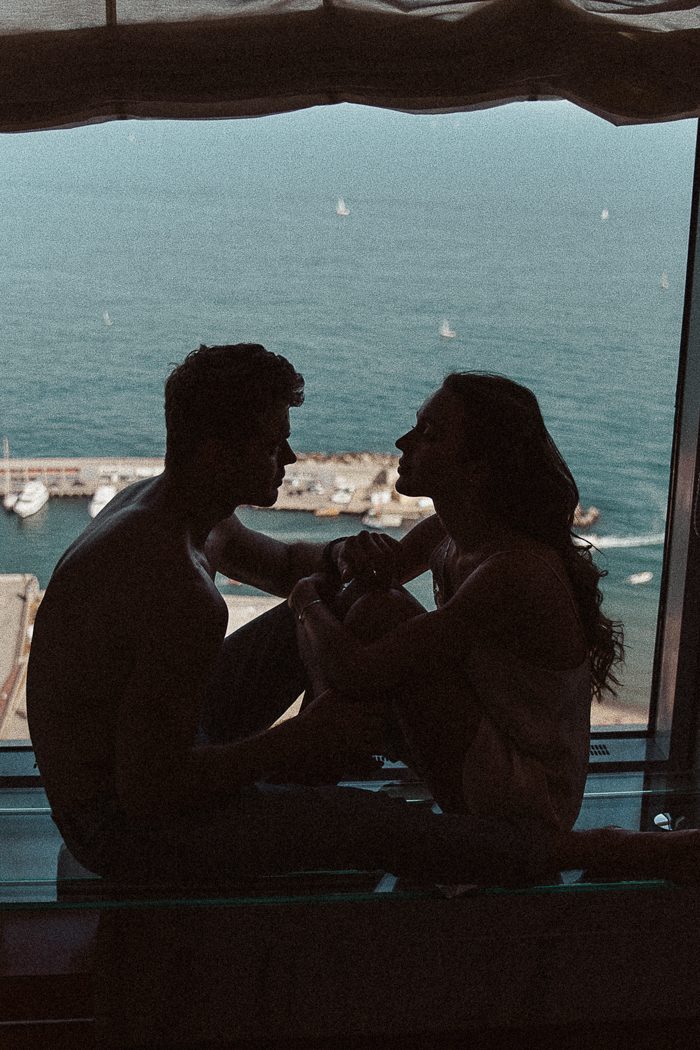 photo by Ginger's Eyes Photography
My most popular image is definitely the one from my Parisian series (below). I think it was shared by the majority of the biggest pages and communities because what can be more romantic than a vintage looking postcard with two lovers on the train in Paris? 🙂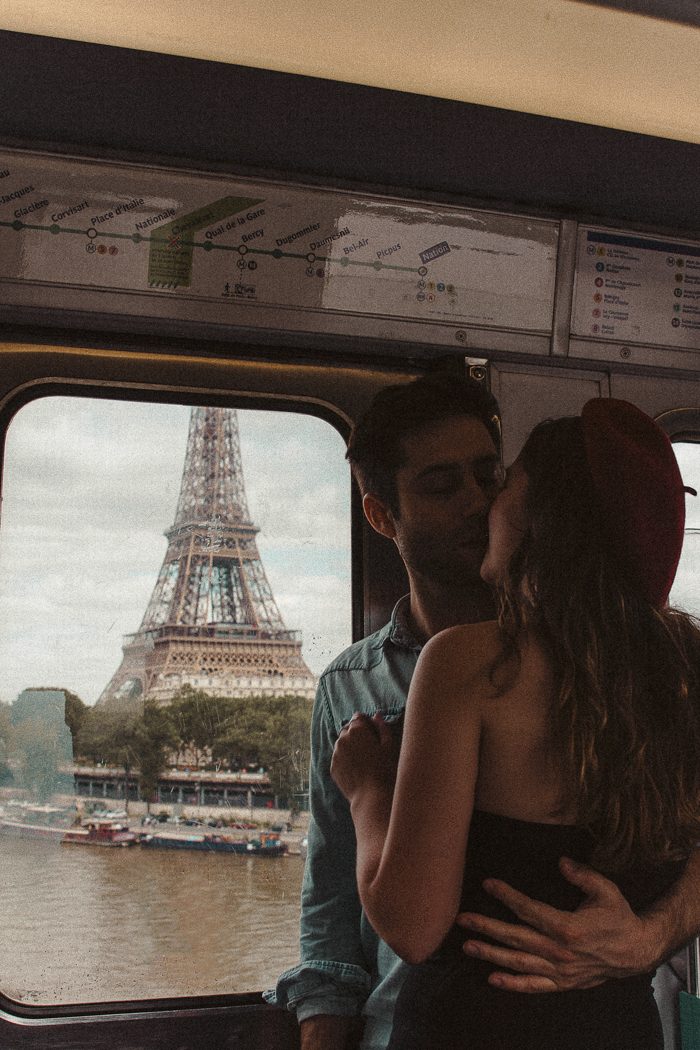 photo by Ginger's Eyes Photography
The work of these artists always keeps me inspired: @indiaearl, @ginaryanphoto, @philchester, @ivantroyanovsky, and @kat_in_nyc.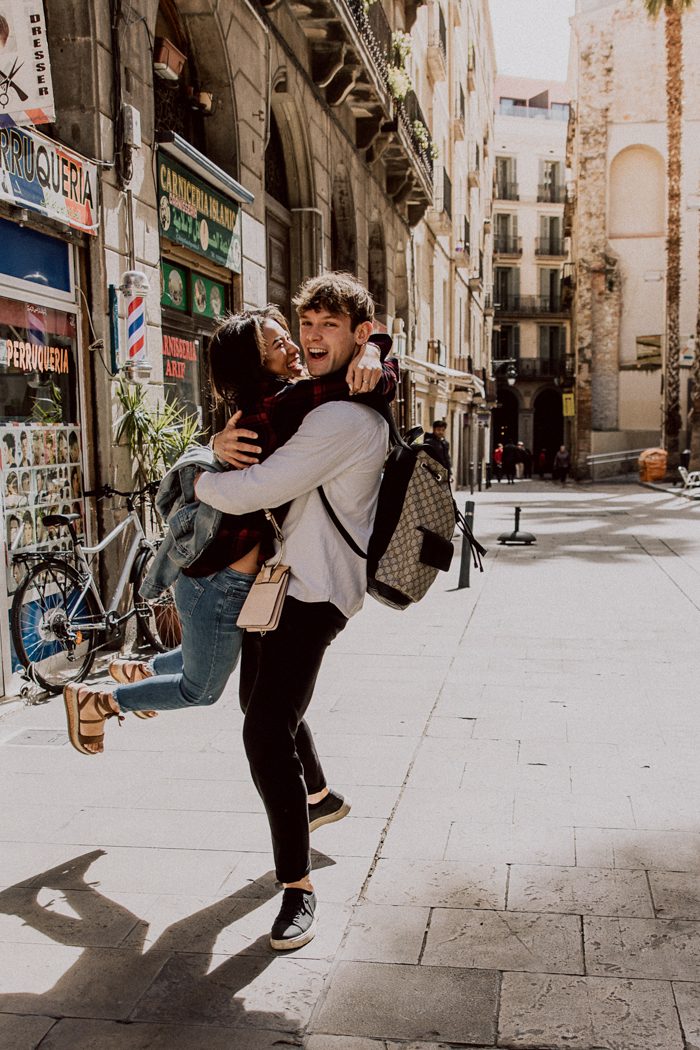 photo by Ginger's Eyes Photography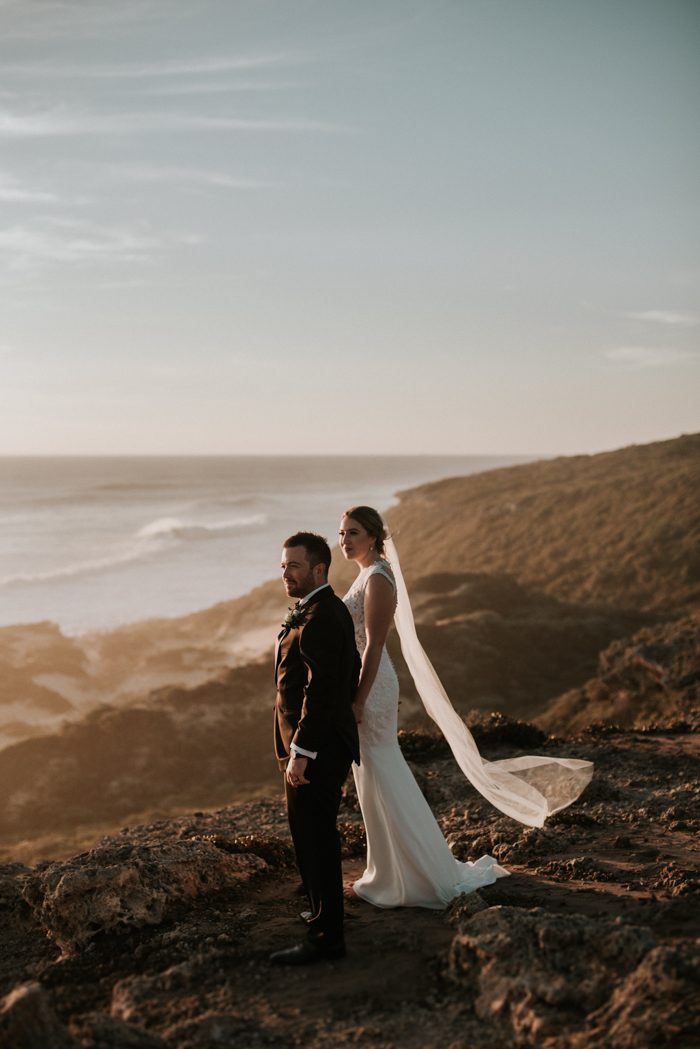 photo by Shannon Stent Images
Instagram is a really powerful marketing tool for our business. It's so common now to see clients using Instagram to plan their entire wedding day – they find a set of images that they love, and then with appropriate tagging and hashtags, it's so easy to get quick access to all of your preferred suppliers and vendors.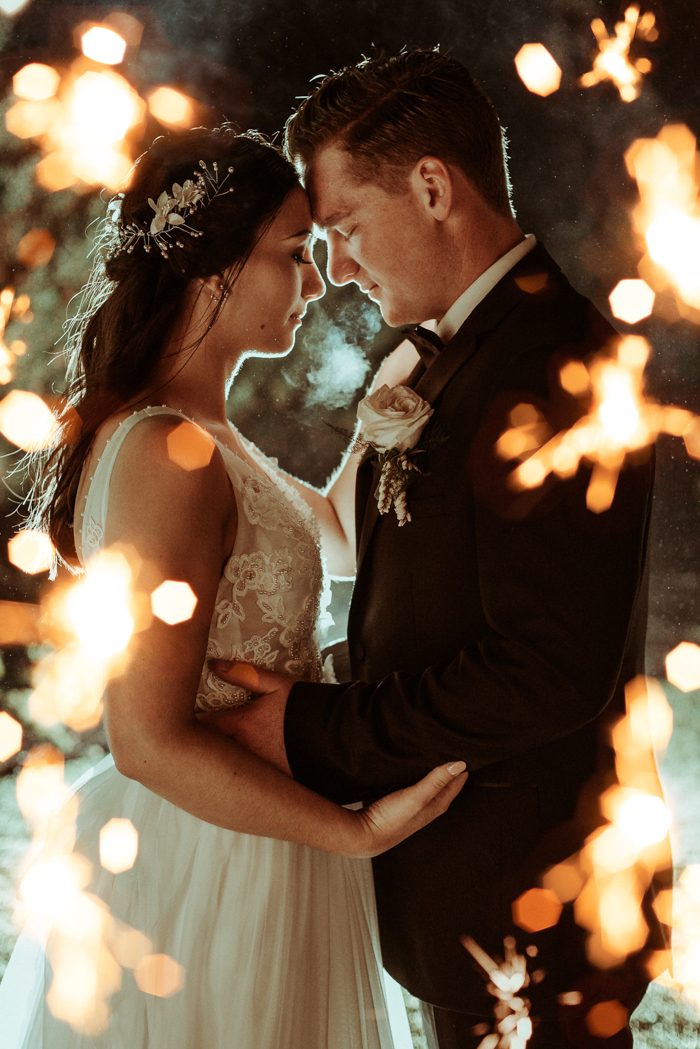 photo by Shannon Stent Images
My best tips for photographers to increase their following and engagement on Instagram would be:
Post regularly, set up draft posts so that you always have content ready to go
Use ALL of your hashtags and keep them relevant
Don't be afraid to post the odd picture of yourself every so often, for some reason our followers react well to seeing our weird heads!
Use captions wisely to promote interaction and engagement, and reply to comments!
 Finally, don't overthink your posts. This has been my biggest issue. You'd be surprised at which images will perform the best.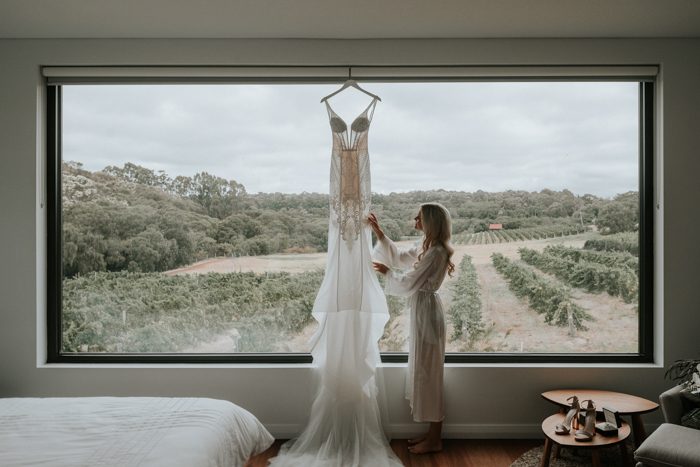 photo by Shannon Stent Images
Our most popular Instagram image would have to be the one of Crystal with her gown in front of the window, overlooking the vineyard (above). It is rare to find such a well lit room with stunning views and a huge window. Add to that a beautiful bride and her perfect dress! Everything really had to fall into place for this one.
Another image set that went a little silly for us was the super romantic proposal (below) of @murph.official and @manonmathews on the beach in Western Australia – there was so much raw emotion in these images and we feel so lucky to have been trusted to capture it all.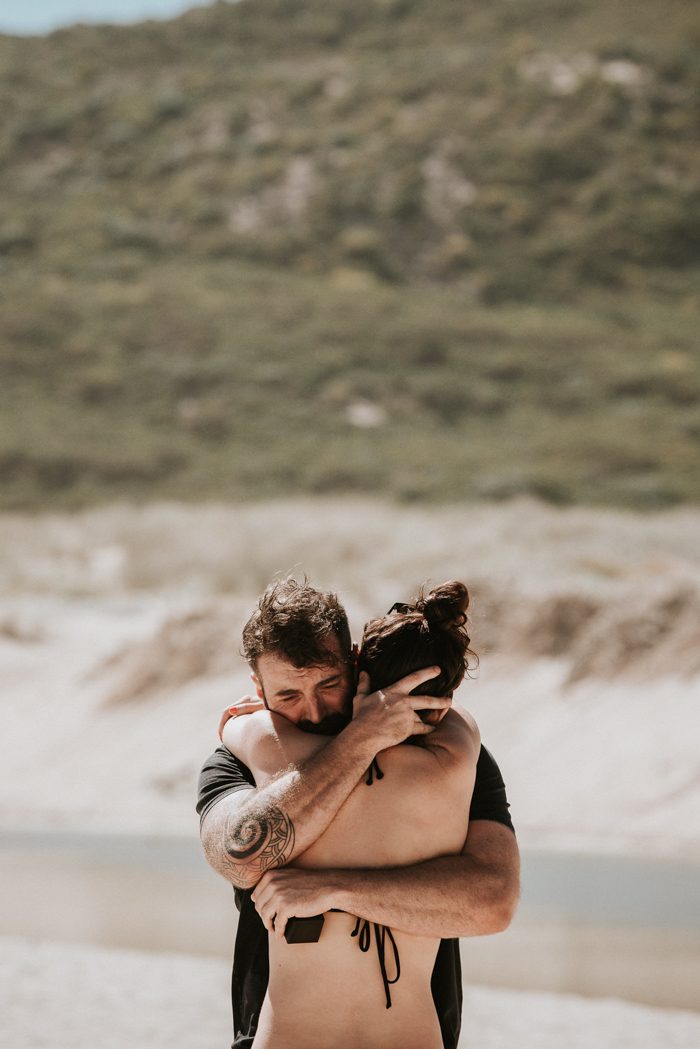 photo by Shannon Stent Images
Some of our favourite Instagram accounts to follow are @gabemcclintock, @thekitcheners, @erika_brooke, @im.jennagrey, and @loveandwater. These guys are always producing beautiful pictures and their feeds are full of inspiration!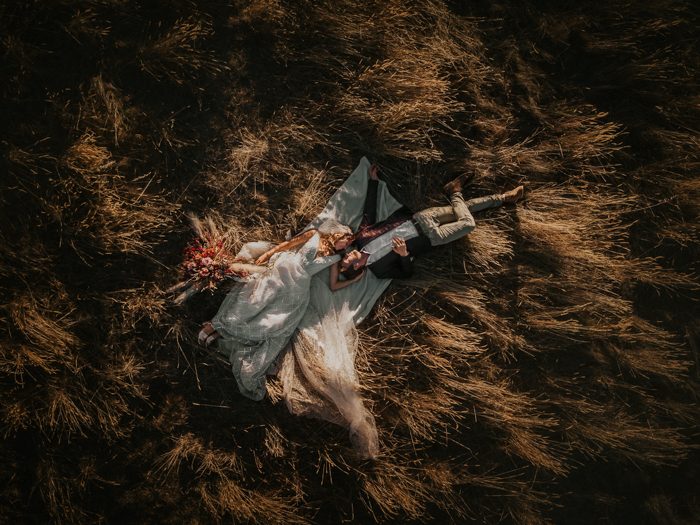 photo by Shannon Stent Images
Big thanks to this month's Instagrammers to Follow!
Haven't seen your favorite Insta account on here? Comment below if you'd like to recommend an account for a future Instagrammers to Follow!