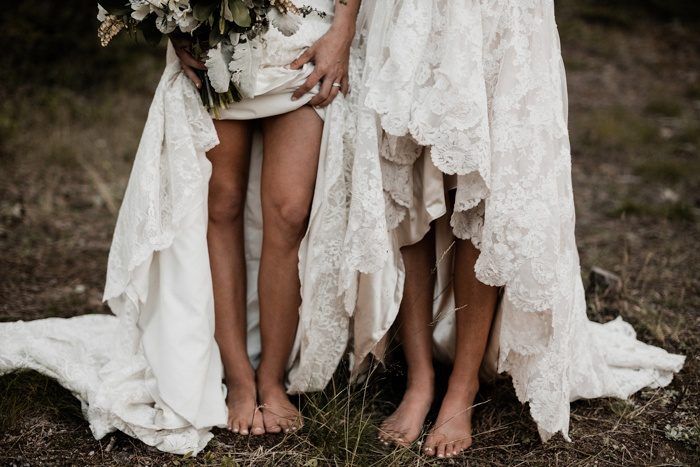 Photo by Wyn Wiley
Whether you're in need of redefining your approach to Instagram or you're just looking for a few inspiring accounts to follow, we've got you covered with this month's edition of Instagrammers to Follow! Find out how to make the most of your time on the gram as well as who your peers are following for inspiration. Big thanks to this month's Instagrammer crew for shedding light on this ever-changing platform and for sharing your lovely work with us!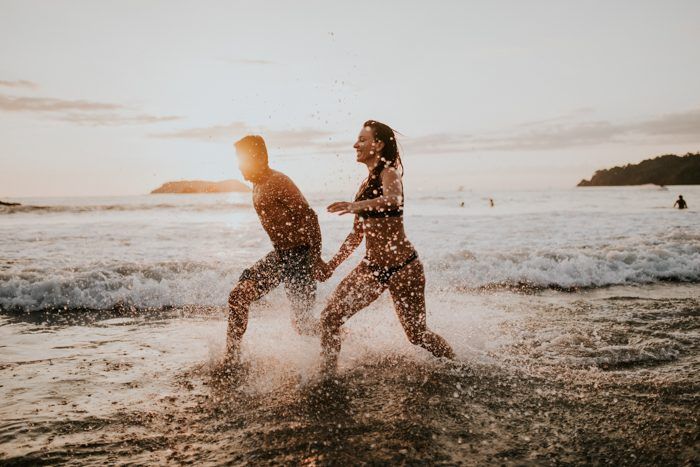 Instagram has affected my business in such an inspiring way! I look at it as my up-to-date portfolio. I try to post images from shoots a day or two after they happen. It shows clients that I'm constantly working at my craft, and excited about it. I often look back at my own feed and smile when I see all the images of recent shoots that I'm proud of. I think photographers should look at Instagram as a true representation of what your clients will get out of their experience shooting with you. I try to post images that show what I love to shoot, as well as how I love to shoot. Before a session, I tell my clients that we will be moving a lot and that I try to capture their candid reactions and emotions. I also tend to edit on the warm side, so my feed reflects that. Happy, genuine, and all the warm fuzzy feels!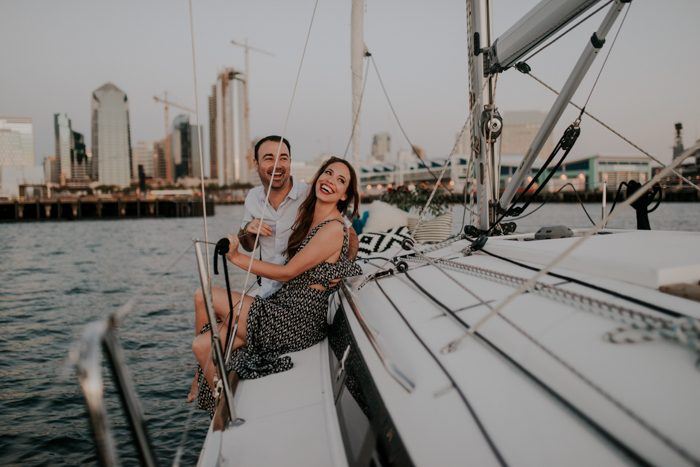 I found that a lot of people find my account from other venues or vendors I tag. Inquiring brides might be scrolling through their future venue's images and see that you recently shot there. I get a lot of inquiries that way! Posting constantly also seems to get me a lot of engagement, although I admit I probably need to work on this more! I also try to post a photo from my clients' wedding with their hashtag the morning after their big day. That way when their guests are just waking up, they scroll through the hashtag and see my image right away!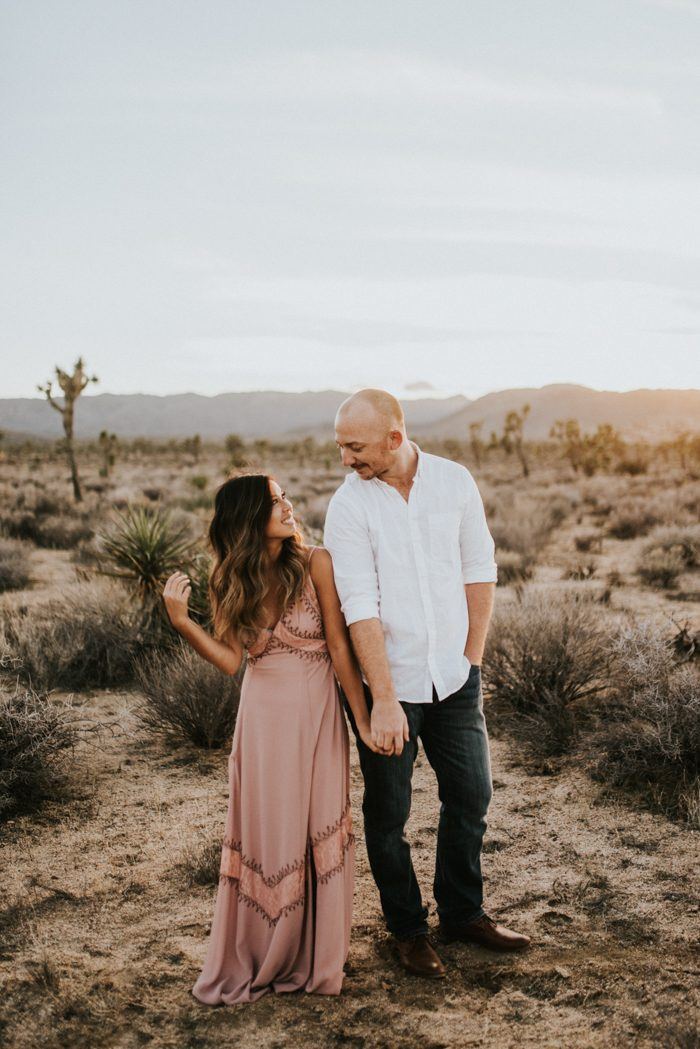 My most popular post was an engagement shoot in Joshua Tree. My average post likes on an image are around the 200-400 mark, and for some reason, this image got almost 2k! There could be a million reasons why this particular image was so adored; beautiful couple, perfect sunset, fun location, candid pose. Ironically though, I had a LOT of comments on where Vicki got her dress from! I tried to reply to everyone the name of the boutique where she found the dress and quickly realized that followers scroll through Instagram looking for inspiration the same way they do on Pinterest. I started tagging, hashtagging, and commenting a lot more of wedding dress designers, as well as vendors and venues, after that post.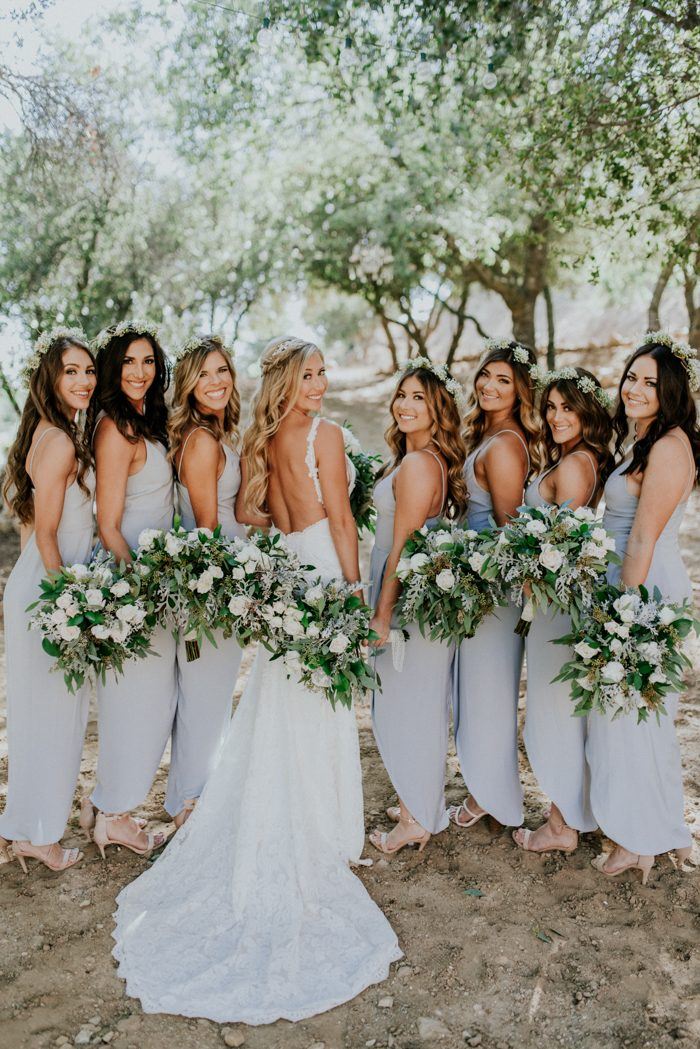 Personally, I love to follow backpackers and travelers' Instagrams! Even though I am not a landscape photographer, and don't aspire to be one, I LOVE scrolling through adventure posts. (I also follow a lot of thru-hiker accounts!) It keeps my mind happy and is a beautiful distraction from the wedding and editorial posts.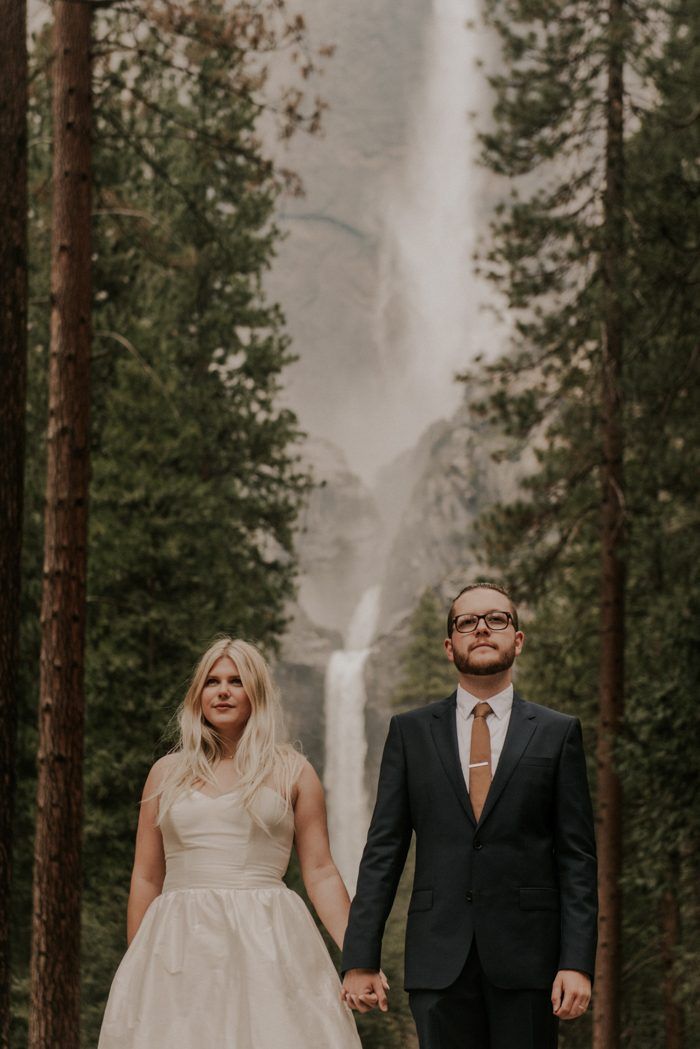 Instagram has completely changed every aspect of my business. It's free advertising really. Thanks to Instagram's new update, I was able to create a poll & ask my future & past brides how they find their wedding photographers. 87% of them said social media. If you want to be in this industry, you HAVE to be using Instagram. You have to put the time into Instagram if you want to get the ideal clients you are looking for because the majority are using social media to find their photographer. It is a lot of work to keep up with Instagram and you have to ignore the numbers because that does not define talent, your work does.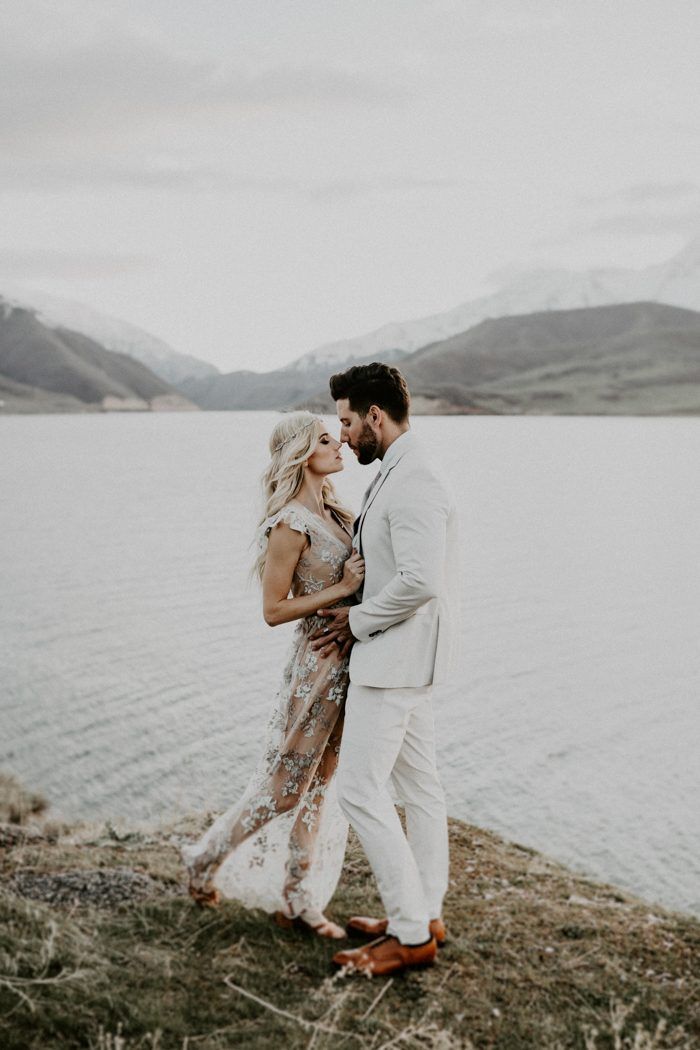 If you are wanting to use Instagram as a tool you need to post every single day. I noticed the more I posted obviously, the more people saw my posts. I also tagged feature accounts to help grow my audience and sometimes they would repost my photos. Hashtags are also big. I actually found the right hashtags to use through Junebug Weddings (The Ultimate Instagram Hashtag Guide). If you use the right hashtags for the audience you are trying to reach, it is easier for those people to find you. Also what has helped me is not to pay attention too much to the numbers. Like I said earlier, numbers don't define talent and you have to think of each number as an actual person because they are. When you look at it as a reason to engage with real people instead of just numbers that's when I started to see my page grow. Lastly, don't think too much about it! Just post your work & you will get noticed.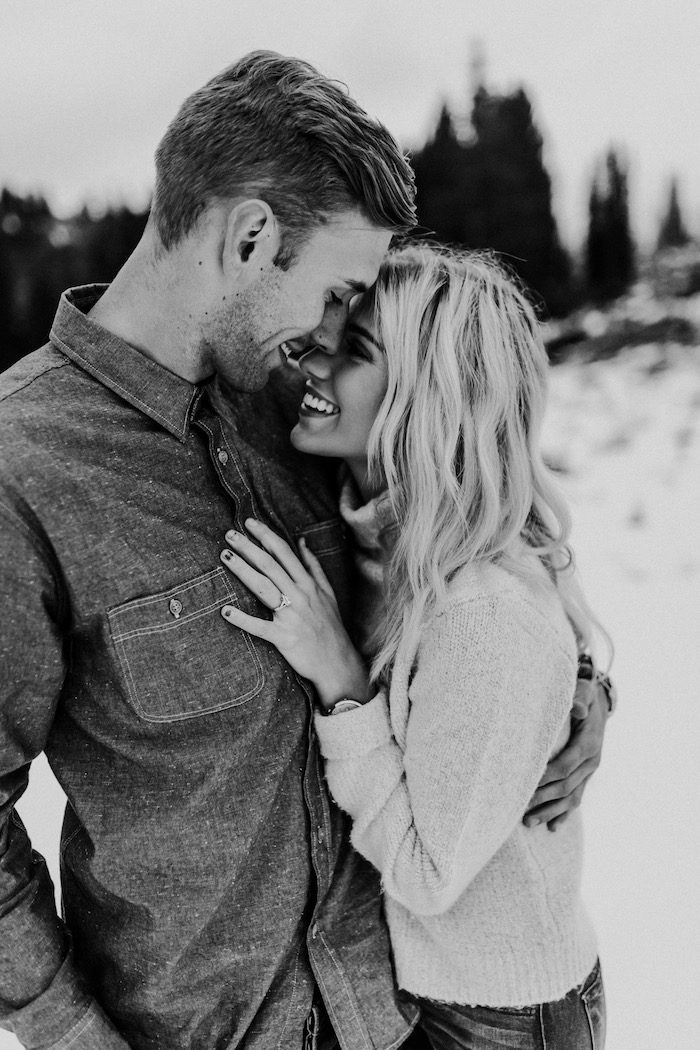 I notice that when I post for me and what I like, my posts seem to do well. It's crazy because my most liked photo is a black & white photo. Black & white photos don't tend to do as well as other photos, but this one particularly spoke to me. I wanted to share it because I used to really struggle with black & white photos and this was the first one I was really proud of. I explained that in my caption and it somehow got close to 12,000 likes. I don't really feel like I'm answering this question very well because I know people do exactly that and Instagram doesn't agree and the post doesn't do as well as you thought it would. That has happened to me countless times as well, but I've learned what is most important is if you are proud of your art and, most importantly, your clients. I wish I could tell you I am an expert on Instagram's algorithm, but I definitely am not. Just post from the heart, stuff you are really passionate about, and most of the time your followers will be too.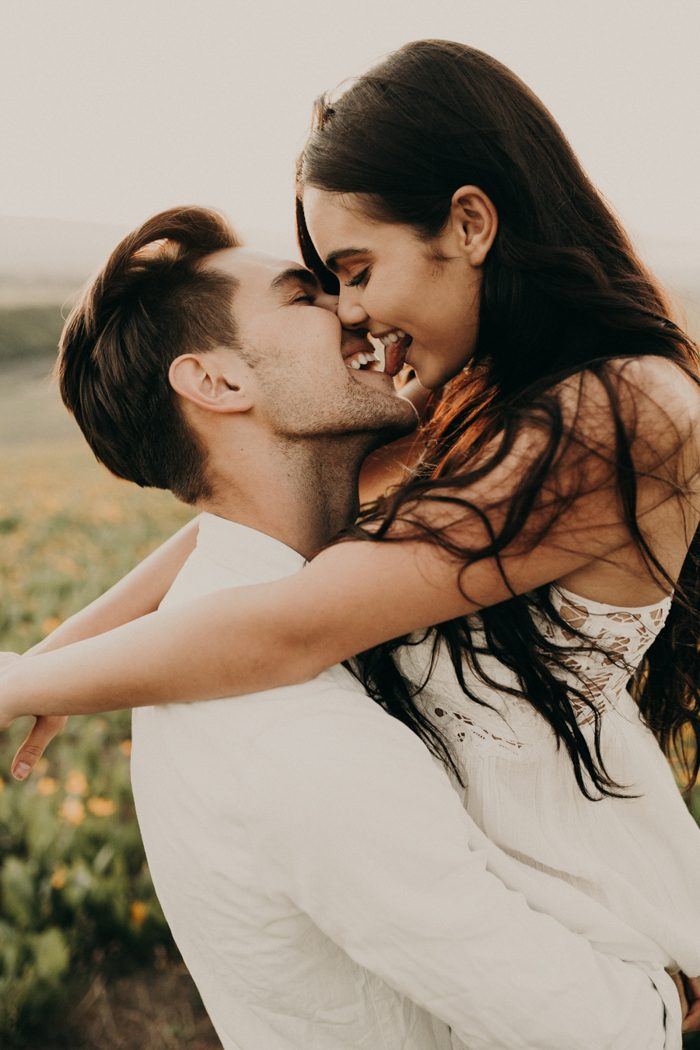 So many photographers inspire me it's insane. My friends can vouch for me because I always compliment out loud when a photo stands out to me. First I will talk about the photographer who got me really inspired to do wedding photography and that is Ben Patch. I have followed Ben since he started his Instagram and he always has made my jaw drop. I was able to attend his workshops this past April and learned how he gets the most amazing photos of his couples. He LOVES what he does and that is what I was able to learn from him is that you have to love it. I'll be forever grateful for him because he really got me started. Right now I can think of a handful of people who I look up to: Kandice Breinholt, Ashley Rae Jensen, Lauren Kendall, Anni Graham, Autumn Nicole, Erin Northcutt, Stephanie Fisher, Krista Ashley, Olivia Markle, Chase Sevey, and Phil Chester. But two particular photographers who are under the radar are particularly making me want to be a better photographer, Rodney Brown and Katherine Joy. These two have been absolutely blowing my mind. They are creative, they think outside the box, they push limits, and they make me want to start doing the same, branching out and trying something I've never done before. They deserve all the recognition in the world and their clients will be so happy to have them capture their love.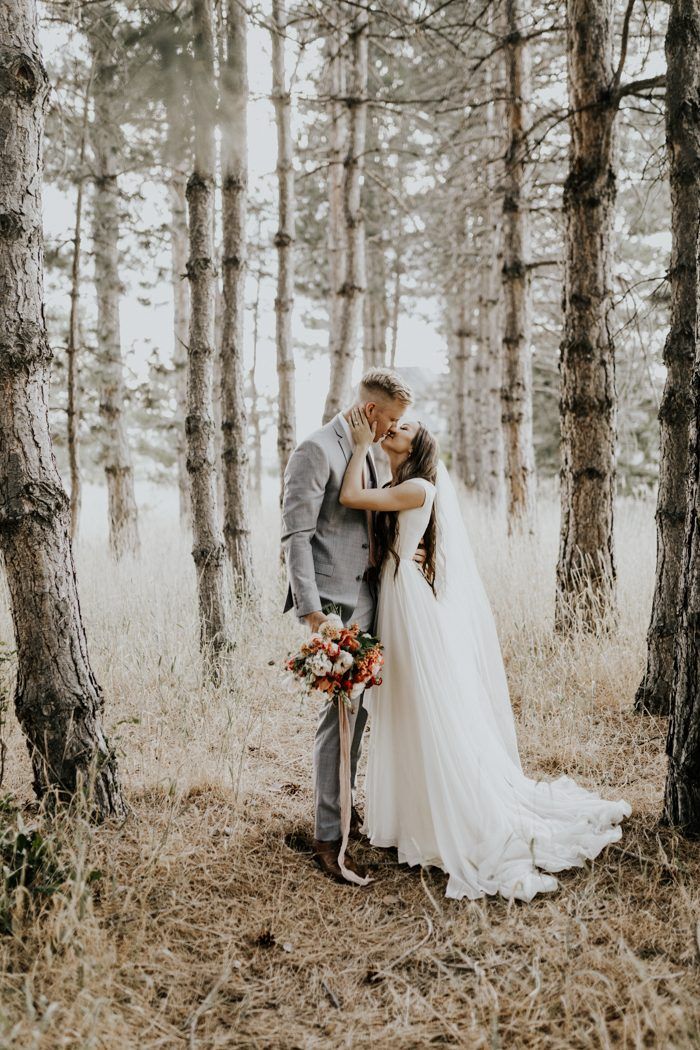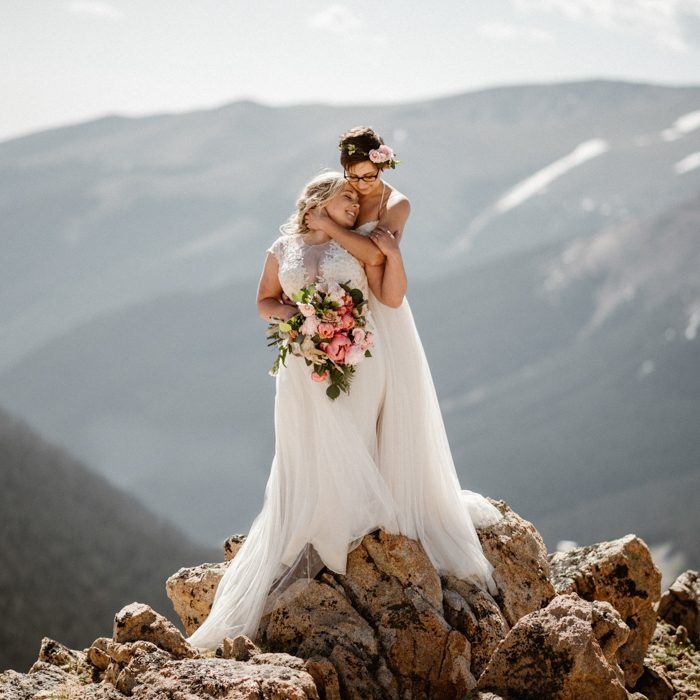 I actually only started actively using Instagram 11 months ago and I definitely wish I had started seeing its value earlier. Over the last year that my account has grown, I have seen a marked difference in my business as a result. It has helped so much to develop and reinforce my brand and passion for adventurous elopements among my current clients. When couples with upcoming adventure elopements see the images I post from what I'm currently shooting, many comment, "This is epic, I can't wait for our day with you!" Often when I arrive at an elopement, many remark how they always look at every image that I post and how it greatly increased their excitement for their day.
Additionally, Instagram has also helped me reach a much bigger audience than I can with other platforms. Historically, most of my business has come from great SEO — which has brought me a lot of wonderful Colorado elopements — but with Instagram's reach being worldwide, it has helped me connect with adventurous couples who want to elope by hiking up Mt. Rainier, or want a helicopter elopement in New Zealand or Tofino, or want a destination elopement in Iceland or Santorini. Most of my destination elopements booked for next year in Alaska, Hawaii, the Pacific Northwest, Mexico, and Europe have all been from Instagram. Growing over the past 11 months, Instagram now accounts for 25% of my overall bookings.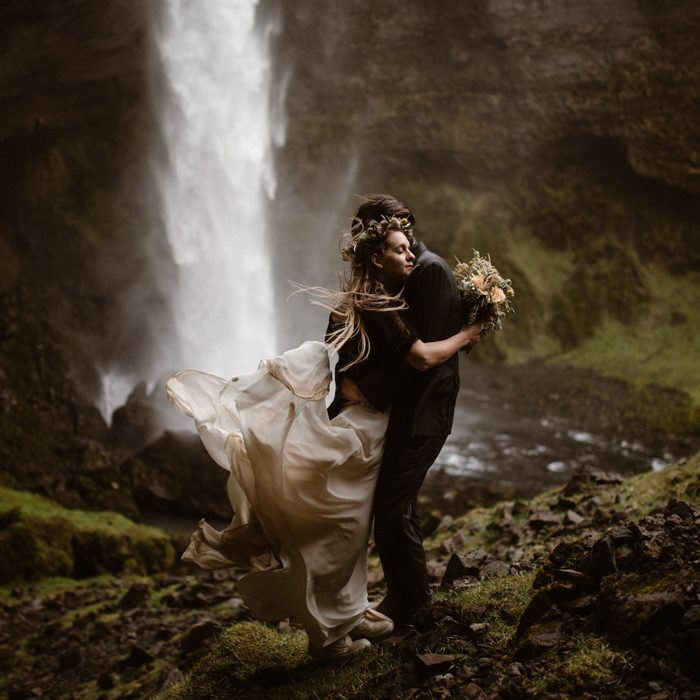 I believe the best strategy for Instagram is consistency and meaningful content. I aim to post every day to keep my content on the forefront of the feeds and minds of current, future, and potential clients. Posting consistently also increases the amount of overall time that my images show up in the "top nine" for certain hashtags. Just like SEO, being on the "front page" of Instagram for relevant hashtags like #elopementphotographer, #intimatewedding, or #hikingelopement dramatically increases the number of inquiries I get from Instagram and grows my overall number of followers. For increasing engagement, I believe in sharing your passion and the "why" behind what you do as much as you can in your captions. I find that when I share my heart and passion for elopements, and why I believe that they're the best type of wedding days, and share the stories of the amazing couples that I've helped create and capture adventurous elopements for — that's when I get the most engagement. Ask your followers questions and post bold statements about your beliefs and passions — that will go way farther than cliché quotes or song lyrics.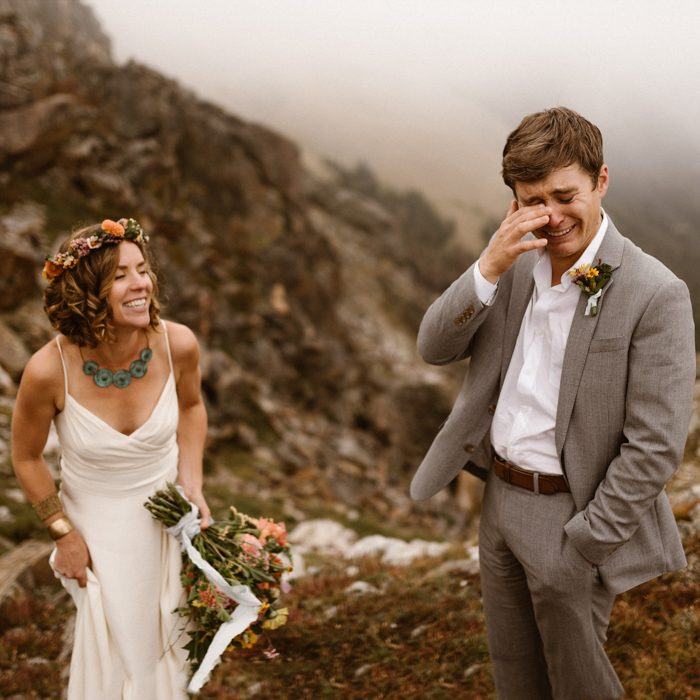 The most popular image, by far, that I've ever posted on Instagram was an emotional moment from an adventurous Rocky Mountain National Park elopement. Right after this couple said their tear-filled vows to each other, and officially "married themselves" (as you can do in a self-solemnizing elopement in Colorado), the couple was overwhelmed with the joy of finally being married. The groom cried, I cried — it was one of the best moments I've ever experienced as an elopement photographer. Many accounts have reposted this image and assumed it was from a "first look" but it was actually immediately after they said their vows and kissed for the first time as a married couple. The moment was the groom's realization that he had just married his best friend—and it still gives me chills to remember. I believe it went viral on Instagram because it embodies what everyone wants to feel on their wedding day — sheer joy and happiness. One of the many things I love about elopements is that these type of unhindered emotional moments happen much more often than at large weddings — couples can really be themselves and let all the emotions flow freely.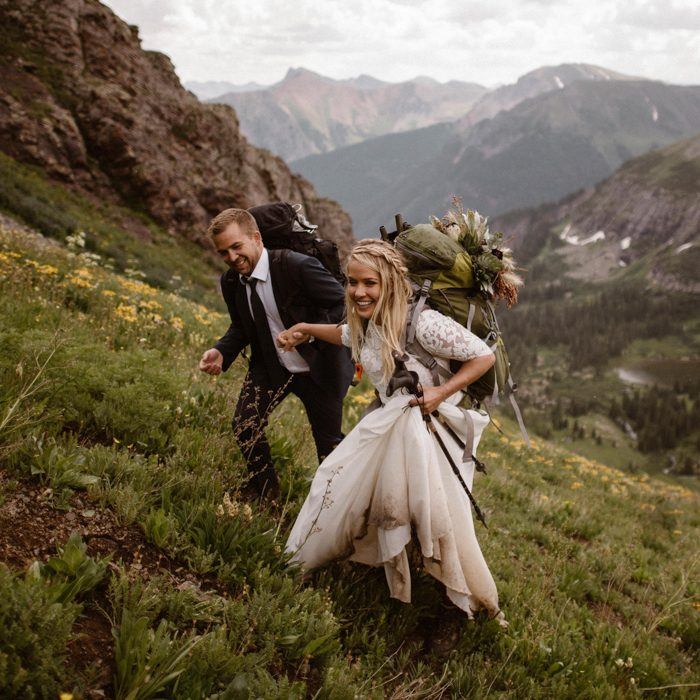 One of my biggest photography inspirations for intimate weddings and elopements is @thekitcheners based out of the U.K. Every image they post gives me all the feels and really fully embodies what I love about being an elopement photographer. I'm also obsessed with @chrisandruth, who are also Europe-based, and photograph so many incredible destination elopements around the world. I'm so excited to see that the industry is trending more towards adventurous elopements and that more and more couples are choosing to have the type of wedding day that means the most to them — a private, intimate, unique, and meaningful celebration on of their commitment to each other in any awe-inspiring location they desire. Elopements are the BEST!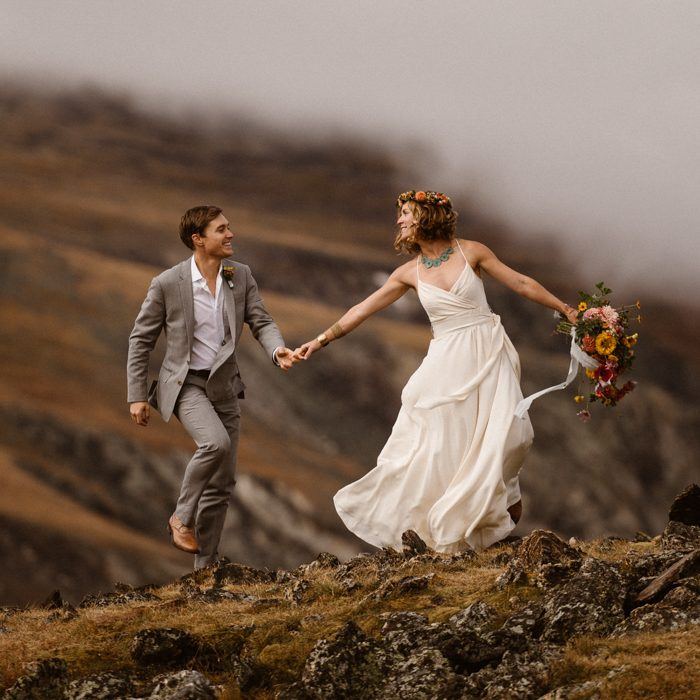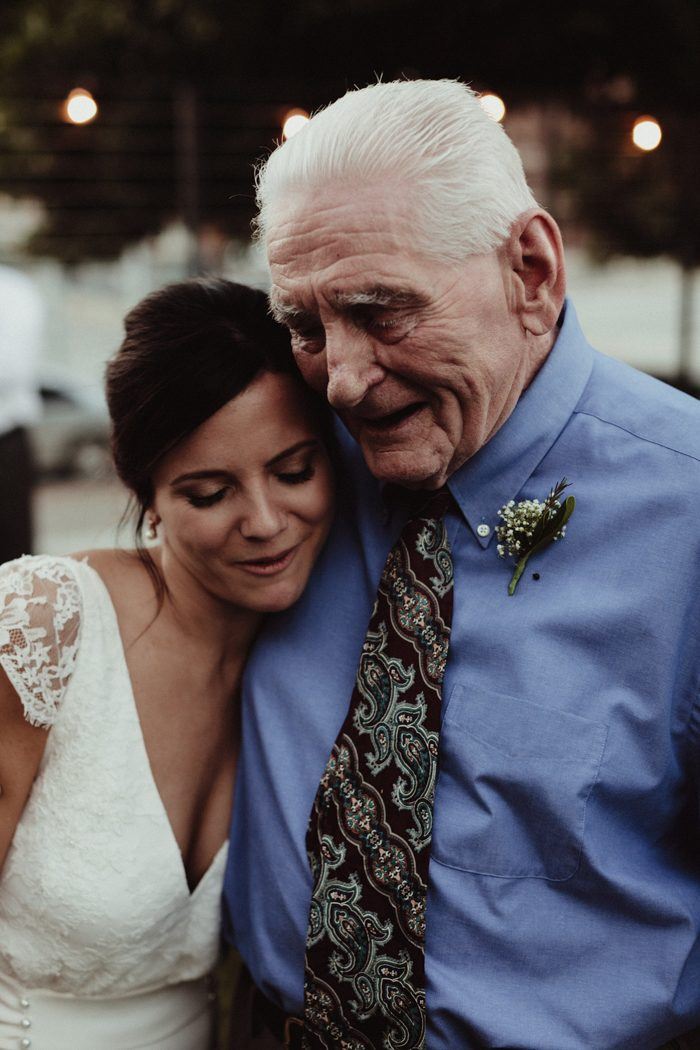 Instagram has affected my business in every way. Now more than ever am I able to connect to new clients and keep relationships with past clients.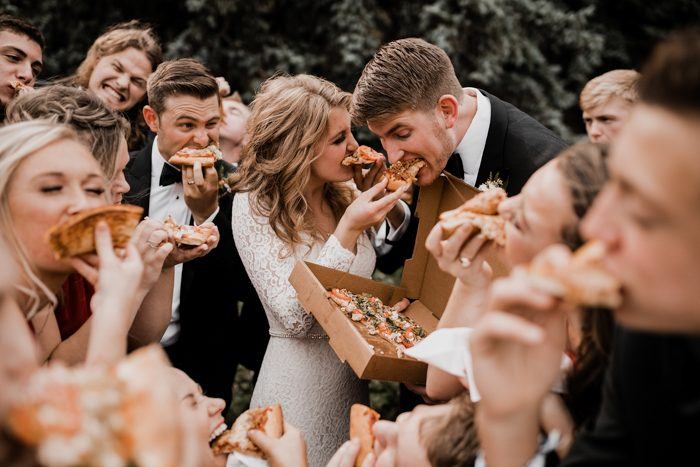 Post the work that no one else is posting. The photo that's a little less cool but a little more meaningful to you. Work that tugs at your heart will tug at other people's feels.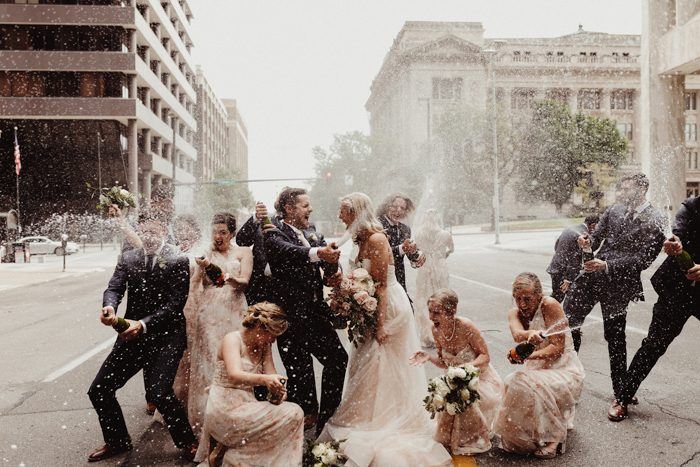 By far, the most popular post is an image of mine of a couple and their whole wedding party popping champagne all over each other post-ceremony. If there's one photo I could have taken to sum up that couple, it would be having a party with their friends, and that's why I think the image did so well online. Anytime you can take photos that are representative of peoples' personalities and the things that make them unique not only will photos do well online but the photos will really mean something to the couple – and that's what's really cool to me.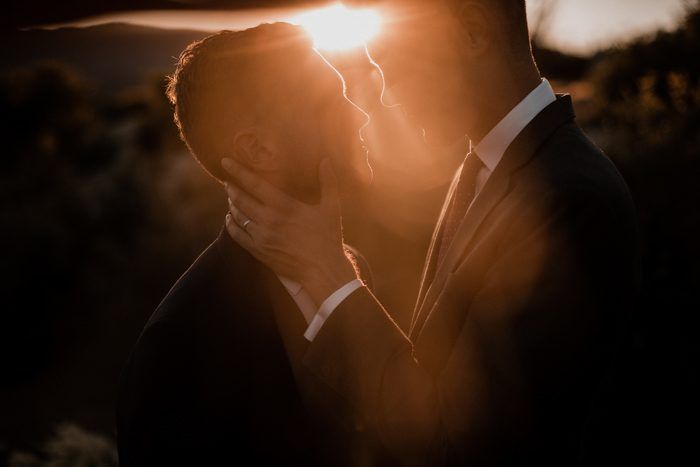 I draw a lot of inspiration from @imageisfound and @ferjuaristi. Other than a handful of photographers, I mostly draw inspiration from portrait photography accounts like @__nitch and inspirational people like the painter and author @dallasclayton and author @jedidiahjenkins.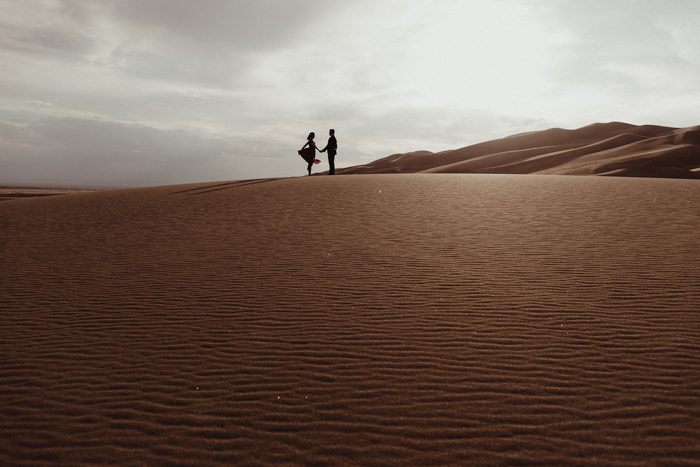 Massive thanks to all of our Instagrammers to Follow!
Be sure to hop on over to the Photobug Facebook group to join in our monthly Instagram follow train!