Sometimes Instagram can feel like a big mystery that only a select few have figured out. Fortunately for all of us, there is definitely a recipe to success when it comes to this popular platform and our Instagrammers to Follow are here to give you the down low on what's worked for them and what hasn't, along with actionable steps that you can start taking today!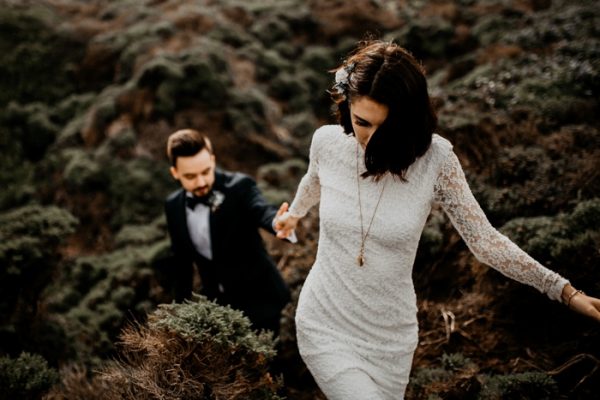 When it comes to attracting potential clients, people want to connect with the photos instantly. It is important that they enjoy the work and photography style before they meet me, and Instagram does just that.
Instagram expanded my business through the power of hashtags! Hashtags are a great tool to market yourself by targeting the desired audience or connecting your work to a specific location. It has also been a source of inspiration by exposing me to various locations that I'd love to travel to.
I definitely have a love-hate relationship with Instagram, mainly because of the captions!! Thank goodness I'm a photographer and not a writer. Not only that captions can be tough to write, but they are also time-consuming, especially when English is not my first language. But all that time and energy becomes worthwhile when an inquiry lands in my inbox that says "I found you through Instagram!"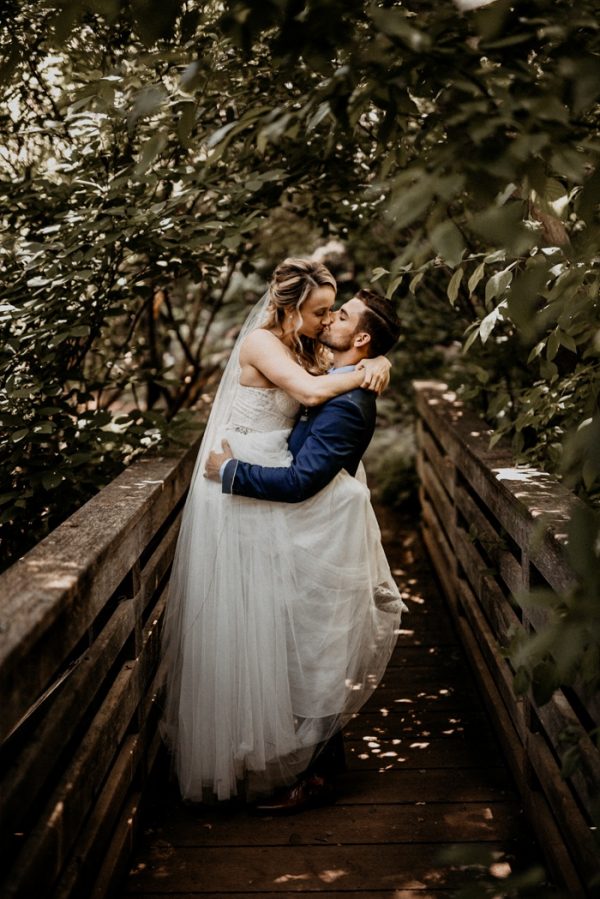 To expect a photo to "do well" or to "gain followers" just by sharing photos and adding hashtags is not an efficient way to grow on Instagram. Post frequently and utilize hashtags that are relevant to your photos. This improves your chances of reaching who you want to photograph or who finds and follows your work. Engage with others in the community by liking and commenting on their work. It's a great way to connect with other professionals and cultivate friendships. Interact with the comments on your posts. When someone takes the time to comment, I always do my best to reply or answer any questions about the photo. I appreciate their time and feedback on my work. This helps me form a personal connection with the people who follow my page and see my photography from the client's perspective.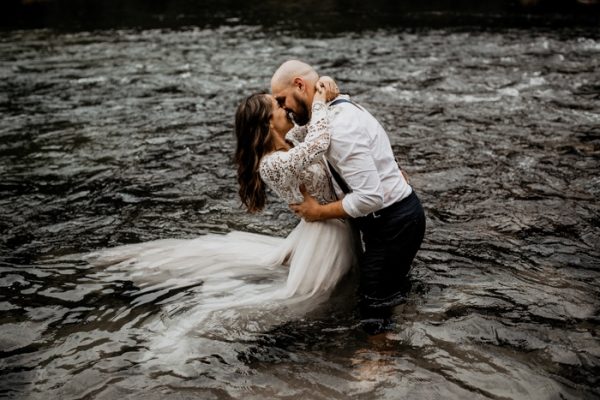 My most popular picture to date was Cynthia and Brad's elopement in Yosemite National park. It was at the end of their elopement day during a heatwave and they decided to hop into the river and cool off. It was a moment that occurred naturally and I couldn't help but hop in as well and capture the moment! I think this post did so well on Instagram because it was spontaneous, carefree, and unconventional. This picture also shows the couples' strong connection and love for each other. It was a really special moment that I was fortunate enough to capture.
There are several pictures I have shared that I thought would do better than they actually did, numbers wise. I think this is important to share with aspiring photographers. I'm not sure if it was timing, algorithm, or simply not received well, but I've kept these posts up because it's part of my work and it's good to not get caught in the numbers.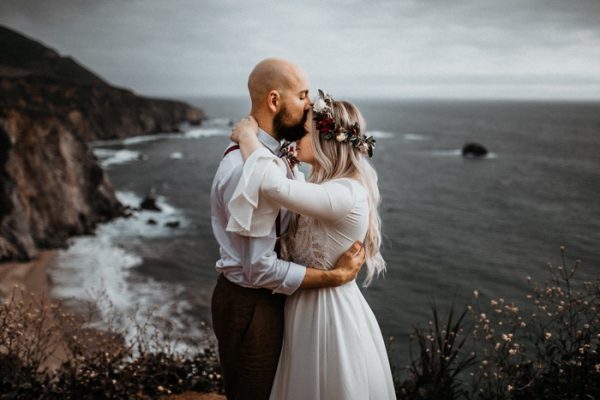 Everyone's portfolio is at your fingertips with Instagram. It's hard to pinpoint sources of inspiration as the popular page constantly updates with every refresh. My friend, Erin Northcutt (@erinorthcutt), comes to mind immediately. Her work is authentically her. I can see an individual photograph and instantly know it's hers. Sebastien Bicard (@sbicard_photography) is another photographer that I'm proud to call a friend. His work is timeless and purposeful. I love Melissa Rey's (@melissareyphoto) creativity and her out of the box approach for documenting stories. Chris & Ruth (@chrisandruth) are definitely inspirations for destination shoots and I enjoy that their work is always clean and crisp! Finally, the surrealism of Muse & Mirror (@muse.and.mirror) mixed with the darker mood of their wedding photography is one of my favorite accounts to follow!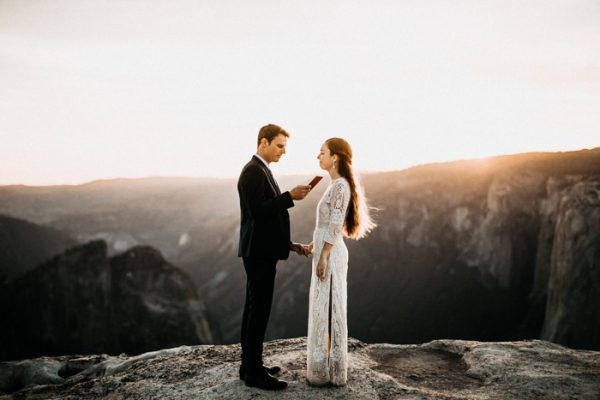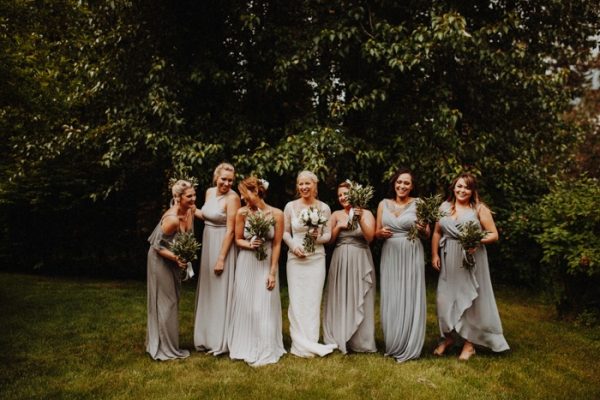 Instagram has been a great way to connect with other photographers locally and everywhere else. We end up sending each other referrals and that's definitely my favorite aspect of the platform. It's also been sort of a business card for me. When I start chatting with wedding guests and they ask me for a card, I just tell them to follow me on Instagram.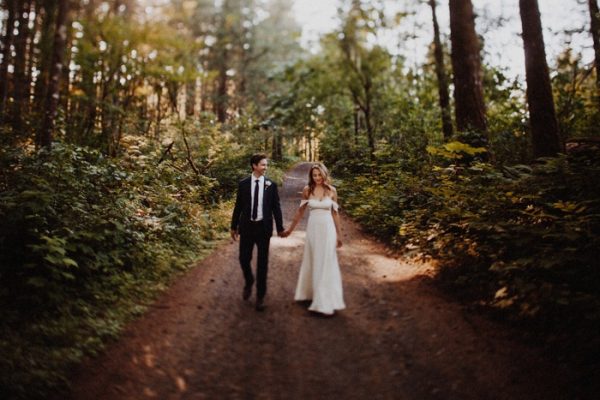 Consistency is what we all aim for, however keeping quality high is important too. Find a good balance and you're golden. I've been using more hashtags lately and it really helps with exposure. Use venue location tags too! I've had clients book me because my photo was the top image for a local venue.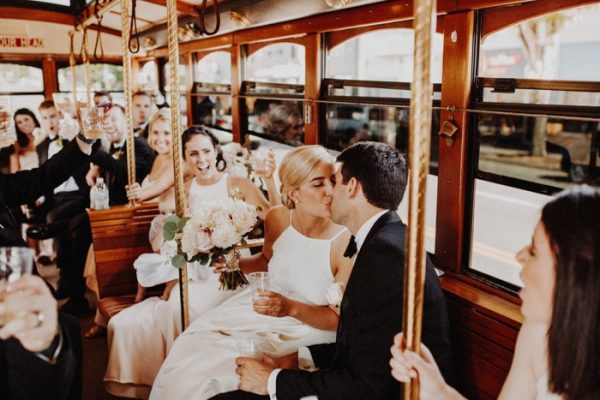 I posted a photo recently of one of my couples kissing on the trolley with champagne in hand. Their friends were all crammed into the seats around them cheering. It's one of those moments that happened naturally and I think you can just feel the love and happiness.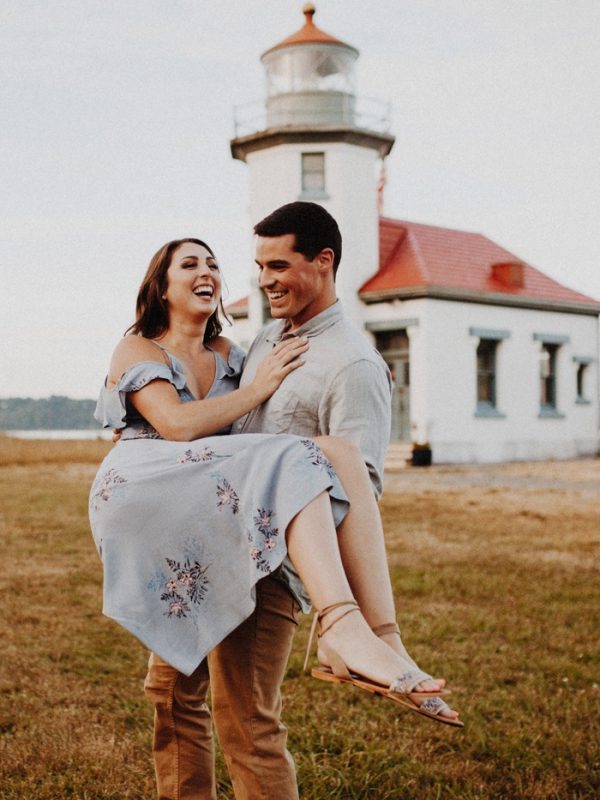 Laurence Revol has been a favorite of mine for a while now. I love her use of composition and light. Bayly & Moore inspire me because their level of creativity is outta this world. I watch their stop-motion videos almost daily. Olivia Bee is a portrait photographer whose dreamy style I love.
@laurence.revol
@baylymoore
@oliviabee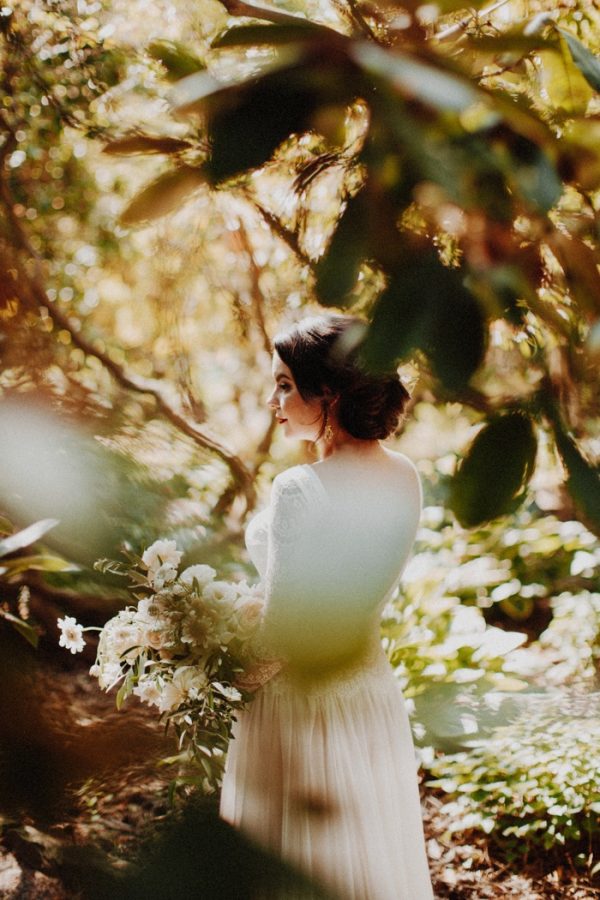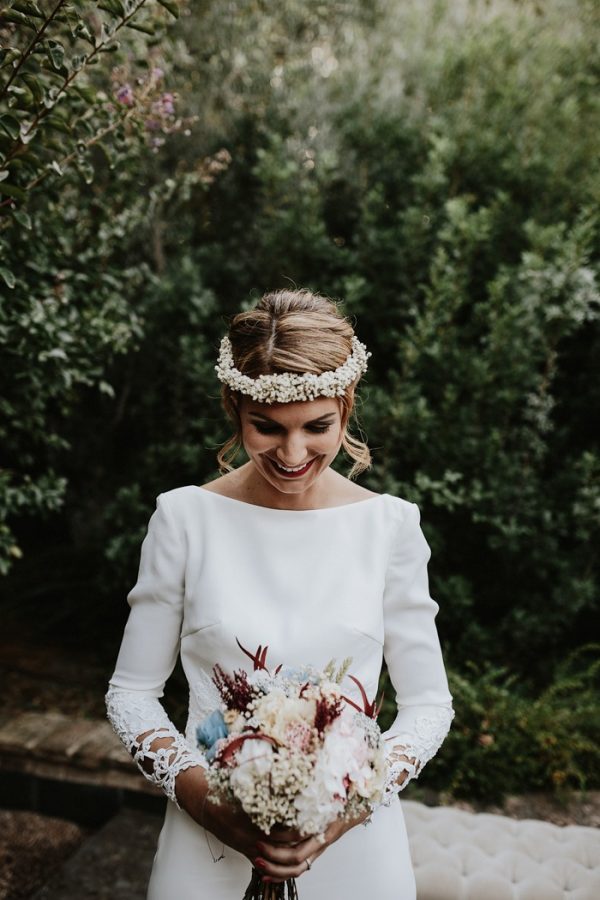 Instagram has affected us very positively! Thanks to this tool, we reach many of our customers and it allows us to reach different places regardless of distance.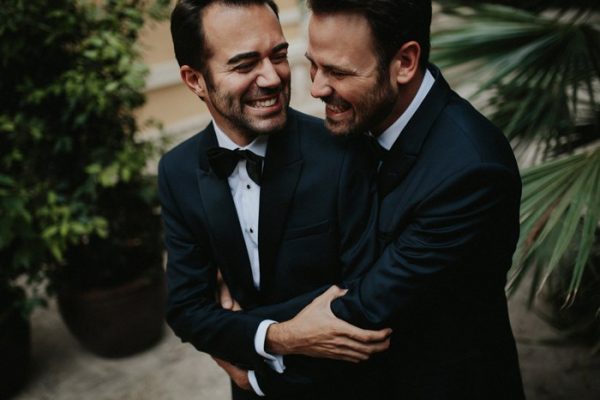 Our advice is to continually update the profile by uploading the latest works and constantly share content, that the profile maintains a line regarding your work style.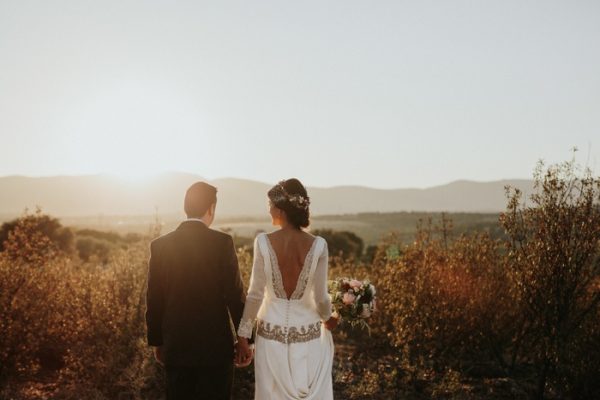 The image above is our most popular image because it is a photo that transmits love and calm, and we chased a lovely and warm sunset.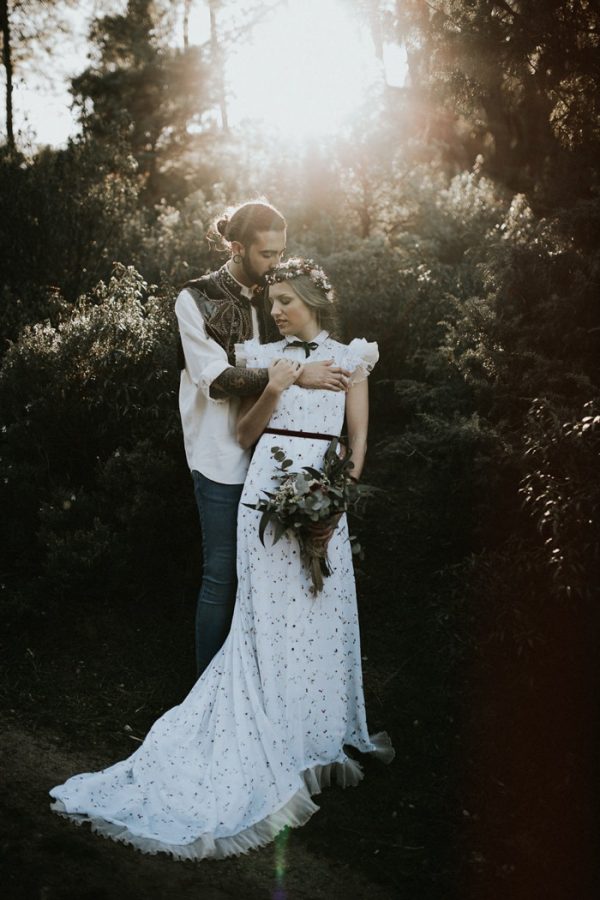 We like to see another type of photography, we do not usually see only wedding photography. Some of the accounts that we often see often: @drcuerda & @anniset (we love this couple) @jasonmpeterson, @mattu1 and @1924us (a little of everything).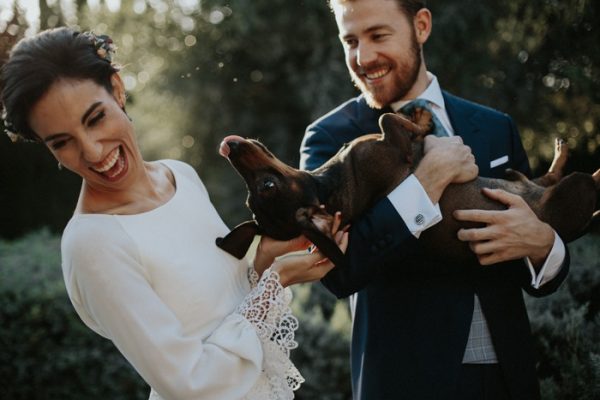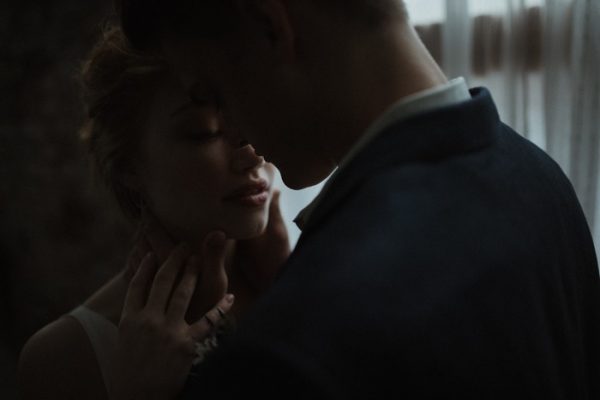 One of the great things about Instagram is that it's a venue that gives you another opportunity to shape how you present yourself to the world. It's a portfolio that has to be created over time and that gave us a good opportunity to see what we really liked about what we were creating and use that information to refine our style and direction. That and the obvious benefit of being in front of so many people, some of which book us, has made us love Instagram.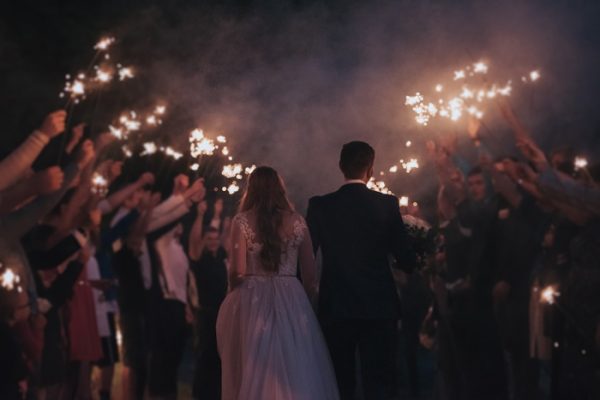 I think the most important thing for us has just been to post intuitively, and not allow ourselves to be consumed by the pressure of posting for the sake of posting. For us sometimes this means going a week or two without posting in order to feel like we found the image that feels like the best fit for us. We definitely don't want to shine a negative spotlight on those who do post frequently and often, and we know a few Instagrammers would disagree with our philosophy on that. Sometimes we envy photographers who are able to post every other hour! But we need to be sure to be us.
We have been happier now with our feed than we have since we started because we have allowed ourselves to distance ourselves from the pressure and obligation of posting. We post what we like and what we're excited about and we think people really seem to sense that honesty and respond to it.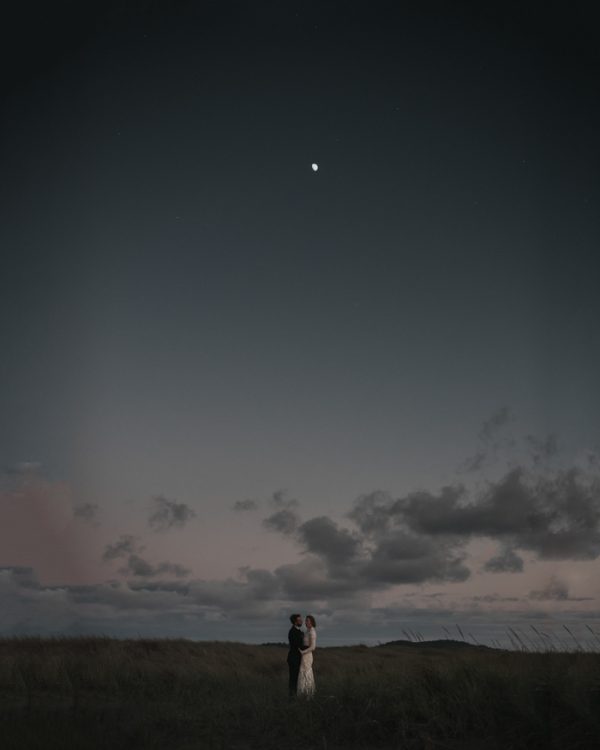 It seems a bit weird now but this image was the first vertical we posted because we had mixed feelings about Instagrams vertical aspect ratio. So maybe it had something to do with our followers not expecting it. More likely we think we can all relate to that feeling of a sky that's too big above, a moon that's right where it should be, and its just the two of you right next to each as night starts.
For inspiration, both Will and I gravitate towards Nirav Photography and The Kitcheners' Instagram feeds! Great artists seem to inspire and cause us distress. We just see the talent, work, and creativity that they have as being on a completely different level and it's just such a treat to see what they bring out of couples.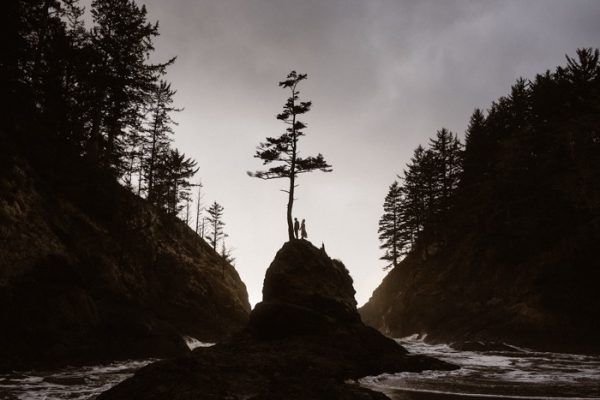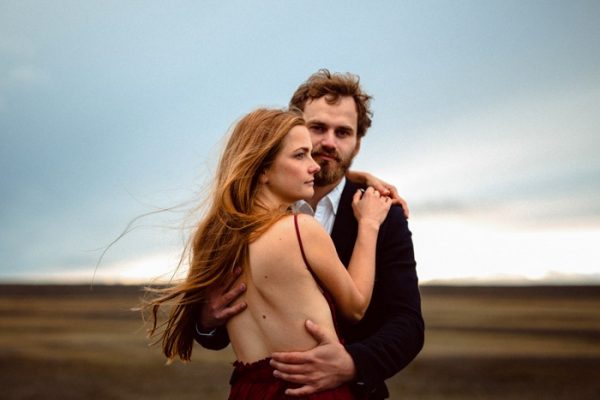 Although Instagram has been mildly exasperating (shadowbanning and algorithm woes, anyone?), it has also been pretty amazing. I've been getting enquiries and bookings from people in different continents because they saw my work on Instagram and reached out. I think it's so exciting that anyone anywhere could easily stumble across your work on Instagram and decide to connect with you! I've also made so many incredible photographers friends from all over the world through Instagram. I think it's important to find your tribe because we all know how hard this can get sometimes. It's so incredibly helpful to have a group of people who get you, and who can support you and offer advice and encouragement.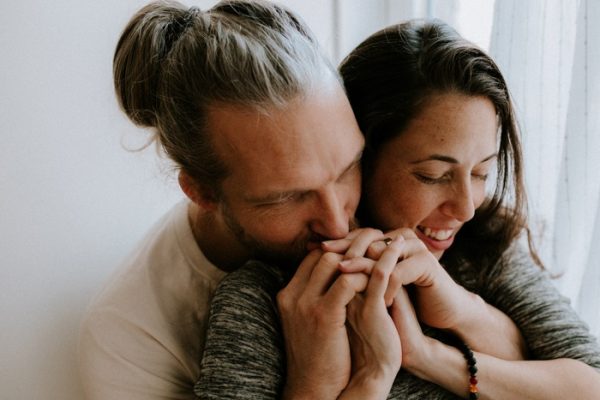 Using geotags and a variety of hashtags (a mixture of general and specific ones, popular hashtags and some which are less commonly used) helps to get your posts seen by people who do not follow you. Getting featured by big accounts is also one of the easier ways to get your work discovered by others. Being helpful and genuine is really important too – always make it a point to reply genuinely to comments and DMs (I always try to be as helpful as I can when I answer questions about how I edit, technical questions and questions about my gear, etc.). Most people are really appreciative when you're willing to help.
Also: don't be too worried about likes. Sometimes I know a photo might not do very well because there are certain things people like to see more than others on Instagram but I post it anyway because that's what I feel like sharing at that moment. It takes the fun out of Instagramming if we have to bother about how well our photos perform all the time. I treat Instagram like an informal portfolio that also allows me to share a bit about my personal life so that my potential clients can get to know me better. (Also, Instagram stories are really useful for sharing behind-the-scenes and more personal stuff.)
And to be honest I'm not as active as I think I should be on Instagram and I think my feed is a bit of a mess but I'm trying to get better at it. Currently, I use a planning app (called UNUM) and it's really helping me a ton by letting me plan my posts and captions, etc. I try to curate my feed so that potential clients are able to see what my style is the moment they look at my grid.
My most popular photo is this one here – my couple and I hiked up the mountain in the dark, back to the spot where they eloped earlier that day. We made a campfire, roasted marshmallows and hung out til the sun came up over the fjord. Norway is so breathtaking and this was one of the most incredible moments I'd ever been part of. I think the photo was so popular because I wrote a heartfelt caption sharing some good news about the photo and it got commented on a ton by friends, clients past and present, fellow photographers and people I didn't know, etc. I mean, you might even say that it was on fire (pun intended – I'm kidding please don't include this or everyone will think I'm a dork. Or maybe it's okay to be a dork? I don't know, now I'm just rambling.)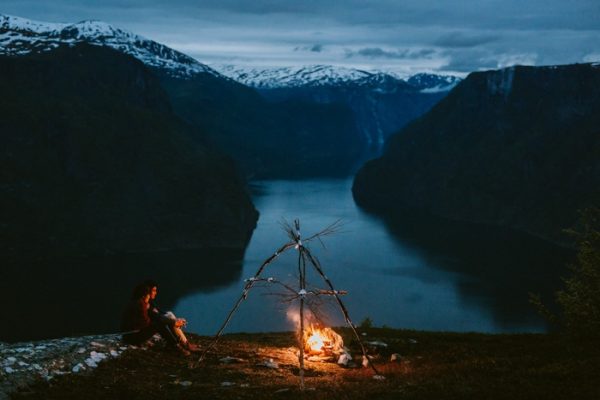 A few crazy talented photographers whose work I really love seeing in my feed are (there are honestly SO many, but here's three of them): Ryan Muirhead, Muse and Mirror, Rosey Red Photography, and Tessa Shannon.
https://www.instagram.com/ryanmuirhead/
https://www.instagram.com/muse.and.mirror/
https://www.instagram.com/roseyredphotography/
https://www.instagram.com/tessa.shannon/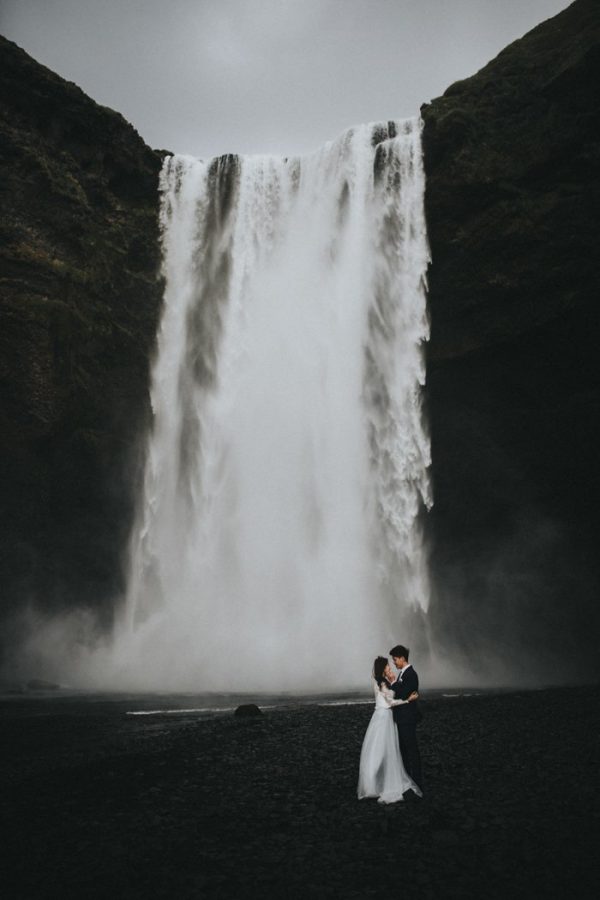 Big thanks to this month's Instagrammers to Follow!
Looking for more Instagram advice? Check out the Ultimate Instagram Hashtag Guide for Wedding Photographers.