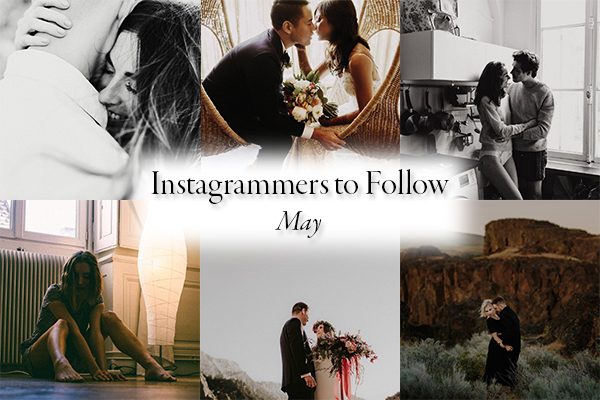 Photos from top left to bottom right: @dawn.charles, @laurenscotti, @captainfer, @philchester,@kandicebreinholt @robertjhillphotography
We're excited to introduce you to some of our newest Instagram obsessions! This month, we've been head over heels for accounts that showcase a great mix of destination weddings alongside quiet, more intimate adventures. We think it's important to show your potential clients a wide spectrum of work, and these 6 accounts are masters at doing just that!
Lauren Scotti mixes her personal life with her wedding photography beautifully. It's seamless. We've enjoyed getting to know not only her couples but Lauren, as well, and we think you will, too!
Based in Bogotá, Juan Fernández fills his feed with dreamy scenery, striking model work and of course, beautiful snaps of couples from around the world.
Based in Oregon, by way of California, Dawn Charles is a wedding and elopement photographer who's Instagram is chock full of beautiful imagery. Brace yourselves. Dawn's feed is addicting.
Robert J Hill is a master at capturing truly intimate moments between his couples on top of mountains, on sandy beaches, in forests, you name it! We think you'll enjoy Robert's adventures just as much as we do, so go ahead and give him a follow.
We only recently discovered Kandice Breinholt and her Instagram feed and we are never turning back! The way Kandice documents her couples is so honest and pure. Every image is full of emotion and movement. It's clear that Kandice has a knack for connecting with her couples, and we think that's a skill every photographer values!
Phil's work is just downright sexy. Every image more intimate than the last. If you're not already following @philchester, please do yourself the enormous favor by giving him a follow.
Have any suggestions for next month's Instagrammers to Follow? Be sure to let us know in the comments below!