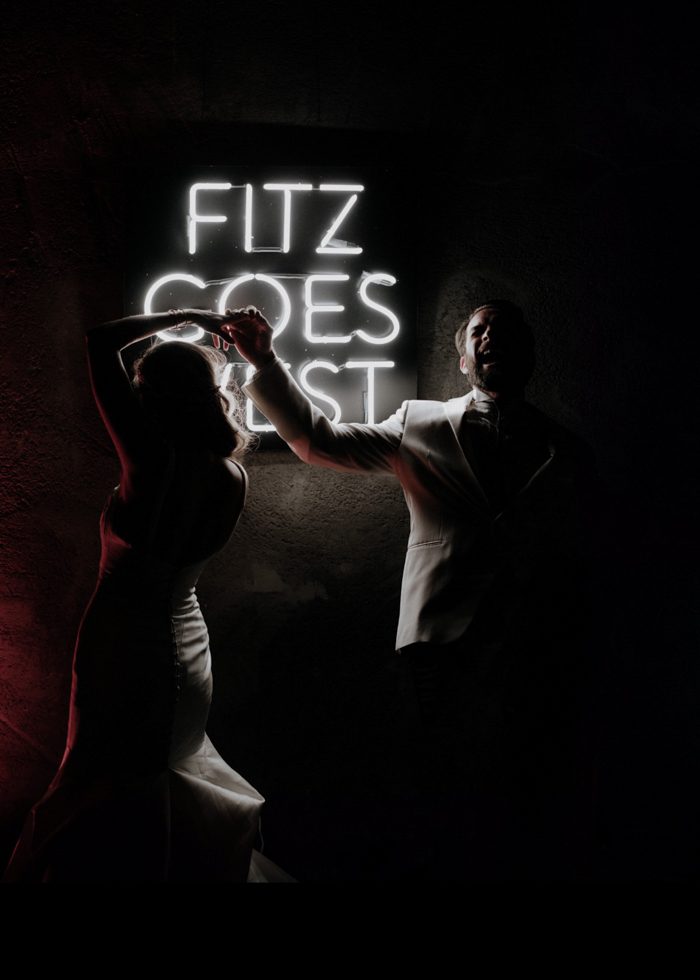 photo by The Brothers Martens
It's time for another round of our Instagrammers to Follow and, man, have these five photographers and videographers shaken things up! With Insta's forever-changing and unpredictable algorithm, you won't believe what the general consensus is when it comes down using the social platform (hint: do whatever you want!). In all seriousness, these talented entrepreneurs are keeping it real and marching to the beat of their own drum which has turned into such fruition with clients and a community that best fits each and every single one of them. Check out their incredible work and how they're using Instagram to benefit their businesses!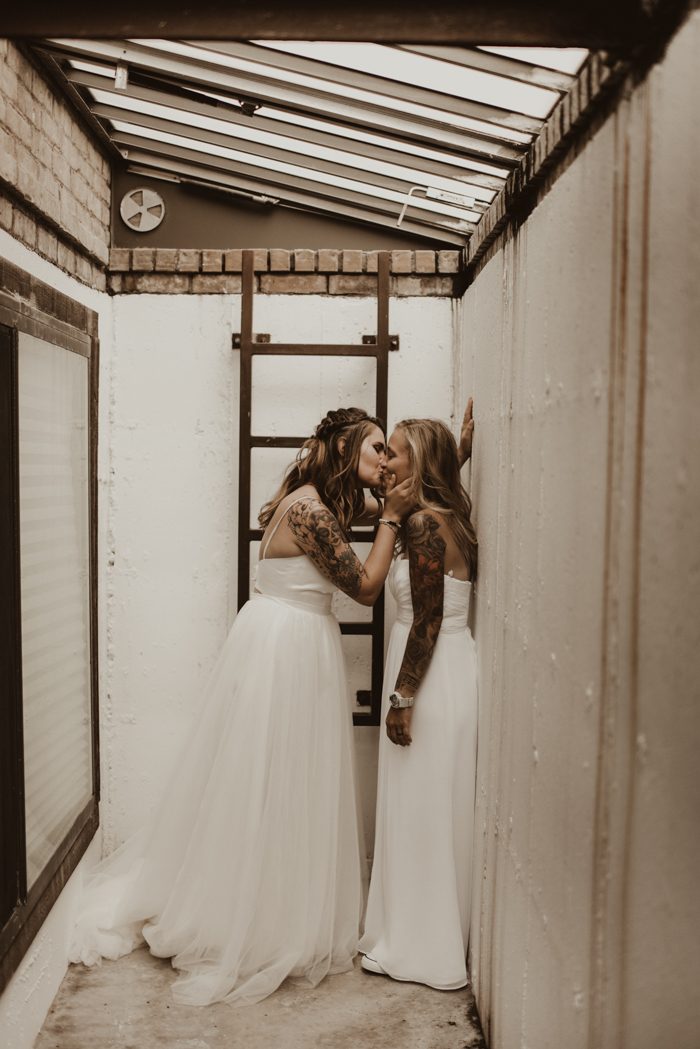 photo by Kenz & Nick
Honestly, most of our clients come from Instagram, so that alone is amazing. Aside from that, it gives future couples an opportunity to get to know us on a more personal level. I'm a very open person and tend to speak my mind, so I've chosen not to shy away from that in our business. That decision has gifted us with the very best clients and the most genuine followers. For me, connecting with a bride about common depression and anxiety struggles, because I decided to open up the day before on a post with an irrelevant picture of a jumping couple in Moab, by far outweighs that picture being featured somewhere.
I also love that Instagram gives our clients a place to follow along with our work, as well as watch how our style plays into each wedding, which gets them so excited for their own day. That's huge.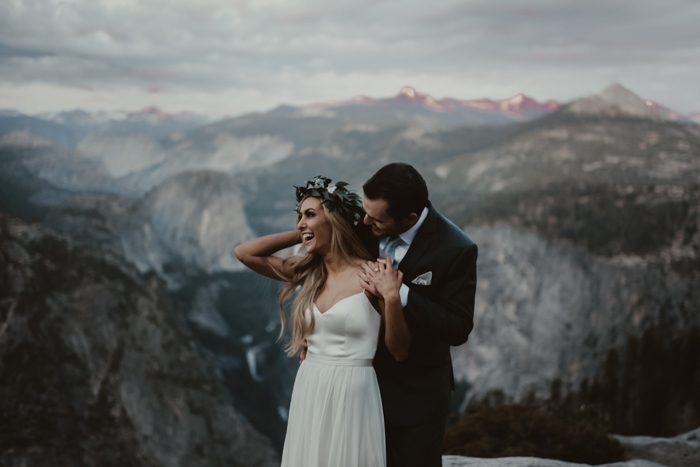 photo by Kenz & Nick
When it comes down to growing your follower count and interactions, more than anything, just be yourself. That's about all I do. Granted, I add hashtags (a lot of clients actually go this route when searching!), but I stopped tagging feature accounts a while back. I run our Instagram, but even Nick would catch me spending twenty minutes tagging feature accounts and do what he does best – remind me that our clients are the literal only people that matter. Today, I'd like to think we get our followers because they either relate to us as people, or simply enjoy our work, and I'm perfectly thrilled with either. SO my advice is this: don't take it too seriously, post what you want and WHEN you want, engage with people who inspire you, and don't be afraid to speak out about the stuff you care about.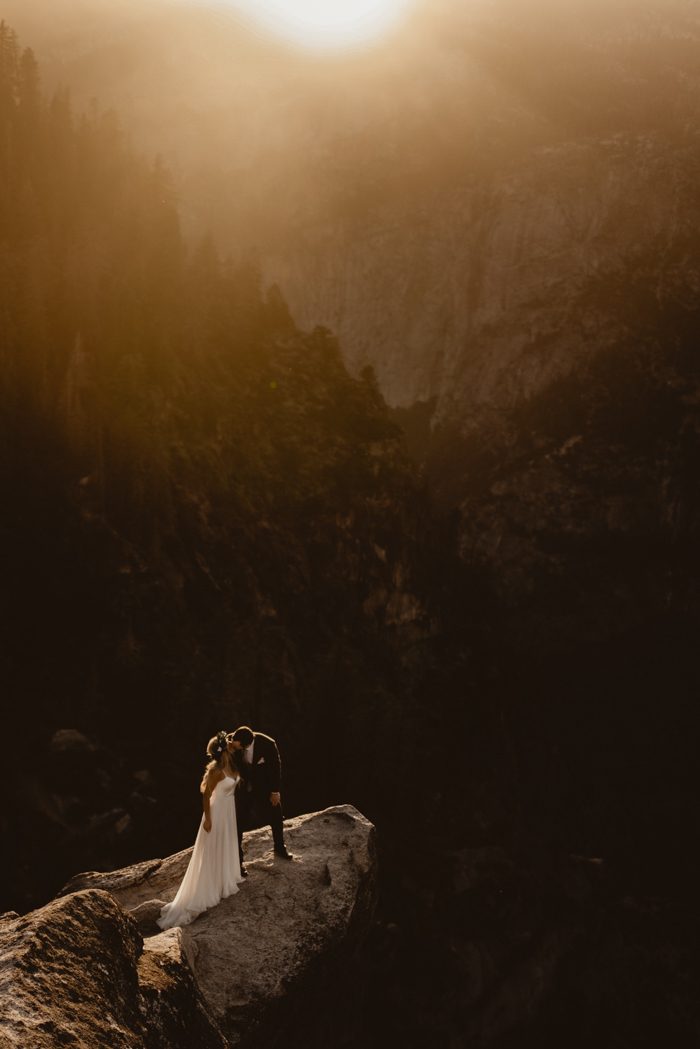 photo by Kenz & Nick
Oh by far, the one of our bride Payden wiping away tears in front of a tree (below) is our most popular photo on Instagram. She didn't want to do a first look but did want a private moment before the ceremony. We placed them on either side of a tree, they held hands, and her grandfather prayed over them. It was a freaking picture perfect moment, but I think the real widespread love for the photo comes from the emotion it evokes in people. Fans of the photo always say that they can feel the moment, and honestly, that means more to us than any other compliment.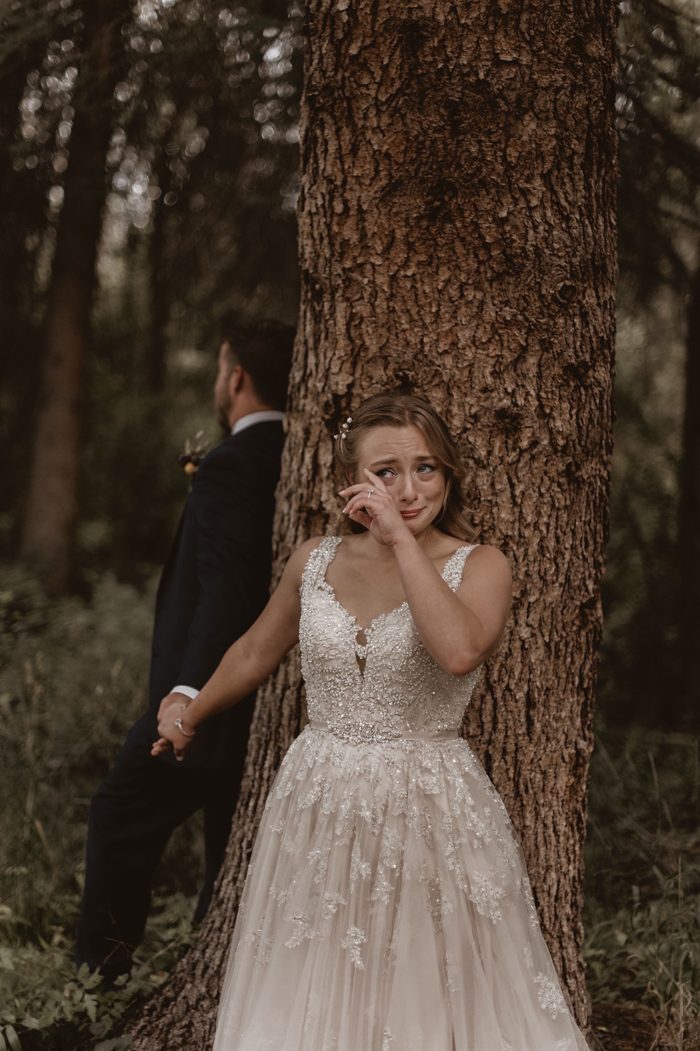 photo by Kenz & Nick
We love following these accounts: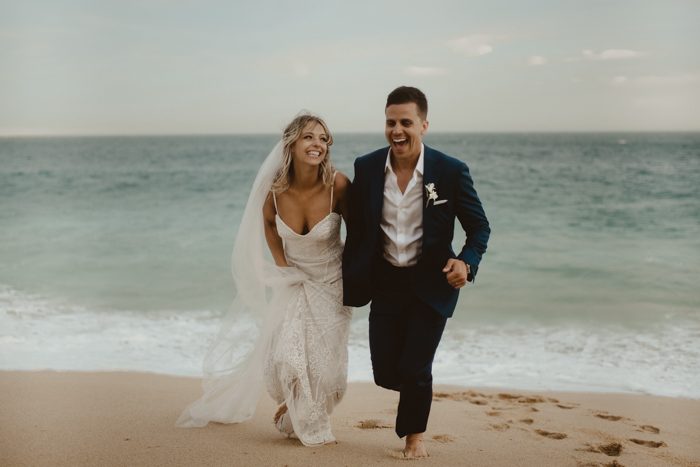 photo by Kenz & Nick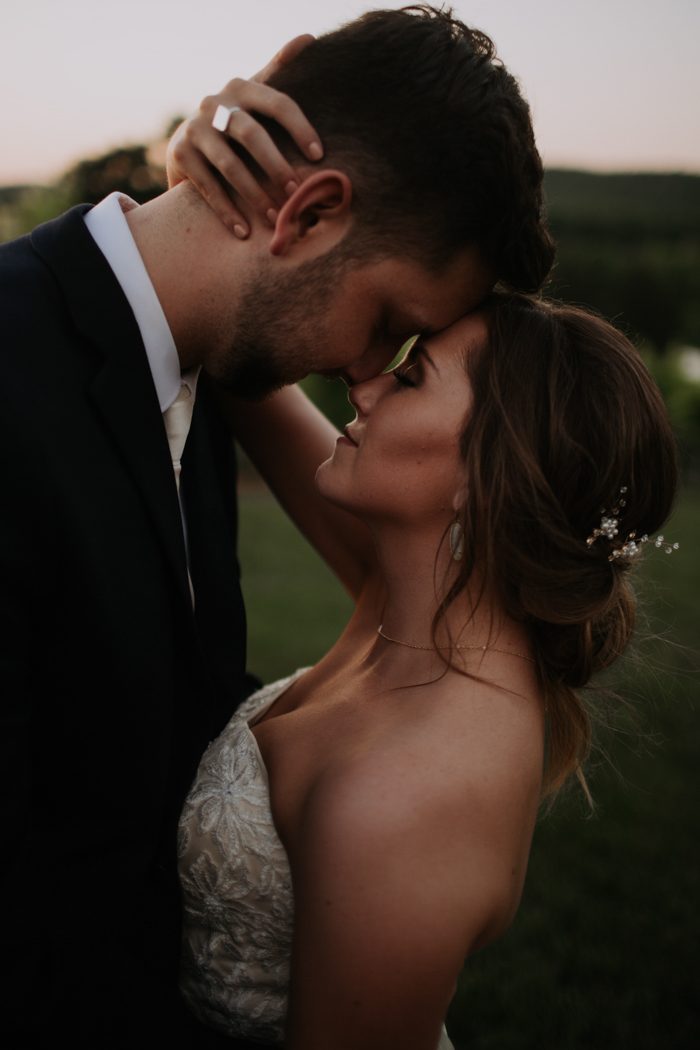 photo by Elise Abigail Photo
I was late to the Instagram game because I had didn't have a phone with Instagram in the App store until 2012. By the time I was on it and learning about growing a following, most of my friends had a large presence and a curated feed. I didn't know anything about hashtags, Instagram meetups, or social media networking. There was a huge learning curve. After the algorithm change, my engagement suffered which only made me more motivated to overcome the new challenge.
Is it where I want to be now? No. Am I growing and learning just like everyone else? Yes. I am really into Instagram Stories as a way to connect with my current clients, possible future clients, and other photographers. Instagram has shown me how large of a photographer audience I have following me, which is bananas because I often question if I should even be looked at for inspiration or as an educational resource. I have started sharing editing and shooting tips, I will be releasing some of my own presets soon (for free – as long as you give me feedback), and just keep supporting my fellow dreamers, photographers, and artists any way I can by creating an inclusive and safe space in my corner of the internet. None of this would have ever happened without the platform and ease of sharing my work, my life, and my heart that it offers to everyone.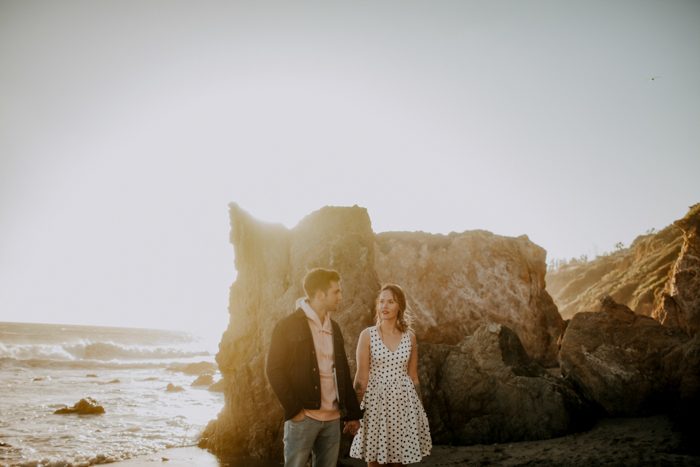 photo by Elise Abigail Photo
I posted a gay couple on my Instagram feed and within 45 minutes I lost over nearly 200 followers – it was mind-blowing and overwhelmingly disappointing, but you know what happened next? I have since gained nearly double in new followers who are invested in me, engaged in my brand, what I am doing and what I stand for, who are also good people! You do you, but be kind and vulnerable along the way. Stand up for what you believe in. Do not back down or change what you do because someone tells you to be different, to photograph differently or edit in a way that is not authentic to you. There is a difference between having a huge number of followers and actually having engaged followers. Think about it in terms of quality, not quantity and when you do that and you serve the people who are already invested and following you, you will grow. I am not going to tell you to focus on 5 certain hashtags or collab with people just because they have a huge following, but instead, collaborate with people you connect with artistically and who respect your skills and talent.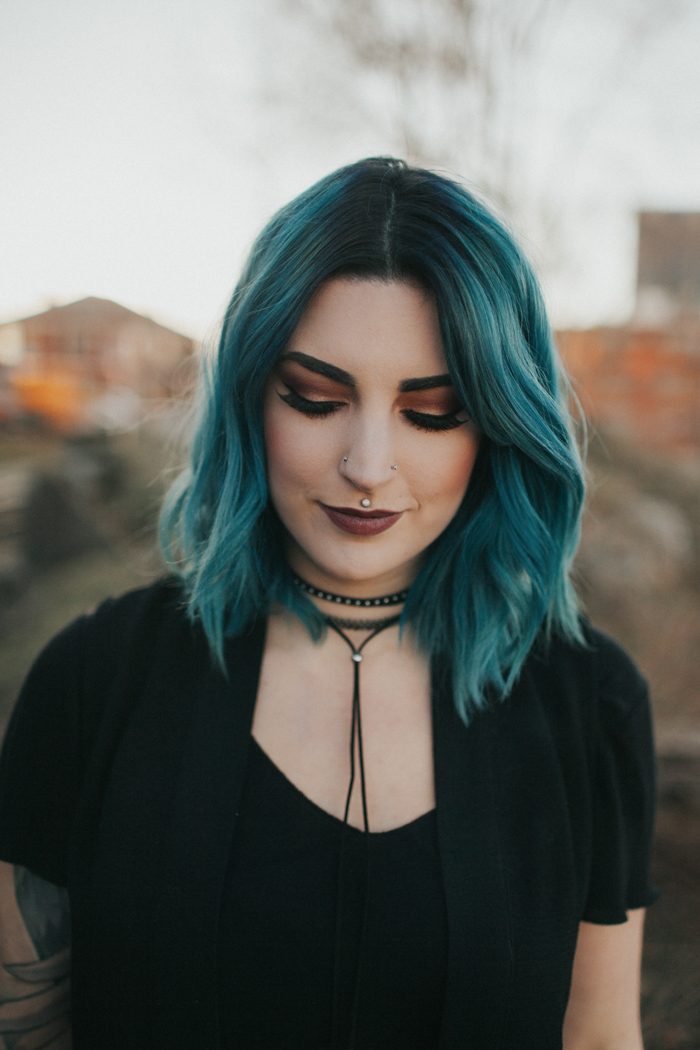 photo by Elise Abigail Photo
My top post (below) of all time is the photo of the gay couple I referenced in the last question. Not only is it the most liked and most commented photo, but people in the REAL world talked to me about how incredible it was that I stood up for what I believed in and wasn't scared to share and be open about what happened. Not only is it a good photograph, but it represents so much more about where we are as a country and a turning point in my business. I am from the bible belt and things revolving around this issue are moving incredibly slowly in this part of the country especially in the wedding industry, but I can help to give the issue the visibility it needs and show other businesses that you will survive if you are inclusive. #loveislove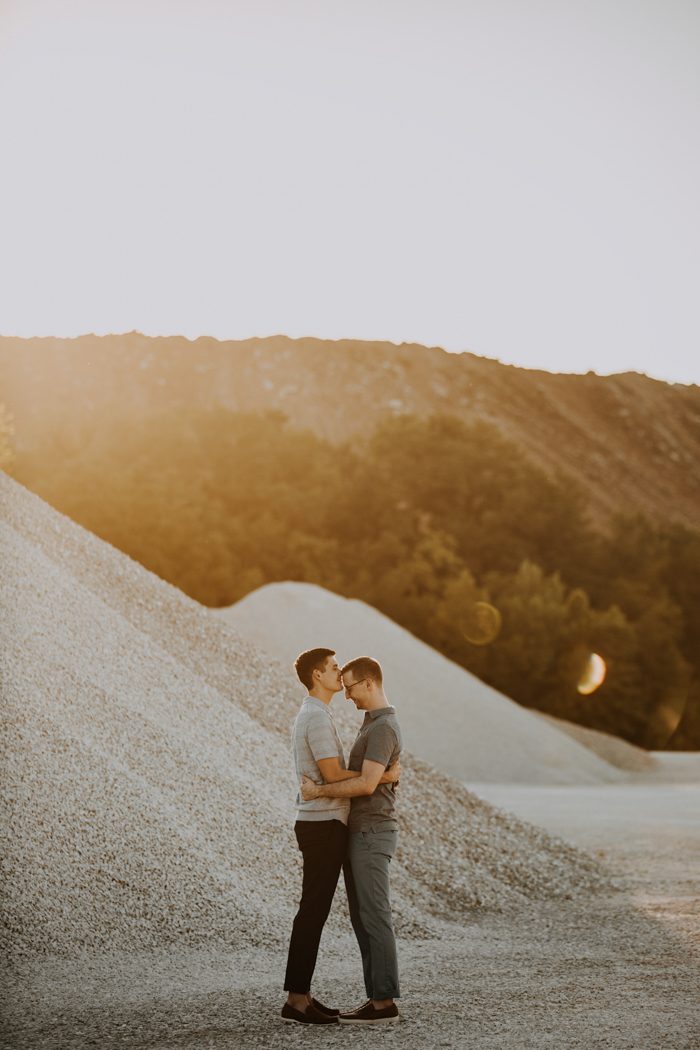 photo by Elise Abigail Photo
I find inspiration from accounts like @sincerelykinsey, @statlervisualco, @yesiamjudd, @katchsilva, @mckinsey.jordan, and @brandinicolephoto.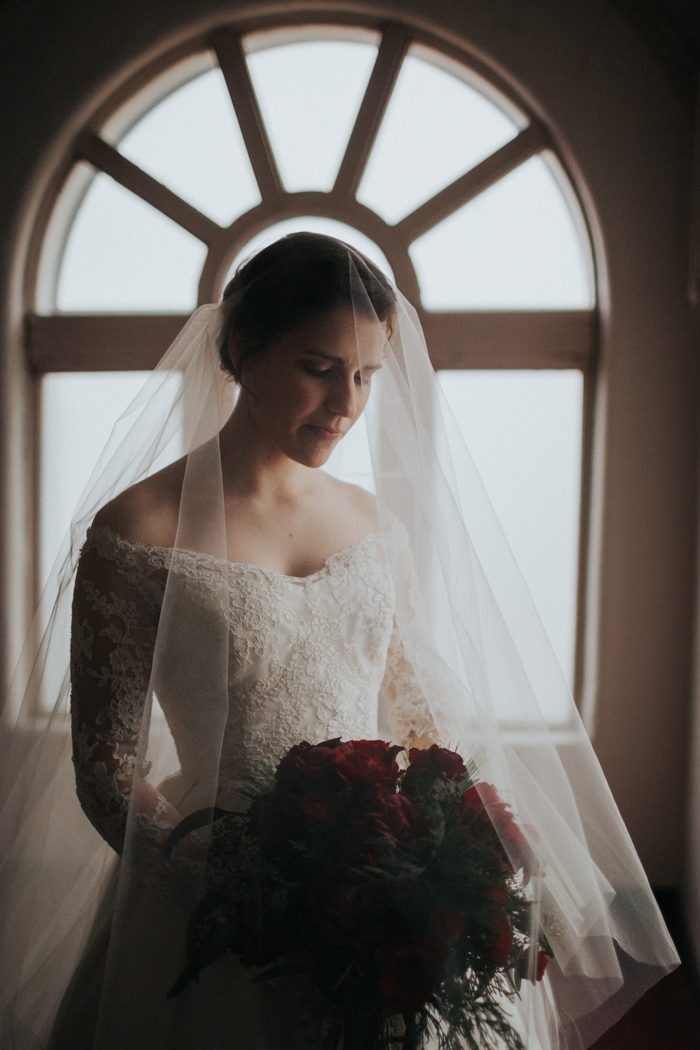 photo by Elise Abigail Photo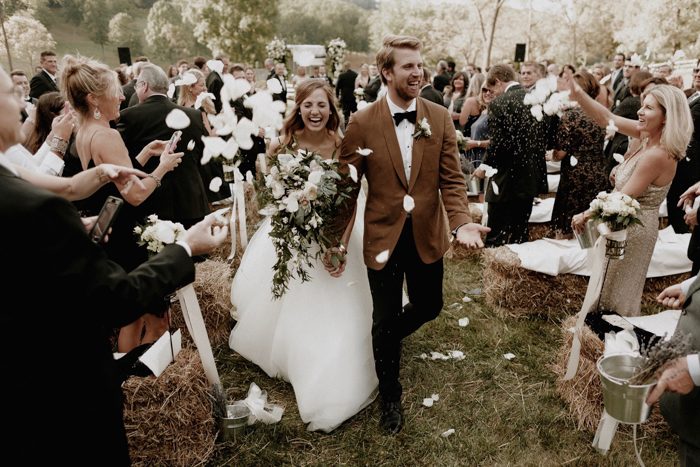 photo by The Brothers Martens
Our favorite thing about Instagram is the incredible reach it has given us and the couples and creatives it's brought into our world. It's also now second to previous couples and vendors our number one source of bookings.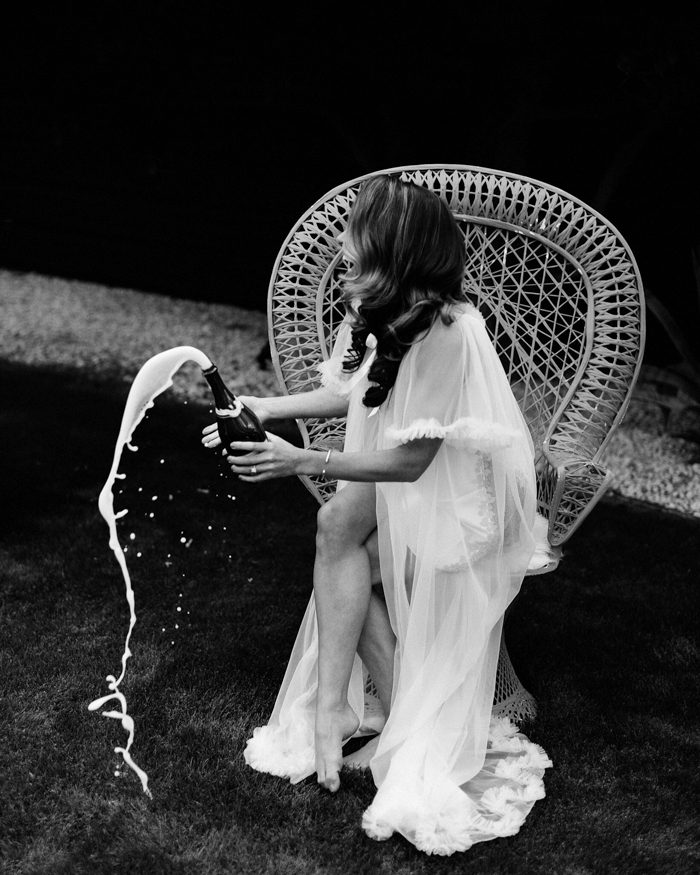 photo by The Brothers Martens
If I could give one tip for Instagram it'd be that the magic of it lies somewhere between curation and not taking any of it too seriously. It's obviously an insanely powerful tool and the amount of content that's ingested on there daily is mind-boggling. The downside to all of that content being ingested so fast is that now, more then ever, content is being cranked out for content's sake without a lot of care for craft and quality. So for us, all of our favorite accounts on there are the ones that seem to have a specific theme or feeling behind them and are consistent in that flow. They're not just posting because its the end of the day and they haven't gotten in their post for the day. Posting tons of content just for content sake can be a great way to get followers, but it's not a method to keep them for long. So focus on creating and crafting content your proud of, not just filler.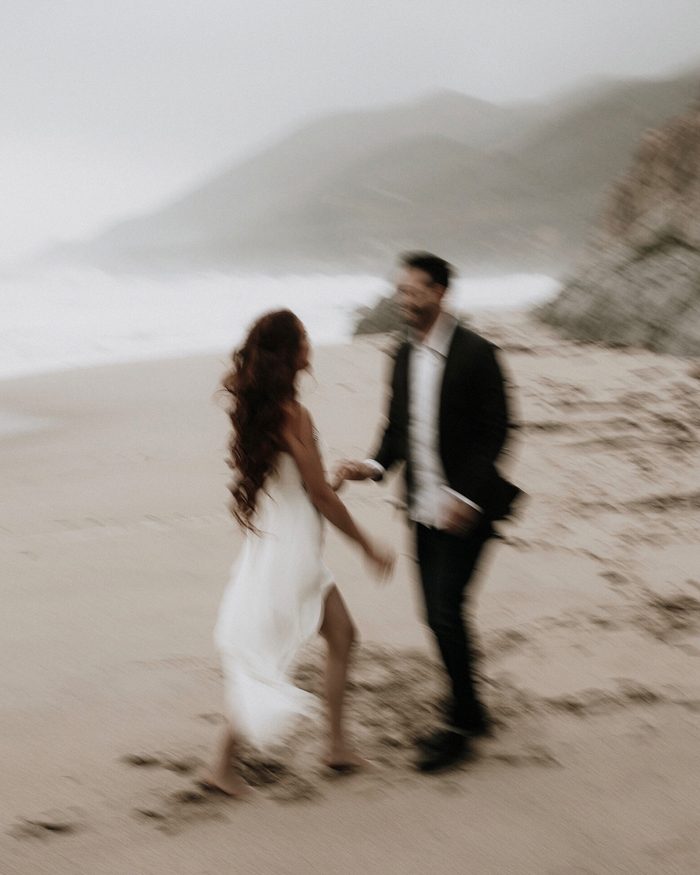 photo by The Brothers Martens
Our most popular post we've shared is Brittany and Peter's teaser film (below). For these two, we wanted to create something original that reflected their style and energy. We think people connected with it because it's something new and different than the normal wedding film.
video by The Brothers Martens
@__nitch is probably one we're most stoked to see pop up in our feed. It showcases some amazing portraits of famous people, but more than that, we're drawn and inspired by the stories and words on there. @ignant, @magnumphotos, @aperturefnd, and @christopherandersonphoto are all up there for us as well. But also @johnmayer. His stories might be the best thing on IG.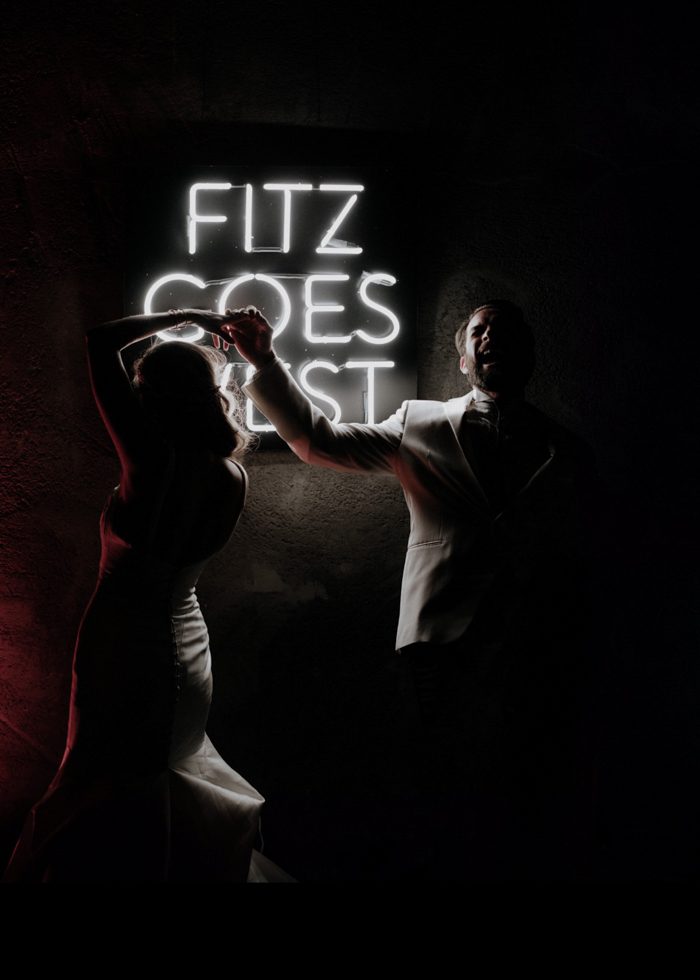 photo by The Brothers Martens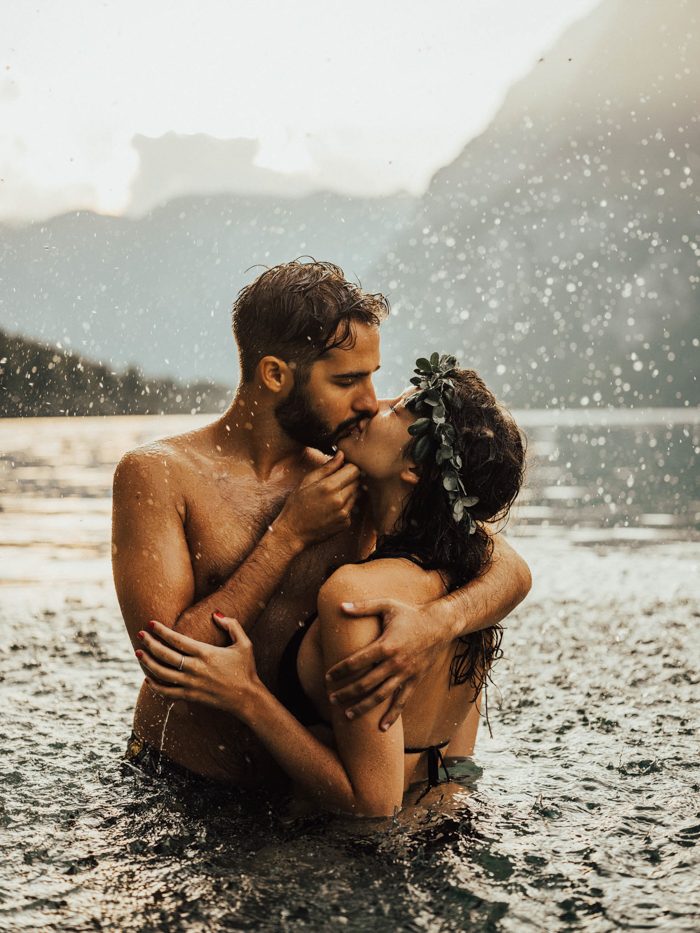 photo by Jana & Simon Photography
Like all modern-day businesses, presence on social media is very important and Instagram has been our favorite for some time now. The benefits are huge! It really helps us to connect with other creatives, to share experiences, and build up a knowledge base. We really love that we can keep in touch with our customers and fellow photographers. By frequently sharing our stories, we can connect with our customers even more and show them a little of how we work and the type of work we do.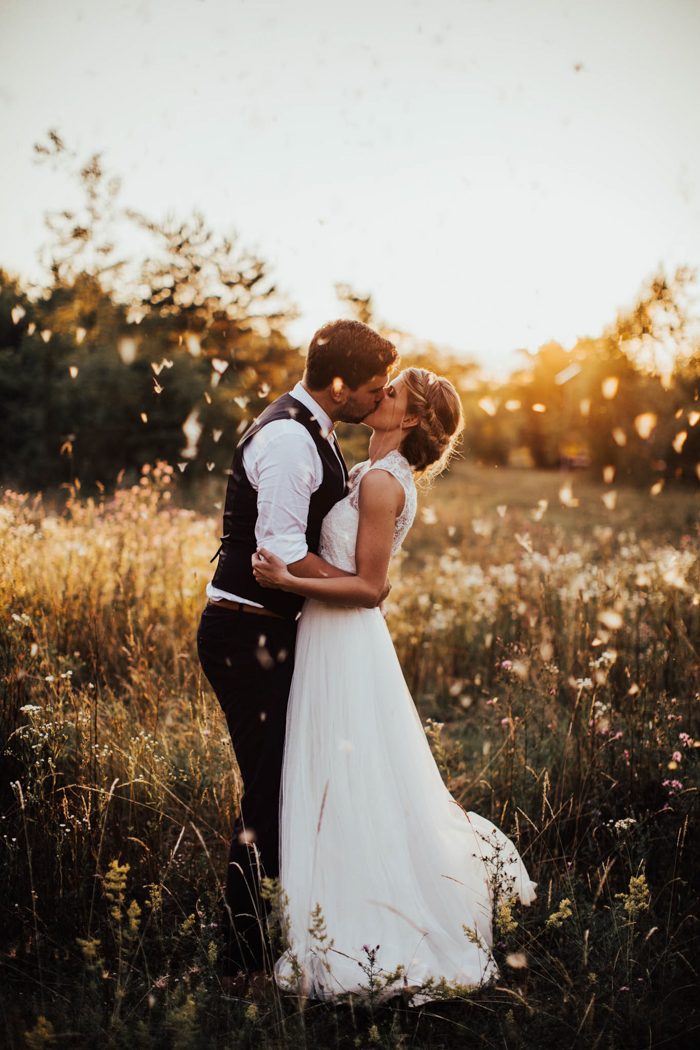 photo by Jana & Simon Photography
Instagram is all about connecting with people and building a social hub. That's why questioning yourself, "how can I grow my Instagram followers" is wrong. The goal should always be to offer unique and creative content to other people. Through quality content, you can expect your Instagram profile to grow. Don't try to find the easy way of growing your follower count. The right question is "how many active followers do you have," not just the number of them.
Like with everything, even with Instagram, there are ups and downs. Since we started we stressed ourselves so much regarding the algorithms and engagement. There are so many different factors that can affect your post engagement that really is no point of pulling your hair out if some post just doesn't perform as well as others. Maybe the next one will be so much better! So at the end don't worry about it too much, just be yourself, do your work the way you want, and post whatever you find inspiring and worth sharing.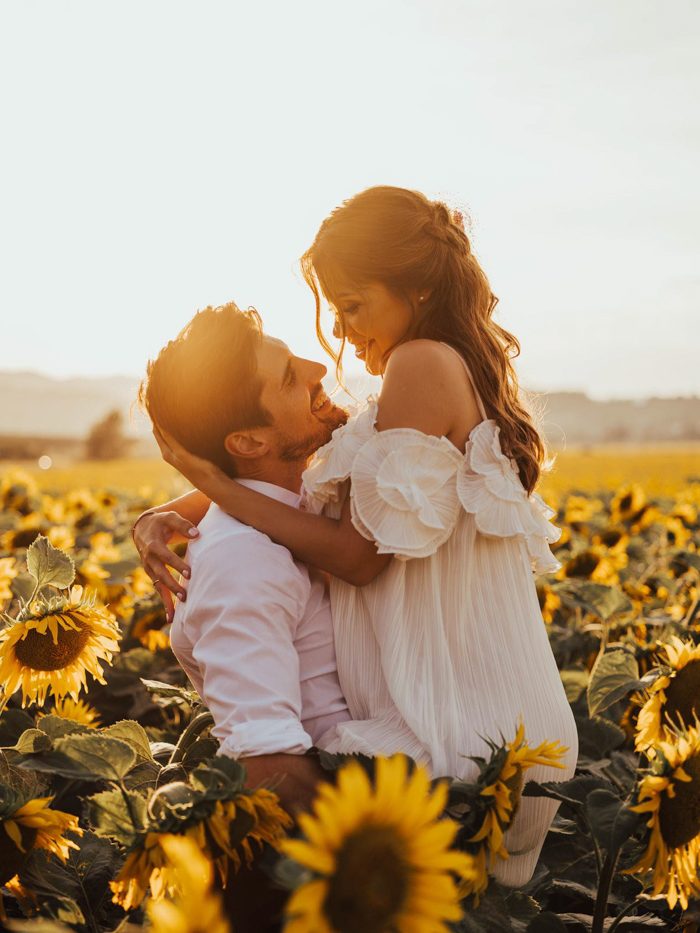 photo by Jana & Simon Photography
We really like the carefree style of photos, and that is why our favorite post must be from a campfire session (below). There is just something magical about campfires – it captures the nature of our style and this is why this post went so viral.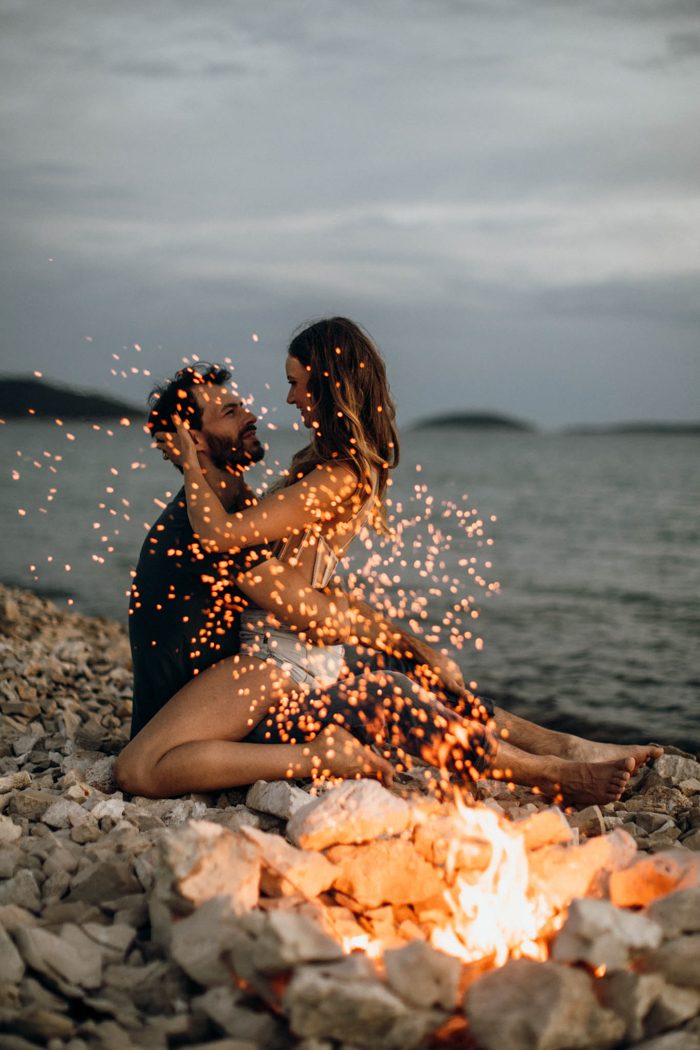 photo by Jana & Simon Photography
For inspiration, we follow @katihoy, @devinjenkinsphoto, @henrysdiary, @youandmefotografie_ , @dakaiphotography, and @chrisandruth.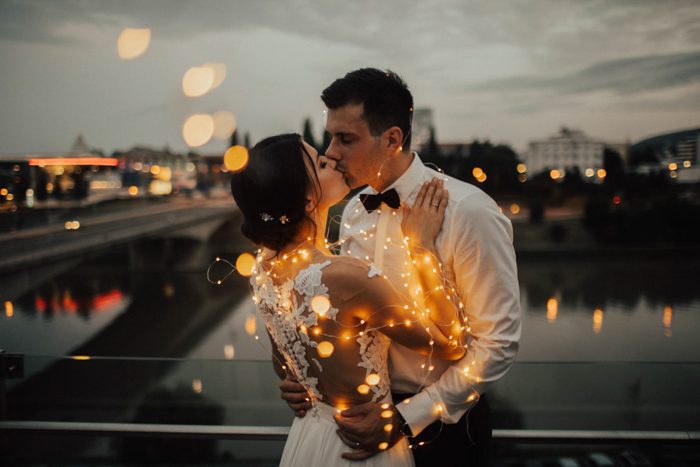 photo by Jana & Simon Photography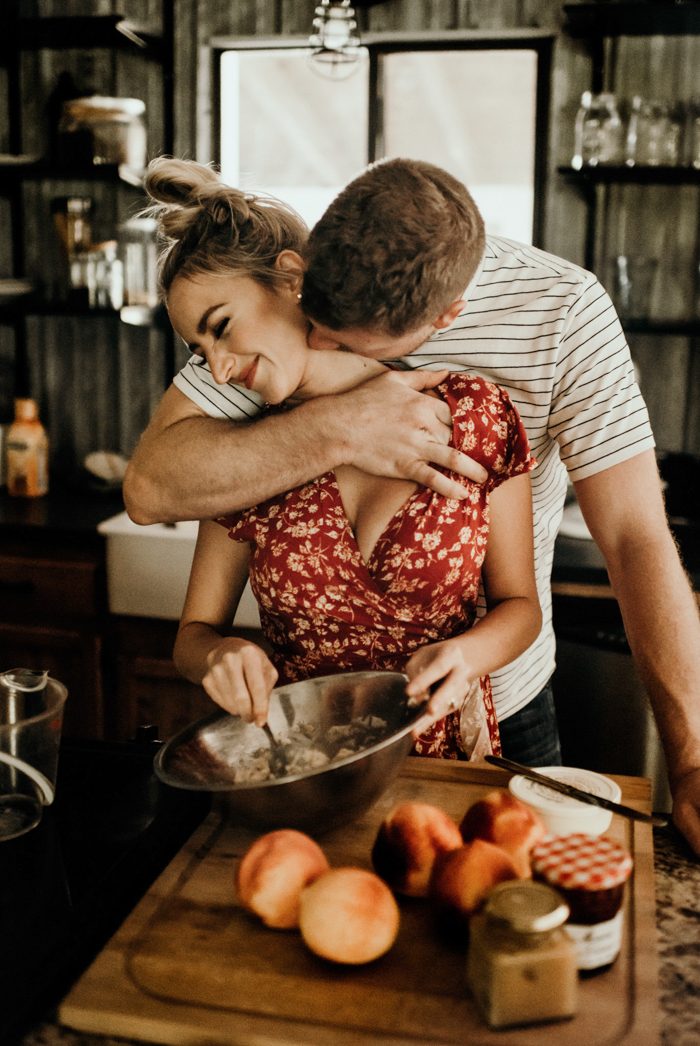 photo by Laurken Kendall
Instagram has been an incredible force in my life and business. It has brought me not only closer to other creatives and helped build up my network full of other photographers and vendors, but it currently makes up 50% of my inquiry source. I use Instagram as the first step in filtering clients to me because I am unabashedly, sometimes to my own detriment, myself online. Brides contact me for weddings not only because they like my work but because someone recommended my story or they connect with my captions. This is also how I turn off the people who would not fit with me personality wise, saving all of us from what could only be heartache and headache in the end.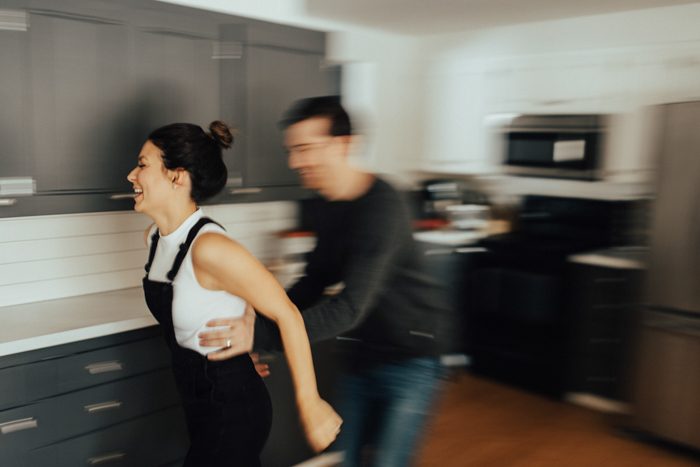 photo by Laurken Kendall
I think the main thing people need to grow their following is having their own damn voice. There are millions of accounts, most people saying the same thing in their captions when they post. Be more unique than "Happy Monday Babes!!". Talk about your life, talk about your insecurities, make a horrible joke, say bad words if that's you in real life. Don't be someone else online – people will see right through it and not connect with you. I would argue that the caption is more important to your brand than the photos.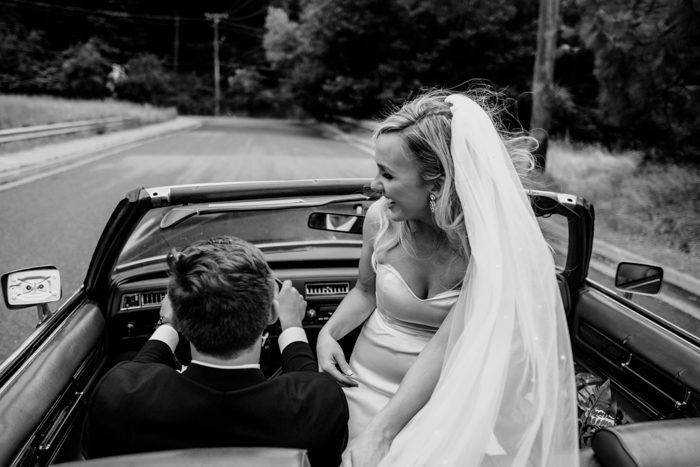 photo by Laurken Kendall
My most popular post was a photo of a couple in the kitchen (below) and people connected with the caption, less than the actual photo itself. I was having a rough day, picked up my phone somewhere between stirring dinner and bathing my kids and it just poured out. It was not thought out or planned. It just happened and it has, to this day, been my highest performing post.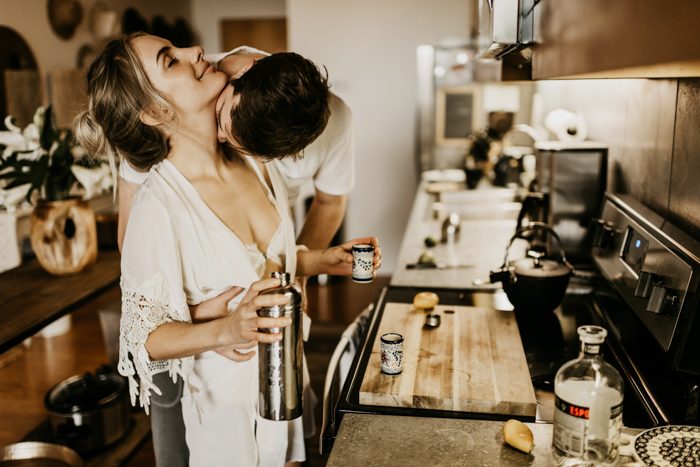 photo by Laurken Kendall
I don't do any Instagram inspirational searching because I think it can be negative to my own creativity, but I do love looking at photos that cause an emotional response. My favorite accounts are @braillegold, my mentor and favorite photographer, @abiq for her ability to make anything feel powerful, and I also love the account @__nitch because I have an incredible love for portraits that I don't indulge in enough.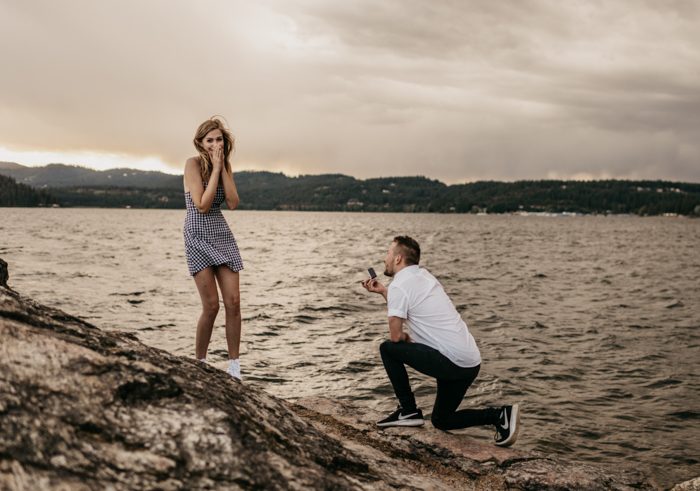 photo by Laurken Kendall
Big thanks to this month's Instagrammers to Follow!
Comment below if you'd like to recommend an account for a future Instagrammers to Follow!