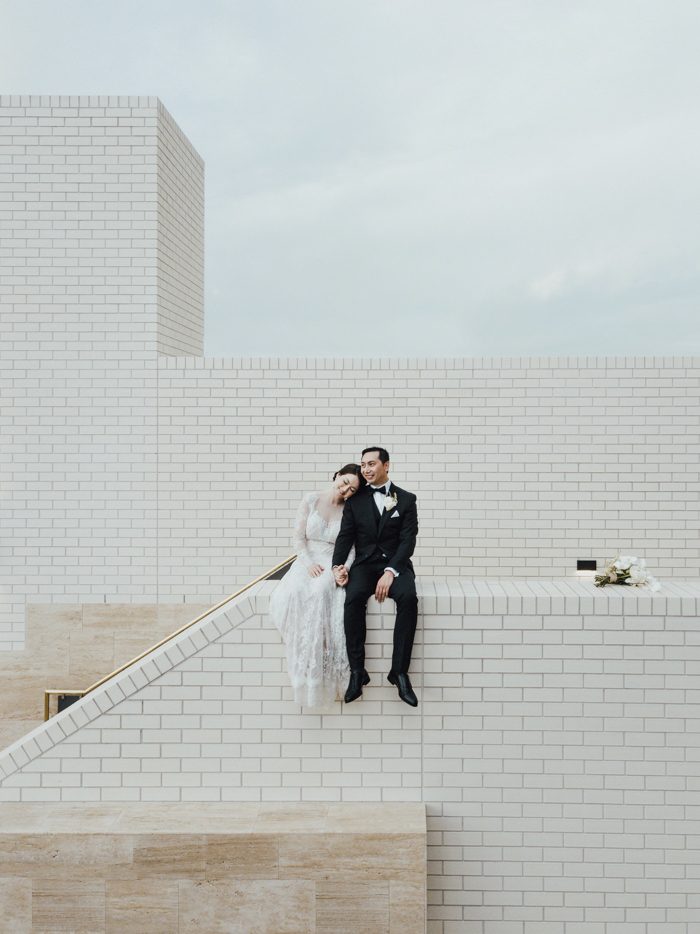 photo by Lover of Mine
It's the last Instagrammers to Follow of 2018 and we're closing out this year with a bang! These incredible wedding photographers have shared some of their most popular images that will give you instant heart eyes, not to mention their killer tips and tricks for tackling Instagram. So start the new year off right with these tips to use a fresh approach to your 'gram game.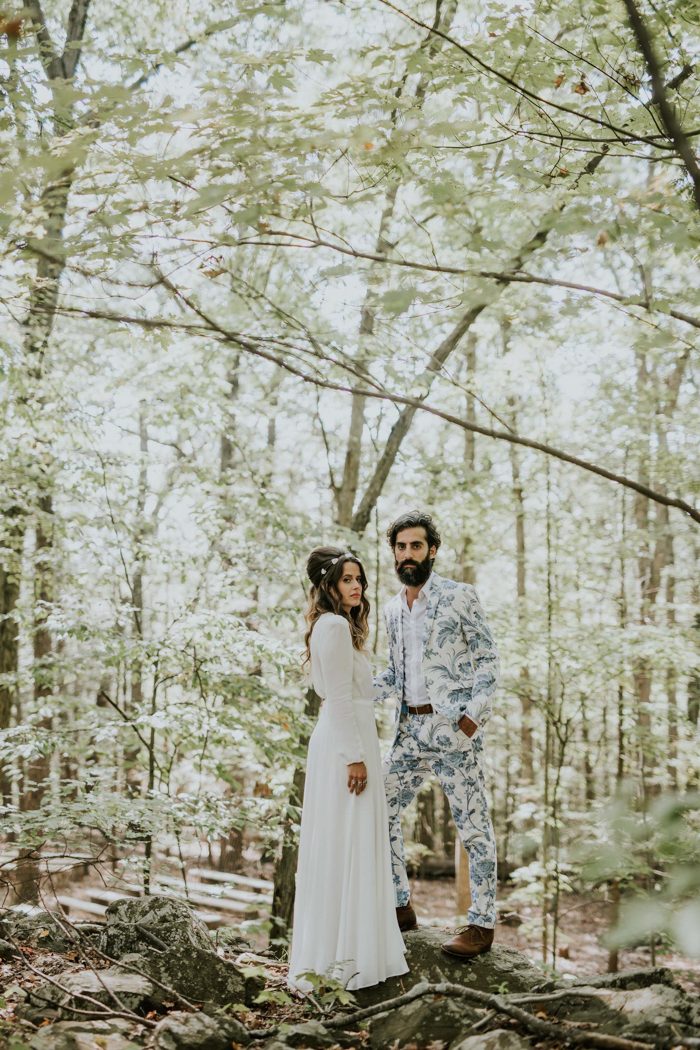 photo by Catherine Coons
Instagram has been my best friend over the last few years. It has connected me with clients and photographers all over the world. I'm so dang thankful for that. I get most of my business from Instagram, and what's better than free marketing?! Also, being a traveling wedding photographer, a lot of times I don't get to meet my clients in person before their wedding. Instagram allows me to "meet" and interact with my couples a ton before I work with them in person.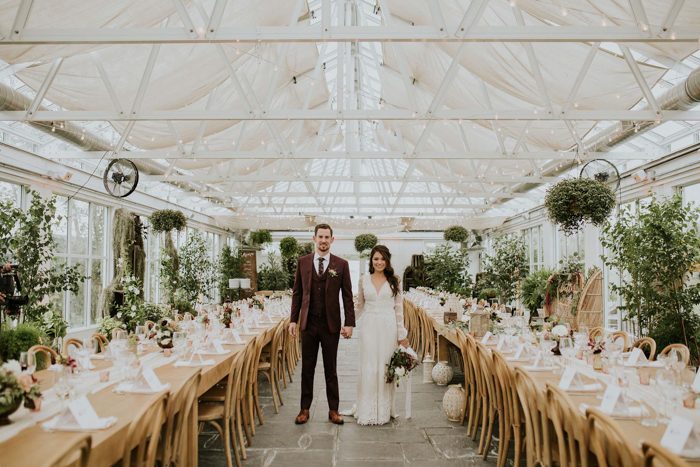 photo by Catherine Coons
My biggest tip for photographers looking to grow their following and engagement on Instagram is to be YOU! Nobody wants to see a copycat of someone else. Share who you are and your unique story. Build other photographers up and use Instagram to cultivate community. This will bring so much natural engagement. Lastly, HAVE FUN on there and don't put so much pressure on yourself to have the "perfect feed" or the "perfect caption!"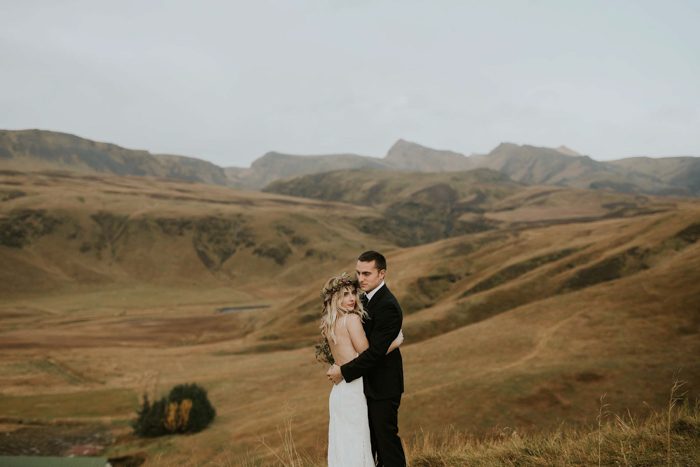 photo by Catherine Coons
The most popular photo (below) that I've shared with my followers is a photo of one of my bride's and her bridesmaids! I think this photo did so well because of the colors of their dresses, and who doesn't love a photo of a group of girls laughing and having so much fun together? *cue Cyndi Lauper*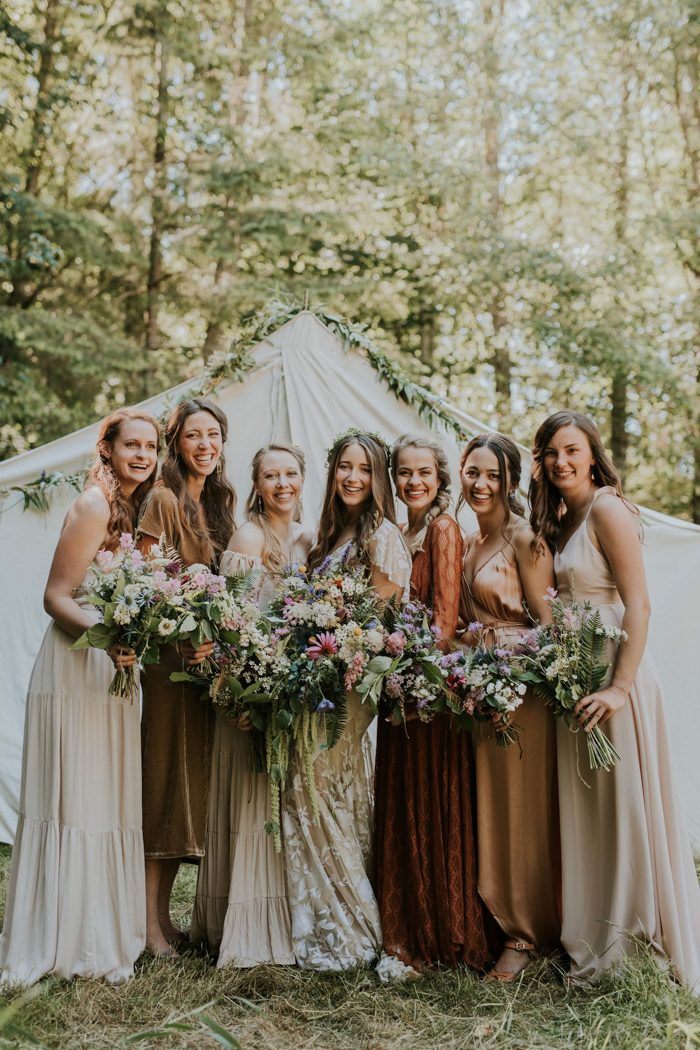 photo by Catherine Coons
I have too many favorite accounts for photography inspiration! Here are a few: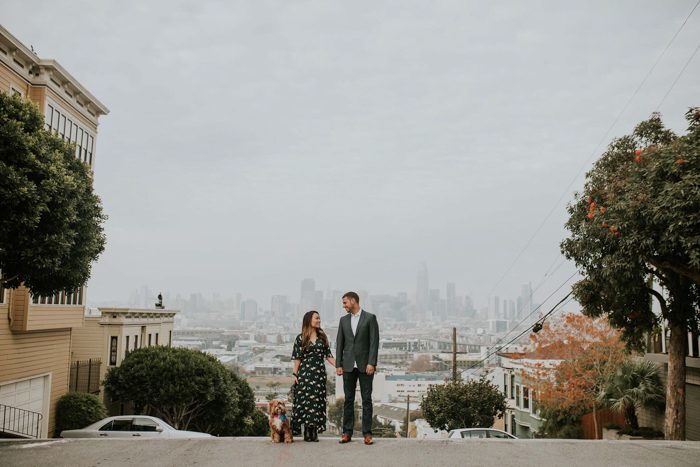 photo by Catherine Coons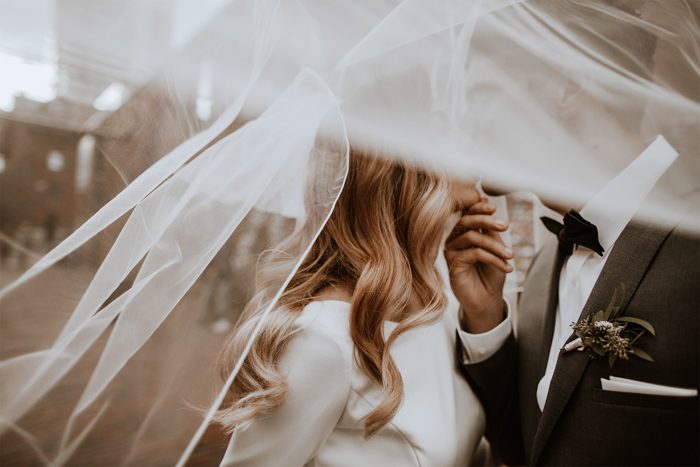 photo by Bows & Lavender
Instagram is monumentally huge for us in promoting our work and sharing our message! We've seen a ton of growth on Instagram and are so pumped that it's been completely organic and that we have built a real connection with our amazing followers.
There was a turning point in 2017 when I looked at my business values and felt the negative effect of Instagram – I was comparing myself to every single creative out there, and posting similar content to what I had seen on Instagram. Unfortunately, it was a sad and lonely place and I knew I needed to change. So, I built a wall-size plan of the direction our Instagram needed to go (for the better!). We focused on one main goal – grow our engagement with the real people and potential clients as we share our values as human beings. From there, we noticed a trickle effect where we started connecting with creatives, potential couples, brands, and like-minded individuals. Now, Instagram is a positive gateway, as well as a network for opportunities and a space to share our message.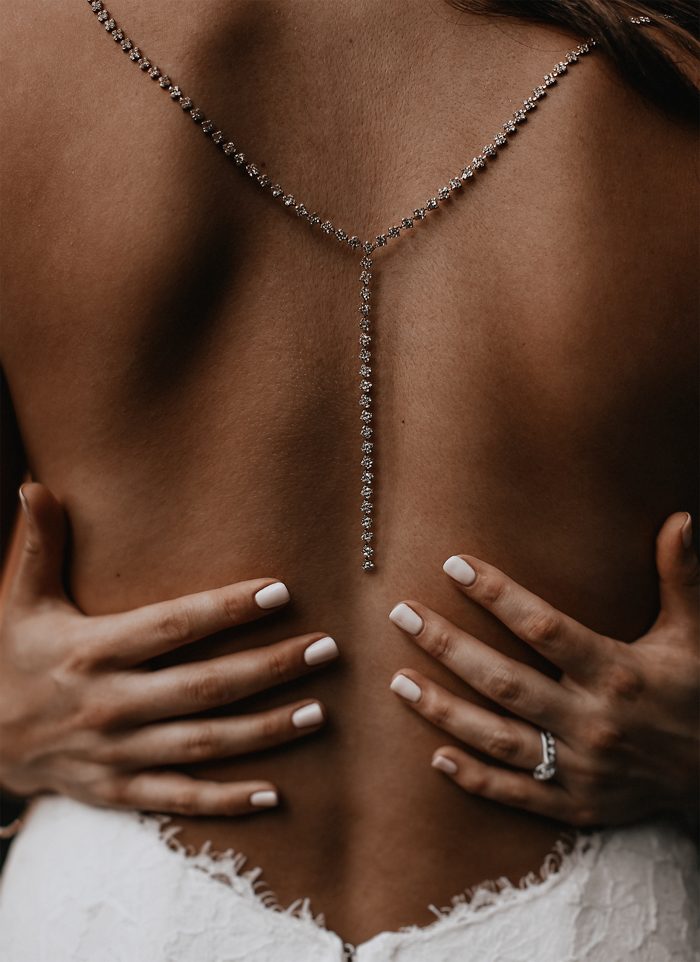 photo by Bows & Lavender
We have two solid tips for photographers looking to grow their following and engagement on Instagram. I'll get down to the point: be genuine and original in your content. There are so many accounts out there, why would someone stop to look at your work and hear what you have to say? For us, we realized we are just one page on Instagram in a Rolodex of millions. We started connecting with brands that we love, supporting them, and getting featured on their accounts, too – this helped to expand our reach and audience. A few brands we love and support daily would have to be: local bridal shops & wedding vendors, bridal designers like Rue De Seine, and Junebug Weddings and Photobug Community (obvi!!).
Another important tip to develop a solid following on Instagram is genuine captions. Our followers love our photographs and love what we have to say just as much. One piece of feedback we get from our followers is that they feel like they know us from every single post.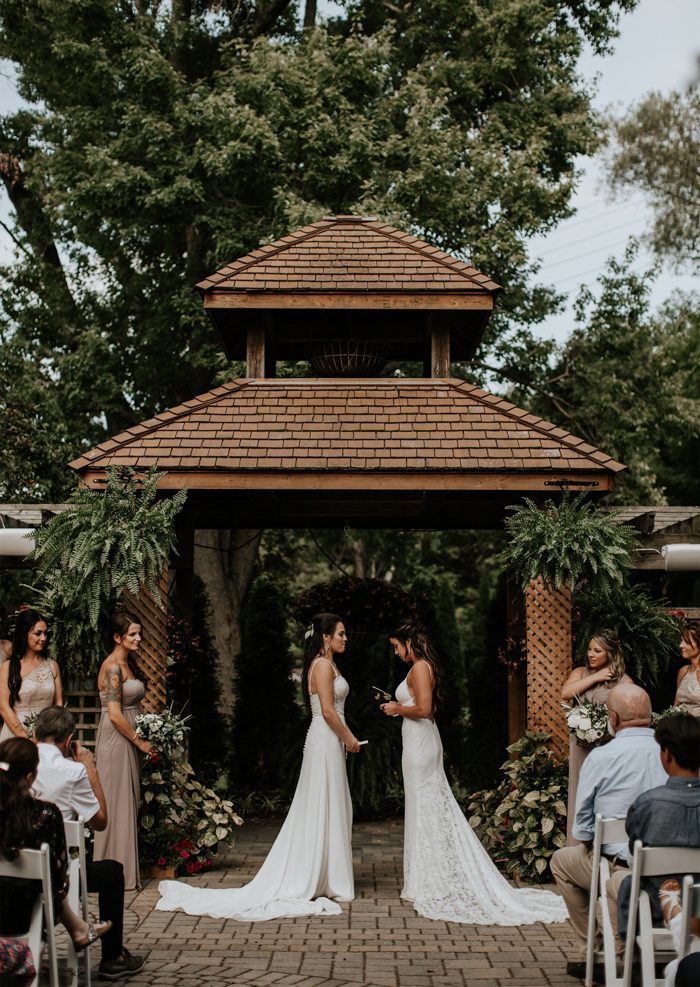 photo by Bows & Lavender
Our most popular post (below) has been the aerial shot of a bridal party! We got a ton of engagement from this post which we were STOKED about, as it is one of our favourite snaps from the year! We've had this photograph in our sights for a while and we photograph a ton of urban weddings so I knew the opportunity would present itself. Since there are two of us shooting, we encourage the other to get experimental, so naturally, I (Jessy) was excited to climb a rickety old fire escape four stories up and see this perspective.
We think it is so engaging because of the light – it's not every day you shoot down on the bridal party with such harsh, directional light with shadows that tell the story as opposed to the facial reactions. We strive with every single shoot to create something new or at least attempt something different, and we're glad it worked out here.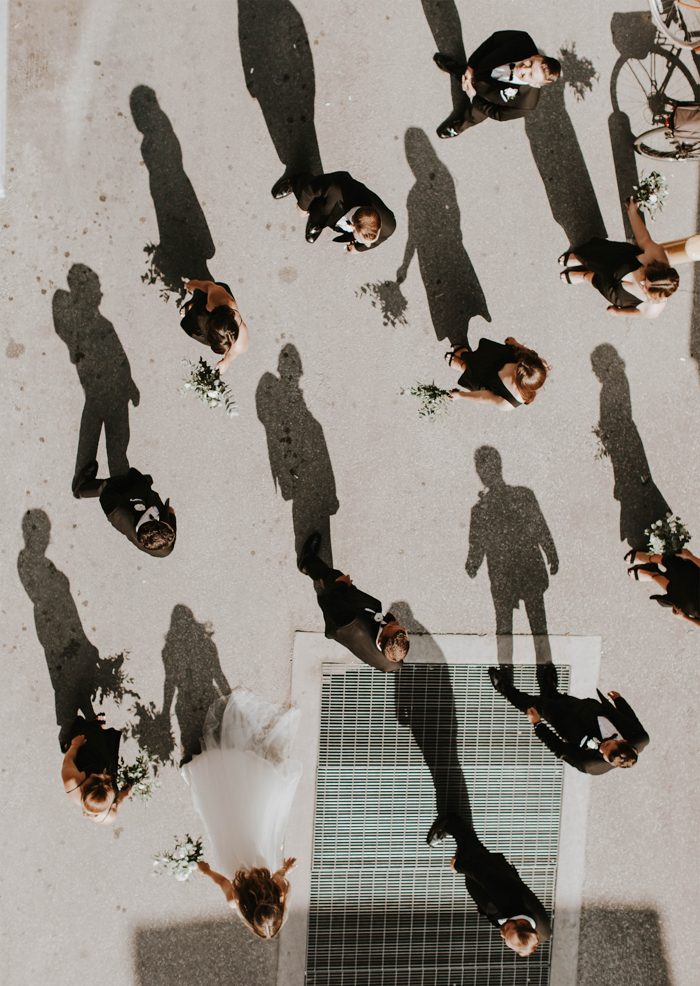 photo by Bows & Lavender
We listed a few accounts below that we follow, love, and are inspired by. We tend to hop off the wedding photography circuit and try to find inspiration from other avenues and creatives that focus solely on light and context in photography. We're suckers for contemporary art and cinema which inspire the direction for our wedding photography! Check them out below for some serious inspiration that'll change up the way you head into a wedding day!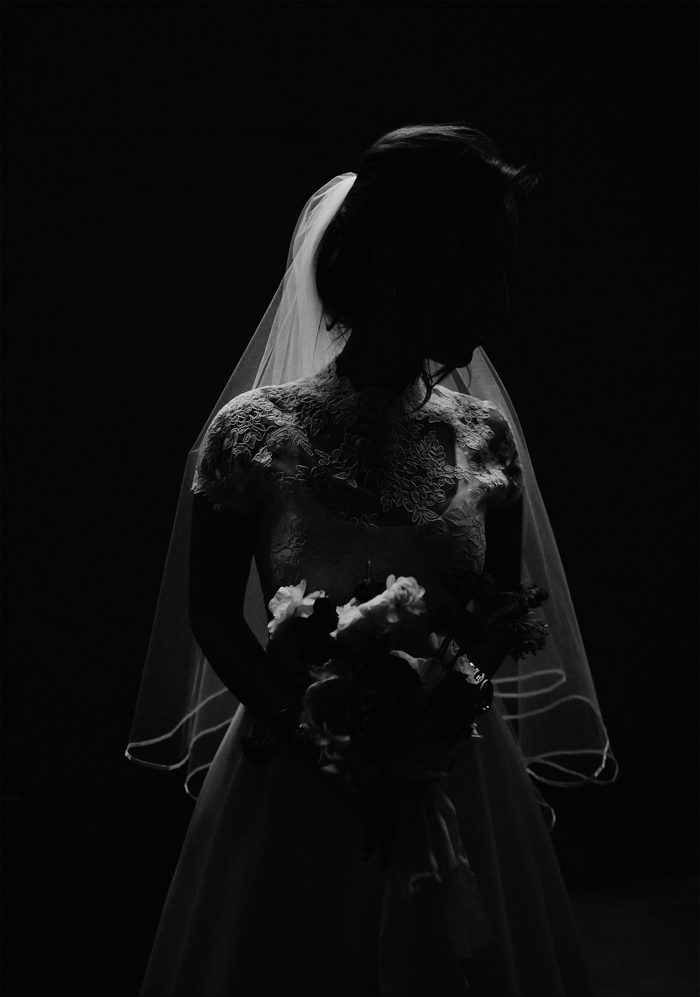 photo by Bows & Lavender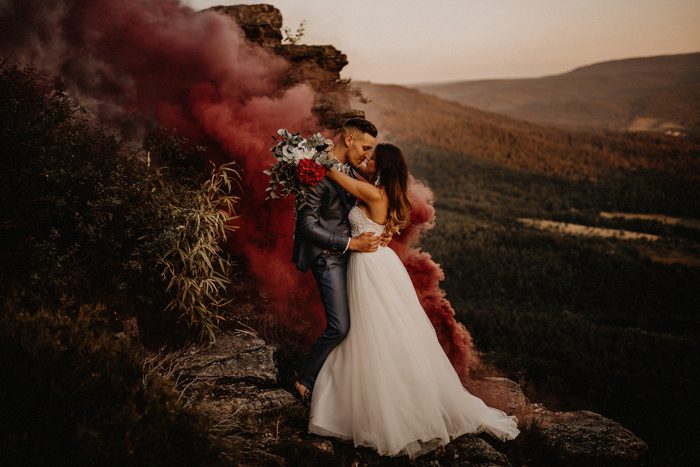 photo by Mic Panic
Instagram is of great importance for me and my work. There are at least two reasons why Instagram currently is an essential tool in my daily business. First of all, it enables me to exhibit my pictures in an authentic but also creative way and, furthermore, to share some personal stories via Instastory. Besides that, it strongly facilitates making contact with clients and colleagues from all parts of the world, which is a unique and inspiring possibility and of course a crucial basis for the development of my business.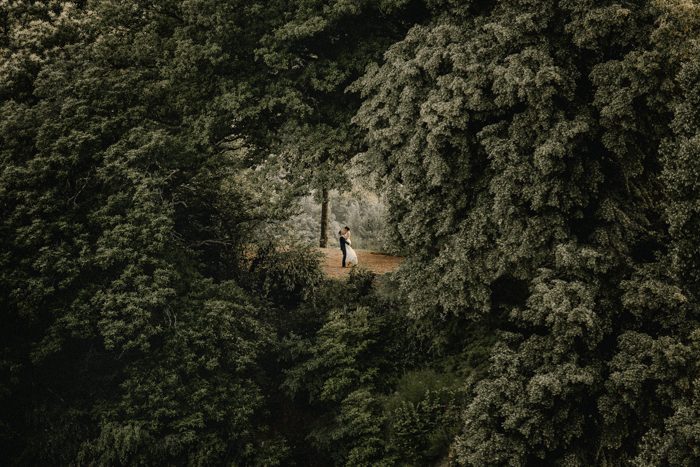 photo by Mic Panic
Compared to many of my colleagues, my account does not have so many followers. For me, it is important that I show one picture every day – an image that is not somehow normal, but one that touches.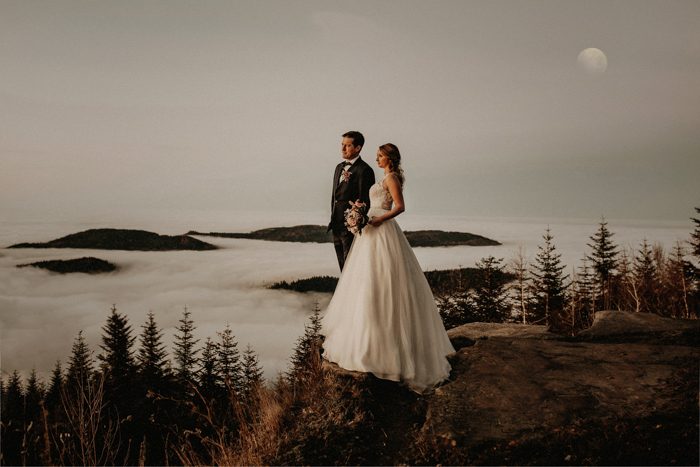 photo by Mic Panic
There is only one picture that really broke all records, and the crazy thing is that it's a selfie (below). The light, the landscape, the colors, the composition, even our outfits – it was just a perfect moment. My girl and I love this picture.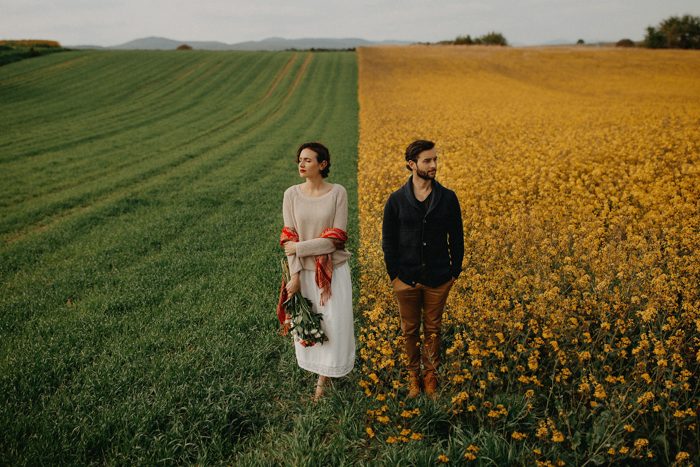 photo by Mic Panic
I follow some of my colleagues, especially these creatives:
Of course, I follow you on the blogs 🙂
And of course, @lookslikefilm.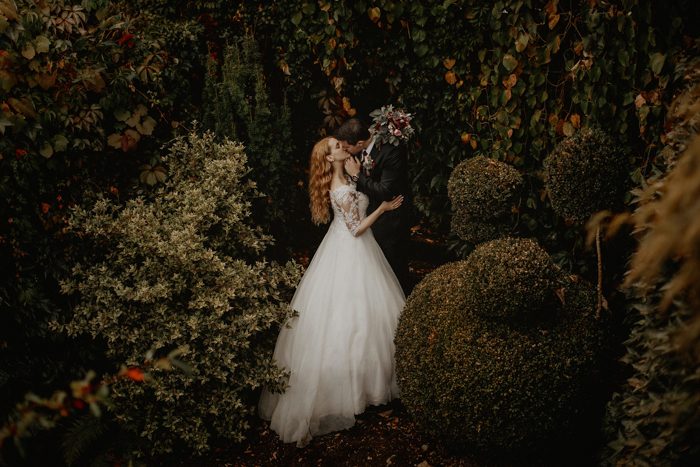 photo by Mic Panic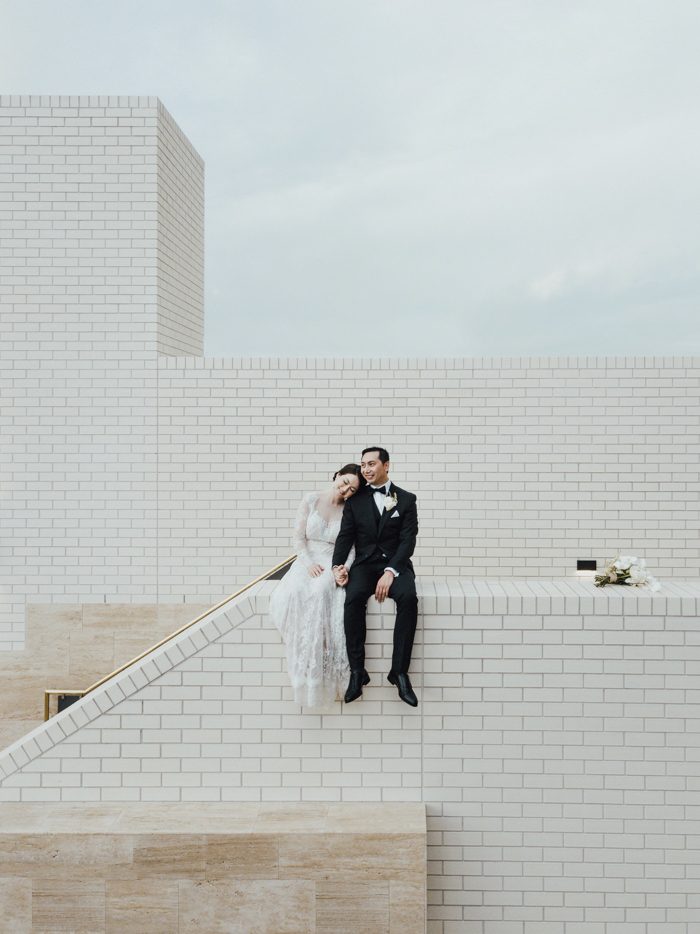 photo by Lover of Mine
Instagram has been the perfect platform to connect with our clients and other like-minded photographers, listen to their feedback, and build relationships through the conversations we're able to spark. Our profile gets us business, sure, but we're here to share ourselves and our passion and use the platform to empower, genuinely engage and interact with others. Through Instagram, we're able to grow our community who trust what we do and that's something we highly value.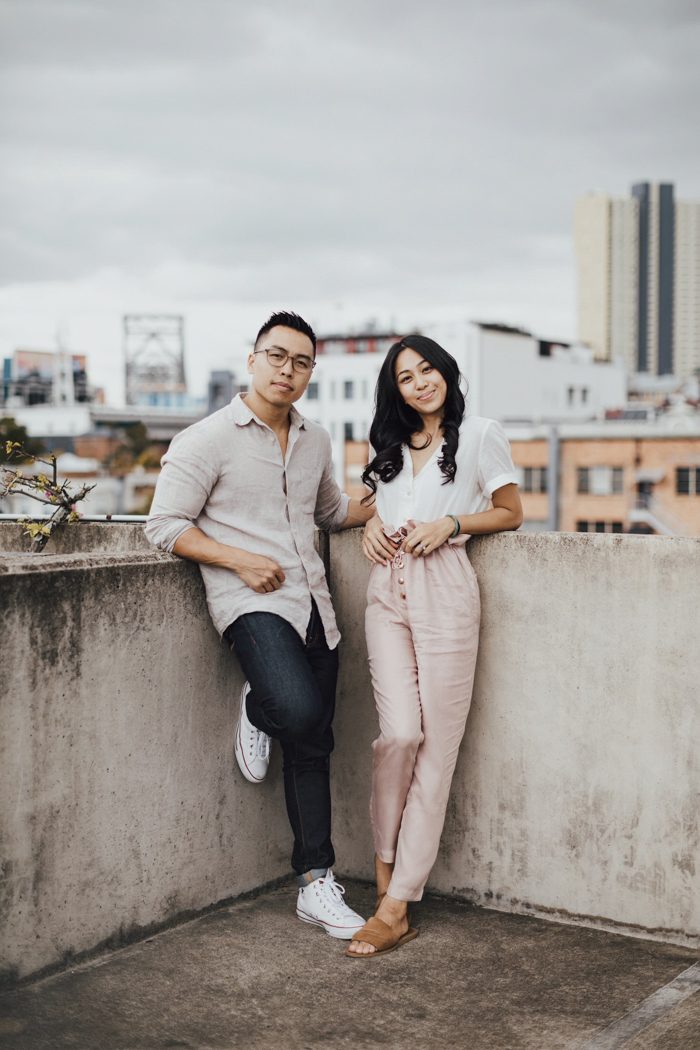 photo by Lover of Mine
Focusing on numbers has never been a priority for us, but connecting with current and potential clients definitely are. We take time to follow and engage with accounts and people who inspire and like to work with us. Higher quality engagement goes a long way.
We also find consistency is key. Your feed, your colours, and your words should reflect your style and vibe and stay true to yourself. Plan out what the best time of day to post is by thinking about your intended audience and when they are most likely to be checking out your feed.
And make sure you tag everything! We find hashtags, geotags, and handles do work to expand our reach with followers. We provide credit to allvendors involved in a wedding day. Sharing their work strengthens our relationships and encourages them to further share our work. A win-win for everyone.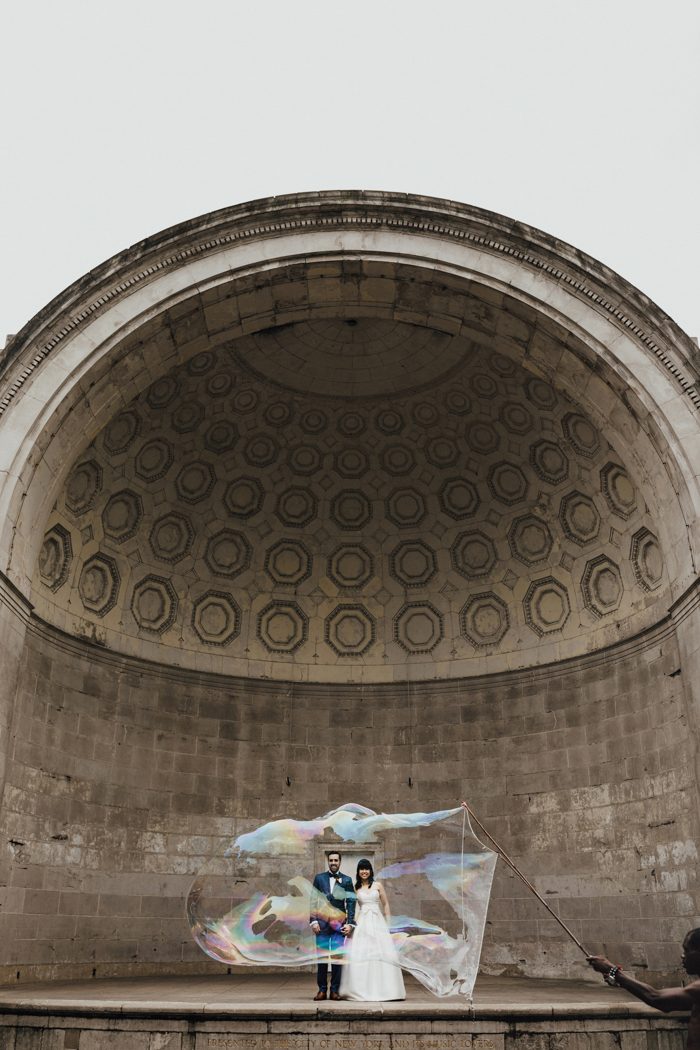 photo by Lover of Mine
We think this image from Carlin & Dan's New York wedding did so well to balance being visually epic, aesthetically interesting and fun while staying minimal which is true to our style. Their wedding day was original and unique and we think this image speaks that of them.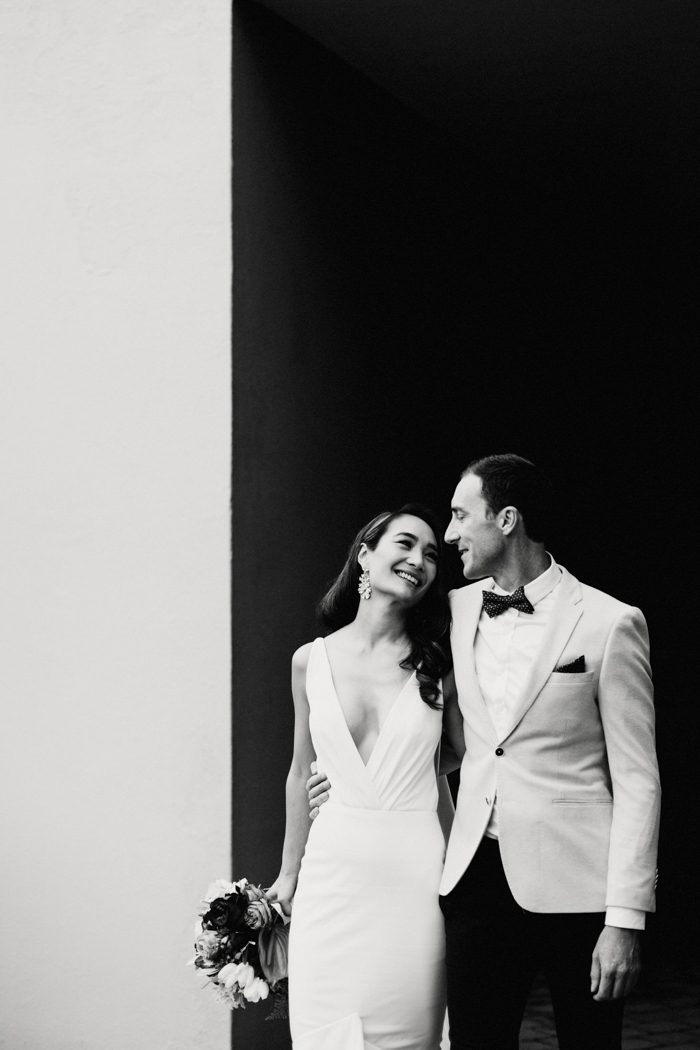 photo by Lover of Mine
We love following these two accounts:
@accidentallywesanderson satisfies our obsession with symmetry.
@junebugweddings for being a source that shares the work of some of the best photographers in the world.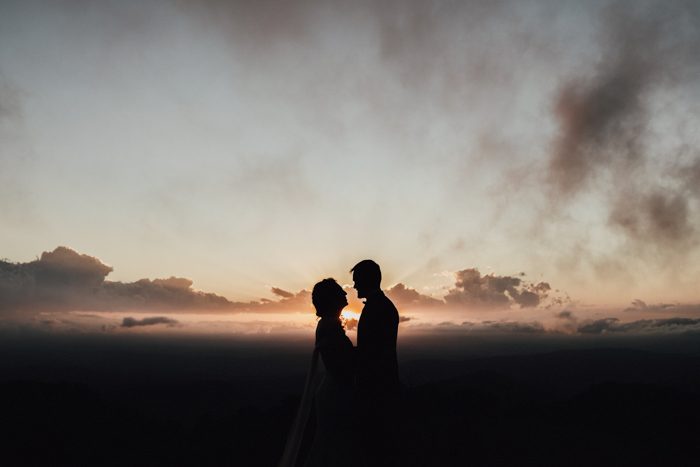 photo by Lover of Mine
Big thanks to this month's Instagrammers to Follow!
Haven't seen your favorite Insta account on here? Comment below if you'd like to recommend an account for a future Instagrammers to Follow!