Did you have a slight moment of panic with the Instagram changes that happened this month? No need to sweat! Read up on how these Instagrammers keep it cool under the ever-changing algorithm – and here's a hint: they use the platform as a business tool and not the only way of running their business. Keep on scrolling to read up on their Instagram tips!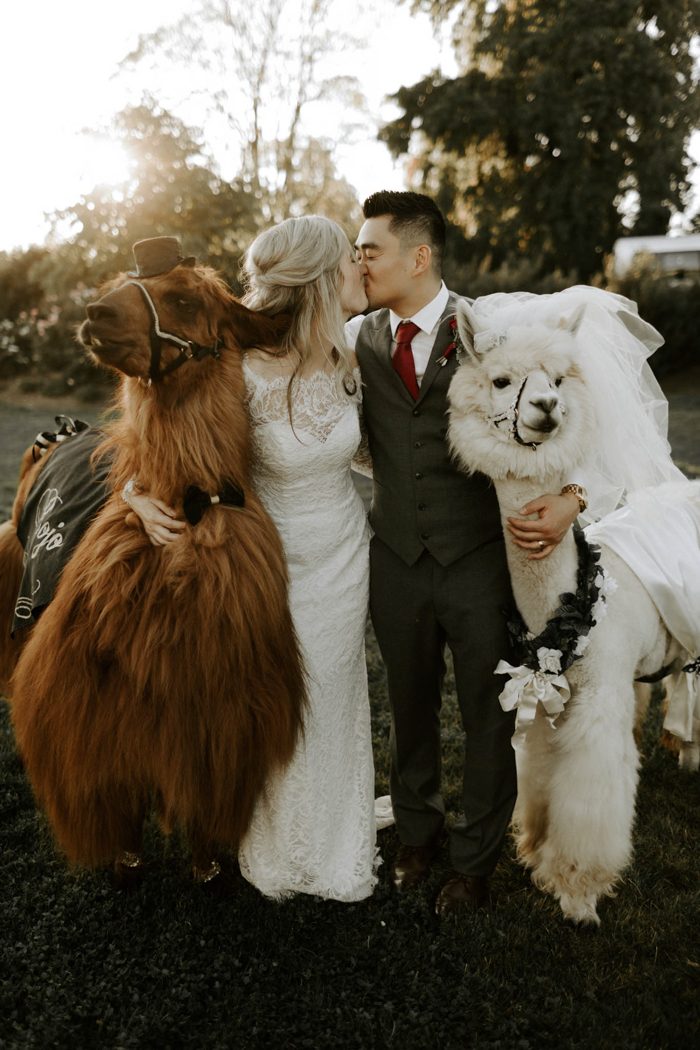 photo by Naba Zabih
To be honest, I used to hate Instagram. In the beginning, Instagram WAS my business, and because of that, it suffered. Seeing the add up of likes and followers be translated as the sound of applause and inadvertently the sound of success was honestly an exhausting mentality to keep up with – it made me lose track of what I was doing this for. The second I changed my attitude towards the platform and began to address Instagram as a tool FOR my business and not my business itself, I feel like I was instantly able to reap the parts of this platform that are incredible – the inspiration, the conversation, the community and, of course, the new opportunities!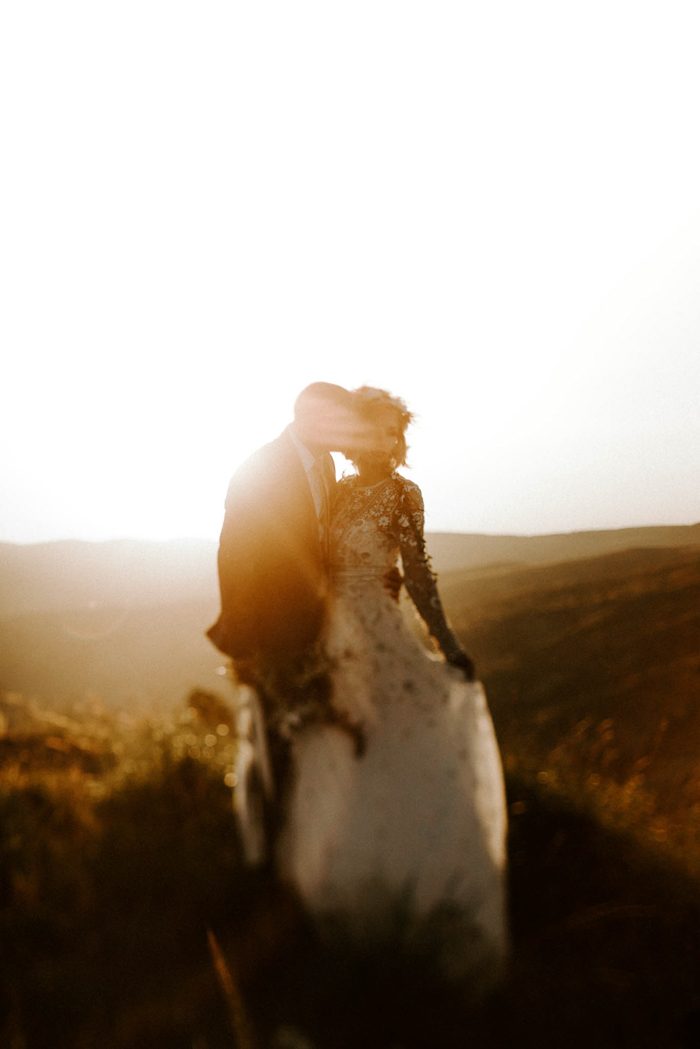 photo by Naba Zabih
My greatest tip is to treat Instagram like stocks. Put some value into it, but not everything you've got. Watch it fluctuate. There will be good days and there will be bad ones. Control the things you can like engaging with the people who know your work, they will be the ones praising it – word of mouth is everything. Acknowledge the vendors who were a part of the day, they are the people you will hopefully work with time and time again. Don't exhaust yourself with getting caught up in the noise of what you should or shouldn't be doing. Because here's the thing, if you produce good work, network in the REAL WORLD, and you provide a good experience every time, Instagram's algorithm will be working for you instead of you working for it because people will seek YOU out.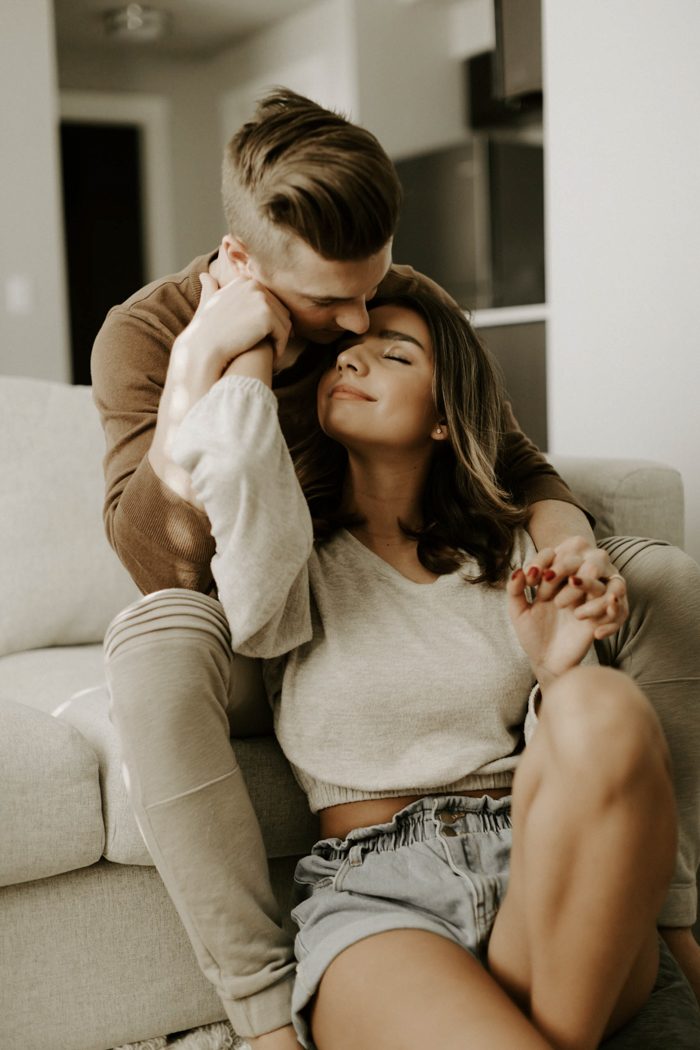 photo by Naba Zabih
I have three photos currently that are pretty much neck to neck for being my "top post." I posted a photo of a mixed couple with llamas – people lost their minds over the llamas but also about the fact that there was diversity in that photo (yasss). I posted an underwater photo (below) – it struck a cord, it was inappropriate to some, inspiring to others. I posted an in-home session (above) but the caption was about how I had just lost my home to a hurricane – I think people related to that loss, they related to me. People will stop and scroll back when they feel something – sometimes it's deep sometimes it's silly, but regardless despite their differences, these images did well because they captured human connection.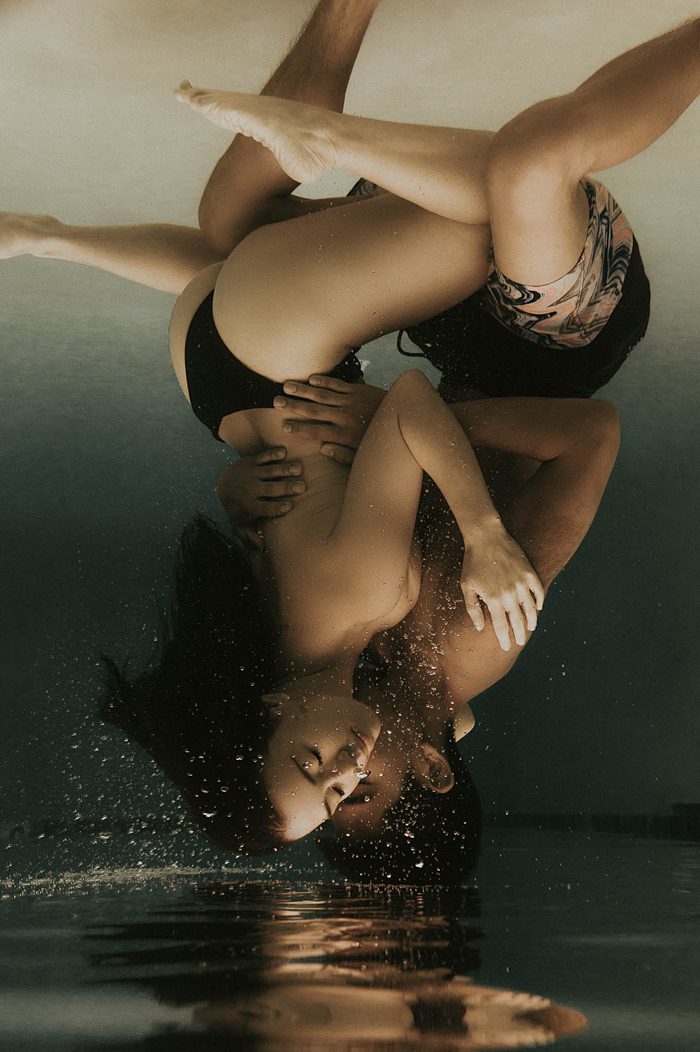 photo by Naba Zabih
So fun fact about me… I actually mute Instagram accounts all the time because seeing the same work stresses me out, hahaha. But currently, I am LOVING @alessioalbi. I'm so legitimately inspired by the techniques and way he uses light, like if I could bring that into my wedding work… *instantly faints*.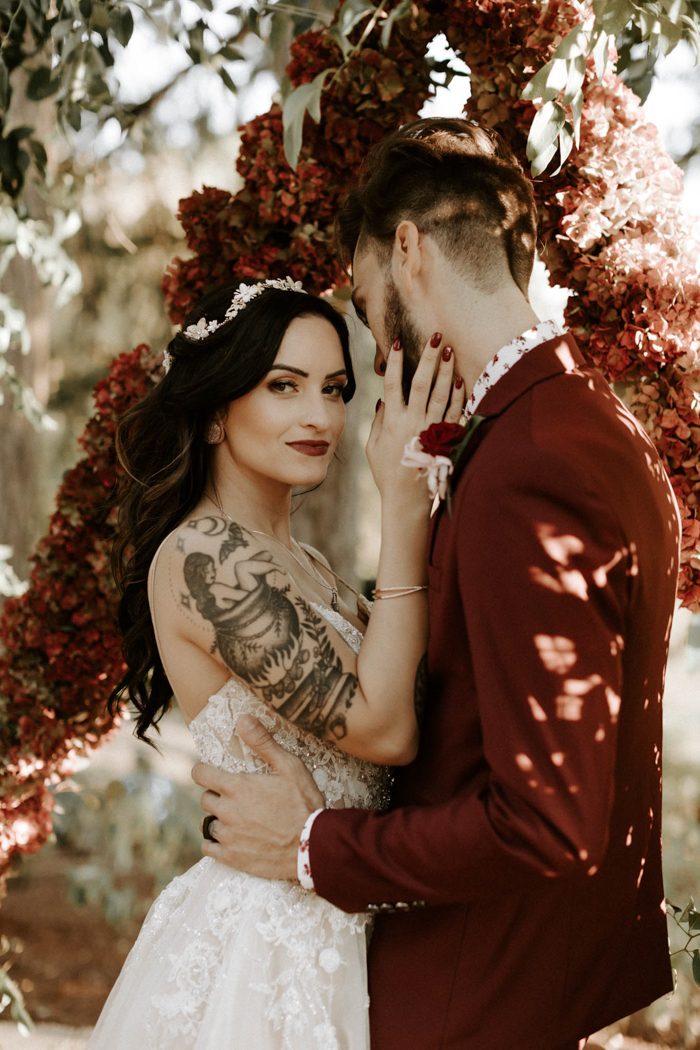 photo by Naba Zabih

video by This Modern Revelry
Instagram totally changed the game for us for two reasons: Firstly, it's the place most of our inquiries come from – couples seem to find it easier (and quicker) to get an overview of what they want in a film by looking through Instagram accounts, rather than wading through pages and pages of websites or sponsored ads on Google. Secondly, it's a place where we've made connections with so many people in (and out of) the industry. We definitely wouldn't have gotten to where we are in such a short amount of time without Instagram.
video by This Modern Revelry
Instagram is a constantly changing beast and trying to outwit (or even keep up with) the constant algorithm changes is a recipe for disaster. People always tell us that Instagram prioritizes video over photos, but we find that's just not the case. Even last week we posted a video on our grid but Instagram only showed it to maybe 100 or so people organically – our story, however, with the same content got SO many responses.
You might feel like it's a struggle to keep up with the demands of keeping your feed fresh when you're only posting 20-30 films per year, but it's important as a videographer that you don't forget just how much content you have – yes you might make one film per couple, but just sharing that one film on Instagram is a real waste of what you have to offer (especially considering how quickly you have to grab someone's attention as they scroll past at 100mph). Make the most of your content and focus on picking out striking images or 2-3 second clips and post those as well as your films – you'll be surprised at how many more of your followers will see them.
Also, don't be afraid of reaching out to people – we've made some great friends and gotten opportunities that would never have been possible if we hadn't just sent out an enthusiastic DM in the first place. Finally – FOLLOW YOUR COUPLES ON INSTAGRAM! That might sound weird but it helps us build a relationship with them before their wedding and that's super important to us.
video by This Modern Revelry
Chloe and Ian's wedding (below) is the most popular video we've ever shared on Instagram. It's a real shock to the system and totally not what you'd expect from a wedding film and I guess it just stopped people in their tracks. It's totally on vibe for the couple and as soon as it hit their inbox they LOVED IT. That's what it's all about. It focuses on the couple and their party which are two of the things that we love to make a big deal of as that's what couples always mention when the get in touch with us, so I guess we've become known for doing that really well.
video by This Modern Revelry
We love Instagram accounts that help us find new ways of carving out the direction we want to go in, rather than relying on what people expect from the wedding industry.
@tommylundberg is a genius and we love seeing his creativity. @thismintymoment is super cool too – the urban vibes are so on point and there's something so satisfying about his composition.
We do of course have some wedding industry faves though, @joannabongardphoto has an AMAZING urban style and we absolutely love shooting with her. Everything just clicks into place and we make magic together.
@studio1208 and @establish1208 always BRING IT on their feeds. Maria and Nick kick ass with their irreverent sense of humor and their stories are legit entertaining.
Finally, @superweddingsfilm – our styles are really different but we definitely think in similar ways about creativity and pushing the boundaries of what people expect from wedding films.
video by This Modern Revelry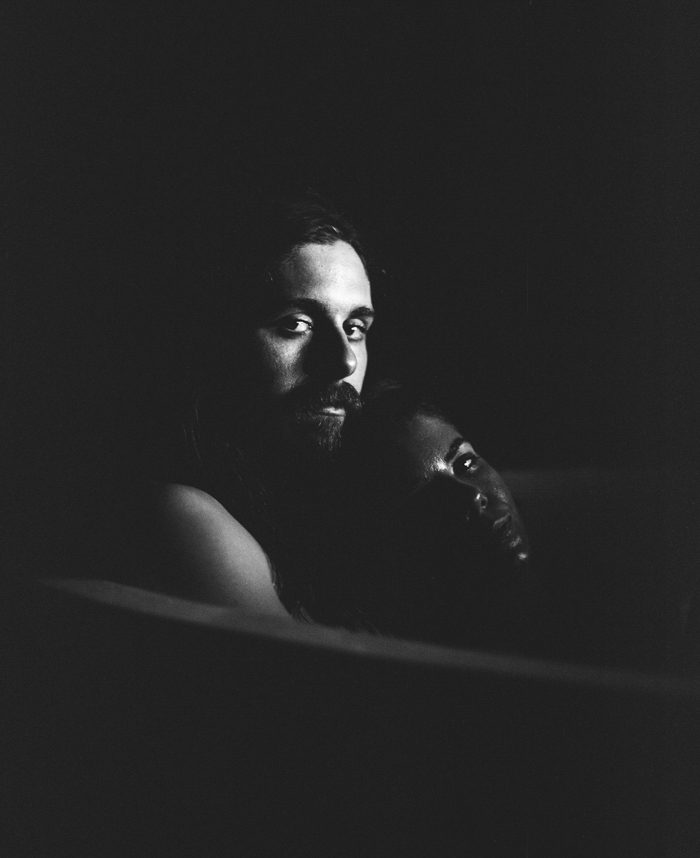 photo by Barefoot and Bearded
Instagram has affected my business in both good and bad ways. Good in that it is really the only easy and accessible way to expand your brand/image globally throughout portraying the best of your best in your portfolio. It is also a great way to get in touch with other creatives all around the world and make some amazing friends.
Bad because I fought for so long to recognize the balance between using Instagram for an ego boost versus actually benefiting my business. I find the Instagram world to be so fueled on status, likes and ego boost that it is very hard to come across artists because everyone is just regurgitating the same photos because it is "what's in" at the moment. I want to focus more on work that is true to me (like switching 100% to film photography) and not what is "trendy."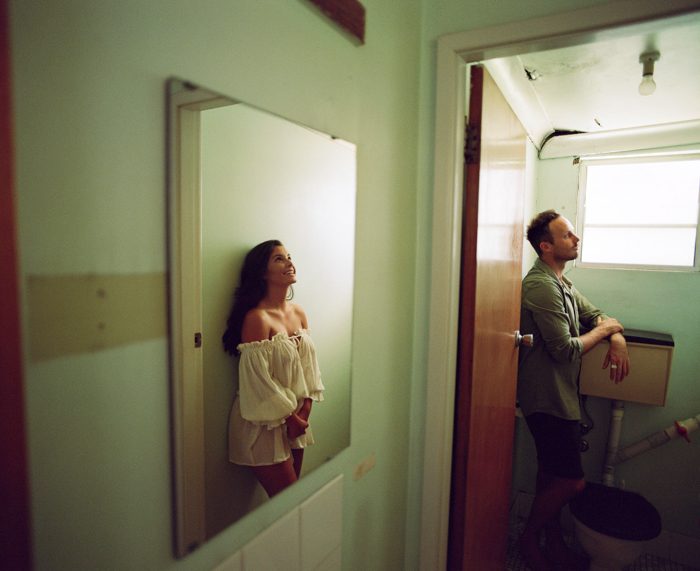 photo by Barefoot and Bearded
Despite the algorithm changes, I haven't changed my approach or anything. If your work is good and true, people with find you. Focus more on building your portfolio, style, business, and photos rather than worrying about algorithm stuff. Is it really productive?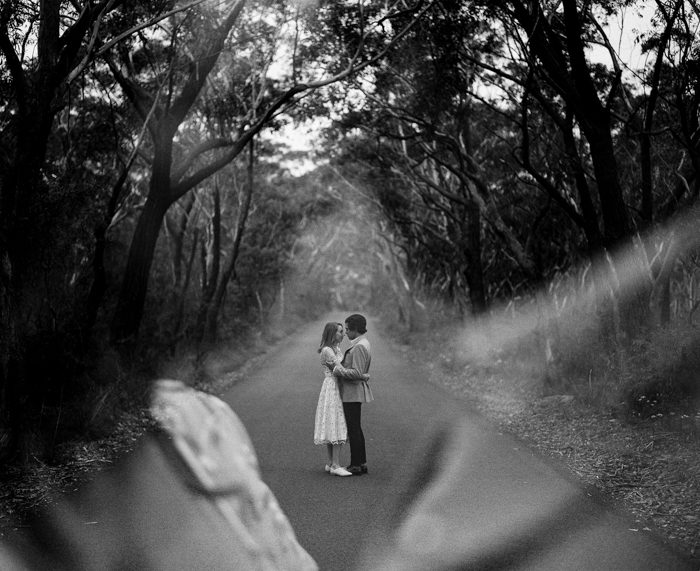 photo by Barefoot and Bearded
My top post (below) is of (now my two best buds) Ash and Dan at their epic wedding in the Hunter Valley during their first dance. I had a vision where they wanted a sparkler first dance, then I thought "LET'S CHUCK IN TWO SMOKE BOMBS AS WELL!" This was crazy to organize as everyone was drunk as skunks and made it hard to coordinate, but it worked out epic in the end!
I think it was received well because Ash and Dan are super freaking cool legends and the shot was just so chaotic but also so calm. The chaos in the background from the crowd, but also the simplistic and romantic stare the couple have into each other creates peace and love regardless of what is happening around them. Almost a symbolic view of "no matter what happens in life and how chaotic it get's I will always love you." Cheesy I know, but that's how I see it anyway.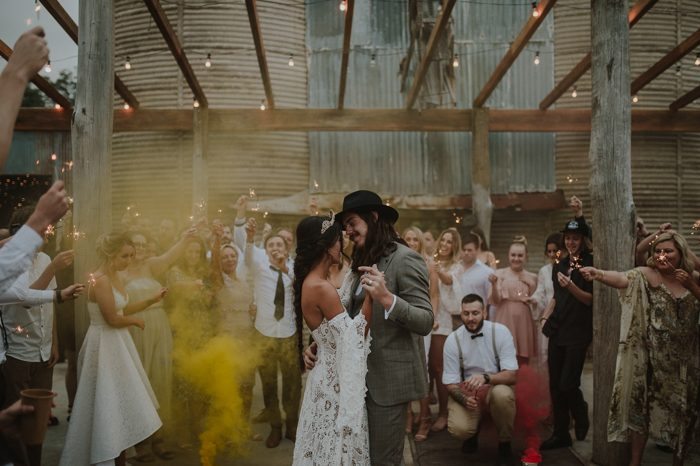 photo by Barefoot and Bearded
Really my all-time favorite photographers would have to be Ryan Muirhead, Oli Sansom, and Si Moore – all photographers who don't care about trends and create work that is true and unique to them.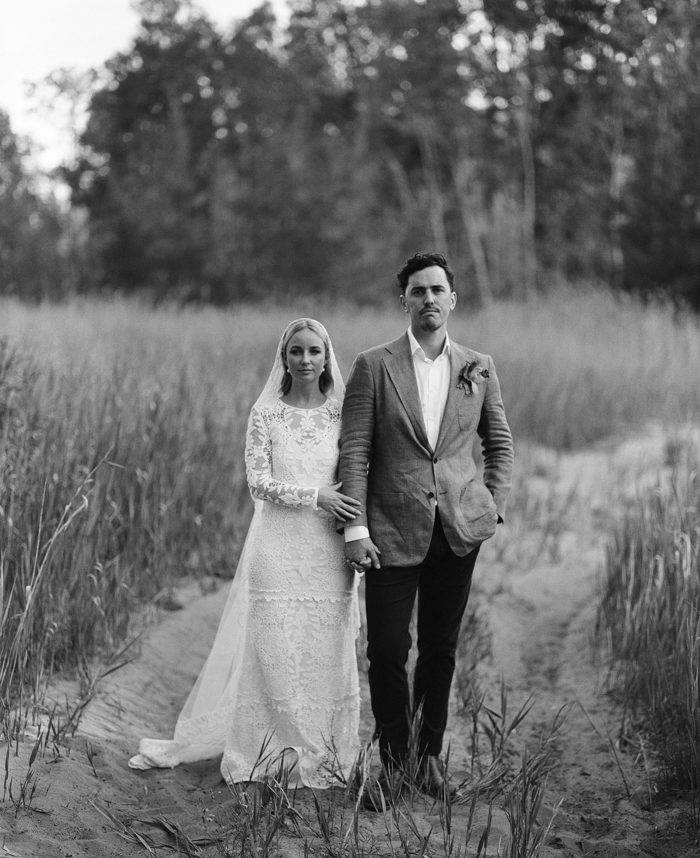 photo by Barefoot and Bearded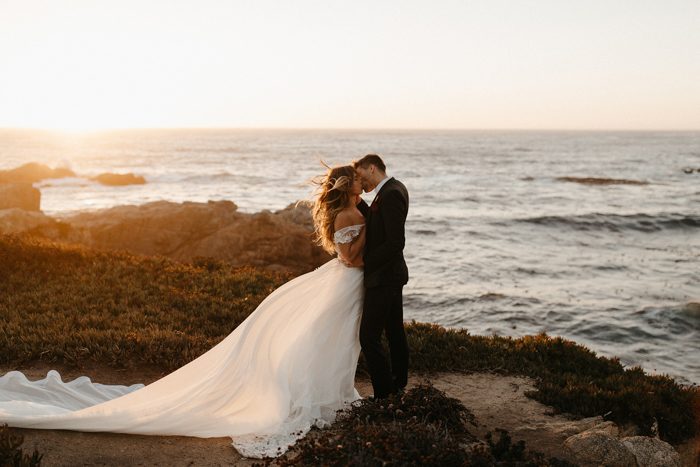 photo by On the Times Photography
Instagram's effect on my business has only been positive! I really love that it allows me to not only showcase current work but also that I can connect with people that want to work with me all over the country and also fellow creatives. As a natural introvert, I don't know any other way I'd be able to "get out there" and meet so many people as I have through Instagram.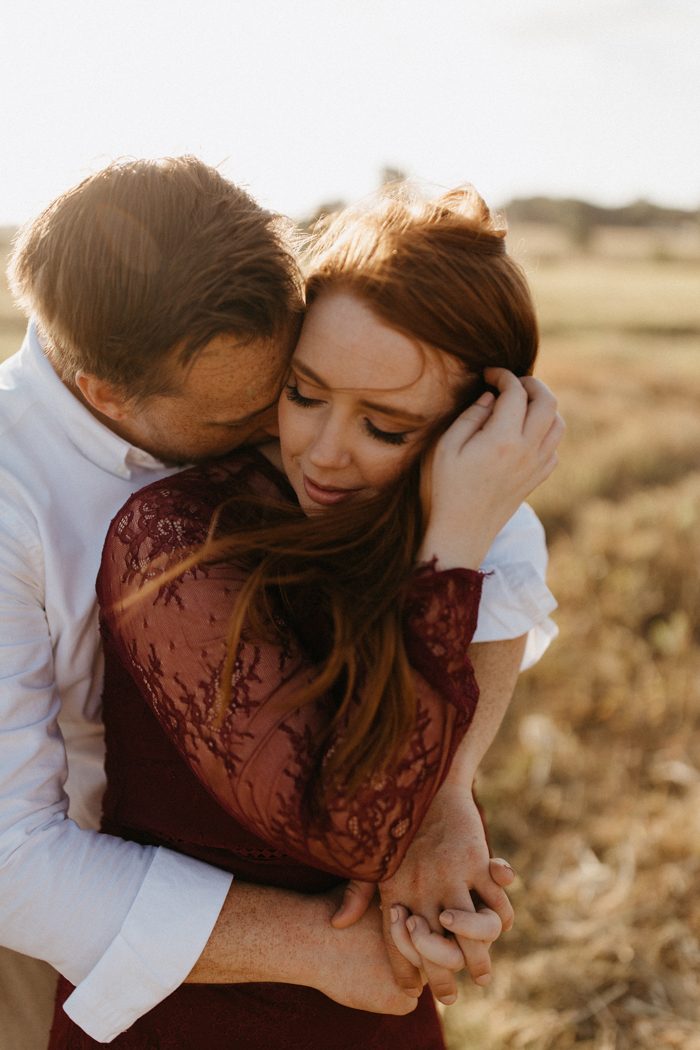 photo by On the Times Photography
One of the biggest tips I can give with Instagram is to just do you. Be yourself, post whatever makes you happy, and ignore the numbers game! It took me a couple of years to really believe this, but once I did I honestly started to see true and genuine engagement from my followers. I frequently use Instagram stories to talk about not only my business and the couples who hire me but also about my life and what my daily grind looks like. I try to show my personality and that I'm an actual human – and people respond to that!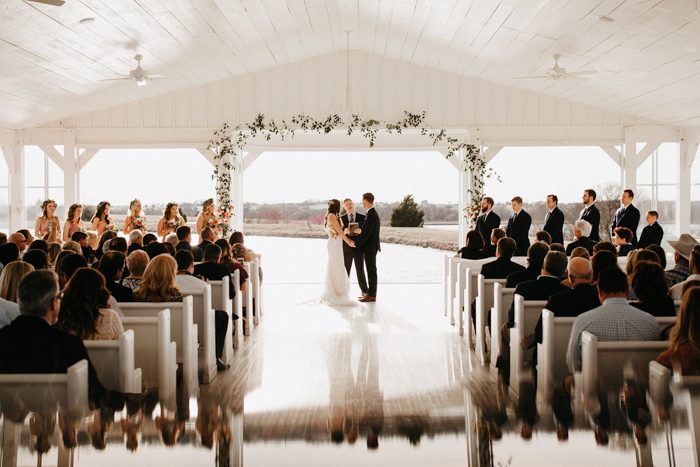 photo by On the Times Photography
My most successful Instagram post (below) so far has been the photo of Lindsey and Connor moments after their first look when they read their vows to one another privately before their ceremony. This was the first time I had ever had a couple do this and it is one of the most genuine and beautiful moments I've ever captured! I think it was well received because it was just such a real moment that a lot of couples could relate to, having done that themselves or could imagine themselves doing that on their wedding day.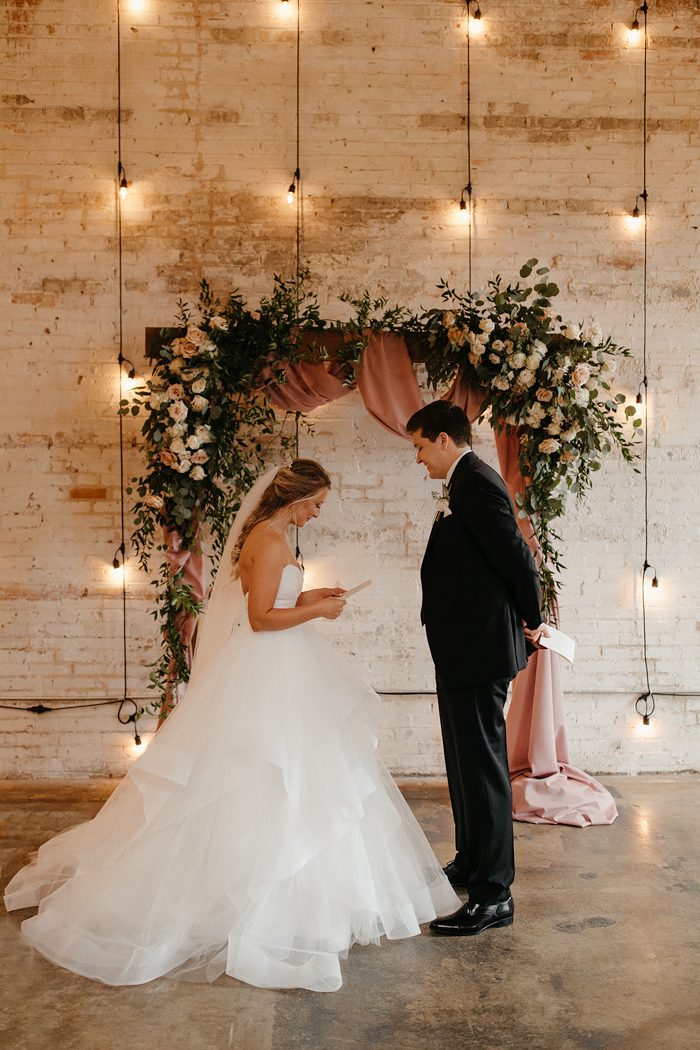 photo by On the Times Photography
There's an insane amount of talent in the photography community! People in particular who continuously inspire me are @jordanvoth for his masterful colors and consistently timeless images, @kristenmarieparker for being a true pioneer in this industry and her unique storytelling, @laurkenkendall for always unapologetically being herself on this platform, and @melissamarshallx for her creativity and having one of the strongest brands out there!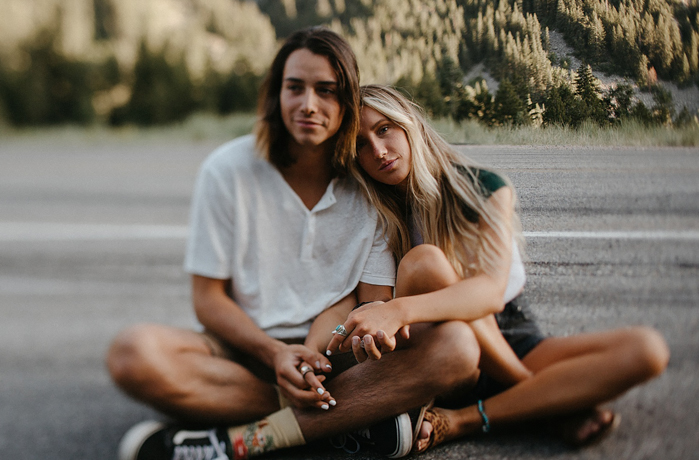 photo by On the Times Photography
Thank you to this month's Instagrammers to Follow!
Haven't seen your favorite Insta account on here? Comment below if you'd like to recommend an account for a future Instagrammers to Follow!