If you're looking for inspiration and new ways to spruce up your Insta, look no further than this month's Instagrammers to Follow! These photographers found a way to stand out and make their account uniquely their own. From showing behind-the-scenes work to starting their own weekly post, these wedding photographers open up about how they continue to embrace the photo-sharing app, despite the mystery algorithm changes. Take a look, jot some tips down, and get excited to make your next post!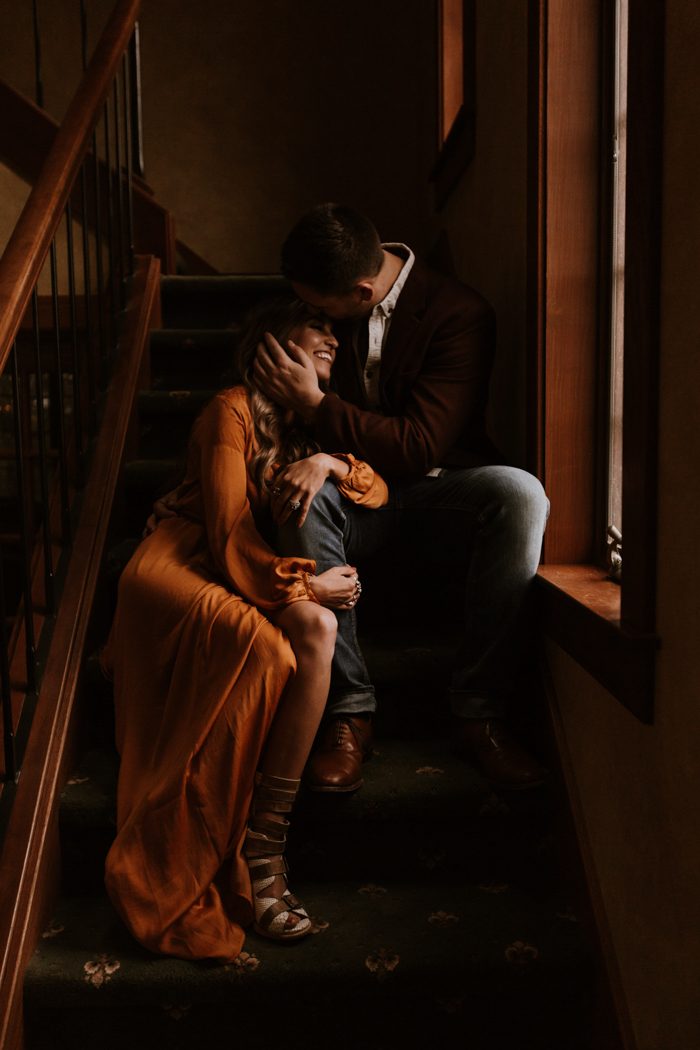 photo by Erika Diaz Photography
Instagram has been a huge game changer for me in the way I attract the right clients. This is such an informal way of showing people who I am and what type of work I'm passionate about without doing in-your-face selling or having to constantly shout from the rooftops. For me, being able to share genuine posts, personal stories and imagery that portrays my heart behind it all has allowed me to connect with like-minded individuals who I know will be a perfect fit for my brand and style.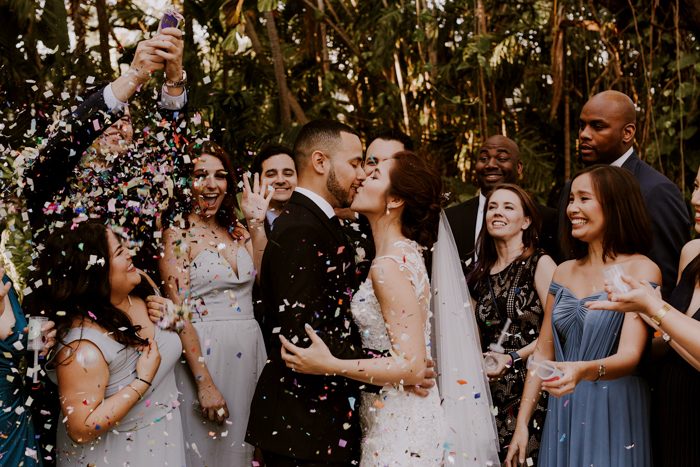 photo by Erika Diaz Photography
Consistency and authenticity are key. I love sharing beautiful images of people in love or gorgeous bouquets that inspire, but I truly believe that constantly posting content that shows more about you as a person or talking about the "why" behind the post is more important than just posting pretty pictures with tiny captions. People want to know about the person behind it all, they want to emotionally relate to you so they can trust you and in the process find out if your values, personality, and vision aligns with theirs. I make it a point to share more than less and yeah, not everyone loves a long caption with a story behind it, but then again, those aren't the people I want to work with.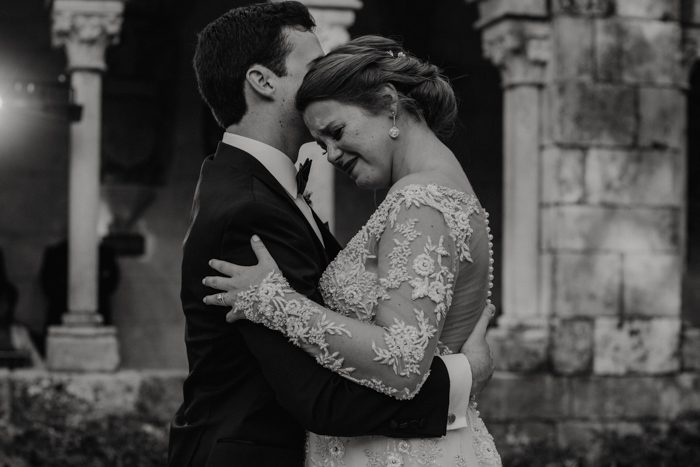 photo by Erika Diaz Photography
Crazy enough, my most post popular post has been a picture of myself working behind the scenes and sharing about my journey. I truly believe it's because vulnerability allows people to connect with you at a deeper level and this ultimately leads to more engagement from those who have chosen to follow you. But if we're talking about posts that show my work, one of my top-performing posts is of a couple running towards a beautiful ray of light and my caption followed the story. People want to see movement, emotion, excitement and the way we play with light. Every photographer sees light differently and showing people the way you see it, utilize it and exploit it can be a game changer! I have literally had brides booked me because of how I capture sun flares. So, it's important to know what kind of light you love to work with since this can attract your right clients as well!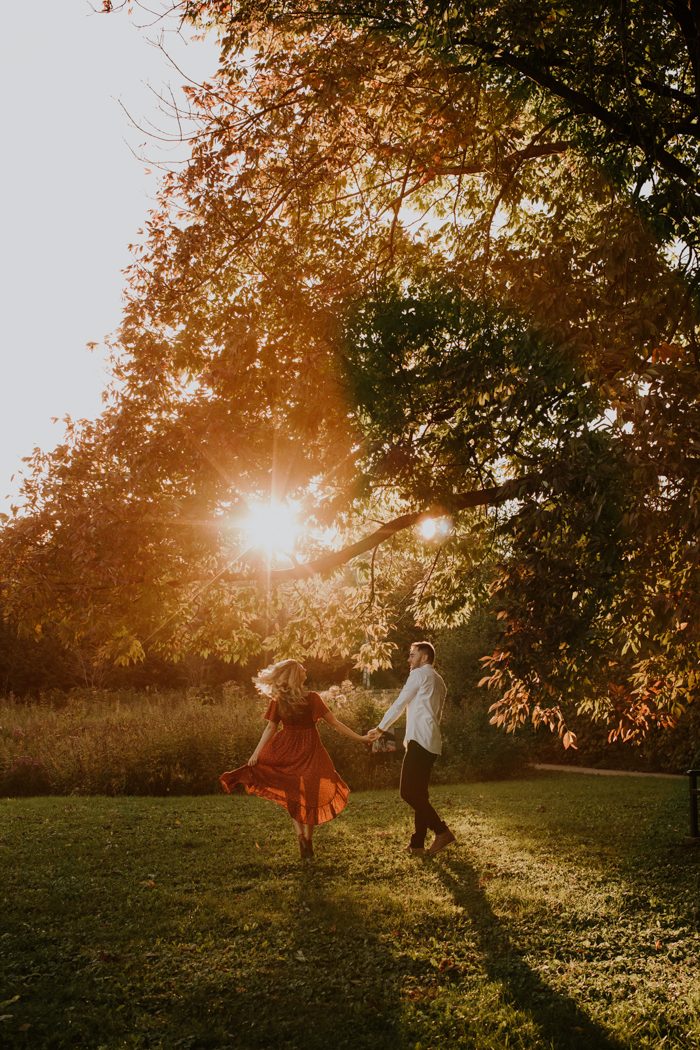 photo by Erika Diaz Photography
I follow the following accounts for inspiration: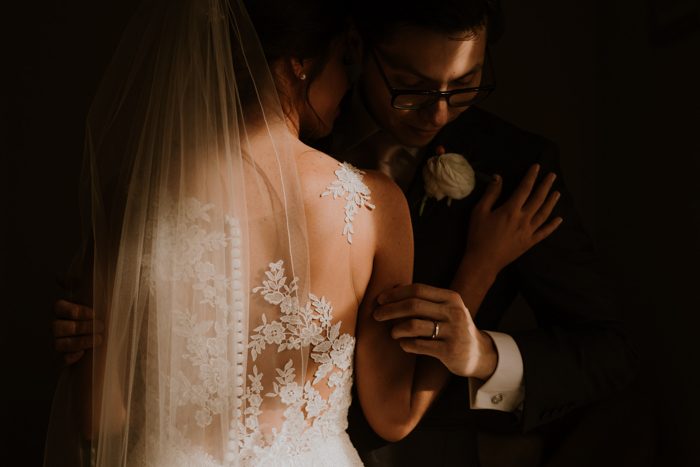 photo by Erika Diaz Photography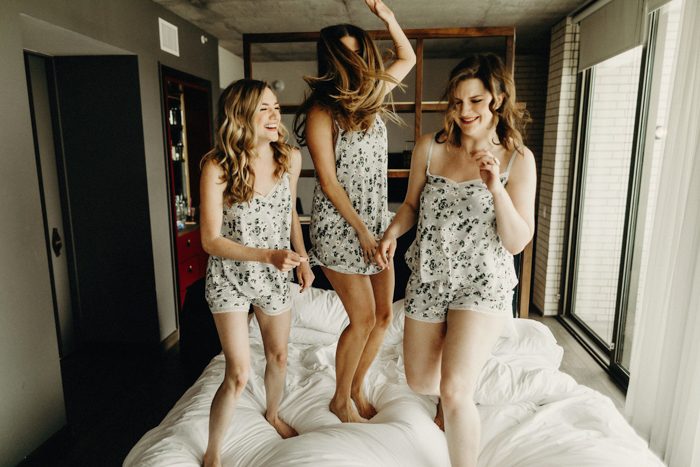 photo by Gloria Goode
Instagram has affected my business in a pretty big way. I only had to suffer through Craigslist weddings in my first year of business (2014) because people were starting to utilize Instagram as an alternative to Google when it came to finding vendors/products they loved. Now I would say that 70% of my bookings come directly from Instagram!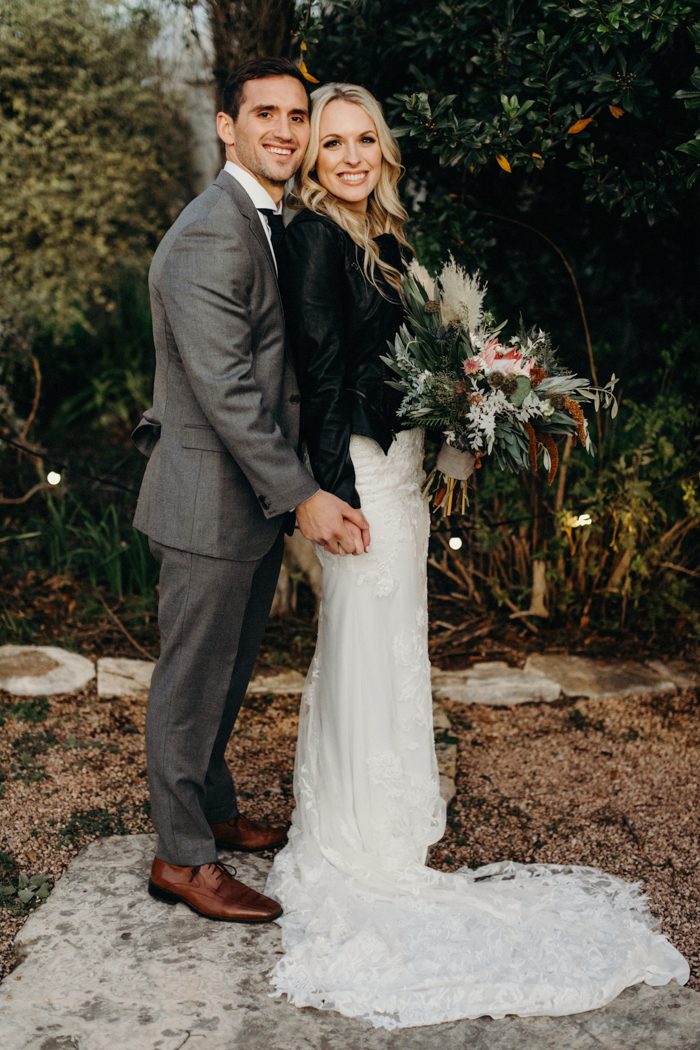 photo by Gloria Goode
I started #fridgephotofriday (above) because I got tired of seeing the same trendy poses when truly the most printed/practical photos are the ones of the couple looking at the camera and smiling! I get it, those photos don't do as well on Instagram, but I think they are important to have from a timeless standpoint so I try to mix them in for a more balanced feed. During every session/wedding, I like to do a good handful of those posed images just so when the fads fade away you still have a few timeless photos to look back on.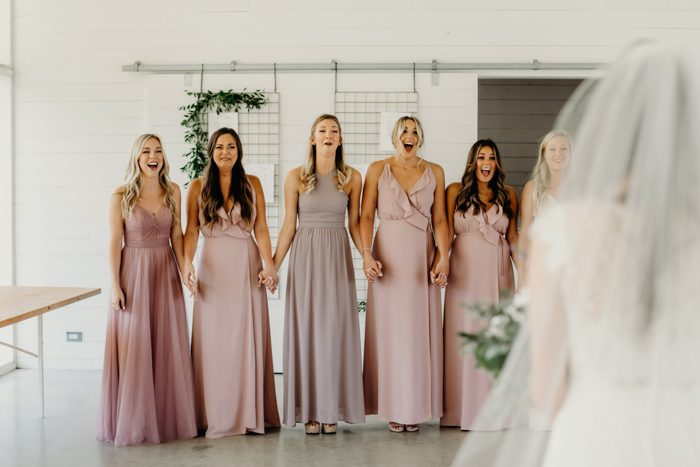 photo by Gloria Goode
My most popular post is from a bridal session (below)! My bride, Hannah, was freezing and so I had her running around to warm up and to get some motion in the photos! I think it did well because everyone loves a good whimsical photo with golden light and movement! It's pretty much a recipe for success on Instagram, haha!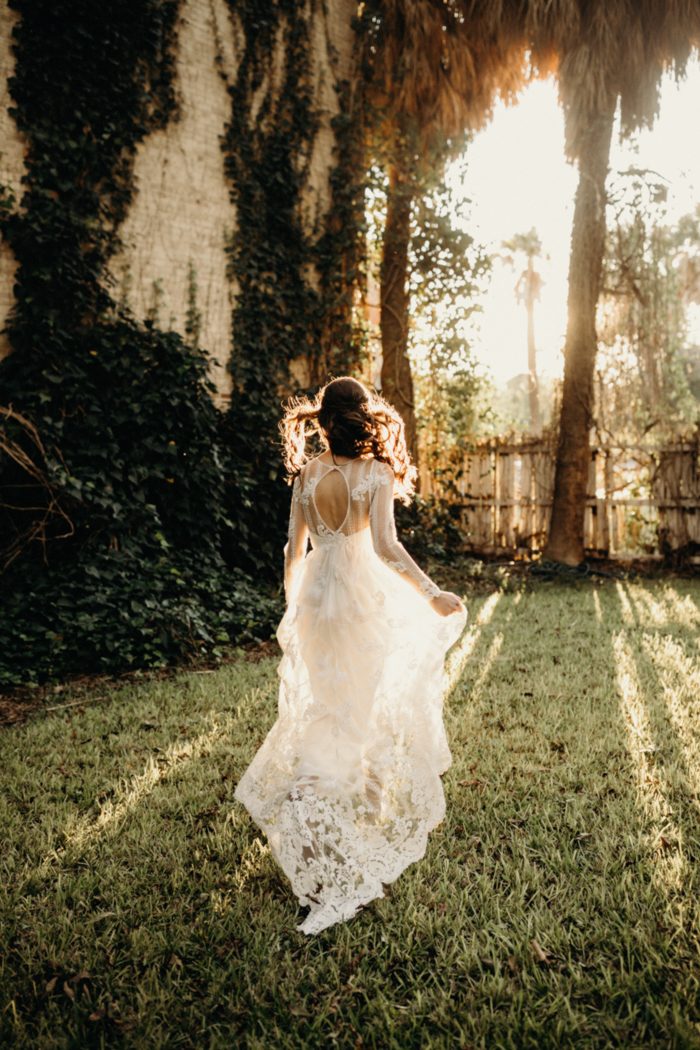 photo by Gloria Goode
The accounts I follow for photography inspiration have pretty much nothing to do with weddings, and I think that's super important! My faves these days are @colesprouse (LOL), @niravphotography and @accidentallywesanderon, but for good measure, there's always @jonaspeterson and @jennnifermoher.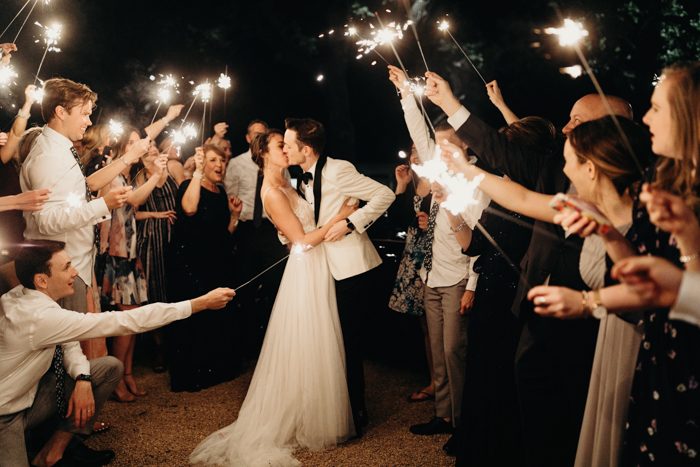 photo by Gloria Goode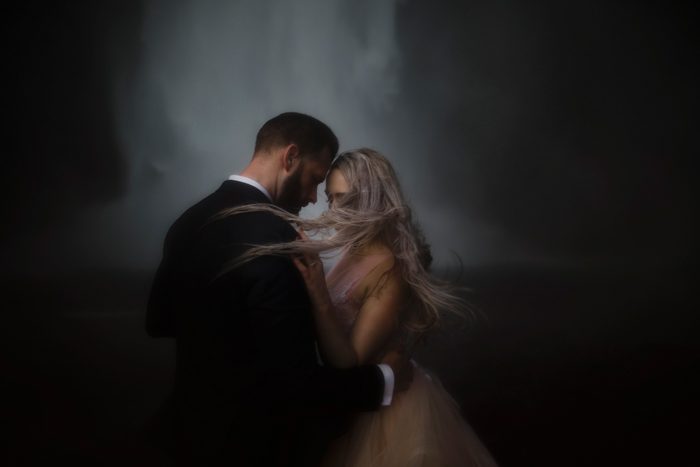 photo by Gabe McClintock
Instagram has had a direct impact on my business by giving me the reach to new and potential clients beyond my website. It allowed me to curate a feed of work that was exactly what I wanted to share with the world and share it in a very precise and clean fashion. Now 60-70% of my inquiries are saying they found me on Instagram.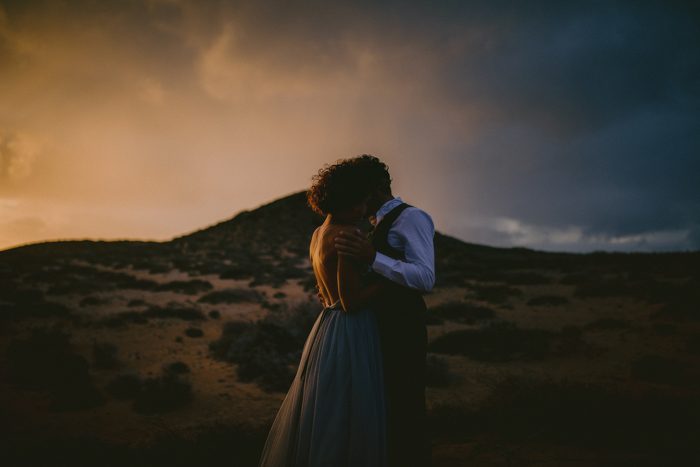 photo by Gabe McClintock
For me, focusing on a definitive style and look has helped me grow my following as well as engagement on Instagram. A few years ago I decided to consistently post at the same time of day during the week and made my posts follow a specific format. I feel a clean and curated feed attracts viewers and keeps them there.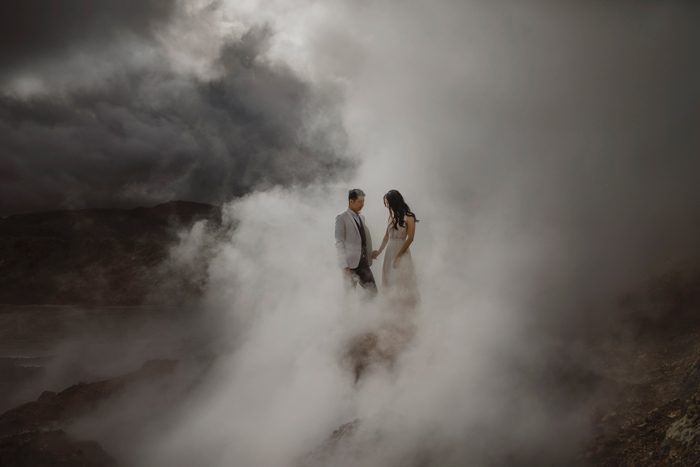 photo by Gabe McClintock
When I captured this image (below), I knew it was one of those moments we as wedding photographers all hope for. Perfect light, amazing location, and a beautiful connection between the couple. We had been shooting all day and we decided to stop one last time as it looked like the sun was about to break through the clouds right before the sunset. As we got out, the sun did drop below the clouds, the sky starting to lightly rain and the wind picked up and all I could think was WOW!!! It was definitely a day and moment I'll never forget.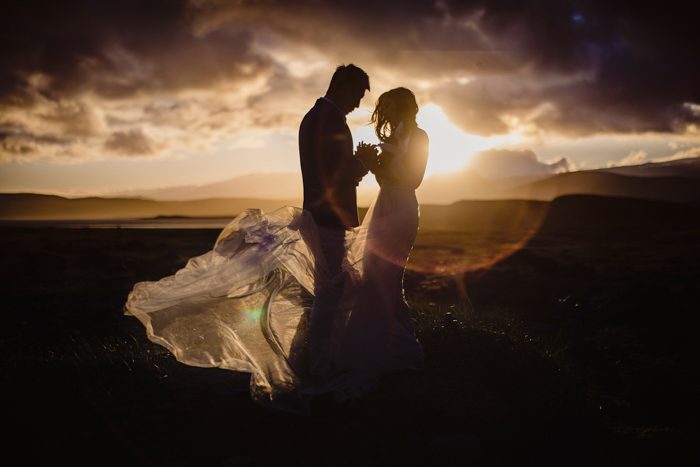 photo by Gabe McClintock
Lately, I have started to follow different accounts besides wedding based feeds. Some of my favourites right now are: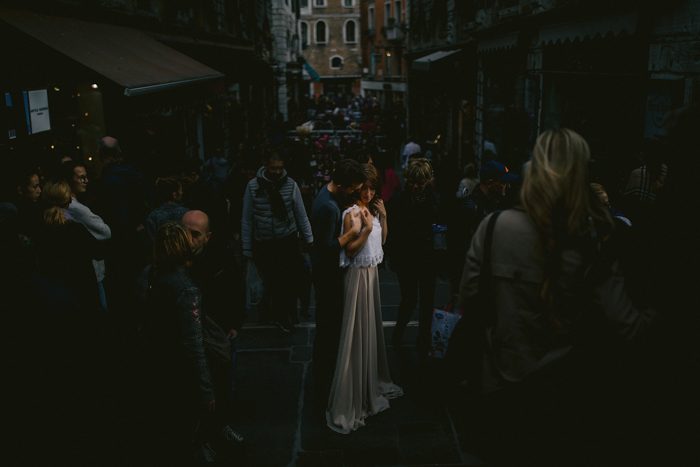 photo by Gabe McClintock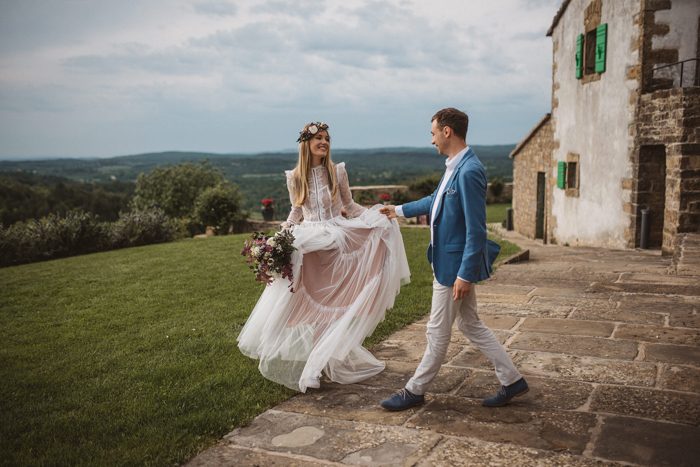 photo by KATJASIMON
We would say Instagram is an important part of our business. For the past year or two, a lot of our clients have found us on Instagram. It helped us expand our work all around Europe and even overseas – we consider it the most important social media channel to reach current and new clients. It's also a great way to keep in touch with clients before their wedding. They follow our work frequently and send comments, so it's a great way for them to be updated on our recent work.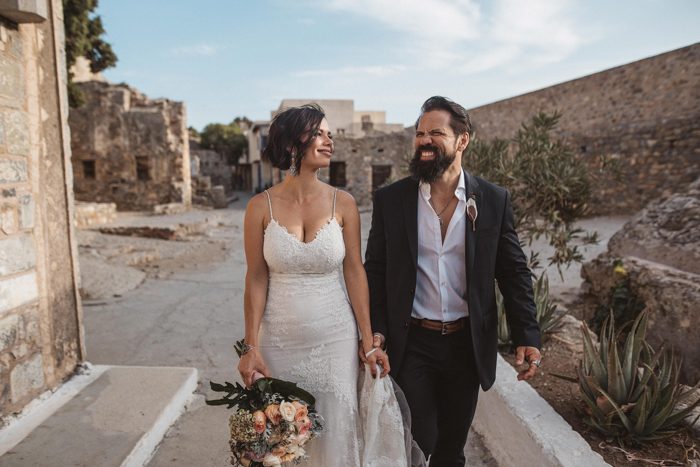 photo by KATJASIMON
This has been said so many times already, but we believe it's the best guideline: post images that showcase you, your personal brand. Don't focus too much on what's trending –  try different things, things that are fun for you.
Another tip for growing your Instagram followers is to figure out in which days and hours to post, to get the most reach – the best way to do that is to just test. After you've got that figured out, try to post regularly.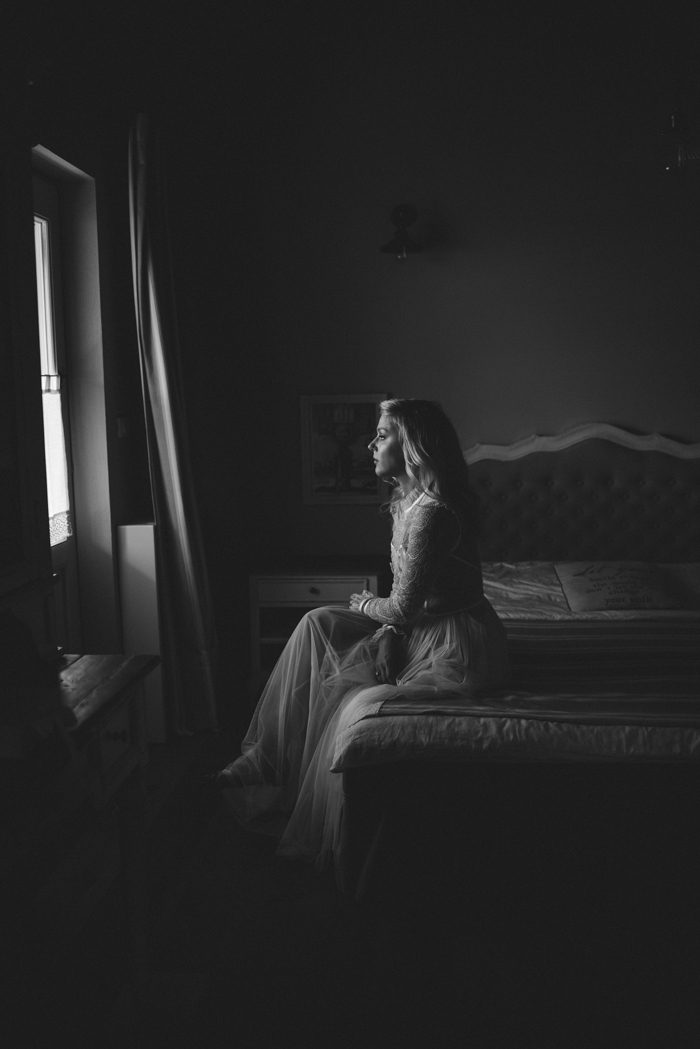 photo by KATJASIMON
Our most popular post would probably be a stop-motion video with a set of images taken just after the ceremony when guests throw rose petals on the brides. It's probably so popular because it's a moving picture that shows a lot of emotions and happiness, which makes it totally different from what we usually post. After looking at all top 5 images from our Instagram feed, we noticed the most popular aren't those set-up beautiful portraits or epic shots, but photos showing true emotions.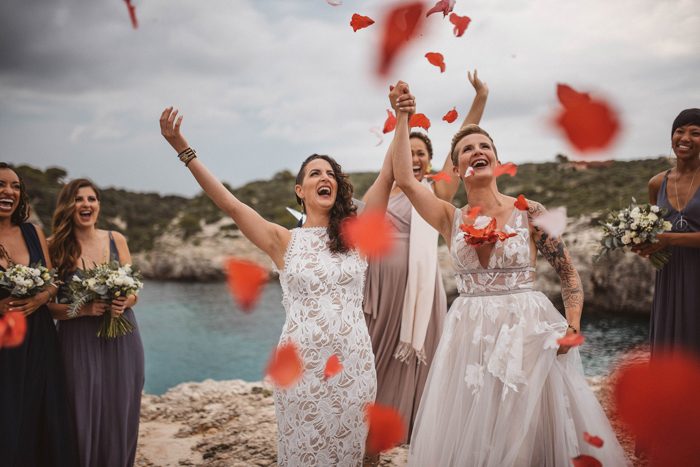 photo by KATJASIMON
We like to seek inspiration outside wedding photography. Our 3 favourite accounts to follow at the moment are @andrewknapp, @visualsofearth, and @cerealmag.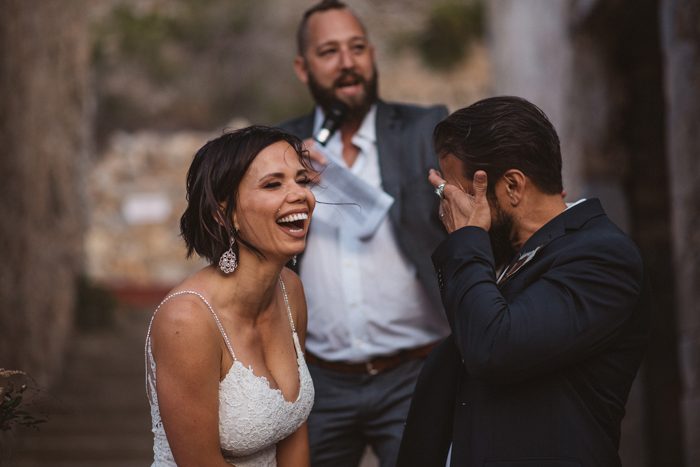 photo by KATJASIMON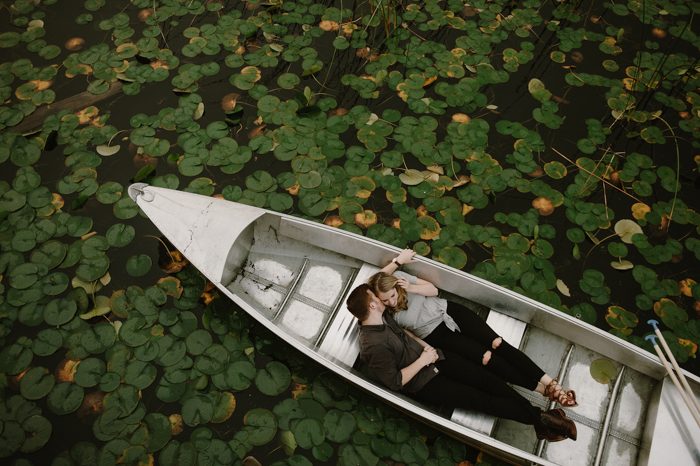 photo by Kristen Marie Parker
I've realized over the years that my relationship with Instagram and the jobs that it produces deserves so much more credit than I've been giving it. Not only is it a tool to continually put out fresh content, but it's brought me relationship with other photographers, other wedding creatives and new clients in a way that no other in-person networking opportunity could give me. Education by other creatives comes in multitudes. Conversations with prospective brides allow you a new form of customer service that's a bit more creative and laid back than the traditional e-mail. Need some help at an upcoming shoot? Post it and you have photographers who want to work with you. Follow a hashtag to see which couples have been recently engaged. Give affirmation to the photographers in your community. Heck, even ask others what they think about finances, politics and hobbies outside of photography. It's incredibly interactive, incredibly dense and incredibly useful. By using it as a tool to help others be successful, I have become successful in the relationships it has brought me; both community and client based. I am fortunate that a good 30-40% of my job inquiries come from Instagram.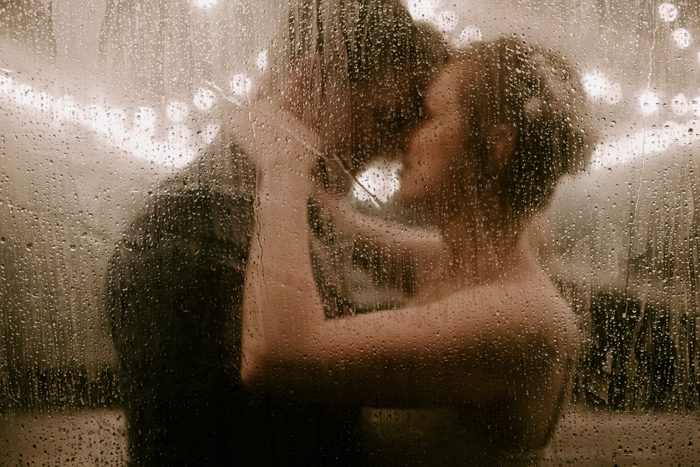 photo by Kristen Marie Parker
My best advice for photographers looking to grow their following and engagement on Instagram is to approach it in a less selfish way. The intent is not to get out of it as much as you can, but to give as much as you can. Give your work to your grid. Give advice. Give compliments. Give help. Give pats on the back to other vendors and notes of encouragement to those who need it. By giving, you then receive back the joy and benefits of what you've put into it. There is no perfect answer to grow your following. Just stop assuming there's a system and instead, treat it like you would treat someone in your day to day…in person.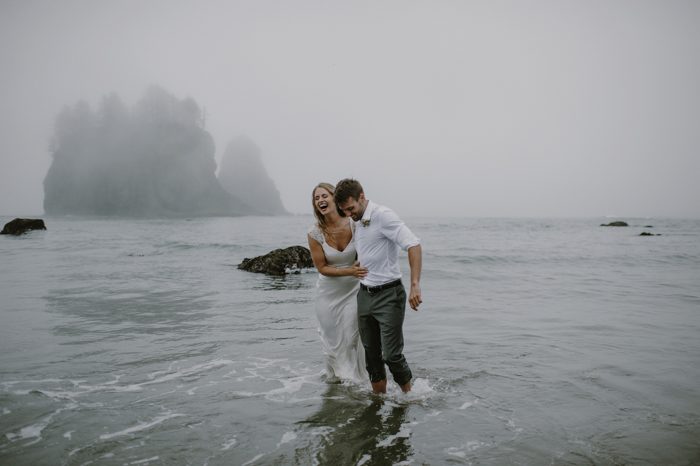 photo by Kristen Marie Parker
The most popular post for me to date was something I don't tend to share on my grid. I always show up early to a wedding to take scene-setting images for my clients to build to the story. Maybe it was the driveway that led to the getting ready house or a floating balloon to mark where to park. This time, I had to take a ferry out to the wedding and brought my camera on board expecting to see the brides and her bridesmaids. They ended up taking the ferry before me as they'd gotten there early, so I took photos of the scenes on the ferry, including a window scene of us passing by fog. To be honest, I think my audience enjoyed it because it could have been something haunting, simple and quiet, which is not like the wedding photos they see on their grid. I love the idea that my photography could be of the perspective of lifting your eyes up from a good book and suddenly seeing something that everyone is missing. It's not groundbreaking, it's not loud, but it's quiet and passes as quickly as it came.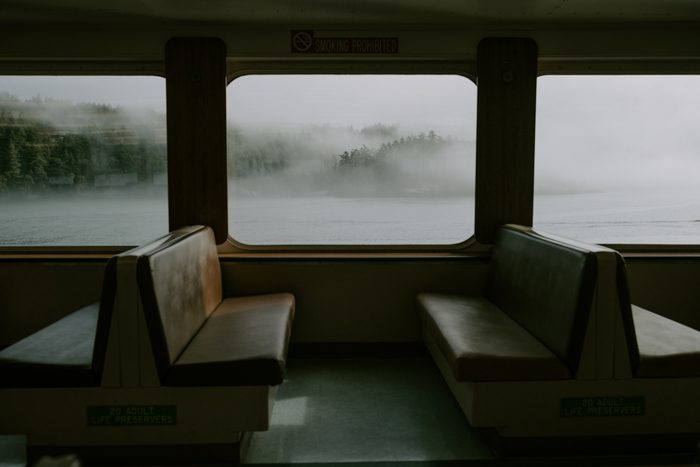 photo by Kristen Marie Parker
My favorite accounts include the following: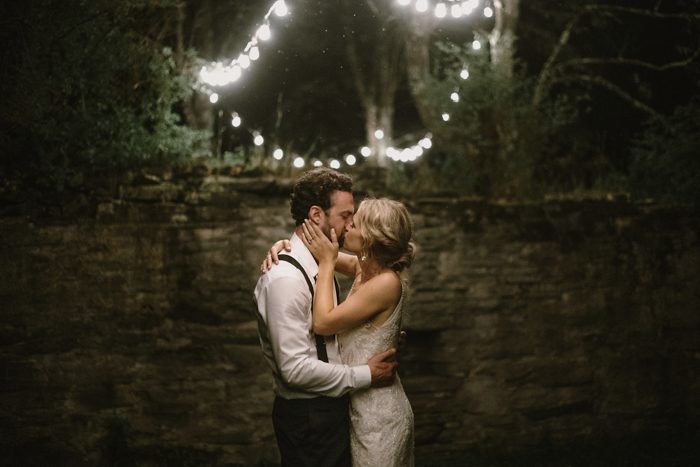 photo by Kristen Marie Parker
Thank you to this month's Instagrammers to Follow!
Haven't seen your favorite Insta account on here? Comment below if you'd like to recommend an account for a future Instagrammers to Follow!