Photo by Jessie Shultz
Alright, friends! New year, new you! Take out your notebooks and sharpen those pencils, because this month's Instagrammers to Follow are about to unveil all kinds of useful Insta tips. Whether you just downloaded the app or have 10,000 followers, this post is for you!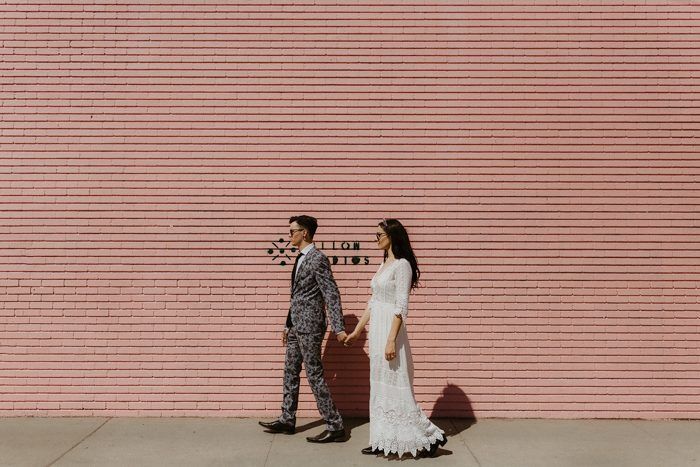 Photo by The Hendrys
Instagram has most definitely affected our business for the better and is now one of our leading resources for inquiries, purely down to the hashtags and the extensive audiences we can reach with those, in turn, providing us with further afield requests. As it is largely creative/artist based, it has allowed us to connect with a whole bunch of like-minded people, which has ultimately helped in pushing ourselves even more, which is always a good thing! We love the sleekness of the whole layout and find it nice and easy on the eyes, as opposed to the likes of Facebook and Twitter which we've almost given up on, ha.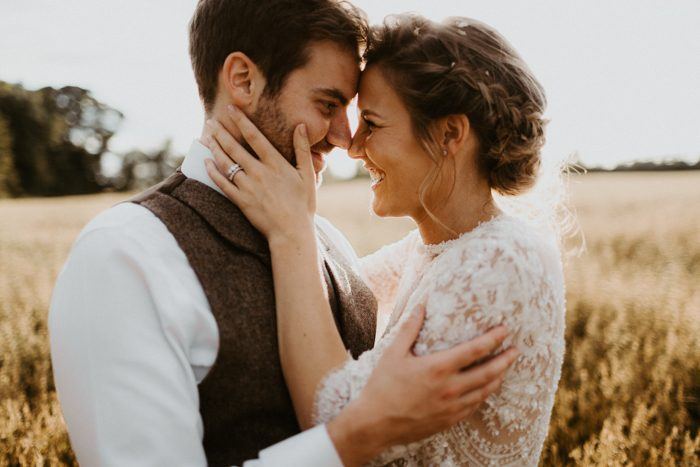 Photo by The Hendrys
One of our main tips for photographers looking to grow their following and engagement on Instagram is to always keep your feed consistent, despite how difficult you might find it! While hashtags and tagging are key towards increasing your audience, a consistent feed captures and holds attention. Also, posting regularly is super important, even if it's every few days! Don't get fixated on the number of followers or likes you might receive on an image – it will drive you nuts thinking about it! Just let them build up naturally over time and keep doing what you do! Lastly, try not to get caught up in thinking you have to emulate other photographers work to be popular. Trends will always die out. Always keep it real and be yourself.
Most Popular Photo on Instagram: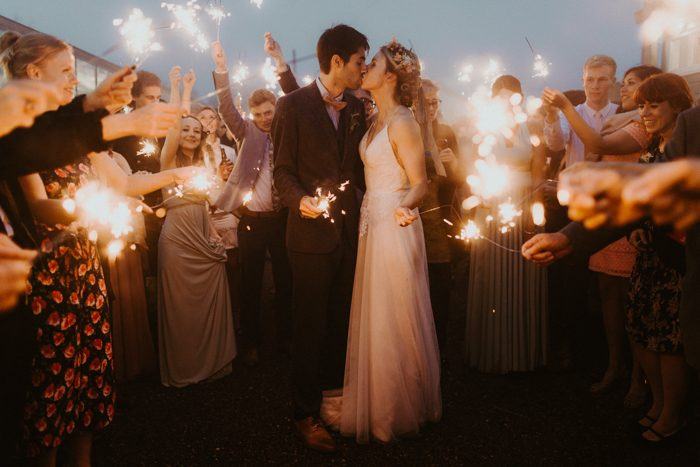 Photo by The Hendrys
The image that has resonated most with our followers (old and new) was this sparkler shot from a wedding we photographed during the summer. This was a total last-minute decision by the couple to do this and we're so glad they went ahead with it! We love the positivity of this image and the varying colours throughout. Every time we look at it, it reminds us how much fun we had capturing this day and it gives us a warm fuzzy feeling inside!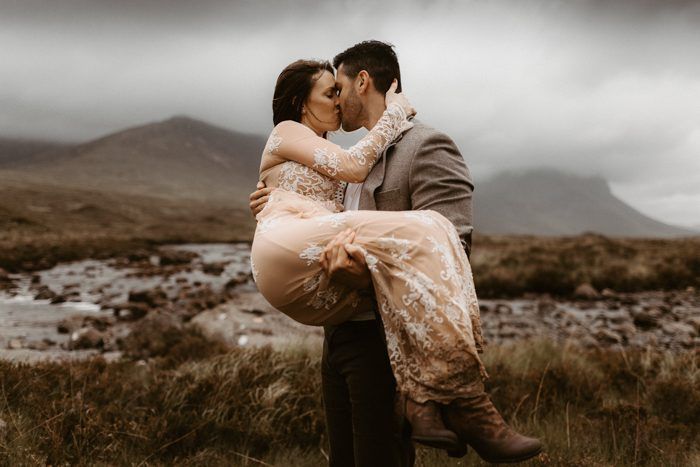 Photo by The Hendrys
The main accounts we follow for inspiration are @photobugcommunity and @lookslikefilm because of the vast assortment of beautiful imagery from countless numbers of amazing artists. They make our eyes smile or something to that effect!
Photo by The Hendrys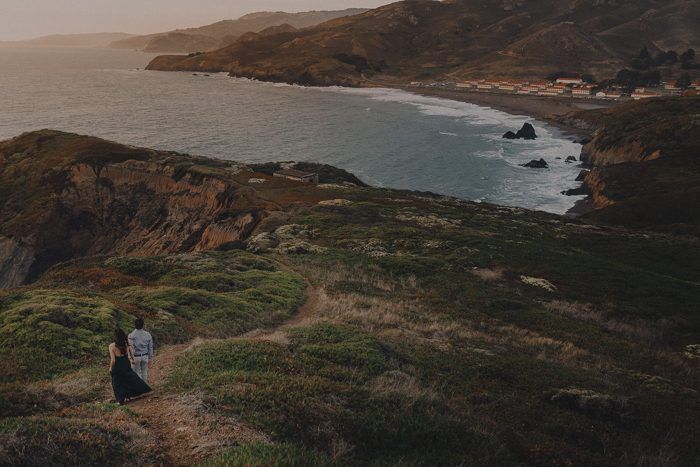 Photo by Patina Photography
We love that the visual nature of Instagram means that our couples are seeing and connecting with our work first – they are falling in love with a style and way of seeing the world that resonates with them. We've found when they come to you from that place, it just makes everything; from the initial inquiry to the wedding day, that much easier because they have already connected and they're already invested.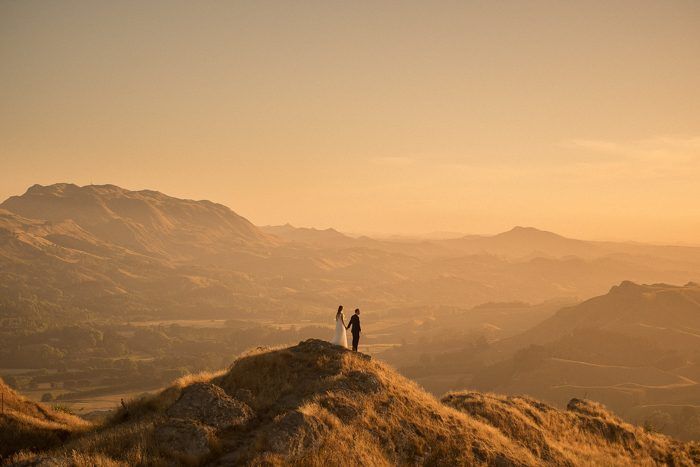 Photo by Patina Photography
The biggest tip we could have for anyone hoping to grow their Instagram is to have a real-life person in mind that you are posting for – choose the image and write the caption for them, not a vague 'ideal client' – create for a specific *person*. We have a close friend that we keep in mind as we post. We find doing this means, what we are sharing, and how we sharing it, comes across in a more genuine way – more of a 'hey look at this cool thing' vibe.
Most Popular Photo on Instagram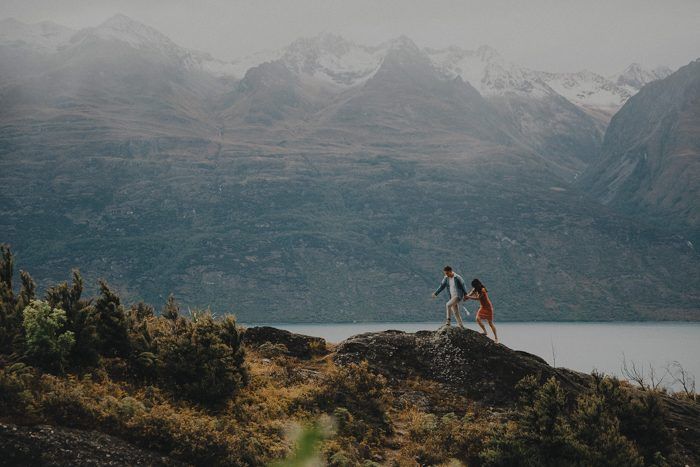 Photo by Patina Photography
Our most liked photo for 2017 was a frame of Dom helping Lily over some rocks near Glenorchy, New Zealand. We like to think it did as well as it did, because it really captures our heart – we love adventures and discovering new places, we love that relationships are an adventure; full of twists and turns that you can only get through together, and we love showing our couples our little corner of the world. We think this image captures some of that spirit, and that the couples that follow us can feel this genuineness and connect with that.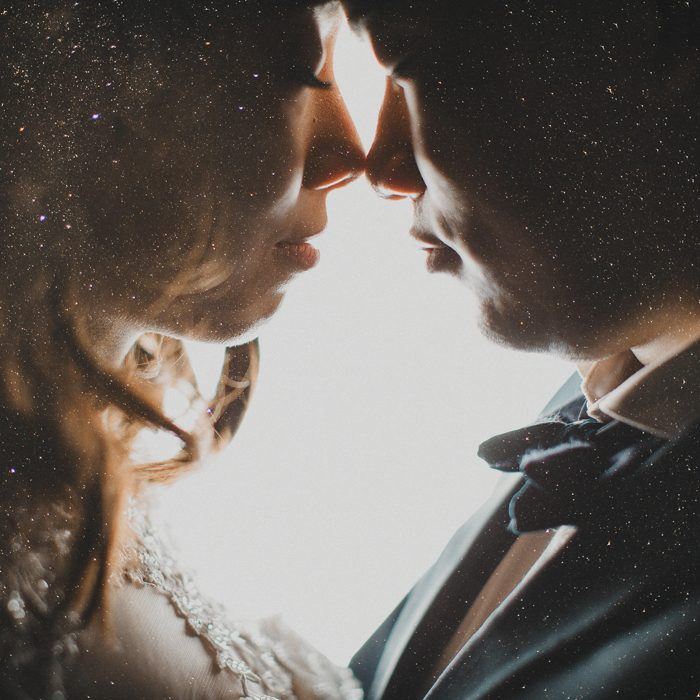 Photo by Patina Photography
Our feed is filled with images from our friends, pictures of their cats, their food, the places they are visiting and everyday life stuff – we love how this keeps us connected and grounded. That said there are a couple of accounts we follow for inspiration, these are some of our favs:
@sasmoore – creating for the love of creating
@_dan.walker – architectural/graphical fix
@victoriaericksonwriter – words that inspire us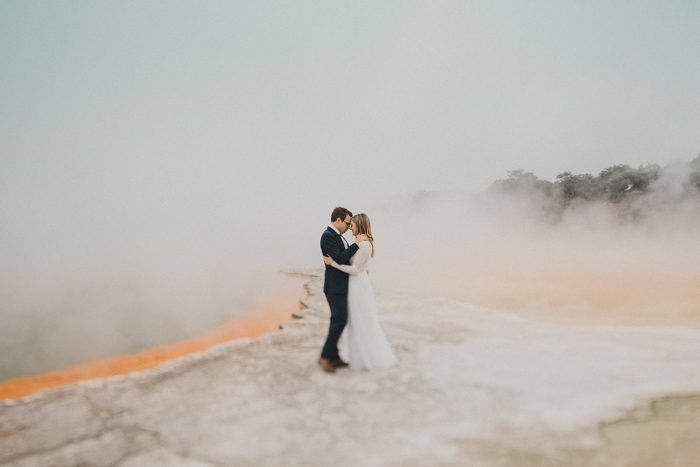 Photo by Patina Photography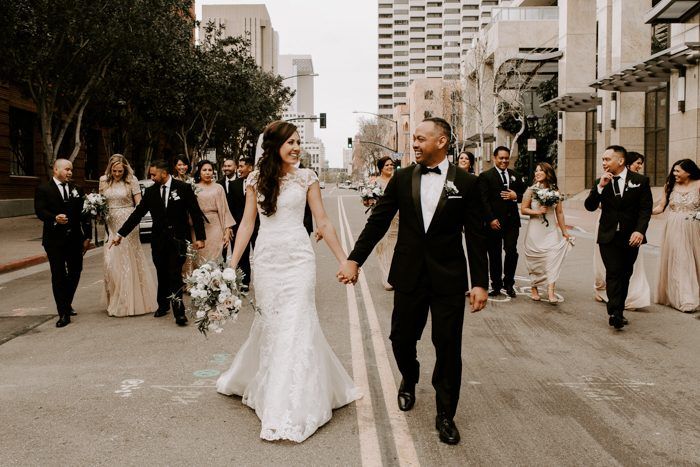 Photo by Jessie Shultz
Instagram has changed my business in so many ways. I would say about 60% of our inquiries are from hearing about us or following us on Instagram. Instagram is a huge art gallery for us photographers where we get to showcase our best work, FOR FREE.
Now Instagram does come with its ups and downs with the shadow banning (using the same hashtags over and over again), the algorithm (cause clearly my stuff is not as cool as the Kardashians!), etc. But the best way to keep going is to keep engaging with your followers. When someone comments on your photo, reply back, start up a conversation. You want people engaging in your post. This is so much easier said than done, I am so guilty of this. LIFE GETS SO BUSY! I know, me too! But try it and see if you get more people engaging in your work. (more likes, more comments, then comes the followers.)
Photo by Jessie Shultz
There are also some apps out there to let you know the best times you should post and when your followers are more active on Instagram. The one I use is Planoly. Also for most of you, YOU are your business. Invite people in to see more about you and your life. Instagram stories is a great way to do that. If you're crazy like me and will only post stuff that looks cohesive on your Instagram (insert little emoji girl with the hand up), Instagram stories is going to be where it's at for you. You can log all the silly things you do on the daily and you would be surprised how many of your followers do exactly the same. (BAM friendships build!) So Instagram is a huge tool for your business if you're not using it, START. It can help you build the clientele you have always dreamed of.
Most Popular Photo on Instagram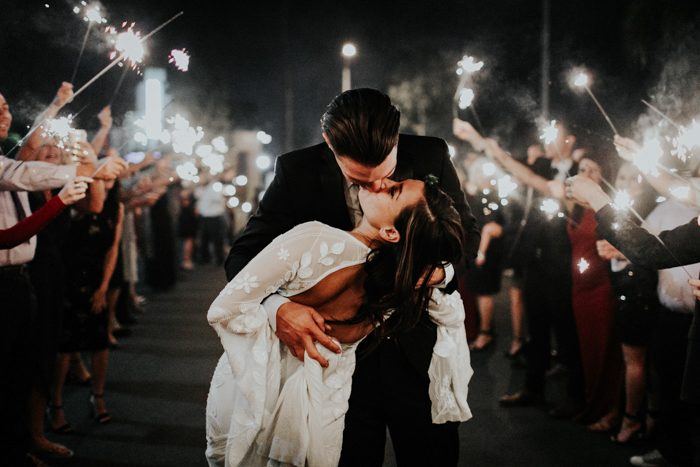 Photo by Jessie Shultz
The most popular post I have had on Instagram is when we did a sparkler exit and the groom dipped his bride down and gave her a big ole smooch. I love this photo and believe I have posted it a couple times. I think it did so well because when you are scrolling through Instagram, a photo like that is going to pop out more and get people to stop and take a closer look (the sparklers definitely help, too!). The embrace of him holding her and how natural it all looks screams MADLY IN LOVE!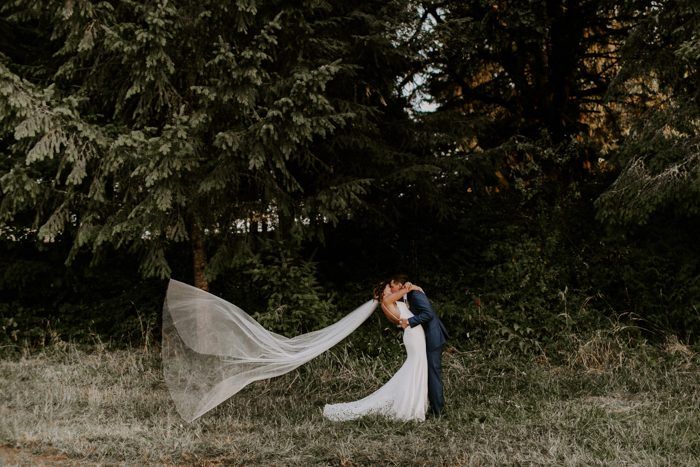 Photo by Jessie Shultz
A few Instagram accounts that I follow for inspiration would be my girl @laurenscotti, @dawn.charles, @indiaearl.
Instagram can also get your mind into a compare state. For instance, "If only my photos looked like ______ then I would have more followers." We have all been down this road and it is not a good one. Let Instagram give you that inspiration to take your photos to a different level and to try new things out, but don't let comparison be the thief of joy that it is. Find your style and stick to it, stay true to yourself and your work. Just because something worked for somebody else does not mean that will be your path and it will work for you too. We are all artists on our own adventure, let that shine through your work and tell YOUR story! The only person that can be you is YOU!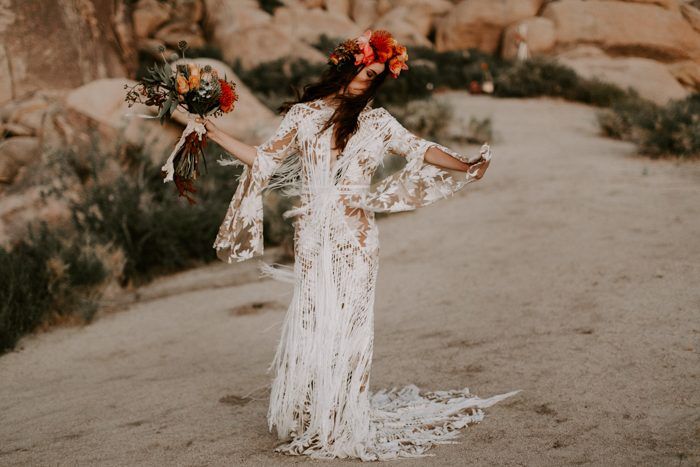 Photo by Jessie Shultz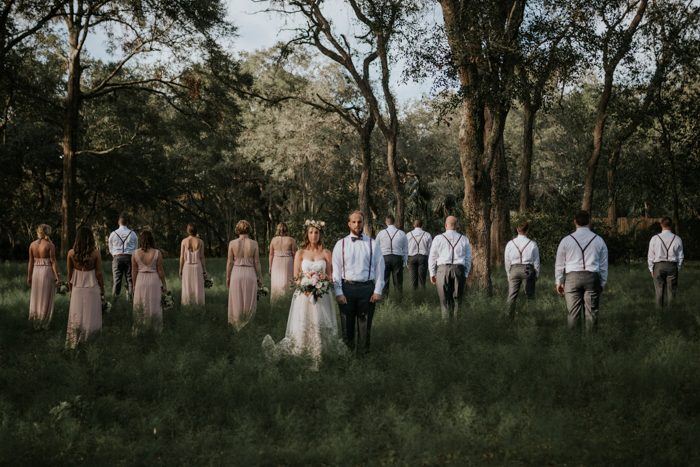 Photo by Oak & Iron Photography
Instagram has and continues to be a total game changer for us. As photographers, the visual platform just makes sense as the ultimate tool to connect us with future clients, especially since we're doing so much traveling and Instagram puts us in front of people globally as well as locally. Not to mention it acts as a mini extension of our own website. With the addition of Instagram stories, our followers get to know so much about us, our cats, exclusive sneak peeks, blog updates, and plenty of fun little behind-the-scenes content. This has greatly improved our engagement with amazing people who follow us and our work.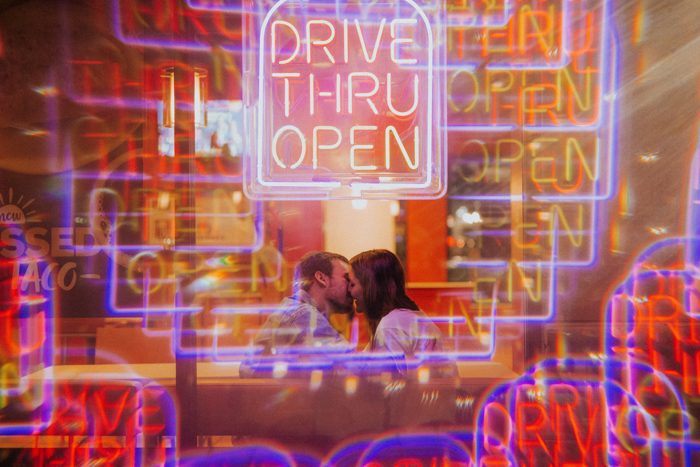 Photo by Oak & Iron Photography
For those looking to grow their followers and overall Instagram presence, be yourself, be genuine, and be honest. Yes, of course, post quality content that makes sense for you and be consistent, but don't forget the magic question, 'why?'. Why are you posting that rad portrait, just because it's awesome? Or because it adds to the bigger picture of your visual storytelling. A very long time ago, we accepted that life can be a little wild and crazy, so our feed reflects that mindset, those constant curve balls and lots of fun. Also much like any journey, it's great to have end goals but remember that half the fun is getting there, so have a good time with it.
Most Popular Image on Instagram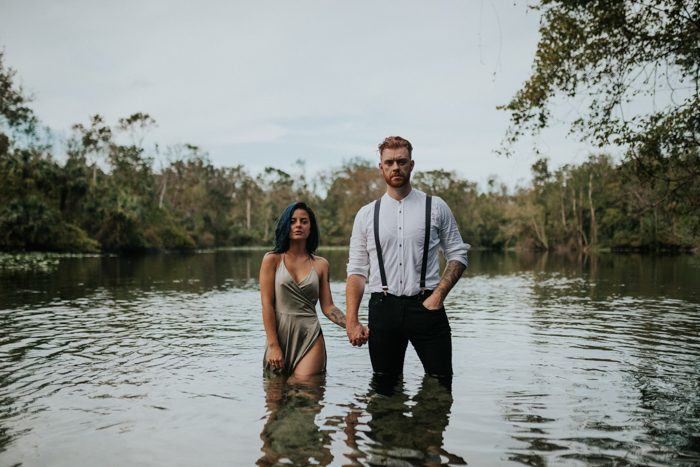 Photo by Oak & Iron Photography
There is just something about two people holding hands in a spring, in a swamp that makes us go "well that's cool." Which is no wonder why this is one of our most popular photos on our feed. It leaves you with so many questions and if you are anything like us, you need the answers! Fortunately for our followers, we are the keepers of all these lovely questions. Like yes, there were probably alligators in that water, but the jovial man walking down the path assured us that they were probably sleeping. Needless to say, it's just a fun photo of two people stoked on love hangin' in the springs and we love it.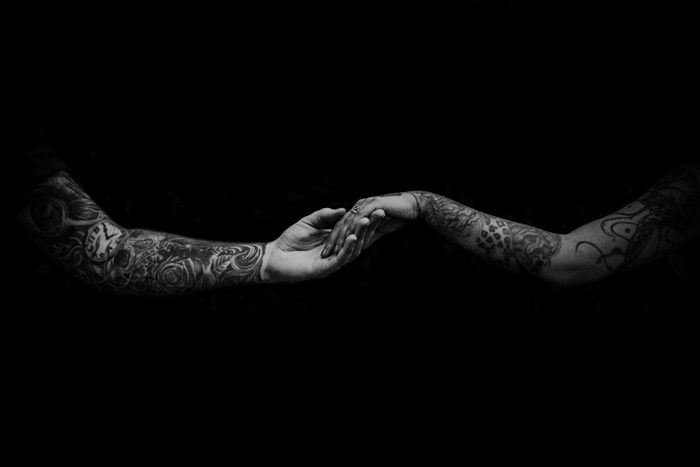 Photo by Oak & Iron Photography
A few people we follow on Instagram that we highly recommend you check out are:
@davidruffphotography
@stolen_glimpses
@shuttergoclick
@zachandrosalie
@thejoshuablackwilkins
@jonathanbelle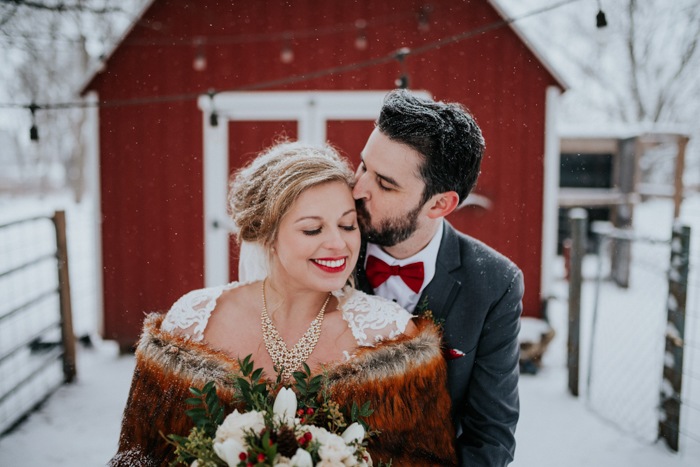 Photo by Oak & Iron Photography
Big thanks to all of our talented Instagrammers!
Ready to up your social media game? You should check out our 7 Hacks to Boost Your Facebook Page Engagement.