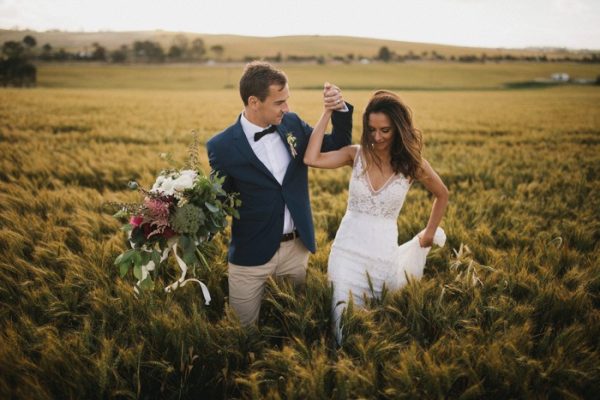 photo by Thomas Stewart
There's never a better time to improve your Instagram game than the present. Which means you should definitely take advantage of the this month's edition of Instagrammers to Follow, because it's chock full of tips from your peers. And what better way to help you get where you want to go than by introducing you to folks who have gone through the same journey? Whether you're trying to figure out where to post your personal images or how to go about engaging with your followers, our Instagrammers to Follow have got you covered! Enjoy!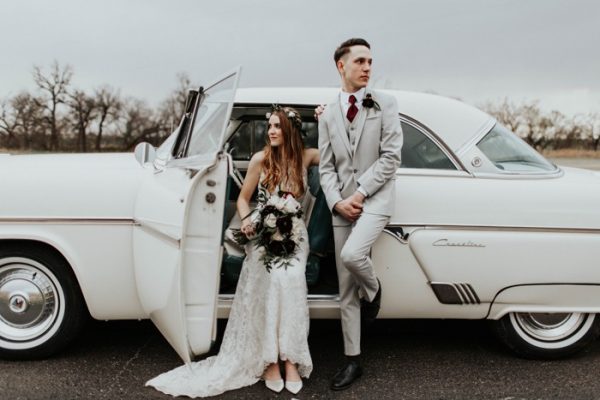 Photo by Abby Roses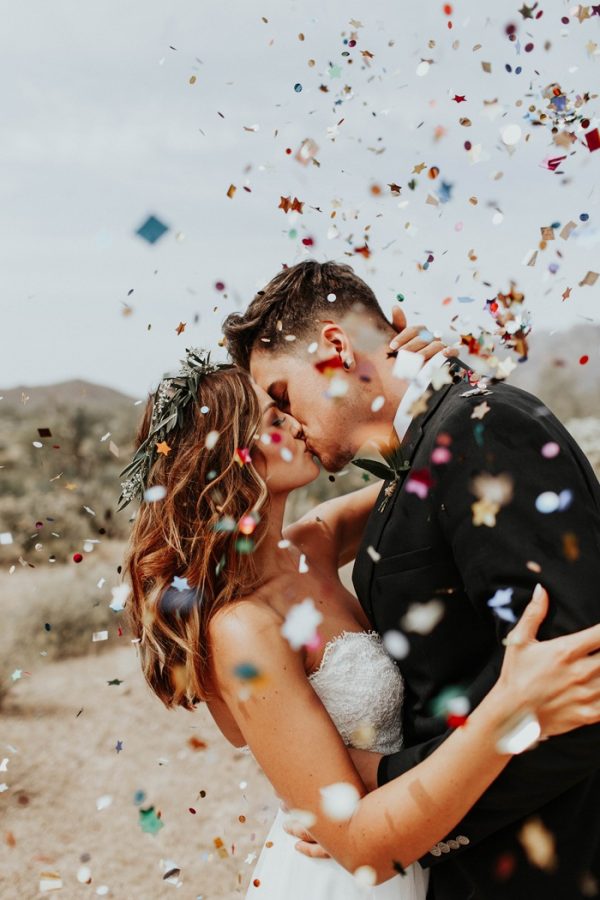 Photo by Abby Roses
Instagram has been the best source of advertisement for me! I actually have never paid for advertising to this day. I gain about 90% of my clients from Instagram + word of mouth (and the other 10% from Facebook).
Be real + show your quirks. Your followers want to know who you are and what you care about, they want to see into your daily life and know the real you (Instagram stories are great for this!). Remember, if you want engagement, you need to engage! Respond back to your followers, answer their questions, and tell them "thank you" for their compliments. Scroll through their pages and give them some likes + compliments as well. Also — don't post things just because "so-and-so" did. Create original content that you're actually passionate about + people will be drawn to your passion.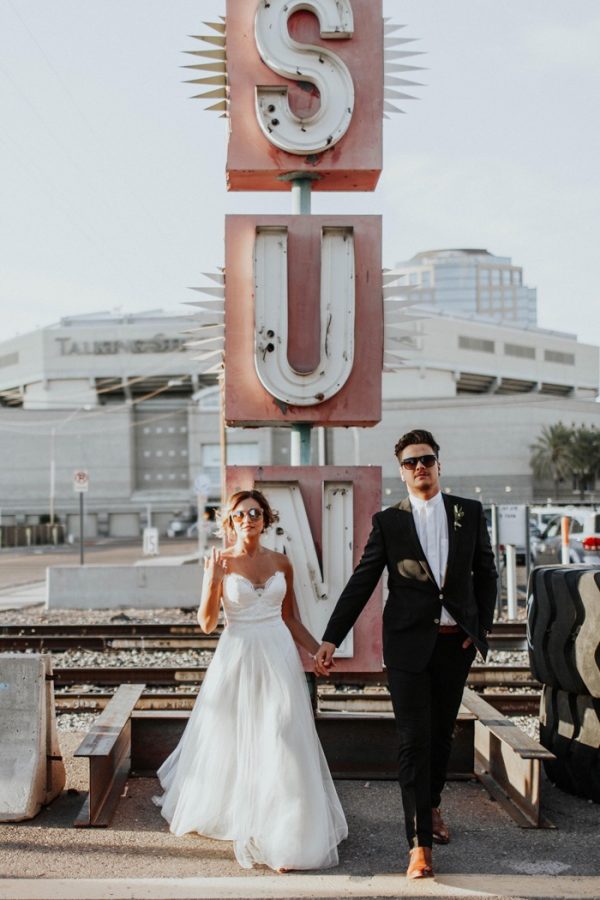 Photo by Abby Roses
My most popular post is the photo of Zac showing off his wedding ring right after he and Lauren walked down the aisle. My followers love seeing raw emotion; the posed stuff is pretty, but it's the little, real moments that make you feel something when you look at them.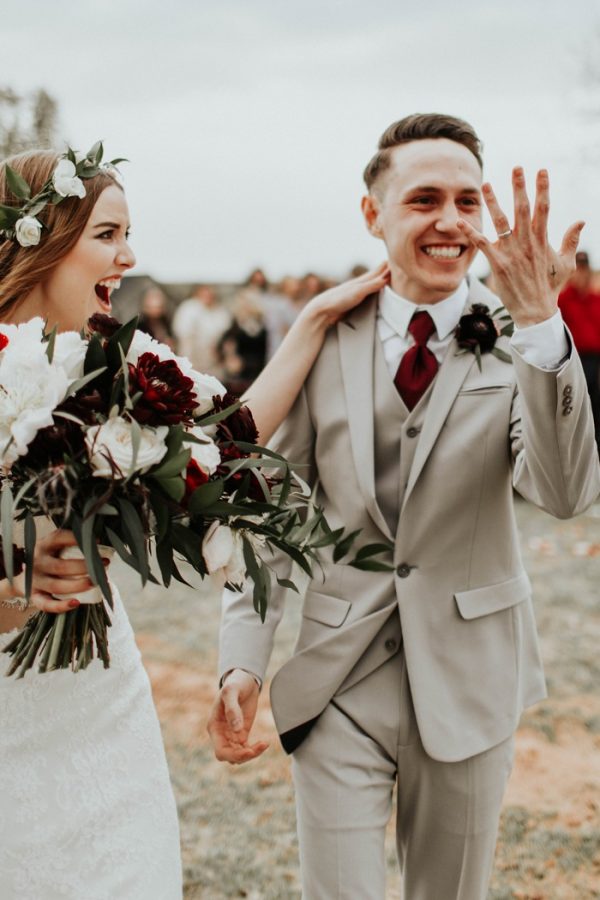 Photo by Abby Roses
I have a lot of photographers that I love following + admire greatly, such as @thekitcheners, @dawn.charles, @bensasso, but I try and find inspiration for my work elsewhere, such as old films (How to Marry a Millionaire is my all time favorite. The colors are to die for!), old books, and even oil paintings.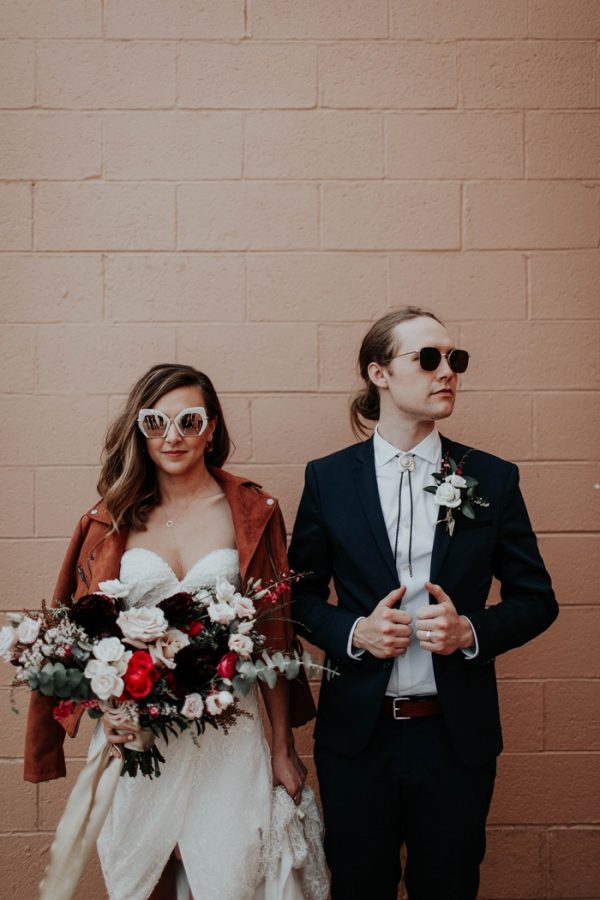 Photo by Abby Roses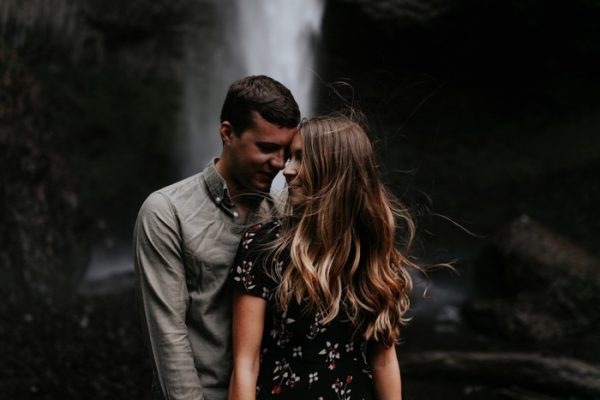 Photo by Olivia Strohm
Instagram has been a HUGE and wonderful asset to my business in the past year. It's where brides hang out these days! It's also where people who appreciate photography look for a photographer. I love getting an inquiry from a bride or groom who found me on Instagram because it instantly shows that they appreciate my work, who I am as a person and my style of how I do things in general.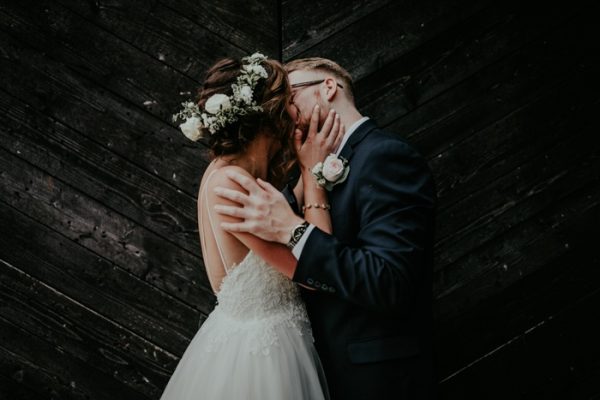 Photo by Olivia Strohm
My biggest advice to photographers looking to increase their growth on Instagram is to not take it too seriously. Engage with people who comment, comment on other photos, engage in pods (groups of photographers who comment on each other's photos to increase your chance of popping up on people's feeds), but know that there is only so much one can do to beat Instagram's crazy algorithm (so give yourself grace)! I also think that adding as much personality to your feed as you can will make you stand out and make people want to follow you. My most popular photos are always the ones that are goofy, joyful, romantic, and laid back.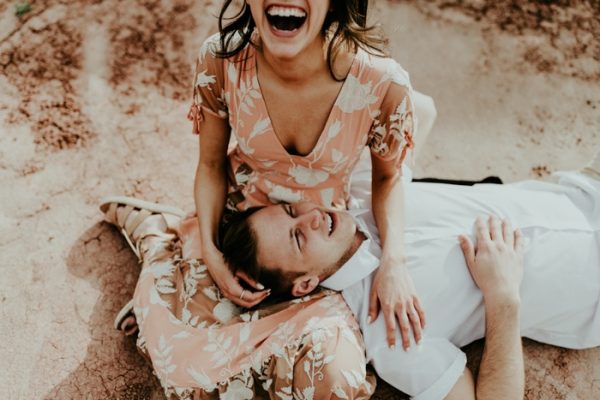 Photo by Olivia Strohm
My most popular photo that I have had yet was the photo of the blonde being twirled by her man in the greenhouse. It got almost 4,000 likes, which was crazy for me. I think that photo did so well because, one, the couple is BOMB, and people love a cute couple doing a cute thing. However, it also did well because I probably posted it at the right time of day and got enough comments that the photo was put onto people's algorithms and on the discover page on Instagram!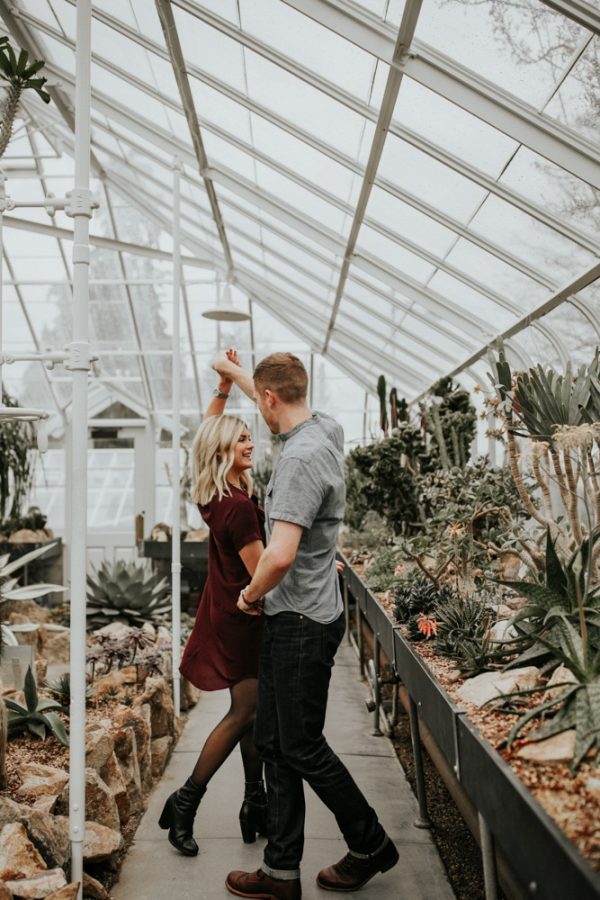 Photo by Olivia Strohm
My biggest inspo goes to: @kandice.breinholt / @melissamarshallx / @madelinemetcalf . These ladies kill the game and I am inspired by their bold faith + unique/true-to-themselves talent.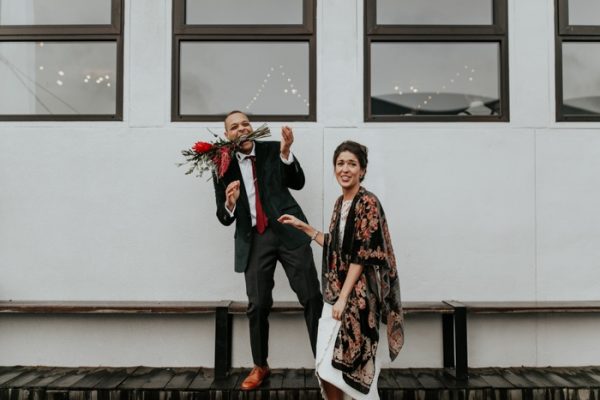 Photo by Olivia Strohm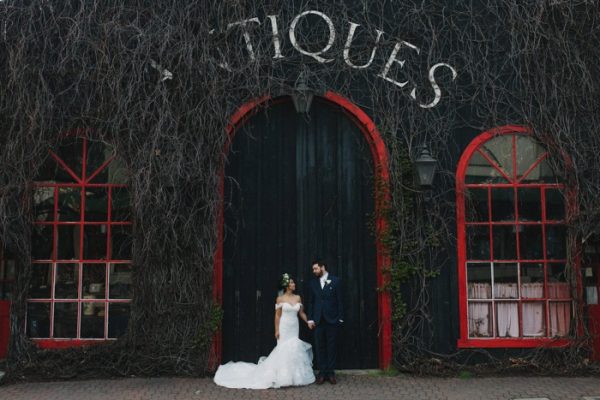 Photo by Thomas Stewart
I'm yet to properly master Instagram for my business. Since I really started posting often, I've definitely noticed an increase in inquiries from Instagram, but I feel there's a lot more I could do and I guess I'm still learning. Posting to Instagram has definitely made me think more about the way I shoot – how my images look in a grid and my overall style, rather than focusing on single images.
My best advice is to post consistently, and post your best images. Also important: sure, look at what other people are doing, but don't try to emulate them. Your Instagram is great because it is yours – it's OK for your approach to be different to that of others. For example, I prefer to post images other than just weddings, as this is what I love to shoot and share. Most wedding photographers seem to just share wedding images. Going viral a few times definitely helps!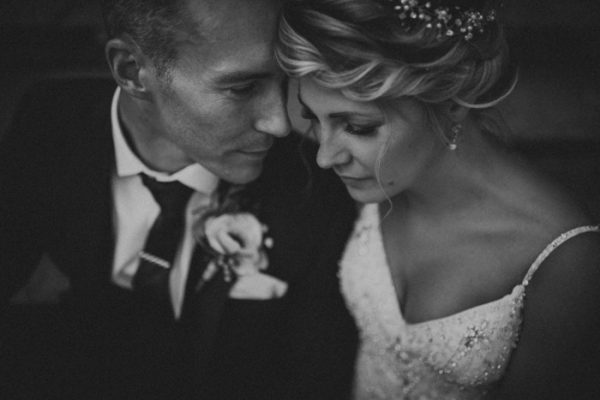 Photo by Thomas Stewart
My most liked image is a nighttime image, shot during the rain. I placed a flash behind the couple, had them duck outside with me while they held an umbrella, and I shot towards the couple so the flash went off behind them, illuminating the raindrops. I love this image; I love that it was a single image that I didn't really prepare or test out (it was pouring!); we ran outside, took this one image, then ran back inside as we were getting drenched. I think the image went well due to the obvious "wow" factor – it looks quite different to most wedding images. It looks quite romantic as the couple is cuddled up together to stay dry. The image was also picked up by a few major Instagram accounts which shared it – this helped it to grow in likes.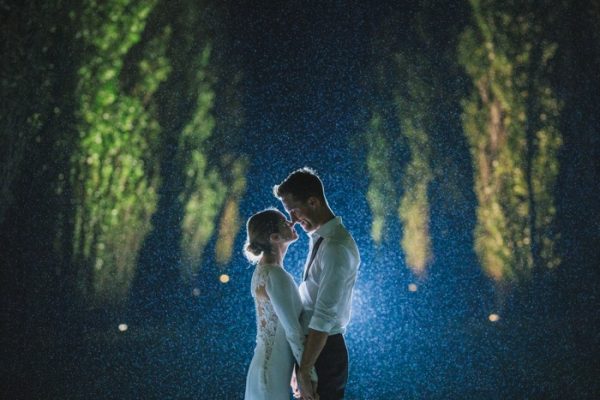 Photo by Thomas Stewart
I try to follow a mix of wedding photographers, graphic designers, and landscape/portrait photographers. A lot of my inspiration comes from non-wedding related images and creatives. Here are some Instagrammers I love to follow: @rachelgulotta, @tylerrye_, @artofvisuals, @beardedvillains, @tylerbranch.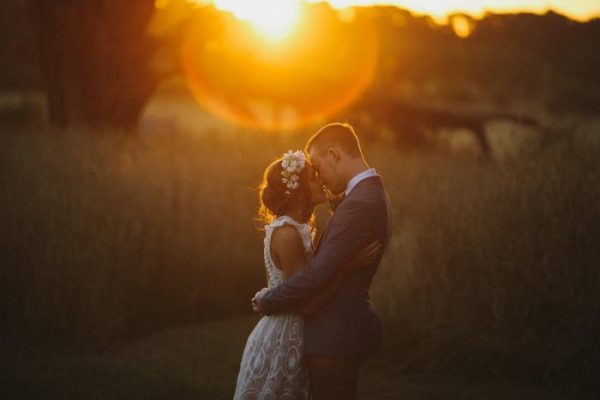 Photo by Thomas Stewart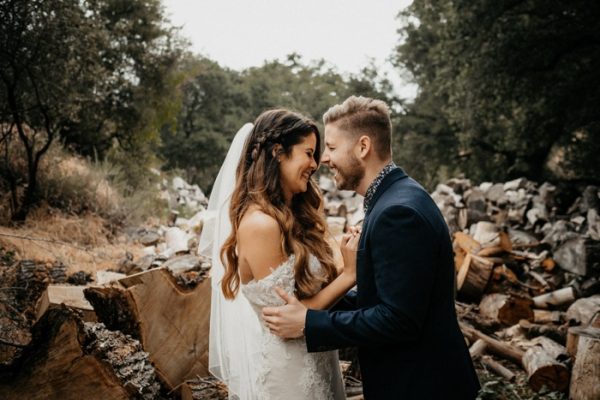 Photo by The Portos
Instagram has truly allowed us to expand outside of our New York and Florida Markets. No longer are couples just booking the "local photographer" but they are searching out who fits them best and we are honored to have couples see us as that.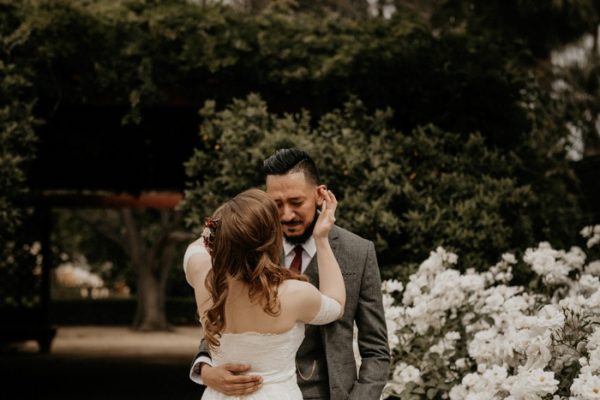 Photo by The Portos
Honestly, I really want to increase our own following. However, engagement on Instagram is all about consistency. I see so many photographers that every collection varies in look and it will throw couples off when looking. You want to be consistent and intentional with your posts. Make sure your account is targeting the kind of weddings you are best at. Also, be real. Do not try to carbon copy someone else's style. Find something that works for you and stick to it. People are looking for authenticity.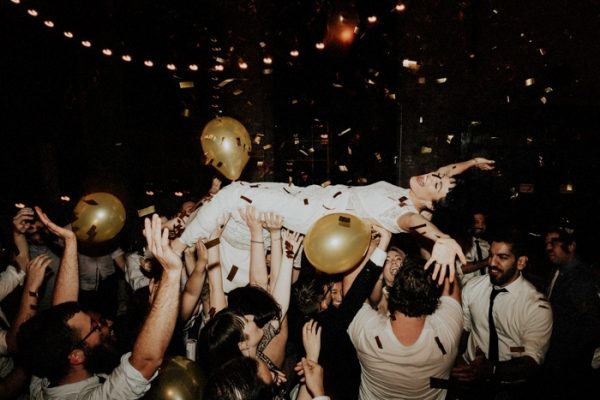 Photo by The Portos
One of our most successful posts recently was our groom Jordan being prayed over by his guys. Yes, the location I chose was epic but there are tons of epic scenery photos posted online. I think people are drawn to real/un-staged emotions, and that's what we try to deliver with every wedding. And the one of our bride Jen crowd-surfing because that is freakin' epic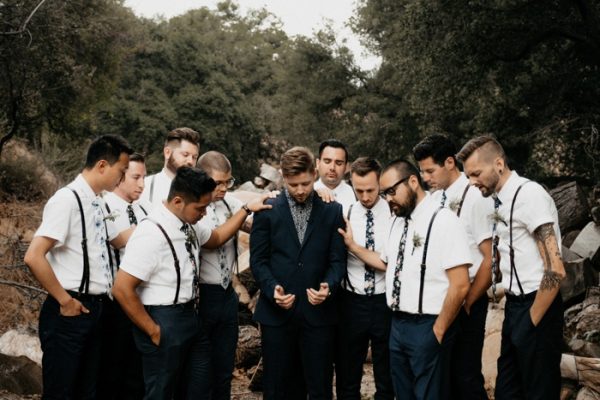 Photo by The Portos
Some accounts we follow, because the work is always incredible, are @stanflan, @chellisemichael, @juliaandgil, @jordanvoth, @levkupermanweddings, @patfureyphoto, @_chrisglenn_, and @forgedinthenorth. We are also really inspired by some other photographers who aren't "celebrity status" who really have passion and are going hard for this, such as @thelemonsphoto, @theshepardsphoto, @charissaphoto, @the_hendrys, @megbrookephotography, @radredcreative, @jojopangilinan_, @rachelrowlandphotography, and @spacewolfgrace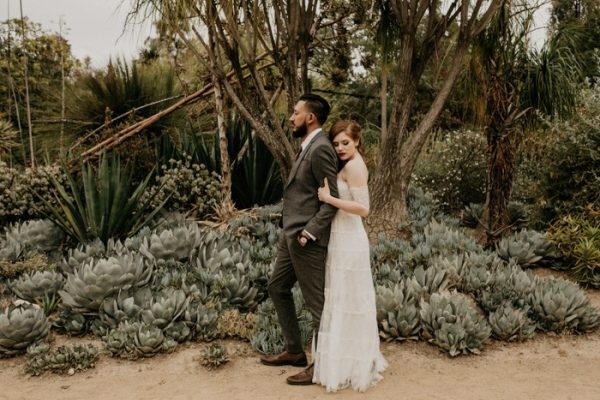 Photo by The Portos
Massive thanks to Abby Roses, Olivia Strohm, Thomas Stewart, and The Portos for sharing their two cents along with their beautiful work.
Is there an Instagram account you think we should feature in an upcoming Instagrammers to Follow? Let us know below!