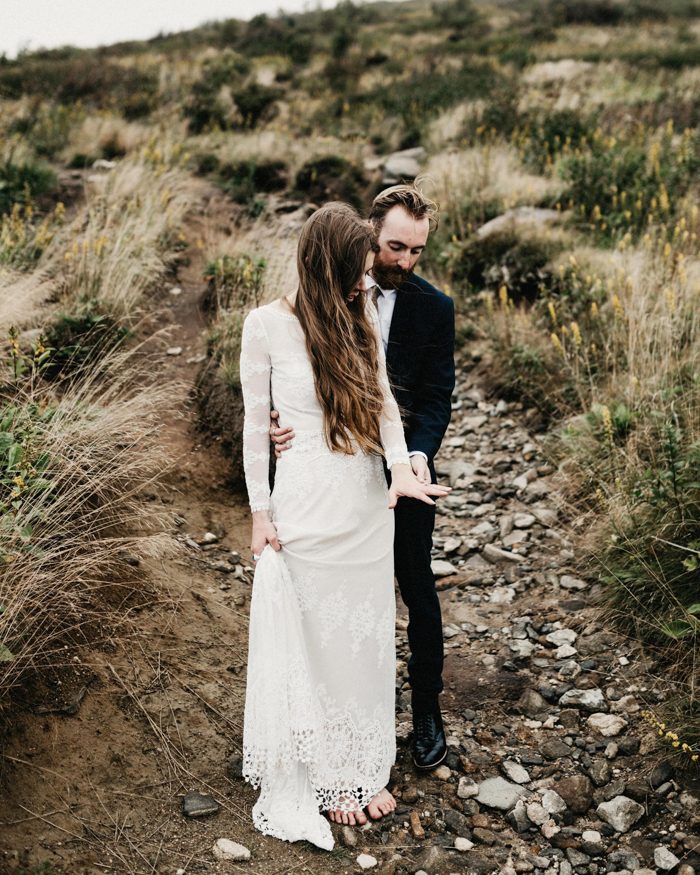 photo by Brett & Jessica
For the first time ever, we are introducing video to our Instagrammers to Follow series! These five talented photographers and videographers have shared some of their favorite and most popular images and video that are totally swoon-worthy. So buckle up and get ready to dive into their creativity while learning about how they continue to keep and grow an engaging Instagram audience.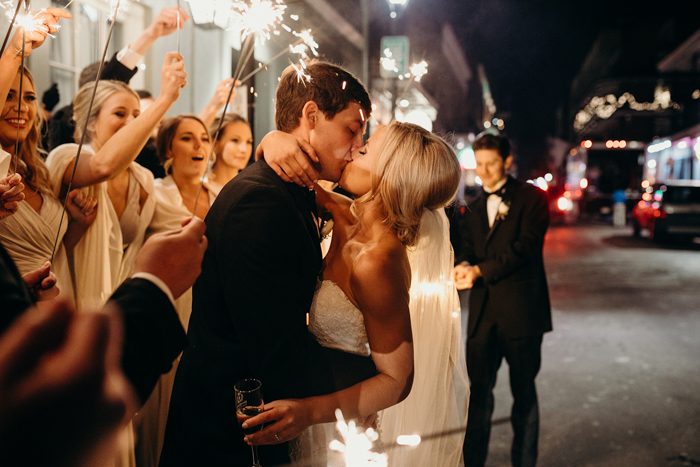 photo by Kristen Soileau Portraits
Instagram has allowed my audience to see a more personal side of me – my day to day thoughts and feelings. I love how vulnerable and honest so many of my followers are with me. I firmly believe that in today's social media world there needs to more real life and real thoughts. Instagram has allowed me to grow my business in a transparent way.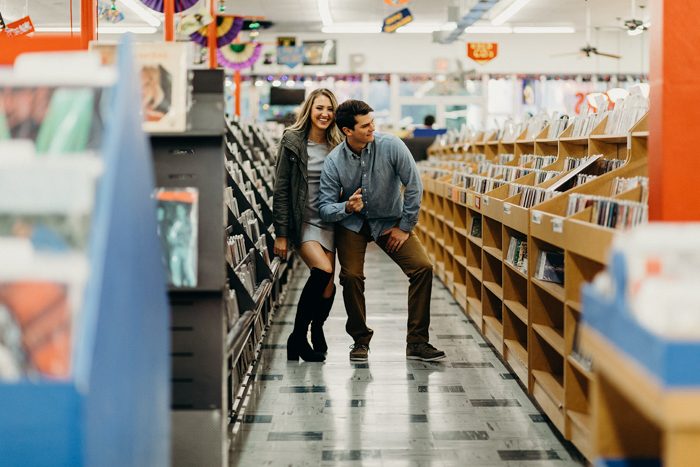 photo by Kristen Soileau Portraits
I wish I had the key to figuring out how to perfect audience engagement and growth, but through a lot of trial and error, I have noticed one thing that people migrate to – my followers love posts that show real moments with my clients, not too posed and not looking at the camera. In addition to that, they love when I share moments in my life: stories with my cats, vacation pictures of me and my husband, and the candid thoughts I share.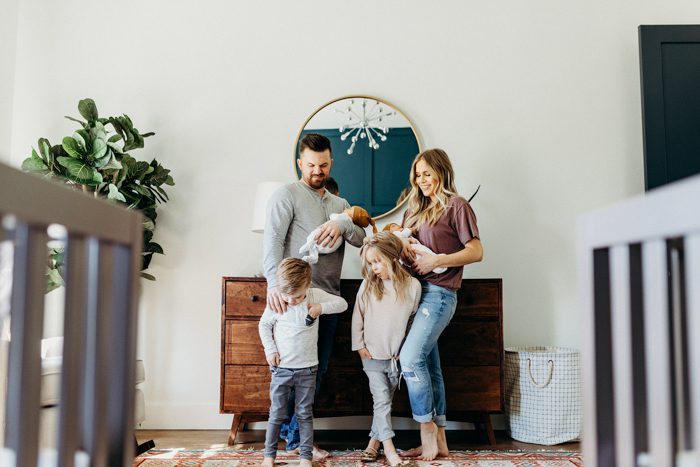 photo by Kristen Soileau Portraits
I recently posted a first-look between a bride and her father. I knew this was going to tug on heartstrings, but I had no idea the impact it would have! There's so much that the viewer can feel from it. I know for me, the reaction from the bride's dad is what every daughter desires, in one way or another. The background isn't that great but the moment speaks volumes and overshadows all the little nit-picky details.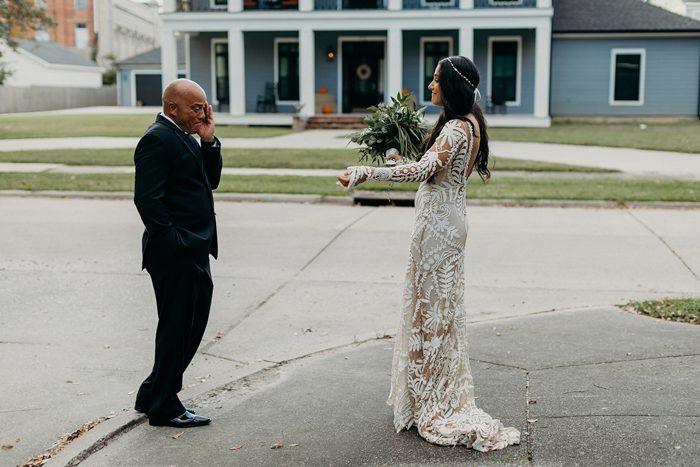 photo by Kristen Soileau Portraits
I don't follow very many photography accounts because it's too easy to copy what you see others doing and call it inspiration but I do have a few accounts that always seem to leave me inspired and excited: @freethebirdweddings, @amindavilla, @laurenapelphoto, @ethangulley, and @septembercompany.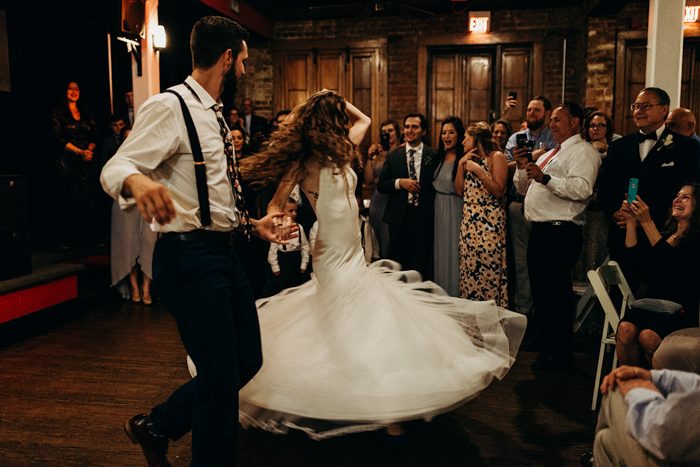 photo by Kristen Soileau Portraits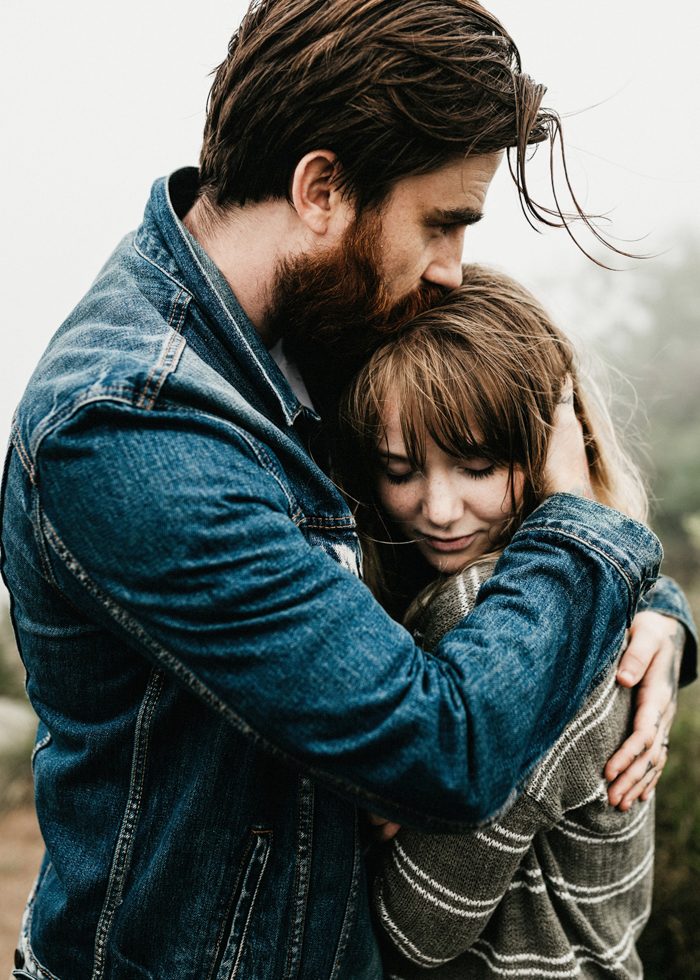 photo by Brett & Jessica
As with most photographers and other visual creatives, Instagram has been immensely essential to our business over the last few years. With Instagram becoming our number one source for inquiries, it's allowed us to booking weddings and shoots throughout the country and also reach far more people locally too. When we began using Instagram, we both started out with just personal accounts (@brettdonar and @jessicadonar) that we shared our work on. Now, to keep things more cohesive, we have a business account as well that is essentially an extension of our website. We still maintain both our personal accounts since we had already built a decent following on them. We like it this way because followers can really get a real feel of who we are individually via our personal accounts and also who we are as a business together from our business account.
Instagram has also been really great for building and being a part of the creative community. When we travel, we almost always meet up with someone we originally connected with on Instagram and it's led us to a lot of really amazing friendships.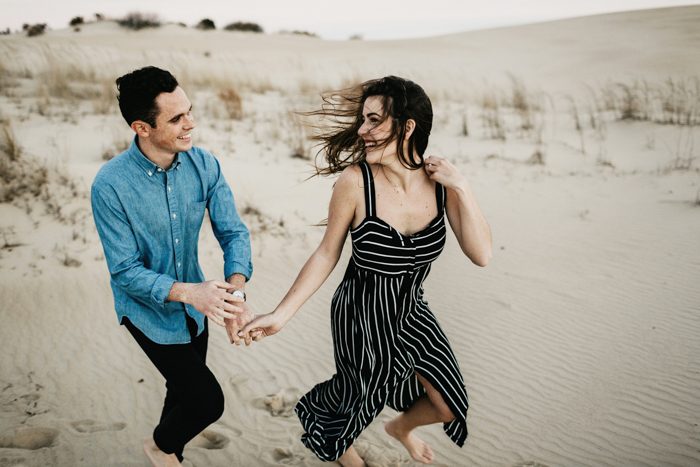 photo by Brett & Jessica
While we don't think there is a magic bean you can feed your Instagram account to make it grow, it is important to know why you want to grow your following. A large number of followers doesn't always mean you have a large number of fans. You want to target people who can really get behind what you are doing.
You need to be consistent. Being yourself and sharing the work you are most excited about is the easiest way to be consistent. Don't worry about posting for other photographers, unless that is your target market. Post for yourself and for your couples and your potential couples.
Another key to growing your following is to always remember to treat people how you want to be treated. If you want more engagement, you have to engage too. Be sure to respond to comments and messages. Go out of your way to show people how they are inspiring you and reach out to people who you might want to collaborate with.
Lastly, don't let yourself get caught up in the numbers and the popularity contest. Sure, it's great to be acknowledged by your peers, but don't let your work suffer because of it. In other words, don't follow the trends that appear to be getting all the likes because those trends will constantly be coming and going and if you are always chasing after them, then you lose sight of your "why" and simply will be consistent.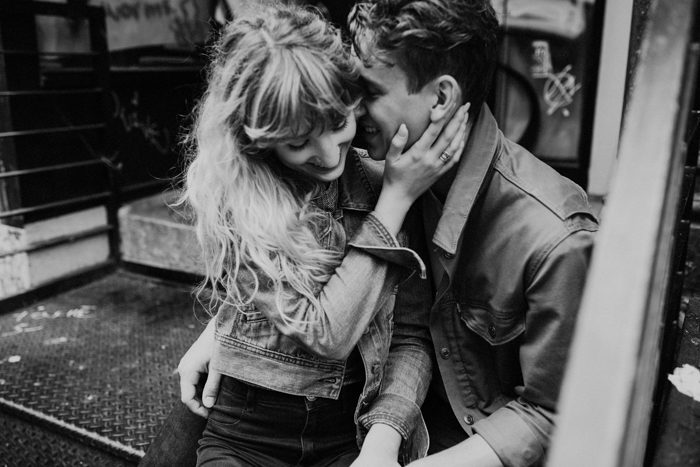 photo by Brett & Jessica
I think our most popular post (below) gained so much love because of how tangible it feels. You can tell it was cold from the rosy tone on their faces, the way they are warming each other's hands and how they 100% fully into one another and now what we are doing. It's like sneaking a peek into their life and love without them knowing we are there. That's just the vibe we get from it at least!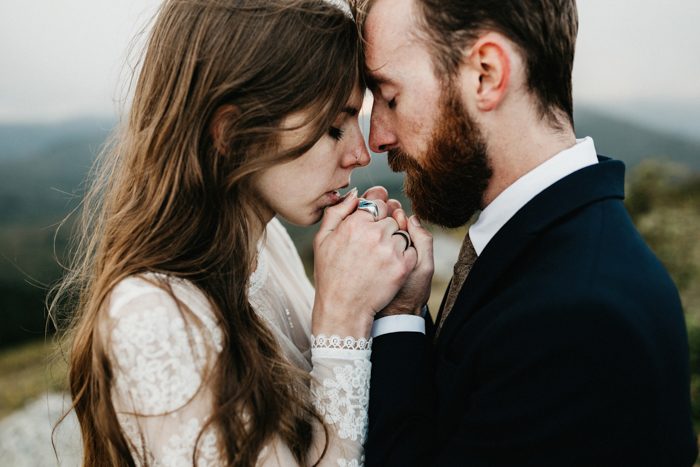 photo by Brett & Jessica
We follow the following accounts for photo inspiration: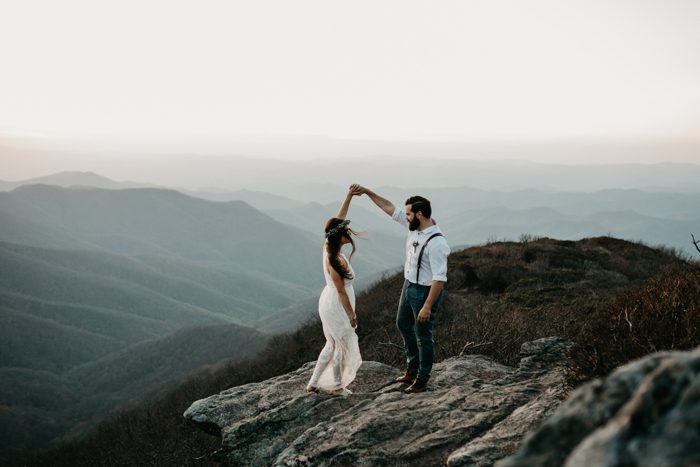 photo by Brett & Jessica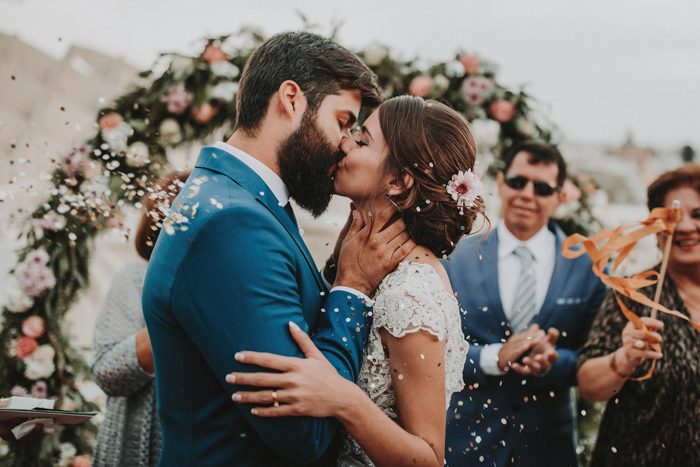 photo by Ernesto Villalba
Instagram is my favorite social network and very important in my business. It is a tool that allows me to connect with my clients and also with fellow photographers and videographers. Most of my clients know my work thanks to Instagram, so I try to be active and publish photos regularly.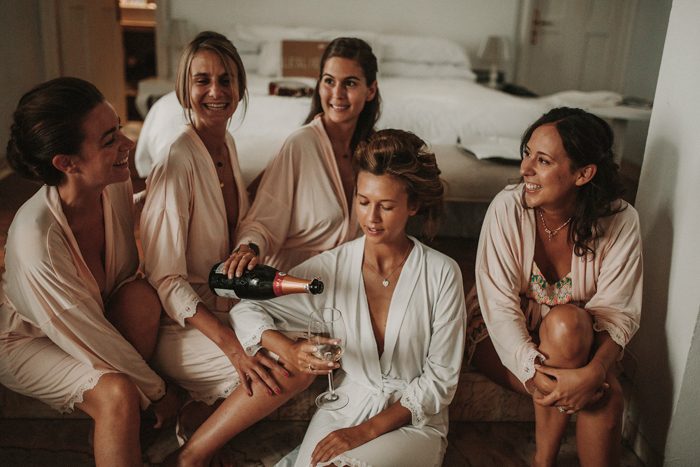 photo by Ernesto Villalba
We all want to have the trick to grow in Instagram but I really do not have it. I suppose the best advice I can give is that anyone who wants to grow on Instagram should publish photos as if it were a portfolio. Each photo is important – it is a brick that is building your business. Therefore, choose well which photos that you uploaded to your Instagram. This is a funny thing because there are different types of photos that we can upload. On the one hand, there are the photos that we like (our favorites), there is the kind of photos that our clients like, and then there are the photos that the blogs like. The latter is important since our work will have more projection if we can please these three audiences in a single photo. If we get this, hopefully, our work will be shared and will reach more potential customers.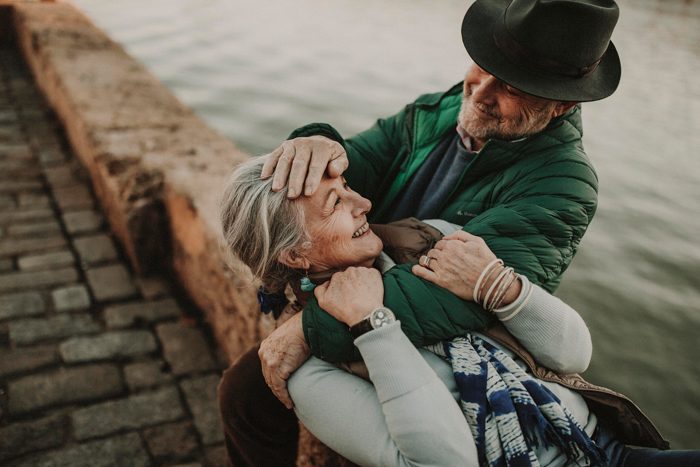 photo by Ernesto Villalba
The most popular Instagram photo that I have shared was a great gift. It is the photo of a bride that her father is hugging just before leaving for the wedding. It's an unexpected, fortuitous moment, which lasted only a few seconds when I told them I was going to take a picture of them together, the father was moved. It was a brief moment, but full of emotion that I do not know if I will ever photograph again. The photo has been shared a lot on the internet – I remember when I uploaded it and just minutes later, I already had hundreds of "likes." I think the photo worked so well because there is nothing more powerful than emotion – it is above anything in a photo. We are human and what makes us feel is above a composition or a beautiful dress.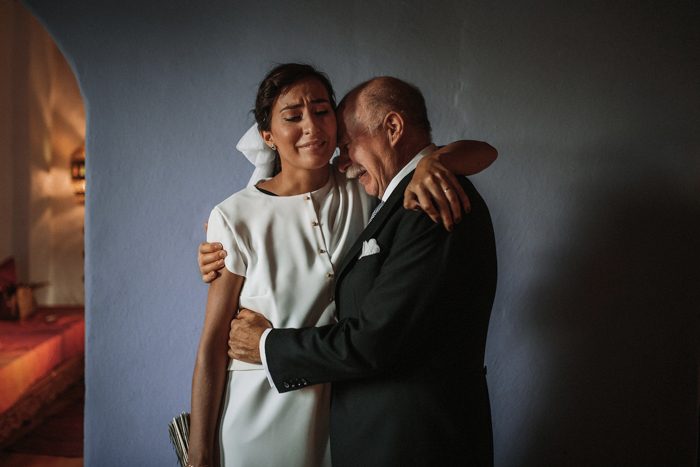 photo by Ernesto Villalba
Instagram is full of accounts that I never get tired of seeing, some of them are friends that never cease to amaze me and that inspire me to grow and grow. I follow a variety of accounts – not only of wedding photographers. Here some of those I admire: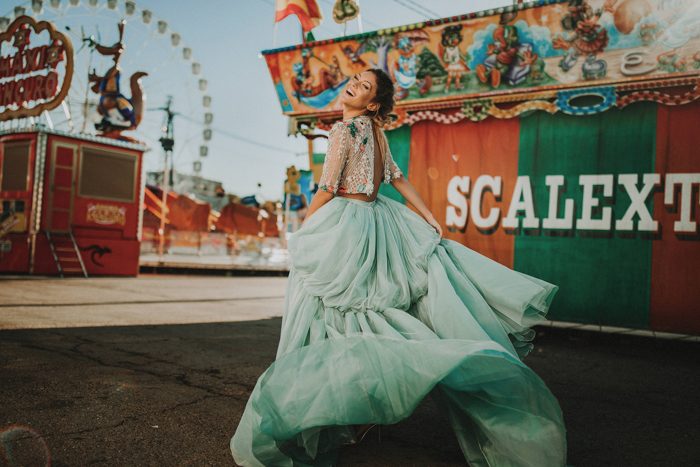 photo by Ernesto Villalba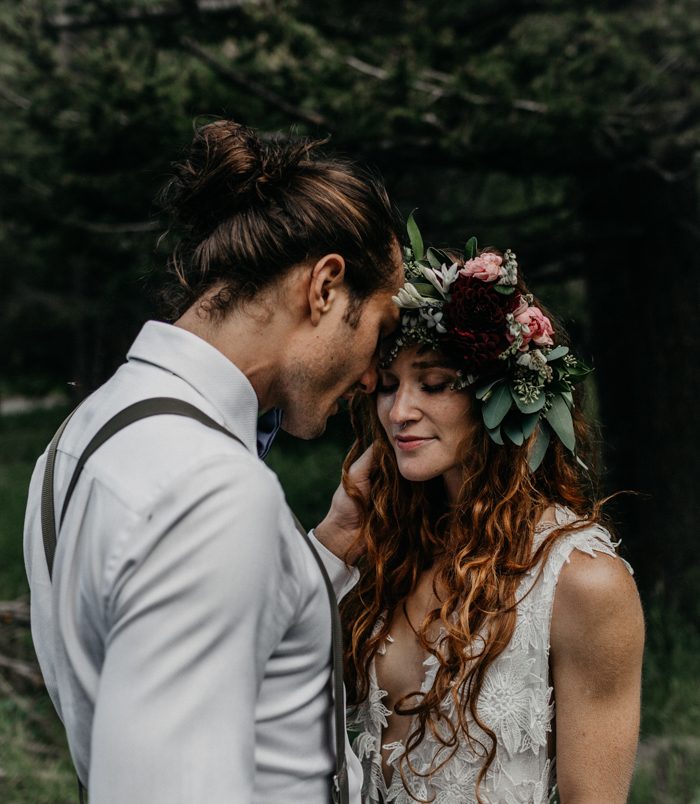 photo by Becca Neblock
Photographers on Instagram are what initially inspired me to start my business. Seeing wedding photography that wasn't awkwardly posed and straight out of the 80's blew my mind.
From there I participated in the community and was fortunate enough to befriend and learn from artists I'd followed for so long.
Now, Instagram is where I get a majority of my inquiries from, and I also use it as a travel tool. I have saved collections for nearly every state, and numerous countries, so that whenever I find myself in those places I have awesome shoot locations, workspaces, and artists to collaborate with.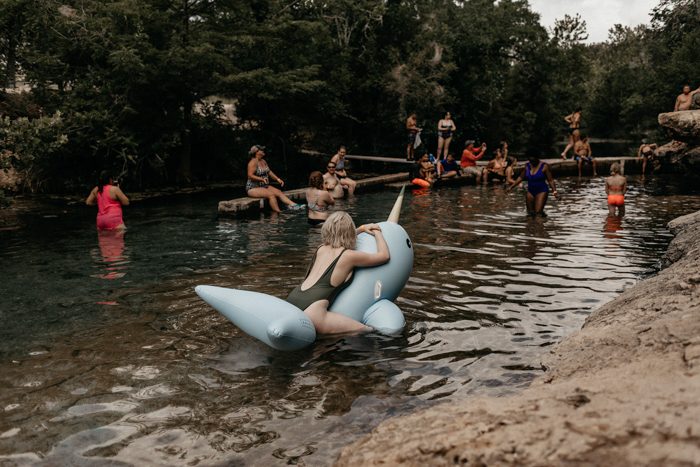 photo by Becca Neblock
Show that you're a real freaking human if you want to grow your following and engagement on Instagram. Even if it's subconsciously, people notice every detail so use every opportunity you can to show people your brand: stories, bio, captions, posts. Don't just fill in the blanks with popular industry cliches. Find what makes you stand out as a person, and apply it to your brand. Then from that perspective, think about how you can contribute to your audience in a way that's most "you." Every time you post, think about why you're posting it, what your audience will get out of it, and if it's really "you."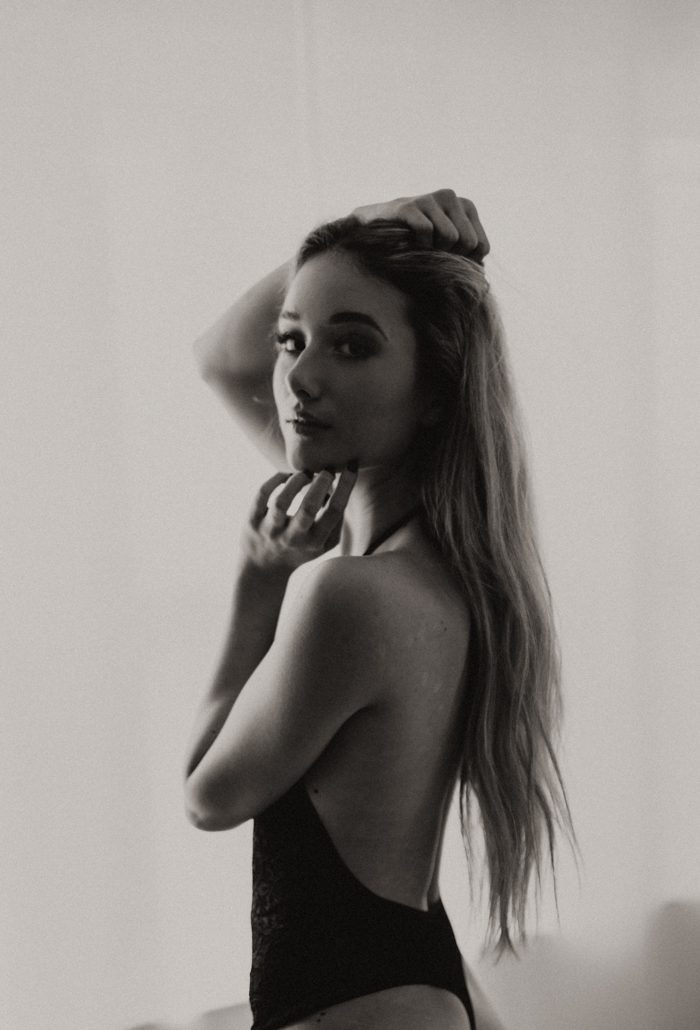 photo by Becca Neblock
My Snoqualmie elopement photo, below, is by far my most popular post. I feel like one of the main reasons it went over so well is the juxtaposition between the clean, formal wedding attire and their rugged, natural surroundings. Both are equally grand and stoic in their own way, so combined they create an even more impactful image. Most people haven't seen a waterfall in real life, nor can they imagine eloping in front of one. Add in the sweeping dress, and it just makes the whole situation a dream. I'd say this really plays into some of the main reasons people use Instagram: to experience places they've never been, to see what life is like for others, and to draw inspiration for what their life can be!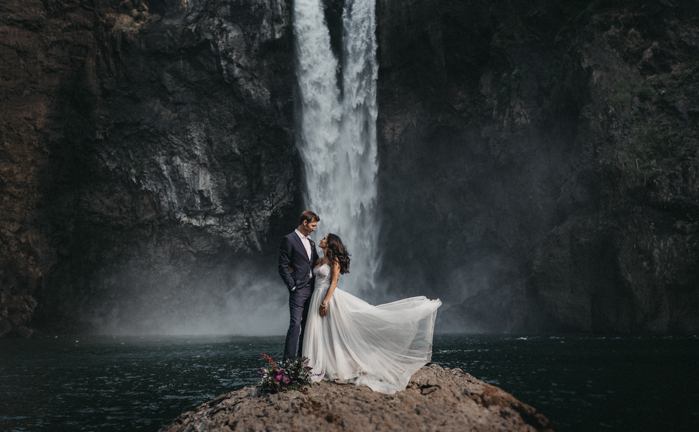 photo by Becca Neblock
@eric.floberg, @mangostreetlab, and @laurkenkendall are a few accounts I love to creep on for photography and videography inspiration.
video by Becca Neblock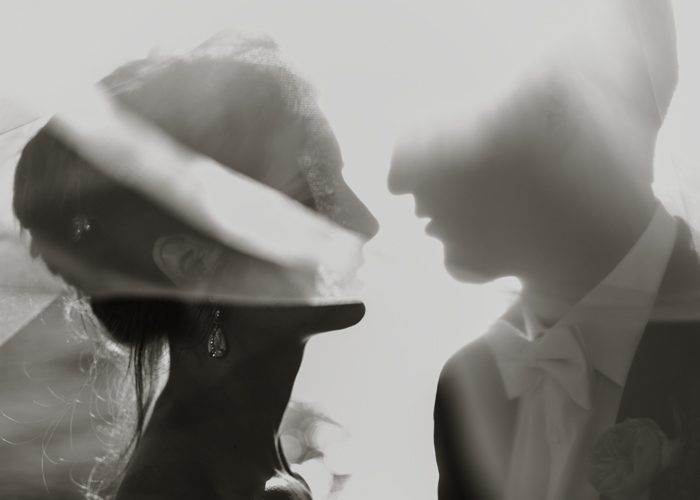 photo by Joel & Justyna
Instagram has been great for reaching new potential clients and fans of photography, however, the flip side is that it's time-consuming and requires constant pruning and planning.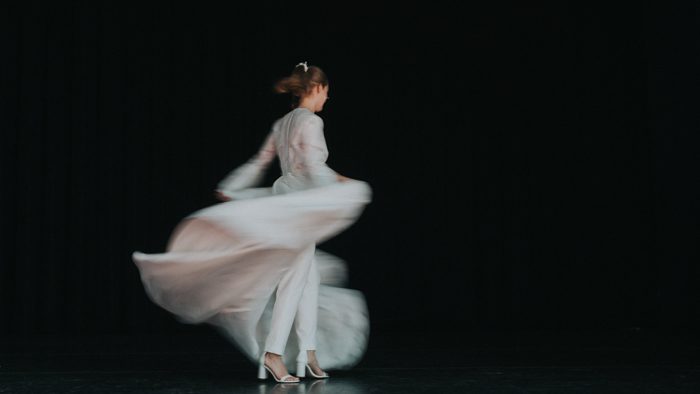 photo by Joel & Justyna
With constant changes in the Instagram algorithm, there is no advice to grow your Instagram. In all seriousness though, showcase photos that are meaningful to you. Write from the heart. Know your audience. Beyond that, we wouldn't count ourselves as Instagram experts.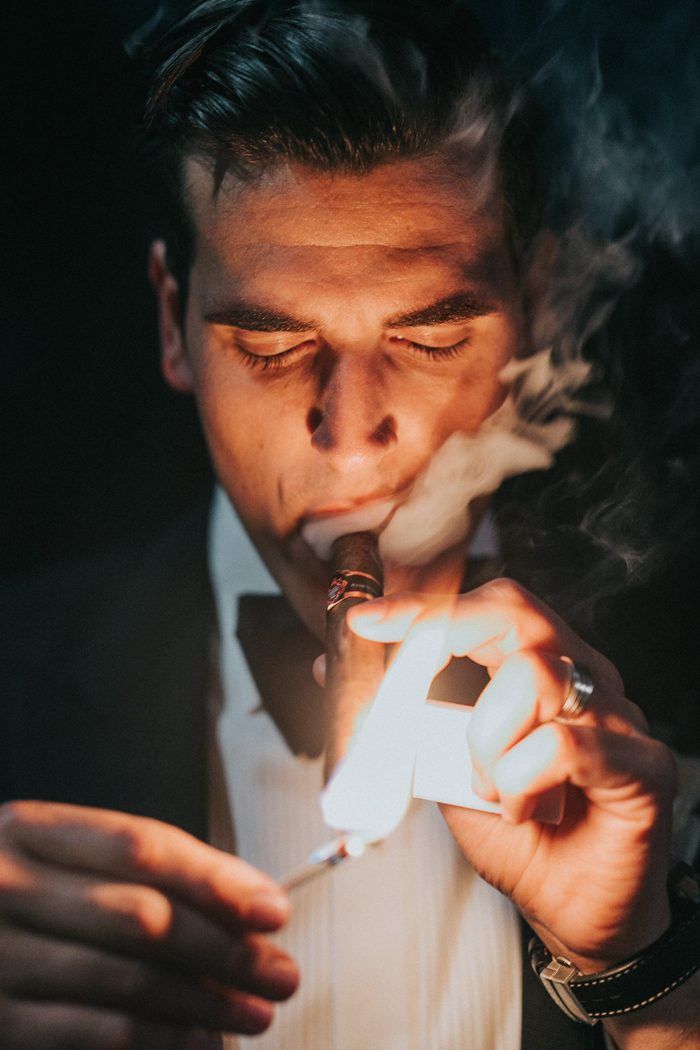 photo by Joel & Justyna
Our most popular photo, below, was posted when organic reach was still a 'thing' with Instagram.  Kara obviously looks beautiful, and the image is quite inspirational to potential brides. We love it too! However, if we only posted images like this – we'd be showcasing less photography and more 'stuff'.  We're not as worried about sharing for Instagram per se – we'd rather showcase photos we love, that will hopefully attract like-minded souls.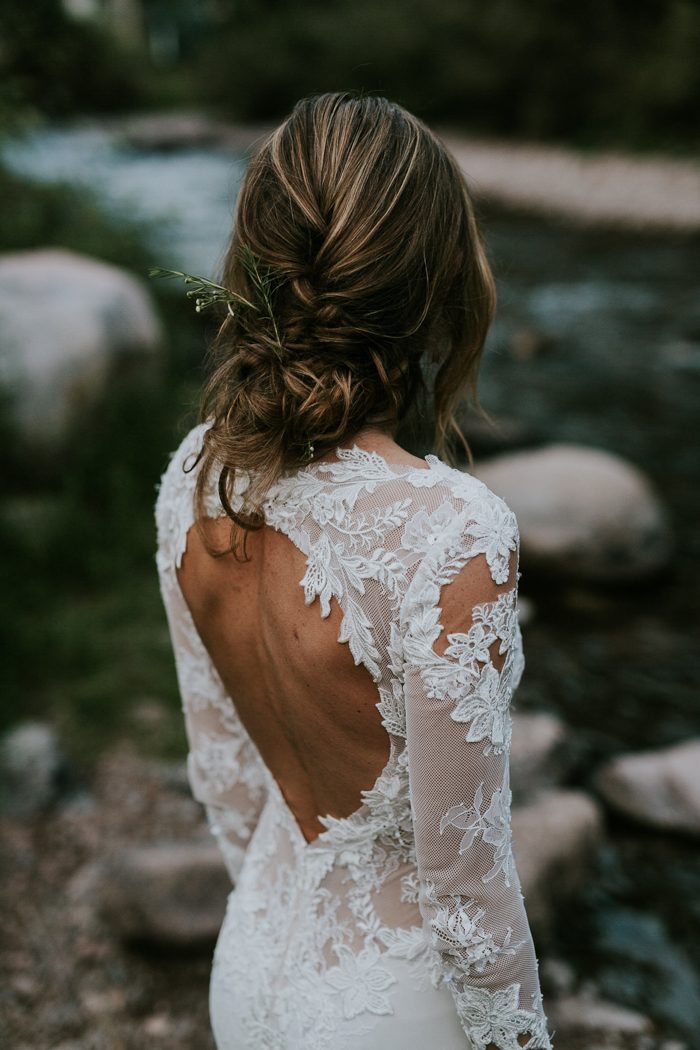 photo by Joel & Justyna
A few accounts that we follow on Instagram for photography inspiration are @theblissfulmaven, @nonalimmen, @nadavkander, @eriktanner, and @hugh_lippe.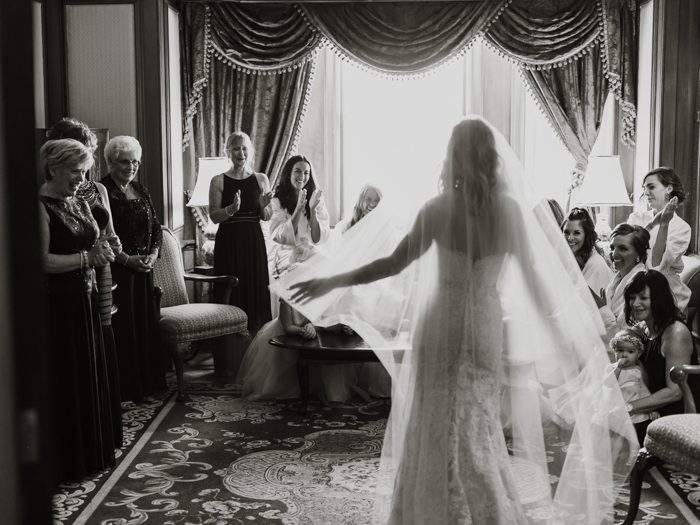 photo by Joel & Justyna
Big thanks to this month's Instagrammers to Follow!
Comment below if you'd like to recommend an account for a future Instagrammers to Follow!