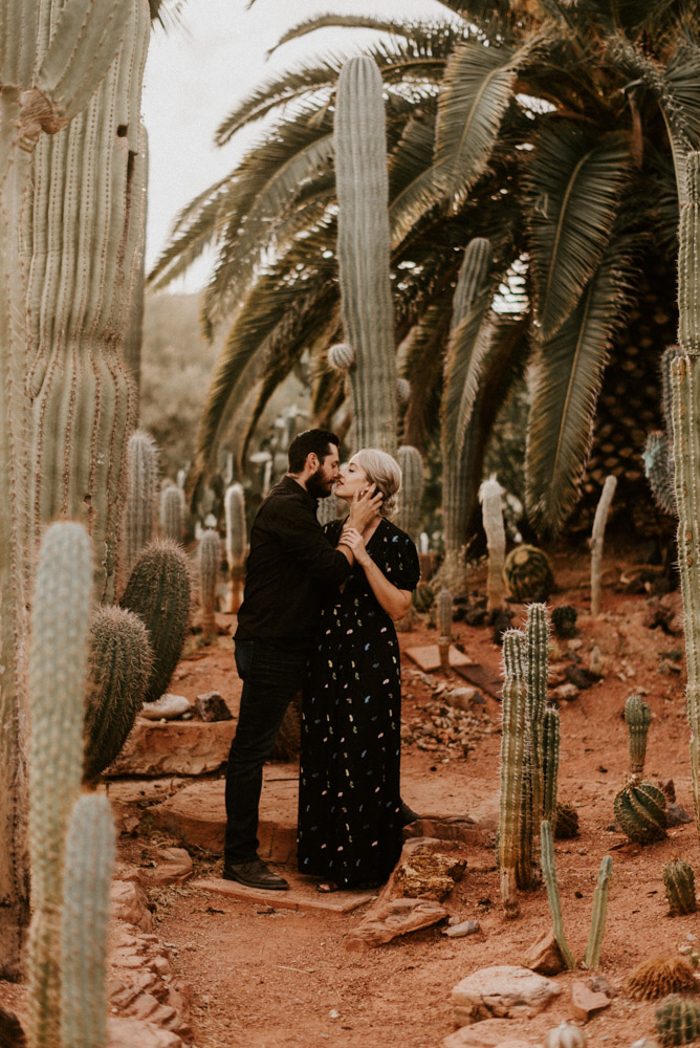 photo by Northern Native Photography
Zeroing in on what matters most, these photographers dive into the importance of community in this month's edition of Instagrammers to Follow. They go into detail about how the photography community has affected their personal and professional life with so many uplifting and kind words. If there ever was a feel-good Instagram post, this is it! So go on, enjoy the post, and then go tell someone you love them.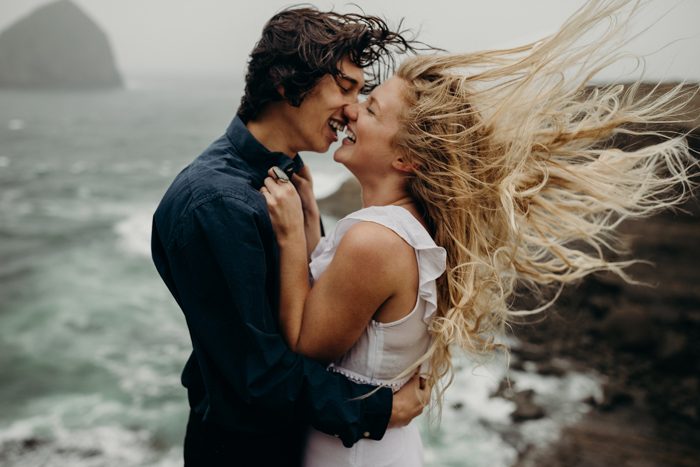 photo by McLachlan Studios
Instagram has helped us SO much in the past 2 years. We've been able to connect with and support other like-minded creatives, and finally reach the couples who we always dreamed of working with, booking adventurous elopements and intimate weddings all over the world!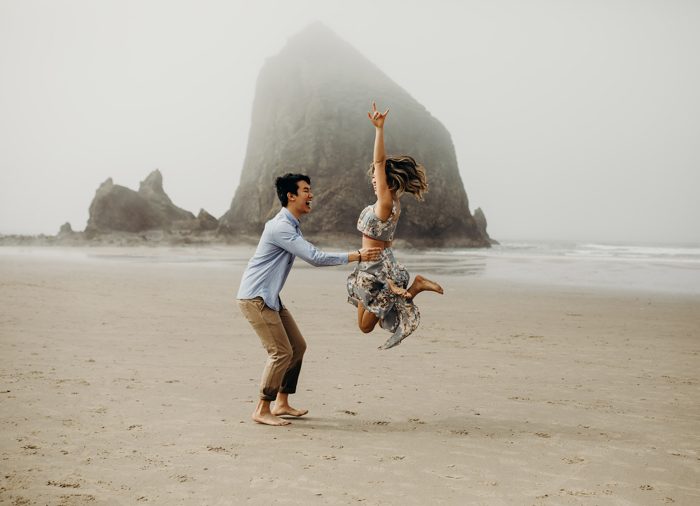 photo by McLachlan Studios
If you're looking to grow your following and engagement, it's that simple rule of "treat others how you want to be treated." Engagement is key, and if you want others to engage with you, you have to put in the time & effort to engage with them first! It's easy to get sucked into mindless scrolling, so what has really worked for us is making a list of 30 photographers/accounts that we really LOVE, and to engage with those accounts, and support them with heartfelt comments every single day. It only takes about 15-30 minutes a day, and is more effective & way more genuine then paying for ads or followers. Pretty quick, you'll see a bunch of them supporting you back (and even if they don't, it feels so dang good to make them feel good when you comment on their photos)! Plus, it's a bonus that people end up finding you through the comments on those other photographer's posts, and your following grows quicker that way too!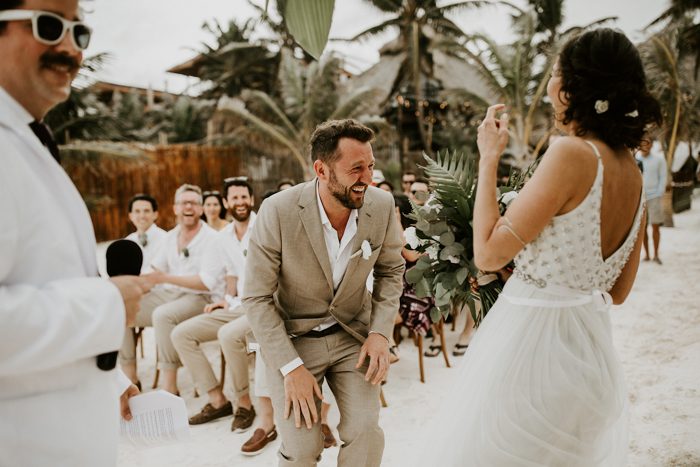 photo by McLachlan Studios
Our most popular post ever was this photo (below) of Sean's brother and his girlfriend laughing & then crying from laughing so hard. I think the reason it did so well was all of the EMOTION in the image. People want to feel something when they see your photos. Photos with genuine emotion stop people dead in their tracks.
Soon after posting this photo it got featured by @dirtybootsandmessyhair and that really skyrocketed our reach.  Feature accounts can be super helpful!! (It took me 6 months before I got featured on any accounts, so don't get discouraged. If you've been tagging feature accounts and haven't had your photos featured yet, just keep at it! They want to post photos with emotion, movement, and out-of-the-box ideas, so try tagging them in those photos especially).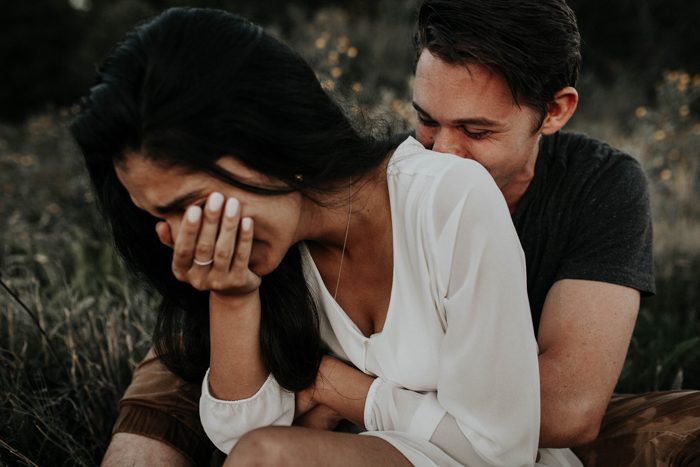 photo by McLachlan Studios
A few accounts that we LOVE to follow, and that inspire us with every post are @laurkenkendall, @annigraham, @autumnnicole_, @dawn_photo, @indiaearl, @kylie_morgan_, and @wynwileyphoto.
Instead of comparing our work to theirs, or trying to recreate what we see on Instagram, when I see their posts I always ask myself: what do I love about it? how can I bring that aspect into my own work?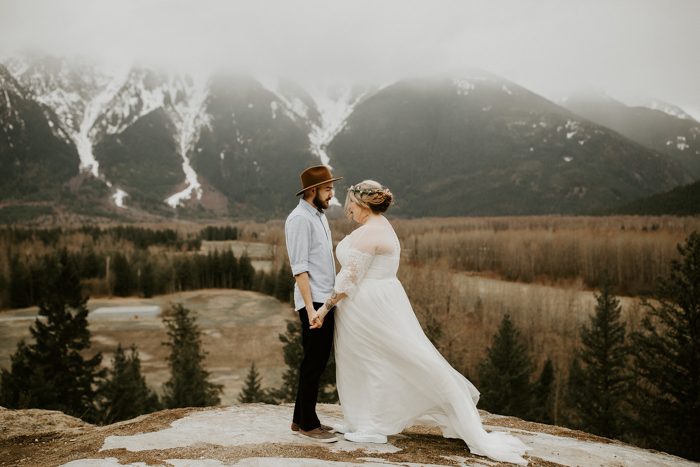 photo by McLachlan Studios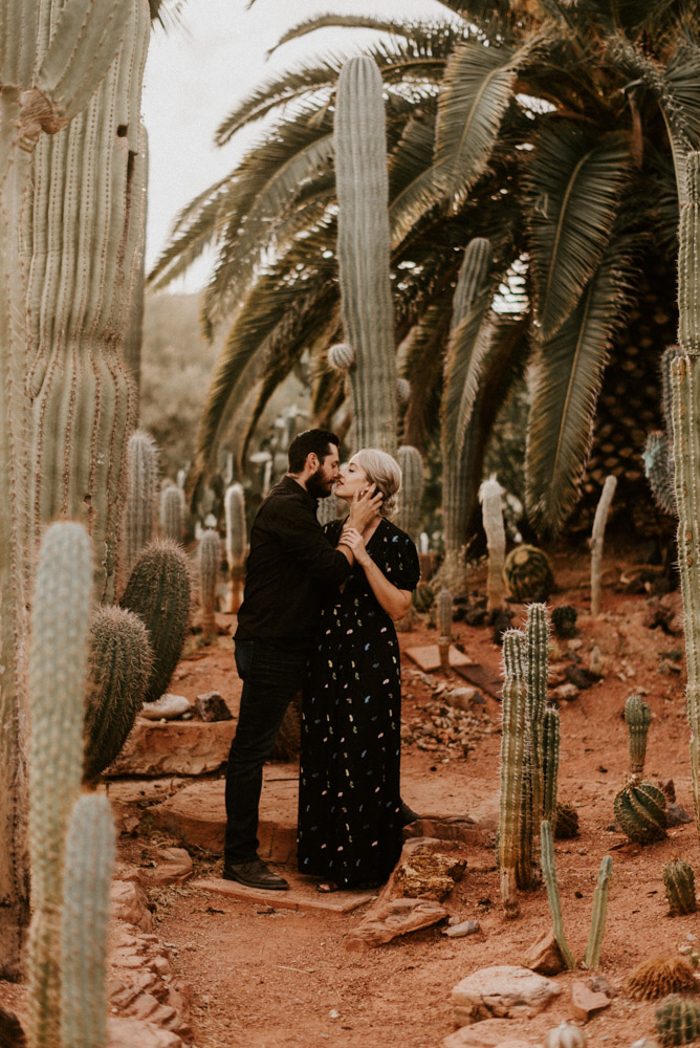 photo by Northern Native Photography
Instagram has been essential to my business in that it helps attracts ideal clients. Through my feed and Instagram stories (where I choose to be a total dingus) I am able to showcase my personality and connect with people who have similar interests. My number one priority when working with someone is that they feel the freedom to have fun and be themselves. Even though me singing to my waffles in the morning may seem like a strange business practice, I believe that it encourages my clients to let me into those unique moments that make for incredible imagery. There is beauty in everyone's story, no matter how mundane it may seem to them. Being able to share those stories and discover new ones is incredible. I've even met some of my very best friends on that crazy app.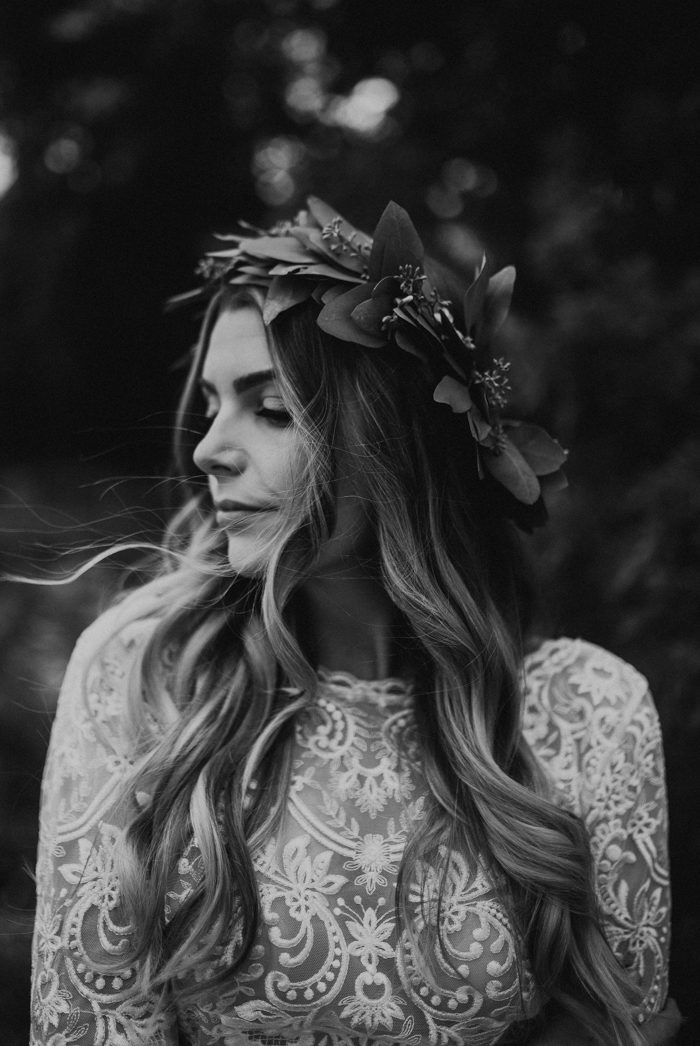 photo by Northern Native Photography
This may sound cliche, but just be yourself. You want to do something that is sustainable for you. Create content that excites and inspires you and I guarantee that you will attract quality followers and not just quantity. Quit comparing and get creating.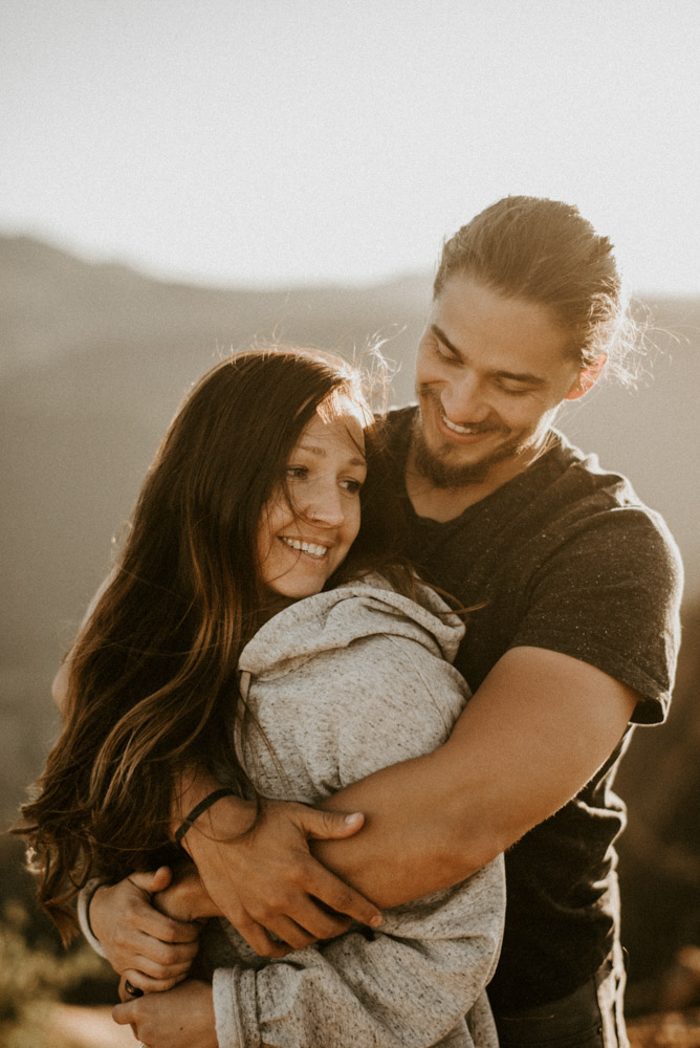 photo by Northern Native Photography
The most popular post on my feed (rightly so) is an image from a very intentional styled bridal session. We felt strongly that an image like this (below) needed to exist, and that there should be more representation of this in the industry. Its an all-time favorite image of mine! The fact that a lot of other people felt the same way meant so much to us.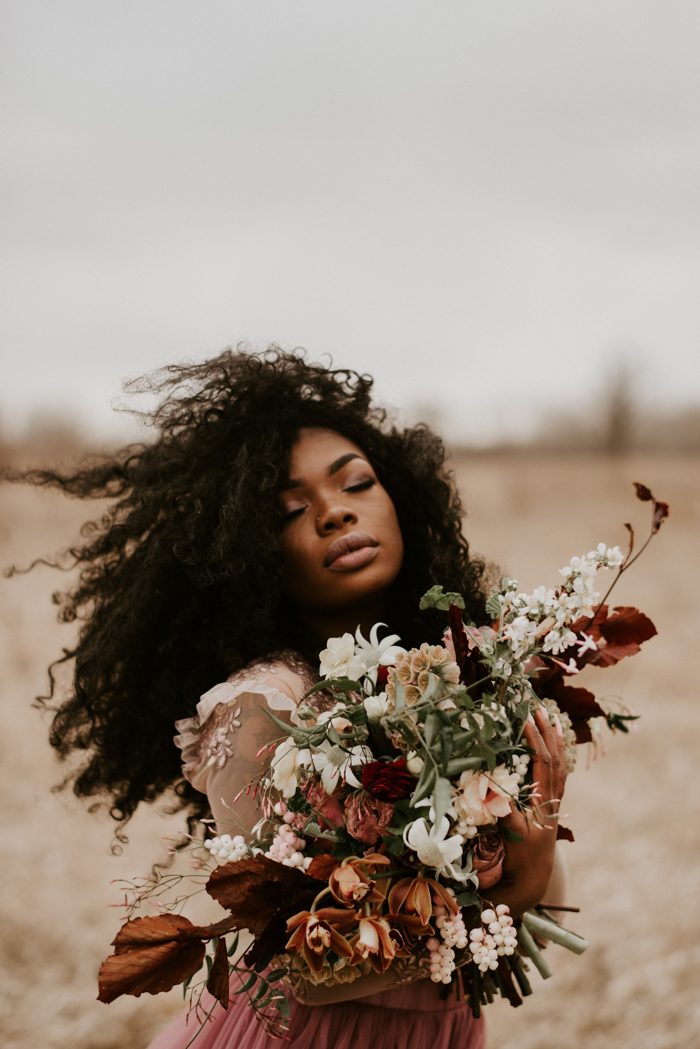 photo by Northern Native Photography
There are almost too many of my favorite accounts to mention when it comes to photography inspiration, but I love following @catherinecoons, @triciavictoriaphoto, @autumnnicole_, @benjhaisch, and @kevinkleinphoto.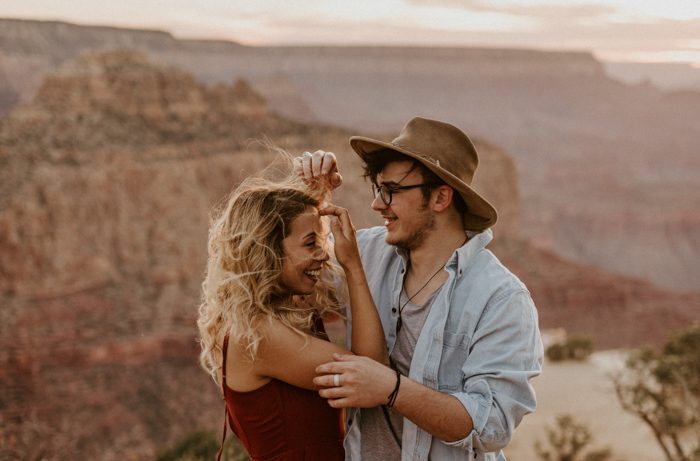 photo by Northern Native Photography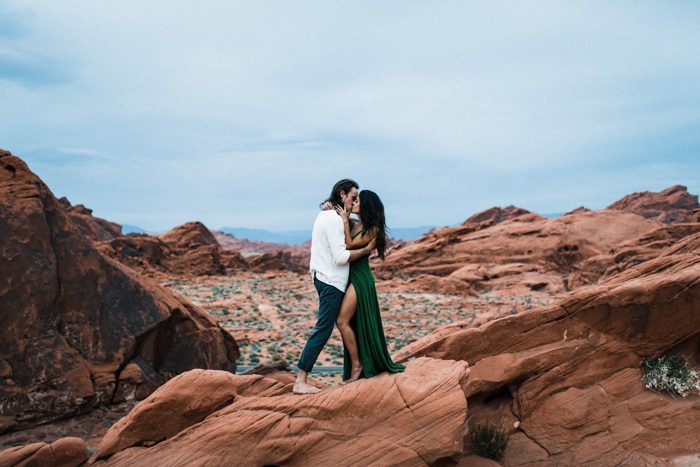 photo by The Foxes Photography
We love Instagram because it isn't just a great platform to showcase our best work, it's a platform to show our personalities. Our Foxes Photography account is part business, part personal. Whether it's through a caption, a photo of us doing something, or posting stories of what we're up to, a big part of our feed is showing our followers the kind of people we are and what we do for fun. Our clients reach out to us for both our photography and because they feel like they'll have fun with us on their wedding day. Because of this, when couples reach out through Instagram they already feel like they know us and are confident they'll enjoy working with us.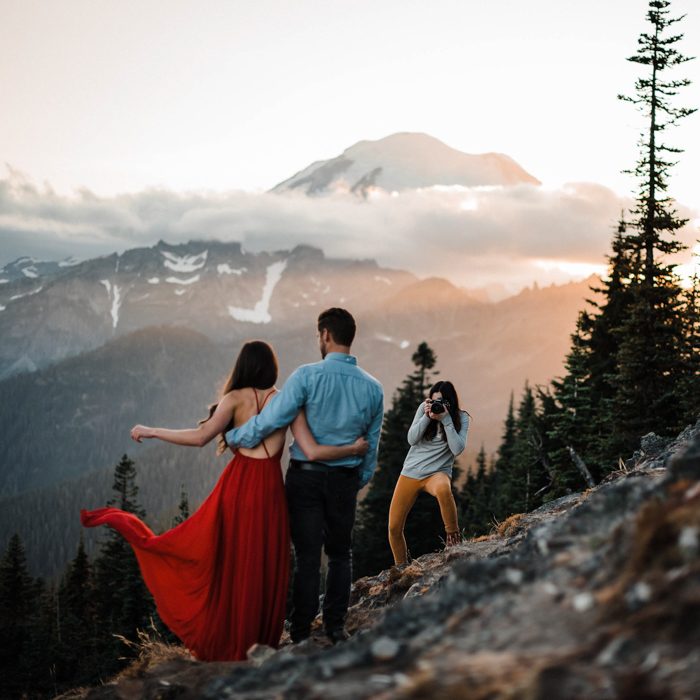 photo by The Foxes Photography
Only post your favorite/best images and don't get wrapped up in posting every single day. We've found that posting better content less frequently has grown our account more than trying to keep up with constant posting when we aren't feeling inspired. A little while ago, we decided to not care so much about all that and it's been amazing. We feel more inspired when we do post and, as a consequence, we started getting much better engagement.
Another tip is if you're feeling a little burned out – don't be afraid to take a break from Instagram! We didn't post for the entire month of March and we received just as many inquiries from Instagram as we do every other month. When we came back in April, we felt refreshed and excited to start posting again.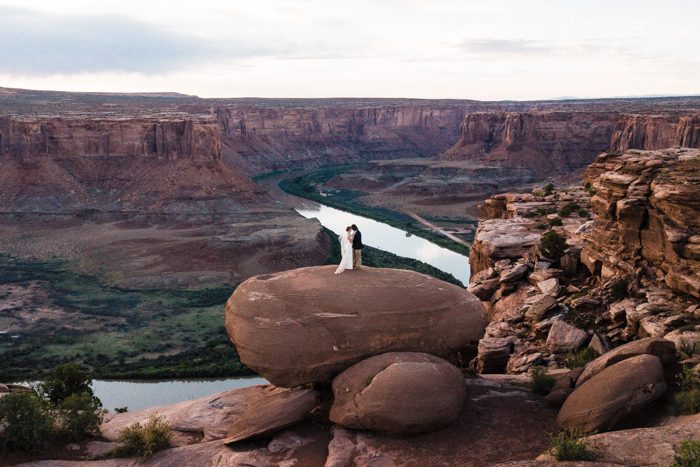 photo by The Foxes Photography
Our most popular image is of butt grabs and beers in Yosemite! It's funny because this isn't even a photo of a client – it's of us. But like we said, we love being personal with our posts. And as a husband and wife team, taking a pic of ourselves is technically portfolio work. Also, butt grabs and beers are clearly two things a lot of couples can relate to. I mean, who doesn't love a little tush squeeze with their sunset? It's actually becoming a requested shot by our couples during shoots, and we are more than happy to oblige. 🙂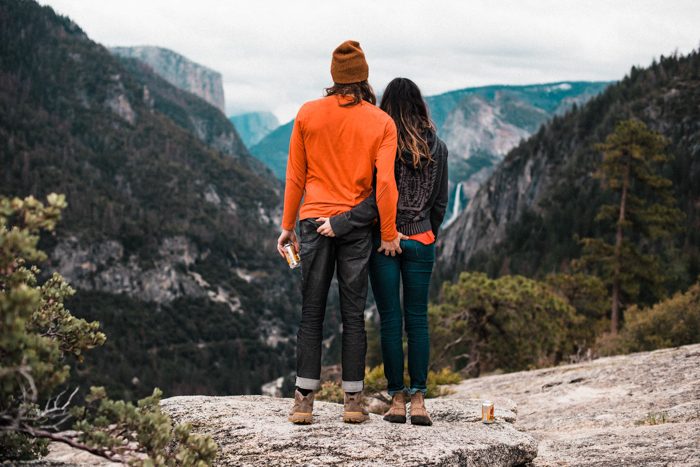 photo by The Foxes Photography
Here are three accounts that we love to follow:
@scott_kranz – If we can ever take a landscape shot that looks half as good as one of his, we'll just quit photography because we will have peaked. Constantly impressed by his photos and passion for getting out there to explore new places and capture the perfect shot at the perfect time.
@cedarandpines – We love these guys and their work. They've done some really creative things to capture unique photos, which is great inspiration to have in the feed. Plus, they just bought an Airstream too!
@henrysdiary – His captions bring us to tears (from laughing so hard) and he appears to have cracked the Instagram formula because he's absolutely killing it. But really, he is just an awesome photographer and person who works really, really hard.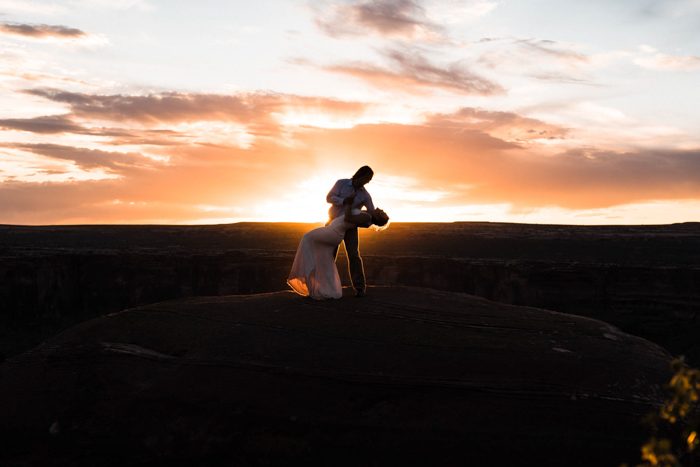 photo by The Foxes Photography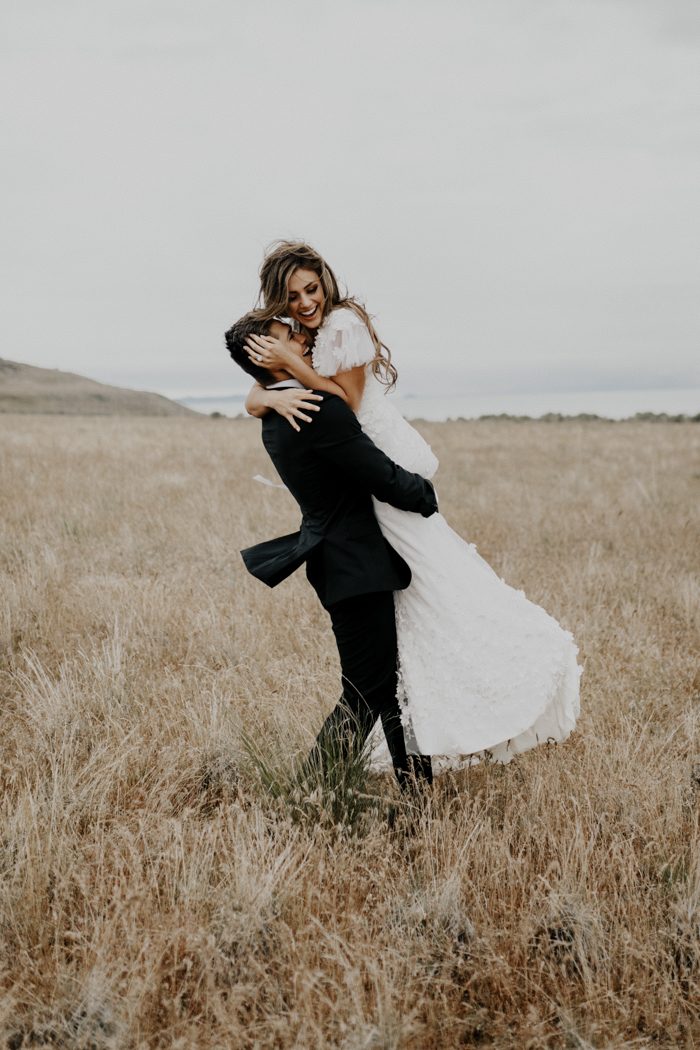 photo by Autumn Nicole Photography
Wow, Instagram has affected my business in so many big ways! Instagram was what drove me to pursue a career in photography in the first place. I've loved photography since I was 14 years old, always the girl with the camera in her hand just walking to the gas station with friends. When Instagram came out while I was in high school I was stoked to have a place where I could share my art, however bad it was, and be inspired by others. When I started to take it more seriously, it was the first and most lucrative space for my amazing couples to start finding me and hiring me. It's been amazing! Plus, it's a constant source of inspiration. There are so many others out there who are so much better than I am, and it gives me an idea of where I want to be one day and how hard I need to work to better myself and my business.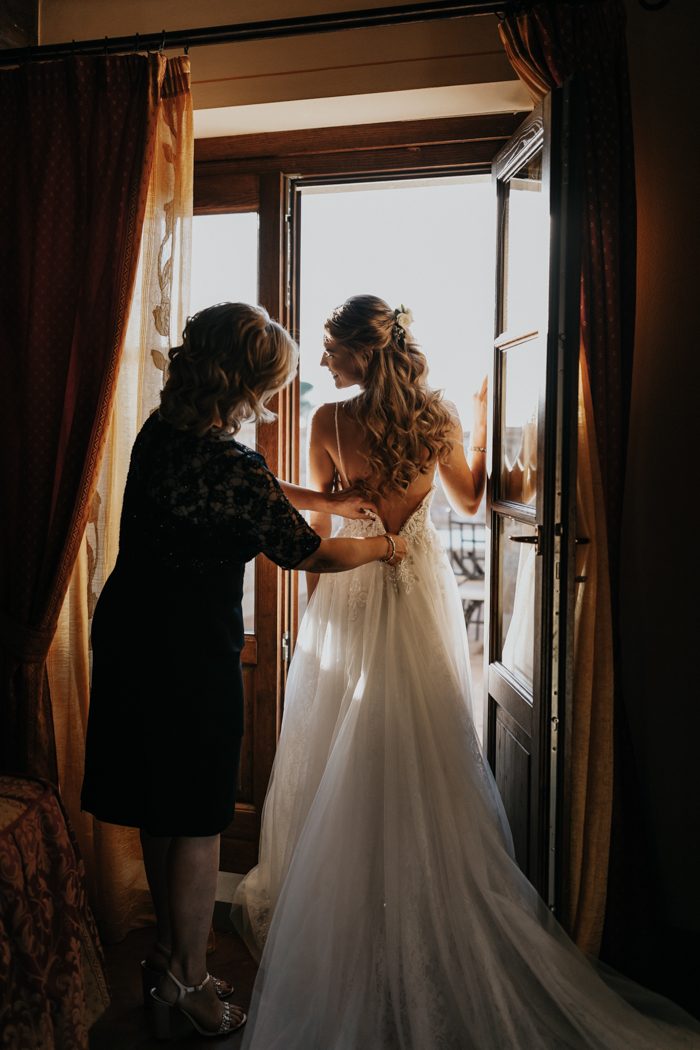 photo by Autumn Nicole Photography
Tip number one, above all: interact with people and do NOT be afraid to be yourself! Something that I have loved about Instagram, and I think is something that draws people to me as a creative, is that I try super hard to not just be another nameless account posting pretty pictures of people kissing. I want people to know me as a person and know what goes on in my life behind the scenes – good, bad, and ugly. I try to take the time to talk to people who message me, respond to comments, comment on other people's work who I admire, and even send messages just to remind them how awesome they are. As weird as it sounds, some of my closest friends have come from Instagram just because I love connecting with people who are in my sphere and understand what I'm going through!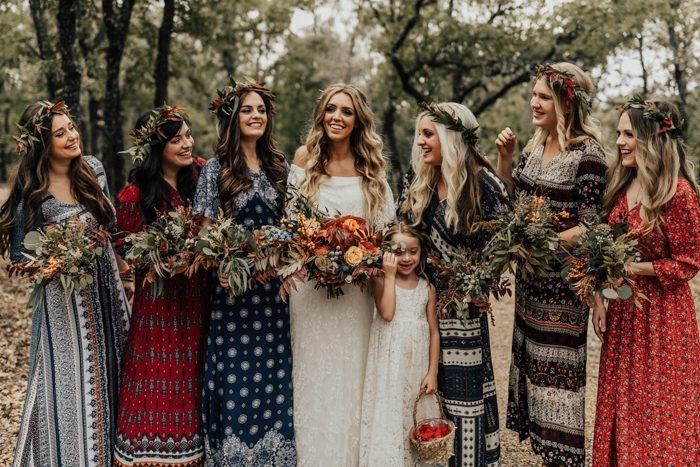 photo by Autumn Nicole Photography
My most popular photo, as in most liked, reposted, and shared, is a close-up photo of one of my sweet beautiful couples sharing a super simple, tender moment together after their stunning wedding near Lake Tahoe. Brooke has flowers in her hair and Hayden's face and the way he's touching hers shows so much emotion. The light pouring in from behind their heads created the most beautiful soft glow that made it look a lot warmer than it actually was. It was a super last second stop as we passed by a big field driving home from the ceremony spot. That moment ended up being one of my favorites ever captured. I think my audience is attracted especially to that warmth and glow from the lighting, environment, and a genuine, simple, authentic connection between my couples. Which is exactly what I try to aim for! So when something ends up spot on, I couldn't be happier.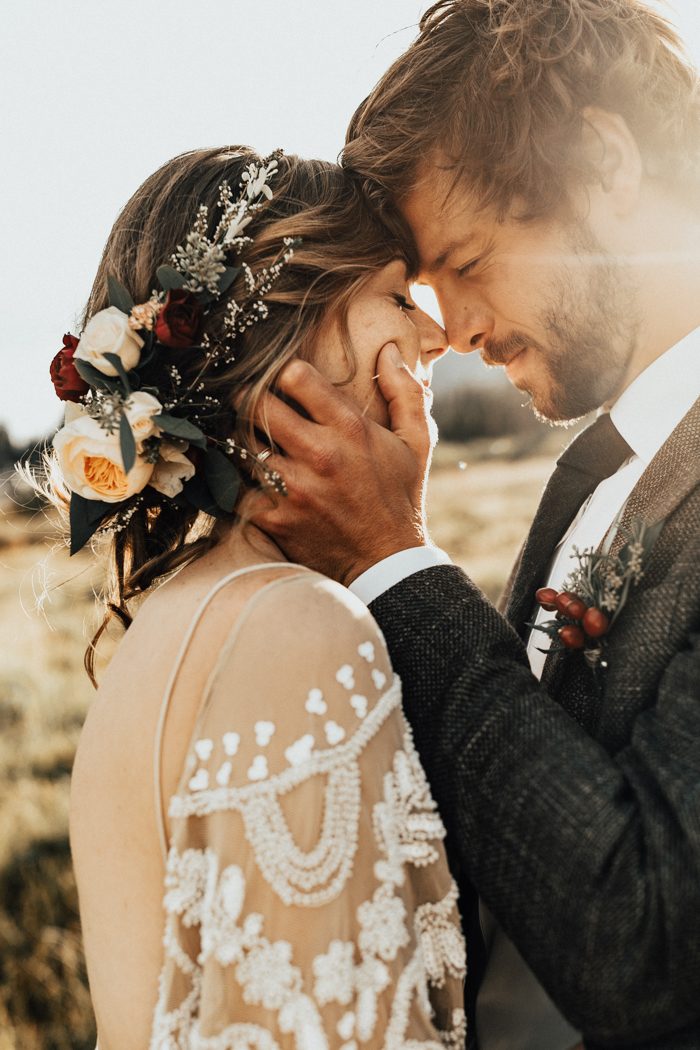 photo by Autumn Nicole Photography
I could literally go on for years talking about all the people on Instagram who I admire. But I'll try to narrow it down to the ones who speak to me the most!
1. @laurkenkendall – she's an amazing friend, but more than anything, one of the most hardworking, driven, and inspirational people I know. Everything she captures comes straight from the heart. She's consistently breaking down walls of cliches and Instagram trends and all the disingenuous content that comes from something so popular as photography.
2. @thekitcheners – they have inspired me from day one! Obviously, the landscapes and couples they photograph are gorgeous, but something about their photos gives me chills every single time. It's like no one else is there but the people in front of the camera.
3. @indiaearl – DUH. She's just a lovely human, and I've admired her work longer than probably anyone else. We're the same age, both grew up in Utah, and she started her photography journey a couple years before I did, so I always looked up to her as one of my heroes and role models. I still do!
4. @dirtybootsandmessyhair – the owners of this account have done an incredible job of bringing together a community of creatives and encouraging real, authentic moments in photography over the posed and the perfect! I can always count on them for inspo and new accounts to follow.
5. @layersphoto – don't even get me started with Danielle! She is not only an advocate of pure authenticity and genuine connection but the way she captures movement and light is absolutely incredible. Her photography encapsulates everything I want mine to be one day!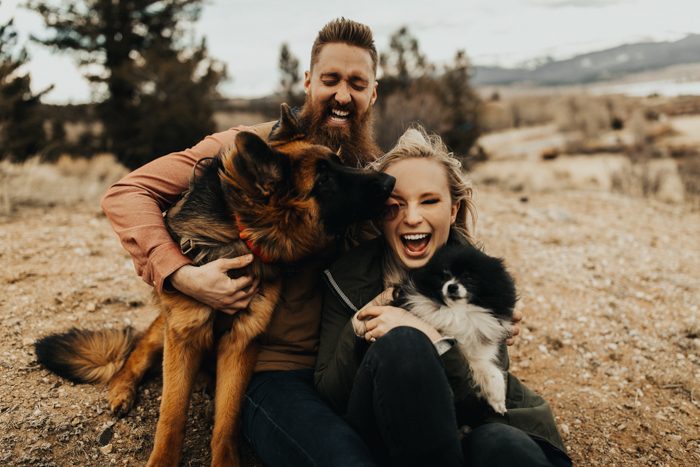 photo by Autumn Nicole Photography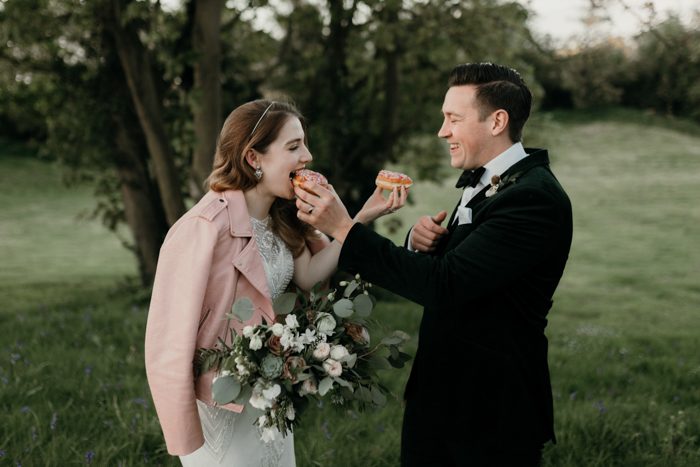 photo by Rodney Brown Photography
To say Instagram has helped my business would be an understatement. Instagram has helped make my business what it is today. I would say a majority of my clients come from two sources: word of mouth and Instagram – that's it. Instagram is such a powerful tool because of all that it can accomplish in one small place. The portfolio and sharing photos aspect is only one small piece of the whole pie. It's the communities and involvement with your following that really sets it apart.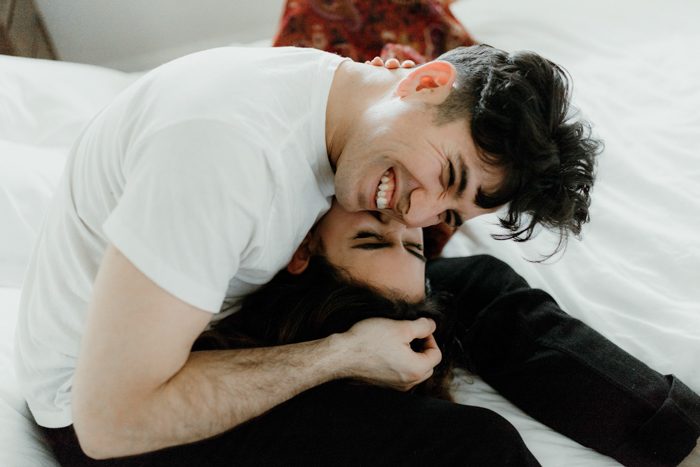 photo by Rodney Brown Photography
Community helps when trying to grow your reach. Content matters, but it only matters when it is shown to the people who will care about it. Find others that do what you do and genuinely reach out to them. Comment on their work and incite conversation on your own post with a smart caption. Don't be afraid to think outside of the box a little bit too – engaging on Instagram Stories and utilizing new tools like Instagram Live have been invaluable for me. It's super easy to unfollow a name on a screen with a little face in a circle, but its harder to once they know your voice and have seen your face.
I don't think there is any magic bullet for growing followers insanely fast in a sustainable way, but when people feel like they know you they will stick around for a long time.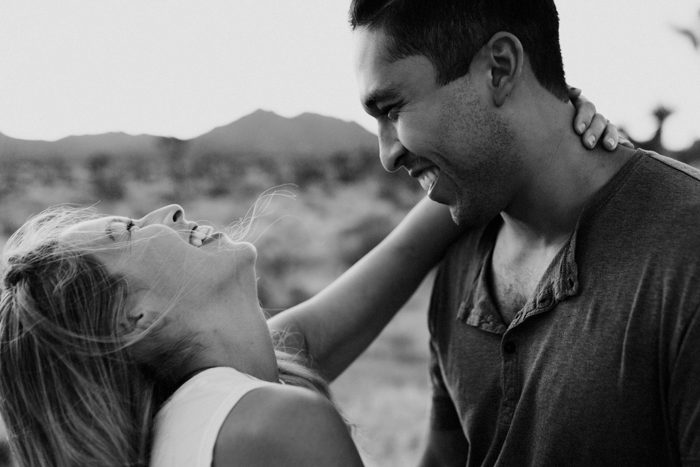 photo by Rodney Brown Photography
My most popular post has been this one from a bridal session (below) on the coast in Northern California. When I look at it, the environment is sort of an afterthought. All of the comments on the original photo all spoke to how happy they both look. I think at the end of the day, people just love to see photos they can imagine themselves in. And everyone wants to imagine themselves happy.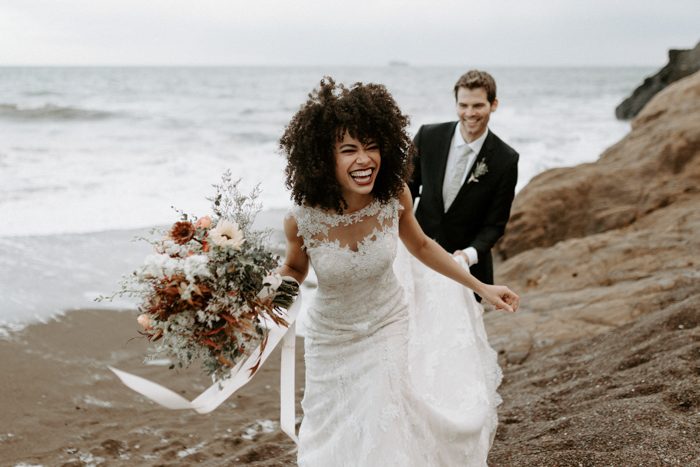 photo by Rodney Brown Photography
@marcellalaine, @geneoh_wed, @the_arroyos, @hannahposey, and @caitlinandjones are all blowing my mind regularly.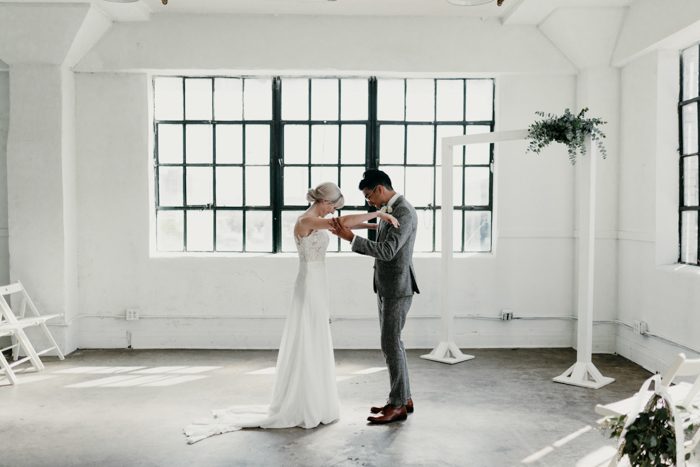 photo by Rodney Brown Photography
Big thanks to this month's Instagrammers to Follow!
Comment below if you'd like to recommend an account for a future Instagrammers to Follow!