If your take on Instagram is to focus on likes, followers, and comments, then this month's Instagrammers to Follow is for you! These wedding photographers are spilling the tea on a fresh take of how Instagram shouldn't be the only focus for marketing your business, but one of many channels you can use for your business. Read up and get inspired by how these photographers have attracted their ideal clients and changed their focus when using the 'Gram.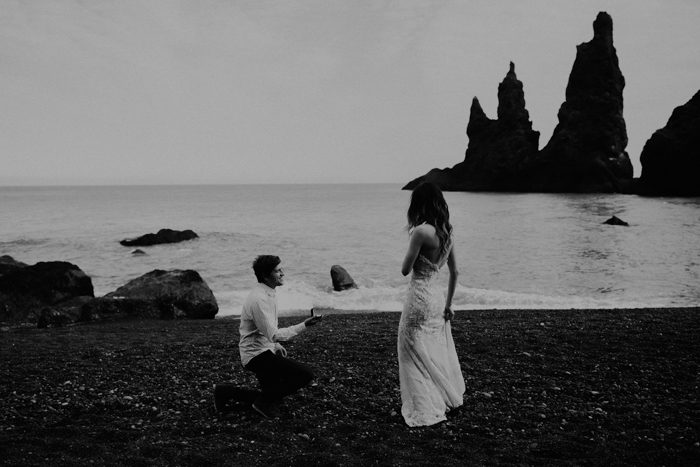 photo by Hearts and Color Co.
Instagram played a huge role in my business early on and still does. It's one of the main avenues in which couples find me because you can so easily get an idea of a photographer's style, work, and life. To me, Instagram feels like a snapshot view of my website – it helps you get a glimpse of my day-to-day, personality, and the latest updates. It's been an informative journey as the relationship with my business and Instagram has evolved. I've been able to take part in a community of artists who support one another, while also cultivating an audience of potential couples who genuinely want to see my work. It's humbling and weird all at once – I'm an introvert, so the idea of having followers I don't know is a little strange but kinda neat. My following is small compared to others, but I'm completely content in creating and doing my own thing.
photo by Hearts and Color Co.
Honestly, I've come to terms with this "algorithm changes" problem by simply not caring. My mindset shifted immediately when I realized social media and numbers absolutely do not matter. Putting all of your energy and time into Instagram (or even any singular avenue of marketing) isn't a way to build a business for longevity. I think the constantly changing algorithm forced me to experiment with different approaches towards growth. I knew if Instagram disappeared in a puff of smoke one day, I didn't want my business to go along with it. I've ventured more into Pinterest, building SEO strategies, and a referral system to gain more couples through word-of-mouth. All in all, I recommend not throwing all of your eggs into the Instagram basket because it might not reciprocate your efforts. Don't get stagnate in your methods. Learn from the people around you, read books, watch videos, go outside, try new things for sh*ts and giggles to see what happens, take risks and think outside the box. Focus on honing your art and creating photos that you and your couples love – the world will follow suit and watch in awe when you turn the focus away from reach and more towards serving.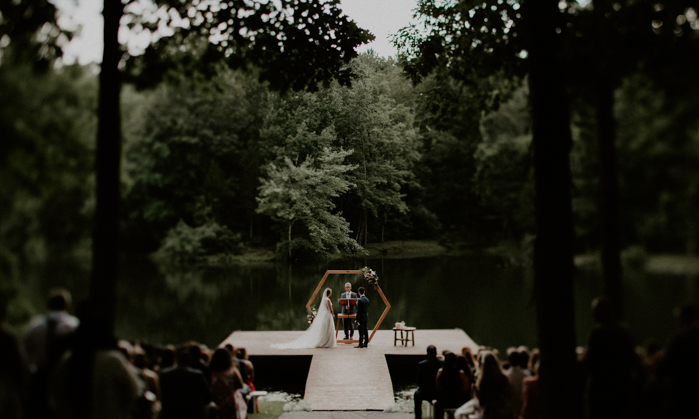 photo by Hearts and Color Co.
Oddly enough, THE most popular post on my Instagram by far is a photograph I took in the Adirondack Mountains last year (below). I was photographing a wedding, of course, and I started the day capturing the bride as she got ready. This photo was one of the first few that I took as I shot all the details set up around their cabin. There was a massive bay window over-looking the lake with a banner hanging above it that read "she said yes." Of course, I'd seen these banners a million times before, but the scenery and environment around me struck a chord. I knew I wanted to keep my focus on the lake and blur out the words to compose what became the final image. To this day, I'm still confused as to why people loved it so much and how it created the response that it did. Even now, I'm laughing about it because it still feels so so random, but I'm okay with that.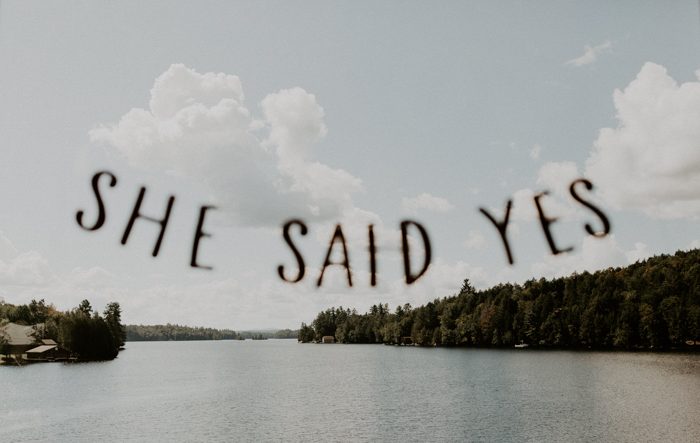 photo by Hearts and Color Co.
Oh goodness. There are so many talented humans out there, but I'll name a few that I love to follow on Instagram. Kristen Marie Parker (@kristenmarieparker), @kaleyfromkansas (she shot our engagement photos and I'm forever obsessed with you Kaley), Jessica Perez aka @whoajess and a badass woman in life and behind the camera. There's also Melissa Rey (@itsmelissarey), Simon and Angelo Zonzo (@zonzon_ph), Eastlyn & Joshua (@eastlynandjoshua), Melody Joy Co. (@melodyjoyco), a Canadian artist Gaëlle who creates the most ethereal, raw work (@gaelleelma), Santiago Murillo (@santimurillos), Nirva Patel (@niravpatelweddings), Ashely and Ben Kochanowski (@roseyredphotography), and Connor and Daniel of @layersphoto. Phew! There are so many more, but those above really inspire my heart and soul.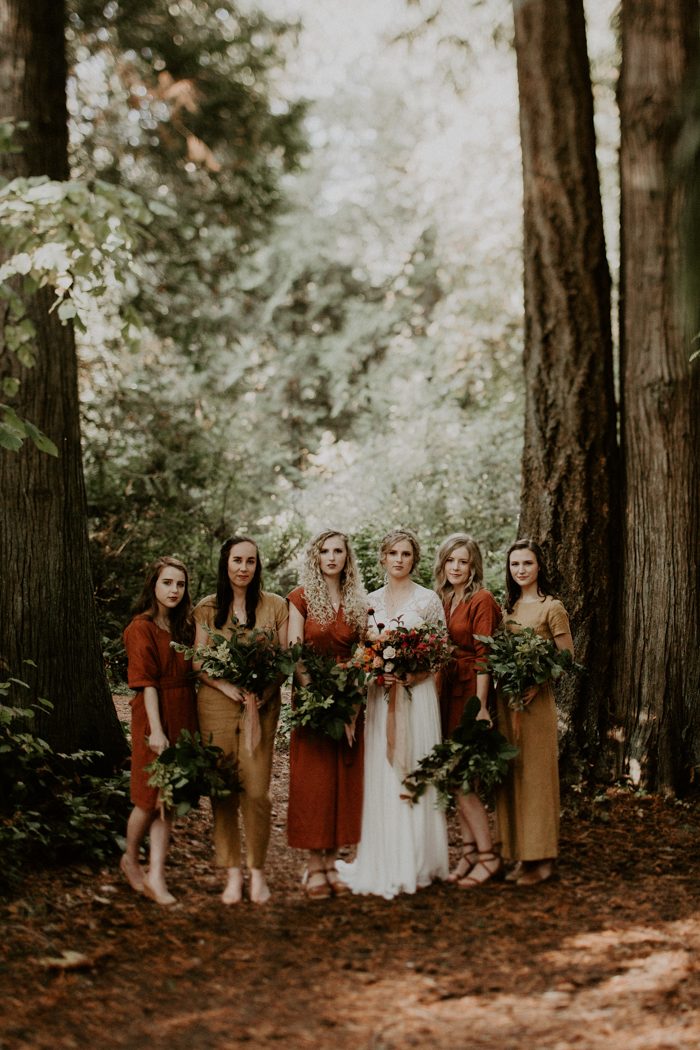 photo by Hearts and Color Co.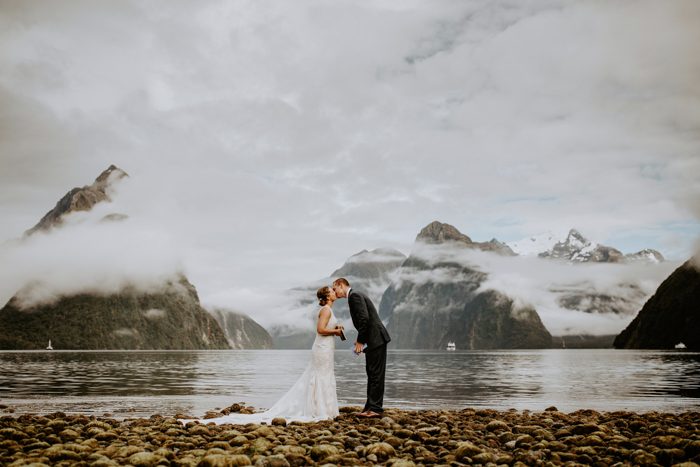 photo by Mountain and Mood
Instagram has affected my business in such a positive way, it's hard to narrow down to just a few examples. First off, I am a little late to the Instagram game as I just started my business side of Instagram about a year ago. To be able to have another free social media platform to show off and highlight our images to potential couples is invaluable. About 50% of all my inquiries now come from Instagram and it's mostly just using the right hashtags and posting the right time of day. As for myself, I love being inspired by amazing images by other photographers and I love the ability the being able to connect with them even if they are in other parts of the United States or across the world and without IG, that may not have been possible.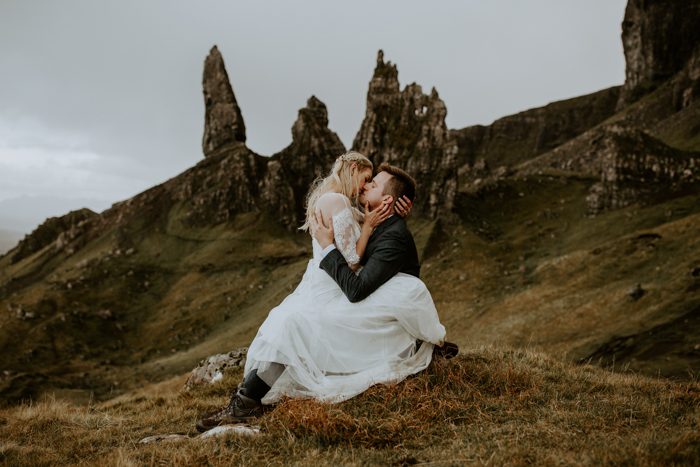 photo by Mountain and Mood
If I had to give a few tips to other photographers who are using Instagram as a platform to grow, I would say, "don't care about the likes and followers." The number of followers you have doesn't make you a better photographer. It's just a number and gives you the Swipe Up Option. Don't worry about if your feed isn't perfectly cohesive or if you throw in some b&w images in the middle of 2 other colored ones. Regularly post content that will attract the type of clients you are searching for and whom you want to work with. Be specific on your hashtags and narrow them down to your general location. Lastly, reach out and connect with other photographers that inspire you.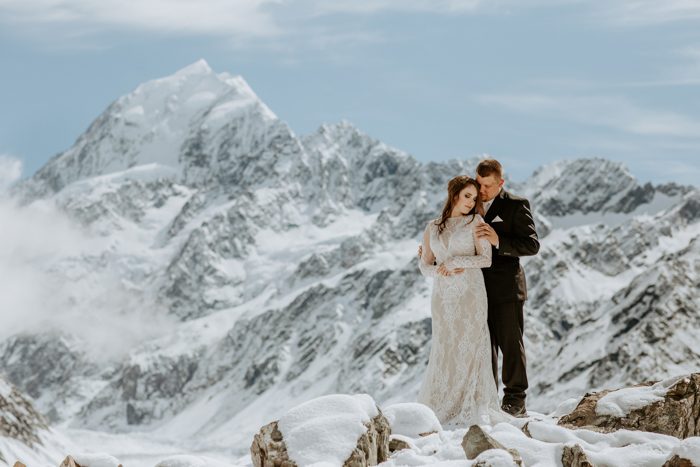 photo by Mountain and Mood
The most "popular" photo I have posted, is with these two amazing humans in Norway (below). Sometimes images that do so well vs. others that don't, tend to surprise me. This particular image shows true love between these two, and to me, that is why so many people loved this image. We spent a full day hiking and traveling around the Fjords of Norway for their vow renewal. After we finished dinner and as a finale, we hiked to the top of a mountain (as I carried her dress in my pack), where they would read their vows to each other. As their vows ended I wanted them to just embrace and take in the adventure we just spent together as a whole. This image shows real interaction. Real love. Real emotions, unposed.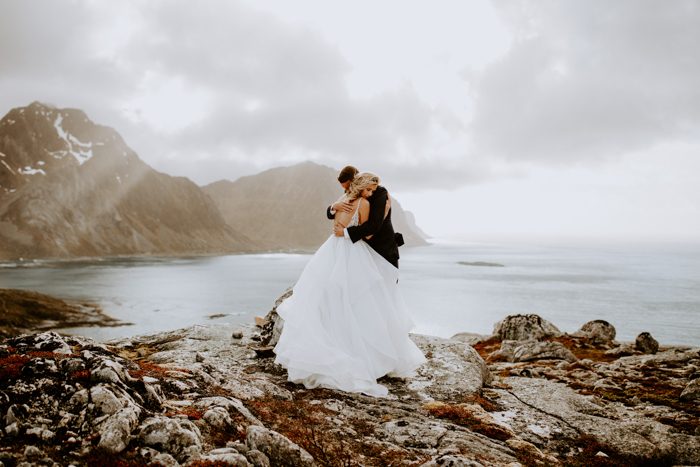 photo by Mountain and Mood
There are so many photographers that inspire me on a daily basis, it's almost impossible to narrow it down, but here we go: @cedarandpines, @thekitcheners, @thefoxes, @robertjhill, and @chrisandruth (I apologize if I forgot someone…this is tough).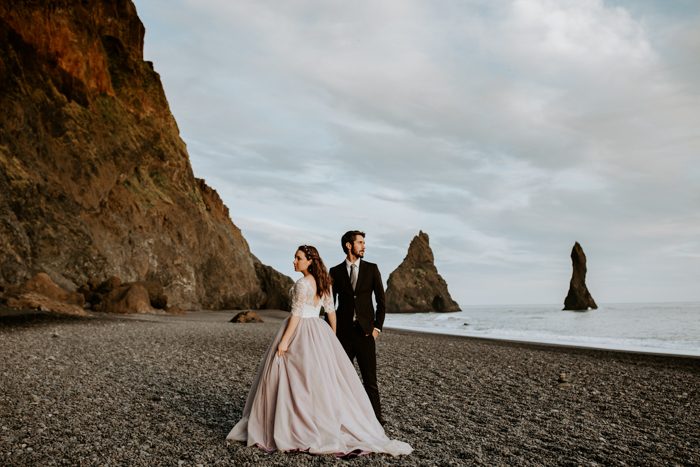 photo by Mountain and Mood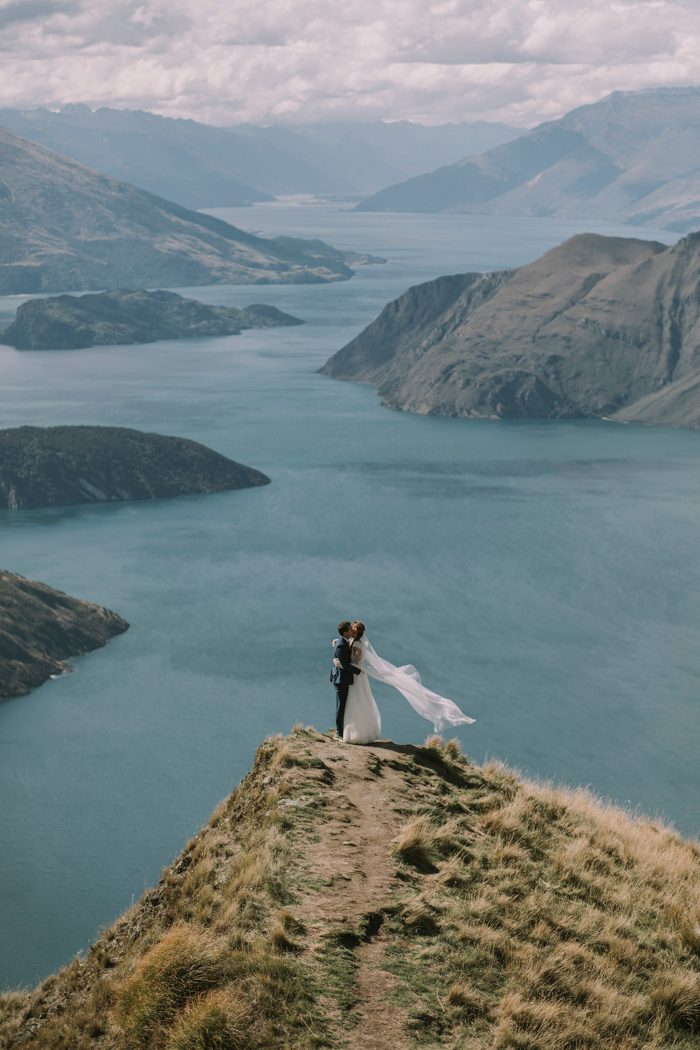 photo by Charlotte Kiri Photography
I have had such a great experience through my Instagram even though I don't have a big following, by any means. It has helped me connect with clients from all over the world. It is pretty crazy and humbling when I live in a town of approx. 9000 people and have clients
flying from the other side of the world for me to capture their wedding. The couples who find me off of Instagram really seem to understand my style and ascetic – I don't find this is the same across other platforms. I have been really blessed to connect with so many amazing photographer friends through Instagram and have had Insta friends come to stay at my house when they have visited Wanaka and Queenstown. I joke I should start an Airbnb for photographers! I by no means put all my eggs in the Instagram basket though, as I feel good SEO website, vendor relationships etc is important too.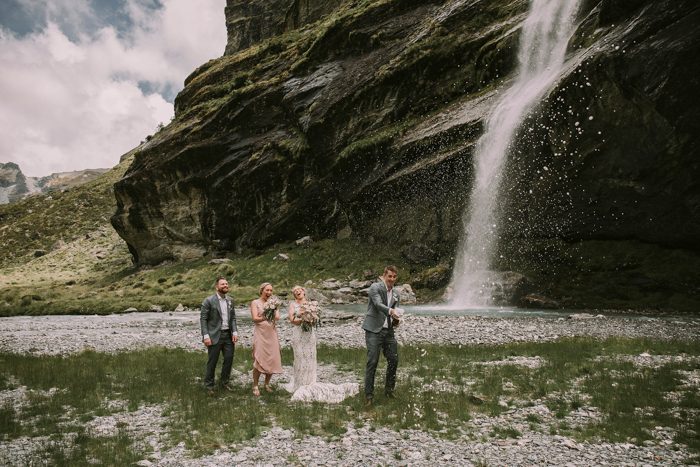 photo by Charlotte Kiri Photography
I feel my posts which seem to get the most traction are when I've written from the heart and am my true authentic self. When I am most venerable and real with my followers, I always get the most engagement. My background is Journalism, so I love writing big captions about peoples' wedding days and my experiences with each couple – I probably write too much, but I enjoy writing so it's therapeutic for me.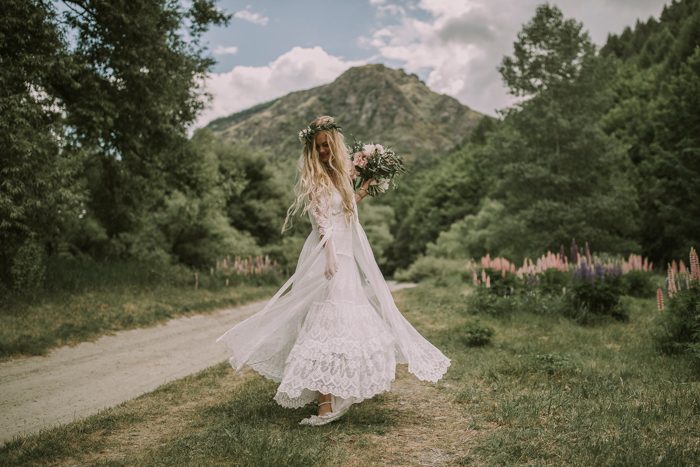 photo by Charlotte Kiri Photography
Any of my photos which show off a big wide Queenstown and Wanaka landscapes with a
wedding couple in it seem to go really well on Instagram, or when I post a trendy boho/unique wedding style. I think people are blown away by the scenery down here. It's pretty epic (maybe biased).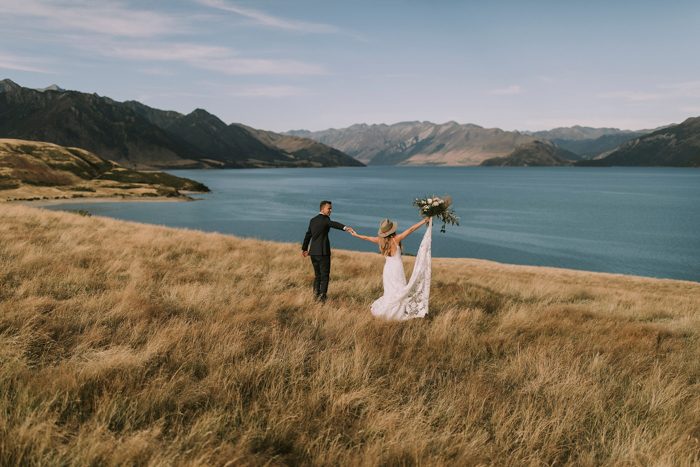 photo by Charlotte Kiri Photography
Everyone I follow on my Instagram account inspires me in different ways, so it's really hard to pick out a few. If I go as far as hitting the follow button it's because your account inspires me: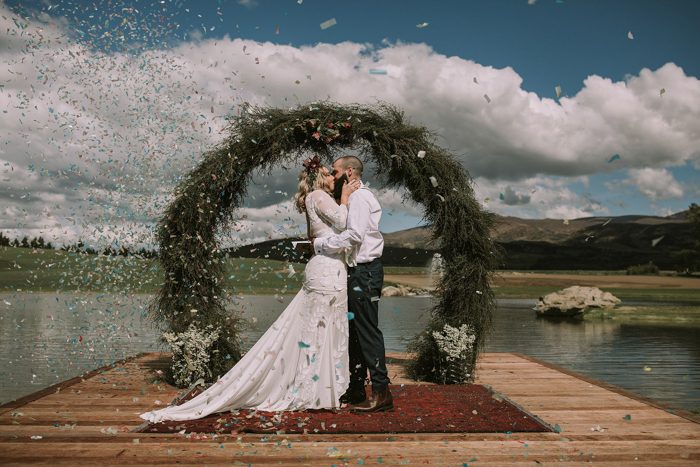 photo by Charlotte Kiri Photography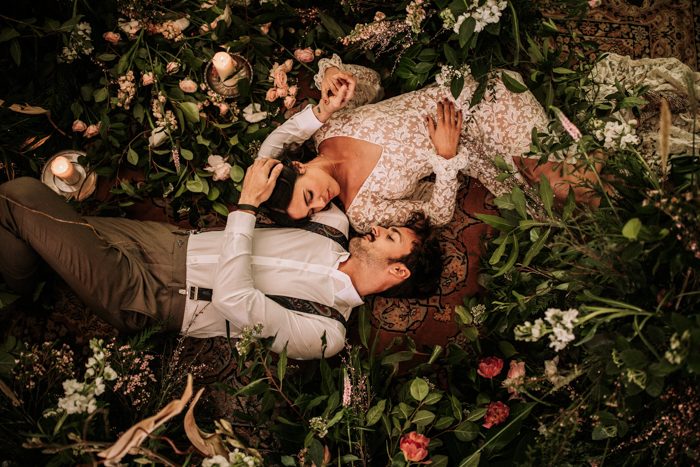 photo by Juanlu Rojano
Since a couple of years ago, Instagram became roughly 80% of my inquiries. I think the way Instagram shows pictures is so great for people who don't want to read drama on other social networks and I think that's the key. Before Instagram, we were worried about posting long posts on our websites and sometimes it used to took a while in doing it in the right way. Also, i find Instagram so easy to manage and I really enjoy when I have some free time watching stories from other fellas and friends. Now with instagram, I feel myself much more connected with my clients and friends in a photographic way.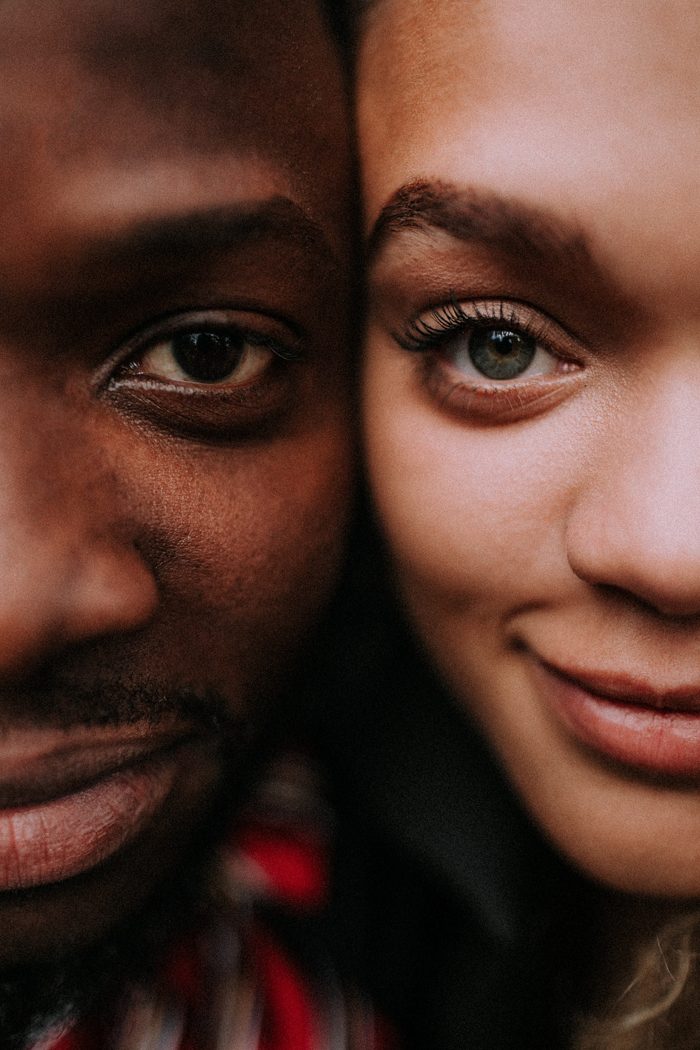 photo by Juanlu Rojano
I'm not a deep geek of how Instagram works. Sometimes people tell me that the algorithm has changed but, to be honest, I don't care at all. Since you work your best and post photos that define your style, people use it to be committed with your work if they like. That's the way I like to think about it. If I post a photo and doesn't have many likes… the next one will.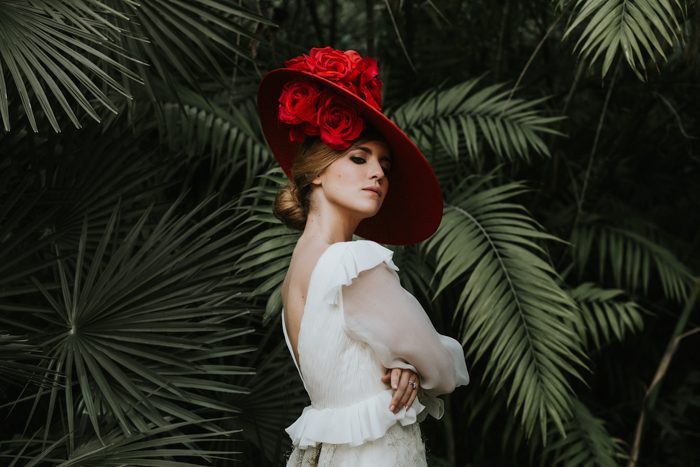 photo by Juanlu Rojano
This photo seems to be my top photo on Instagram. I have no idea of why it has so many likes but, if it helps, it was posted on a Sunday in December. I guess many people had a lot of time that day.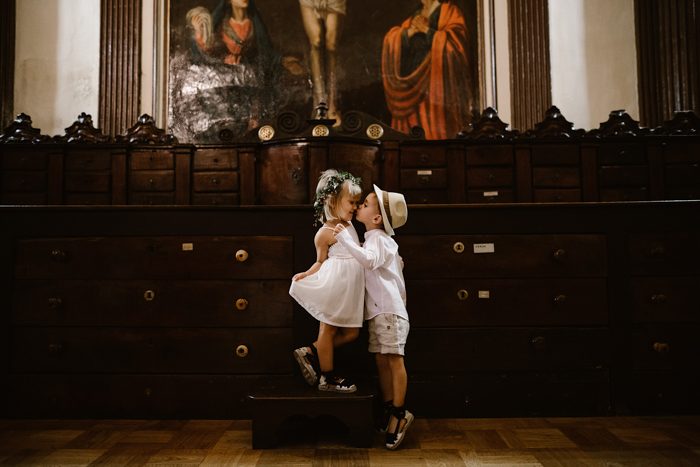 photo by Juanlu Rojano
I know I should say I don't look at other wedding photographers on Instagram, but that's not true. When I need inspiration I go to Nirav Patel, Ernesto Villalba, Pablo Beglez, The Kitcheners, Jose Villa… and many more.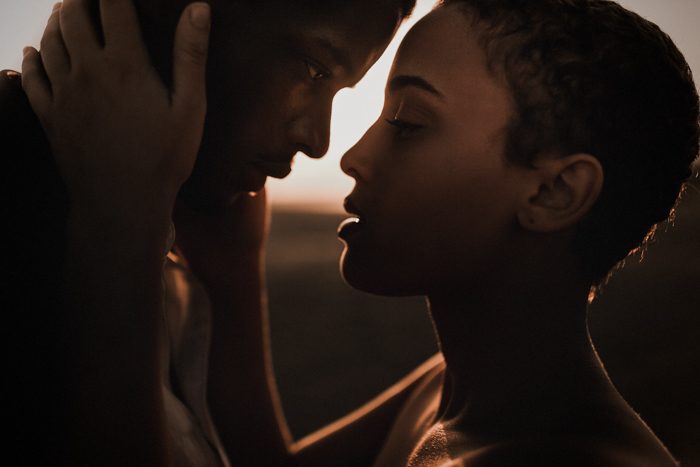 photo by Juanlu Rojano
Thank you to this month's Instagrammers to Follow!
Haven't seen your favorite Insta account on here? Comment below if you'd like to recommend an account for a future Instagrammers to Follow!