With our new Instagram for Wedding Photographers e-course now available for pre-sale, there's a lot of buzz going around about the infamous app. Despite the algorithm and trying to grow their following, these Instagrammers to Follow have shared their tried-and-true Instagram tips with the Photobug Community. So whether you're relocating to another state, chipping away at the algorithm, or simply needing some new inspiration, look no further than to see what these wedding photographers and videographers have to say.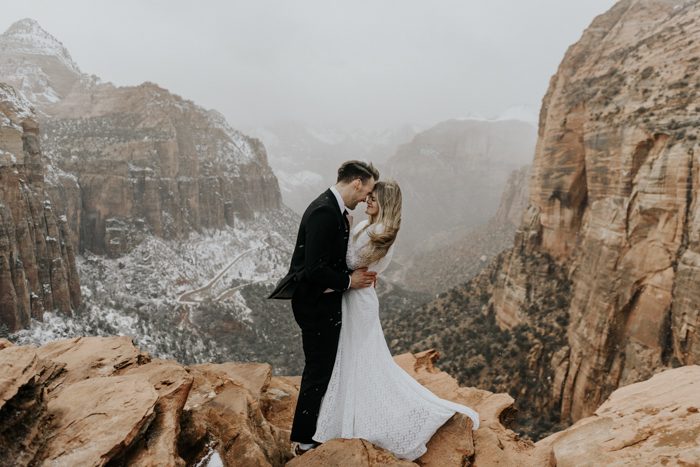 photo by Map and Compass Photography
If I'm being honest, I'm an introvert and not a fan of social media. I have to push myself to show more than just my work on Instagram! I've found a good balance and success with posting captions about my heart behind my business and personal life to my Instagram Stories. My followers love hearing about my marriage, health tips, travels, and other life things. In fact, I've had multiple brides tell me they felt like they knew me from my Instagram Stories, well before they got engaged and even considered hiring me to capture their wedding.
I've relocated my business twice in the last two years to completely different states, successfully growing my business amidst it all. If it wasn't for Instagram, specifically the use of hashtags and locations, that wouldn't be the case! SEO takes time and is a long game, while Instagram has made visibility and connecting with like-minded people much easier than anticipated! It's definitely minimized the pains of relocation in a more immediate way!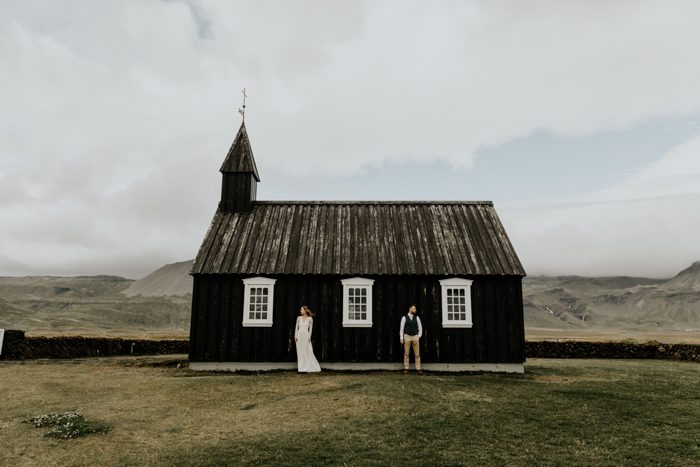 photo by Map and Compass Photography
When it comes to the algorithm, stay true to yourself and DON'T STRESS! I've heard so many strategies for addressing Instagram's algorithm, including only posting portraits because that is what most clients can see themselves in, but is that true to your heart and business?! I place a lot of value on posting photos that contain emotion and speak to me, whether that be people, landscape, both, or a frame where I pushed myself and create what I consider art. I'm not concerned about having my images featured on big accounts, but posting content that is reflective of my heart and creativity. This has resulted in me attracting clients that trust me 100%, appreciate my approach and view my work as art. I believe each person has a story and each story should be captured in a unique way!
Instagram will continue to change, so don't put all your eggs in one basket! It's one platform for clients to see a snapshot of your work and whatever else you decide to share! Plan for the long haul and be smart about marketing!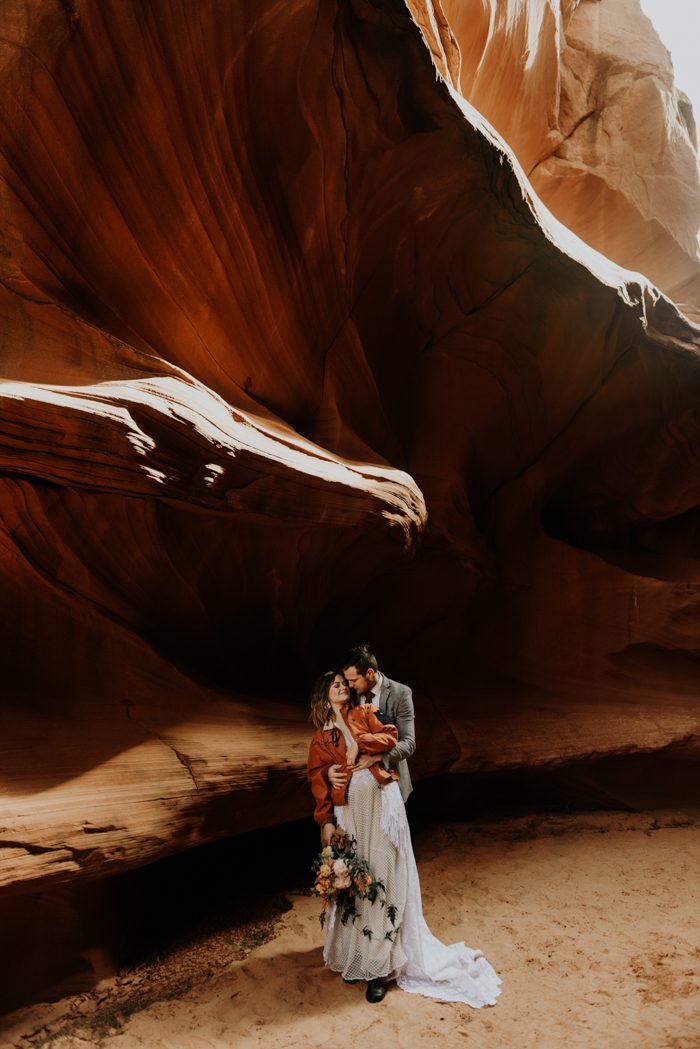 photo by Map and Compass Photography
I have two photos that are in competition for my top post! One is in a slot canyon and the other is in Moab, UT, both elopements. I believe both photos have been successful because of the story being told within the terrain. I always push myself to capture the people and story within the environment, no matter where I am or how difficult the circumstances. Balancing both can be a challenge, but when captured together, powerful images are created.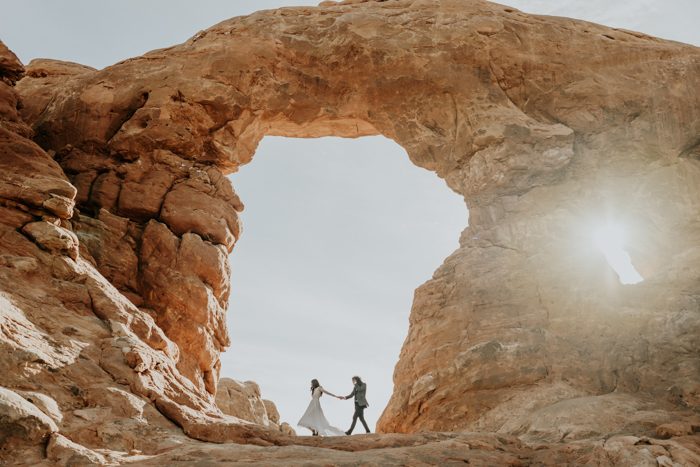 photo by Map and Compass Photography
Instagram can be difficult for me when it comes to the comparison game, so I'm selective about who I follow and look to for inspiration! If I find myself comparing and feeling down about my work when viewing another person's Instagram, I mute it!
Rosey Red Photography is one of my ALL time favorites! They tell stories in such a unique and beautiful way, always incorporating light in a unique way! Their perspective is unmatched!
Grant Daniels is another photographer who uses light and perspective in a magical way! I wish my brain thought like his when it comes to seeing light!
Gabe McClintock is a photographer I consider a true artist! His ability to capture people and light within landscapes is incredible!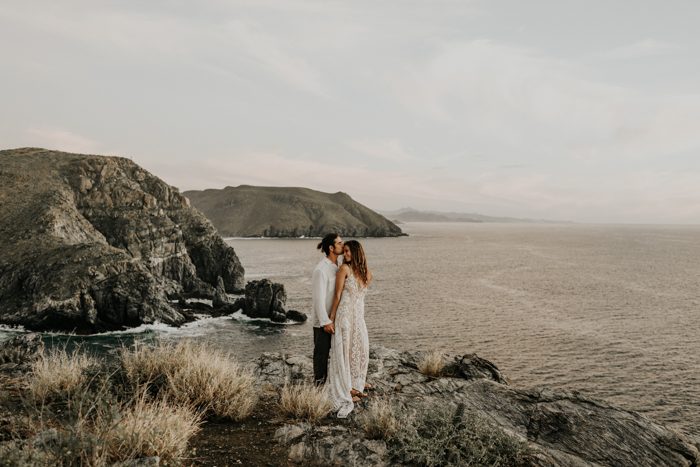 photo by Map and Compass Photography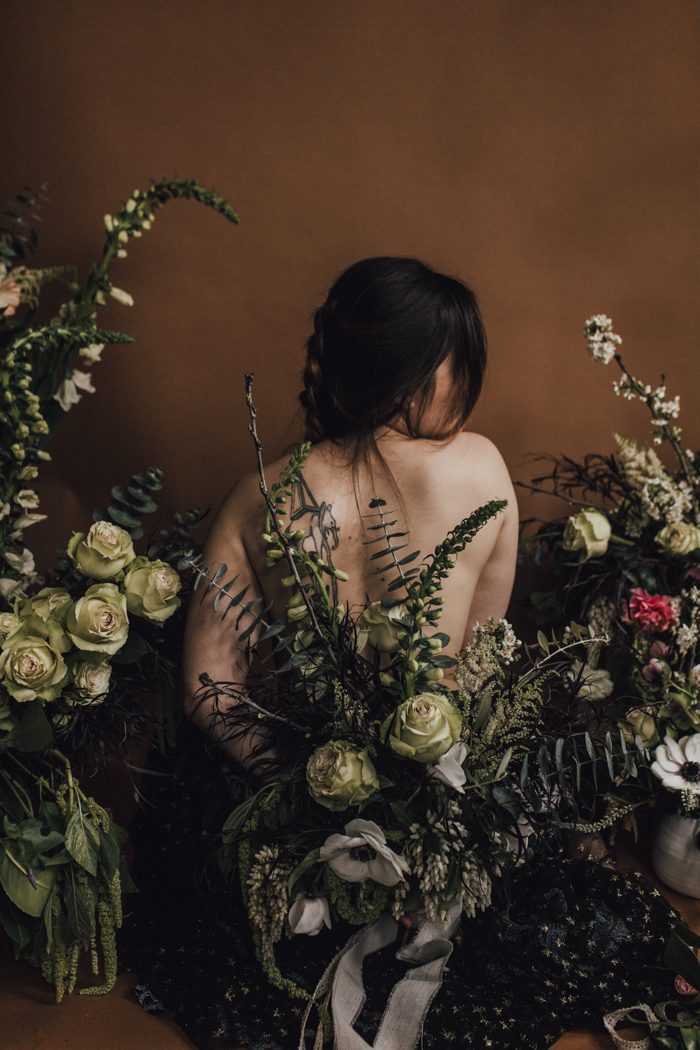 photo by Alejandra Maria Photography
I initially resisted using the IG because I didn't want to contribute to an idea that everything in my life was an ~aesthetic~ or perfect. But I found that by infusing my voice into stories and captions (even when it was scary or uncomfortable to do so), that the reception from my online community was so wholly rewarding. Now when people reach out or inquire with me, there's already a legitimate level of connection.
It's not that everyone is just like me (because I would never want that), but it's more like because I've put my shit out there in a real way, those that reach out tend to do so with a similar level of rawness and openness. Instead of just wanting me to take a pretty photo of them, they go a level deeper, take the time to tell me their story, and then give me the honor of then documenting it. Like, what?
I could have never dreamt of having a career so fulfilling, and it has everything to do with Instagram giving me the platform *so thank youuu*.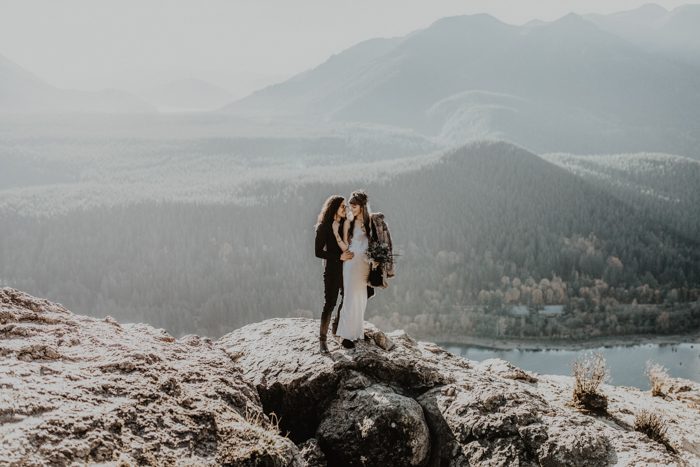 photo by Alejandra Maria Photography
At its best, this digital space can be extremely powerful and rewarding in the ways it offers inspiration, serves as an up-to-date portfolio, and makes creating authentic connections and building community more accessible than ever before. But as many have felt, on the not-so-cute days, Instagram can fuel a beast inside – one that relentlessly compares itself to others and tells you that you're not cool or successful or talented enough. In a time where folks place extraordinary value on follower counts and a number of likes, slow-growth or low engagement on posts can sometimes feel like confirmation that you are a trash-artist (just me? Cool cool cool) even though deep down, we know that's a load of HOT GARBAGE.
All this to say, I believe your best bet in getting through Instagram alive is to approach it with a level of awareness, intention, honesty, and humor (like with most things!). Post what you want, be unafraid to be yourself, to make mistakes or come off not 1000% polished. Share your process, not just the final result. Contribute to a compassionate, multi-faceted digital space that represents truth, creativity, and growth. At the end of the day, it's just an app, why not make it fun?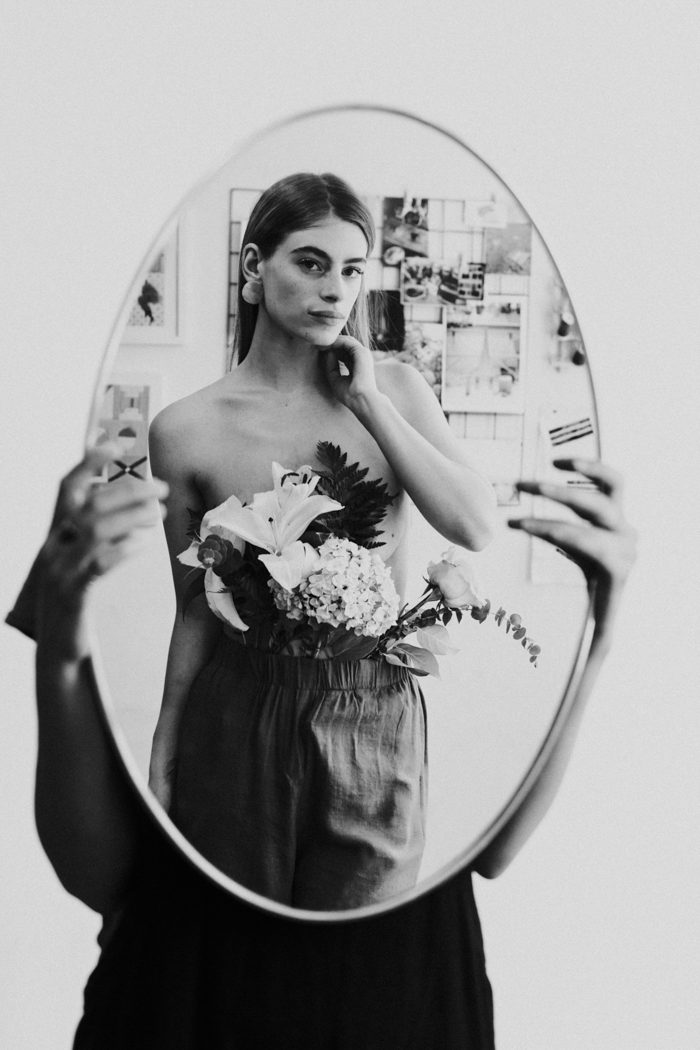 photo by Alejandra Maria Photography
I believe my most liked photo is of two gorgeous gals (Victoria + DJ) cuddling in the couch in their beautiful living space, snapped from high above. I think that photo, along with the others that do relatively well, has to do with the vibes for sure, but also something to do with true connection (I think I've officially said that word a thousand times by now).
People love seeing a spark – those moments where the subjects in the image are palpably present, alive and in love (even in solo portraits, when it's with themselves!).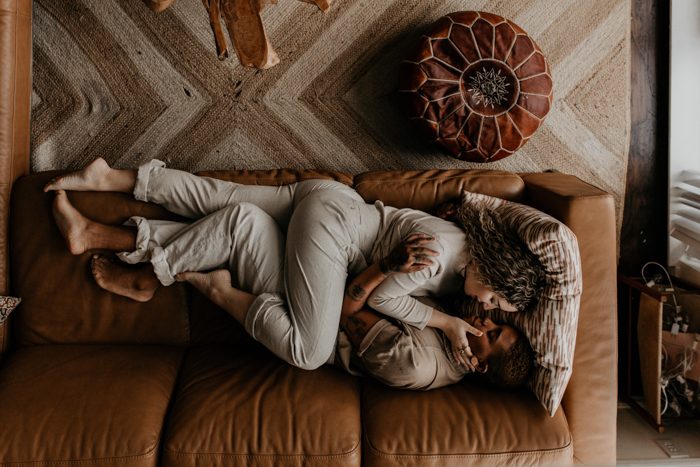 photo by Alejandra Maria Photography
There are too many favorite accounts to name them all, but a few I am inspired by on the reg are: @michaelbaileygates, @laurencephilomene, @tonl, @ellyzuluaga, @chelseaabril, @chuyphoto, and @riochantel (full disclosure, some of those accounts are my friends but it's not my fault they are so dope ok).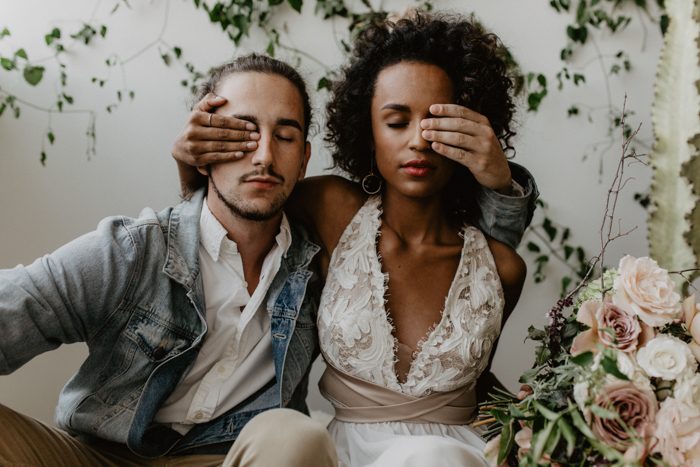 photo by Alejandra Maria Photography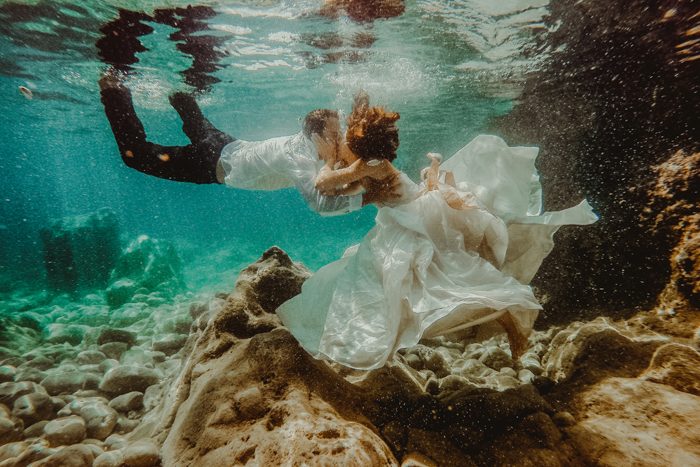 photo by Arte Cinematica
Although we are on our seventh year as a team in photography and videography, we are quite new to Instagram. It is quite amazing how, out of all of the social networks, Instagram has affected our business positively the most. Using hashtags helped us make our work visible all over the world and break into markets in areas we wouldn't have been able to reach without extensive website SEO. It has definitely generated leads for destination weddings and has also assisted in getting better connections and networking with our peers all over the world.
Instagram has also been a major promotional tool for our series of workshops for professional photographers and videographers in Santorini: The Caldera Workshop.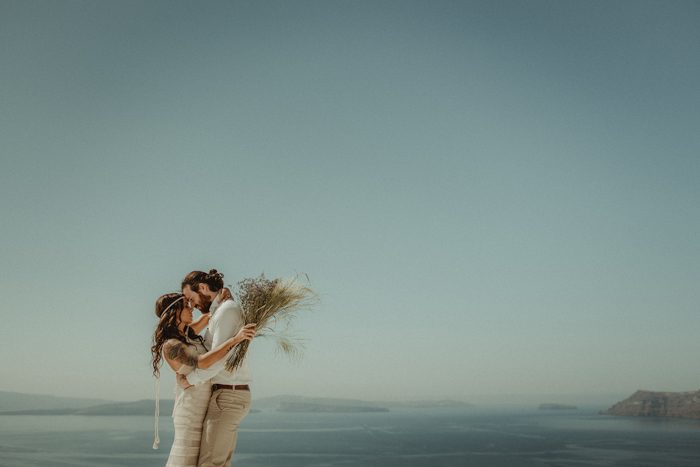 photo by Arte Cinematica
Concern about continuous algorithm changes, shadow banning, and all the issues that may prevent the content that you post to be visible by as many Instagram users as possible can quickly become a frustration. Our tip is to post relevant content that represents your state of mind, your brand, and your ideal client on a regular basis, instead of trying to go against a perpetually changing black-box algorithm. It always takes time, but it eventually works.
The most important thing is to stay true to yourself, free as an artist and to think out of the box. We believe that the secret of creativity lies in the fact of being authentic and following your heart even when you need to go against the trends.
video by Arte Cinematica
The most popular post that we've shared with our followers on Instagram is, by far, the photo of a first dance kiss of a Greek couple living in Switzerland – Yiannis and Vanessa – that got married in the island of Antiparos (below). This picture went viral in dedicated photography groups and received much more likes than our total number of followers on Insta at the time we posted it! We were surprised at first by the impact this photo had, but then we realized that its' true strength lies in the kiss itself. The placement of the bodies, the hands, the intensity of the kiss, and of course, the beautiful sky gradient of the blue hour. The decisive moment according to Cartier-Bresson.
On a second reading, we also found that our picture had many similarities with the all-time classic Eisenstaedt's kiss of the sailor and the nurse (a dental assistant to be precise) in Times Square after the end of World War II, a photograph that became a US national emblem of elation.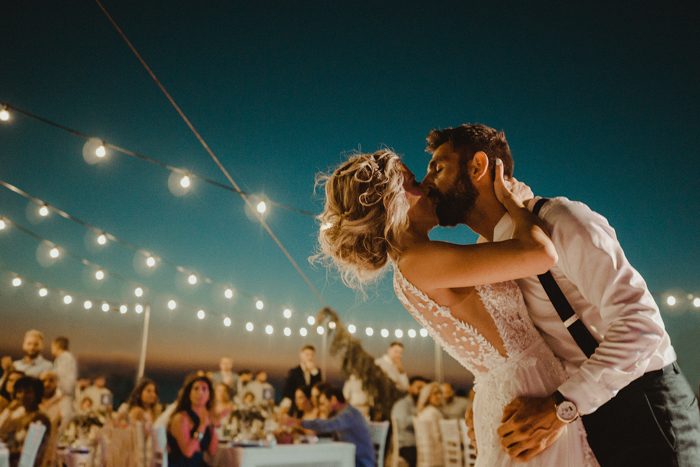 photo by Arte Cinematica
We always get inspired by people with totally different styles but who are true and authentic, following their heart even against the trends of their industry: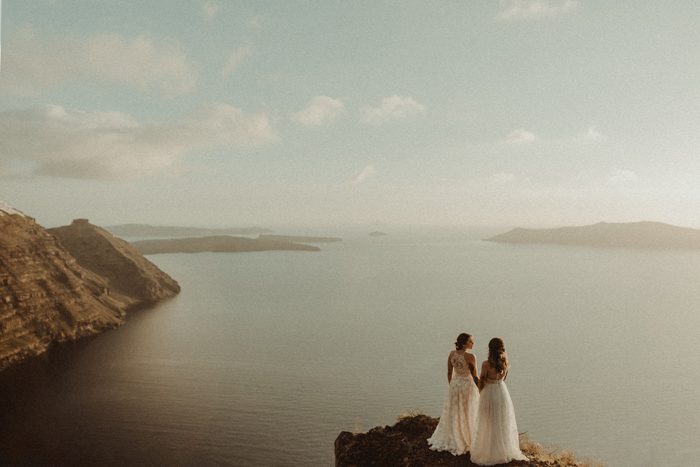 photo by Arte Cinematica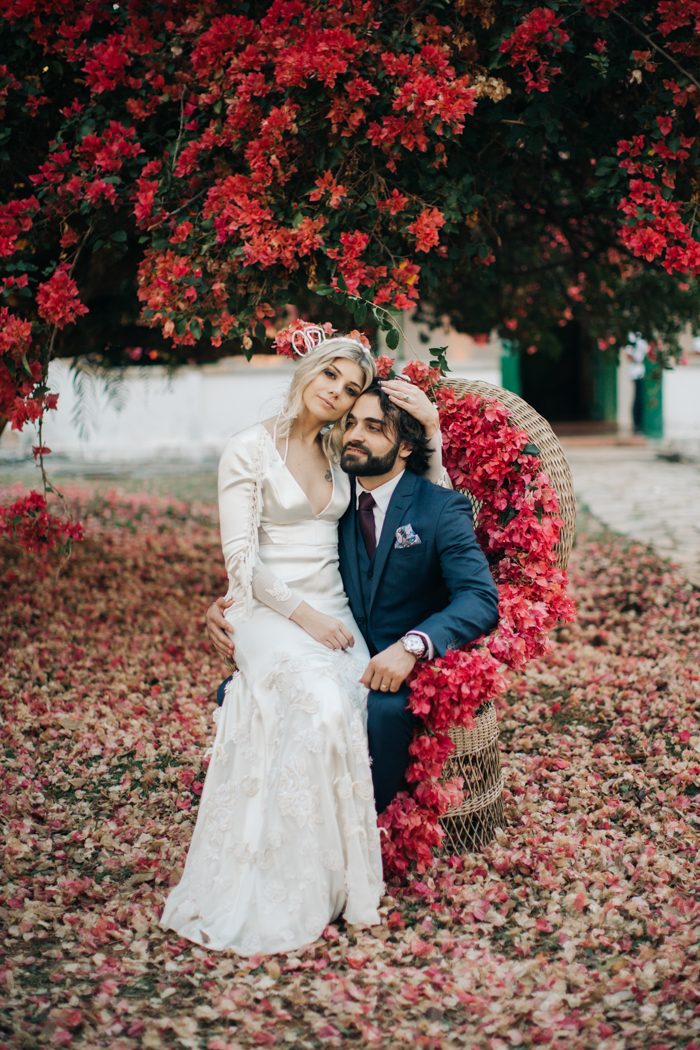 photo by Aloha Fotografia
We always like to look at our beginning with Instagram – how we have evolved as professionals and as a person. We like it. We like to see how Instagram enables people from all over the world to look at our work, to know how our Brazilian marriages are!
We always think of our feed as an important part of our company, the showcase, because in addition to showing our work, we show our changes, evolutions, what we believe as people and as a company. Today, we think Instagram is the best tool for our growth, directly affecting our work, due to direct access to our target audience where we have the possibility of giving visibility to our work abroad with small investments.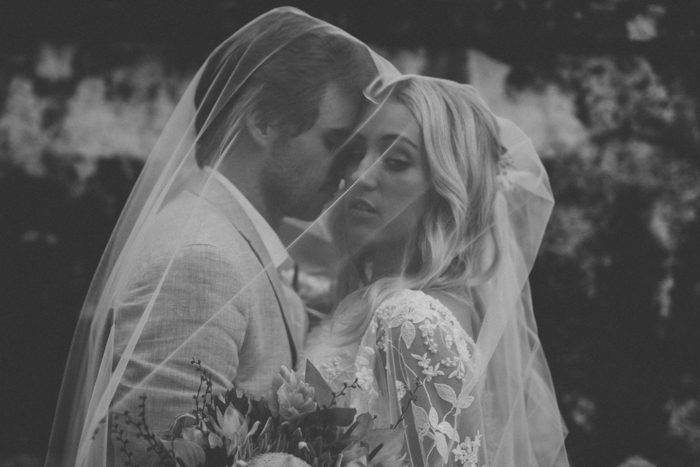 photo by Aloha Fotografia
One tip we take very seriously is to always post to your feed with your daily jobs, not expecting something fabulous to happen – fabulous is the day-by-day. 🙂 Be creative, pay attention to the comments, respond to comments, and interact – people like it! We know that the algorithm will always change, but we believe that keeping your page active will lead you to cool paths! We also paid attention to the hour of the post!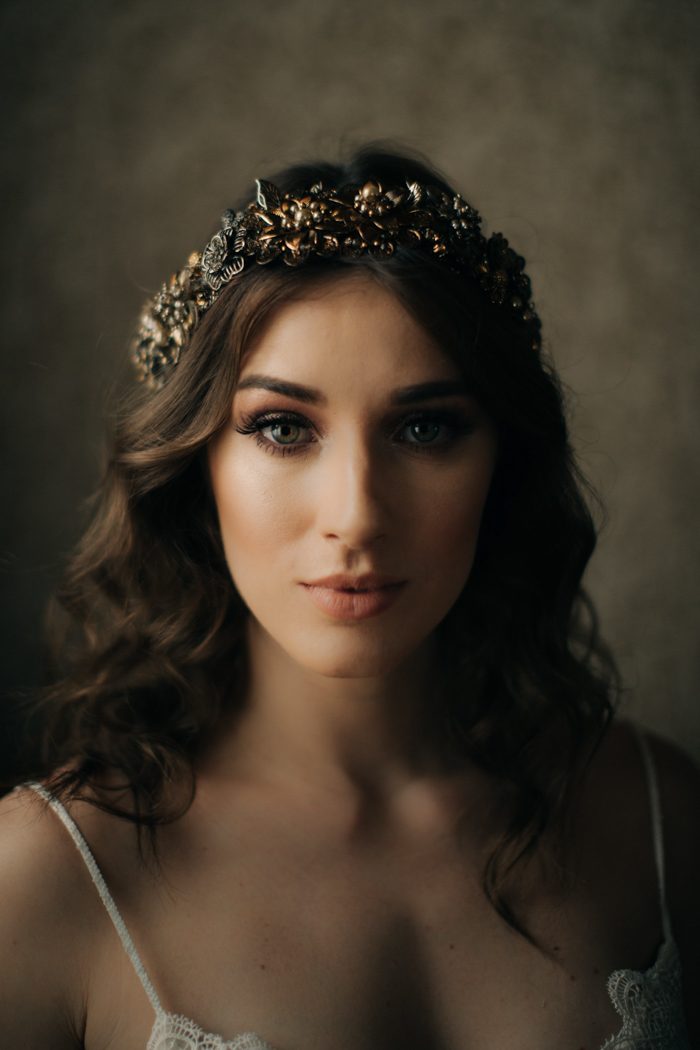 photo by Aloha Fotografia
One of the most popular posts we have is from when we photographed the wedding of a famous Brazilian television couple (below). We love the photos of them! This post might have been popular because they are famous, but we have other similar posts that have also had good visibility that are of normal people (like us hehe).
Their wedding was photographed in front of a church built by Aleijadinho (Brazilian artist of great importance in the history of art in Brazil). The whole wedding was done in front of the ruined church on an old farm in the interior of the state of Minas Gerais. The beautiful day, the beautiful place, the passionate bridegrooms, and with so much history involved… it made the photos very good and made for a very popular post. 🙂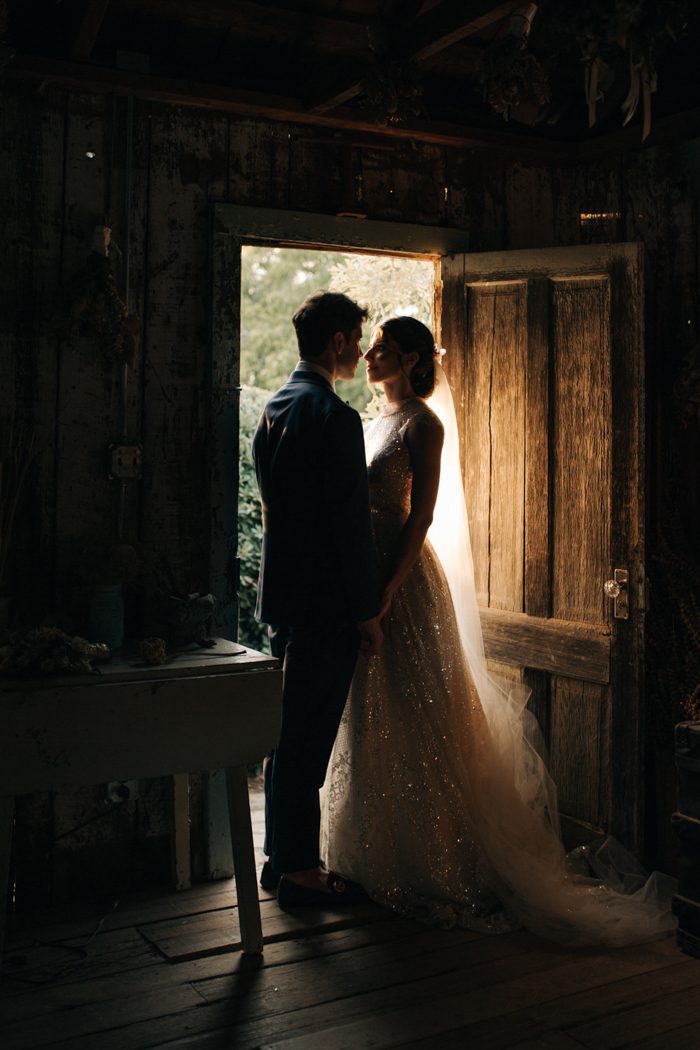 photo by Aloha Fotografia
A few accounts that we follow for inspiration are Eden Strader, Forged In the North, and Ivan Troy Anovsky.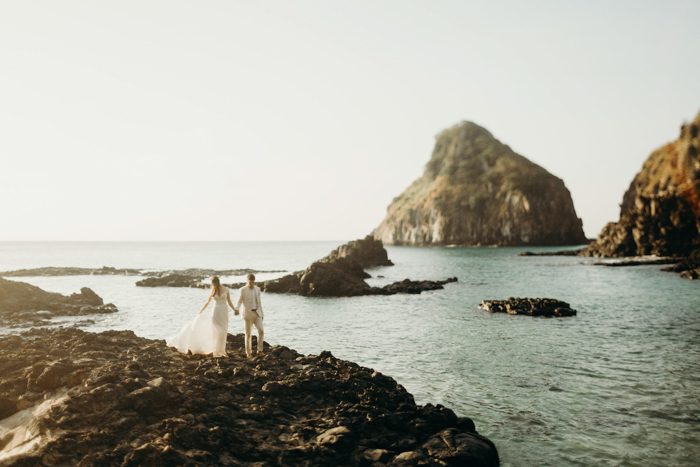 photo by Aloha Fotografia
Thank you to this month's Instagrammers to Follow!
Haven't seen your favorite Insta account on here? Comment below if you'd like to recommend an account for a future Instagrammers to Follow!