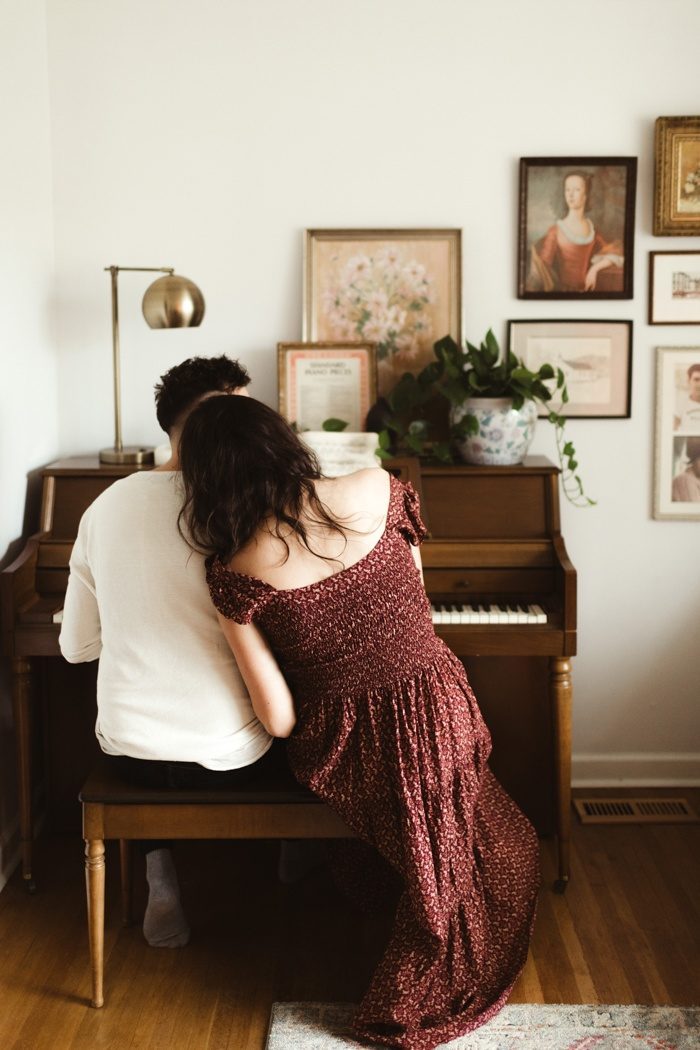 photo by Kaley from Kansas
Steamy portraits, starry nights, and some good 'ole fun-loving couples are all up in this month's Instagrammers to Follow. If you're craving new accounts to follow then look no further! These five photographers give us an insight into what inspires them and how they find balance with Instagram's never-ending changes. And hey, a little insight into what they said: it's okay to take breaks and rest! YEP, that's right. So dive in and soak up their moving portraits and encouraging words!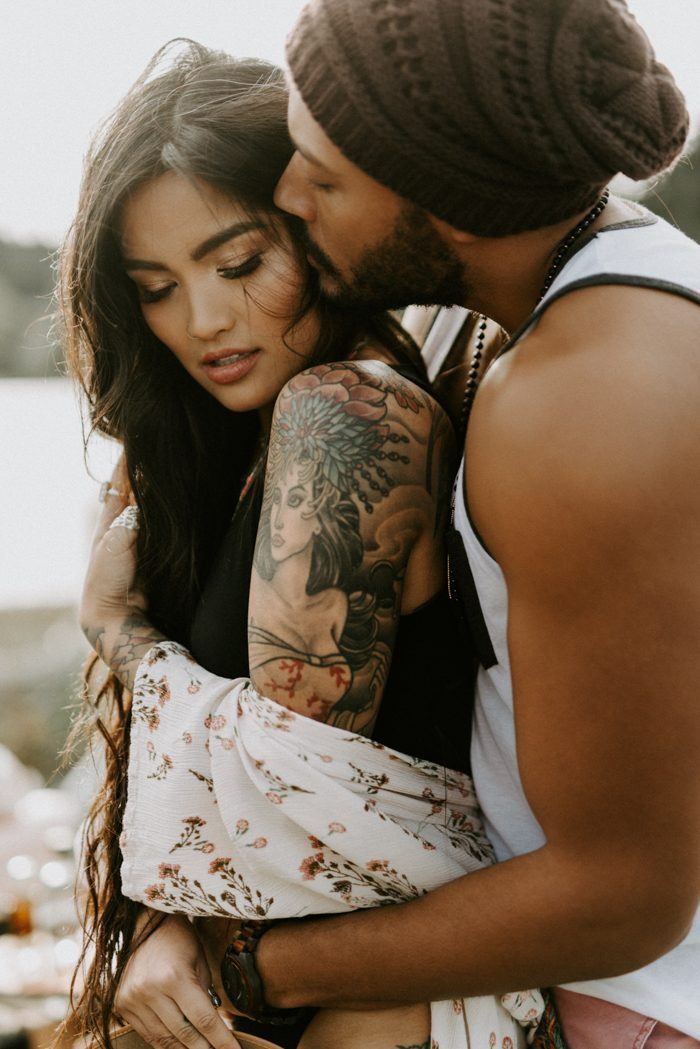 photo by Jade Gabrielle
Instagram has had a hugely positive effect on my business over the last year and is now one of my leading sources for booking weddings (not only in my region but internationally as well). Even though I think a lot of us have a love/hate relationship with Instagram, when you think about how it allows you to connect with people from all over the world, it's pretty freakin' amazing! Remember when our parents were getting married and they just picked the first name that came up in the phone book? Well, I, for one, think the positives outweigh the negatives and I'm excited to be in this age of worldwide connection!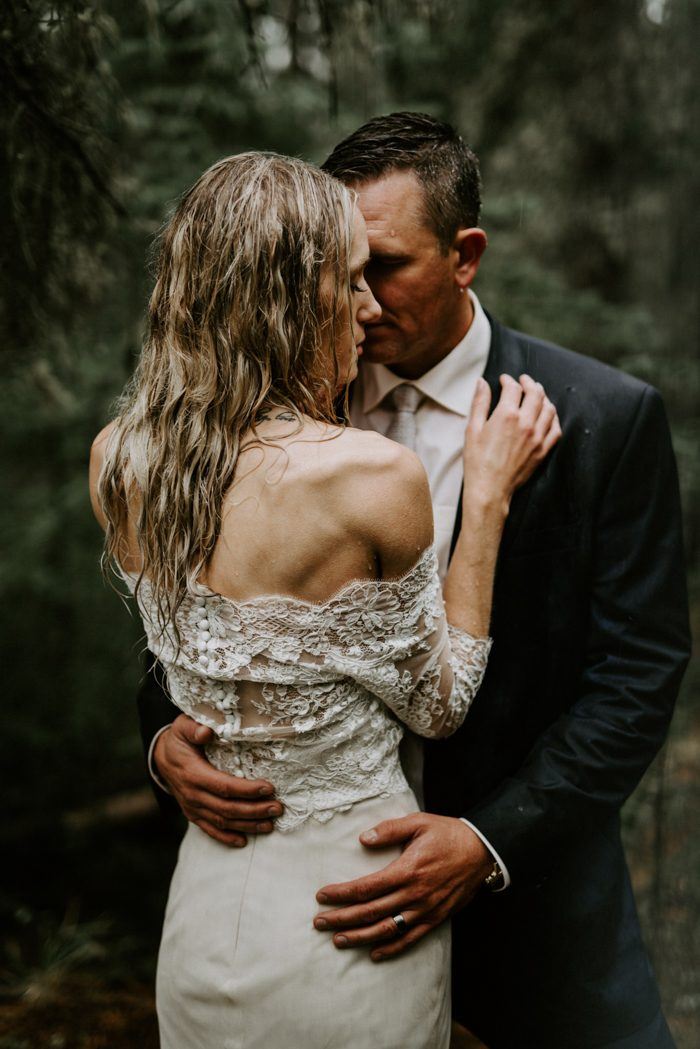 photo by Jade Gabrielle
Growing your engagement and following on Instagram is a constant thought on all of our minds. I'm still struggling with it myself in all honesty. I think the key things, that you'll hear over and over again, are to post regularly, share your personality, and ask engaging questions in your captions. Besides that, I think the biggest thing to remember is to stay true to who you are and to what inspires you (both in your images and in your captions). This is the best way to make meaningful connections with people who appreciate you and your work, and these connections are your biggest advocates. So forget about the number of likes and follows, and continue to shoot what you love and the rest will follow.
Oh, and remember it's okay to take a break from Instagram. The comparison game is real, and when we use Instagram for drive and inspiration, it can do wonders! But as soon as it starts having a negative effect or has you questioning where you are on your own journey, take a break. Get off your phone and go do something you love (for me that could be anything from reading outside with a bag of M&M's to turning my brain off in a movie theatre or taking a little day trip to the mountains!). After finding that balance again, you'll be refreshed and may even have a great experience to share with your followers! We are in this business because it's what we love doing, so don't let Instagram ruin that for you!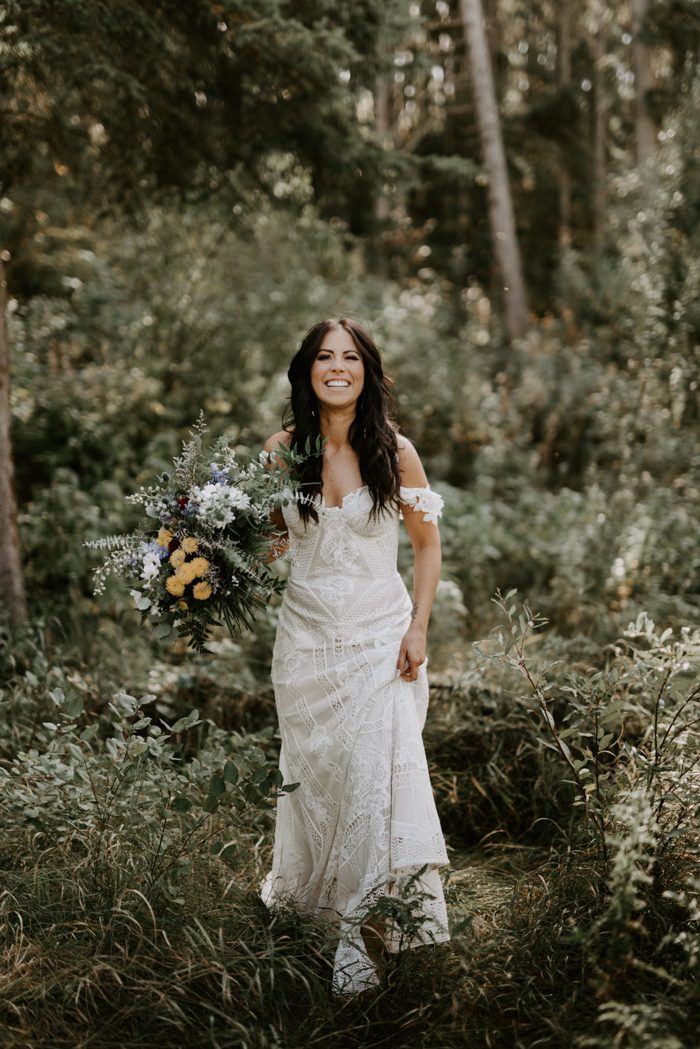 photo by Jade Gabrielle
One of my most popular images is this one (below) of Renee and Woody at that moment right before the kiss – that's the best part though, am I right?! I think people are attracted to the simplicity and honesty of the moment. It's also a reminder that it's so important to take a few quiet moments alone on your wedding day to soak everything in!
I continue to be surprised when I share images of helicopter elopements, crazy sunsets, or the classic "tiny people, big landscape" and they receive way fewer likes than close up images of couples. I think this goes to show that images, where your audience can see and feel genuine emotion, will have the biggest impact.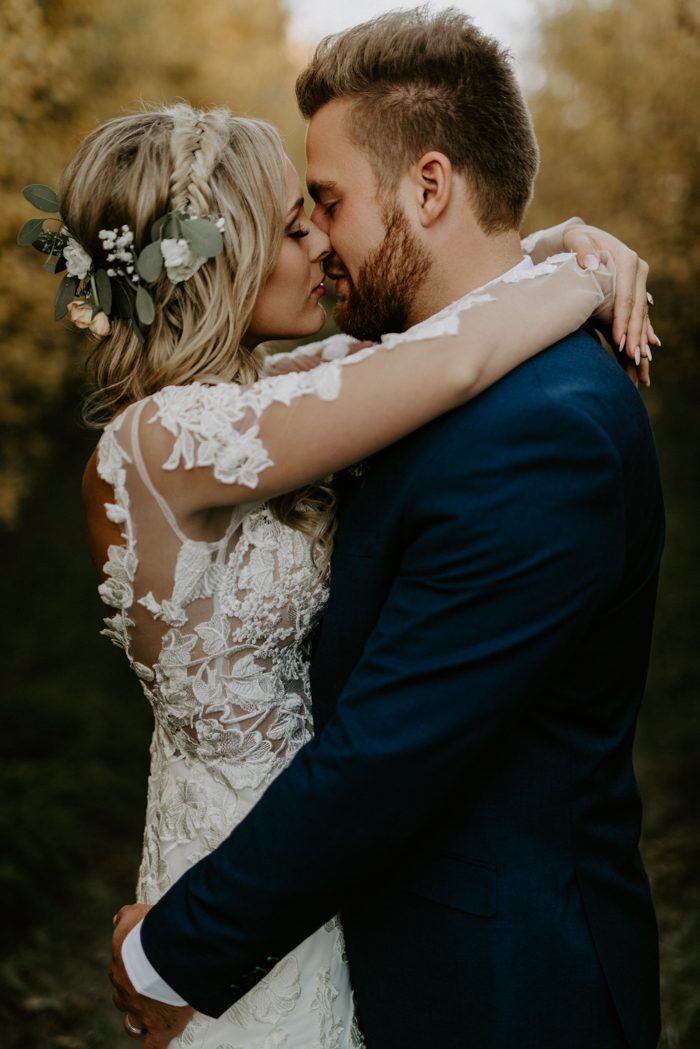 photo by Jade Gabrielle
A few photographers that I continue to find inspiration from are @ryanlongnecker, @philchester, and @nicoleashley. They all offer something completely different, but their drive to keep growing as artists and their openness on social media are things I look forward to seeing every day.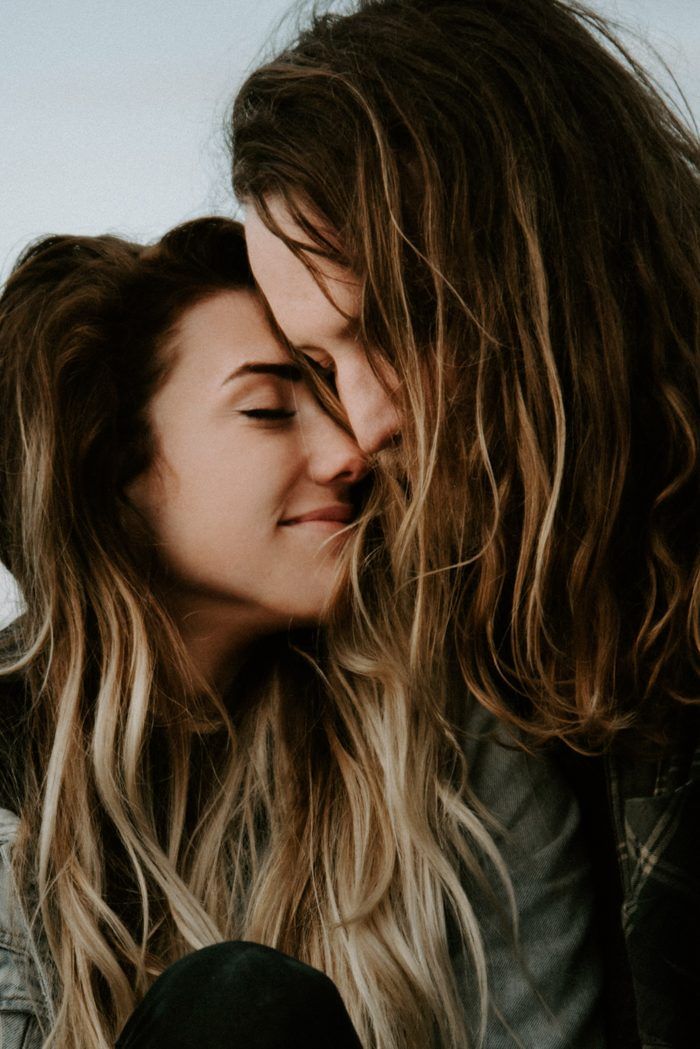 photo by Jade Gabrielle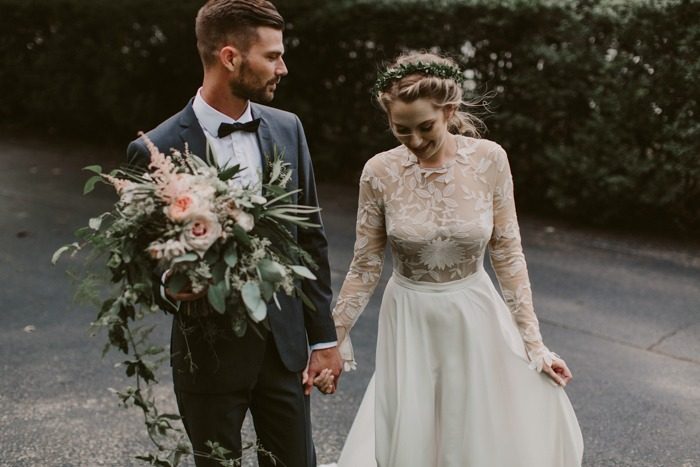 photo by Brandon Scott Photography
Instagram has had a huge impact on our business and really changed the wedding photography landscape.  It's such a great tool to reach clients and connect with other photographers and brands around the world.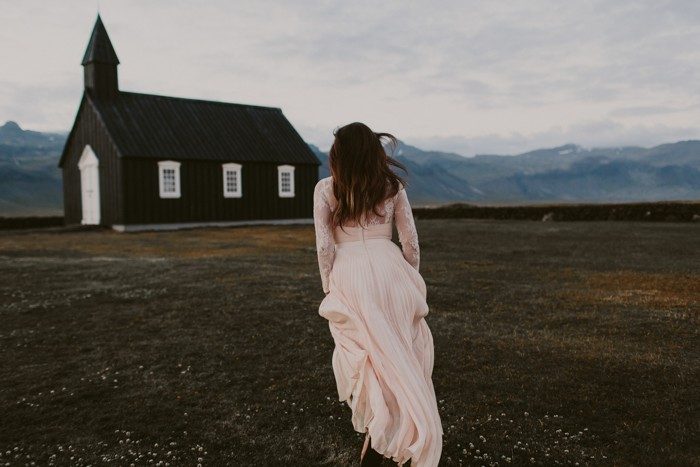 photo by Brandon Scott Photography
Only show the work you want to be shooting.  Instagram has really raised the bar for photographers across the board and people tend to engage more with photos that are either telling a story or really visually/emotionally grab you.  Really think about what your posting and don't just post for the sake of posting.  Also, engage with other people and artist who inspire you as much as you can!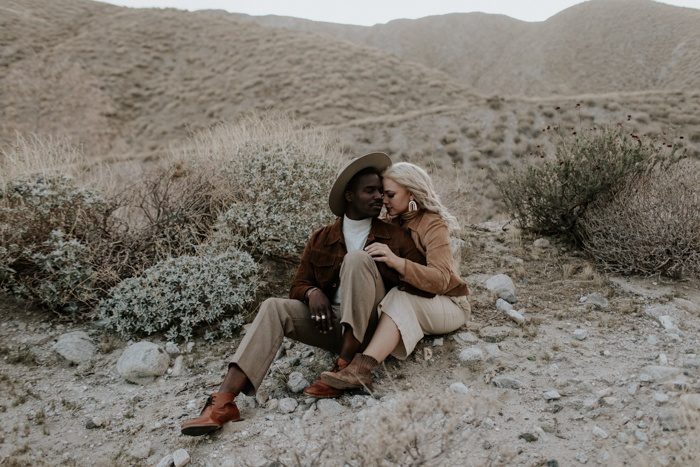 photo by Brandon Scott Photography
The most popular post we've shared was a first look just before an elopement we shot last year.  The groom was really emotional seeing his bride for the first time and I think people really loved how raw and honest that moment was.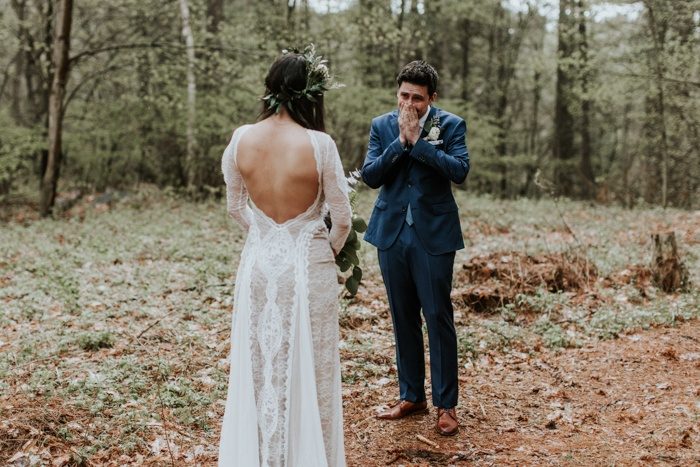 photo by Brandon Scott Photography
A few accounts I love to follow for inspiration are @kinfolk, @cerealmag, and @gabemcclintock.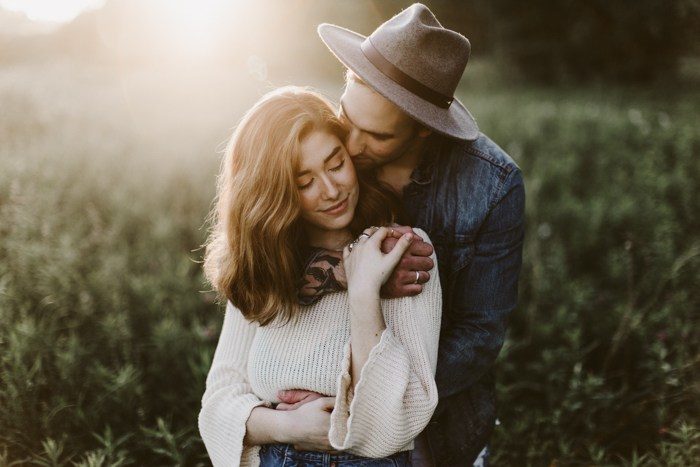 photo by Brandon Scott Photography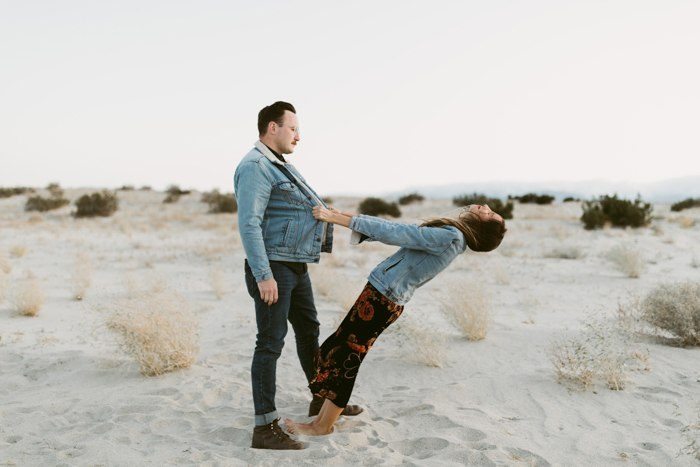 photo by Kaley from Kansas
Instagram has been such a wonderful marketing tool and has allowed me to book weddings both, locally, and internationally. About 70% of my inquiries say they found me on Instagram. It has been an amazing way to connect with other creatives, artists, and humans from all over the world. In turn, this has led me to foster friendships, create business opportunities, inspired collaborations, and resulted in referrals. It has become an extension of my website, my heart and the way I see the world, while also allowing me to share a bit of my personal story which is so, so important to your followers – seeing the real you.
And now with Instagram stories, it has become that much easier to share more about your day to day, behind the scenes of shoots and a glimpse into your life by posting non-curated videos. I personally love to post stories of behind-the-scenes, travel, and inspiration that really encompass the way that I live my life and my process when it comes to my work.
I am forever grateful for Instagram and the amazing community it has created and all of the opportunities that have come from it.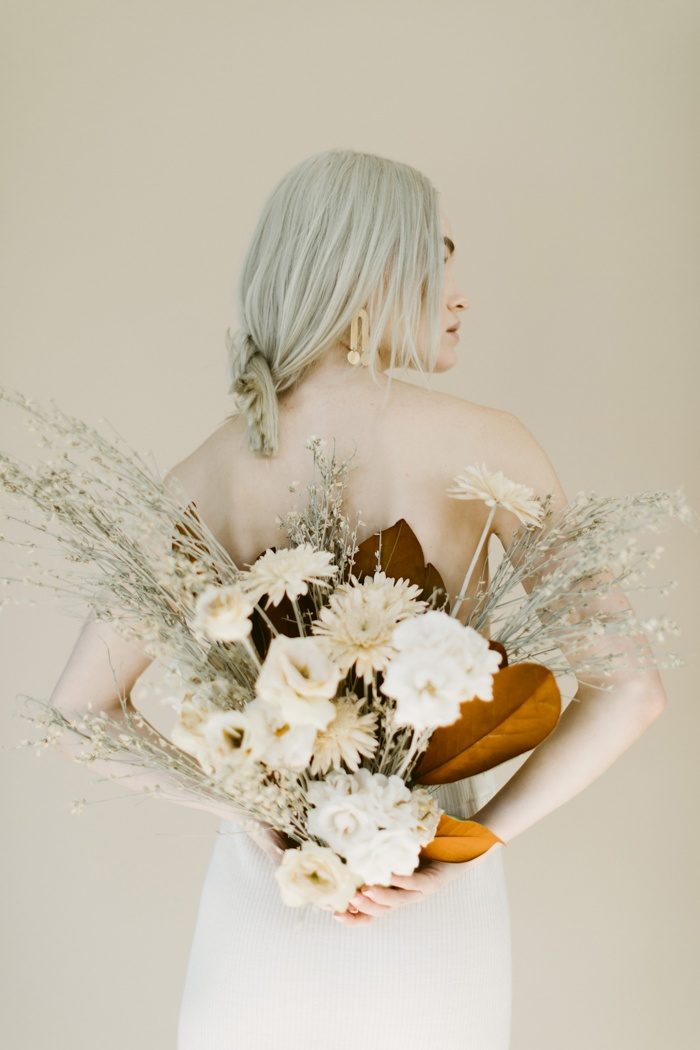 photo by Kaley from Kansas
When it comes to photographers looking to grow their following and engagement, I have a few tips – the first would be to find your "why" and stay true to that while also staying true to yourself. Post what makes you feel something — what makes your heart beat faster, your eyes stay peeled, your brain feel a sense of wonder and excitement. Do that. Post that. People relate to authenticity and in turn, it has more of an emotional impact which is mutually beneficial. Most importantly, interact with people! Respond to comments, give advice + feedback. Love what someone is doing? Did it make you stop in your tracks? Tell them! It will make their day and it also makes your connection to them apparent and stronger. Be kind, be honest – support your local community, lift each other up. There's nothing better than feeling supported, seen, and heard.
From a less emotional/heart heavy standpoint, use geotags – people want to know where you are (I can be better at this as well), use hashtags that represent your market and your area, engage with others – not just photographers but non-artists, designers, anyone who makes you stop and think, "wow, that's beautiful, or that's interesting." Take time to discover something new on Instagram – new inspiration, texture, color, perspective, composition. . . . not new in theory but new to you. Take that and implement it into your work, you'll be surprised where it can take you.
Lastly, don't get caught up in thinking that you have or you need to emulate other photographers to be popular, get likes, get noticed, get followers. Trends will always die out – so keep it real and always try to make work for you. You know, the work that makes you love what you do.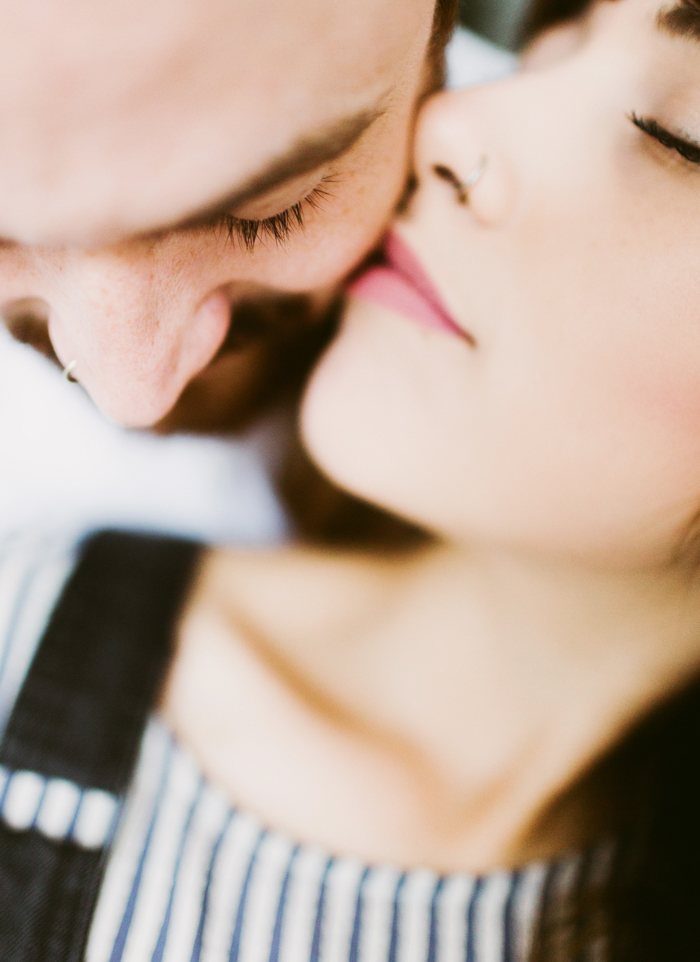 photo by Kaley from Kansas
My most popular post that I've shared on Instagram is a photo of my dear friends, Jordie and Trent at their home in Nashville. It's a photograph of them at their piano… Trent is playing her a song and they are in this beautiful moment together. I think it did so well because it's relatable – they are in their own home, with family heirlooms hanging on the wall, snuggled up close and enjoying each other's company. It was a true "love intentionally" moment. On top of that, you can just see their connection jumping out at your through the frame – I love that. I focus so much on human connection and I think that it was represented here.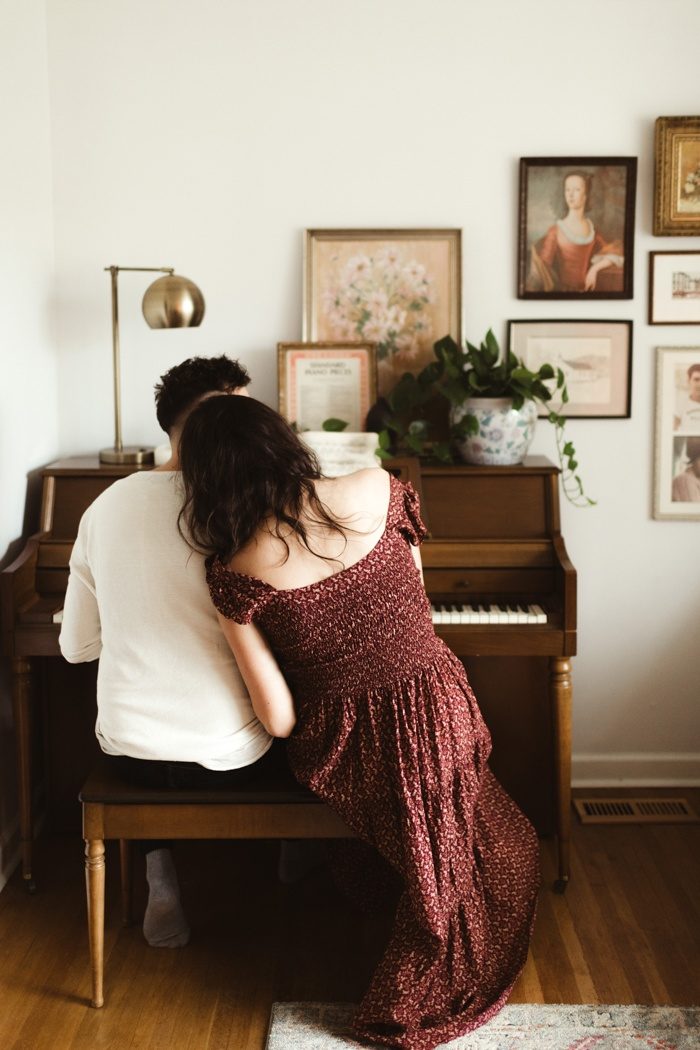 photo by Kaley from Kansas
I'm inspired by so many incredible artists! When it comes to wedding/couple inspiration, I am really loving @philchester, @stanflan, @katchsilva, @sarakbyrne, and @indiaearl.
For non-wedding work, I am always inspired by my husband, @benkocinski, and to name a few others, @katiforner, @jimmymarble, @niravphotography, @bensasso, @neekmason, @kaelarawson, and @_lauraberger_. Lastly, I recently discovered the work of artists, @johnzabawa and @katie.gong, who have been my most recent inspiration when it comes to pattern, shape, and home! Do yourself a favor and check out all of the above, your eyes will thank you.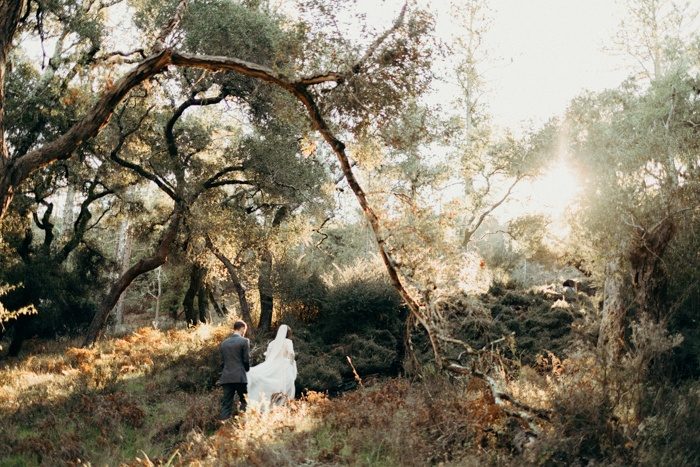 photo by Kaley from Kansas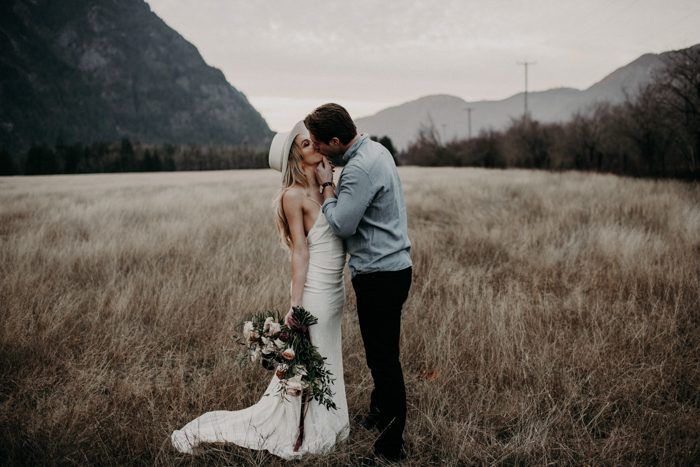 photo by Stacie Carr
Instagram has been incredibly beneficial to my business. Not only has it brought the photography community together, creating a connected network of creatives from around the world, it has also enabled us to have a curated mobile portfolio. I consider Instagram to be a modern day business card. When I meet people for the first time I am more likely give them my Instagram handle than an actual business card. They will learn so much more about my brand and identity by reading my bio and scrolling through my feed. About half of my wedding inquiries come from Instagram and the other half come from referrals from either past clients or photographers that I have networked with via Instagram and other social platforms.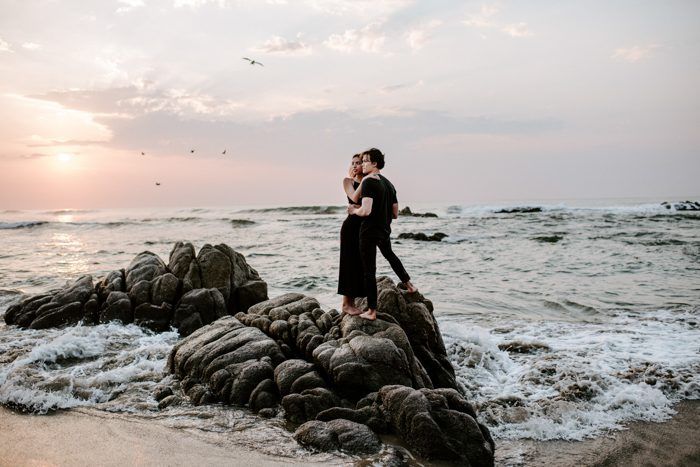 photo by Stacie Carr
Post frequency and engaging with other accounts are the most important factors I have found to grow my following and engagement on Instagram. Posting 2-3 times a day will maximize your page traffic. Being a real human also helps, select a couple dozen pages whose content you enjoy and spend your time on Instagram engaging with them rather than mindlessly scrolling. Instagram can be a real time suck if you aren't being intentional. Spend your time liking and engaging (commenting) with the people who are most important to your business including popular feature pages, photographers whose work inspires you and peers who you want to support.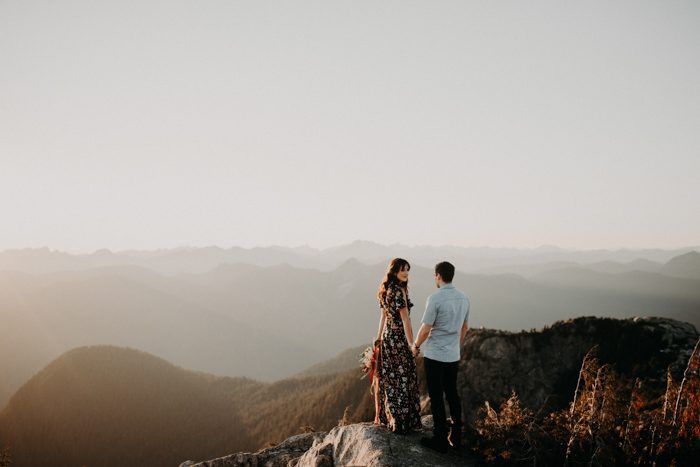 photo by Stacie Carr
My most popular Instagram post to date was from a wedding in Saskatchewan last fall. For those of you who don't know where Saskatchewan is, it's in the Canadian prairies, which is where I grew up. I now live in Vancouver, BC (PNW) and while I love the rainy, moody PNW vibes, it's important to be able to create imagery people can connect with, whether or not you're in the mountains or oceanfront. I am proud that this simple yet incredibly romantic image is my most popular post to date. I think the brighter fall colors and simplicity are what draws the viewer to the connection of the couple; I can almost feel their hearts beating in the stillness of the image.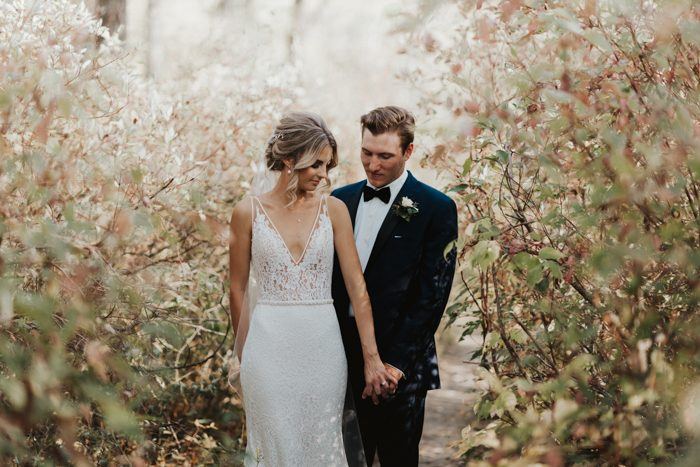 photo by Stacie Carr
I have a long list of photographers I follow on Instagram who continue to inspire me daily. A few of my favorite accounts include @dawn_photo, @the.mclachlans, @annigraham, @henrysdiary, @laurenscotti, @laurkenkendall.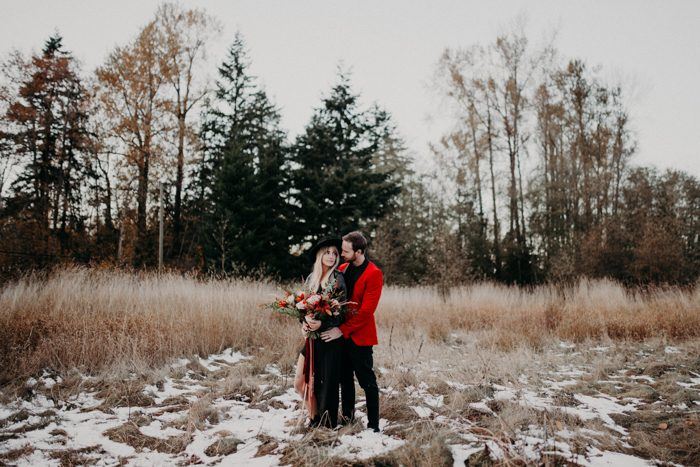 photo by Stacie Carr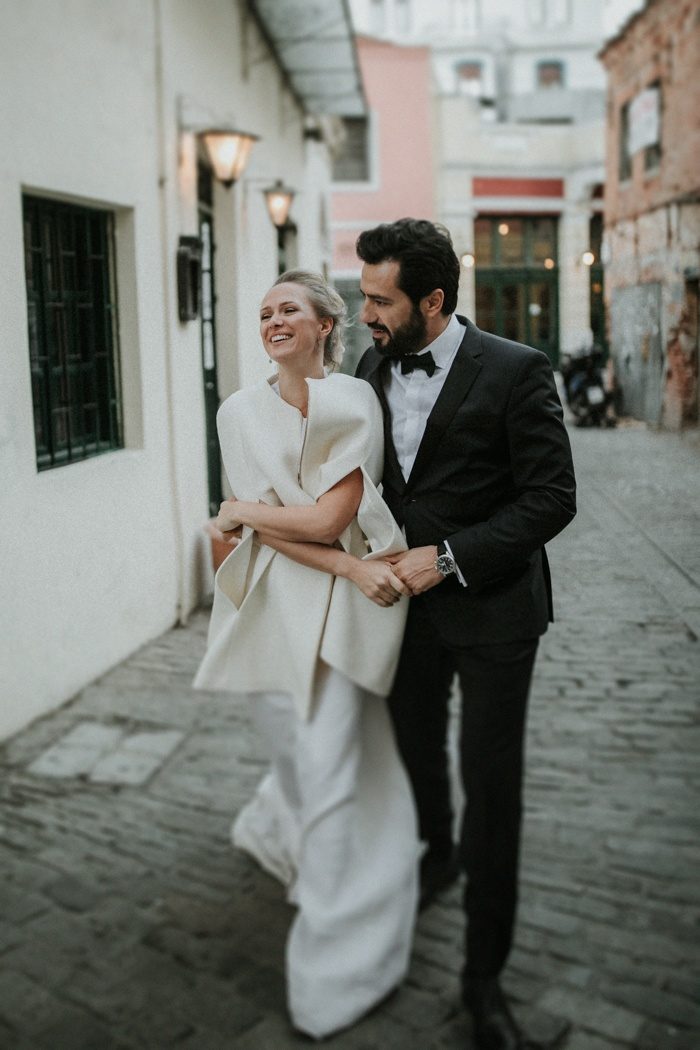 photo by White on Black Studio
Instagram has had a huge effect on our business. Almost all of our new clients for 2018-2019 that send us message say they found us on Instagram. We believe it is the future of expanding our business and find new couples and show our work to the world.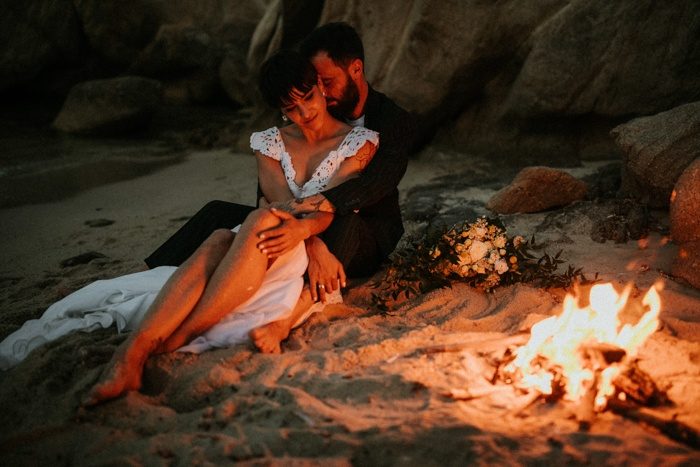 photo by White on Black Studio
The advice we would give, basically, is what we do on our Instagram – being authentic and creative is the best thing you can do. Just post what you love.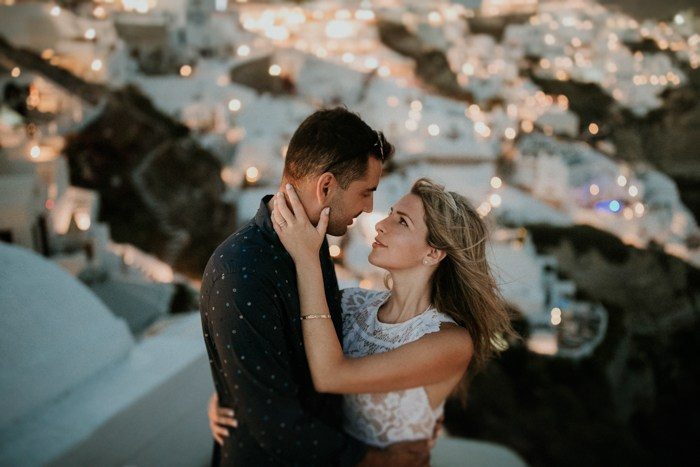 photo by White on Black Studio
One of our best photos is from a reception. The whole dance floor was overlaid with lamps, and in the first dance, the atmosphere and the couple matched perfectly. It gave us an incredible picture.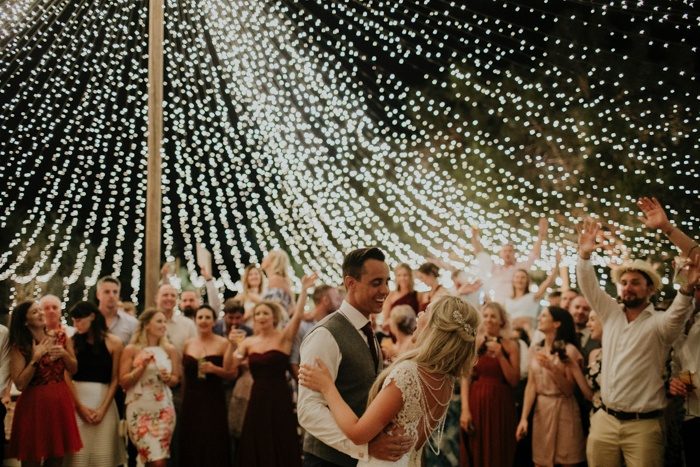 photo by White on Black Studio
The photographers that inspire us and who we continuously look at their work are @neekmason, @philchester, and @melissamarshallx. They are really inspiring and encourage us to become better.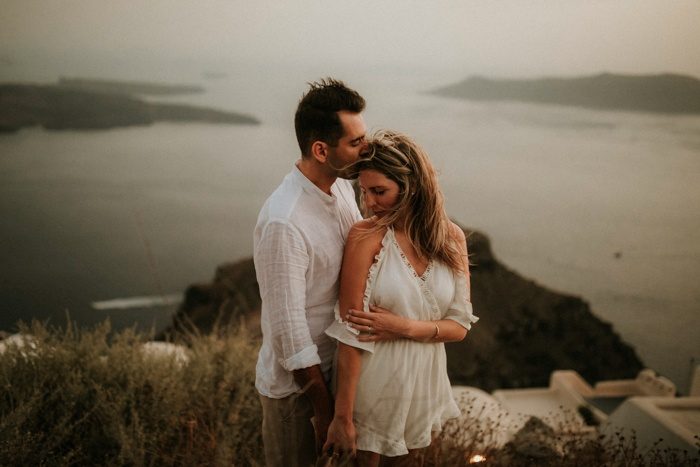 photo by White on Black Studio
Big thanks to this month's Instagrammers to Follow!
Comment below if you'd like to recommend an account for a future Instagrammers to Follow!