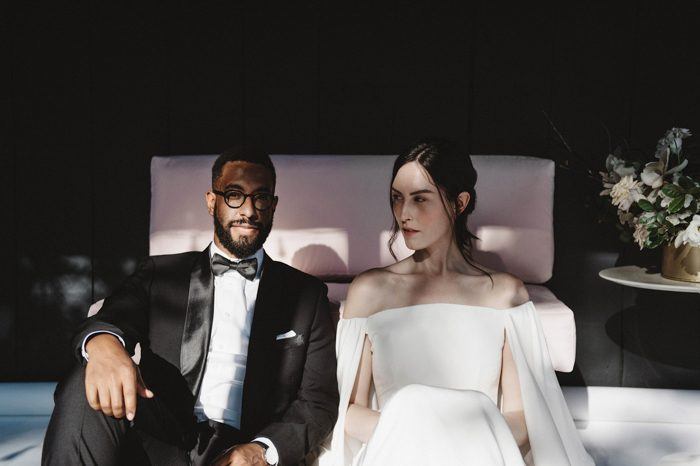 Photo by a sea of love
If you're in a rut when it comes to your 'gram game, don't you dare give up! Check out what this month's Instagrammers to Follow have to say about beating the system and turning Instagram into a top marketing funnel for your business. Hint, hint, it's not all about the followers and likes!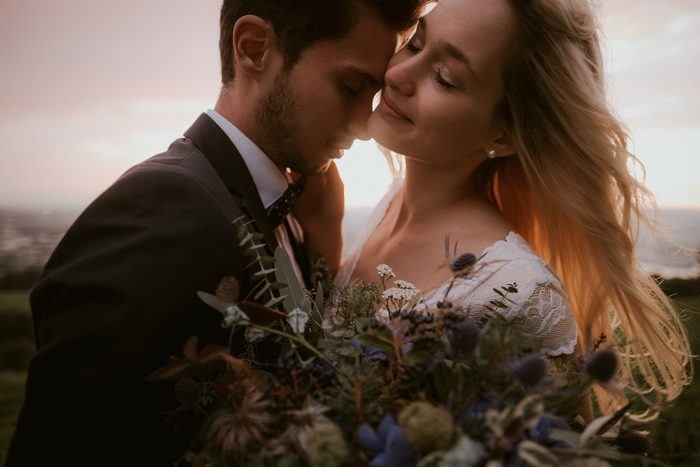 Photo by Blitzkneisser
Instagram makes it possible that we have a greater range, that's why we get requests from all over the world!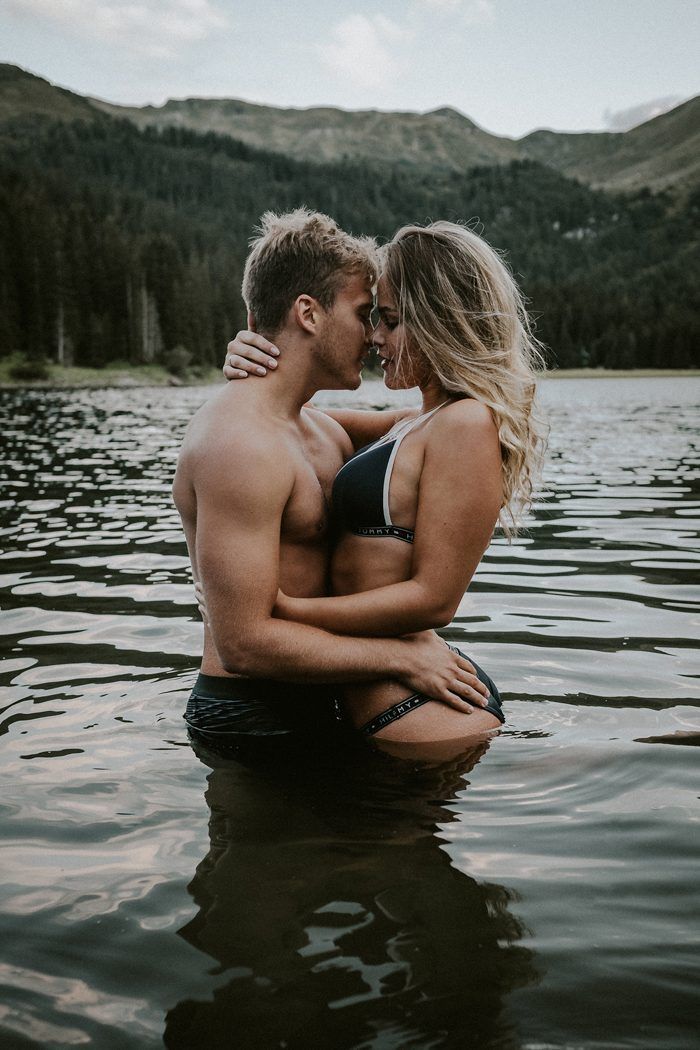 Photo by Blitzkneisser
It's really important to post images consistently and it's also a must to search out blogs and hashtags.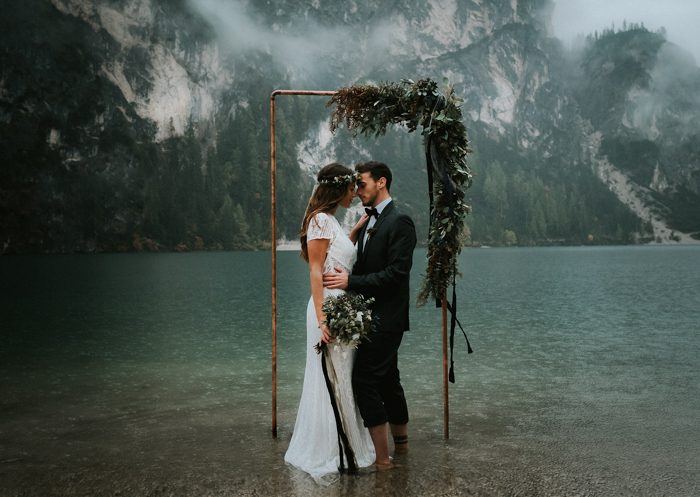 Photo by Blitzkneisser
Our most popular post on Instagram was the picture at Lago di Braies. It was probably because of the mood, and the awesome light…
A few Instagram accounts that we follow are: @felixdallago, but also @junebugweddings, @chrisandruth, and @indiaearl.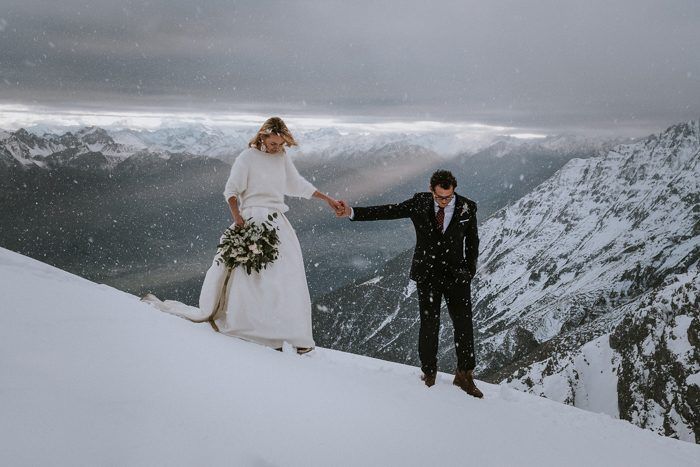 Photo by Blitzkneisser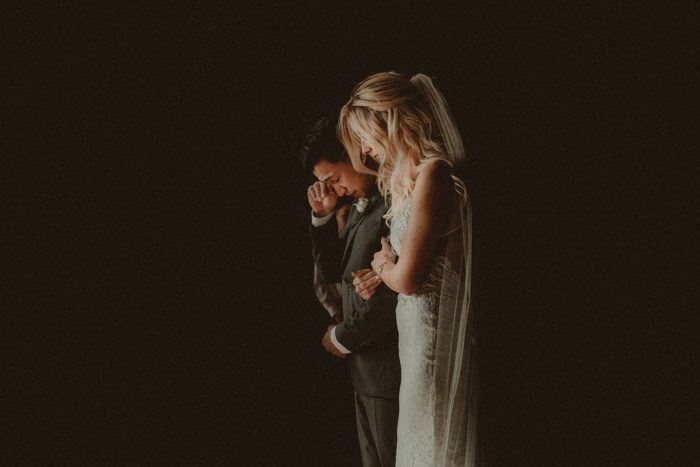 Photo by Mellisa Rey
It's really quite funny actually how Instagram has affected my business. A couple of months ago I tried escaping branding myself on Instagram and took myself off of it completely. I thought I would try going the "old-fashioned" route of having my work spread via word of mouth, but I quickly found out that Instagram really did play a vital role in my business growth. I'm not talking about a growth in followers or clients, but a mental growth. My photography peers on Instagram have drastically pushed me to better myself every day and to improve the quality of pictures I take. To me, it's not about the followers or likes, but rather having access to reaching out to my peers which in turn has grown and improved the quality of my business!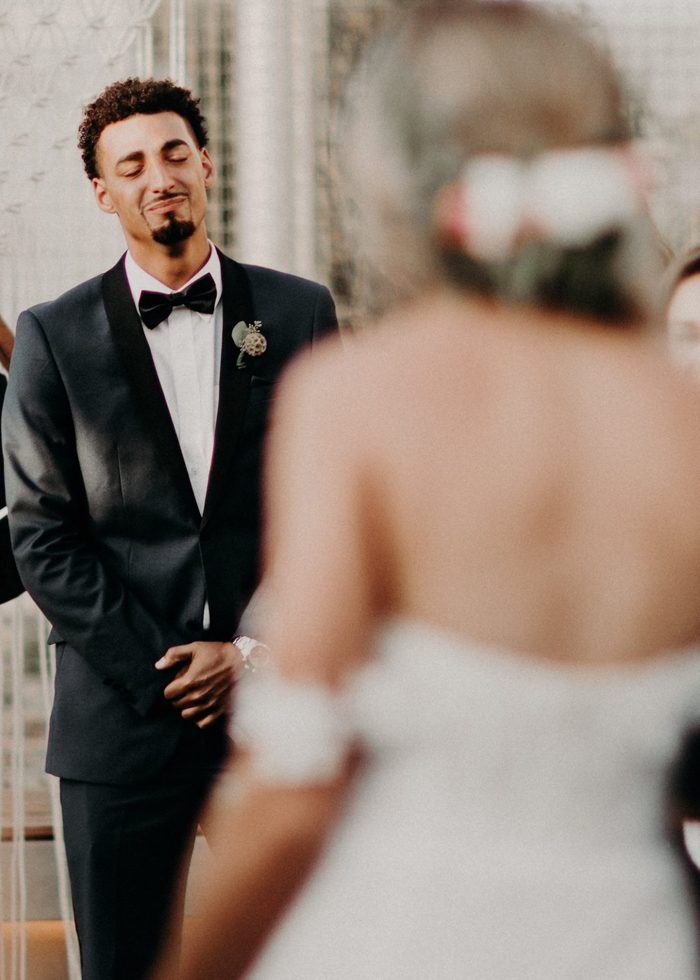 Photo by Mellisa Rey
My number one piece of advice to grow your following and engagement on Instagram is to find that thing that makes you original and roll with it! I always say your vibe attracts your tribe. For example: I am a quirky and weird chick but, I don't mind showcasing that side of me on my Instagram stories because in turn I have gained a really loyal and rad fan base! Fans who truly feel like they can connect and relate to me not just as a photographer but, as a person. Nothing makes me happier than getting a message from a fan saying that they feel like they have already known me for years and appreciate my genuineness on Instagram. In turn, this has helped me establish my own identity apart from other photographers and establish a steady growth.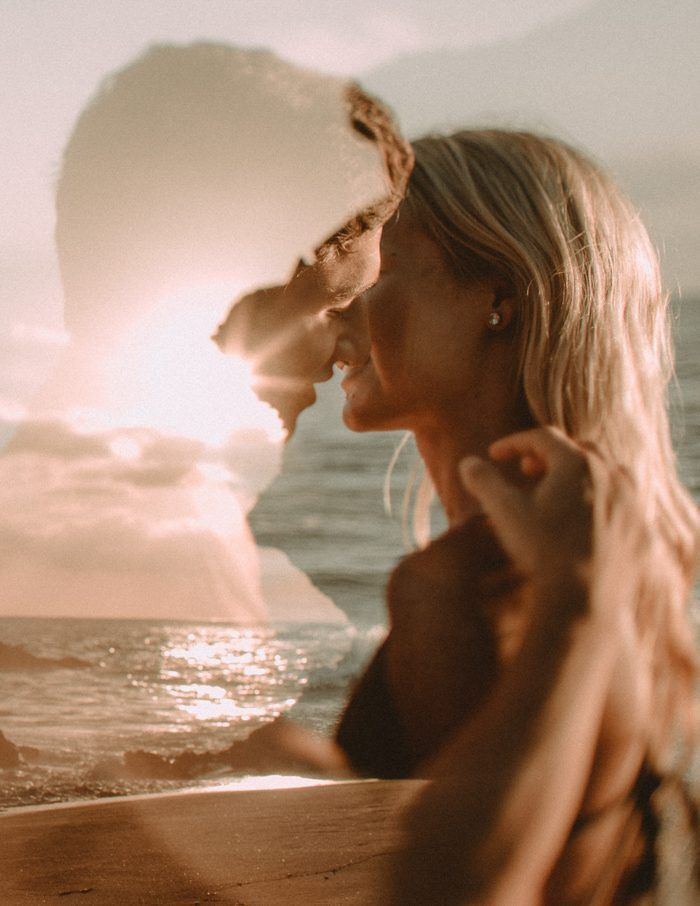 Photo by Mellisa Rey
My most popular post that I have shared is a double exposure of a couple that I creeped on while I was at the beach waiting for another session to start. I was paying attention to the chemistry that they had with each other and couldn't miss out on the opportunity to capture that effortless love. To me, it's all about stepping out of our comfort zones and capturing real raw emotion. The kind of emotion you don't just see with your eyes but, the kind you can really feel deep inside your soul.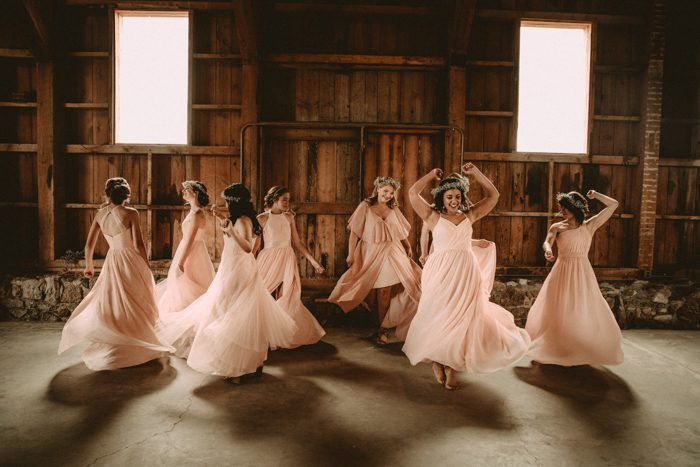 Photo by Mellisa Rey
I'm inspired by @jacob_loafman, @bensasso, @thekitcheners, and @lukaspiatekphotography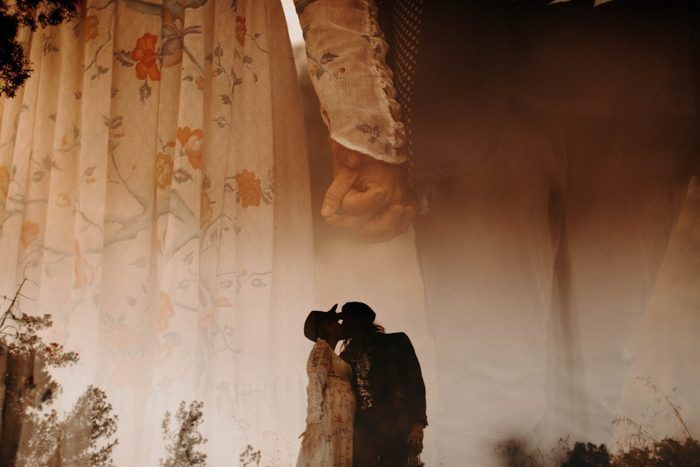 Photo by Mellisa Rey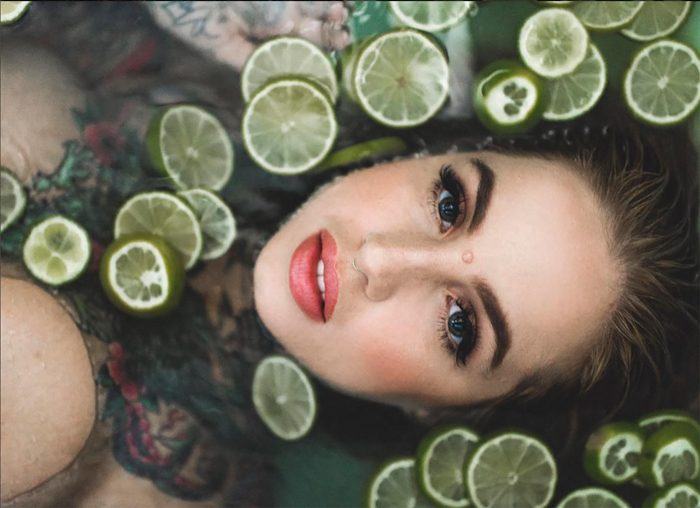 Photo by a sea of love
I was immediately drawn to Instagram when it first launched, as I was completing my time at university and constantly creating portfolios of my work. In my eyes, Instagram is an easy platform to curate work and have a continuous portfolio. I love having the ability to connect with people who are drawn to how I see the beauty in this world and create a personal atmosphere to express my vision. Instagram has allowed us to photograph in over fifteen states, just this year alone! Honestly, it has had positive and negative affects, but let's stick to spreading just the goodness!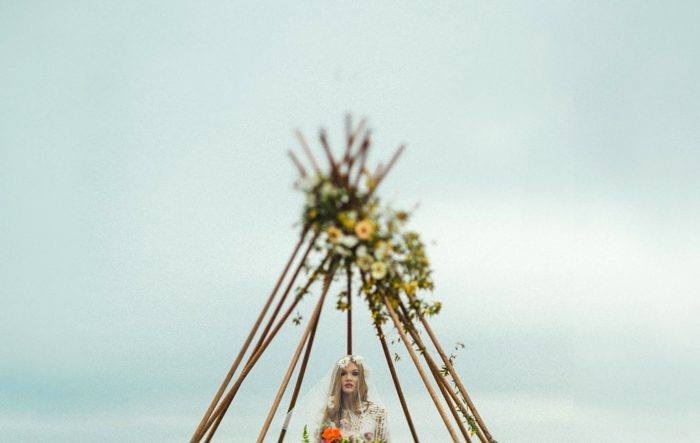 Photo by a sea of love
The easiest way to grow followers is to be real. We share our favorite photographs that speak to our unique point of view, which allows for loyal followers. A great way to grow engagement is to post at least once daily and share on Instagram stories the real moments throughout your day like the music you're listening to, family time, Target runs, etc. It is then important to engage with the community you are building around you.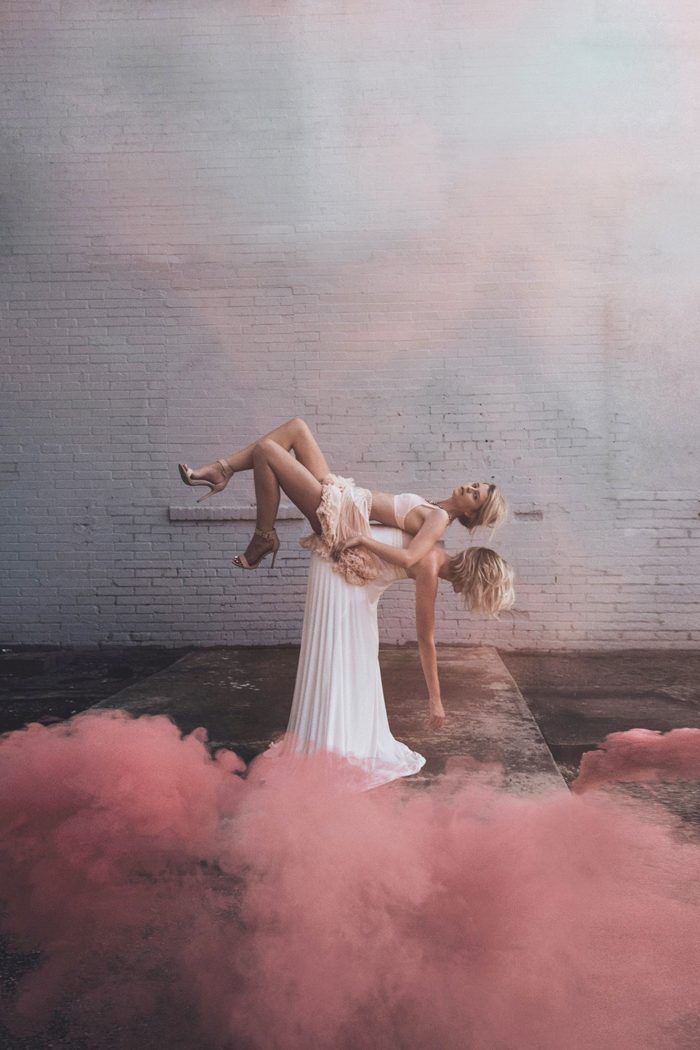 Photo by a sea of love
The most popular post on our instagram is a photograph that I am deeply connected to, so it warms my heart! It is an image which I had sketched out prior to the shoot and the collaboration came together so beautifully. I think it is the most popular because it is the perfect combination of my editorial fashion work and wedding style all within one frame attracting all of our audience.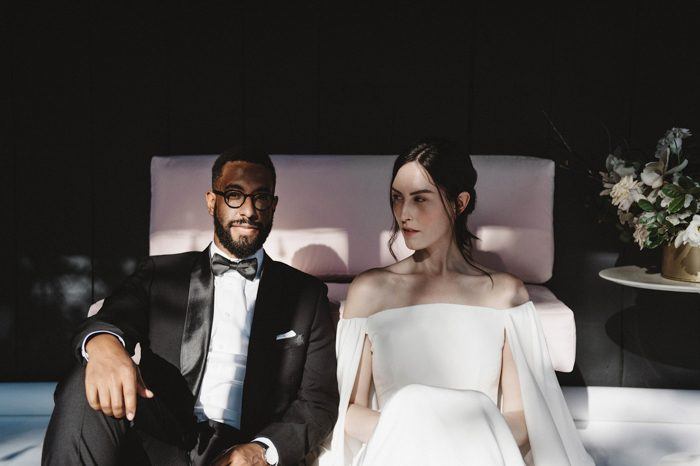 Photo by a sea of love
It is very important to me to seek inspiration outside of other's feeds, but instead through blooms, music, nature, cinema, and other mediums of art. However of course, I do have many many photographers who I am so inspired by to name a few:
Elizabeth Messina @elizabethmessina
Ben Sasso @bensasso
Emily Soto @emilysoto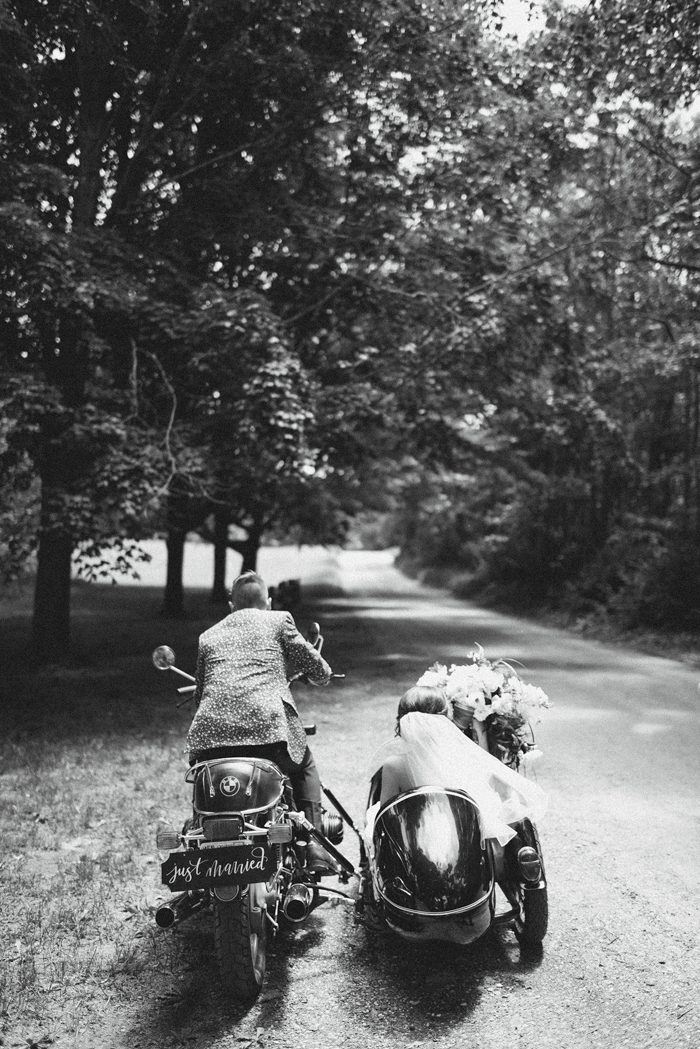 Photo by a sea of love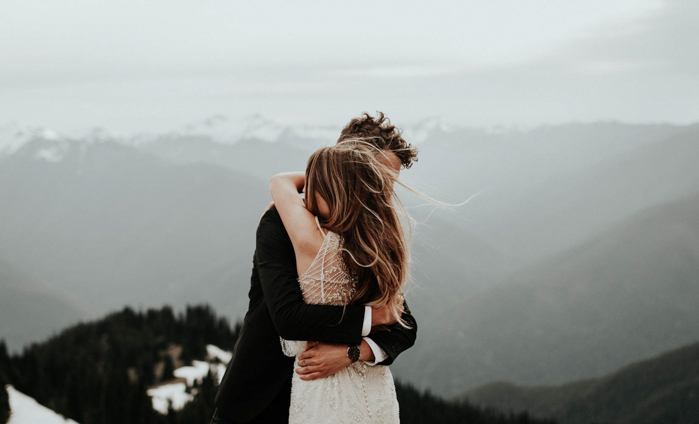 Photo by Karra Leigh
Instagram is one of those relationships we all love and hate at the same time. I would say a good 80% of my bookings come from Instagram and I think that is so rad. It's literally free marketing and, when done right, I think it can truly attract the right clients. With the new changes in Instagram, though, it can be so hard for potential clients to even see your pictures, so staying consistent and being a real person on your Instagram is important. I personally don't get captivated by song lyrics or quotes. Not only has Instagram helped me with my business, but also with making lasting relationships with other creatives. Some of my closest friends were found through Instagram. Not only photographers, but planners and florists. I adore supporting other local artists!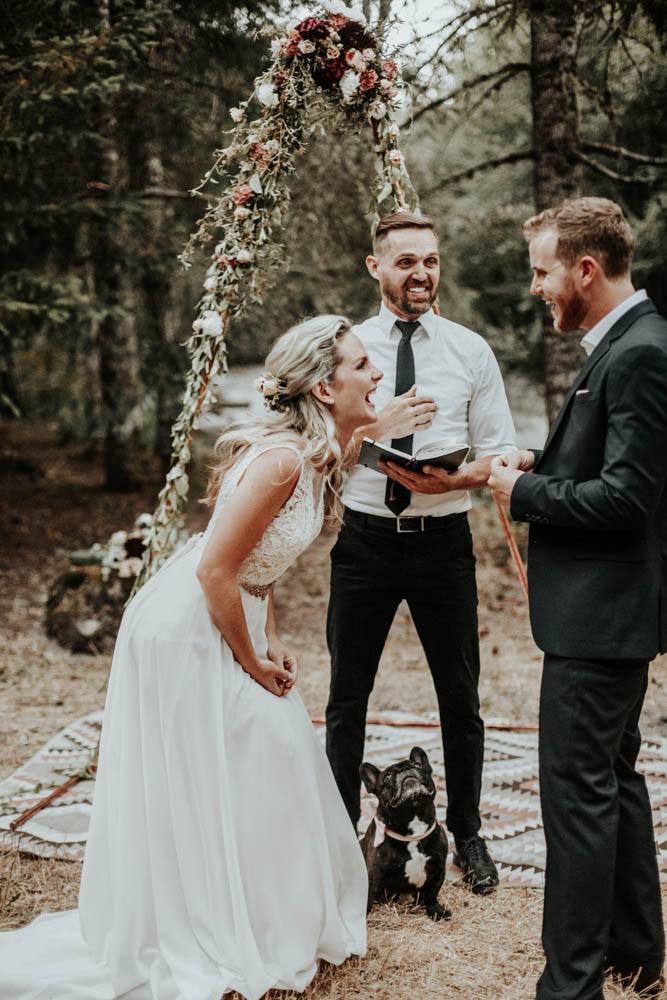 Photo by Karra Leigh
One of my biggest tips for Instagram is being a real person. If you show what you're passionate about and what inspires you through pictures, why not do that with your captions also? I'll admit it's not my strongest suit also but I am always more drawn to something if it's raw and real. My following grew so much more when I used relevant tags and posted consistently. For a few months there I was in pods and that was awesome for a while but things started to feel really forced. I want people to comment on my work because they truly relate to it not because you have to. If you want engagement you have to engage back. Comment back to those who take the time to leave you comments + support others!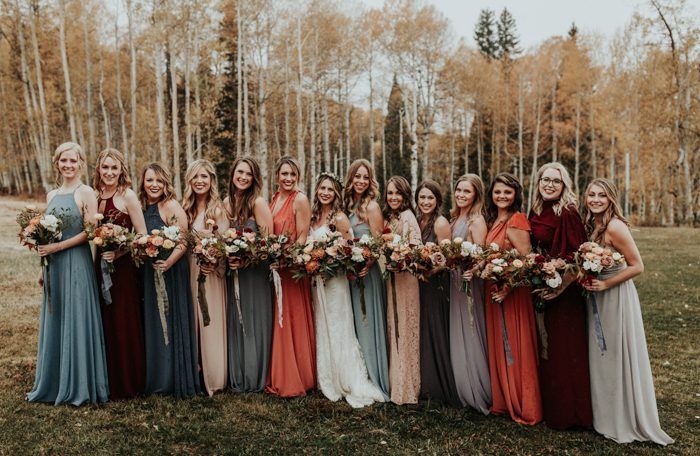 Photo by Karra Leigh
My most popular post was Mallory and her bridesmaids. Her color palette was AMAZING, the Aspen trees and fall setting were beautiful, and you'd probably never guess they were all standing in the rain for these photos. I think other brides look for color trends and inspirations when browsing Instagram and this definitely got a lot of feedback!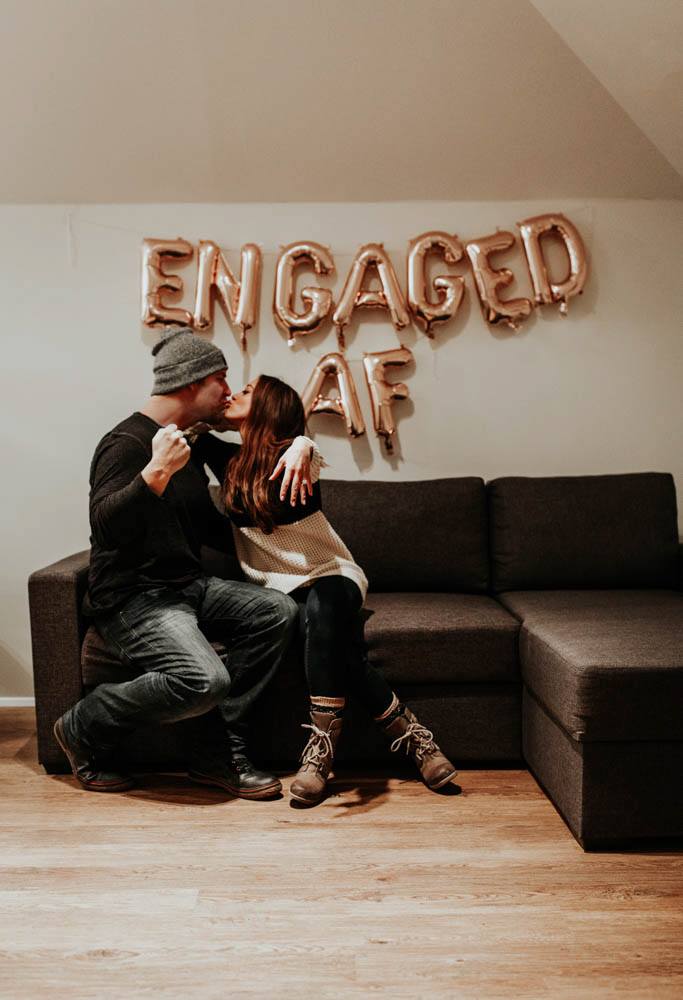 Photo by Karra Leigh
I'm constantly blown away by @erinorthcutt + @laurkenkendell for their incredible talent and being a mama at the same time (because being a mama + photographer is bananas some days). @oliviastrohmphoto is a local babe who I look up to in faith and dedication to grammin' only once a week. @kandice.breinholt + @peytonrbyford are always huge inspo's for me too. I also think it's important to find inspiration in other things than photography like these babes: @helloimemilie @lindspruitt.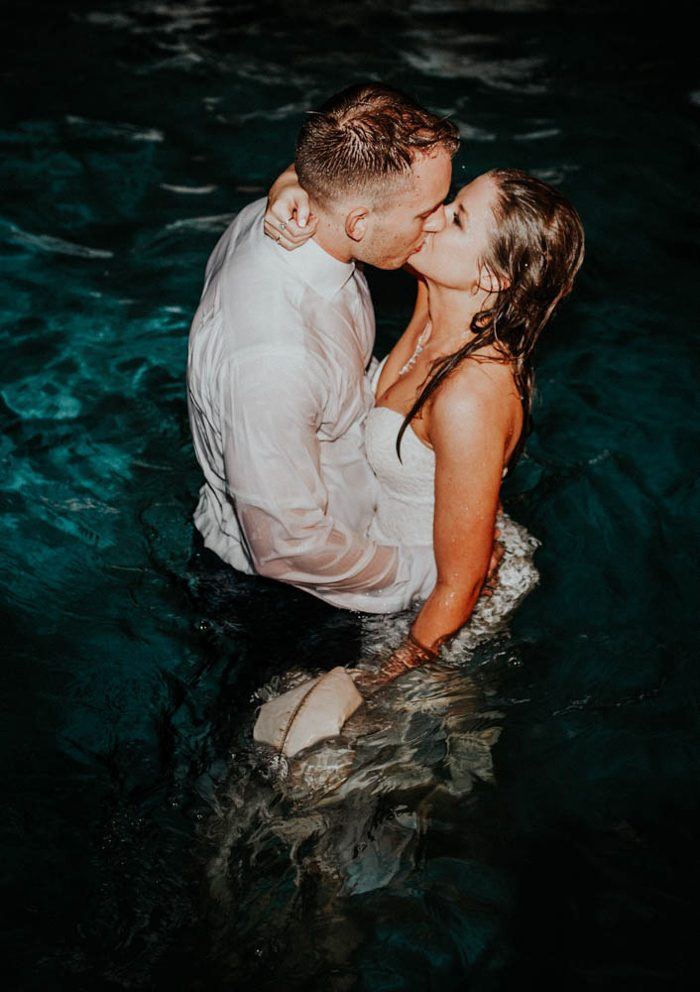 Photo by Karra Leigh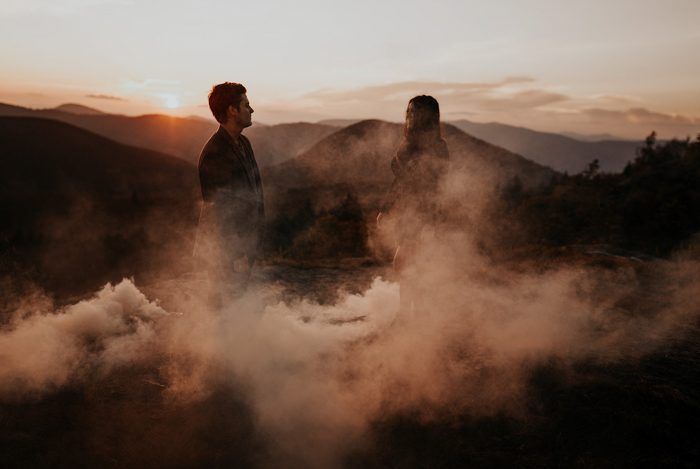 Photo by Fox and Owl Studio
We have been cultivating our brand and sharing posts on social media for the last four years, but Instagram has been the most influential platform for our business. Being able to use hashtags, photo tags, and locations has put our work in front of our ideal clients; we've seen more inquiries through IG over the past two years than Facebook or Twitter combined. IG is far and away our best marketing tool. We don't worry about curating our feed and making it perfect. We keep our focus on photos that stand out and tell a story.
Using the stories feature has also been a major tool. It allows us to share professional + personal moments. We love to share behind the scenes stories, from what's in the editing queue to the details during a wedding day. We also love to share our hikes or drives on the Parkway with our IG fam. It helps make us more than just a couple of kids with cameras, it shows who we are and what makes us excited about our job or life. People love to know you and sharing small things on stories is a great way to help your audience connect with you.
Beyond bookings, Instagram has helped facilitate new connections with fellow wedding industry pros. We are based in Asheville; typically when someone visits the area they'll reach out through a private message or comment and we make a date to grab coffee or beer or go for a hike. Making connections that lead to real life friendships with other creatives has been the most exciting part of our relationship with IG.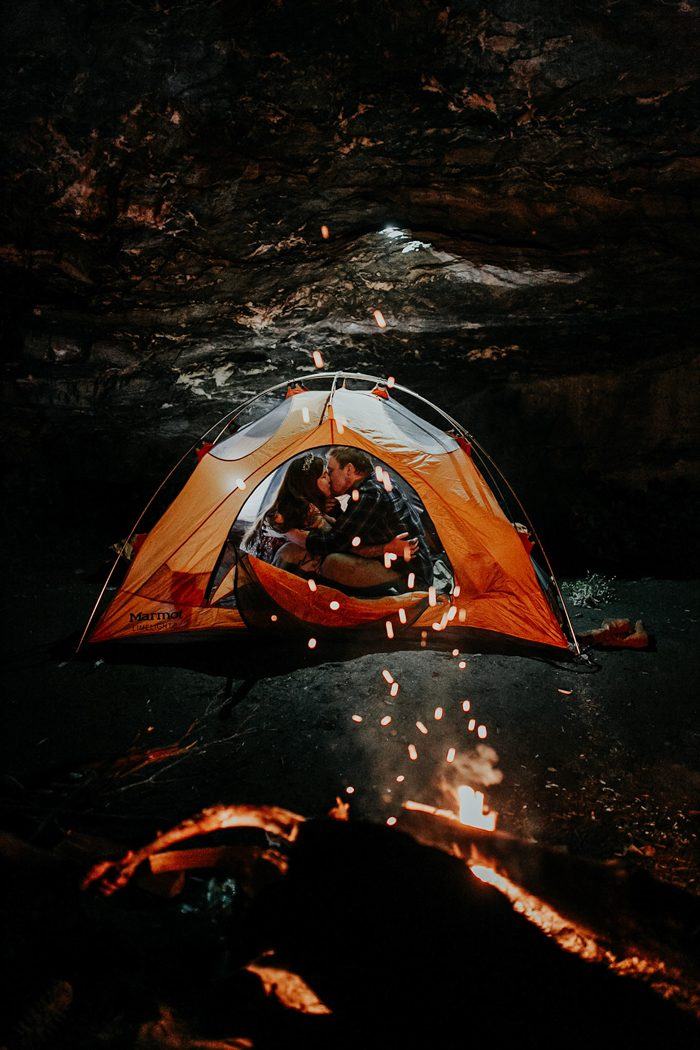 Photo by Fox and Owl Studio
KEEP IT REAL. Let's be honest, people can see through bullshit in a heart beat. If you're putting out photos of pretty places and pretty people but not telling a story with your photos + words, you aren't going to gain a following that connects with you. "Pretty pictures" aren't memorable. Real people, real moments, real stories – those are memorable. Also, post for you, your clients, and potential clients. While IG is a great platform for marketing, share work you've done that you love. If you're passionate about what you're sharing, others will be too.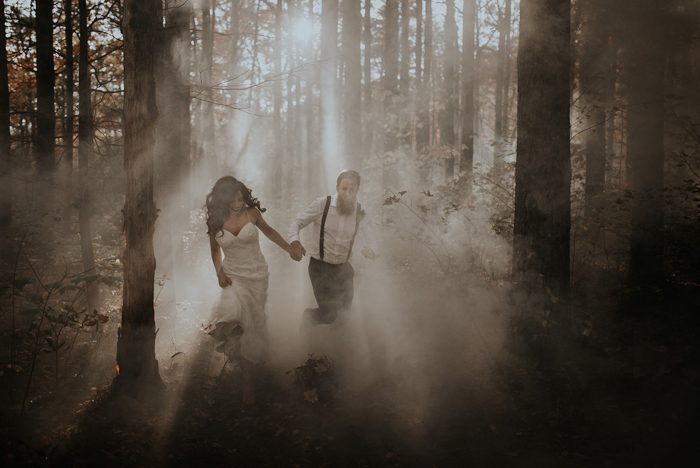 Photo by Fox and Owl Studio
The most popular photo we've shared is this one from an elopement in October. I think it resonates with people because it screams adventure. For us and our audience, adventure + nature come first and this image sums up both. Running through the forest in sun soaked fog during your elopement? Yes, please. It's one of our favorites because of how incredible this elopement was. Our couple was sincere, honest, and open. They trusted us and that is the most inspiring feeling ever. Trust. The entire day was synergy and when we asked them to run like hell they smiled at us and ran full out – even in her heels! This photo embodies why we do what we do.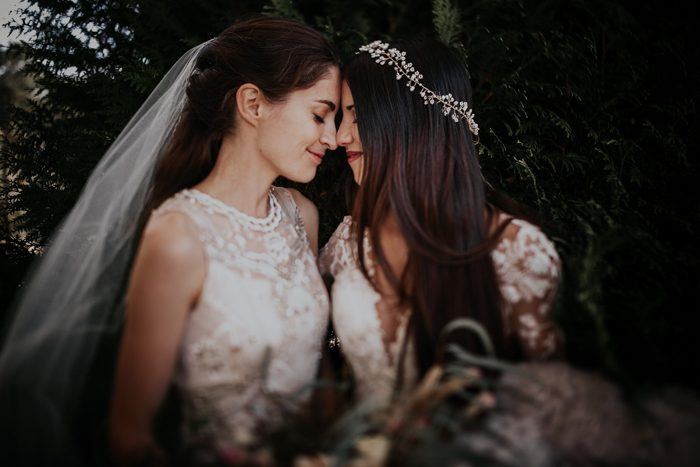 Photo by Fox and Owl Studio
A few accounts that inspire us:
From the Daisies – @fromthedaisies
Robert J Hill – @robertjhillphotography
A Wild Escape – @awildescape
Stay and Wander – @stayandwander
Nat Geo – @natgeo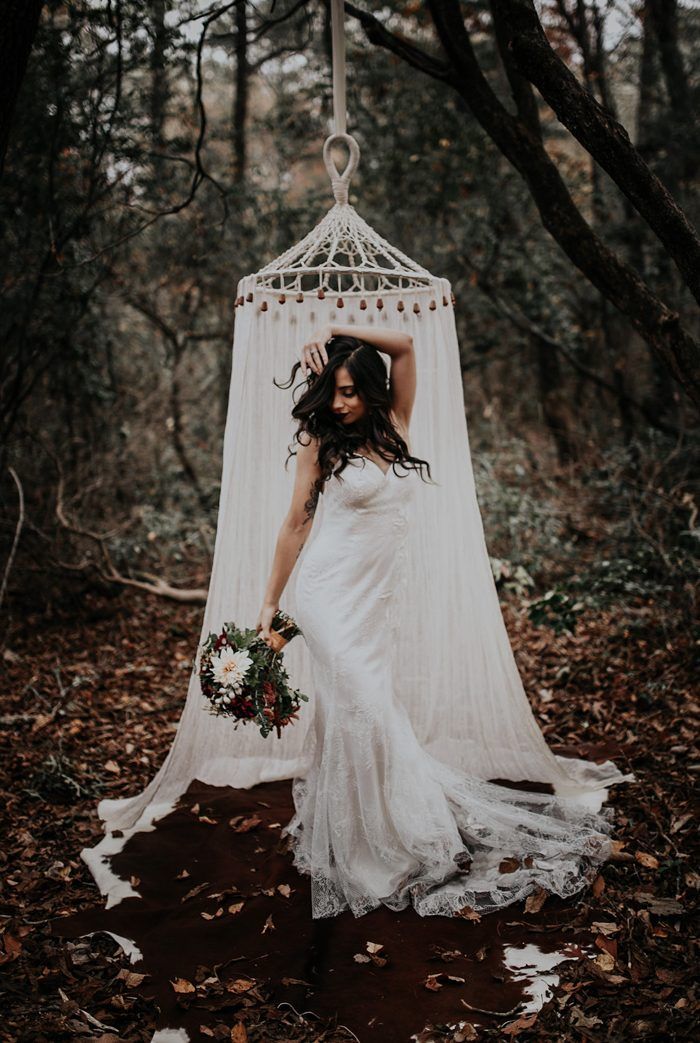 Photo by Fox and Owl Studio
Big thanks to our November Instagrammers to Follow for sharing their insight with us this month!
Drop your Instagrammer to Follow recommendations below, and don't forget to check out our Ultimate Hashtag Guide if you're looking for more Instagram tips.