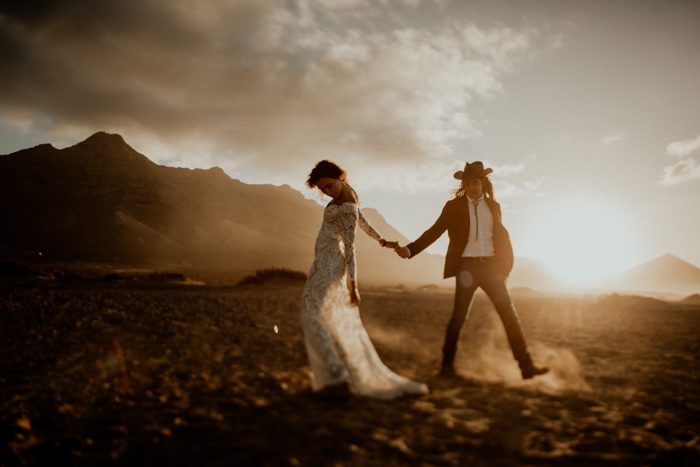 photo by Joanna Jaskolska
There's more than just saying you want to capture authentic and meaningful moments, you have to show it, embrace it, and let it be a part of your brand. These five wedding photographers go on to explain how they embrace being their true selves on Instagram to cultivate a genuine following and connection with their audience. Read up on their tips and get inspired by some jaw-dropping wedding photography!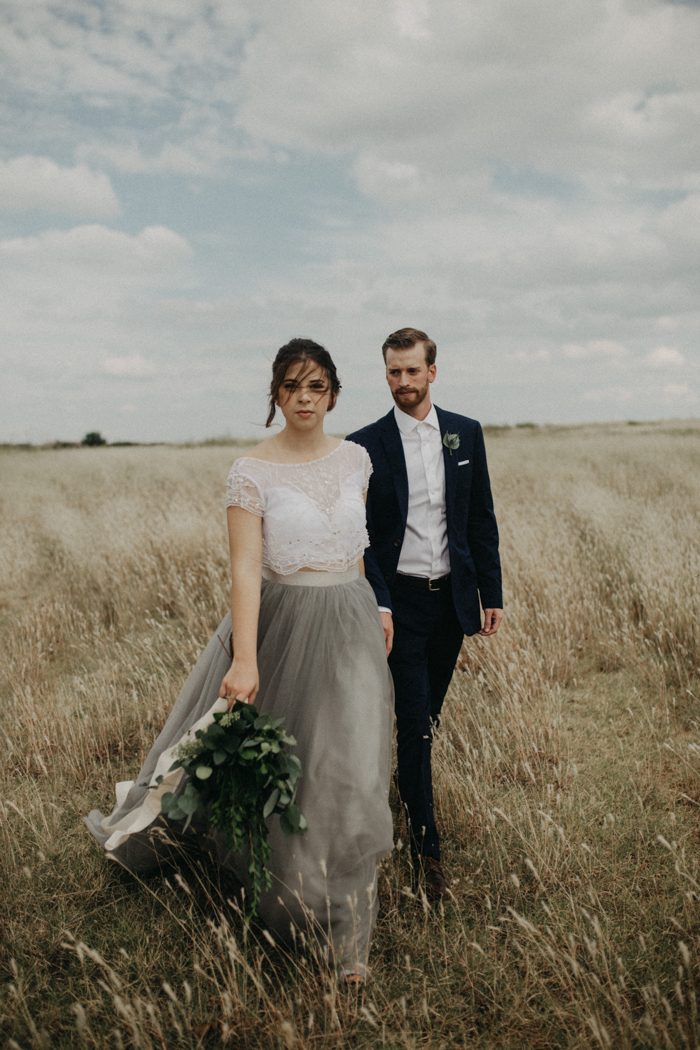 photo by Payton Marie Photography
Instagram has been incredible for my business! I currently book about 40-50% of my weddings from Instagram, even with my following being small compared to some. It's an amazing online portfolio for potential clients to check out my work and get to know me. I've also loved getting to connect with other creatives not just in Oklahoma, but all over the world. Through Instagram, I've met people who have become some of my closest friends and have been able to build great relationships with photographers and wedding vendors. Plus, in a world where trends are taking over and photography is starting to look the same, Instagram is constantly challenging me to be different, to bring something new to the table, and to try a new perspective.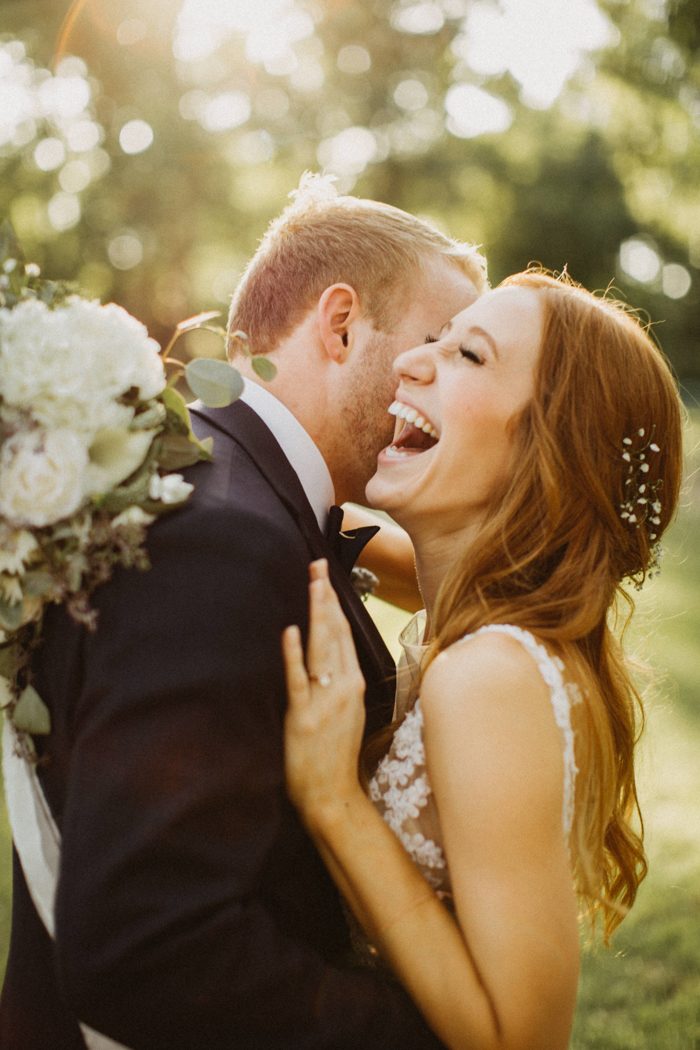 photo by Payton Marie Photography
I am far from figuring out all the secrets of Instagram, but my biggest tip to someone looking to grow their following and engagement is simply this: be a good human and other good humans will find you. Engage and connect with other people genuinely (not just to get followers), share images you're excited about, let your personality shine through, and most importantly, be kind. There's enough negativity in the world these days, don't let your Instagram account be another place to find it. For me, photography is all about the people I work with and their story, so I use Instagram as a platform to grow relationships and build connections with those people long before they ever book me. So many of my clients have said they felt like I was their old friend before they even sent me an inquiry, just because of how I let my personality take over my social media. As cliche as it sounds, just be your fabulous, weird self. Be unconventional and talk about your obsessive love of pizza all the time, and you'll attract rad clients who are also unconventional and obsessively love pizza (speaking from experience here).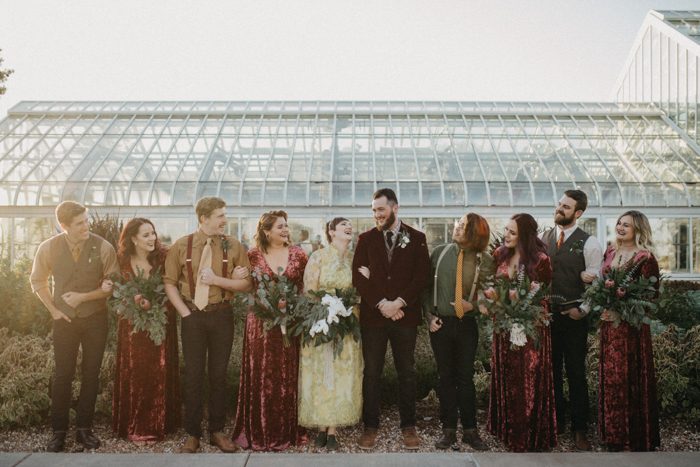 photo by Payton Marie Photography
This image (below) has been one of my most popular posts, and it also happens to be one of my favorite photos I've taken. I think what I love about it is that even without being able to see the couple's faces or expressions, you can feel their connection and intimacy. The way they're holding each other, so close and tangled up into one. My goal is to take images that are so full of emotion they almost feel alive, and this photo really showcases that.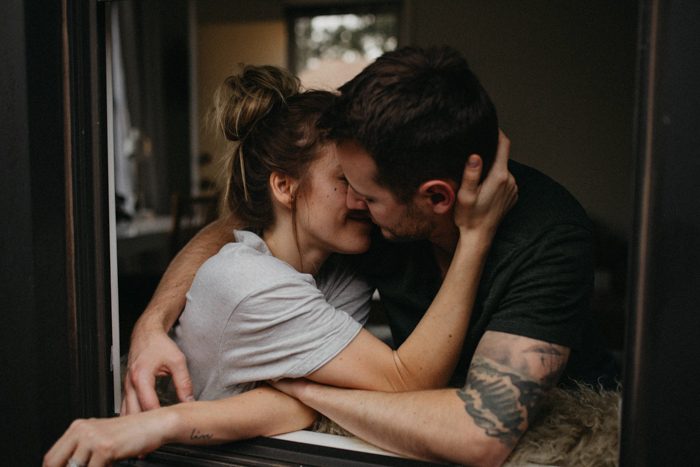 photo by Payton Marie Photography
If I had to choose only 3 photography accounts to follow for the rest of my life, I would choose @wynwileyphoto, @rachelphotographs, and @kristenkaiser. Wyn has an incredible way of capturing real moments as they happen and the "feel" of wedding days (plus he's freakin' hilarious), Rachel's creative eye and unique perspectives never fail to impress, and the colors and emotions of Kristen's images are breathtaking. I am forever inspired by these people and the art they create.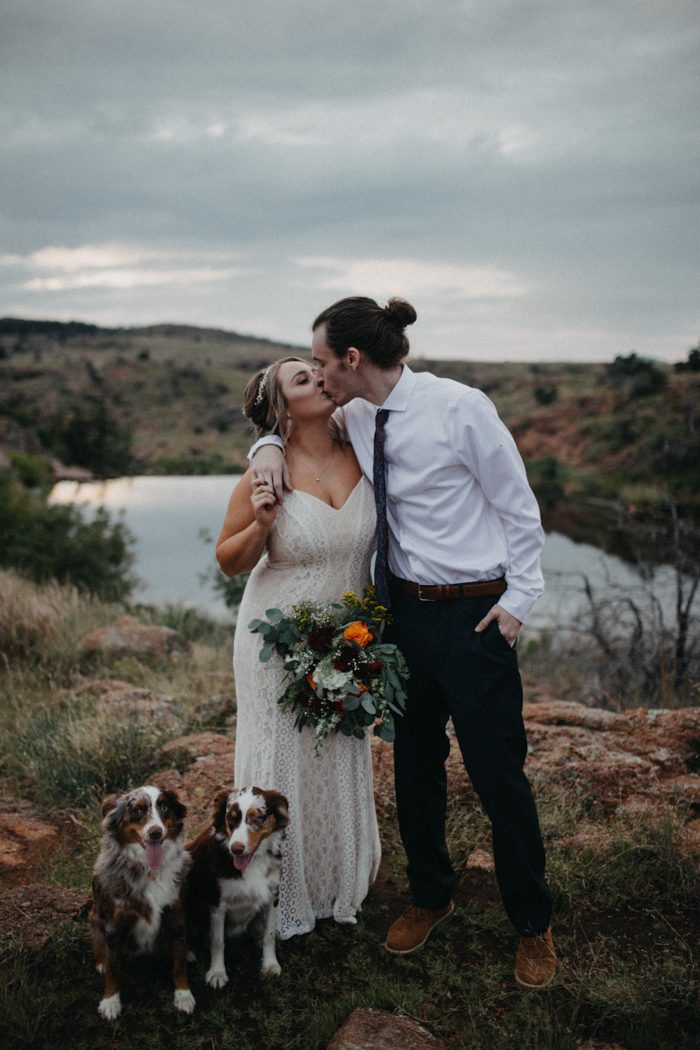 photo by Payton Marie Photography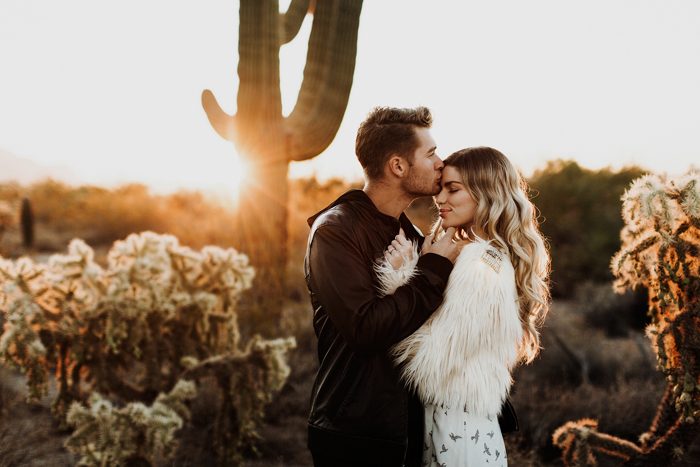 photo by Elizabeth Wells Photography
Instagram has affected my business in such a great way! It has been an amazing way to show my recent work to my followers and allow newly engaged couples to find my work and book with me. Instagram puts all of our work into the eyes of so many and I'm so grateful for that!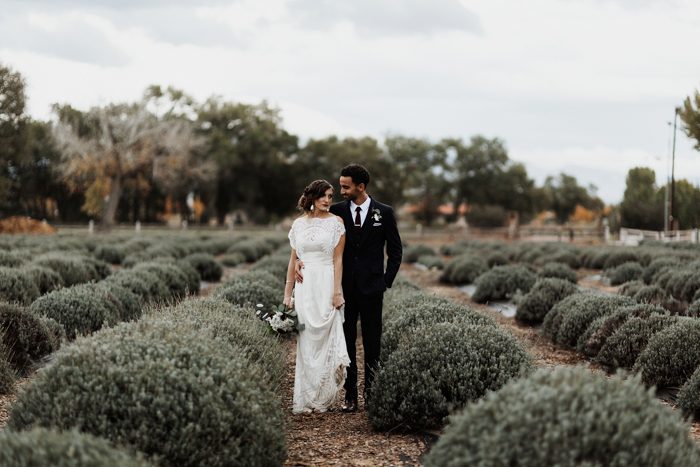 photo by Elizabeth Wells Photography
It seems like everyone these days are looking for ways to grow their Instagram following and engagement. For me, I've found that posting often and keeping my feed inspiring and consistent has helped so much! Also, engaging with your followers is so important!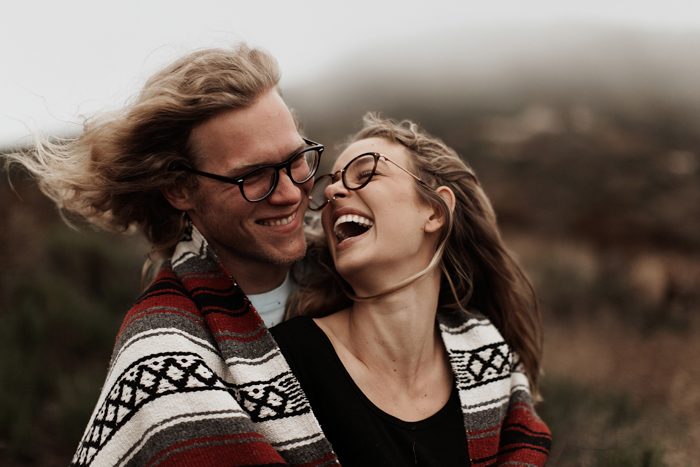 photo by Elizabeth Wells Photography
One of my most popular photos (below) on Instagram was from an amazing intimate wedding that happened in Pecos, NM last year. I think it did so well because of the location and the drama of the day with the wind picking up the bride's dress. It was so beautiful!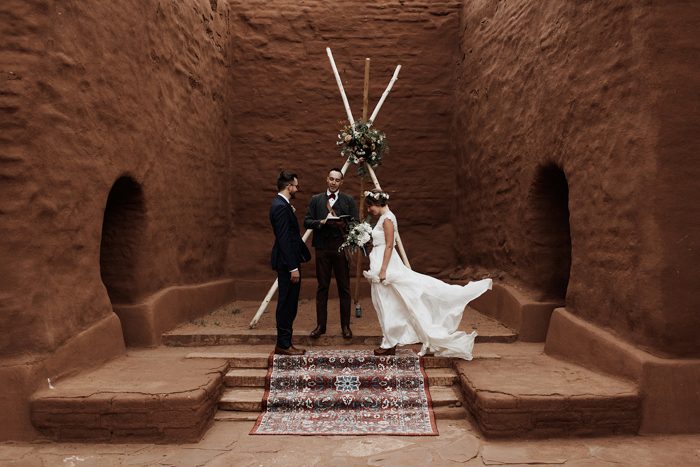 photo by Elizabeth Wells Photography
I love so many other photographers on Instagram! Some of my favorite photographers for inspiration are @laurenapelphoto, @chasewildphoto, @autumnnicole_, and @catalinajean.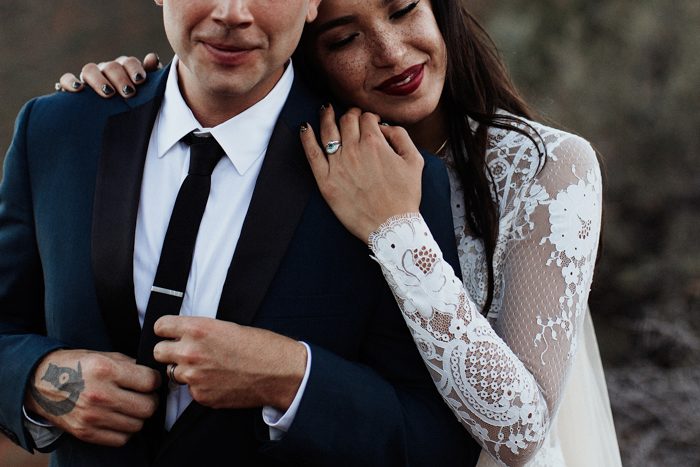 photo by Elizabeth Wells Photography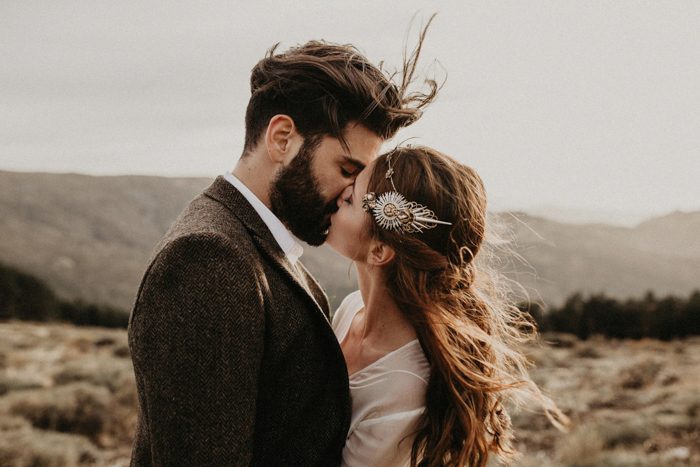 photo by Joy Zamora
Instagram has been a massive lighthouse to attract clients to me. I started in this social media around 2011 when not many people used it as a business tool. Me either at the time, but I learned a lot about photography and I started to create a community of photographers around me to become inspired, learn, and share. Today, it is my main source of clients and has become my favorite way to interact with my future couples.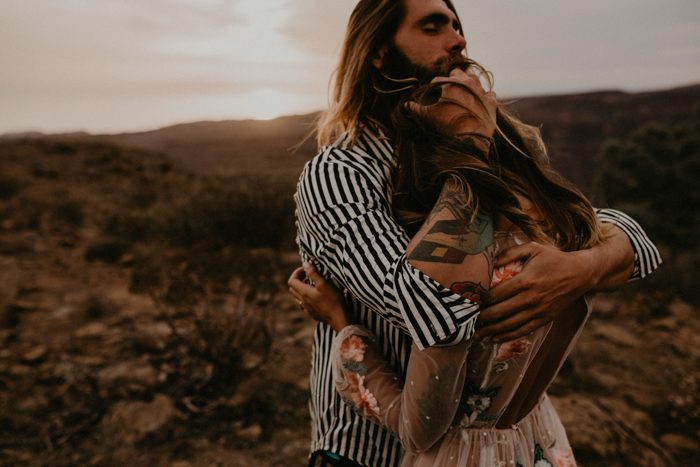 photo by Joy Zamora
Tip number one for growing your Instagram following would be to not to get really stressed out about your following. It takes time and passion to grow – there are not any tricks to be popular in one day. As you'd do in real life, you need to create a group of people around you and interact with them. It's really important to hashtag according to your own style of photography and to create a unique and constant feed.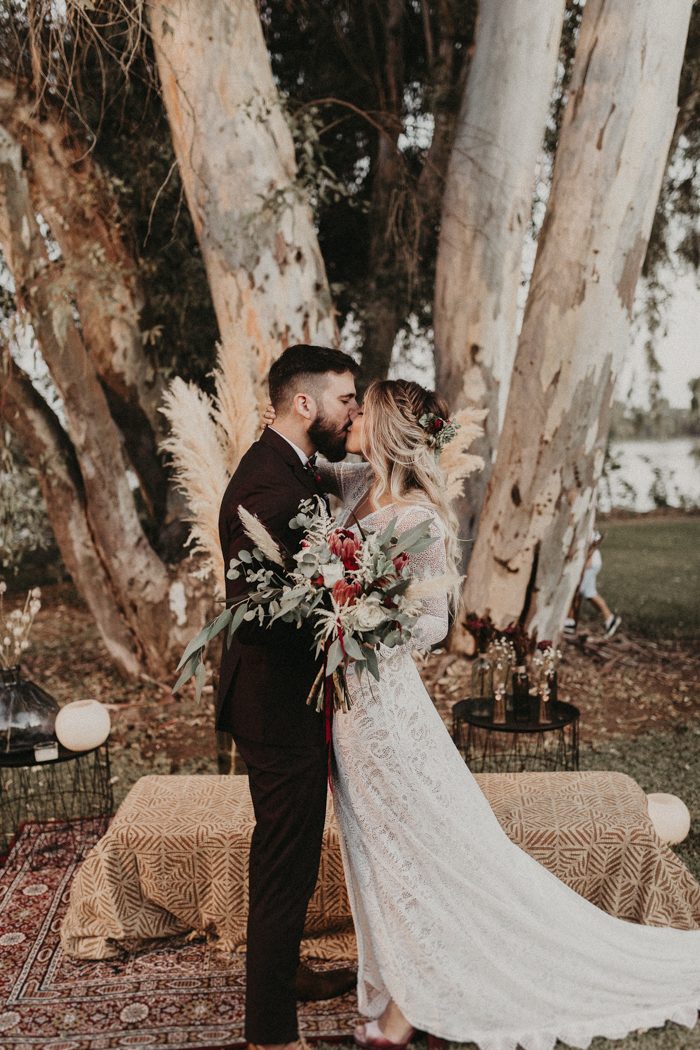 photo by Joy Zamora
My most popular photo (below) is of Elin and Oliver with their friends and smoke bombs. I took this photo in June and I think this post did well because of the whole composition – there are colors, a stylish couple having fun with their bridal party, and you can easily feel the happiness through their faces. Sometimes it's about showing a moment that you'd like to experience.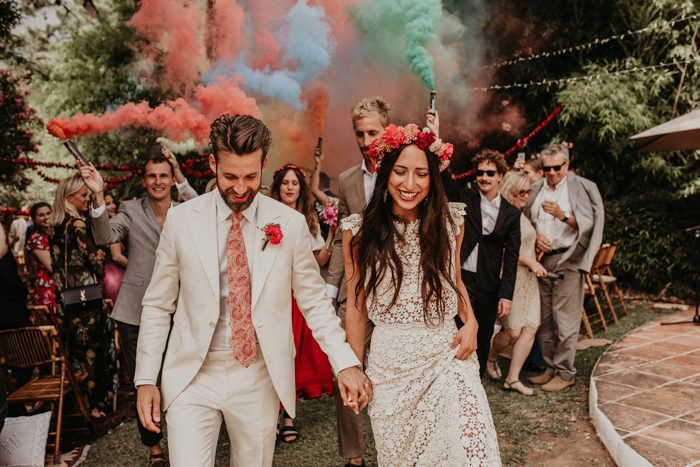 photo by Joy Zamora
I'd say my biggest inspirations are @niravpatelweddings and @thekitcheners. They are amazing and I love the deep, moody style they have. Also, I love @somewheremagazine to get inspiration about locations and cool stuff in general.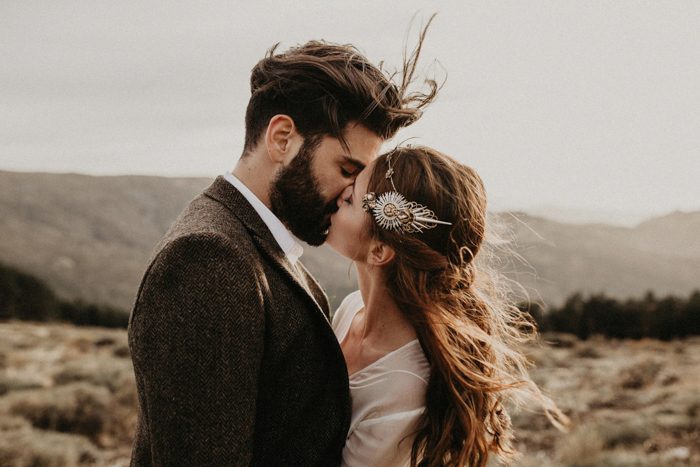 photo by Joy Zamora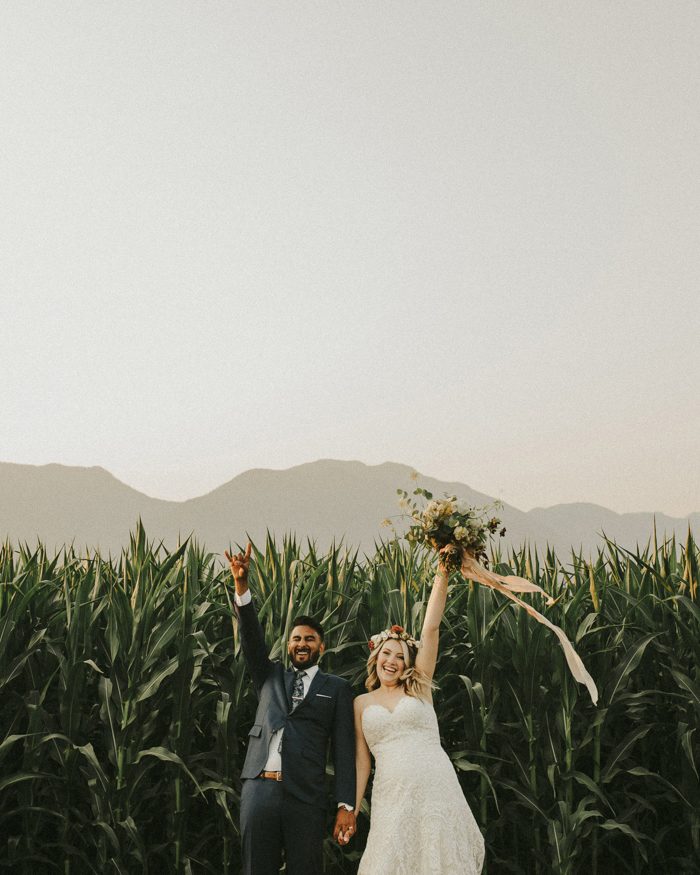 photo by The Apartment Photography
We're definitely still learning and always evolving when it comes to Instagram. We'd love to get to a place where the majority of our couples find us initially through the 'gram, but as of right now, probably only 25% do. The rest are through referrals, Google, venue websites, etc. But that being said, almost 90% of the couples we meet follow us on Instagram before we get together and have already "virtually" vetted us. This is where we think Instagram has impacted our business the most. We used to get all sorts of couples in the door, but ever since we started outwardly projecting our personalities, values, and what's important to us about wedding photography, we've seen a dramatic change in what kind of people come in. It's been a great platform to attract couples who value our artistic take on wedding photography.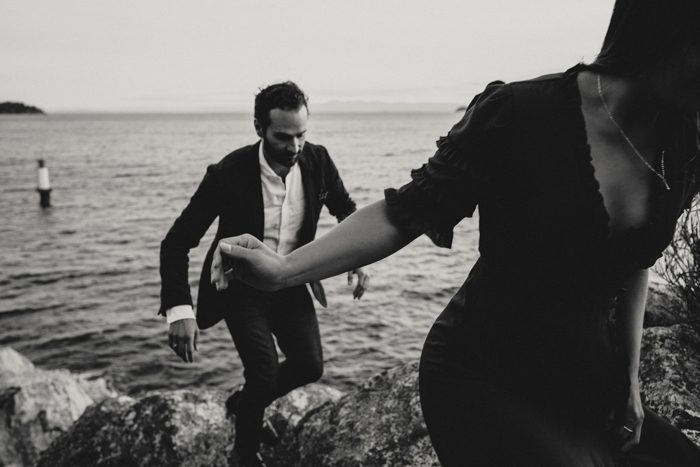 photo by The Apartment Photography
What we would suggest for those looking to grow your engagement and following would be to start looking at Instagram as more of a dynamic platform to project your unique personality and not only a place to post current portfolio. We see more engagement in our stories than we do in our feed. People love seeing what you're up to, the real you, and they love following along in your adventures.
When it comes to your feed, we'd recommend posting twice a day at times where you find your audience is most active. Use a program like Planoly or Hootsuite to organize and schedule posts in advance. The best part of that is being able to really plan how your feed will look in grid view. Potential followers are always looking for consistent feeds that are aesthetically pleasing to look at. Remember that when people reach your profile they typically scan your feed in grid view to get a sense of what you're all about. That's your chance to make a big impact.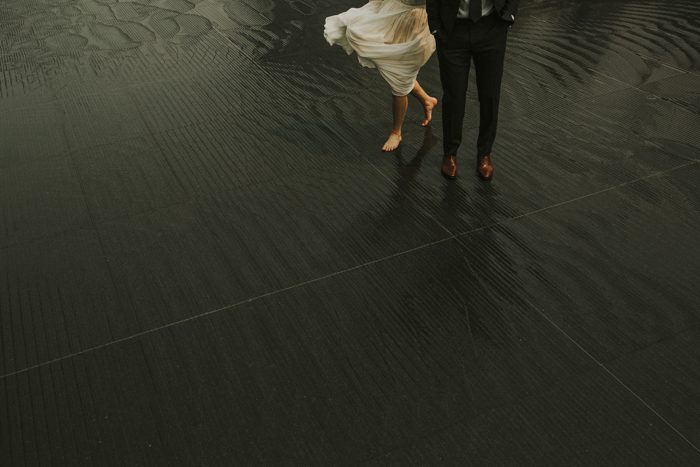 photo by The Apartment Photography
One of our most popular images (below) we shared on Instagram was a portrait of a bride and groom, where the bride is twirling. We've found that there are two things that can contribute to a popular post, at least in our case. The first is when the post's caption involves something personal. For example, sharing news about your life, recent achievements, things you're planning to do with your business or upcoming travel. The second is when the photograph itself is something unexpected or different. You have to realize that most people that follow you probably also follow many other photographers. That means their feeds are constantly filled with beautiful images and it pays to be as unique as possible.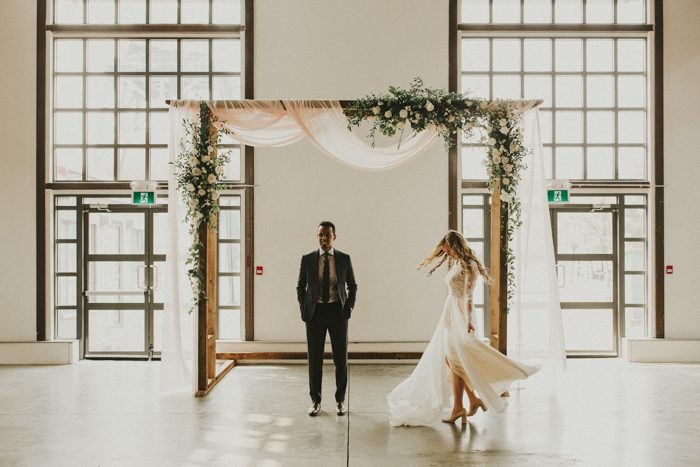 photo by The Apartment Photography
There are so many Instagram accounts we like to follow for inspiration. It's hard to narrow down but here are a few off the top of our heads: @philchester, @wanderersandwarriors, and @kellytunney.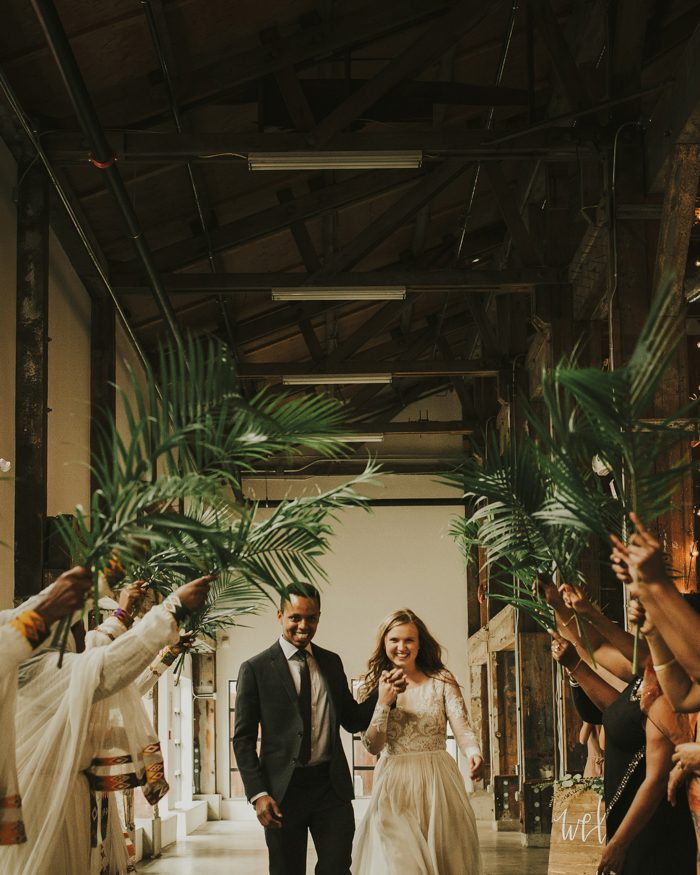 photo by The Apartment Photography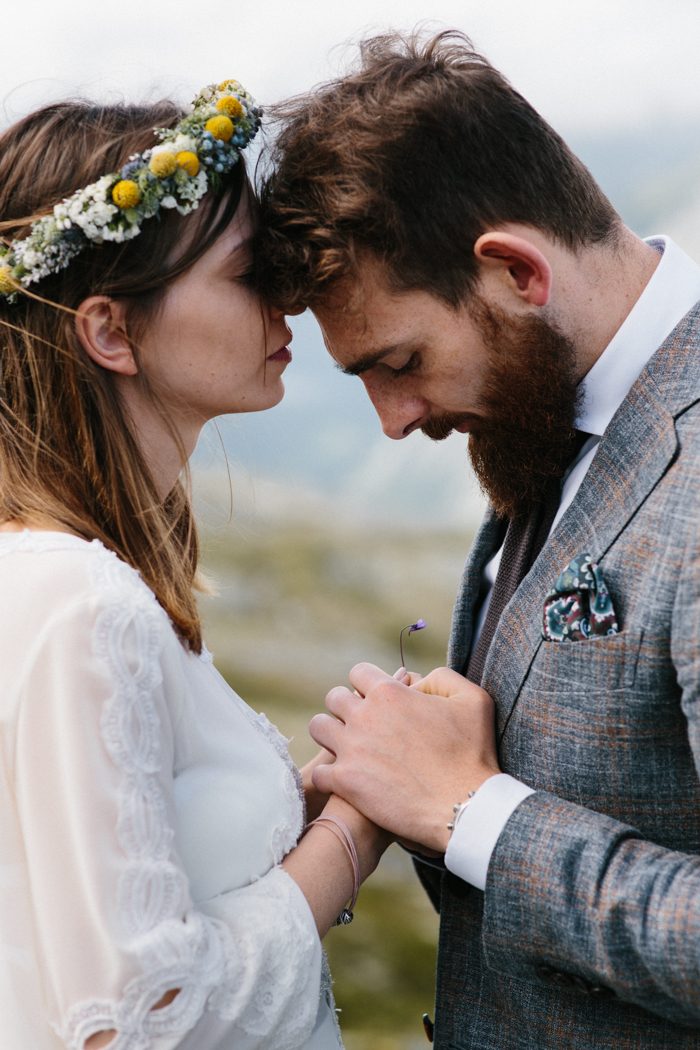 photo by Joanna Jaskolska
My Instagram isn't that popular compared to others, but it would be an understatement to say it hasn't changed my business. Since the day I've decided to launch my wedding account on Instagram, it constantly brings me closer to other people. That one simple thing helped me so much! I've met so many great artists and creative souls with whom I now exchange experience, collaborate, and even become friends in real life. That's more than one can expect from a phone app!
It also becomes more and more significant way to book new clients. Tagging locations and using good hashtags made more people interested in hiring a photographer to see my work and wanting to book me.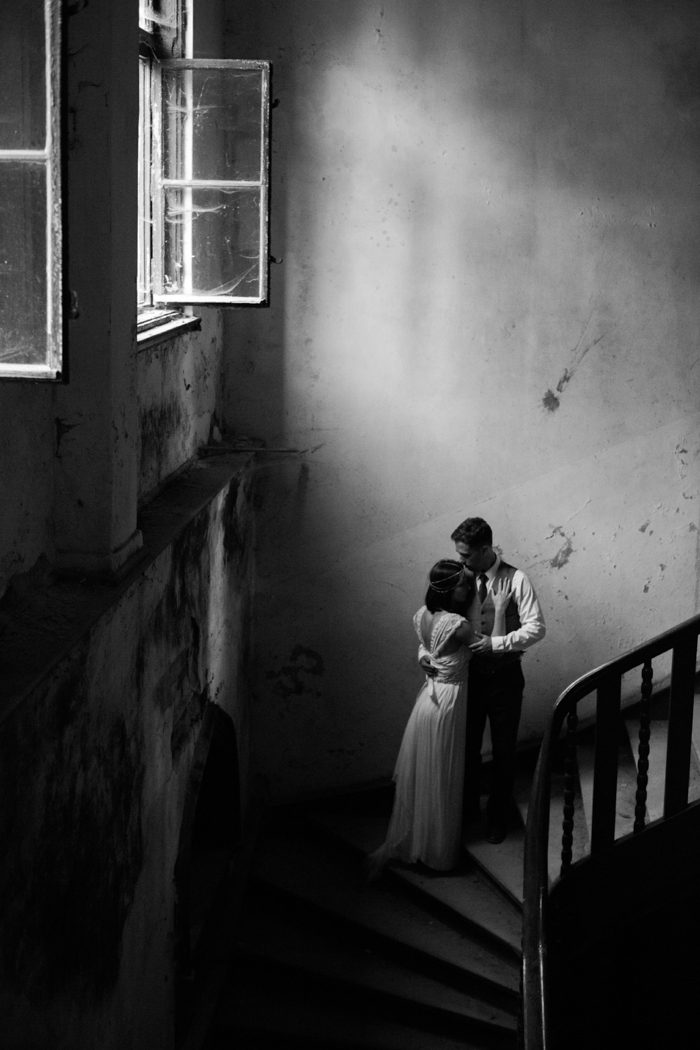 photo by Joanna Jaskolska
I always try to challenge myself to make a nice photo of something ordinary or practice some street photography and then put it in my Instastory. It attracts people to interact with me and also leave comments and likes in my feed, and I try to respond to each and every comment and visit commenters accounts – that's how I found some very inspiring Instagrammers and have built some great instarelationships. That's what helps me grow my business.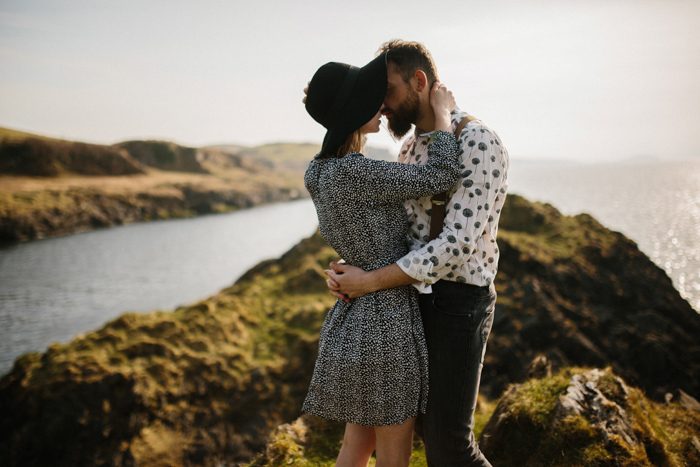 photo by Joanna Jaskolska
A total winner is the photo (below) of a couple taken at sunset at Cofete Beach, Fuerteventura Island. I think it's done so well because of a total epicness of the location, light, and stunning people I had in frot of my camera. Everything there worked on our favor that day. It was a 100% win!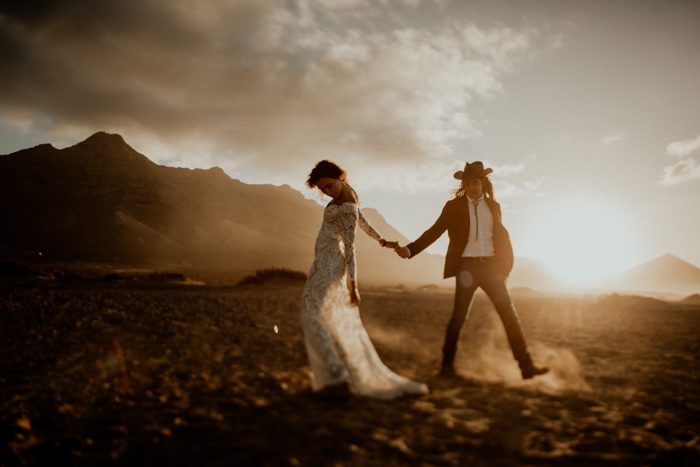 photo by Joanna Jaskolska
I follow @sonia_szostak, @sammblakeweddings, @niravpatelweddings, @ciziabruschini, and @irinaandmatej for inspiration.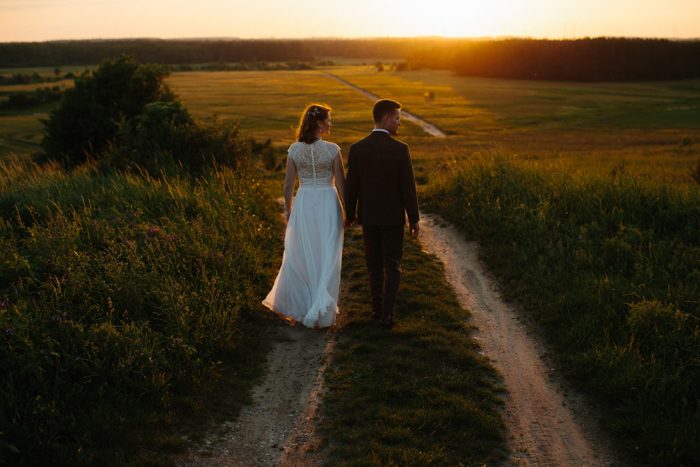 photo by Joanna Jaskolska
Big thanks to this month's Instagrammers to Follow!
Haven't seen your favorite Insta account on here? Comment below if you'd like to recommend an account for a future Instagrammers to Follow!