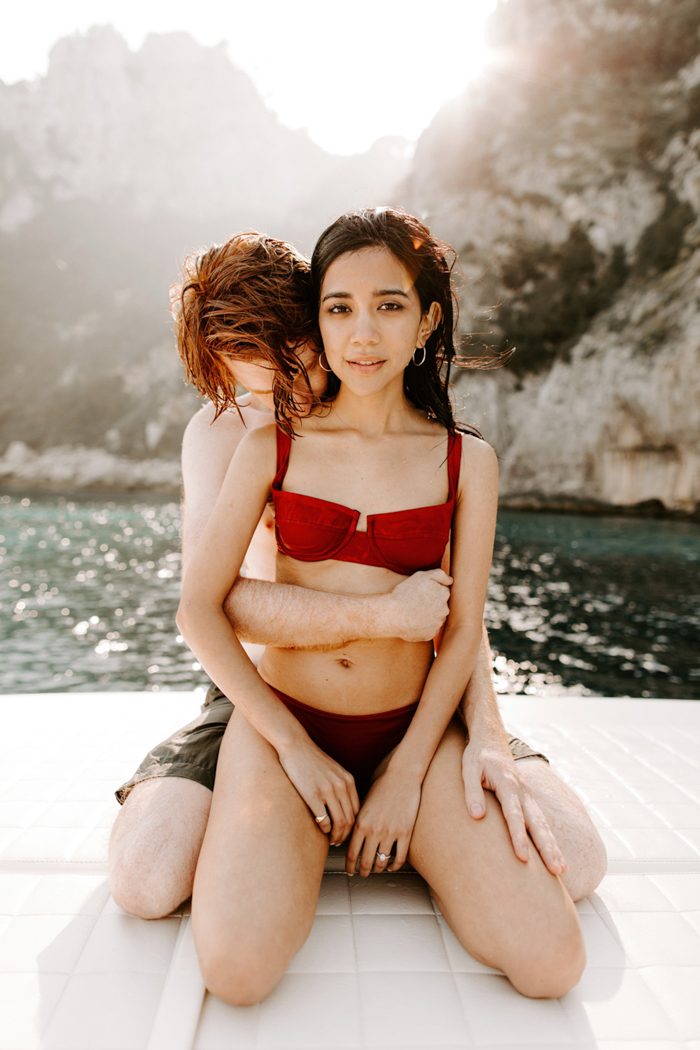 photo by Haley Rynn Ringo
If there's one thing this month's Instagrammers to Follow can agree on it's making authentic, lasting connections with their clients and Instagram following. We all know you can't reply on Instagram with its ever-changing algorithm that seems to be getting worse and worse, but you can choose to not let it get you down! These photographers and videographers are forgetting about the numbers and honing in on connecting with their audience by showing their favorite work and giving glimpses into their everyday lives.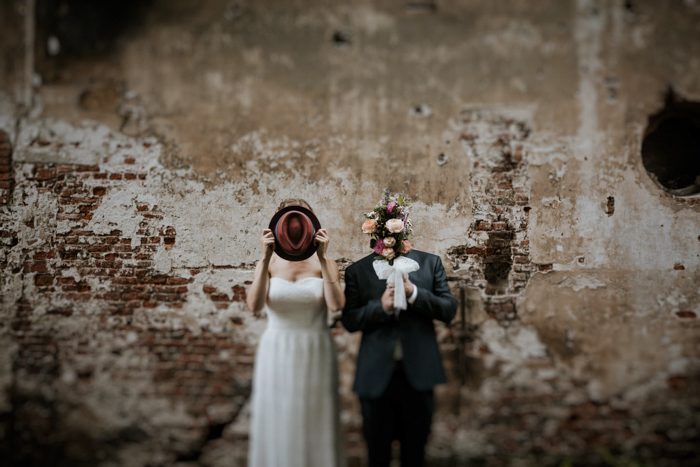 photo by Isis Sturtewagen
The number one most important thing Instagram has done for me is convincing me to pursue a career in photography. When I finally got myself an Instagram account somewhere late 2015 (yeah I was horribly late jumping on the ship) I was inspired by all the amazing stories I found there of people who took the plunge before me.
I'm immensely grateful that Instagram had allowed me to connect with likeminded photographers, videographers, planners, florists, and jewelry designers. Some of them are now my best friends! I have second shot for them or they have second shot for me, we've traveled together, done projects and workshops together, and shared lots of advice and moral support between us. Being self-employed can be lonely from time to time and having lovely (and honest) colleagues to chat with is one of the best things!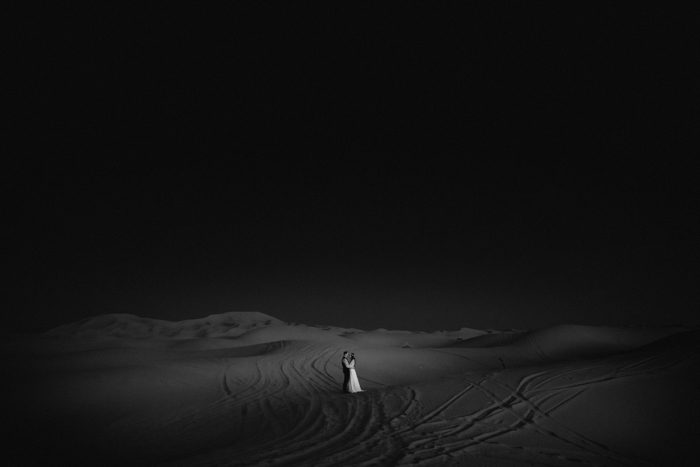 photo by Isis Sturtewagen
Three pieces of advice for staying sane on Instagram:
One. Curate. The trick is to make your feed cohesive with charming imperfections. Don't go in overdrive – this part should be fun. Planning my Instagram feed is one of my favorite things to do over a cup of tea in the afternoon when my head is too full to do real work.
Two. Engage with others. Just like in real life, real connection lasts. It gives you way more than numbers ever can.
Three. Don't take it too seriously. The moment Instagram became fun for me was when I let go of the idea that I had to be someone and started being myself. I write about things that I find important or interesting, and often my posts start with silliness like "Yo sunshines" and end with "Bye munchkins." Because, who cares?! I find that those posts are the most popular ones on my profile.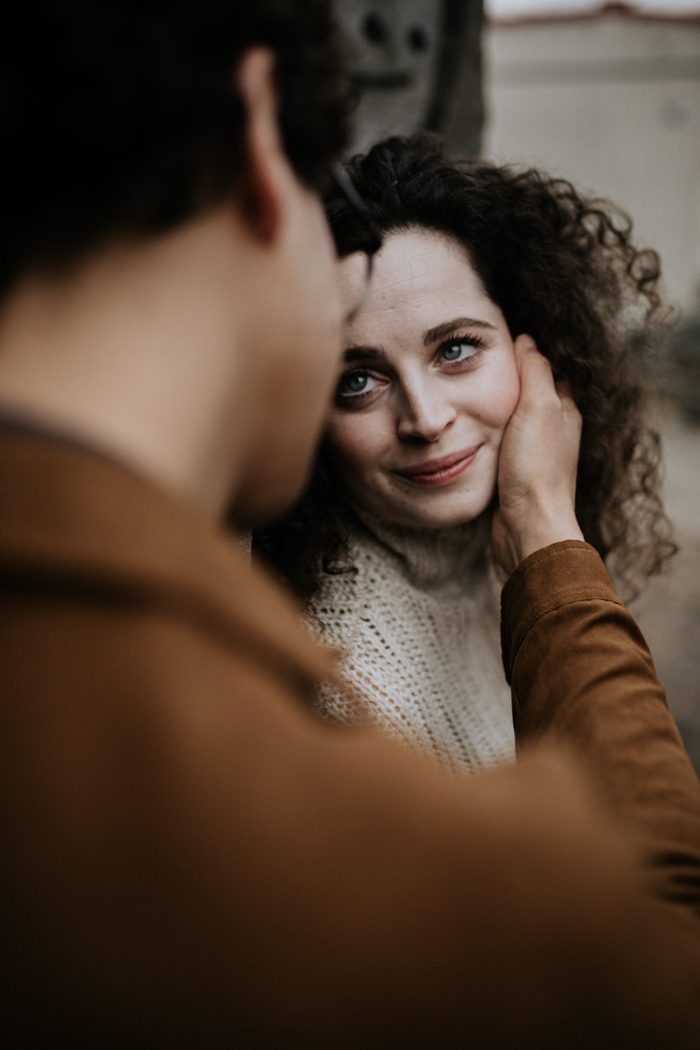 photo by Isis Sturtewagen
My most popular image on Instagram ever was this black and white shot. I think what made it so well-received is that there is nothing special about where and when I shot it, no epic location – the background is just a woodpile – and no poetic light. I shot this at the very end of the session, just to try out something new and see if I could make it work.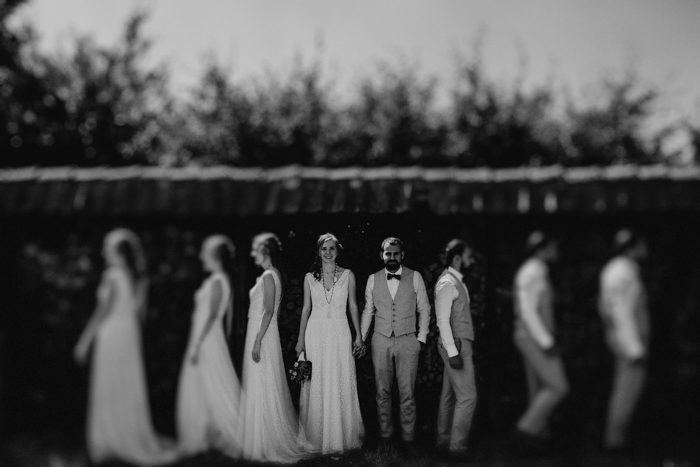 photo by Isis Sturtewagen
My favorite Instagram accounts are all of people who dare to be different and are genuinely themselves, in their work and in their words. A few current favorites are: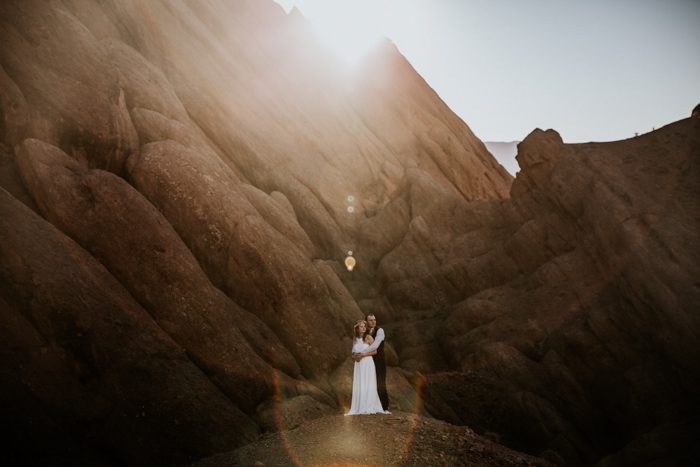 photo by Isis Sturtewagen
video by Gold & Gumption
Instagram has changed a lot, so quite honestly, we don't stress about numbers all that much. We share what we love and what feels true to us without overly hash-tagging or utilizing sponsored posts, so our audience grows pretty slowly but organically, which is something we really appreciate.
Work hard, be curious and adventurous, interact authentically, and most of all, be kind – it's the same on- and offline.
video by Gold & Gumption
Katie and Jacob's teaser (below) is the most recent video we posted and our most popular post to date. We think it's because, in addition to music, we included a poem read and recorded for us by the bride (we're the luckiest!) and some audio of their shaman's drum blessing, so it feels incredibly honest, intimate, and so unique to the two of them.
video by Gold & Gumption
We do a lot of commercial and editorial shoots in our day-to-day lives and draw most of our inspiration from non-wedding work. Some accounts we love right now are @ignant, @gatherjournal, @petrafcollins, and @nowness.
video by Gold & Gumption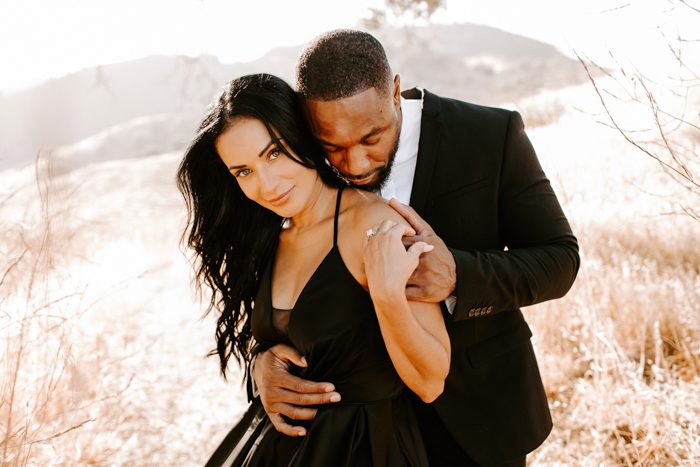 photo by Haley Rynn Ringo
Instagram has made a tremendous impact on my photography business! Word of mouth is how my company grew in the beginning because before social media, all people had to rely on was your portfolio and what others said about you as an artist. Instagram has been so crucial for my growth as a photographer because it is now essentially a giant platform for promoting your business (digital portfolio) as well as you as a person and your brand! I book most of my weddings from Junebug (shoutout to y'all for being the realest) and from Instagram now!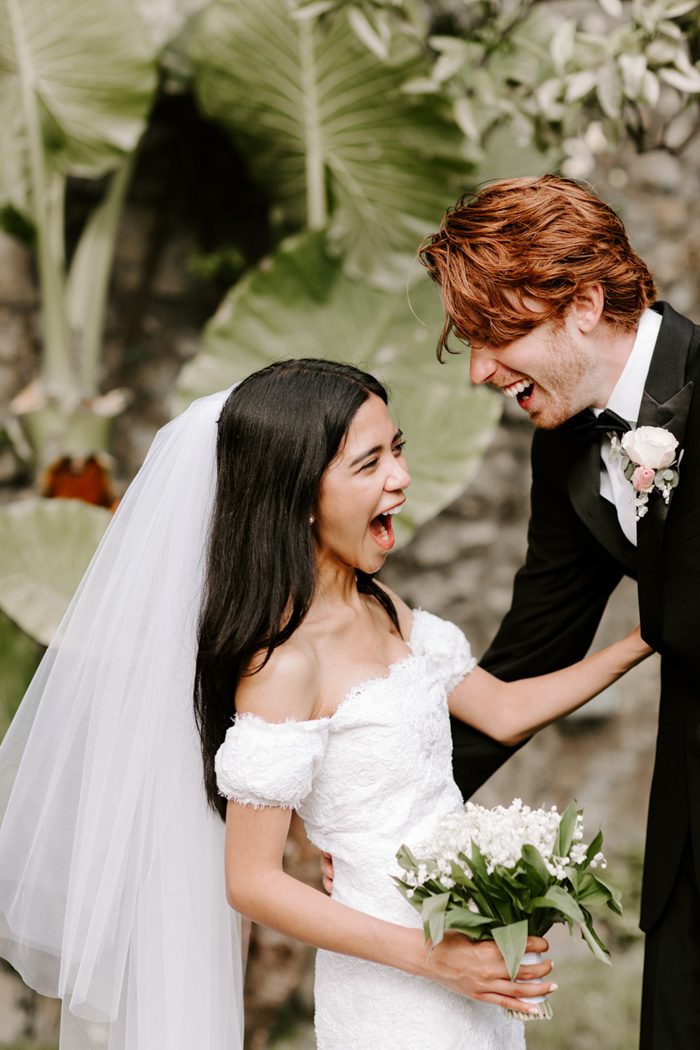 photo by Haley Rynn Ringo
My biggest advice for photographers/videographers looking to grow their following and engagement on Instagram is to be your full-blown, unapologetic BADASS self, in-person and on social media. We as humans love story, we love connection, and we love relationship…so giving your audience (potential clients) a view into your real-life/real-self, makes them feel as though they already know you and that they're connecting with you on some level.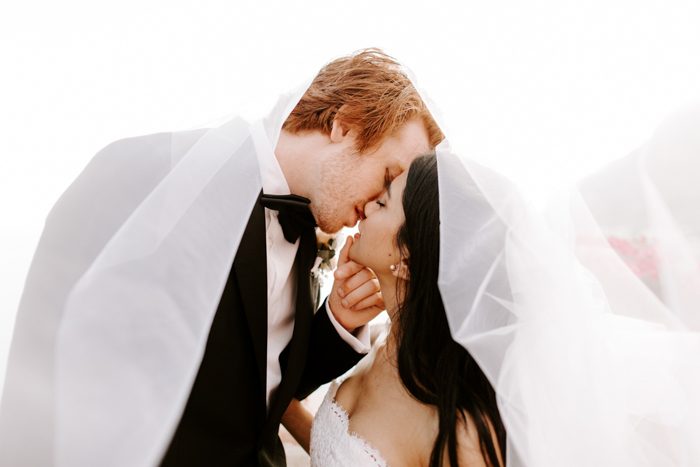 photo by Haley Rynn Ringo
As I was looking through my most popular posts, what I see in common (besides the fact that the people are stunning) is that they're all very emotional and sensual. I always hope to capture emotion and moments that make people feel as though they're right there, so I'm hoping these photos portrayed that!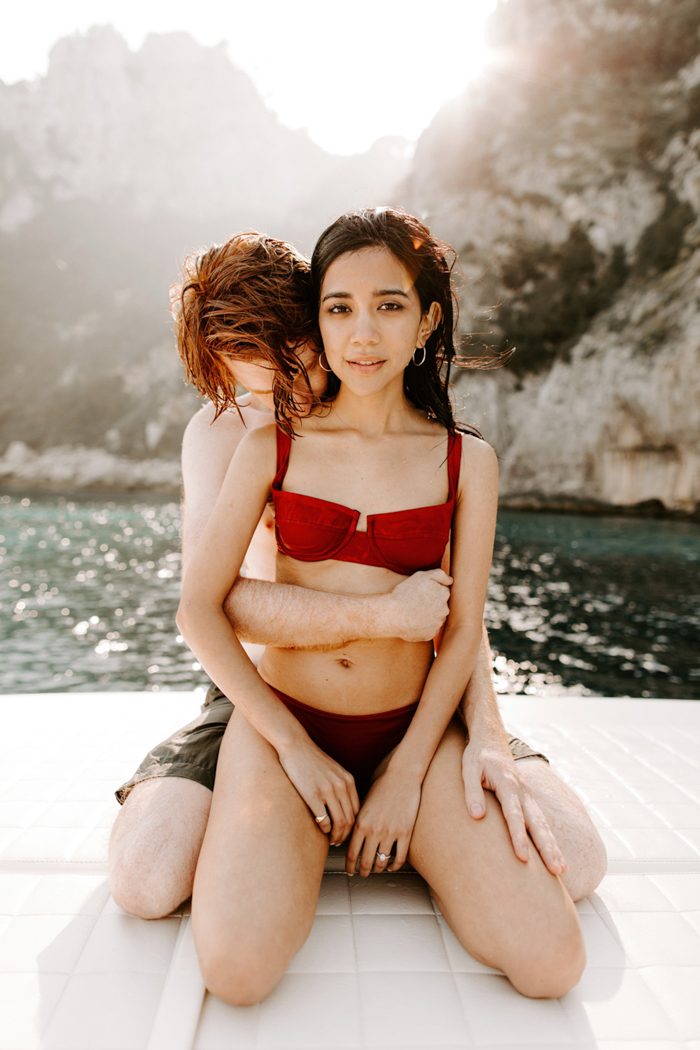 photo by Haley Rynn Ringo
My biggest inspirations are The Brothers Martens (their unique style and the way they work with light is unparalleled), Nicole Balsamo (she is the most passionate photographer I know) and Wyn Wiley (because he is the most real, authentic, and lovely person I follow on social media. And he's an angel in real life.)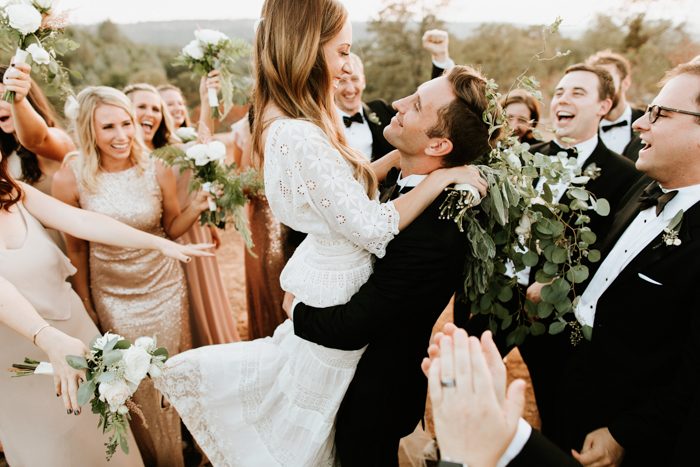 photo by Haley Rynn Ringo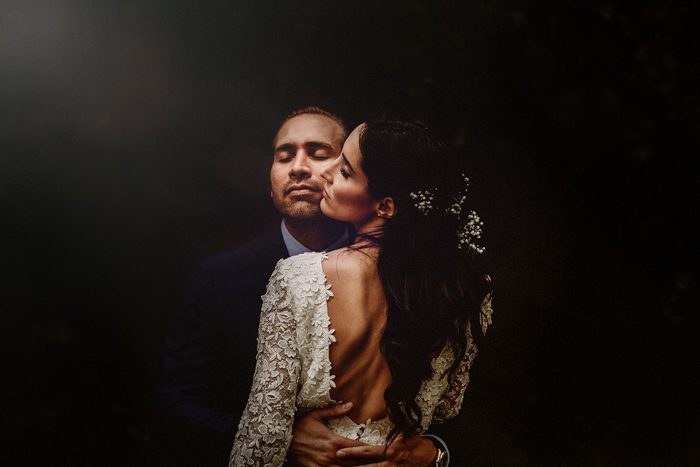 photo by Bring Me Somewhere Nice
In Germany where I live, I would say that Instagram is not that popular as in other countries – many people here don't use social media. For example, most of my friends are not using Instagram or Facebook, that I, of course, a handicap for me. It is changing a bit with the new generations, but still slowly. So I would say that the inquiries that I am receiving from Instagram are mostly from outside Germany, e.g. Switzerland and Spain or from foreigners who are living in Germany and are more used to Instagram. I would say that nowadays, 30% of my inquiries are coming from this social media.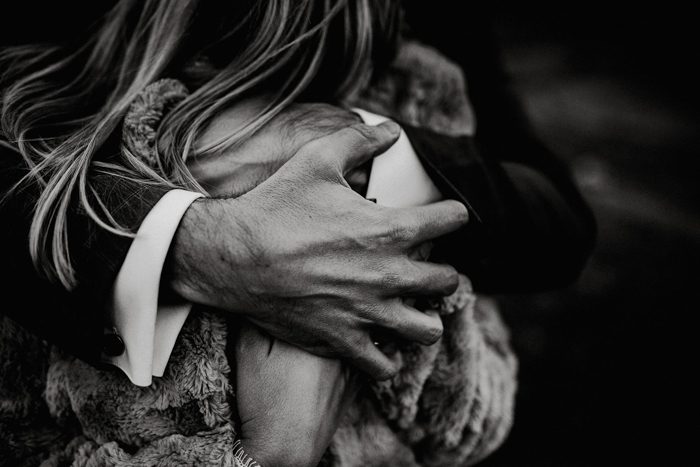 photo by Bring Me Somewhere Nice
I am sure that my friend Roberto Panciatici will laugh when he sees me giving advice about social media (he thinks that I am terrible with social media, maybe he is right, haha). Well, you have to post often, create a beautiful portfolio (some apps like UNUM help you with that – to visualize and organize your next posts), and to share stories. That is not something new, we all know that.
Maybe one thing we could do is to offer something different – I am seeing the same thing over and over. I mean, these days we are all inspired by many of the same things, but for me, I try to post what I really like and feel and not what is trendy. I try not to trade my authenticity for the approval of the rest. That means that sometimes your photos may not be so popular, but that is something that I can live with as long as I stay true to myself and my style.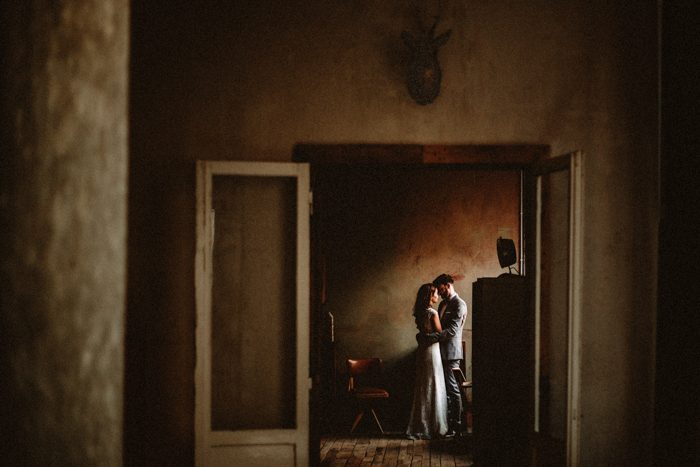 photo by Bring Me Somewhere Nice
One of my most popular posts is of the photo below. The son of the bride surprised her at her wedding singing a song. It shows a real and authentic emotion, and that is something that I love and try to document in each of my weddings.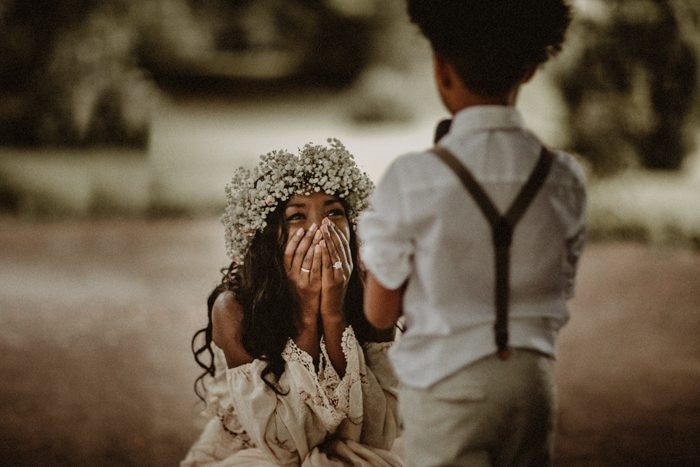 photo by Bring Me Somewhere Nice
I am slowly following less wedding photographers, still following too many, and trying to find the inspiration somewhere else. I do find inspiration from @ignant, #philiplorcadicorcia, and @colorpalette.cinema.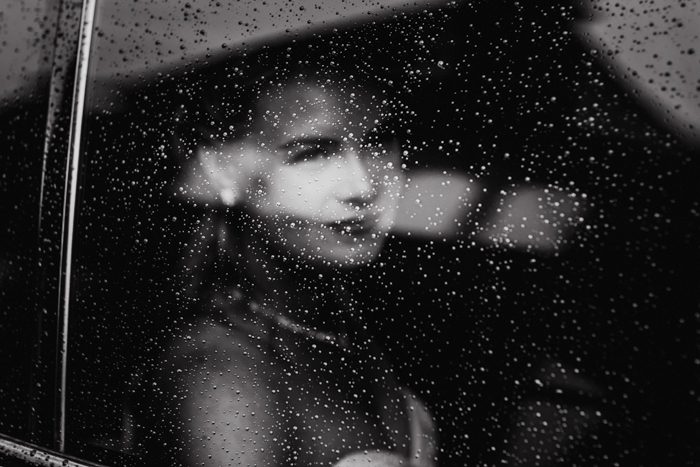 photo by Bring Me Somewhere Nice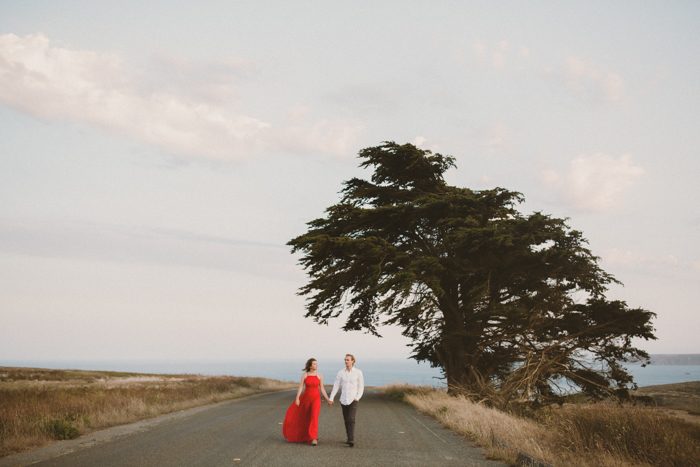 photo by Jason Lucas Photography
Although I haven't had the success in followers as many of my friends have, Instagram has does some awesome things for my business. It gives me an instant portfolio of work to show to future couples and Instagram Stories have given me such a rad opportunity to show who I am in my day-to-day life. When my couples get to know me and my wife through Instagram Stories, it's like instant friends every time I do meet up with potential clients face-to-face.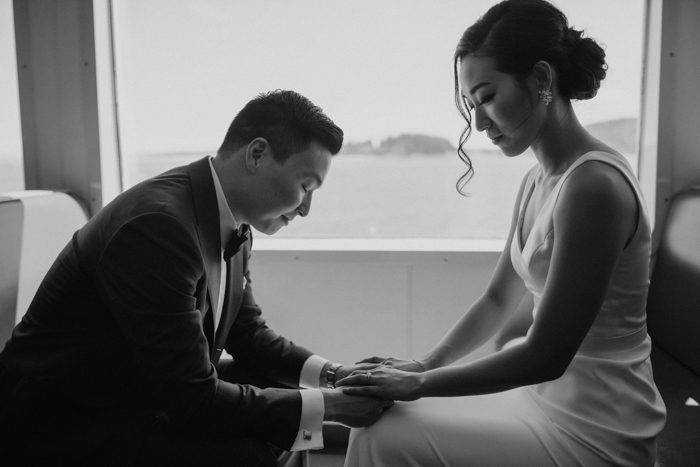 photo by Jason Lucas Photography
Most people will tell you: "Post often, post at the right times, and make engaging content." Now…I get how that helps. But that's not what I'm about. My brand—and who I am as a person outside of my business—is focused on connection. Connecting with people is the most important thing to me. So my advice would be to choose a photo that's timeless and striking, but then give a heartfelt and genuine caption to go along with it. The more authentic you are, the better. That's what people are looking for these days, and I think we need more of that in this community.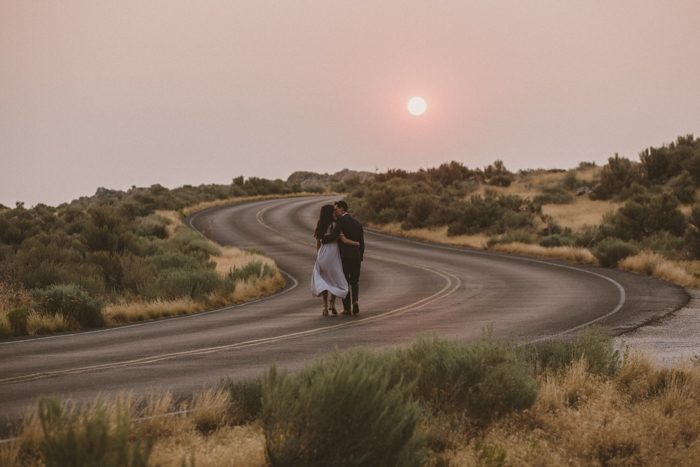 photo by Jason Lucas Photography
My most popular photo is of this bride (below) during toasts. I think the post did so well because it's of a genuine moment, unposed, and it is a moment so many people can relate to. In this photo, she's teary-eyed and staring at her dad who is out of the frame. This was taken right when her dad was giving his toast and telling his daughter how proud he is of her and welcomed his new son-in-law into the family.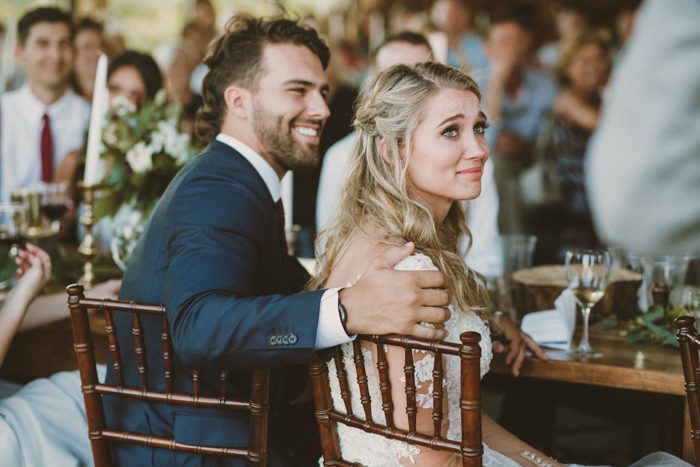 photo by Jason Lucas Photography
@wearetheparsons are some of my favorite photographers. Their photos are truly timeless and depict authenticity. Just read their captions…they're so powerful and put into perspective what our jobs as wedding photographers are actually about.
@johnrandolphhh is putting out some amazing content and is blowing my mind constantly.
Lastly, @thekitcheners….I just don't have words for how incredible their art is. It inspires me every single day.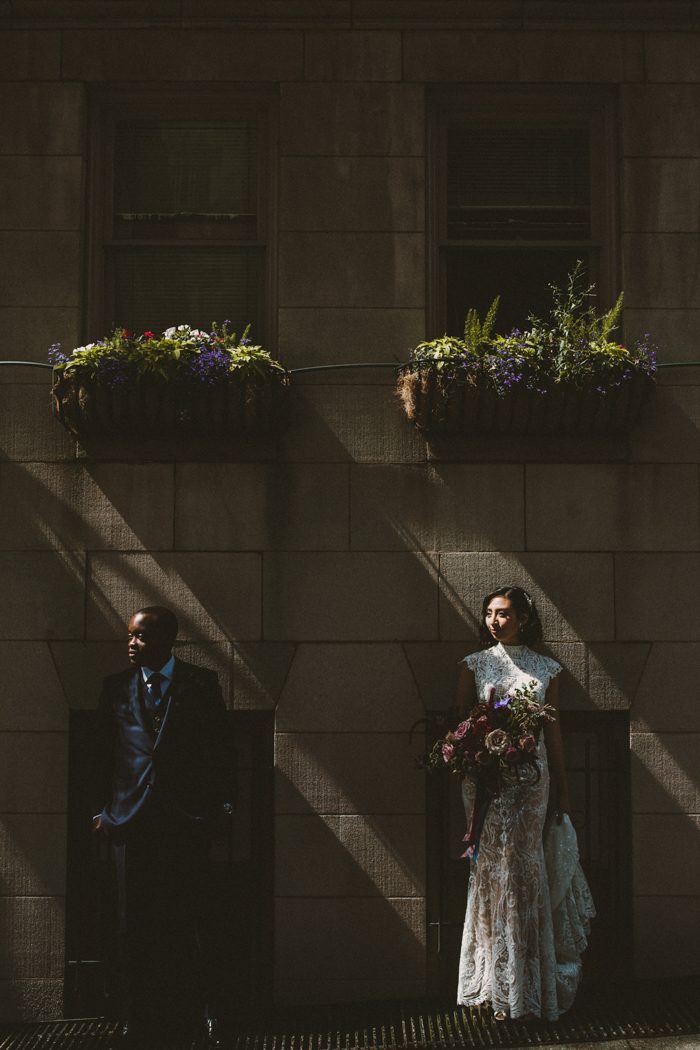 photo by Jason Lucas Photography
Big thanks to this month's Instagrammers to Follow!
Haven't seen your favorite Insta account on here? Comment below if you'd like to recommend an account for a future Instagrammers to Follow!