Today I'm thrilled to share a Spotlight Interview with Daniel and Lindsay Stark, the husband and wife team who make up Stark Photography. Based in Portland, Oregon, the Starks capture weddings using dramatic light and creative composition, revealing moments and emotion in a style that is truly their own. A perfect start to the weekend, Daniel and Lindsay's fun personalities and gorgeous photos will keep you smiling from the beginning to the end.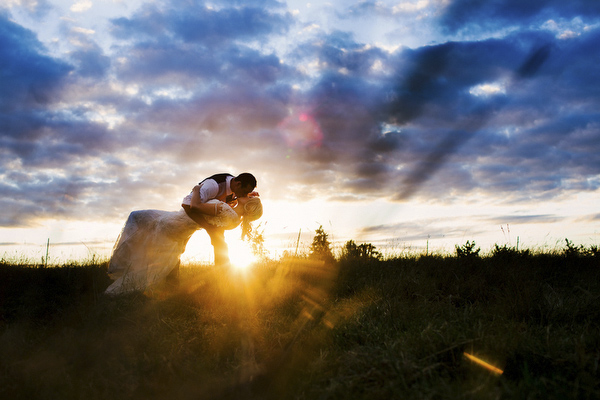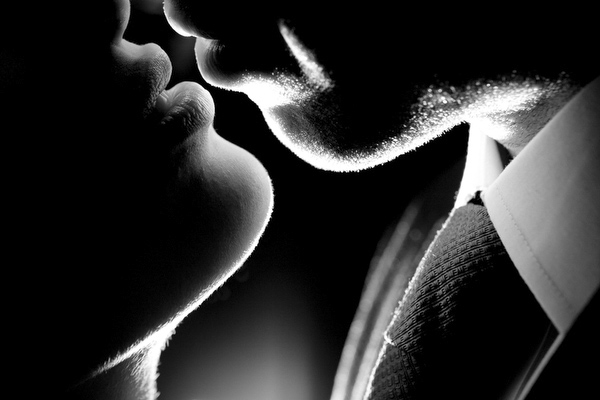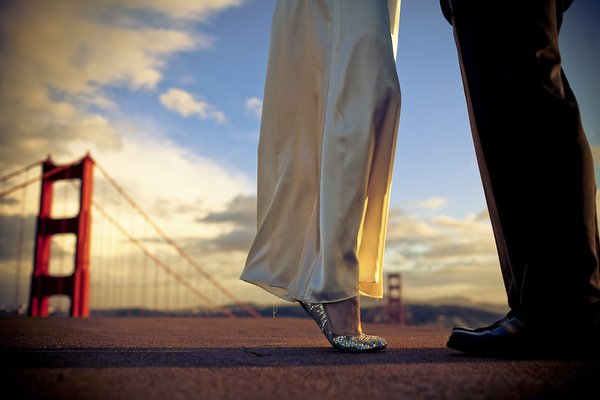 What is it like to work together as husband and wife? We love that we can provide clients with two primary shooters who will cover different angles and aspects of the day in a way that compliments the other. We love that when we critique work, it's over a glass of wine in our pajamas at home. It's a balancing act that requires mutual respect, admiration and a lot of communication. Just like a marriage!
How did you get into it? The two of us first met in darkroom photography class in 2002. Yeah, we totally made out in the darkroom. 😉 Daniel went on to work as the photo editor and photographer for our college newspaper and also interning for the local newspapers. Lindsay pursued the fine art side of photography, continuing her darkroom work and shooting lots of artistic portraits. Eventually, a friend asked us to photograph her wedding in the park. We said, "What the heck!" and jumped right in. It was the most fun we've ever had shooting. That was in 2004 and we haven't looked back.
What is your favorite part/least favorite part? Daniel's favorite part is the action. The crazier and busier a wedding, the better. He loves to think outside the box and get really creative, taking risks and being adventurous. Lindsay's favorite part is the emotions. She considers it an honor to capture the pure, raw and beautiful moments that arise throughout the day. For both of us, our least favorite part is when we start to feel like we're running out of time. A wedding day goes by so fast, for the couple and for us! We put a lot of pressure on ourselves so that feeling of time escaping freaks us out. But ultimately, it's the same feeling that drives us. We always seem to just put our heads in the game and roll with it!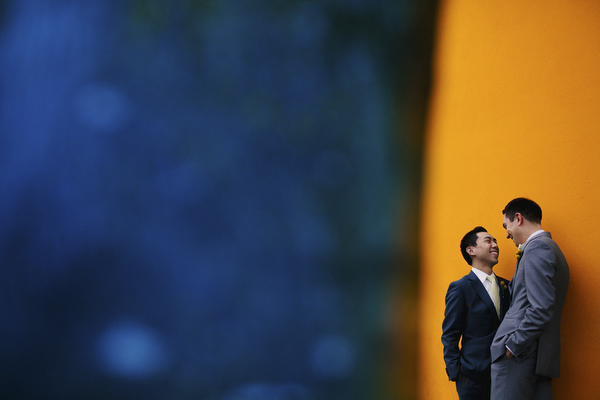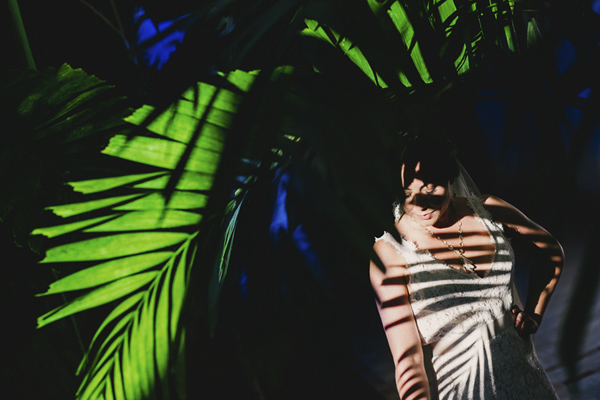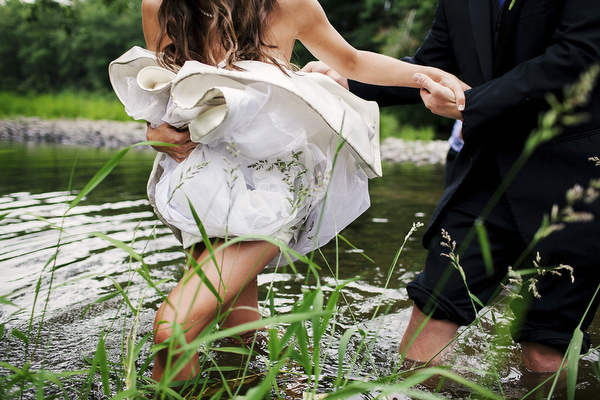 Do you have different roles within the business? We're both the primary shooters, photographing 100% of the time, so that aspect is equal. But on the office front, Lindsay handles on the emails and contracts. Daniel does all the technical stuff, like the website and blog. We both cull/edit photos but Daniel has a talent in the post production side of things and does more of the intricate editing work. Honestly, before Lindsay went full time with the business a few years ago, Daniel did the emails and we laugh thinking about that because Lindsay is way better at it!
Where/what is home? We live in Portland, Oregon, where young people go to retire! Also the land of beer, food and rain. And coffee. We love it here.
That's great! Can you tell me what it is like to live and work in Oregon and the Pacific Northwest? The Pacific Northwest is such a special part of the country. And Portland is a hidden gem of a city that we hope stays that way forever. The food, the people, the culture, it's so unique and hard to find anywhere else. Portland is a great place to be an entrepreneur and there are a lot of creative type people that often become our clients. We love working with that clientele because they appreciate photography on a different level and have an artistic eye as well.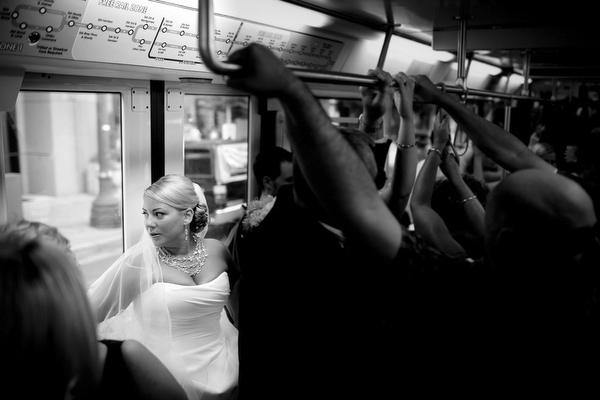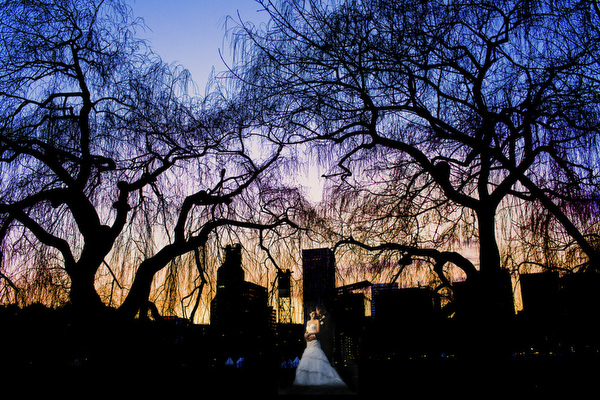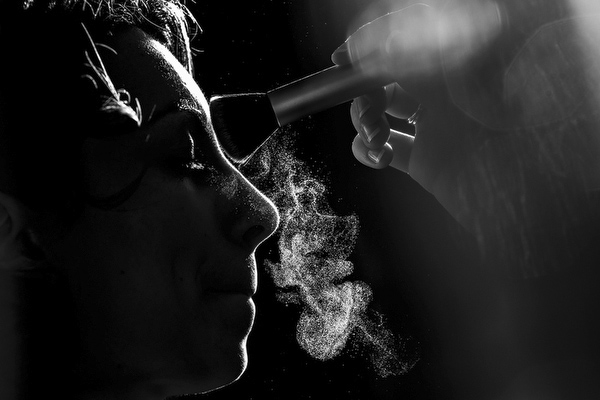 What three photographers do you admire or who has inspired you, either in the past or right now? We're going to cheat a little bit here because how can we name just three?
Collectively: We love Ben and Erin Chrisman and have looked up to them for as long as we can remember. Shout out, homies!
Daniel – Scott Schuman, Chris Burkard, Henri Cartier-Bresson
Lindsay – Jenna Shouldice, Elliott Erwitt, my husband, Daniel Stark 🙂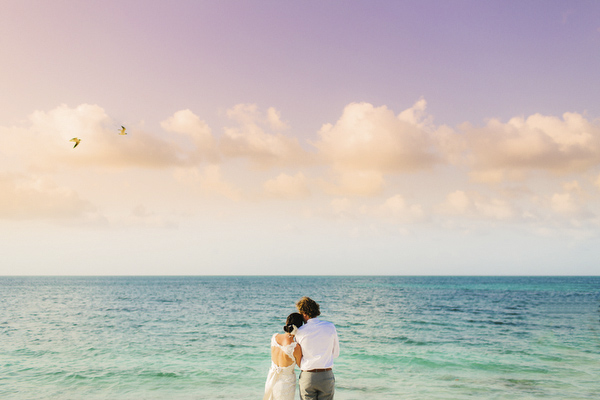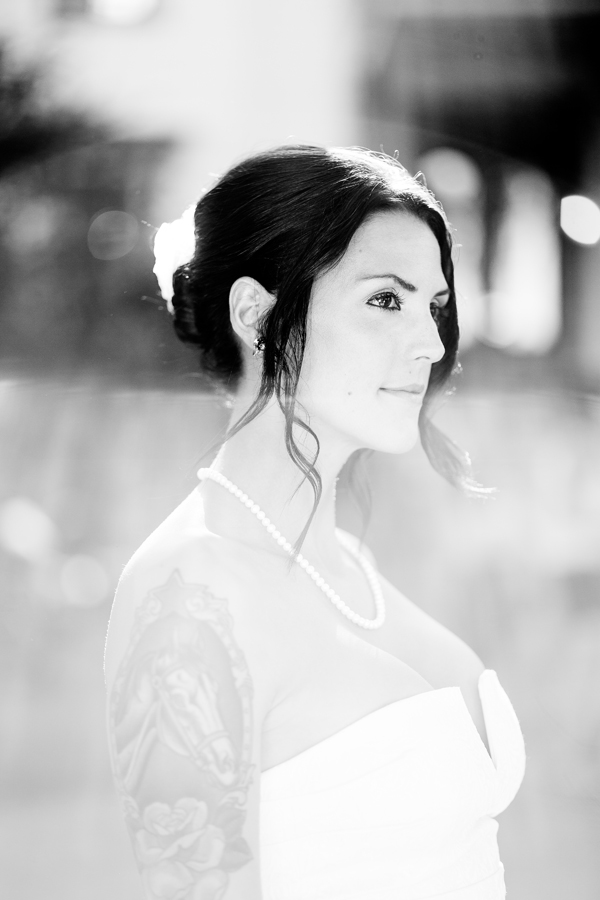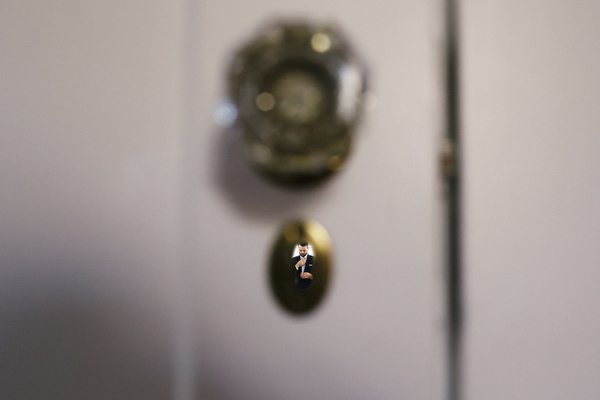 Describe an average day for you. During the week, Daniel wakes up super early and Lindsay sleeps in. But when we're both up, we don't go straight to the computer. Daniel makes coffee, Lindsay makes tea. We talk, read the paper, check Instagram. Then we go to the computer. We'll edit photos, answer client emails (well mostly Lindsay does that) and work on projects in our pajamas until about noon. Then Lindsay goes to yoga and Daniel goes for a run. After which, we go back to work for the rest of the day. But every night we make time for each other. We stop, turn off the computers, pour a glass of wine and talk about something other than photography. Ok, realistically it comes back to photography a lot. We love to cook dinner together, watch an episode of Homeland maybe, and pet our two kittens. We work a lot but we rest a lot too. Balance.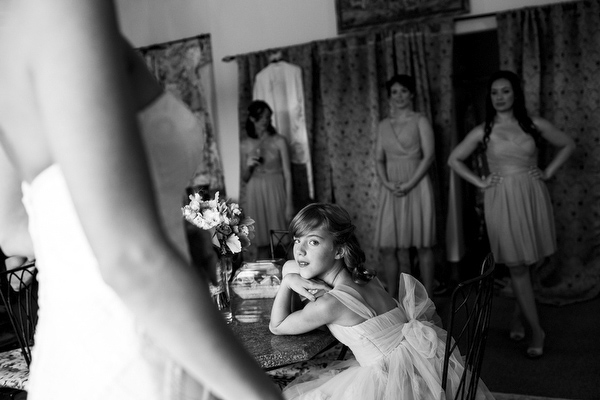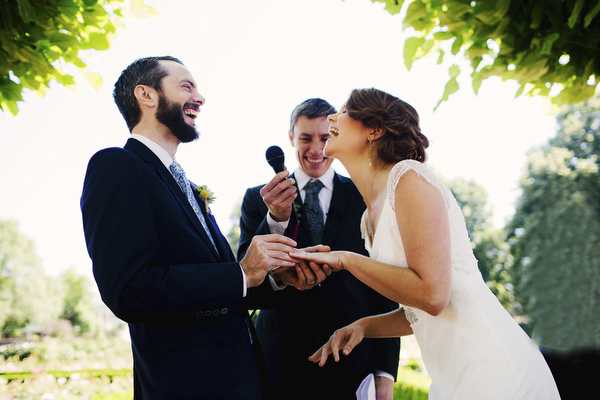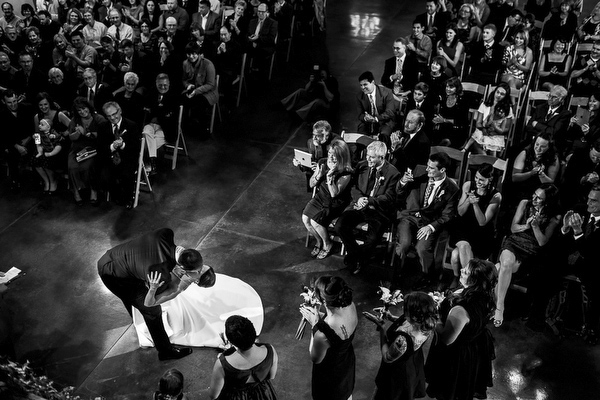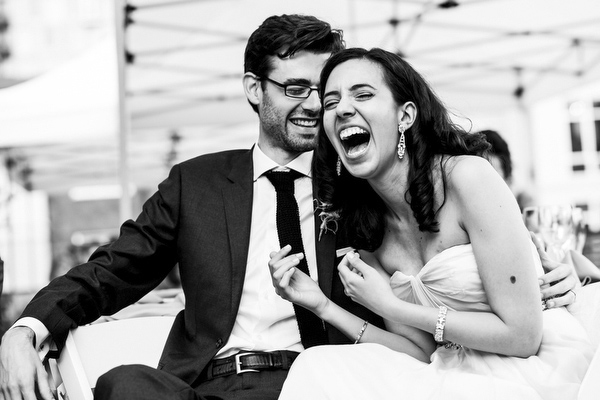 What's the worst job you've ever had? Daniel used to fold pizza boxes. Who knew that was even a job? He's come a long way, baby.
Lindsay has had every job you can think of but the worst job she ever had was to scan shirts at Macy's in the middle of the night for their inventory. Why??
How do you prepare for a shoot or a wedding?
Lindsay – I do yoga. Once, on the morning of a destination wedding, I participated in a yoga class with the bride and her bridesmaids! It was fun and made the bridal party portraits run even smoother!
Daniel – The night before, I prep all our gear and then I check it all again in the morning. I like to go on a long run to clear my head. Oh and right before, I remember that I need to iron my clothes!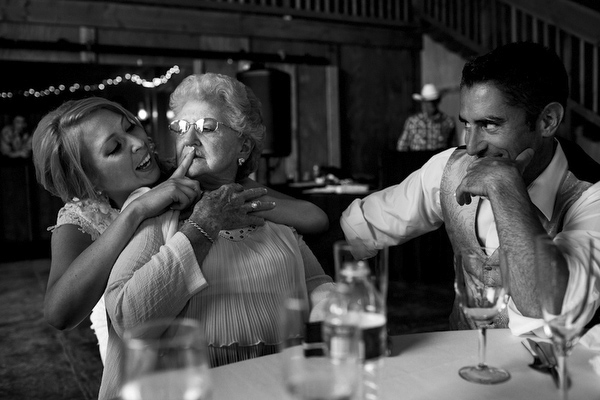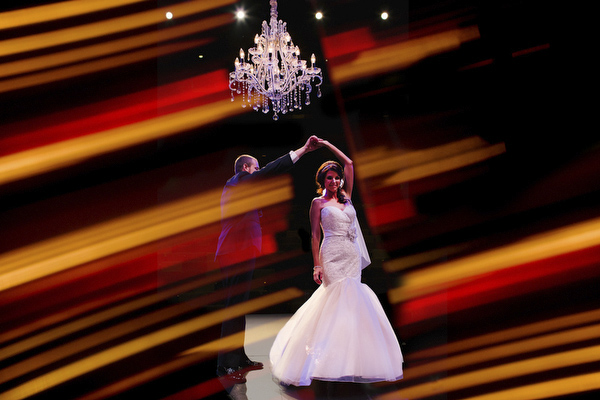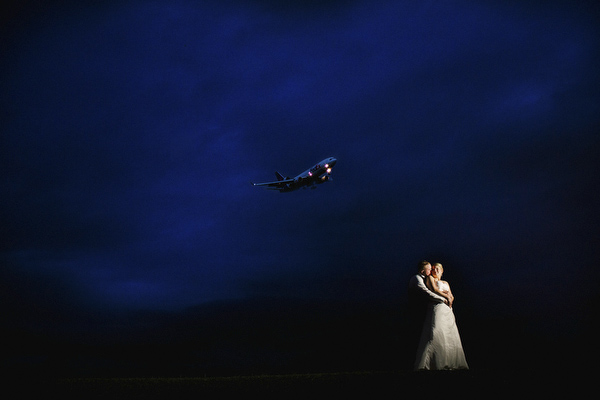 What is your creative vision? What do you desire to express with your photos? We want our clients to be able to hang their photos on their walls and say, "Wow!". We love to take amazingly creative wild photos but most importantly, we want to capture the emotion and spirit of your day. We want to reveal the moments that may have gone unnoticed and leave you thinking, "Those little ninja photographers are amazing! How did they get this?!" Your photos are a story that you will pass down for generations. Our vision is to tell your story…but with some kickass angles and light.
How do you like to spend your time when you aren't shooting weddings? We both love to shoot film since that's how we started and how we met. Daniel has a Hasselblad that he is slightly obsessed with. We love to take photos of our friends and family. And our cats. We also enjoy wine, cooking and traveling.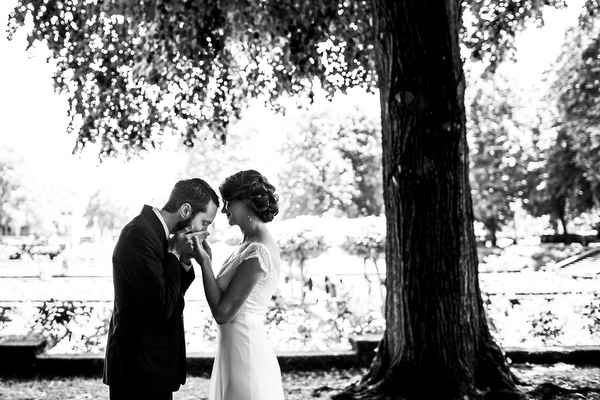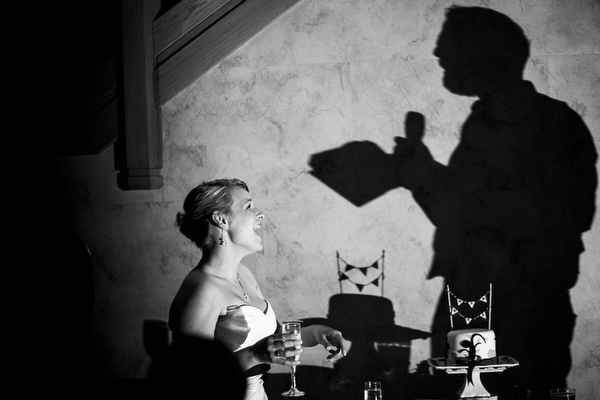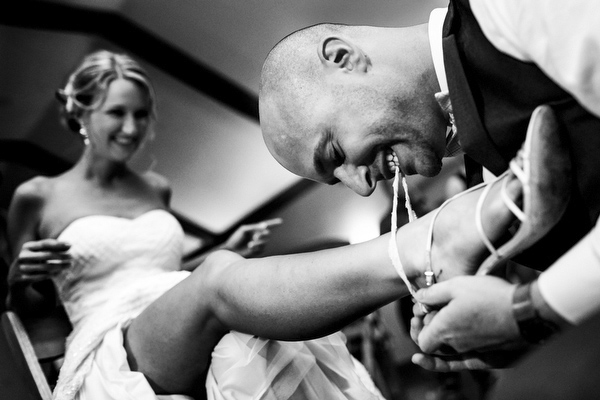 What makes you give yourself a mental high five? When your pocket wizard finally fires. haha. (but seriously, can we get an amen?) When we get stuck on a particular vision and finally execute it. Receiving thank you emails from the bride and groom. Oh and being interviewed by the fabulous ladies of Junebug Weddings!
Best advice you've ever received about being an artist? "Photography is an act of observation. It has little to do with the things you see and everything to do with the way you see them." – Elliott Erwitt
Best advice you've ever received about being a happy human? "Live your best life." – Oprah  Yes, we just quoted Oprah. Kind of corny but we always come back to it. Do what is best for you is what it boils down to for us. Fill your life with people who love you and support you. Do work that is meaningful and makes you feel good. Live your best life, whatever that equates to for you.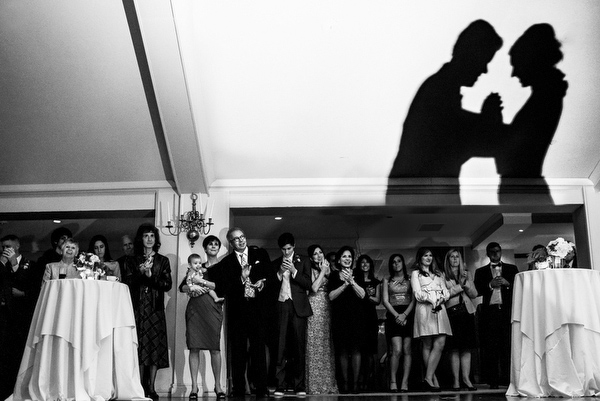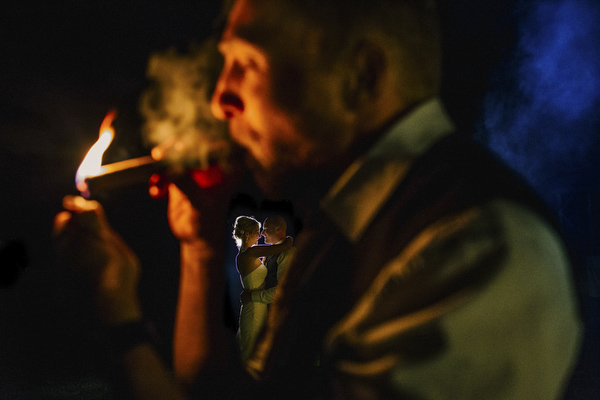 How do you know you've done a great job for your wedding clients? When we're covered in mud, sweat, and pretty much look like crap at the end of the night…success! On the car ride home from every wedding, we're always quiet for a few minutes and then look at each other, laugh and give a high five.
Favorite image of yourself? Our buddy Ben Godkin took this photo of us (see below) while him and Caroline were visiting us this summer. It sums up our personalities perfectly!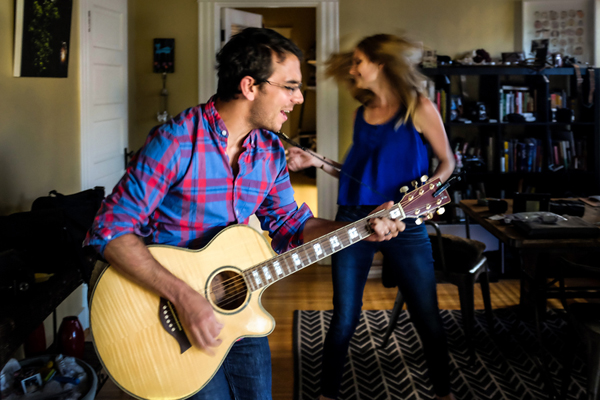 Any direction you would like to take your photography? We just finished the process of re-branding our business to Stark Photography (previously we were known as Daniel Stark Photography) and we're so excited about that! Our photography has always been about moments but it is more so now than ever. We love to try new things and get crazy with technique but more and more, it's coming back to the moments for us.
What are looking forward to most right now? Taking a vacation! We love Hawaii. It's where we go to check out and refresh ourselves for another season. Aloha!
Hope you enjoyed our interview with Stark Photography! To see more of their incredible work, visit Stark Photography's recently redesigned website.