You might be familiar with Jordan Voth and his work for its editorial vibes or warm, dreamy tones, but there's a lot that goes on behind-the-scenes in order for Jordan to work his magic behind the camera. From owning a Seattle retail shop with his girlfriend and running a successful photography business, Jordan must stay organized and on top of all things business-related. And what's his secret? It's not the latest or trendiest management system, but rather, it's his own tried-and-true self-made system. Keep on reading to see what Jordan has to say about keeping your head down, working hard, and figuring out what works best for you.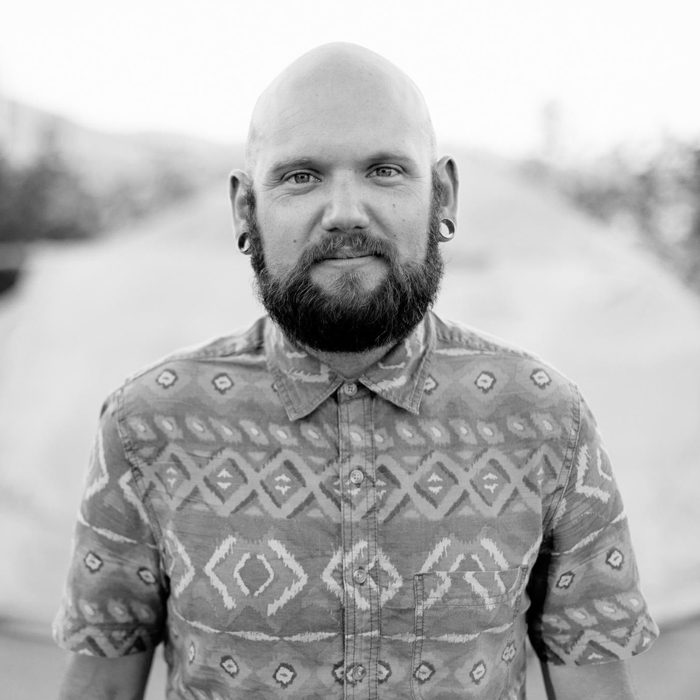 all photos by Jordan Voth
Introduce yourself! How long have you been shooting and how old is your business?
Hey! I'm Jordan Voth. I turn 30 next month and I've been taking photos for a looooong time (at least it feels like a long time). Like 12 years now which sounds crazy when I really think about it. I went to school for accounting & finance and worked as an accountant for two years before moving into photography full-time. This year is my fifth year full-time. I'm based in Seattle, WA but I travel a lot and I'm most often in California or Arizona (I really love the desert).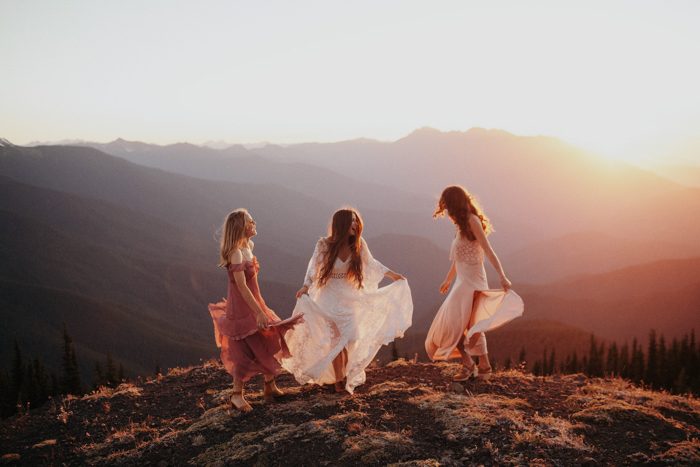 Describe your workspace and studio
My girlfriend, Gillian, and I also own a retail shop in the Ballard neighborhood of Seattle called September. In our shop is a loft space which is where my office is. It's pretty rad getting to work up there and be around her and our employees/friends when I'm in Seattle.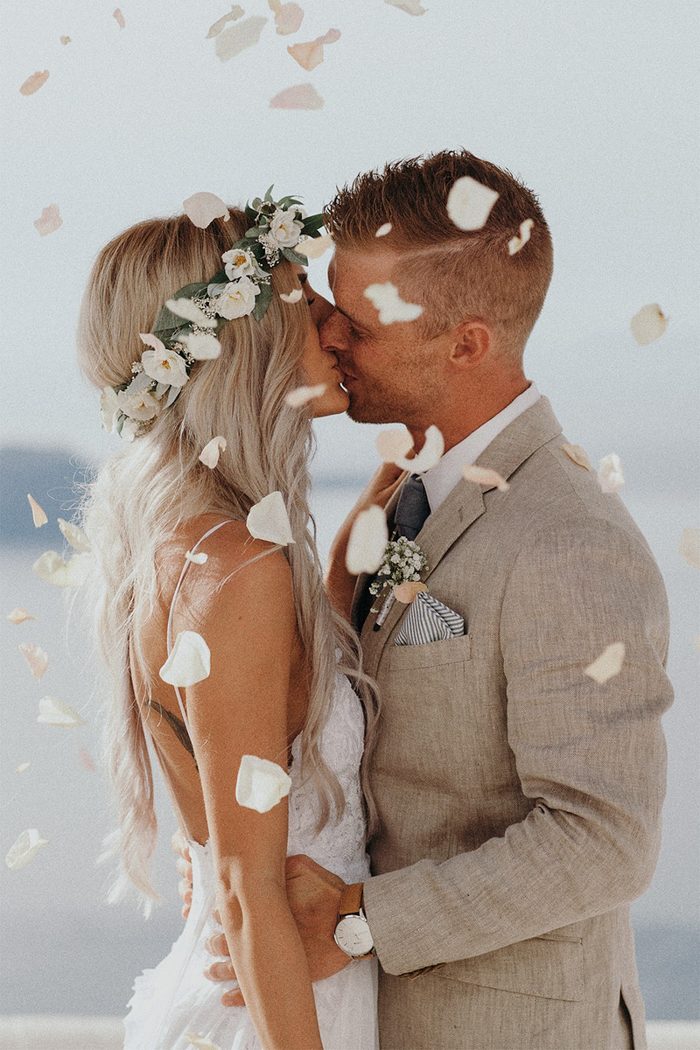 Describe an average day for you
Every day tends to be different, but if it's a day I'm home, we'll get down to the shop around 10:30-11 am. Sometimes I'll wake up early and do some editing/emails at home first. If not, I'll start when I get down to the shop and we'll work down there until we close, which is usually around 6 or 7 pm. Then in the evening we typically are either working on house projects, taking our two dogs to the park, or hanging out with friends.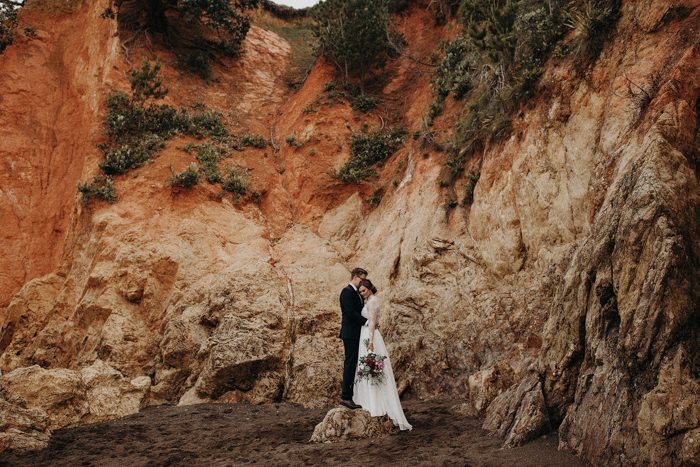 Where do you find inspiration?
I actually find a lot of inspiration from other fashion photographers. I really enjoy following that type of work more than wedding photography. I started out shooting fashion/lifestyle work before getting into weddings and I think having that experience has helped bring a bit more unique perspective to my wedding photography.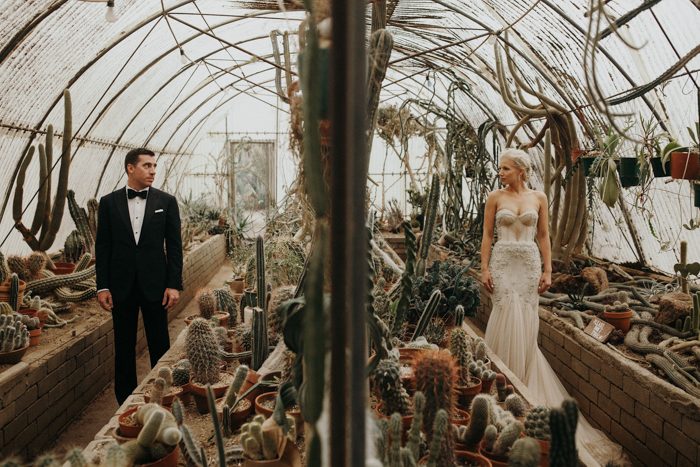 What has been a memorable roadblock in your journey to becoming a successful, confident wedding photographer?
The biggest roadblock was that I was straight-up afraid to shoot weddings for the longest time. I was shooting lifestyle/portrait work for a few years before I finally decided to shoot a wedding. My first wedding was for a friend of mine in North Carolina. The next was for my cousin in Oregon. After that I realized I really enjoyed it and decided to pursue it more (though I probably only shot three to four per year at that point). I wish I would have started shooting them earlier, but I feel like everything happens the way it's supposed to and it allowed me to focus more on the portrait aspect of things which I think has helped a lot when it comes to my wedding work.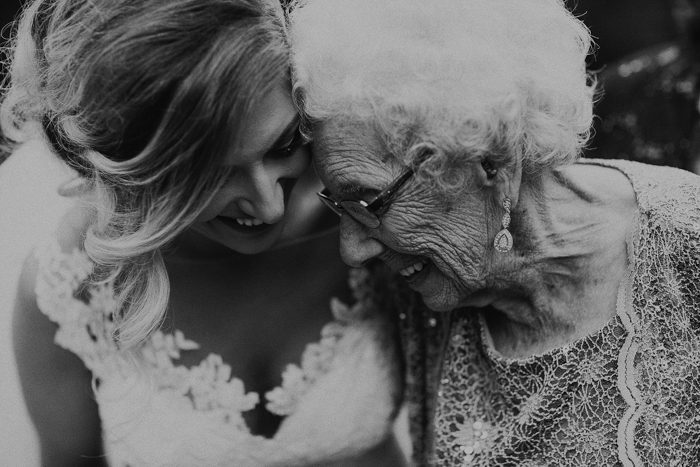 What achievement, moment, or success are you most proud of?
I think the fact that some of my favorite photos I've ever taken have been really cool organic moments that I could never duplicate again is what I'm most proud of. In terms of awards or publishings, being named one of Rangfinder Magazine's Rising Stars of 2017 was a pretty awesome achievement.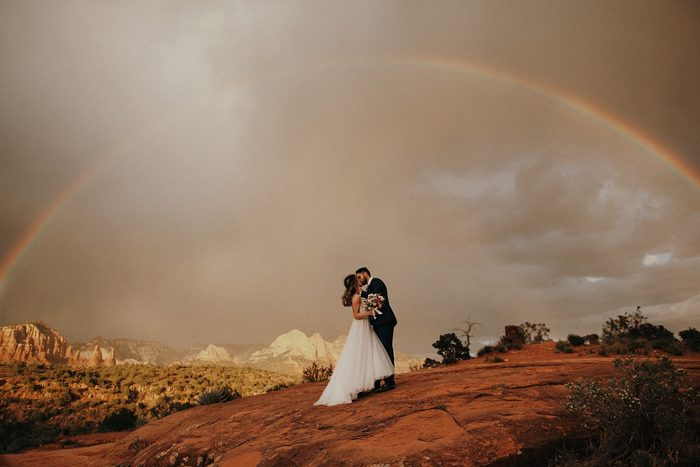 What's a goal that you're working towards?
Lots of things. I've been a one-man show for a long time. I have a hard time giving up control and letting others do things their way vs doing it my way. I have an amazing assistant now that has helped take some of the admin tasks off my hands. We're in the process of building a new website, some updated branding, new blog posts, etc. Beyond that, it's just refining my workflow and the experience for my clients which is a never-ending goal.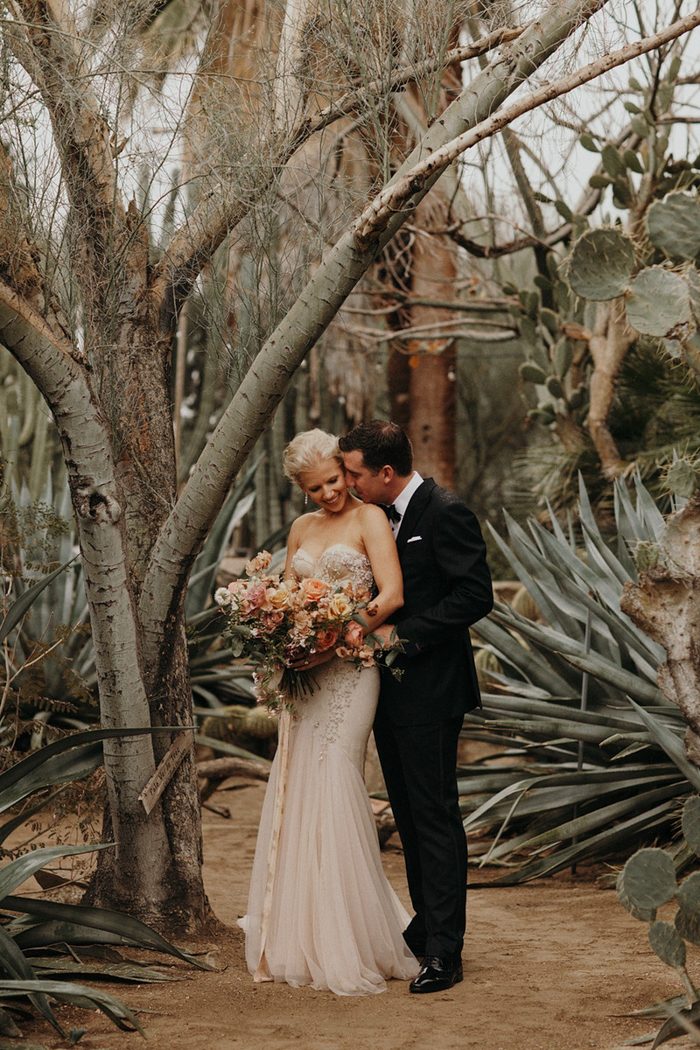 What's your favorite part of the wedding day to capture?
That's really tough because I love all the different moments that happen throughout. I love the getting ready portion and trying to find ways to be creative with that. The ceremony may be one of my favorites, especially when the couple has written personal vows to each other. Photographing toasts isn't necessarily the most creative thing moment to capture but it's also another part I really look forward to because there are some really funny stories and genuinely proud speeches that are pretty powerful. It's awesome. And, of course, I love shooting portraits!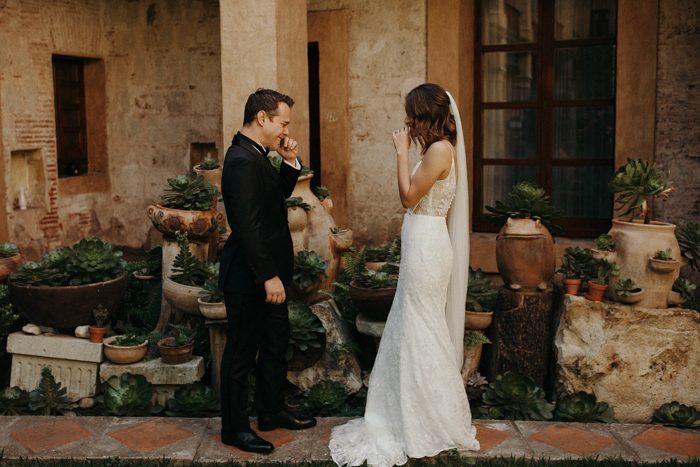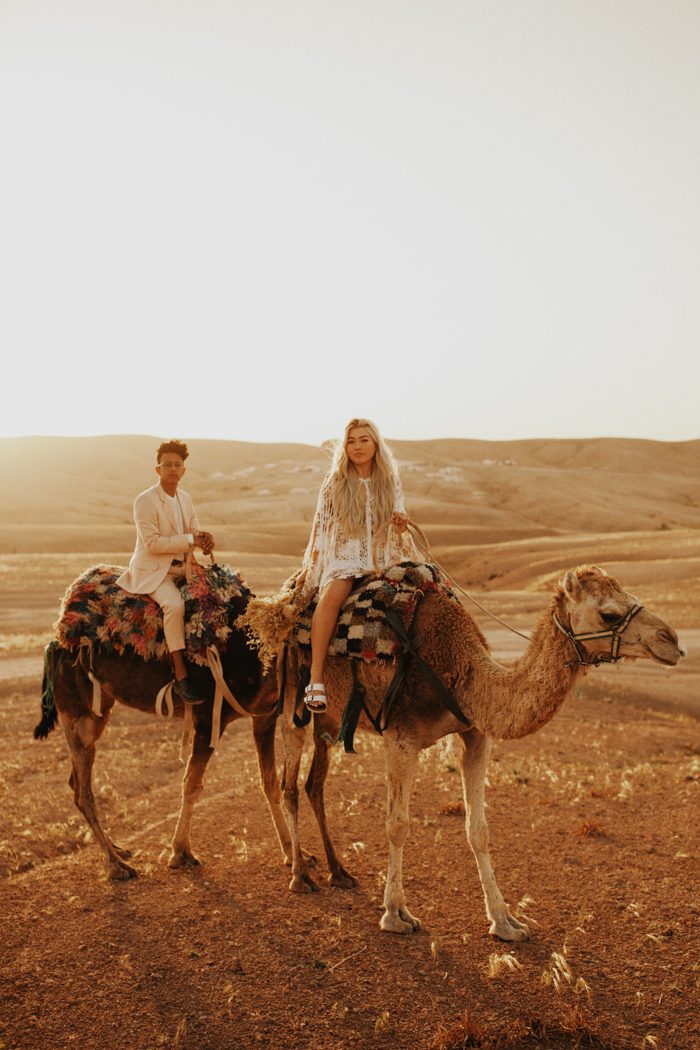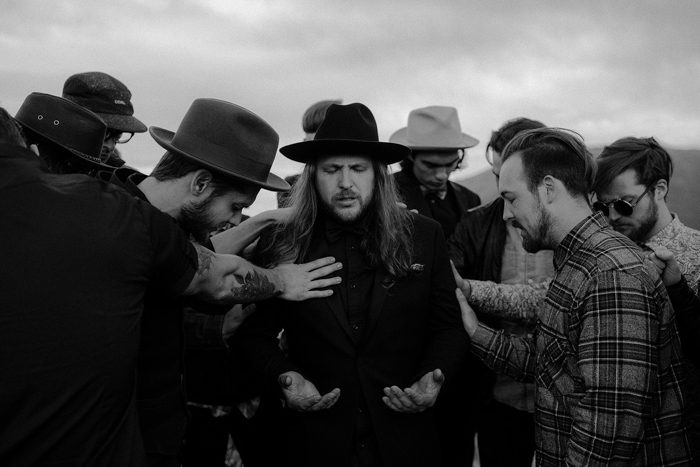 What are you doing to market your business to couples?
At this point, it's just Instagram, Pinterest, and referrals or word-of-mouth. One of the reasons why I'm building a new website is to connect more with potential clients through that. My website thus far has always been very minimalist but trying to get away from that now.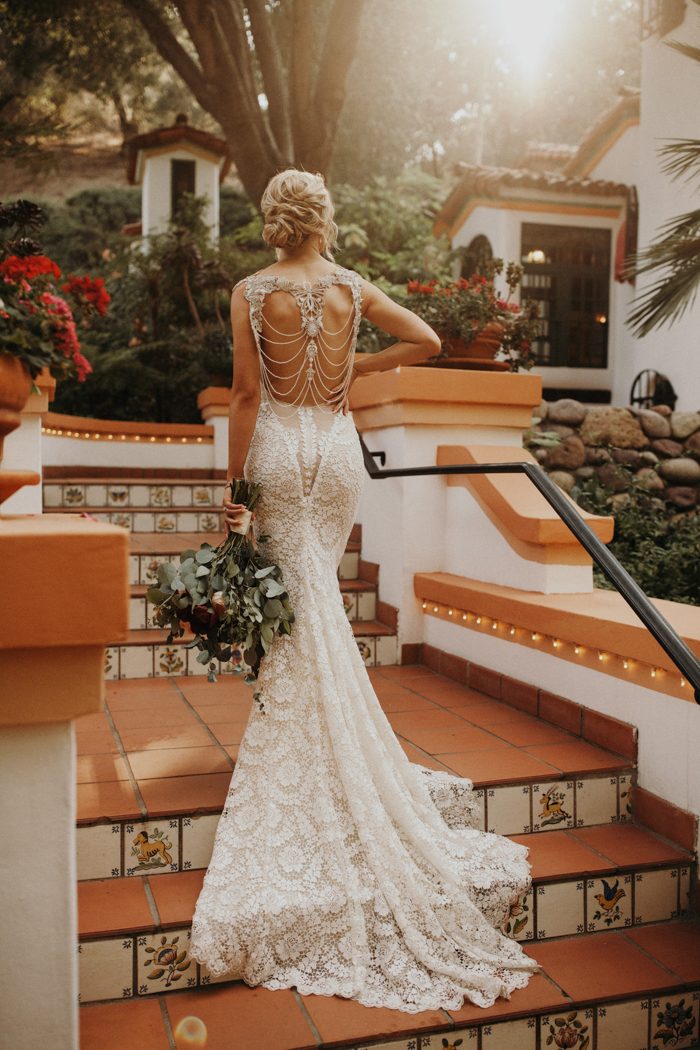 Tell us about an engagement session that stands out to you the most and why. 
Oh man, there's a lot but one of them was with my friend Casey who is an influencer in LA. We had shot together many times leading up to that and knew we wanted to do something really awesome/fun for it. So we teamed up with a bridal boutique and shot four sessions over three days (evening, sunrise, evening, sunrise) in Arizona. We started in Tucson and then moved up to Sedona for the rest. It was super rad and a big challenge trying to figure out the most ideal timing for each location and determine if it should be a sunrise or sunset spot. In the end, we created some super rad images that I was really proud of.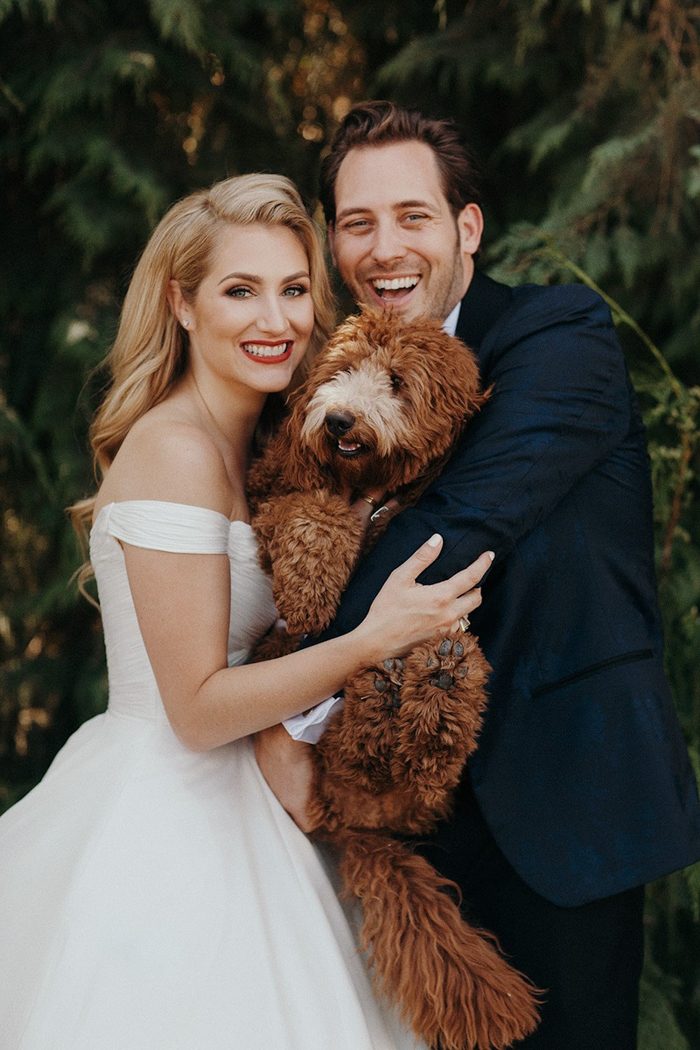 Walk us through how you connect with your couples prior to the wedding day?
The engagement session is a big one for me. We're usually hanging out for two to three hours (sometimes longer if the location is further away). I try to ask them all sorts of questions to get the conversation to flow pretty naturally. This gets them comfortable for the engagement session itself but also just in general with me. I'm no longer some internet person they're emailing and now have a personality/voice to match the emails and photos.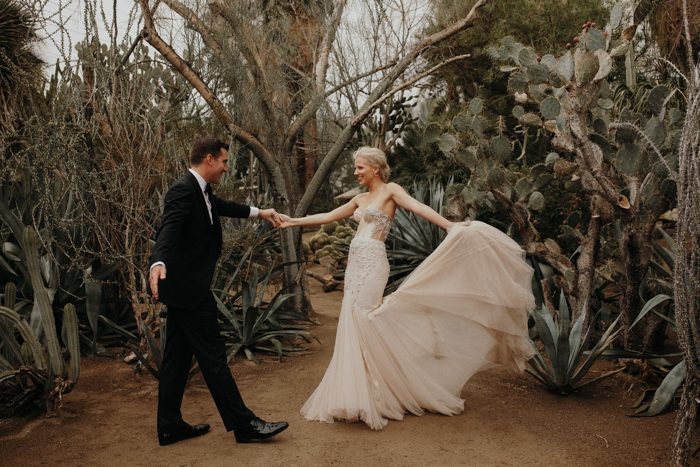 Do you stay friends with your couples after the wedding? 
Some I do! I think it's impossible to stay close friends with all of them and I think anyone who says they do is lying. Haha. But I do always love to hear from any and all later on down the road. I ran into a client (their wedding was probably four years ago) while I was pumping gas recently. That was super random but cool to catch up for a quick second. Some clients will pop into the shop every now and then as well and if I'm around it's cool to catch up.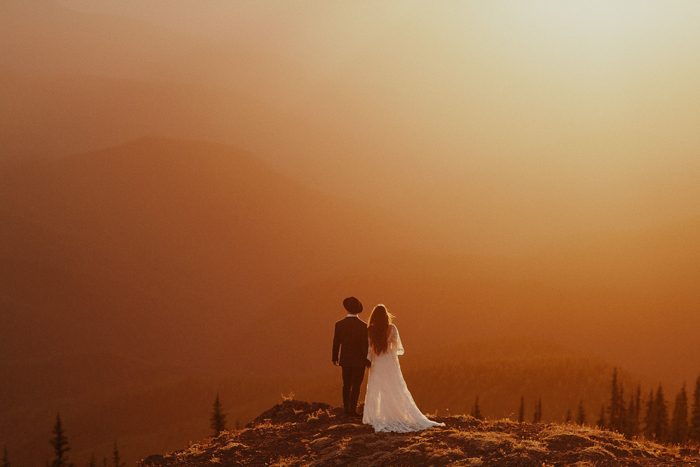 What are you doing with your branding to attract clients?
I want my branding to really reflect things that I like and mesh well with what I like to shoot. That way if they like it too, we're gonna be a great fit.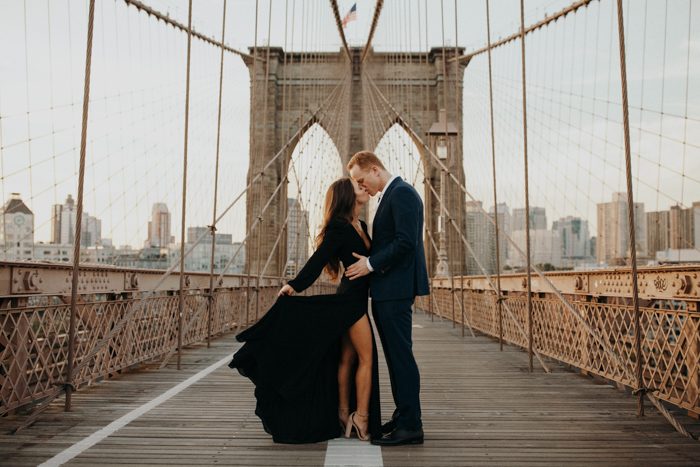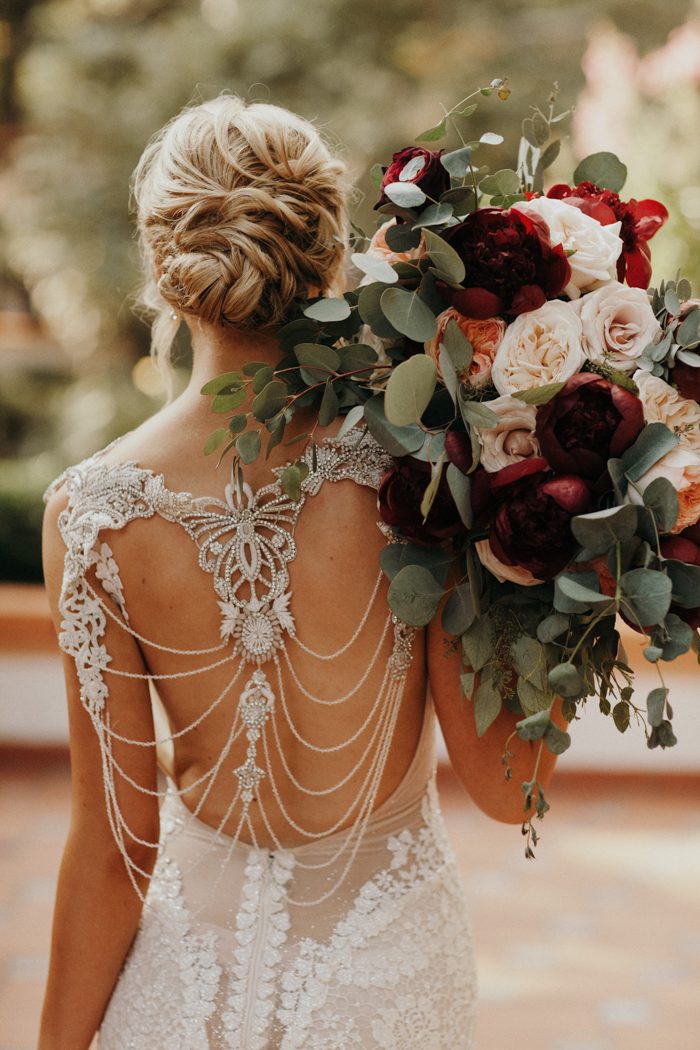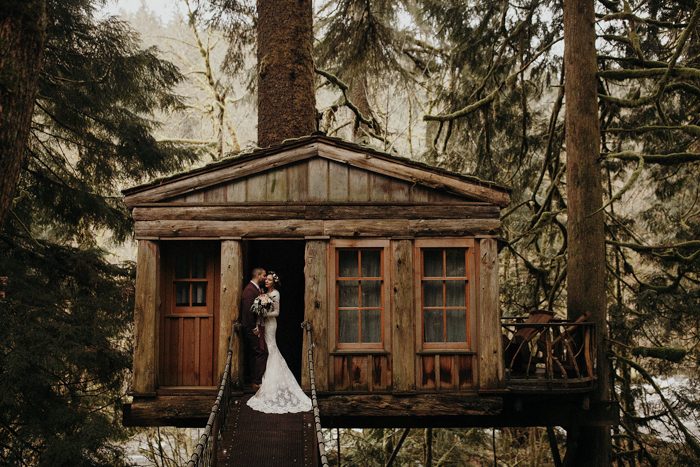 What is your data management workflow?
I have four LaCie HDs that I back up to when I'm on the road. One of those is my working drive which is actually two drives in one enclosure that is set to RAID 1. Once I'm home I also backup to my iMac which has CrashPlan running and backing up to the cloud. After a session or wedding is edited and delivered, I'll move it to a four-drive 16TB Western Digital NAS. CrashPlan also backs this up to the cloud as well. This setup is all at my office and I'm still working on figuring out a solid workflow for also backing those images up at home as well.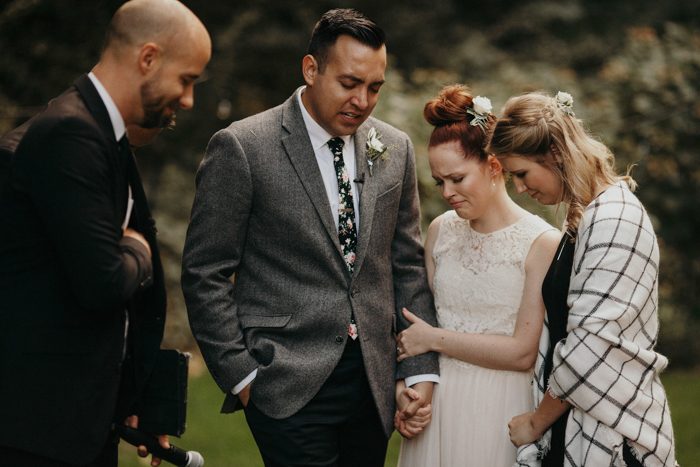 How do you keep your business organized? Do you use a client management system? 
I'm a former accountant so spreadsheets are life! I use them a lot and customize them to pretty much have everything little thing in order so I always know where I'm at with a session. I've tried using some CRM's but I always feel there are features I wish I had.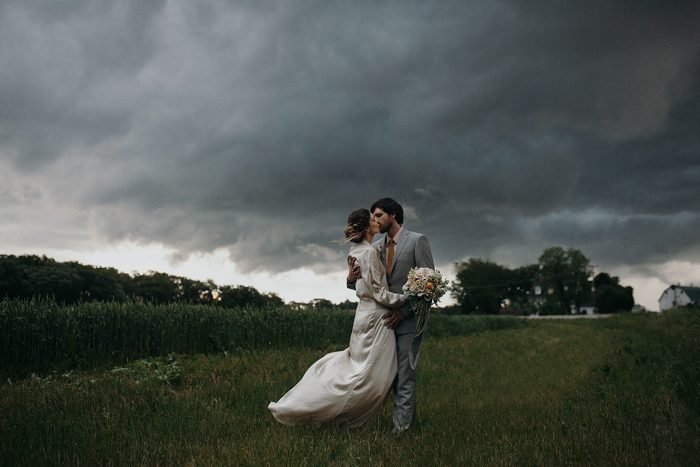 Do you have any tech hacks to have a more productive business?
One of my favorite tech pieces is my four-bay Lexar card reader. Unfortunately, Lexar is no longer a thing and it's no longer made but it's the best being able to download four cards at once vs. each card individually (I usually shoot on 32gb cards so I end up with five to seven per wedding).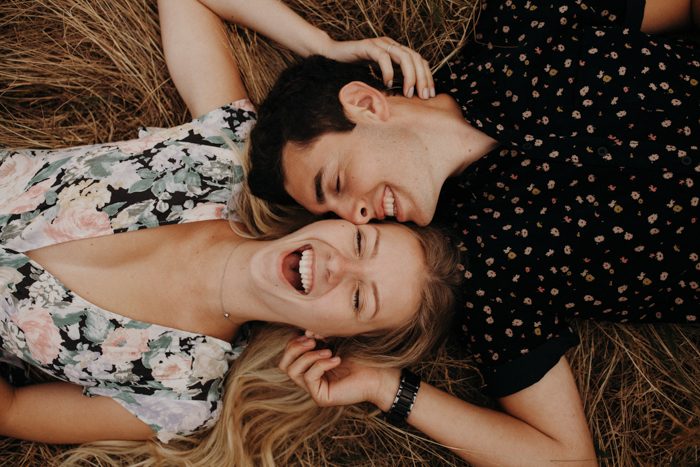 How much of your time is taken up by social media?
It seems like it's getting to be less and less. Which is good. I still find myself scrolling through Instagram pretty often mostly because I just like looking through photos. But lately, I haven't been posting as much.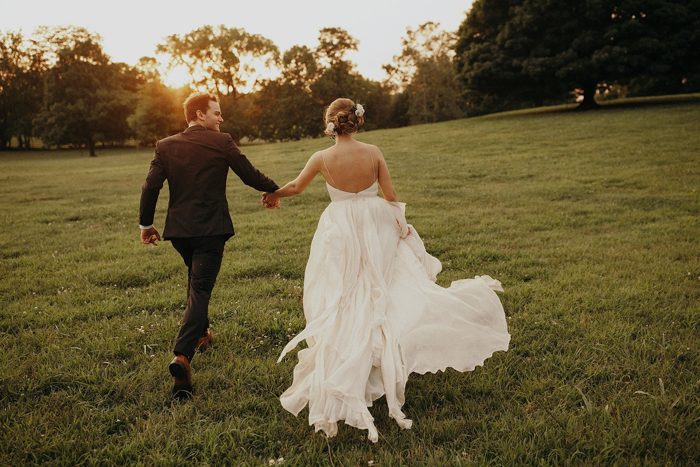 How has social media affected your business? 
It's been huge! When I was first starting out Flickr was the main platform photographers were on. I met some of my now good friends through that site. In 2008, I mostly shot concerts and would message bands through Myspace to get a photo pass. So social media in general from those two platforms plus Facebook and Instagram has been so useful to getting my work out there in front of everyone.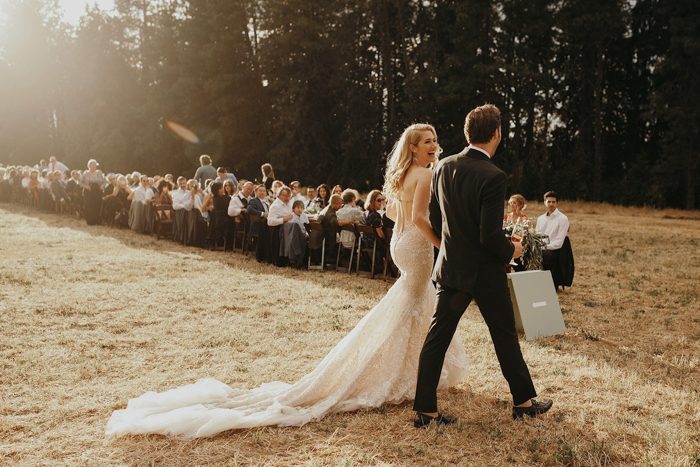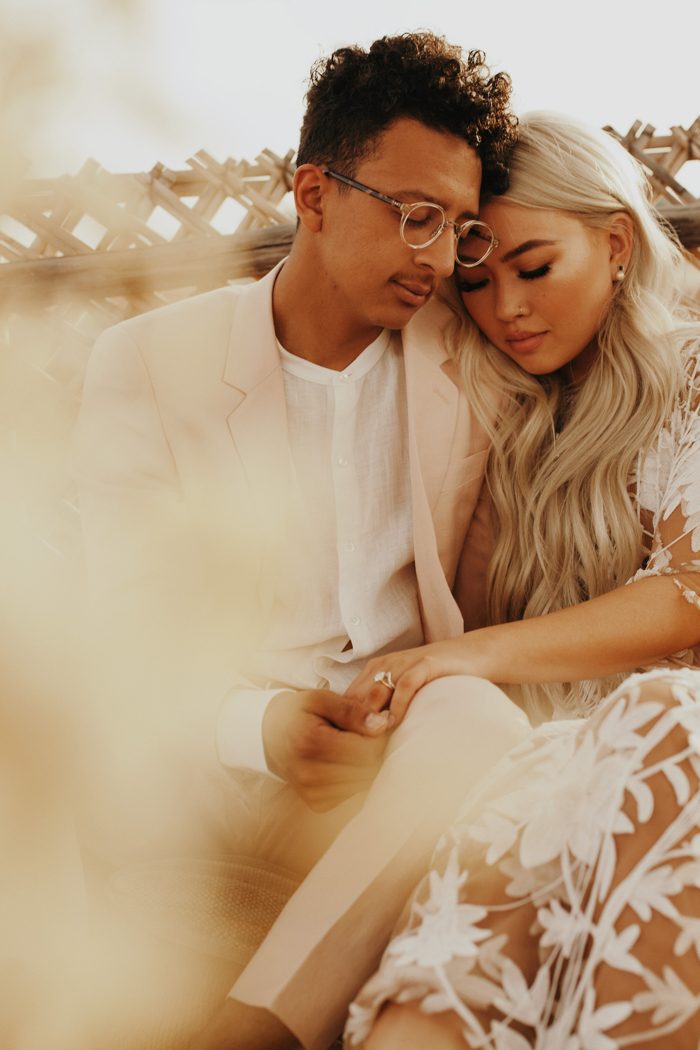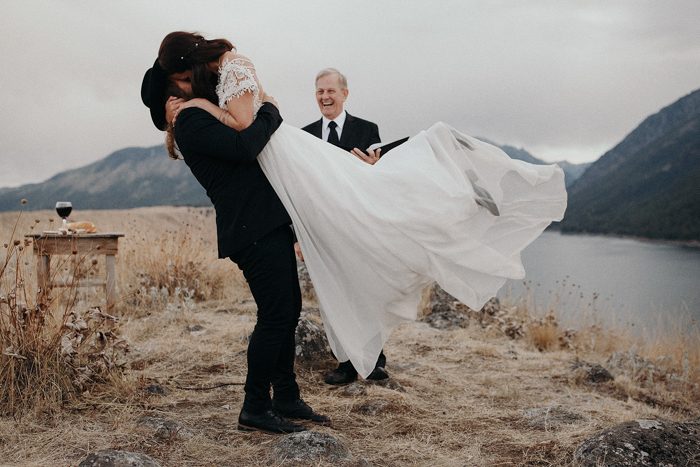 List all of the gear that you bring to your weddings
Canon 5d Mark II (x4)
Canon 24mm f/1.4L
Canon 35mm f/1.4L II
Canon 50mm f/1.4L
Canon 85mm f/1.2L
Canon 135mm f/2L
Canon 580EX II (x2)
SanDisk CF Cards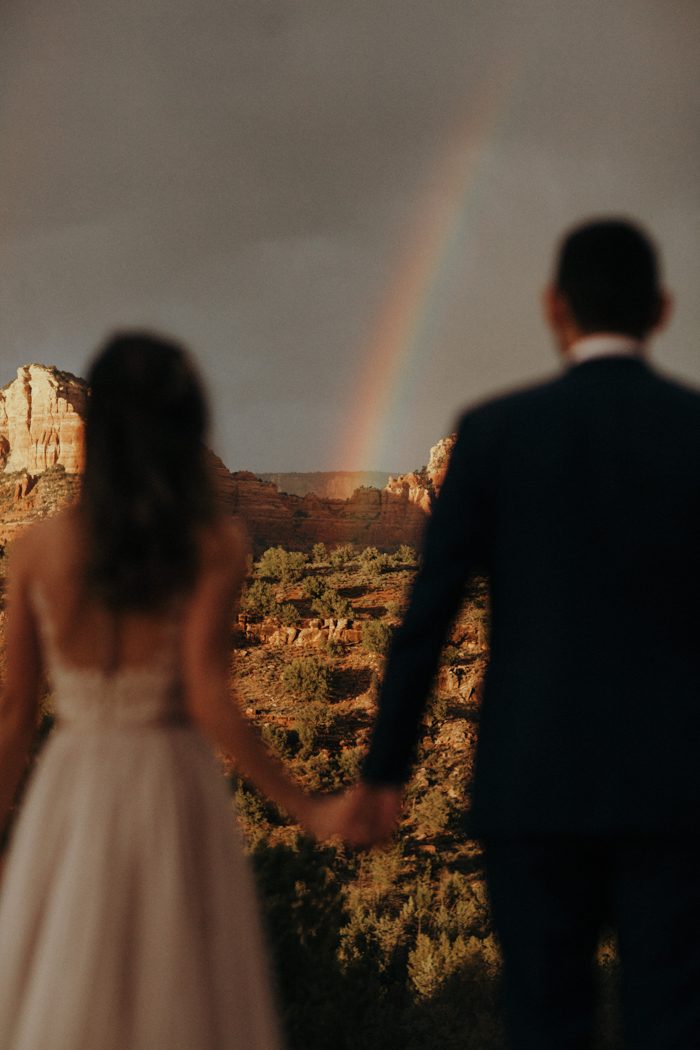 Do you have any bucket list locations that you hope to shoot at one day?
I really want to shoot in the Dolomites someday and it's looking like that may happen next year, but I won't get my hopes up quite yet. 🙂 Beyond that, the Faroe Islands, Portugal, Patagonia, Alaska, Australia & Norway are all other spots I would love to shoot in.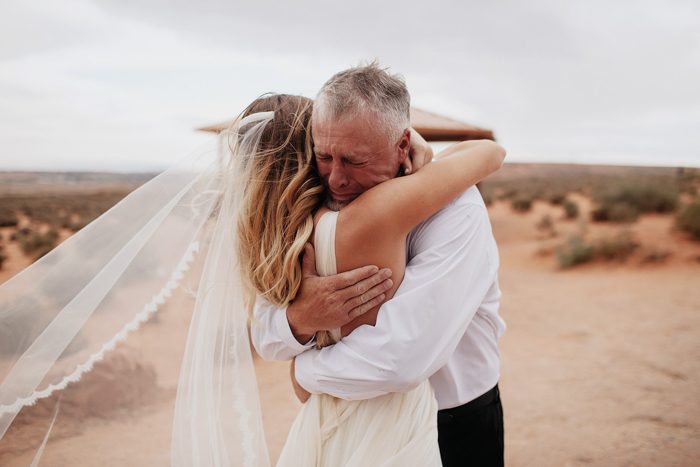 What is your favorite image that you've taken?
Oh man, that's so tough. I'm going to include two from the same wedding. There's a lot but this one is still one I'm really proud of and I've shot this same image multiple times for other clients but this was the very first one and I know I will never top it. 
India reached out to me about her wedding somewhere around the Grand Canyon or Page, AZ. They ended up settling on Horseshoe Bend as a location which I was so stoked about because I had been there a couple of times and was dying to shoot something there. It's really weird but I honestly feel like I shoot better when I'm tired. Haha. I had booked a wedding a day prior in Oregon which was about 5 hours away from my apartment in Seattle. I drove down, shot that wedding until about 10 pm or so and then drove straight back to Seattle afterward. I got home around 3 am, quickly packed, and flew out to Arizona a few hours later. I landed in Phoenix and then made a 4-hour drive out to Horseshoe Bend where I met India in the parking lot and started shooting her getting ready. I didn't even get to meet Jay until after the ceremony because he was already down at the ceremony spot. Instead of walking ahead and rushing down to the ceremony spot, I decided to walk down with India and her friends which is when I shot this photo of her dad seeing her for the first time in her dress. It was so rad and I'm so so glad I chose to not rush down there where I would have missed this shot.
This day was a pretty unusual day in Page, AZ. This has been the stormiest non-stormy day I've ever seen there. Weird, right? It was literally raining everywhere but Horseshoe Bend. There were just super dark clouds out in the distance and thankfully they never came our way. It was super windy though. So once we got down to the ceremony spot, they had the ceremony and everyone's hugging each other. We started shooting some family members and it gets to the point where I'm like shoot, we need to start shooting portraits of India and Jay because with how dark the clouds are, it's getting darker sooner than I was anticipating (which actually was kind of nice because no sunset meant fewer people so the bend was essentially empty by the time we started shooting). So we start shooting and I had them come out to this spot. The wind is ripping through this area and I'm giving them some direction though I will give so much credit to both of them because they were so comfortable and natural in front of the camera. It helped so much being on a time crunch and having them already comfortable. In preparation for this shot, I had rented the Canon 11-24mm f/4L lens because the thing about Horseshoe Bend photos is they are very deceiving. It's so much bigger in person than what it appears to be in photos because it's always shot with such a wide-angle lens. So I fired off a few shots with this lens and then we moved onto the next thing. I didn't even really get to take a good look at the back of the camera to see what I had got. I just wanted to shoot as much as I could before it got too dark. We shot for probably 20-25 minutes and then walked back to the car to head over to the reception. By the time I got to my hotel, I was exhausted. I started downloading photos and actually fell asleep sitting up in bed looking through them with my laptop on my lap. Haha. So I didn't even get to see this photo until the next morning. But when I came across it, I was amped.
Do you have any advice for those who are just beginning to pursue a photography career?
Enjoy the process and don't rush it. I wish you could visually see where everyone is at in the career/life along with their photos because I constantly hear about people just getting into it who want to be as good as someone who's been shooting for 10+ years. It just doesn't happen like that and when it does, it's rare. Don't buy the top of the line gear or a ton of different presets, just go out and shoot and do your thing.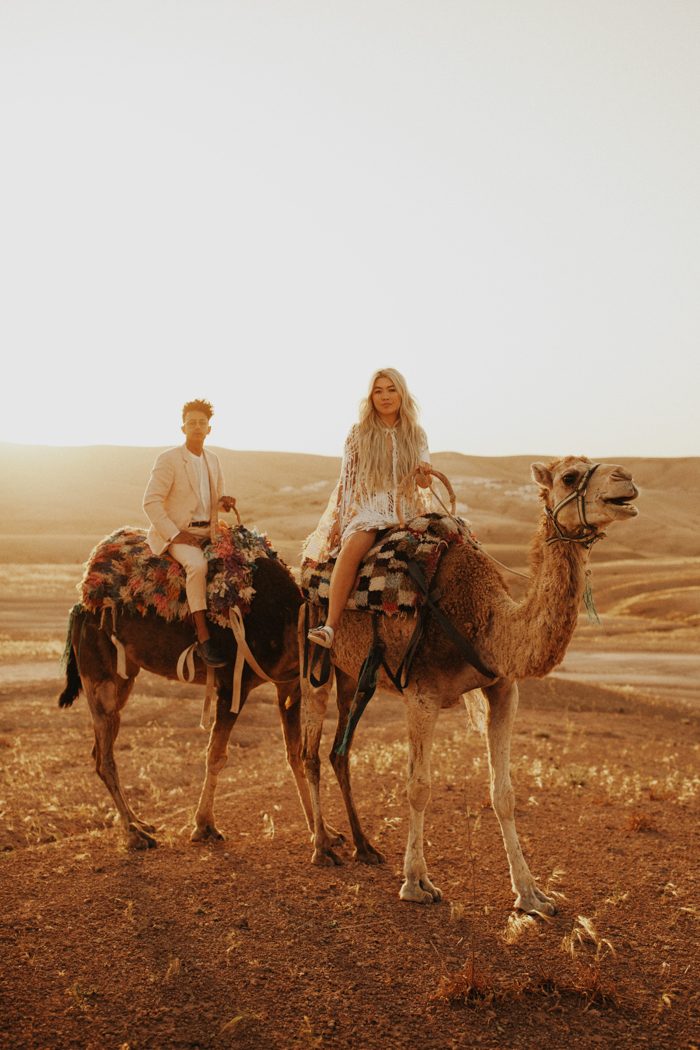 Describe your editing process?
I do all of my editing in Photoshop. I've actually only opened up Lightroom once and was like nope. Haha. It's not for me. Since I started out shooting lifestyle/fashion work first, Photoshop made much more sense (and Lightroom wasn't even around yet). At this point I know Photoshop so well it makes no sense to switch. I use a VSCO preset as a base and then have a set of 7 layers that I add in PS that really gives it the look of my style.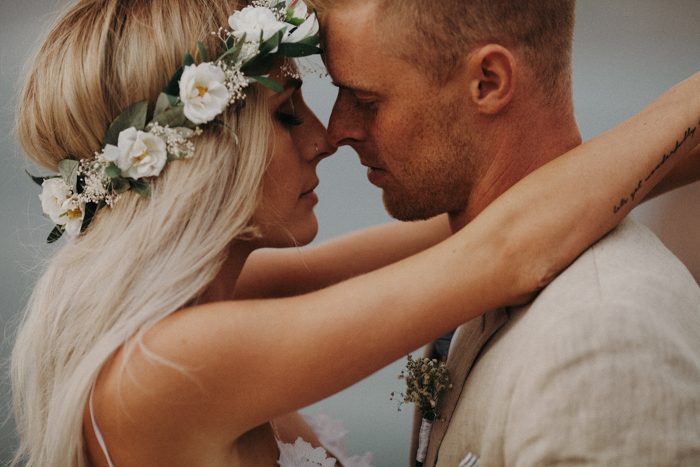 What software applications could your business not live without? 
Adobe Bridge and Photoshop, Photo Mechanic, Excel, and Smart Albums are the ones I use the most. Smart Albums is such a helpful program for people who sell albums. And if you don't sell albums, you should be (and you should use Smart Albums 😉 ).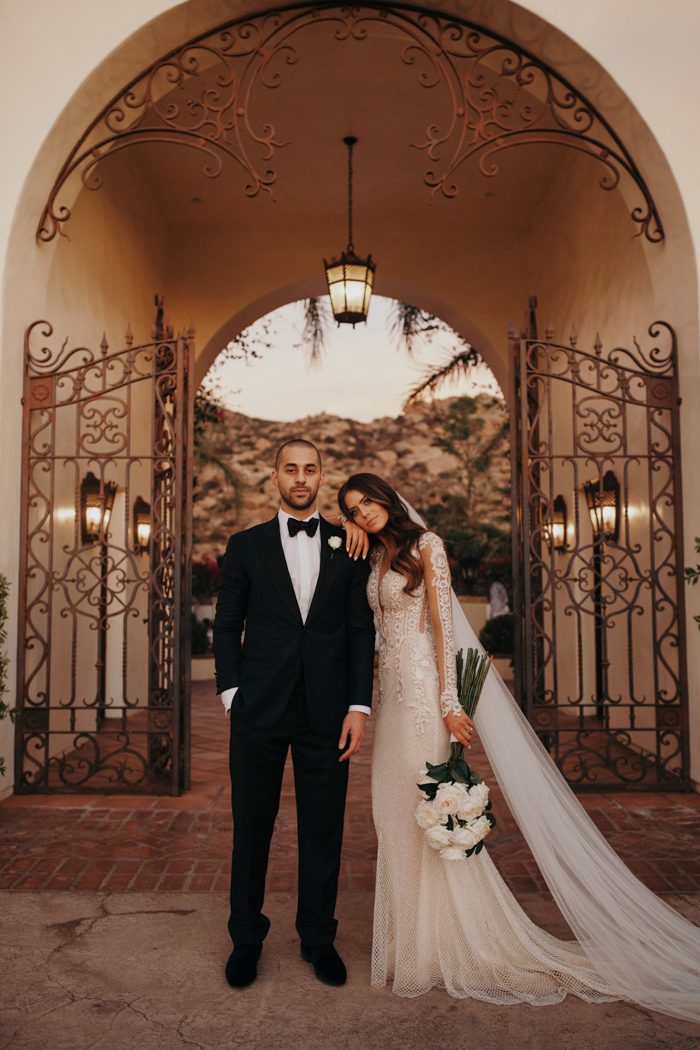 What gear would you recommend for a beginner photographer?
Haha I still shoot on a 10+ year old camera so really whatever you can afford to invest in it is great! Get something used and play around. When you start to bring that camera to its limits, then upgrade. That's really been the only reason I've upgraded cameras was because I just needed something better. I went from a Nikon D40x to a Nikon D300 and then to a Canon 5d Mark II. Once a newer version of the EOS R comes out, I'll probably switch to that.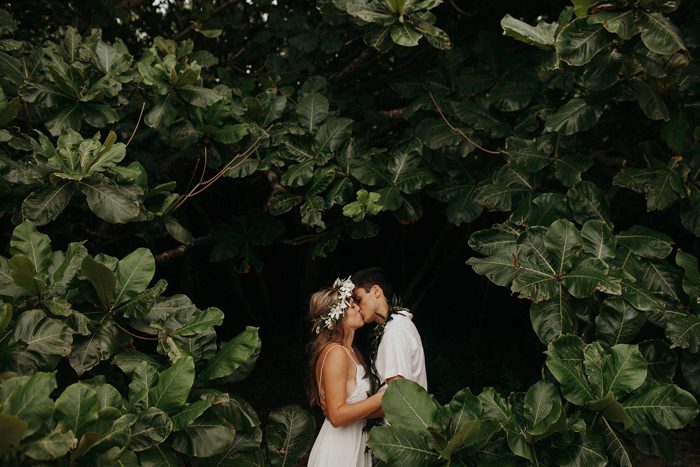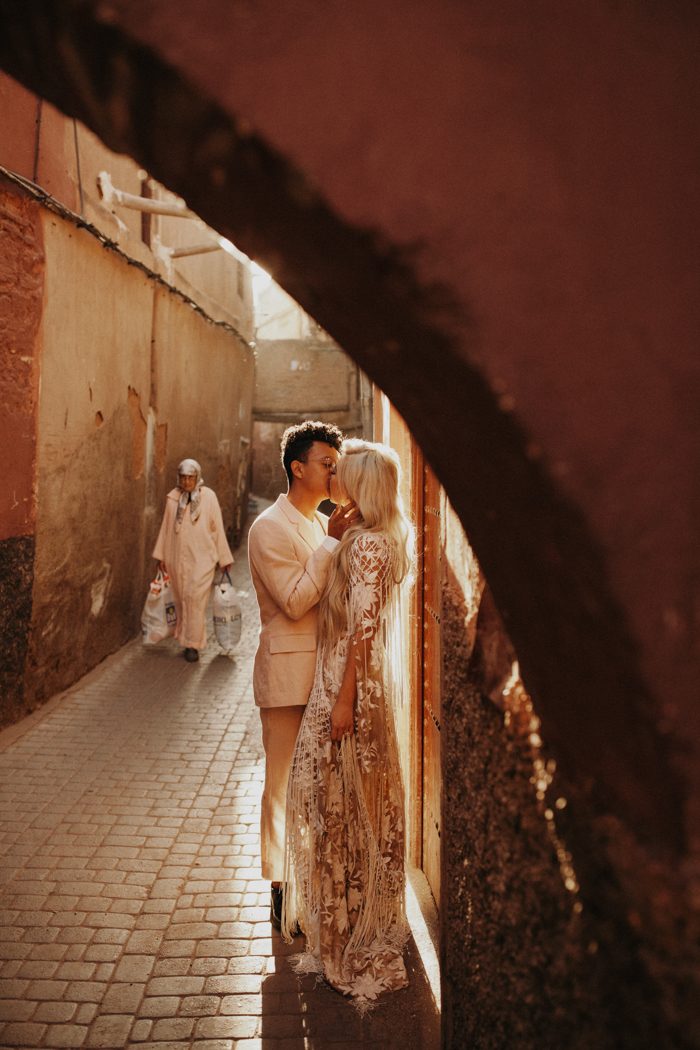 What's playing in the background while you edit?
It's either metal, Taylor Swift, Jungle, or a podcast (Reply All is my favorite).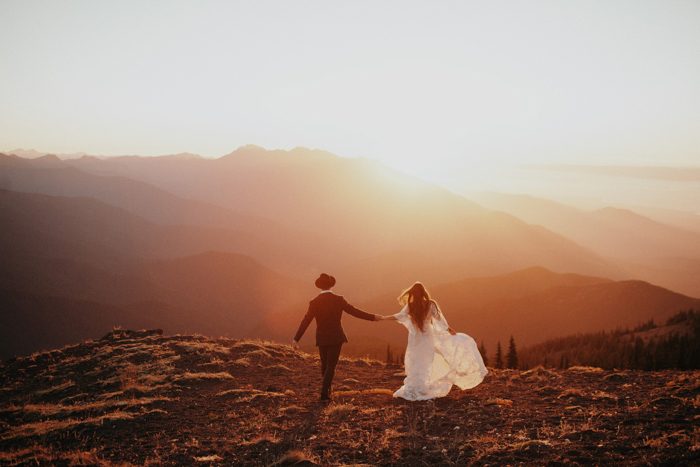 Best advice you've ever received about being an artist, business person, or happy human? 
It's okay to take breaks. Still trying to get better at that and actually do it. I'm slowly getting there but I think it's something that is creatively really refreshing and something I never thought was okay. I've always been in the mentality that I need to be shooting constantly.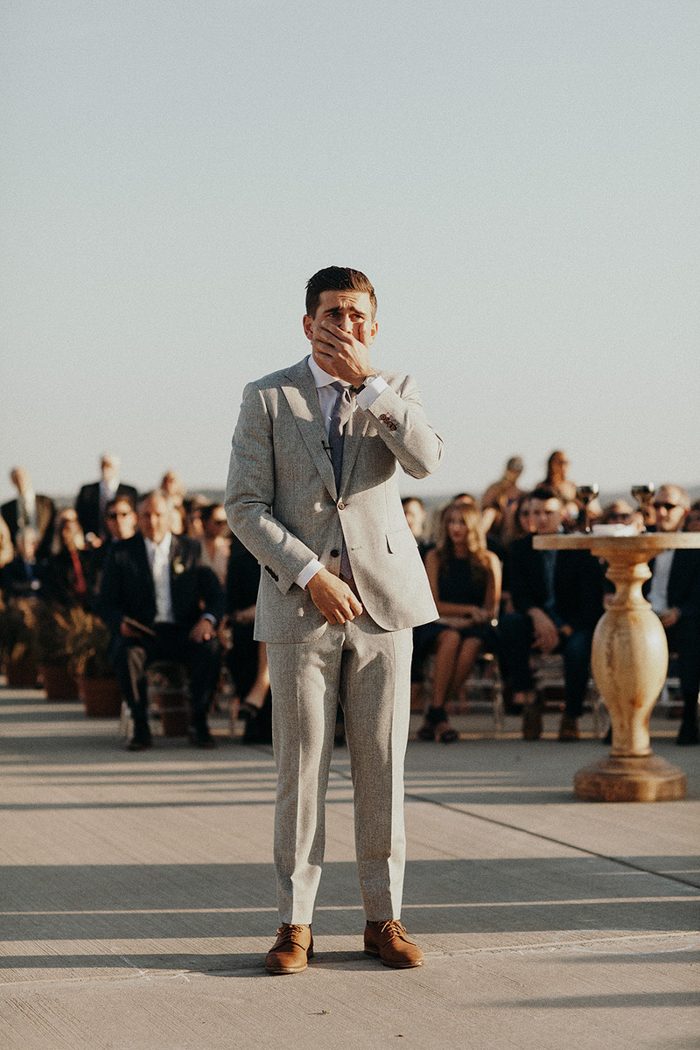 What's next for your business?
A new website will be the big one. I haven't blogged any weddings from the end of 2017 until now so I have wayyyy too much work I want to share. Beyond that just keep pushing forward and make everything more streamlined/efficient. There are always little ways I'm trying to improve the experience I give clients. I'd like to bring on an associate so that's probably the next big thing.
Where can people follow you and your work?
Follow along on Instagram!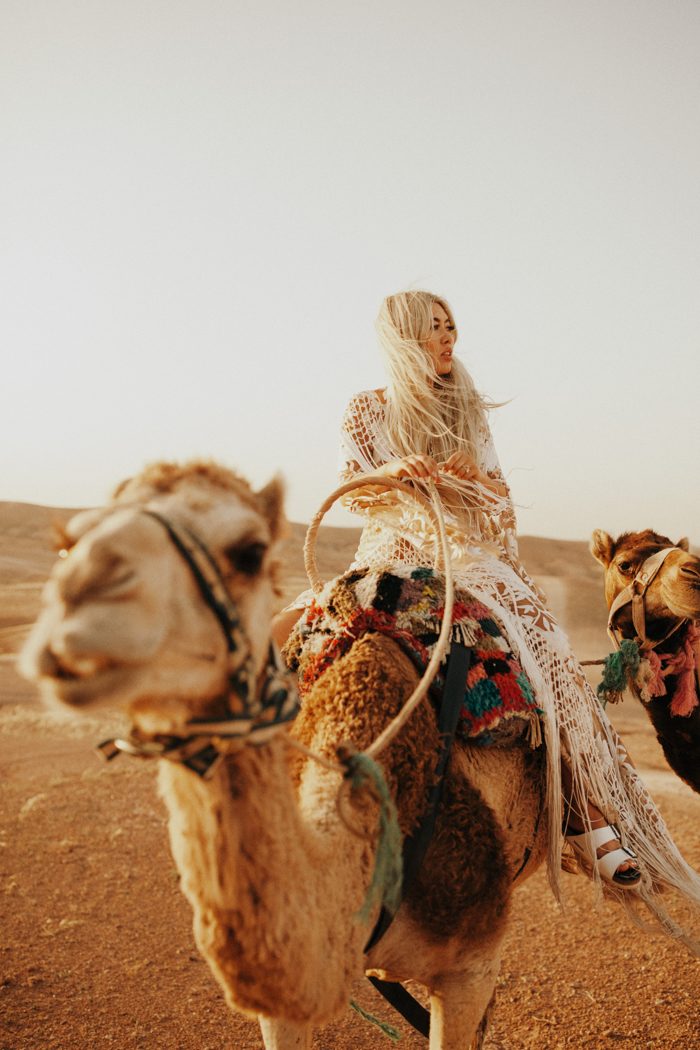 Is there a wedding photographer or videographer you're dying to know more about? Tell us below and we might just have them in an upcoming interview!