The phrase "not all those who wander are lost" rings true for wedding photography duo Tinted Photography. We've previously chatted about van life with The Hearnes, but Sirjana and Ben have shown us another form of life on the road – bouncing from Airbnb to Airbnb and finding home in their ever-changing surroundings. Their passion for adventure and love comes through in their creative and joyful photography. Just see for yourself! Check out what these two have to say about their travels and the couples they've met and had the pleasure of photographing all over the world!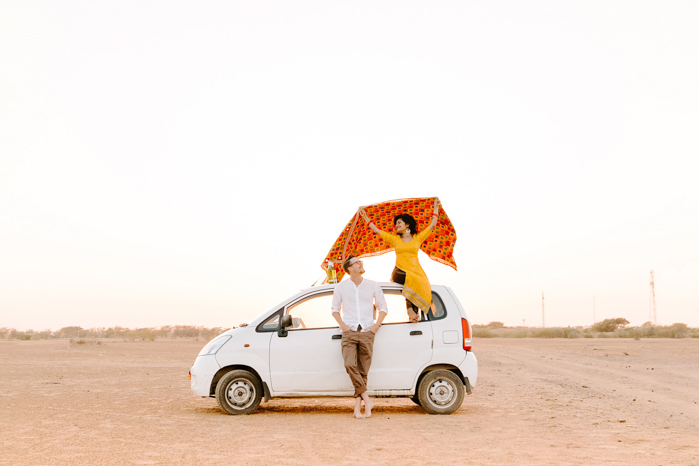 photos by Tinted Photography
Introduce yourself! – how long have you been shooting and how old is your business?
Hello beautiful people! We are Sirjana and Ben – wedding photographers for eight years and full-time entrepreneurs for one and a half. We met, started working on our passion, and THEN fell in love and kept falling in love with each other and this life we have created every single day.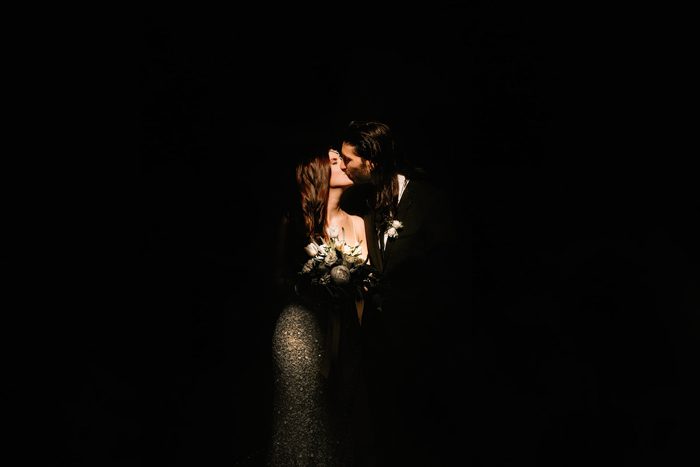 Describe your workspace/studio.
For the past couple of years, we have been living the 'nomadic dream' – moving from Airbnb to Airbnb, from love story to love story as we've traveled the world! Consequently, our workspace changes almost daily but we typically look for Airbnb's with a little sunny nook and a creative vibe for us to work out of.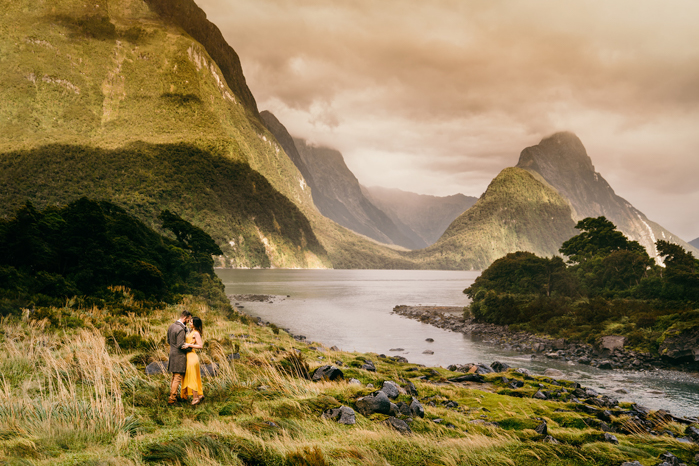 Describe an average day for you. 
That really is a tough question for us, as one of the biggest hurdles we had to overcome while learning to run our business on the road was the lack of routine (a lack of 'average') from day-to-day. But, what we can say is we know we have had a good day when we wake up and drink water, meditate with Headspace, fire our bodies up with yoga and a walk, then eat breakfast before we tackle our to-do list.  The rest of that day could be spent either smashing out our list or dealing with Uber and airport security, but we will have still had a productive and feel good 24 hours. Once every week we try to create something with our hands – something like artwork, gardening, DIY at a friend's house, or cooking an elaborate and totally romantic meal for the two of us. <3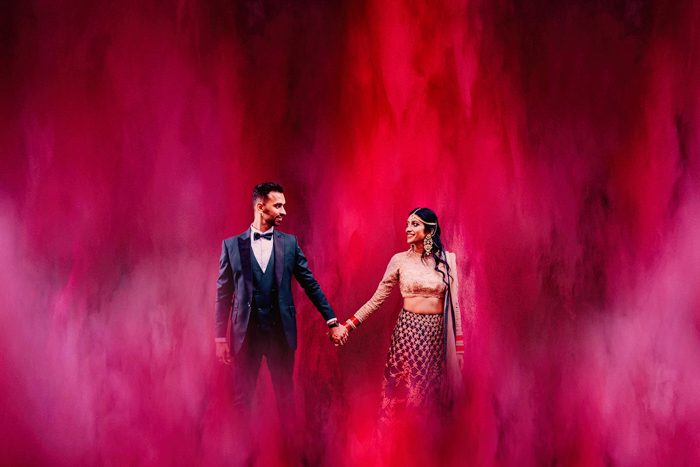 What achievement, moment, or success are you most proud of?
We have had many, many moments working with gorgeous humans from all around the world where they have expressed their joy of adventuring with us or working with us – our two souls were always humbled with gratitude. 
Aside from the amazing relationships we form every day, personally for me (Sirjana), I'm most proud of moving from India and then having clocked up over 300 rejection letters from potential jobs in New Zealand, starting a business in a garage together with someone I love. Going full time and then taking my parents around New Zealand on an adventure trip with us while photographing couples before then taking them all the way to Thailand and Vietnam! It was so epic! All this with a guy I chose to do life with who is even more elated to show my lovely parents all those stunning places around the world. It was a glorious time I am oh so proud of. 
The biggest moment for us in our entrepreneurial lives was the 22nd August 2017. An email came titled: Time to pop the bubbly! You won! Our first time entering the Junebug Best of the Best Competition and two of our photos featuring two of our very favorite couples had won in the annual destination competition. The love, the work, and the confidence that followed was unparalleled.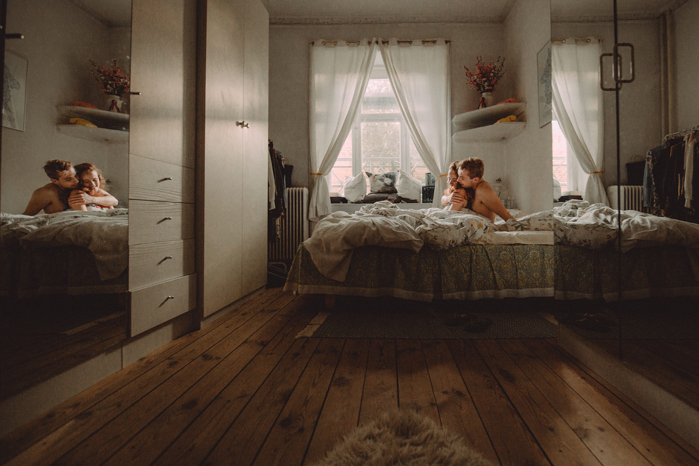 If you could go back and tell yourself anything during your first month of business, what would it be?
It is a marathon, not a sprint
Hard work never goes to waste
Could you please start focusing on branding already?!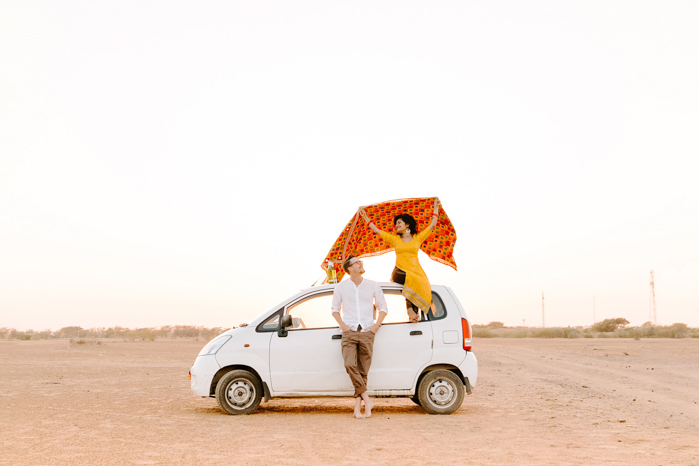 What's your favorite image of yourself? What's the story behind it?
It's a self-portrait (above) – us, parked in the Thar desert away from the crowds, witnessing the sunset from our very own vantage point. Our training as adventure photographers had paid off, we had the best view with not a soul around!
Picture the sound of laughter in the air, faint 90s Bollywood music in the background, and us running around with Indian beer in hand in the glow of the red sun warming up to our love. We had fixed up my fathers' tiny Suzuki Alto and did our first solo long road trip in India – our car was packed with home-cooked food from mum and laughter from our soul. This was the last sunset of the trip before a final 14-hour drive back home to Punjab.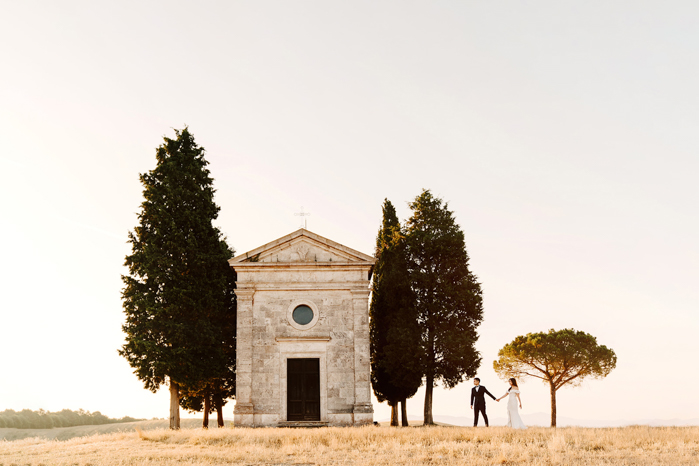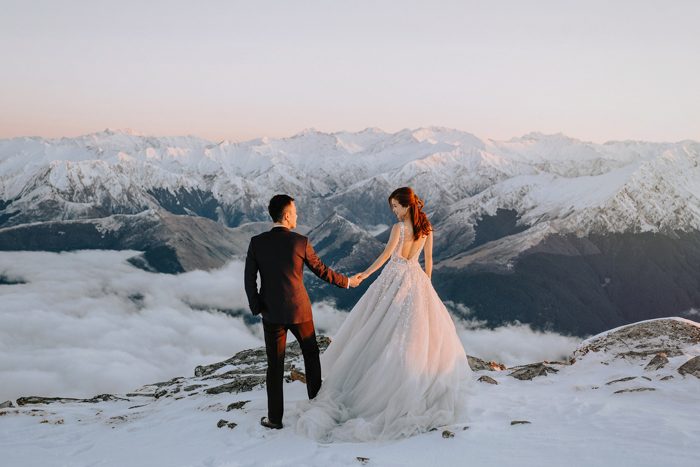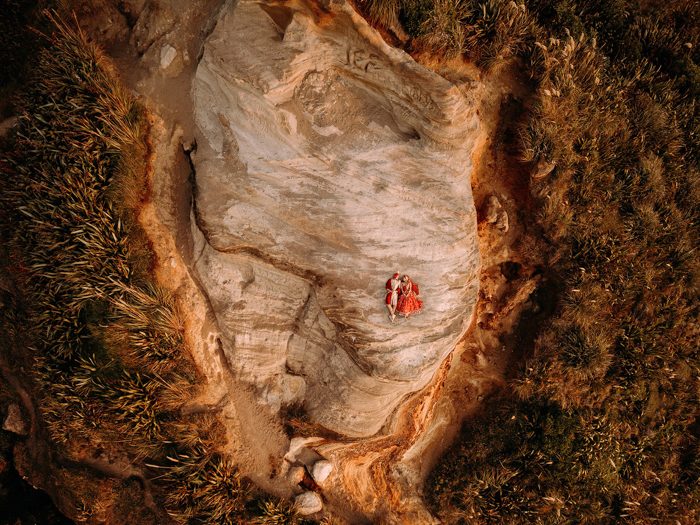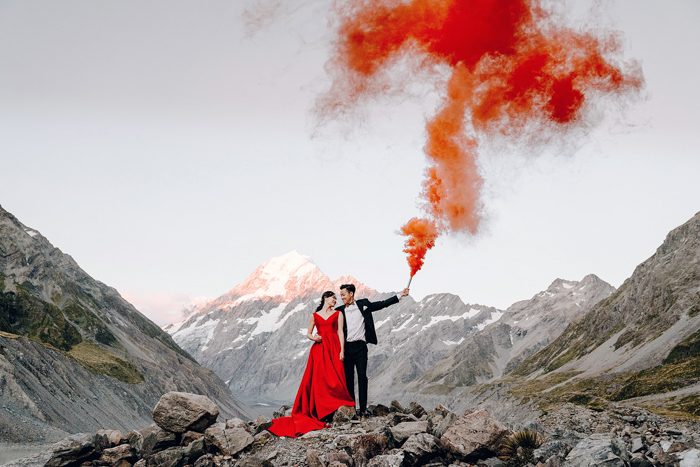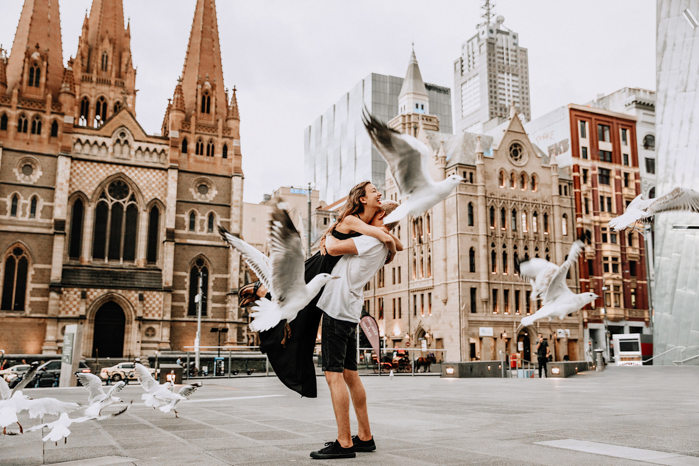 What are you doing to market your business to couples?
We try to venture out (just like we do on our adventure sessions) to places where there are fewer crowds and more epic views to enjoy all while putting it out there on the socials.  There are so many wonderful artists around the world – competing with them to reach our couples would be a cuckoo idea. We decided to start from the heart of our art, which gave us the edge, and then to spread the word using Instagram Stories and social media in general. Branding to us means making a promise to our people and then fulfilling that promise earnestly – this, in a nutshell, is what we do.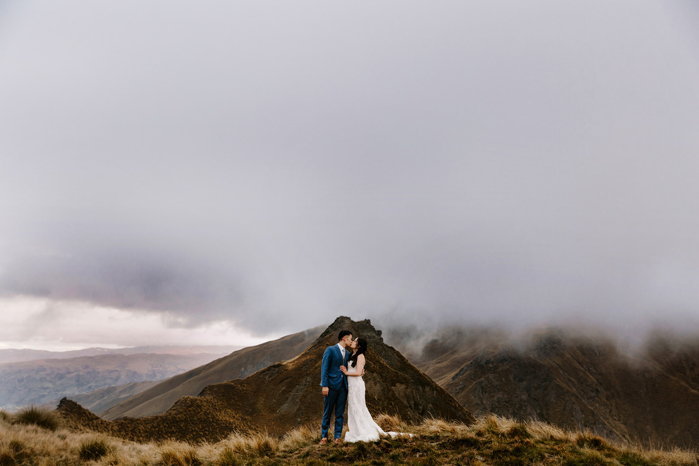 Do you stay friends with your couples after the wedding? 
Do we!? Most of our couples came to our own legal ceremony in our backyard! Our past brides helped me get into my dress and our past grooms helped Ben set up the ceremony area. We are beyond blessed having met such incredible humans. 
Our Singaporean couples hosted us, took us on adventures of their own and introduced us to great culinary experiences when we visited Singapore last September. As we said, we are just incredibly lucky to have met and gotten to know so many amazing humans around this planet of ours. <3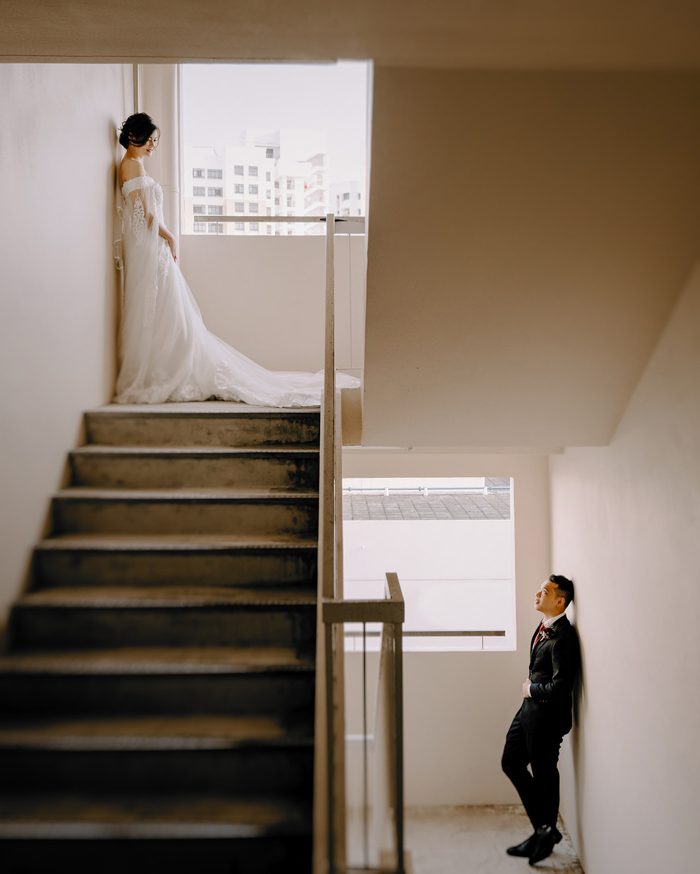 What are you doing with your branding to attract clients?
Your brand is your promise to your people! So to attract the humans who love us and who we so dearly love, we are making specific promises to them via our words, images, and actions that we know we will over-deliver on. 
Instagram has been a great platform for our voice, and, whatever the future may hold, we will be there on our soapbox yelling our truth to the world.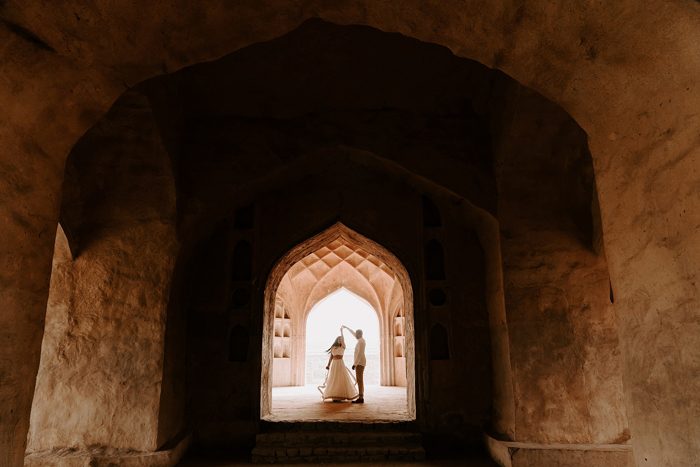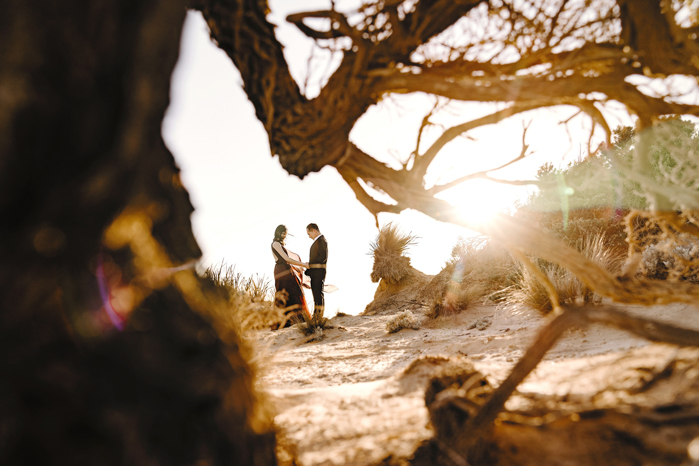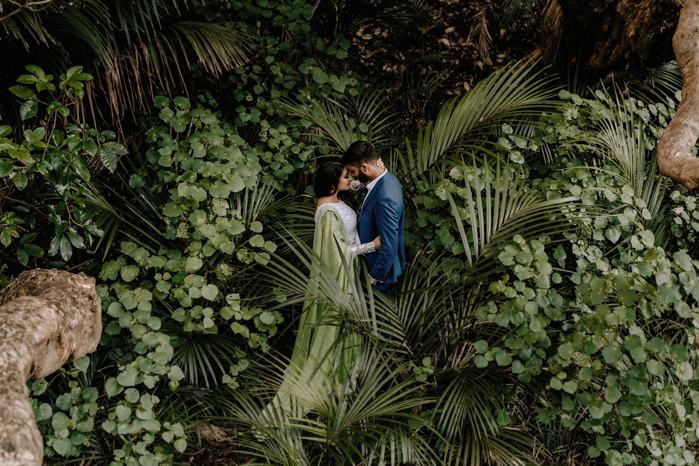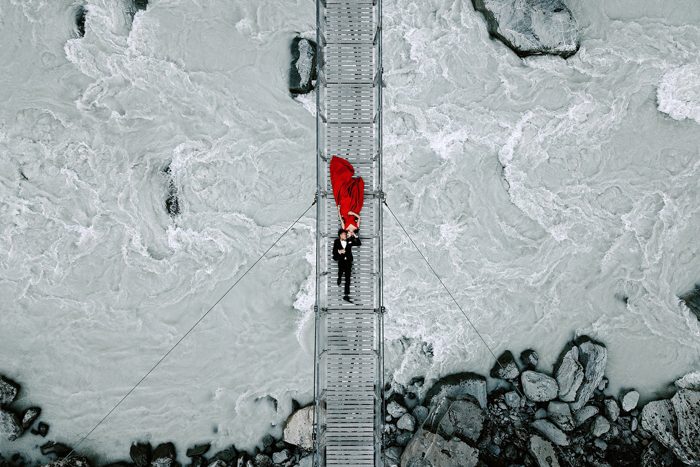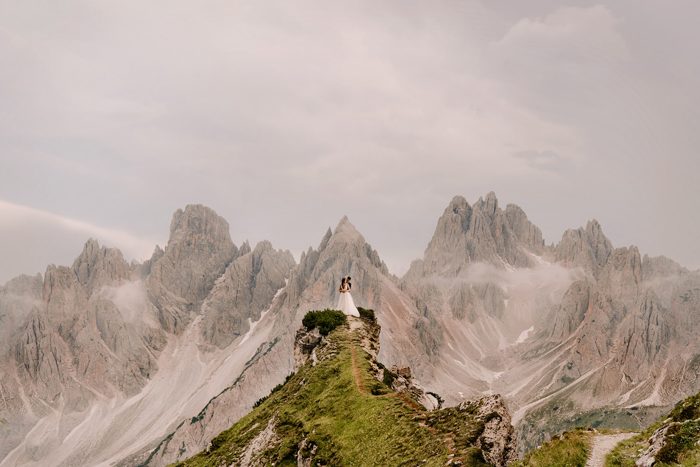 What is your data management workflow?
Because we travel all the time, our internet connection speeds vary greatly from day-to-day. So we travel with our Seagate 2TB hard-drives with us in protective cases, secure in our carry on luggage. We usually have 12 in tow at any time as every photo session is backed up twice in RAW. And to minimize the chance of hard drive failure, when a hard drive is full, we buy a new one and shelf the old one.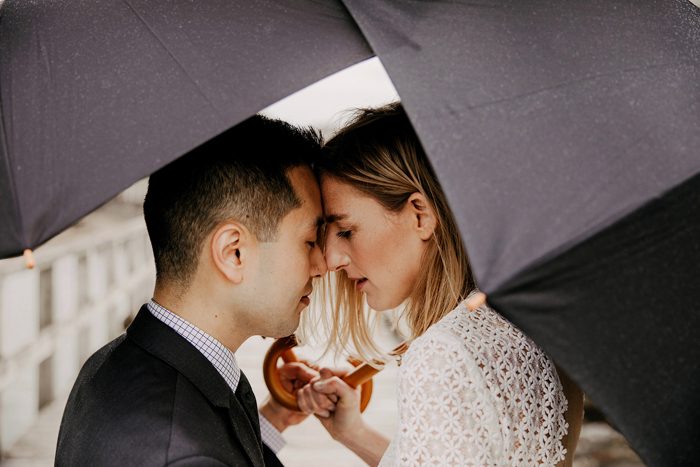 How do you keep your business organized? Do you use a client management system? 
Before we started living a nomadic life, we had a very thorough system in our diary that we would update every morning and night before going to bed, and we would go through the details at the start of every week. But, within two months of traveling 24/7 for work, we realized that this system was just too hard to manage and had stopped helping us be organized! So, we made the switch to Studio Ninja. Of all the things we have purchased to run a successful business, Studio Ninja is the smartest and most useful – we really recommend it!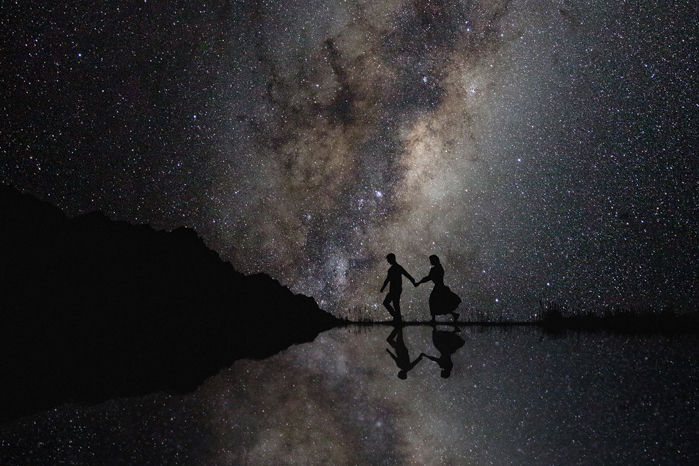 How much of your time is taken up by social media? How has social media affected your business? 
A lot… AHH LOT! And we don't mind it. 🙂 
Our generation of entrepreneurs has been blessed with this far-reaching, in our own hands/own voice, branding and marketing tool. We can hate it for the time it has stolen from us and the increased vanity it has gifted us all, but if used judiciously and effectively it can make you that time back as well and help you deal with a whole bunch of hang-ups. 80% of our work comes from social media, and, for us, our growing business has now given us opportunities and means to take out time for ourselves. Social media has given us ways to be creative with our art and let go of inhibitions. By connecting us with the world, it has made it easy for us to find our people.
By the way, our time is spent mostly on Instagram stories. Beyond that, our social media calendar is organized twice a month which takes 1 hour each time… max!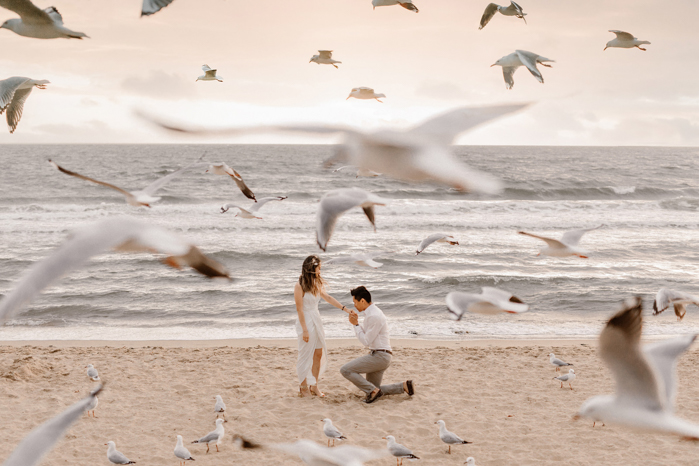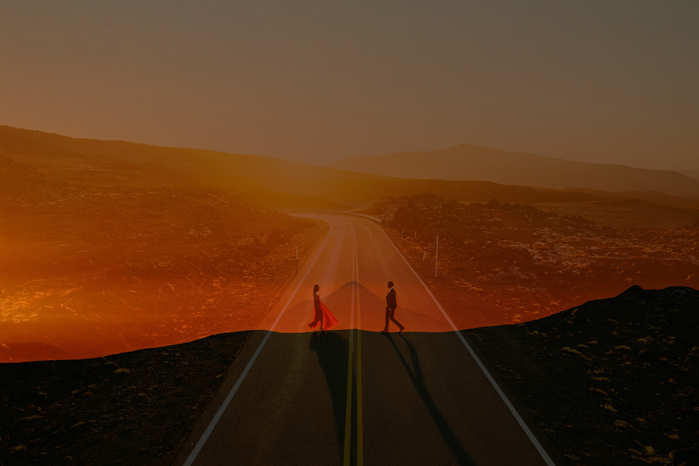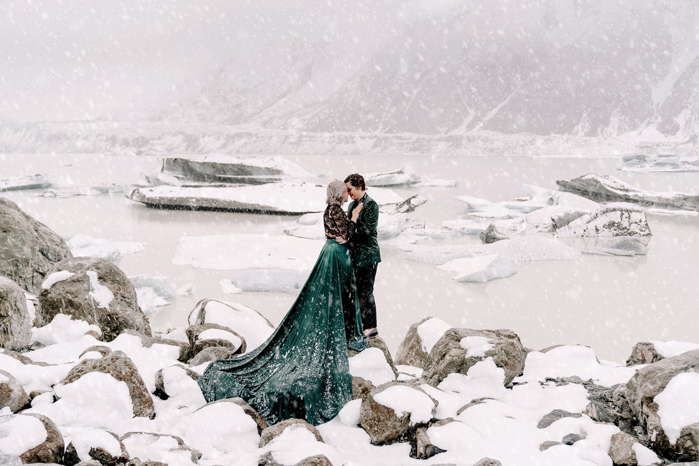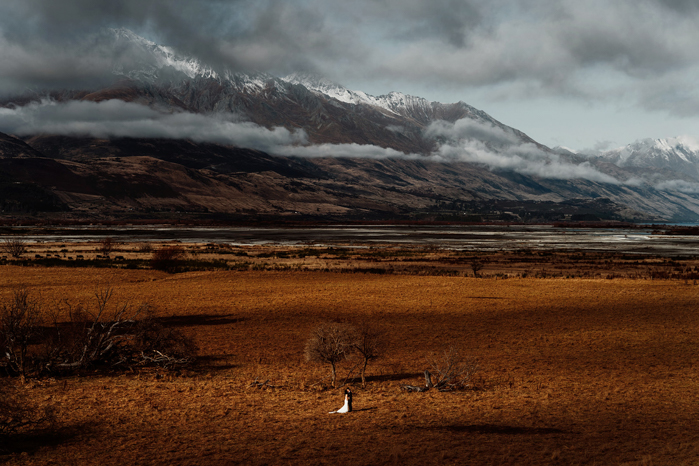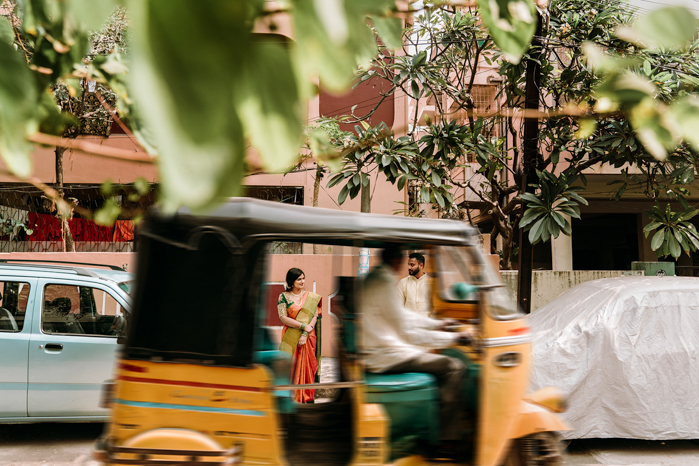 List all of the gear that you bring to your weddings:
2x Sony A7III
Sony A9
DJI Mavic Pro 2
Sony 24-70 f/2.8 GM
Sony 70-200 f/2.8 GM
Sony 55 f/1.8
Sony 85 f/1.8
Sony 28 f/2
Sony A6000
Sony 16-70mm f/4
3x Godox TT685s flashes
Blackrapid Slings
Benro Tripod
Spare shoes and clothing, waterproof leggings, and raincoats 
Heaps of batteries, chargers and emergency snacks – specifically boiled eggs and Cookie Time cookies.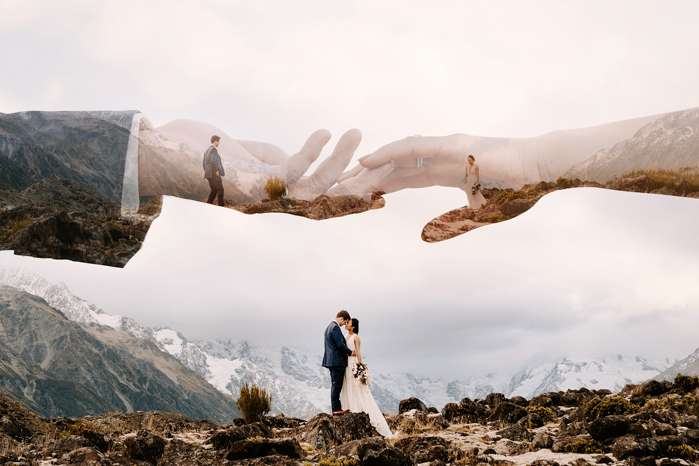 Do you have any bucket list locations that you hope to shoot at one day?
Morocco, Uzbekistan, Bolivia, Chile, and the Andes for sure!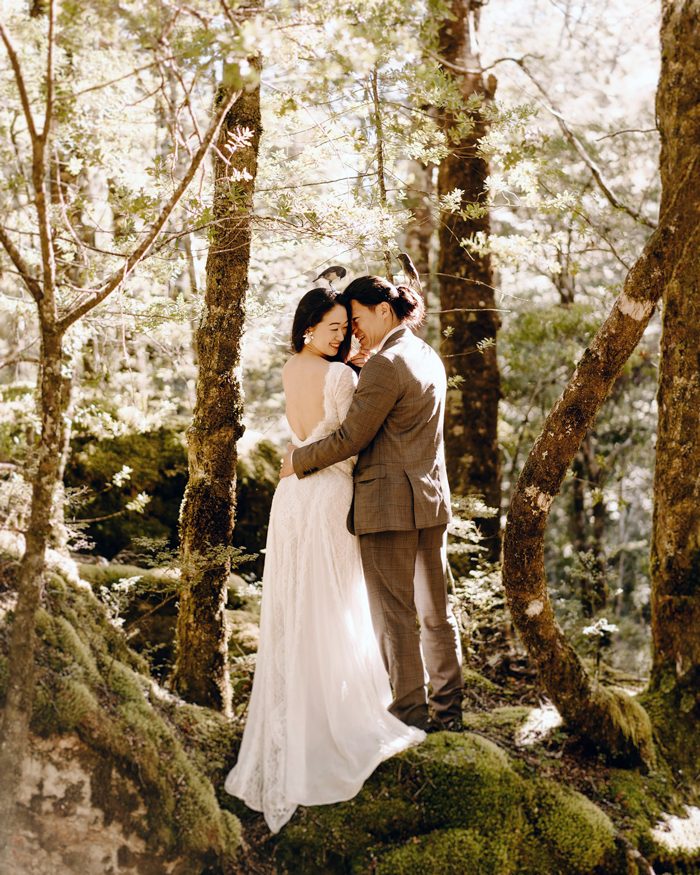 What is your favorite image that you've taken? 
It was around 1 am and we had been having fun drinking and chatting with Eth and Crystal in their chalet a few doors down from our own on the first night of their adventure session with us. They had cooked a grand meal for us with a great selection of alcohol to go with it. It was a super crisp and clear South Island night so the stars were out in force, and because we'd all had a bit to drink we were excited to see what we could create with this night sky and a good buzz going! Problem was, it had to be nearby because, for sure, none of us could drive. We wandered over some parkland away from the street lights of Twizel and looked out over at the Milkyway. 
From a vantage point in a large ditch beside the highway, we could get below our couple and place the night sky right behind them. However, we still had a bunch of light pollution from the streetlights a few hundred meters away – we needed to do something creative to counter that pale orange glow. As we were pondering our little problem, a lonely semi-truck came into view a few kilometers away at the far end of the street and we had an idea. What ensued was a frantic rush to get Eth and Crystal out of their jackets, in position, and focused before the truck came barreling past! It was freezing cold. We managed it all with about 10 seconds to spare! We hit the trigger for a 30-second exposure, the flash went off, the truck rolled by and what we wound up with was such an amazing scene – like something out of Star Wars! It was the serendipity of the moment, the intoxicated belly laughter, and the amazing time we were having with our couple that makes this one the favorite image we have taken to date!  Of course, in our time as adventure photographers since there have been many more moments just like this one. All of them with their own fun little story and amazing memories! Now, who has the best job in the world? … It's gotta be us!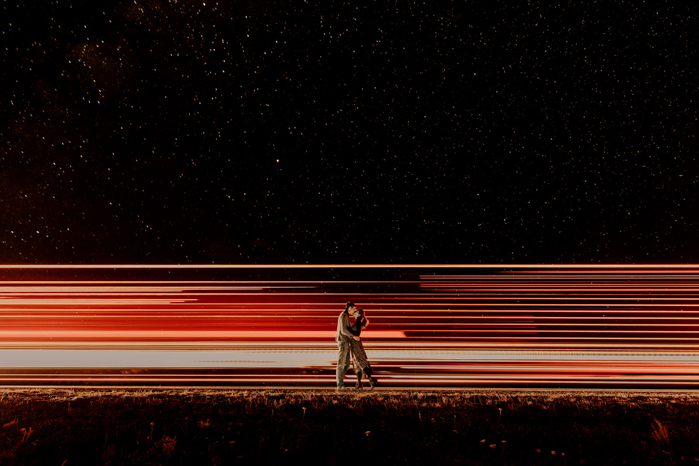 Do you have any advice for those who are just beginning to pursue a photography career?
Make long and short term goals – re-visit them every month
Create to learn as well as to earn
Business knowledge, posing abilities, editing know-hows are as essential as your love for photography to run a successful business
Make regular time to work on your branding – that is your lifeline 
Remember it's a marathon, not a sprint
Gosh we can think of at least 3550 things more we can add to this, but these five were the first to pop in our heads.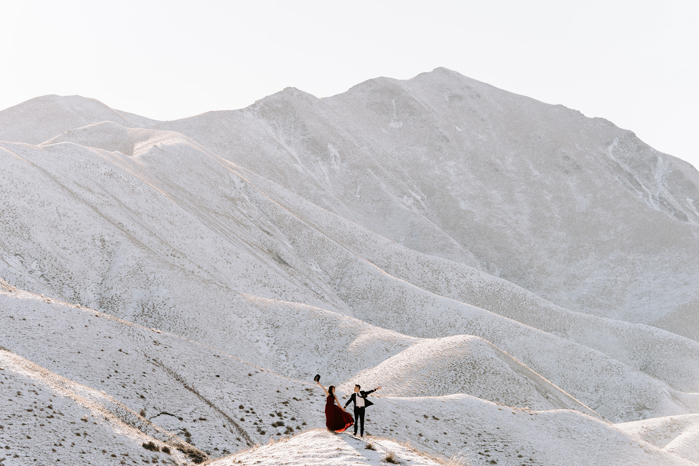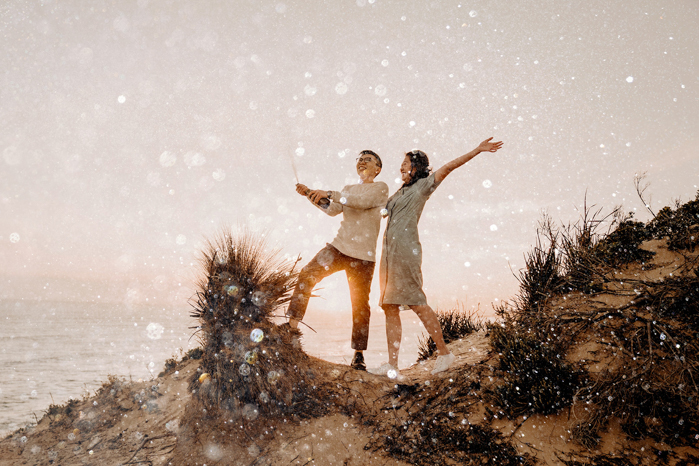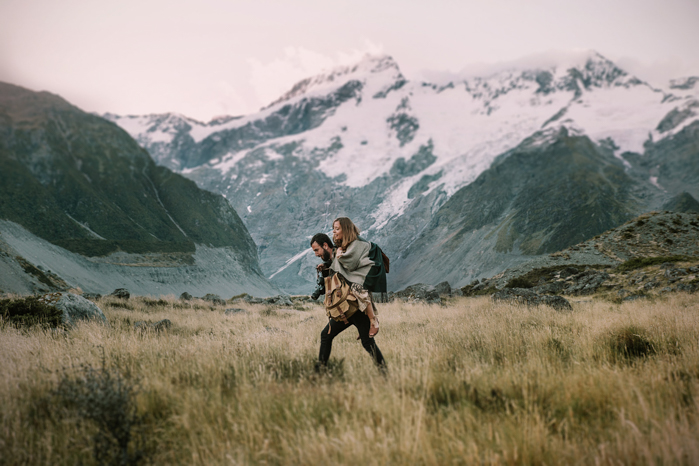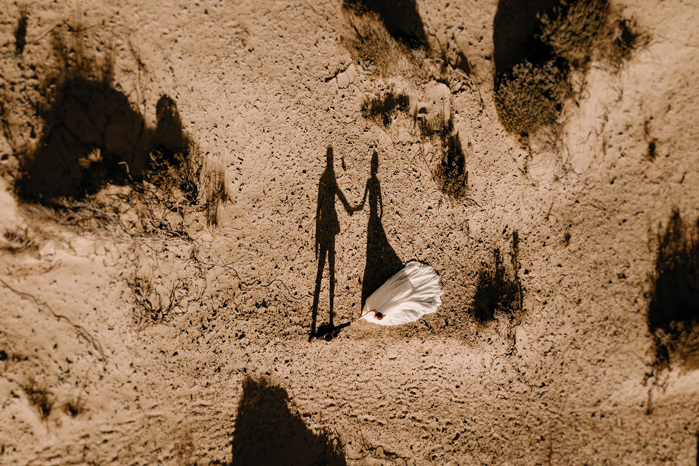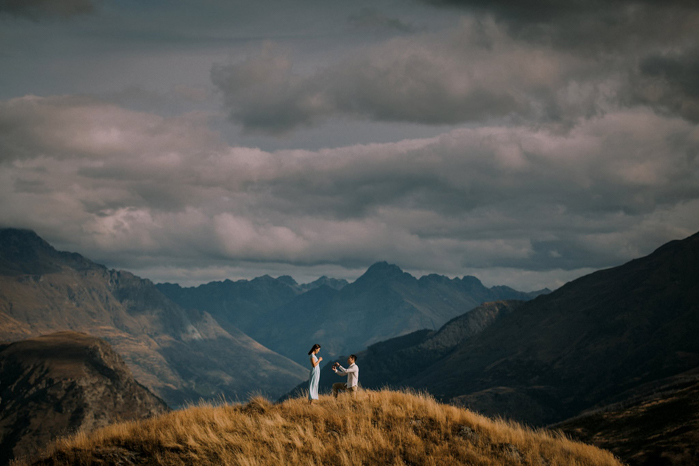 What's your biggest pet peeve in the wedding industry?
Sloppy photoshop work for sure! By that, we don't mean weird presets or "way out there" experimentation – we are all about getting artistic and trying new things in post. We mean super obvious clone brushing, liquefying, noise reduction, or clear-cutting with the magic wand tool… *shivers*
As well, when we hear stories about or are the victims of wedding venues not feeding photographers and videographers on time or with respect breaks our hearts. Venues are wedding vendors just like us – why don't we band together like all other wedding vendors do? Especially when couples have paid for the food and allotted the time for it.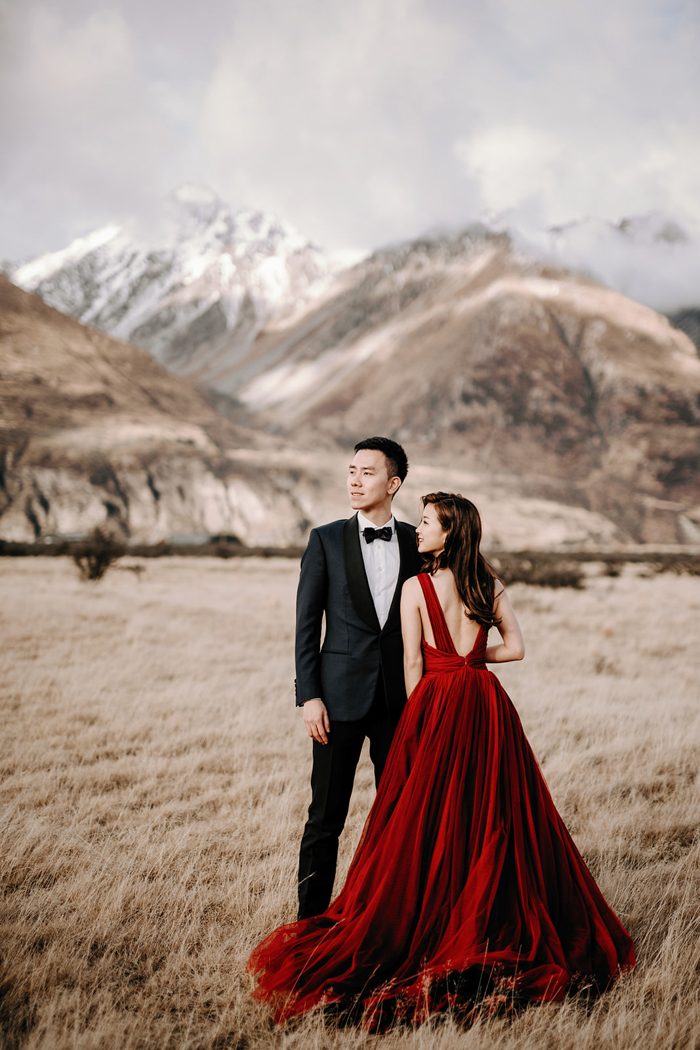 Best advice you've ever received about being an artist, business person, or happy human? 
Ben's grandma, Noeleen Healey (a true artist all her life) once looked straight into my eyes and in an urgent, slightly annoyed tone that an 82-year-old does well, told me as I was complaining about my watercolor paintings not being where I want them to be…
 "Do you create art every day? I have painted, written, drawn, knitted, have been creative every single day of my life. Through sorrow and pain, through sickness and in health. That is the only job you have as an artist – how your work turns out and how it is received is the job of the beholder and your art supplies."
She then softened her tone and added:
"Create every day, practice every day, learn every day and you will be where you are meant to be!"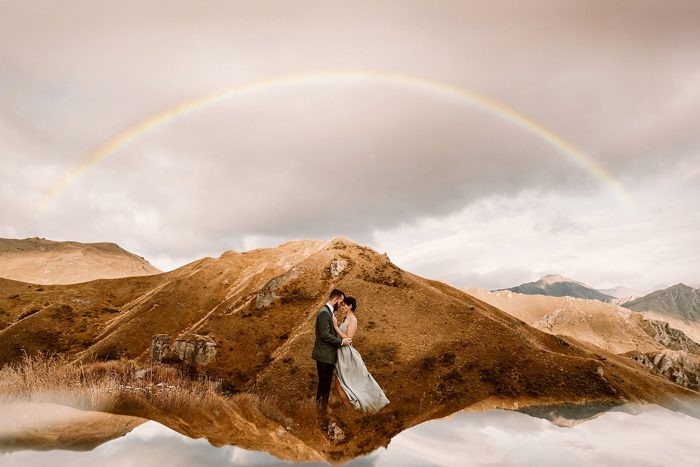 Is there anything you want readers to know about that you're working on or where they can learn more from you?
Yes, we offer mentoring sessions! We offer you an insight into our hearts and our struggles, which you can learn from in our sessions. Rather than teaching you just what we know now, we also dig deep into what we knew back when and how we paved our way to where we are today. We do this by opening the books that we kept as we were growing our business. We also research answers from different disciplines and are ourselves learning all the time. We have had great feedback on our mentoring sessions and we are sure you will gain a lot from those if you are struggling, learning or growing.
Our first workshop was this year in May in New Zealand was a great hit and we will be running another holistic, immersive workshop in Mexico in March and New Zealand in May next year. Get in touch via DMs or email to get all the details. Alternatively, you can subscribe to our mailing list and you will be the first to know about all the learning opportunities and discounts we have to offer. You will also then receive a letter from our hearts into your inbox each month about things we have learned about business, love, and life. 
In March 2020, we are organizing a holistic business workshop in Mexico exclusively for badass creative entrepreneurs. This workshop, When Light Falls, will have stress on maintaining and honing-in on creativity, go in-depth with branding and marketing, as well as dive into building trust and rapport with your clients, the art of authentic storytelling, and practical issues like harsh lighting, pricing structures, and blogging. It will be a no-fluff game and mind-changing experience created with all we have learned over the years, delivered with all our hearts. This will be our third workshop and we are so pumped! 🤟Tickets are on sale now!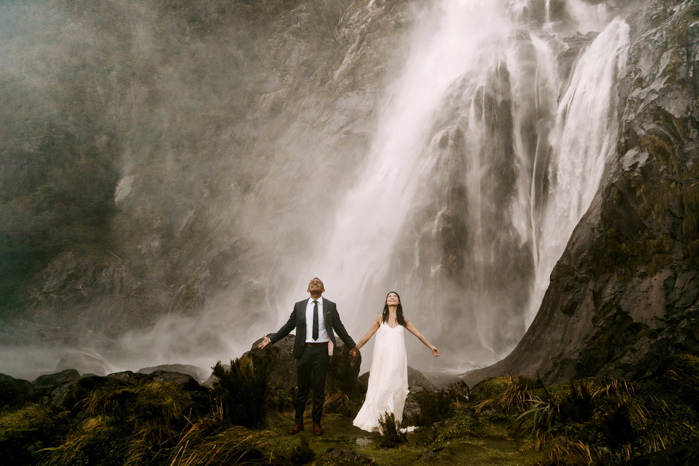 Where can people follow you and your work? 
https://tintedphotography.com/
https://www.instagram.com/tintedphotography/
https://www.facebook.com/tintedphotographynz/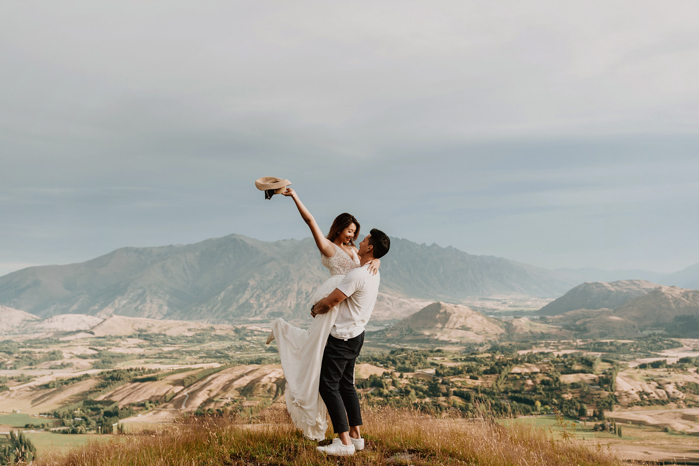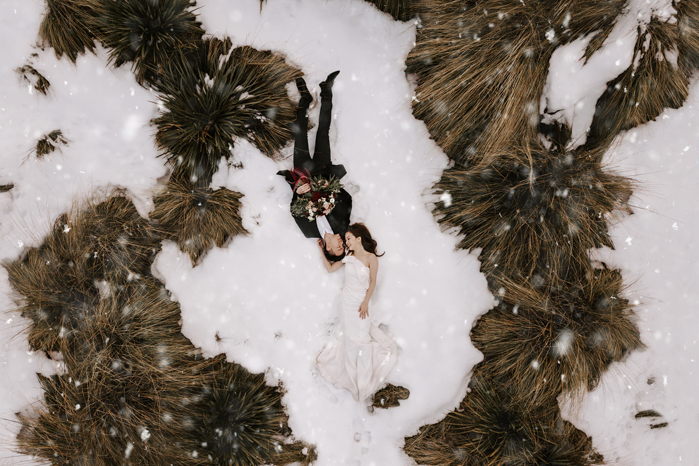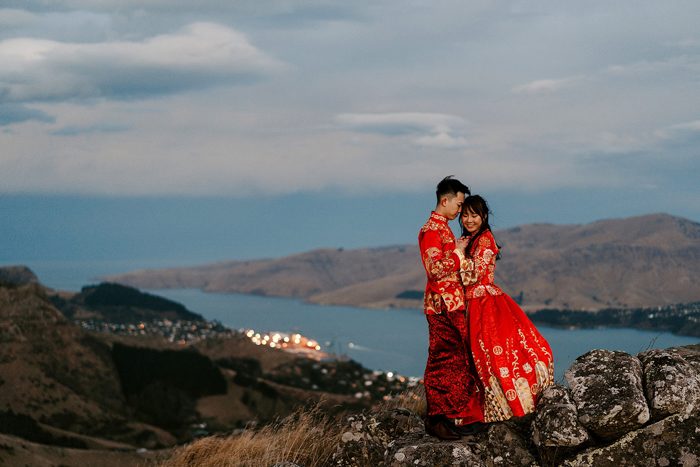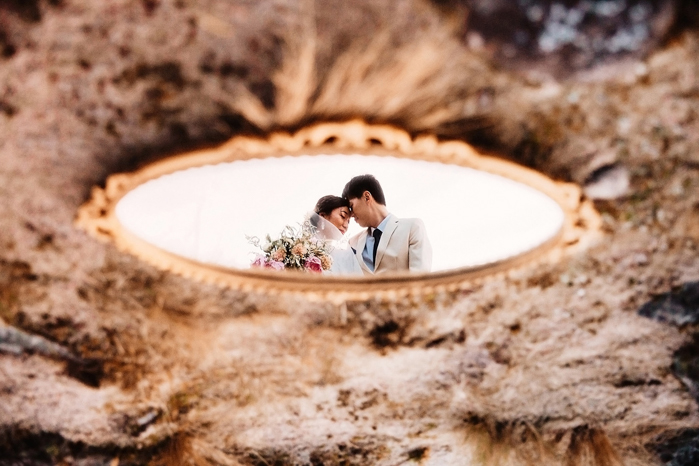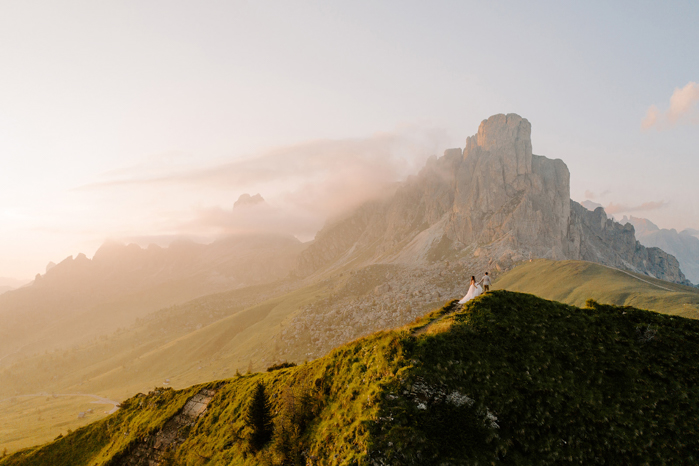 Is there a wedding photographer or videographer you're dying to know more about? Tell us below and we might just have them in an upcoming interview!