Paulo Santos doesn't subscribe to photography trends. Instead of being laser-focused on what others are doing in the industry, he niches down to what he does best – making his own presets, shooting with a classic feel, and never, ever outsourcing his editing.
When the industry gets noisy, these practices are what help Paulo's photography stand out. After all, having complete creative control shields him from the trap of trends, and admittedly, he avoids those 'like the plague.'
This bold authenticity is what makes Paulo such a great photographer. No matter what, he stays true to himself by trusting his gut and shooting what he thinks will make great memories. It's a sincere form of storytelling that creates honest, groundbreaking work, and his clients absolutely love it.
If you're wondering what drives his genuine style of shooting, keep reading. In this enlightening Spotlight interview, Paulo shares his philosophy on owning one's creative process and journey.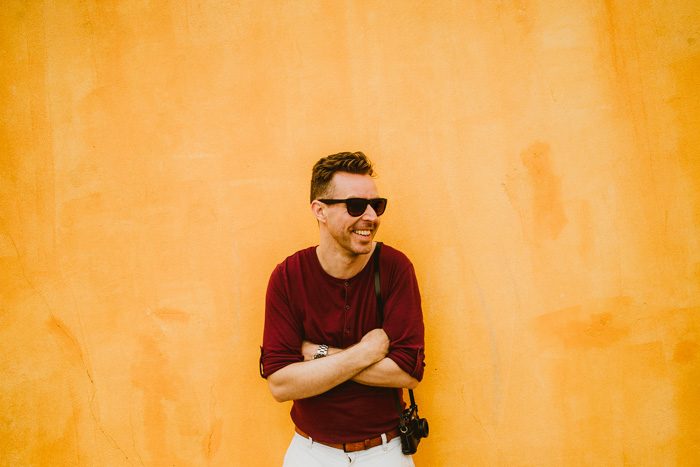 photo by Francesco Spighi. All others by Paulo Santos, except where Spighi is credited.
Introduce yourself! How long have you been shooting and how old is your business?
Hey. I'm Paulo, or Paul. I'm good with either. I've been shooting weddings for around 10 years but I took the plunge to make Paulo Santos Photography a full-time business around seven years ago.
Describe your workspace/studio.
My workspace is quite simple. White desk, big screen, no clutter, good speakers, a couple of plants. And a few small stone-carved elephants pointing toward the door for good luck.
Where do you find inspiration?
Inspiration is everywhere when you look for it. You don't stop being a photographer when you put your camera down. I shoot a lot of things daily on my phone, but I probably take a hundred mental snapshots in my head every day of scenes that capture my attention. People, light, lots of decisive moments. Very little of the inspiration I take to weddings comes from other wedding photographers.
Is there any specific figure/person who has influenced your work?
I like to view the work of Henri Cartier-Bresson, Vivian Maier, and Alex Webb. Mostly for enjoyment over inspiration though. I do really enjoy the painting work of the Dutch masters and the way they used light in their portraits. This has definitely been an inspiration to me and continues to affect the way I shoot portraits and use light as a whole. 
What has been a memorable roadblock in your journey to becoming a successful, confident wedding photographer?
Pushing through to define my own style. During my first two years of shooting weddings, I almost quit several times. I wasn't enjoying it and although my clients were always happy, I wasn't and never felt I was in control or that I was getting exactly what I wanted. I paid too much attention to what I thought wedding images should look like, over what I wanted mine to look like – images often created by a heavily male-driven photojournalistic set at the time.
Through listening to good advice and taking a good step back I was able to walk into weddings with a fresh look and shoot what I wanted, how I wanted. Seeing the results gave me the confidence to photograph weddings with feeling and not be affected by outside influence. In turn, this changed not only the way I shoot, but how I run my business today. I still see and feel this every time a client leaves a review for me.
What achievement, moment, or success are you most proud of?
For me, these things get split into professional and personal success. I always like to have a goal to work toward that allows me to keep growing by building on what I've learned. You never stop learning. It's what you decide to do with that new knowledge that makes a difference both to you and your business. I feel this is the key to success and achievement.
Although photography awards are not quite as important to me right now as they have been, I'm still so hugely proud to be recognized as one of Rangefinder's Rising Stars of Wedding Photography, together with being included twice in Junebug's 'Best 50 Wedding Photos in the World', amongst many others. It's always a buzz to see something you created from nothing getting featured in that way.
Industry recognition aside, I get a bigger buzz every time a client takes time out to tell me not just how much they love their wedding images, but that they recognize and appreciate all the things I do differently from everyone else to make sure the whole experience from start to finish is nothing but memorable in all the good ways. Quite simply, it's my clients that tell me I'm doing things right. And this keeps my business running.
What's a goal that you're working towards?
It's a tough market in the United Kingdom at the moment. There are so many hugely talented wedding photographers out there all looking for the same. One current goal is focusing on my business and making sure the solid sustainable business model I've worked so hard on remains tight, both now and into the years ahead.
Oh, and I'd also like to find clients who will let me shoot their wedding with just my phone.
If you could go back and tell yourself anything during your first month of business, what would it be?
Stop paying so much attention to what everyone else is doing and focus on your own work. Kinda sounds like most of my school reports! Oh, and it doesn't matter how good your skills are with your camera, if you don't know the basics of how to run a business and everything involved in maintaining one, you're screwed.
What's your favorite image of yourself? What's the story behind it?
I really like this one. It was taken in Lisbon by my good friend Francesco Spighi shortly after I was named as one of Rangefinder's Rising Stars of Wedding Photography. That's Tommy and Laura from Lato Photography in the background, clearly not as excited as me to be on a tram! But the image still brings back what a great day this was. Great food, a great company, and messing around with cameras in a great city.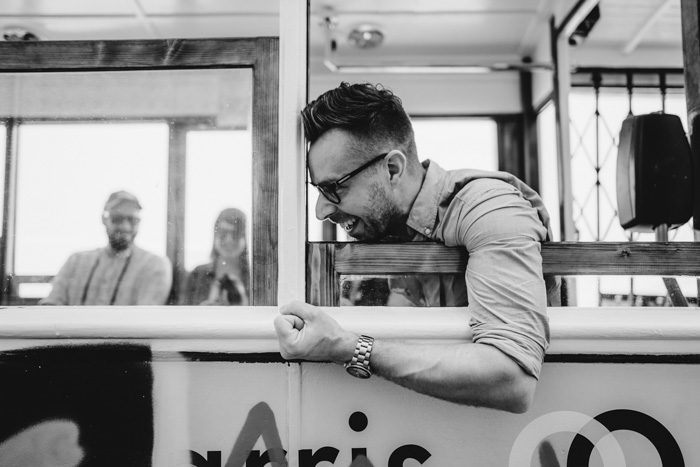 photo by Francesco Spighi
What's your favorite part of the wedding day to capture?
Bridal and groom preps and portraits. To me, those parts of the day allow for more creativity and easily let me put my personal stamp on how I see things. Things change, as when I first started my lack of experience made portrait time a little daunting. Now, it's a strong part of what I enjoy and do for my clients.
How has witnessing so many weddings impacted your life/outlook?
Well, I get to take photographs of people in love on a hugely important day. That's pretty good. And no matter what else is going on in the world, I get to view an event full of love and happiness. I get to hear how two strangers met and the journey that took them to their wedding day. I'll be honest, wedding ceremonies often have quite a life-affirming effect on me.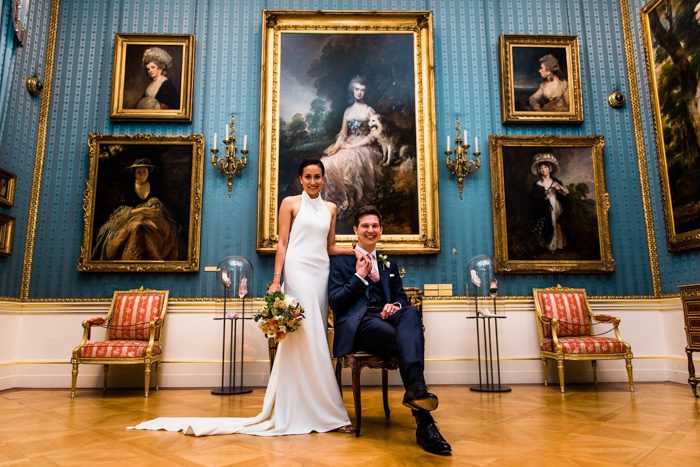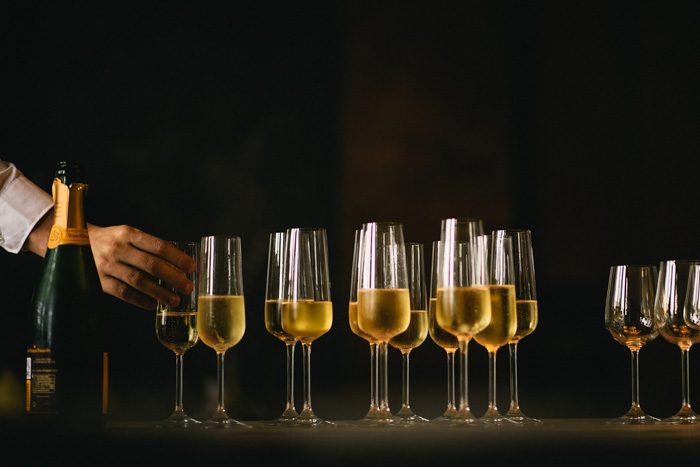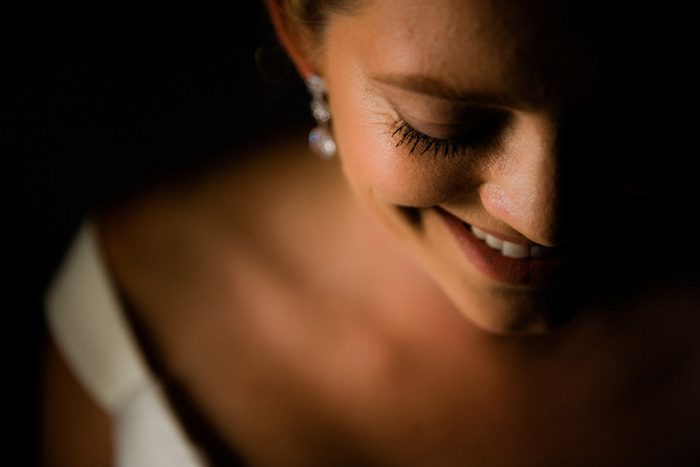 What are you doing to market your business to couples?
Currently, I'm working with a few choice wedding planners and taking bookings from venues I love that recommend me. Other than that, my Instagram account and targeted blogs get me inquiries.
What's the most unique/fun place that you've had a client meeting?
To be honest, I don't do client meetings. I haven't for a long time. It helps that it's usually not logistically possible as most of my clients don't happen to live close. What I've found over the years is people (myself included) will take a morning off to get a quote from a joiner, or an afternoon off to go to the dentist. But when it comes to arranging a meeting with a photographer, very often, yup, it's 7:30 p.m. in the evening.
The importance of a wedding photographer's work-life balance, where work time stops and family time starts should not be taken lightly. But actually, unless a client actually wants to see me in the flesh and touch me, then a phone call achieves everything both myself and a potential client needs to start the ball rolling. If they love your work and want you, it will happen. So, on the basis I take client meetings on the phone, then on a couple of occasions, I might have chatted with clients while in the bath.
Tell us about an engagement session that stands out to you the most and why.
I've probably shot a total of six engagement sessions throughout my career. It's not something I officially offer, and speaking to my clients, it's not something of huge importance to them either. Again, as many of my clients don't live close it's not usually an option anyway.
What are your three favorite questions to ask prospective clients?
Obviously, I ask what is it is that they love about my work. This allows me to find out what's important to them, and to start a meaningful conversation that expands on different areas that a client has placed focus on. And budget, incredibly important. I always ask what their ideal and max budgets are. There is no point in getting to the good stuff if you haven't covered this. You need to find out quickly if it's too much of a mismatch.
On the whole, you'd be surprised how many clients find this conversation enlightening and change their budgets accordingly. I sometimes ask clients about their biggest worry regarding the whole photography experience. Again, this allows me to reassure them through experience and past weddings that I fully understand, and what I do differently to make sure that won't happen.
Walk us through how you connect with your couples prior to the wedding day?
Verbal communication. I set up a pre-wedding call with both partners a few weeks before the wedding day. I go through timings, and how realistic they are. Manage expectations. Share real-life tangible tips they can use to make sure they enjoy their day to the max, and how to get the most value out of me too. Little things, that over the space of a day all add up to allow better photography in terms of quality and quantity. It's all about planting seeds and maximizing opportunities to make sure that when you leave, you have truly excelled in every single part of the day. When your client sees the final photo set, they will recognize that much of the photography was a direct result of thoughtful advice.
This is when your reviews change from single liners focusing on just the quality of the photography product only, to expanded paragraphs explaining to your next potential client why you as a person are a valuable asset to the day and the memorable things you did that were not forgotten. These client calls take an hour. And I rarely fail to get an email soon after saying how helpful it all was and how excited they are.
Do you stay friends with your couples after the wedding?
I do stay friends with clients, as much as the business/client relationship allows. Don't get me wrong, we don't start planning social events together afterward (although I have had a few invites). But if I'm out for a drink I'll often see many people I've photographed and formed a great connection with, and have a wonderful catch up chat with them. That tends to happen when you've shot many weddings over the years.
What are you doing with your branding to attract clients?
Generally, keeping it classic and simple. Letting my photography show with little noise to detract the viewer. No questionable logos or inconsistent styles. Just a good classic look and feel that the clients I want to attract can easily relate with. I'm much more of a classic photographer, and that flows through into my branding and photography. I avoid photography trends like the plague and focus on a look and brand that will stand the test of time. Each to their own, always, but as an example of a very different style to mine, my clients won't associate with logos and branding containing wolves, bears, skulls, mountains, eagles, etc. I prefer a much simpler, cleaner look.
How do you get your clients comfortable in front of the camera?
Again, verbal communication beforehand. Often the thought of something is more daunting than the thing itself. Paint a picture for them. Take them through a part of the day that they worry about. I often use the portrait session as an example when chatting with clients, because I know many feel a slight worry about this. The whole 'feeling awkward in front of a camera' thing. Often clients feel the onus is on them to get great portraits, which is very wrong.
Letting clients into a few secrets surrounding how I shoot portraits, and turning it into something they are actively looking forward to gains trust and gives me comfortable, happy clients in front of the camera when the time comes. I know it works. It's like a lightbulb moment for them when I share secrets. I can then confidently say if they can find any couples in my work who look awkward or uncomfortable, then absolutely don't book me. It takes confidence in your work to say this. I absolutely love portraits. And thankfully, so do my clients.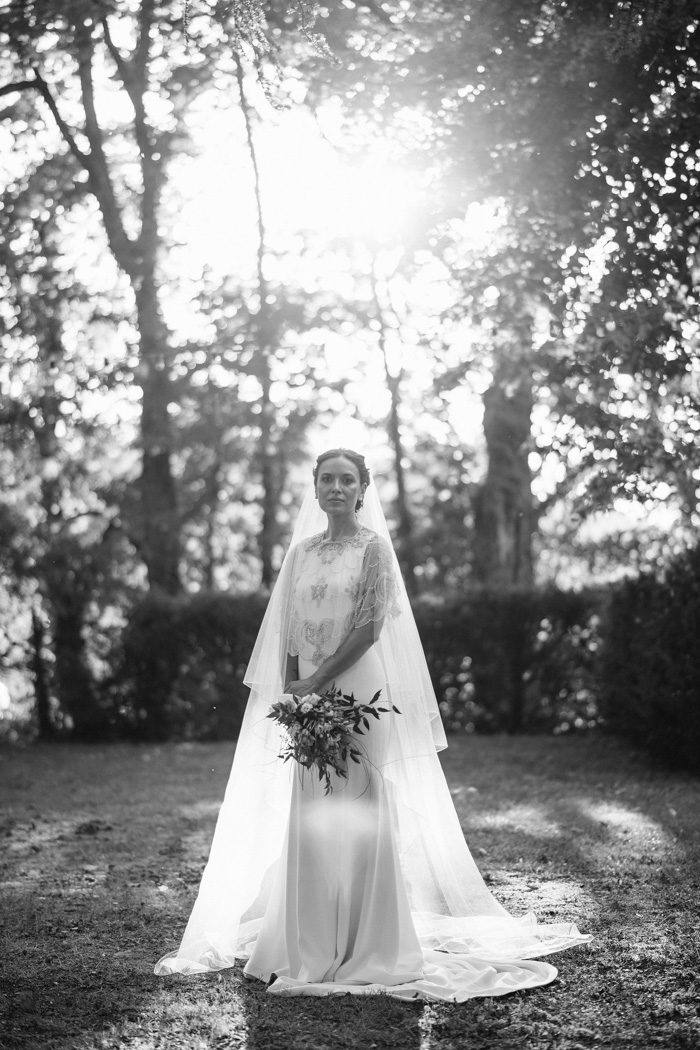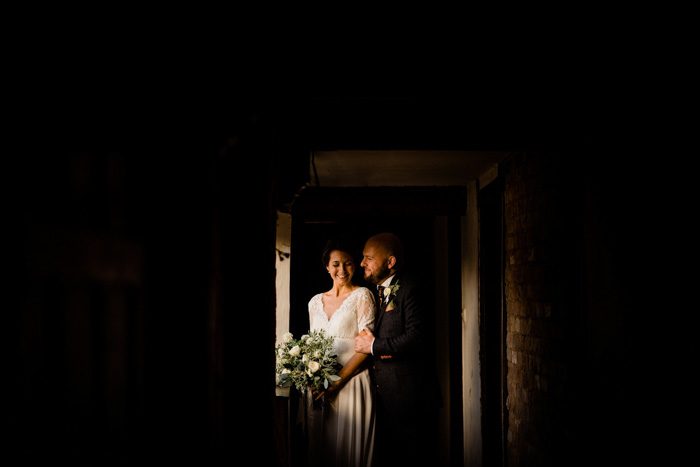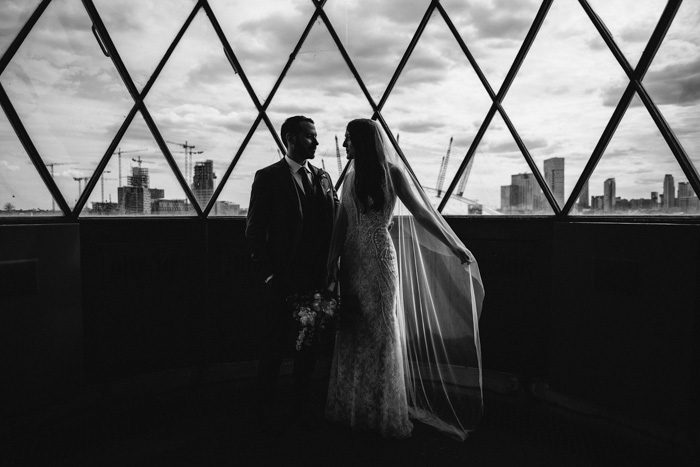 What is your data management workflow?
Inhouse I use a Drobo 5D with five drive space totaling 20TB and an allowable volume of 64TB. Drives will fail at some point, just like light bulbs. And when they do, which they have, I simply take the knackered one out and put a new one in. All complete sets are backed up to a hard drive off-site.
How do you keep your business organized? Do you use a client management system?
I don't use any client management software as such. Instead, I use Microsoft Office, with Excel, Word, and PDFs, which give me exactly what I need. It's tight, very organized, and I'm fully in control of all aspects of my business at any given time. It works perfectly so I don't feel the need to increase my business costs through an additional CMS. Not everyone's cup of tea, but it works perfectly for me.
Do you have any tech hacks to have a more productive business?
Not so much tech hacks, but the software I use. I do love Pixellu products. I jumped to them a few years ago and wouldn't change. SmartAlbums is a super slick timesaving bit of software that makes album design actually enjoyable, but SmartSlides is my fave. It allows me to produce an awesome looking slideshow with minimal effort and time. I'm very happy with those levels!
Oh, and FloHub price forms from Flothemes. I've managed to combine my price lists into a streamlined booking form too. It's a beautiful way to both present your pricelist and take a booking in the same place. It also helps with upselling. And I have numerous price lists tailored towards local, national, and destination weddings, branded lists for individual wedding planners to give to clients, and more. I wouldn't give this up and count it as an integral part of my price presentation and booking process. 
How do you organize/schedule your work week?
I have children. I tend to work from 8 a.m. to 3 p.m. weekdays. I rarely work in the evening now.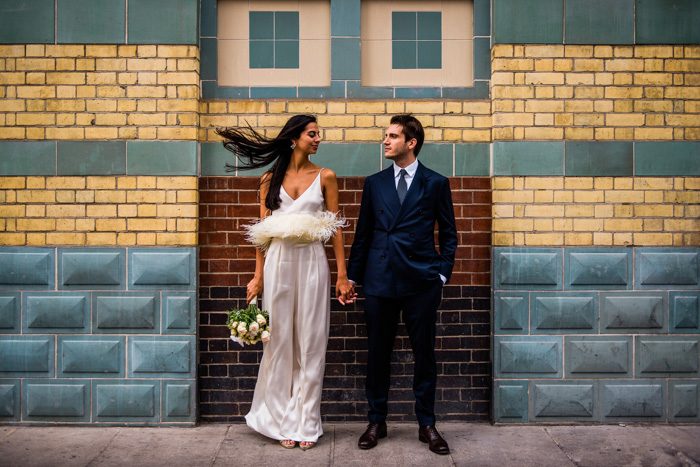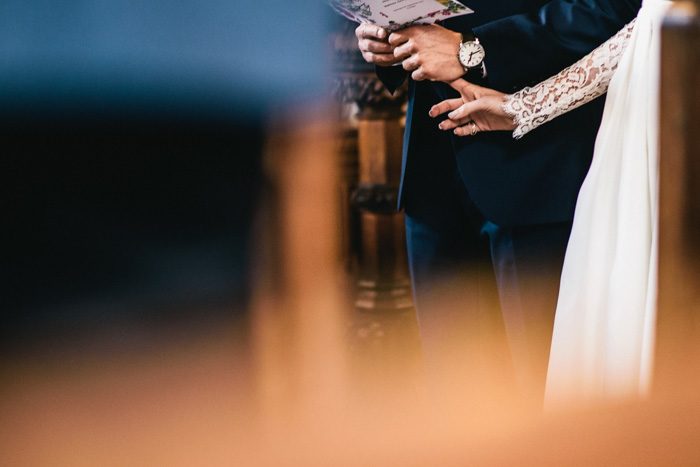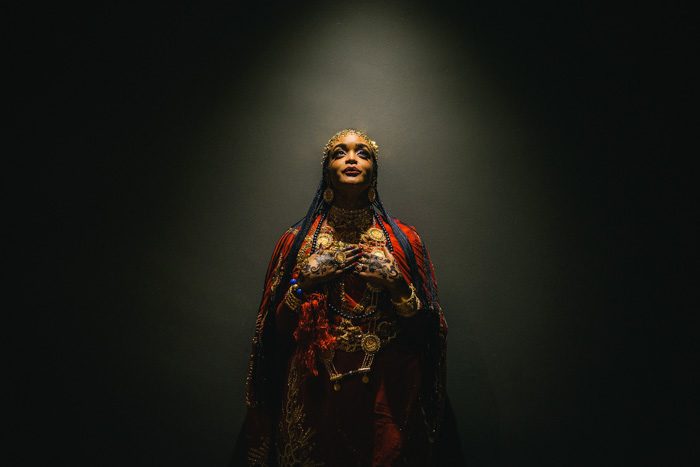 List all of the gear that you bring to your weddings:
Black leather Ted Baker bovine leather holdall
An ancient, but wearing so well, Holdfast Money Maker tan leather strap
Nikon D750 (two)
Nikon 24-70mm f/2.8
Nikon 85mm f/1.8
A couple of flashes.
Do you have any bucket list locations that you hope to shoot at one day?
I'd love to shoot a wedding, or even just a portrait shoot at Salar de Uyuni in Bolivia. It's the closest I'll get to shooting on the moon. I've been there. It's out of this world. Salar de Uyuni I mean, not the moon. The sense of space is mind-boggling and the sky goes on forever. 
What is your favorite image that you've taken?  Can you describe how you created it? What is it that makes it different? 
That's a tough one! Honestly, don't have a favorite. This one is memorable if that counts. I like it because it's simple and reinforces how I shoot, what I look for, and how my camera is set up to capture those things.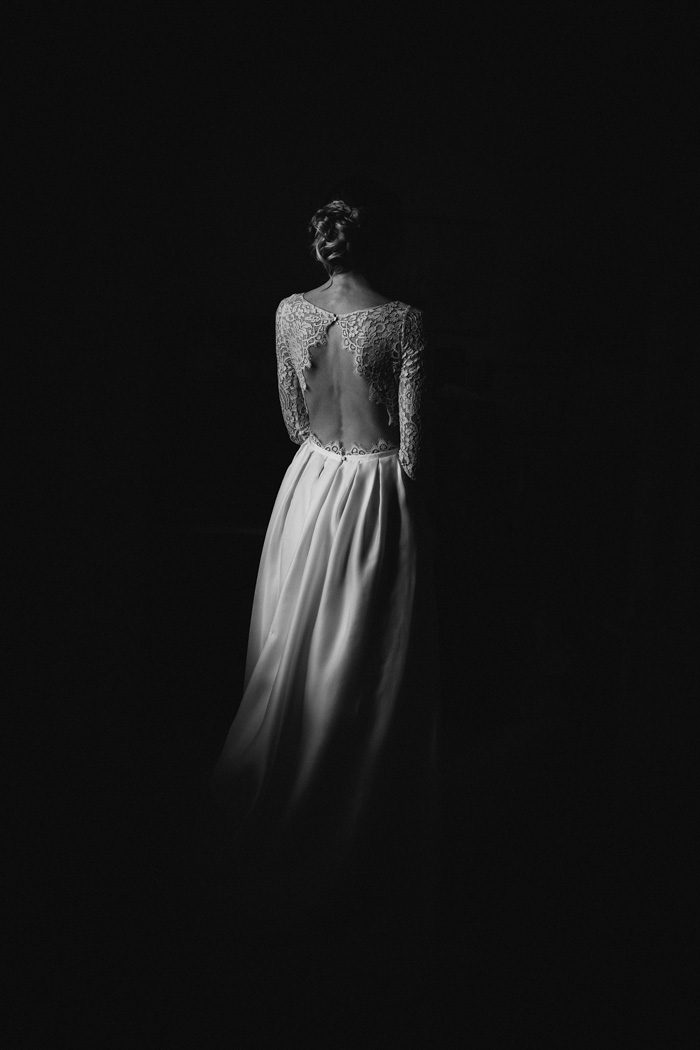 The dress was a stunning Rime Arodaky gown from Paris, and when you have back detail like that and a strong vision in your head, it doesn't matter how much everyone is rushing to get to the ceremony, you make it happen. But you need to make sure when you say it will take five seconds, it does, so the outcome is worth the effort and slight disturbance. If your bride trusts you completely, it's cool. I don't shoot manual, so I don't waste time f*king about with shutter speeds to get exposure. I took one shot, showed Alice, saw the look on her face, then boom, ceremony time. 
Do you have any advice for those who are just beginning to pursue a wedding photography career?
Get yourself on a good path. Don't learn by mistakes alone, seek a trusted workshop, or a couple of 121's with experienced, talented wedding photographers. Set yourself on a good footing and walk into early weddings armed with confidence-inspiring knowledge. It doesn't matter if you haven't shot a single wedding; if you want to start strong, arm yourself with good knowledge from somebody who can set you off on the right track. Same goes for photographers who have lost direction and need a fresh perspective to kick start something new for them. Invest in yourself and your business. Do it.
Describe your editing process?  (Do you use presets, do you outsource your editing, etc.)
Presets, yes. With the lack of VSCO updates for new cameras and software, and not being able to find that exact look I need through other companies, I make my own. That look is classic and hasn't changed in years. A preset doesn't make a photo. You make the photo. But it's important to be consistent in tone and feel. A few other photographers are using my presets too, which is cool. I don't plan to start selling presets anytime soon.
Outsourcing, never. Editing might be time-consuming if that's the way you want to look at it. I look at it as part of my job as a wedding photographer. Editing keeps me emotionally connected to the wedding, which I'd say is quite important. It allows me to forward-think about how the slideshow will work. It also allows me to see the results of my work, where I can improve, and sometimes the result of something experimental I've tried and have no idea of the outcome.
I use Photo Mechanic for a quick quality control cull and I mean quick (see favorite image above), because I don't shoot scenes on manual mode. The majority of images are perfectly exposed to my style, so I'm not searching through six or seven to find the correctly exposed, useable shot (you know what I'm talking about), but instead making a decision based on more important and subtle nuances. For me, this means over the whole day my hit rate in terms of quantity and quality allows for fewer images to be looked through and discarded for a culled final set.
Then editing: I'm one of those weirdos that doesn't use Adobe Lightroom. I batch edit 100 at a time in Adobe Camera Raw, make a brew, change my playlist, load another 100. Editing is minimal, it's more just making sure each image is looking the best it possibly can. A little straightening sometimes, a little sharpening, maybe a little color correction. Nothing major. Because I shoot most of a wedding with a 24-70mm the majority of my images are compositionally what I want anyway, so only minimal cropping is needed.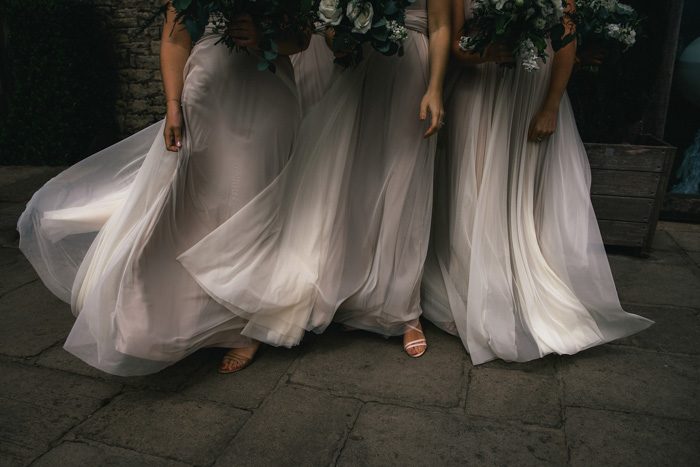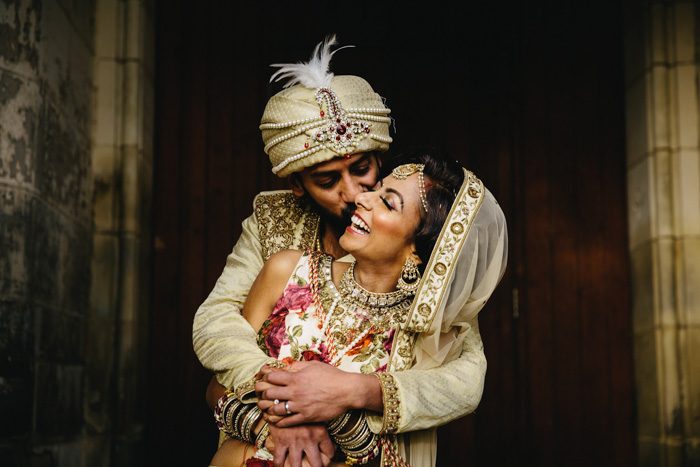 What's playing in the background while you edit?
I've been listening to Dirty Pretty Things, Arcade Fire, the Ramones, Alt-J, T. Rex, and Bombay Bicycle Club.
What's your biggest pet peeve in the wedding industry?
Mainly aimed at media folk, but bullshitters, egos, self-proclaimed rockstars, and photographers that think presets make a photograph. I actually get very narked hearing about wedding photographers that take to the stage at large events and start a talk that deviates wildly from both truth and reality, and those narcissistic talks that share little useful information to a paying photography crowd eager to learn how to be better and learn new skills. I sometimes feel photographers don't question other photographers' images presented to them enough and don't ask themselves if the image is actually any good. Good old fashioned critique. And yes, I know photography is subjective, but there are few simple rules that need to be addressed before individual creativity and talent can shine through. And sometimes, through that sea of likes generated by fake publicity, I just don't see it.
Don't get me wrong, I have my own internal list of photographers who blow me away so much they make me want to sell my photography gear and give it all up! But that isn't everyone. And everyone isn't truthful, sincere, or as talented as you think when you start looking a little bit closer.
What's next for your business?
Much of the same, really. Work hard, keep the passion real, put clients first. I'm very happy where I am right now. I'm not hugely fussed about how other photographers view me. I'm quite happy doing my own thing and focusing on ways to be better.
Best advice you've ever received about being an artist, business person, or happy human?
Follow your heart. Stay away from assholes. Be kind. Good people attract good people.
Is there anything you want readers to know about that you're working on or where they can learn more from you?
I do wedding photography 121's. Online. Obviously.
Where can people follow you and your work?
You can follow me on Instagram and visit my photography website.