Get ready for one of my favorite Photographer Spotlight Interviews of all time! Australian photography team Tracey Taylor and Dee Green of 37 Frames Photography take us on their journey of self-discovery through the world of wedding photography. Their love of travel, culture and light brought these ladies to Japan in 1997 where they were swept away in the digital photography revolution and fell in love with photographing weddings…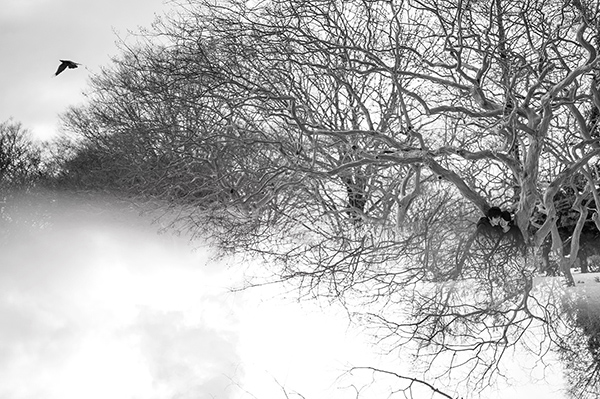 Why photography? What draws you to it? Photography transcends countries, cultures and language. We adore stories – so it's the perfect medium for us. Coupled with our love of color, light, emotion and travel, it's simply how we see the world, how we have to live. We started originally in travel and landscape photography. Never even imagining we would be living and working in Japan as wedding photographers. So it's been some story – one that leaves us almost permanently lost in translation and passionate about showcasing the beauty of Japanese weddings to the world, in a highly impenetrable industry.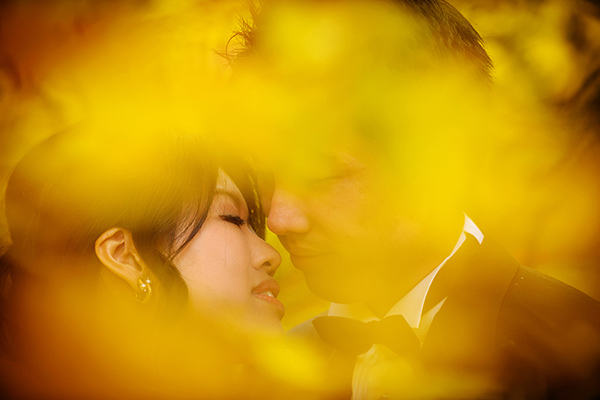 Originally based in Australia, can you tell us what brought you to Japan? And what it is like to then photograph weddings in Japan? We originally came to Japan as a stepping-stone to see the rest of the world. We love Australia but Asia seemed like a great base with easy access. My background (Dee) was in journalism, Trace in visual arts. We connected in college…long, long ago!! We arrived in Japan in 1997, just in time for the digital revolution, when we had been trained in film. So we immediately went out and bought our first digital camera (it fit an astonishing 8 photos on it) and 20 rolls of velvia film…so yes, it was a sudden (and confusingly amusing) learning curve! And one that saw travel and landscape photography change overnight. In the interim we did all kinds of other fascinating work in Japan until WPPI came to Tokyo in 2009 and changed our lives and 37 Frames forever. Taking us from isolation, giving us a community (which is how we discovered Junebug!) and inspiring us endlessly with the Art of Wedding Photography. And then our extraordinary journey into the world of Japanese weddings began full-time. And we simply love it. In 2011 the Great East Japan Earthquake tragically occurred which changed Japan and again our lives. It put life into so much (evolving) perspective as we worked so hard to save, resurrect and re-build our business again. We realized truly the importance attached to "telling life's most beautiful stories" and that when it is dark enough you can see the stars…
To date this photo journey has truly been one of infinite surprises, love, and utter enchantment. As wedding photographers in Japan we are bound by culture, tradition, formality, history, the strictest of timelines, language and plenty of onlyinjapanmoments (oij). And a highly closed industry. But it's endlessly captivating for us both. And perhaps our advantage as Westerners is that we find everything exotic.
Our path is now firmly entrenched on the Virgin Road (aka the Japanese name for 'the aisle')… From the intricate layers of priceless kimonos where the bride always carries a dagger, to grooms on roofs, stoic emotion (no matter the occasion), couples bursting out of giant balloons, historical shrines and MC's who magically re-appear as Geisha, we know we have never seen it all. And maybe that's why we stay! Whether it is a traditional Japanese wedding (shrine/kimonos) or a more western inspired one (with wedding gowns) or a fusion of both, plus the nijikai to end (the second reception for close friends, where the couple can really celebrate). Japanese weddings are ethereal and elegant, tinged with moments so powerful and rituals so meaningful we can only imagine the complexity. And they can also be a lot of fun – which we adore. And that's what we love to photograph them, no matter how challenging it can all be.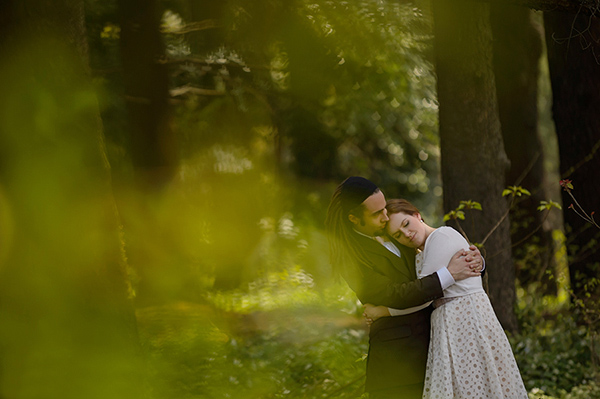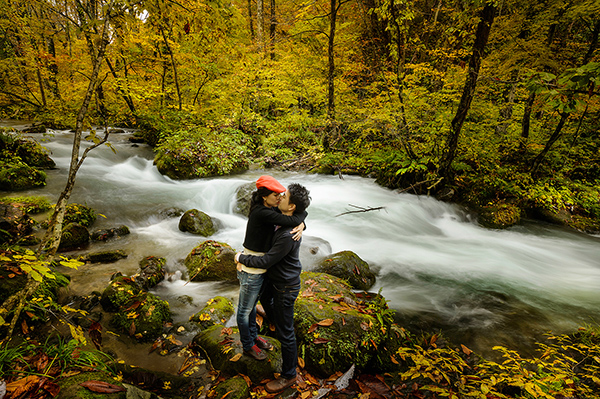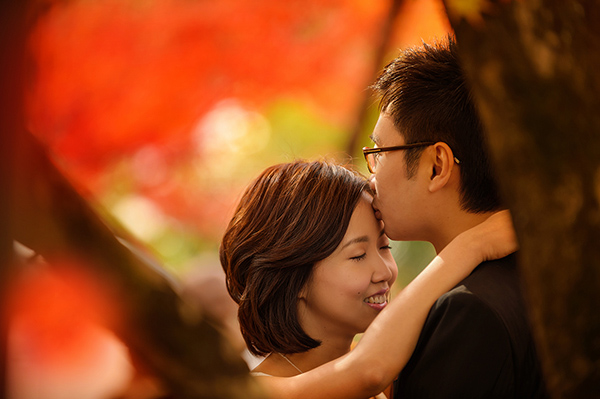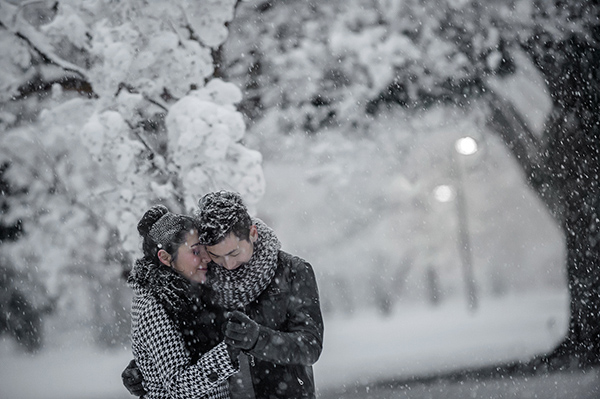 Can you talk a bit about your dynamic as a team? How did you get started working together? Do you play different roles in the business? Our team approach is everything. It's has shaped our style of photography and our business as a whole. It's a style of photography we would certainly recommend, two dovetailing photographers resulting in a more cinematic vision and coverage. To do this there has to be utter, complete trust – it's not a first shooter, second shooter situation at all. I know exactly what Trace will be shooting and she knows what I will be doing. Always working with different lenses from each other, never in the same place, never where guests with cameras are. We take turns leading throughout the day when necessary. I tend to work up close with the couples, only directing when needed and Trace, well you'll never see her…she's up, down, near, far and catches all those moments that you never see, that melt your heart. In terms of the business, I handle all client communication, Trace deals with all the post-production with minimal cross over (to clarify, Dee: What is LightRoom? Trace: Not a fan of people.)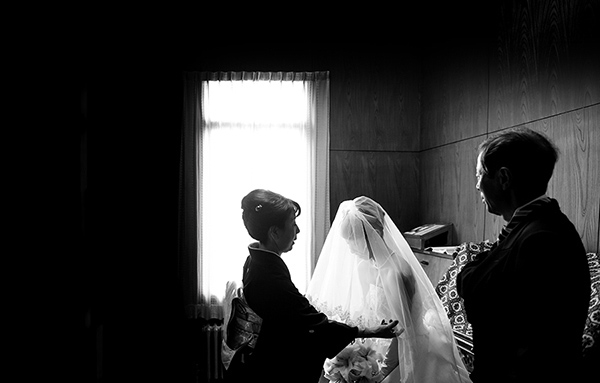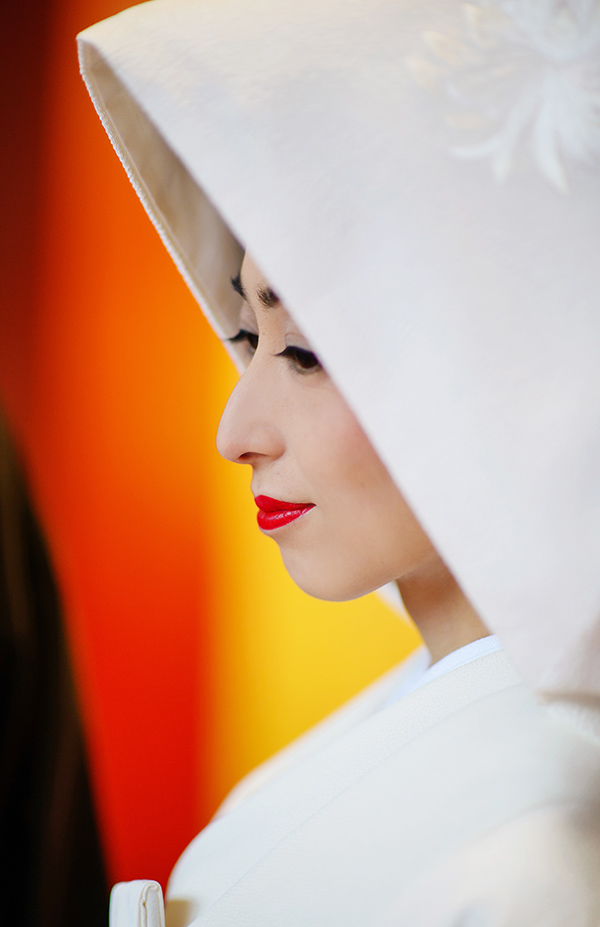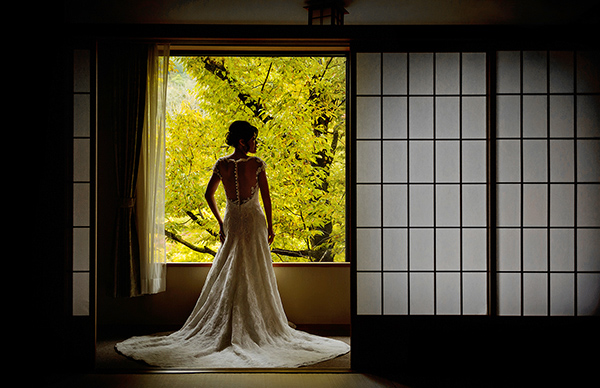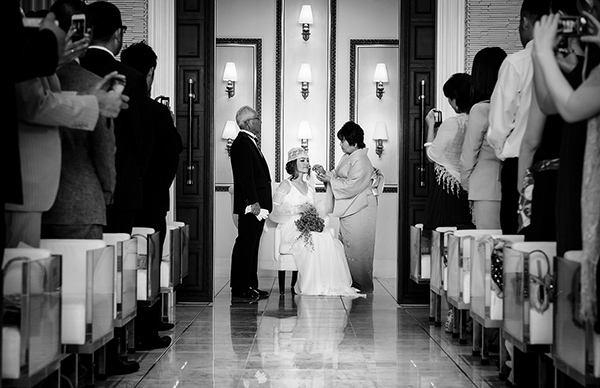 Where/what is home? The world! Wherever we land with our cameras. We are so lucky to be able to take our business with us and are never happier than when we are out in the world exploring and chasing the light. But I guess home is Japan for now, in a very Tokyo inspired space called Flamp (we have no idea why…). We just received a five year extension on our business/investor manager visa. We have a registered Yugen-Kaisha. So will most likely be here for the next half decade although we'd like to stay for the 2020 Olympics (we live just up the road from the stadium with futons always available for guests!!).
Who inspires you? We have always been hopelessly inspired by the late, great landscape photographer Galen Rowell. His "Rainbow over the Potala" image first inspired us to pick up cameras at university and it's been an unrelenting chase for light, the illusive end of the rainbow ever since. He was tragically taken from us way too early (with his wife, in a plane crash in 2002 returning from a photography workshop in Alaska) but every time we see his images they remain fresh and alive with color, light, composition and the road less travelled which will also be our compass. We will always be grateful to him.
As landscape photographers it is always about the light. Waiting, waiting, waiting for the elements to combine and then working quickly & efficiently to realize our vision with just a small window at golden hour. Working with people is a whole other skillset. And let's face it – a world of crazy sometimes… But once we understood that these skills could be transferable and that it would always be about color and light and the story, then we were hooked. In Japan, especially, where we have to work so fast, and under the pressure of a military-inspired schedule. We will generally, if lucky, have about 10-15 minutes for bridal portraits. In the whole day. We've had a planner give us 43 seconds before…no exaggeration. Being able to work fast and adapt to all kinds of lighting conditions is key and our landscape background helped tremendously with this.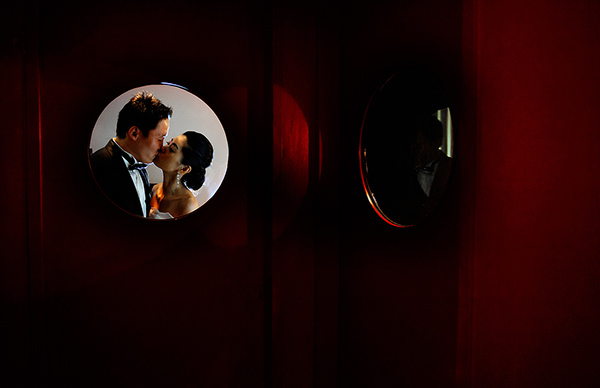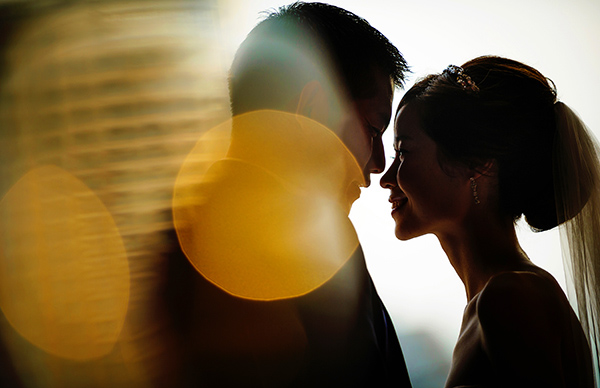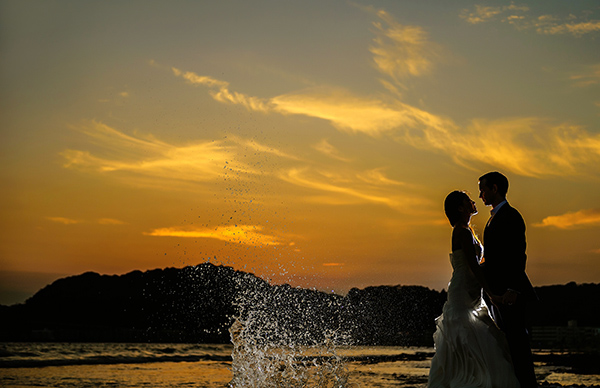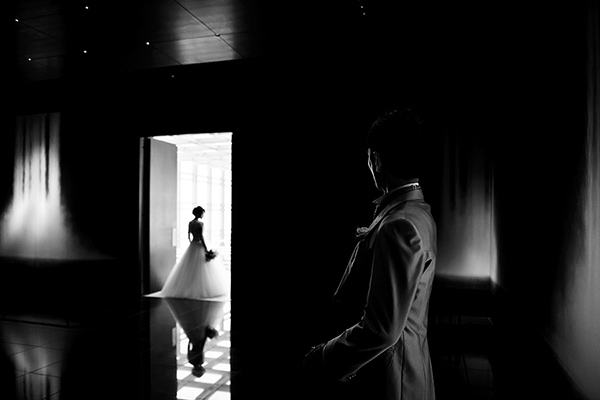 Describe your dream destination wedding? Oh, this is way tooooo hard. But right now Morocco or Bhutan would be at the top of a long, long list.
Do you have a (recent) favorite photo that you have taken? Can you describe how you created it? What do you like about it, whether it be technical, emotional, personal? We don't have just one so we're going to approach this in a slightly different way. We love to come away from each wedding with one image we are proud of. We are always working against the odds in Japan. From the timeline, the venue restrictions (some shrines will not permit getting ready coverage or even allow us to photograph the ceremony) to venues not allowing outside photographers (so our access is limited because we have to go in undercover as "guests" or our couple pay an exorbitant fee) to planners not understanding the importance of the photography (everything in Japan is largely part of a set-package, and photography is way down the list and largely devalued). We love to challenge ourselves to find a unique shot for each couple even if we shoot at the same venue regularly. So our goal is always to come away with ONE favorite image in spite of all this… a new favorite image to replace the last one.
Honestly we are way too hard on ourselves. After every wedding we do our "hotwash" (a term used in emergency management – haha!!) where we break down the day and dissect what we did well and all the issues. We never miss it. And as is human nature we generally focus on the negatives, what we wished had happened, the time we didn't have, the access we weren't given, the rules we should have broken, the lines we should have pushed and all the things we could have done. So if we get that one image with all this in mind, that we are proud of, then that's a favorite, even if it looks so simple. That is everything.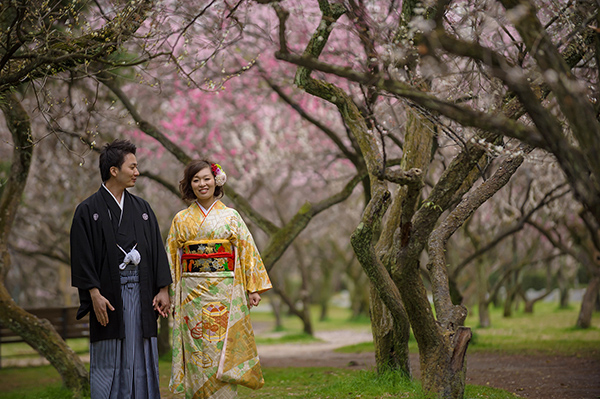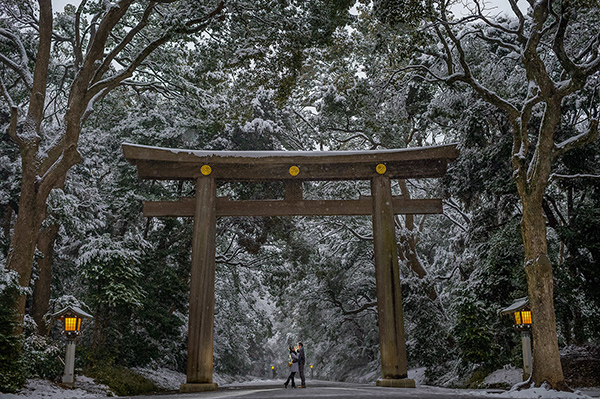 What do you find to be the biggest challenge/most difficult part of being a wedding photographer? We truly believe that wedding photography is one of the most difficult genres of photography. With split second decisions to make, working with all kinds of people, having to make instant connections to get emotional reactions, having to have knowledge of all weather conditions, working with different cultures, not understanding the language (for us!!), how to use light and work it in any venue, any room and then having the technical know-how fused with the creativity… all in the moment. Then the wedding photographer is part planner, educator, time-keeper, counselor, consultant, editor, designer and a million other roles. We would take hours, days and sometimes weeks to plan a specific shot for our landscapes. Sure we had to work fast when the golden light hit for those few minutes. But you have those moments, that pressure, a thousand times a day during a wedding. To make sure your work is beautiful and flowing from start to finish. You can't come away from a wedding with only one image nailed. You have to nail every single moment. Nailing 1000+ images is a wedding photographer's job. It's one of the most challenging and at the same time exciting genres. We totally had NO idea we were going to fall in love with it that much.
Also in Japan we find it very challenging to educate our very closed industry on the importance of Photography and it's value. And that there is a different way of doing things, in a modern beautiful way. This is a daily challenge and a trust issue. But if you find that one planner and group of people who believe in you it can change everything.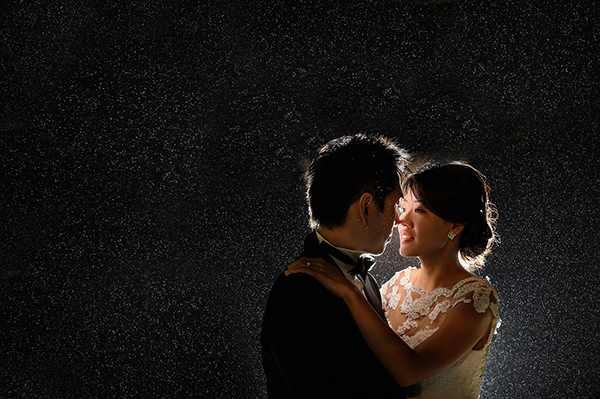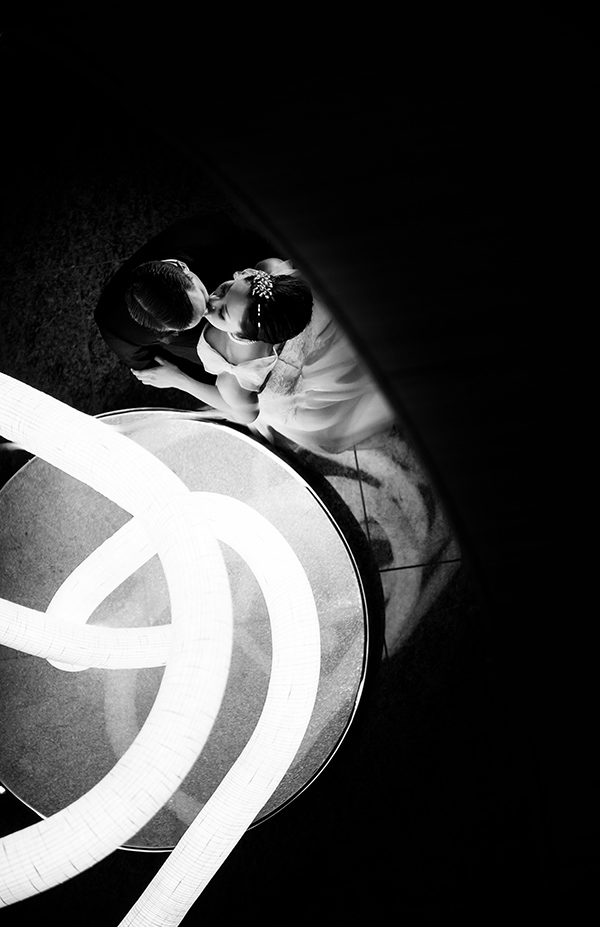 How did you get into wedding photography? It was honestly thanks to WPPI who came to Tokyo in 2009. We decided to take the full-time leap after this. The Japanese industry is so tough to enter, largely controlled by the big hotels and a very dated style, which no one questions because it's "okay" and the way things have always been. It is a country of introductions, which take a lot of time to cultivate. Then you factor in our style, way of shooting, all the rules/restrictions/cultural sensitivities and that our prices are triple the Japanese average (just to start) and we knew we had our work cut out for us. But we were determined to make that step and break down some barriers and create emotional, real, unique stories. We knew that in an industry worth 3 trillion yen per year there would be, somewhere, the right clients for us. We will always be forever grateful for WPPI Asia as we were able to connect in person with some of the industry greats. It was Jerry Ghionis that put us on this path. He changed the way we looked at wedding photography with his extraordinary work. We connected also with Kevin Kubota who has gone on to be so supportive of us over here and his lighting book and products have been invaluable resources. Through WPPI we came to know Junebug who gave us an instant connection to stunning world class photography. And then there's the amazing Bob and Dawn Davis who have been incredible mentors and friends and taught us light. And our story into photography would not be complete without being inspired and equally intimidated by other stellar photographers we adore and admire hopelessly (some we know in person, some we don't): Keda Z Feng from Malaysia, Danny Dong, Chrisman Studios, Susan Stripling, Brett Butterstein and so many more…
But we are truly thankful to the WPPI team and it was such a highlight this year to win First Place in the prestigious 16×20 WPPI 2014 Print Competition in the Bride/Groom Alone Category with a real Japanese Bride on her wedding day. It is a very simple image, which we almost didn't enter, as underneath there are layers and layers of meaning. We love it and knew how much went into creating it, but we are never sure if that quiet emotion and reflection translates on the world stage. When we are photographing traditional weddings the bride is always holding her Kimono with one hand, it may never touch the ground, so the whole experience can be very static and to show emotion, of any kind, is the great challenge. That this resonated and connected with the judges and that they understood the cultural complexities in capturing this moment means everything. To know that an image of a Japanese Bride could take first place in this level of competition is certainly something that we don't take for granted. It just shows how amazing our wedding photographer community is when they can truly appreciate images from all countries and cultures.
Do you have any advice for beginning photographers? Very generally to learn your craft and never, ever, ever stop. To ask for help and mentorship, to learn, learn, learn and never stop learning. And invest in your education, a lot. To never give up – if it were easy everyone would be doing it. To under-promise and always over-deliver. To avoid trends and find your style, that will hold up. Knowing that shooting is just a small part of running a successful business. And above all to value the industry.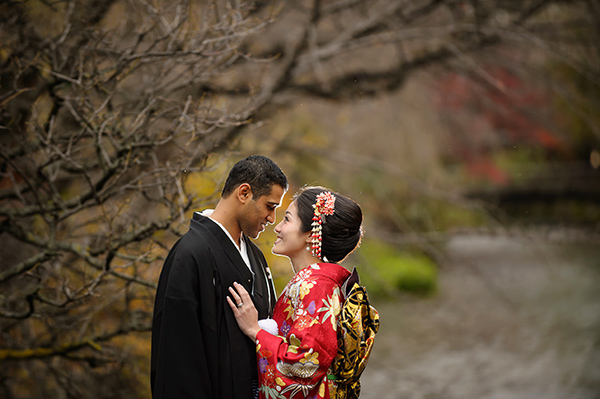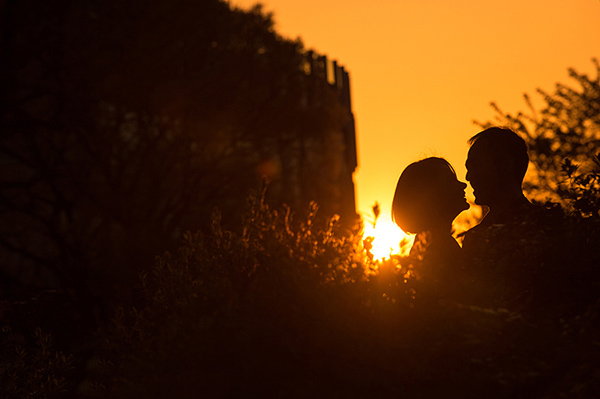 What influences your work or photographic style? We are from a very multi-cultural country (Australia) and have chosen to live in a very mono-cultural one (Japan). So for us the biggest influence is CULTURE. When we shot a wedding in Nashville in a barn, this was completely out of our comfort zone and so exotic. Truly!! And something we are sooooo drawn to. As much as photographing in an ancient shrine with hand-maidens and musicians and all the family in heirloom Kimonos, we just love this and are endlessly fascinated by cultures, how people live and love. Combined with nature, fashion, people and art – and it's a dream.
What makes your work unique? Again definitely our team approach and working so completely as one. Plus as women in Japan we have an edge on the wedding day (we have access to our bride getting ready sometimes) and as foreigners, too. We can push boundaries and get away with a little more. We face many challenges, trust-issues, sometimes discrimination, ridiculous red-tape, insane rules and mind-boggling frustrations in daily life. But in the wedding day environment we can use it to our advantage and get a very different emotional response from our couples and their guests (compared to our Japanese colleagues). It is a very, very formal situation (as an example the families at the reception sit at the back, in reverence to the VIPS – perhaps the bride or groom's boss who will be at the front, in prime position). We have worked out a very interesting way of breaking down language and communicating in a way that strips the language to get a much more emotional and real response. I walk around and say "HAPPY" a lot and people respond, tentatively at first, but then we give them permission to express themselves and they go for it. It may be a more internal reaction than other cultures but it is just as real. We try to take more of a photojournalist approach on the wedding day, only inserting ourselves when absolutely necessary (as we are already so easily visible – blond foreigners!) We've embraced our point of difference completely and make it a positive in all situations.
Describe your wedding photography style in less than 6 adjectives. We think our work is a little hard to define…but here are a few adjectives others have used to describe it: Emotional. Romantic. Culturally-sensitive. Color-inspired. Real. Timeless.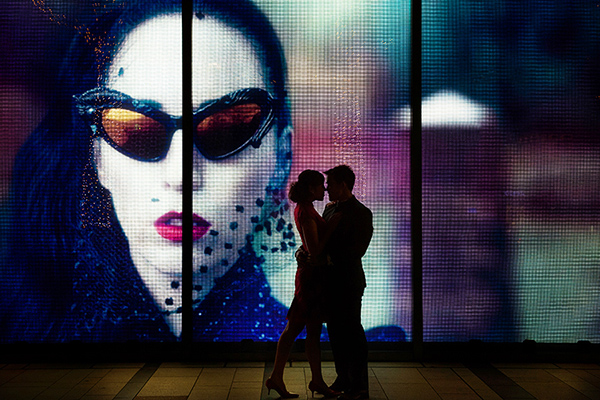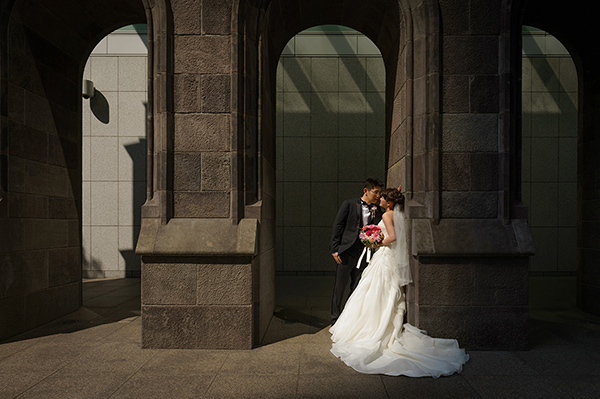 Any advice for couples who are looking for their perfect wedding photographer? Honestly connect with what you love; photography is an emotional medium so go with your heart on this one and make the investment in beautiful photography. You will never regret it.
One thing you'd like every bride and groom to know before their wedding? The day goes by in a beautiful blur, truly, after all those months of planning. It's rapid. And then over. So looking back on the photos is like seeing it again and again for the very first time. Working with photographers you intrinsically trust and have a connection to will ensure that they catch all those darling moments you never saw, because you were in the middle of it all. We always tell our couples to just go with the day, enjoy it all and leave the moments up to us.
How has being a wedding photographer made you a stronger photographer over all? In. Every. Single. Way. But it is mainly all about light. You simply cannot be a natural light photographer if you want to be a wedding photographer. You have to know how to shoot in different conditions, know how to control light, be confident to control light, adding in different light sources when needed. You have to be able to MacGyver your way out of tricky situations, be part still-life, travel, photo-journalist, fashion and commercial photographer. It has toughened us up to deal with people of all types, to say no and yes more graciously, to go above and beyond, and given us the sensitivity to deal with many different cultures, religions, traditions, often dealing with it all in second and third languages.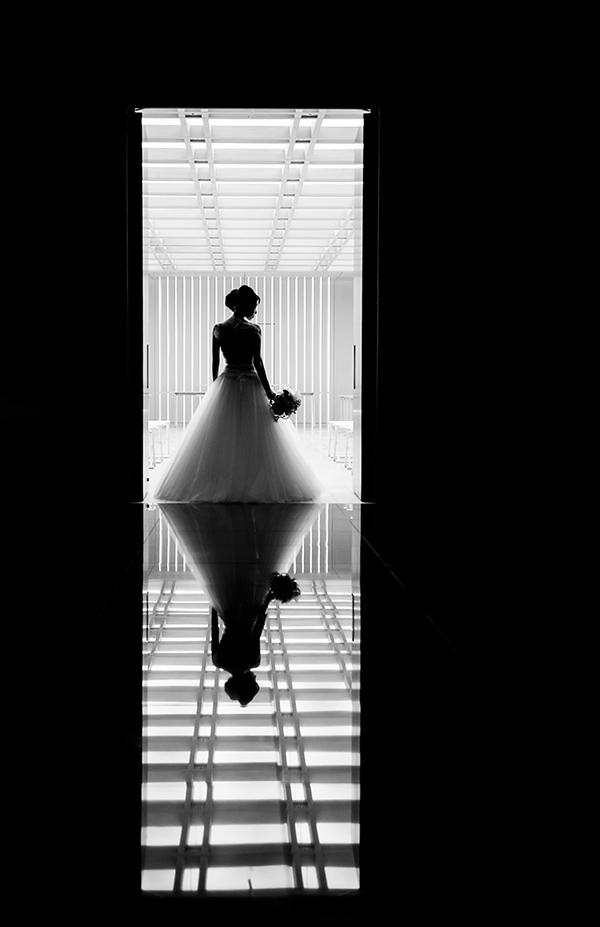 How has witnessing so many weddings impacted your life/outlook? Simply it makes us love life more and more with every experience. And not to take anything for granted. To be part of documenting such an important day (and we are careful to say it's not the most important one, but one of many – the start of it all) is a privilege we don't take lightly as much as it is a study in sociology. People are endlessly fascinating, how they love and celebrate and interact. Following the 2011 Earthquake, which changed everything for us, we wondered how we would ever "tell life's most beautiful stories" again. We had 8 months of weddings cancelled overnight which translated into 16 months (because the rebooking took time). While we were fine in Tokyo certainly no one was getting married, so in the interim we did a lot of volunteer work in Tokoho and were forever-inspired by the resilience of the people who had literally lost everything and everyone. Time and time again we were told the best thing to do was to work even harder, that was the way to help and move on. And to be part of recording family/life stories became so much more important and poignant. This is never lost on us. We are always shooting for 50 years. Photographing everyone, everything (shooting with purpose – Bob Davis!!). Life is a bit like a wedding…a great big metaphor of preparing, doing, feeling, with a dollop of drama, emotions, reality, fantasy and figuring out what it all means. And we are strapped in for the ride.
Favorite wedding style? We LOVE them all, whether it's a chic Tokyo Wedding floating over the city, an Indian-Japanese multi-day destination wedding in Hawaii (which is where we are right now writing this for this amazing tri-cultural wedding), nuptials on the beach or away in the mountains. But what we love most is a fusion of traditional and modern Japanese weddings. Where old meets new and we never know what's next!
Best advice you've ever received about being a happy human? We think it was 'the' Cliff Mautner (maybe?) who said "you are only as good as your clients". This resonates with us over and over again, in every facet of our business. From dealing with people to photographing them. Good clients, good people make us happy. It's that simple. And being happy helps. Giving that energy and being "switched on" can be exhausting but it part of the job. Finding those clients is the key. And then for us that translates into being able to photograph such different cultures. We are never happier than when we are out in the world travelling. The art of travel and photography and love = happy (even though the reality of destination weddings may be that you find yourselves locked in a hotel room working endlessly…) We LOVE to have FUN. For us that's what life's all about…and there's probably no where more outrageous, fascinating in the world than Japan. We've been there some 17 years. We understand less the longer we stay. And that's ok…and makes us happy.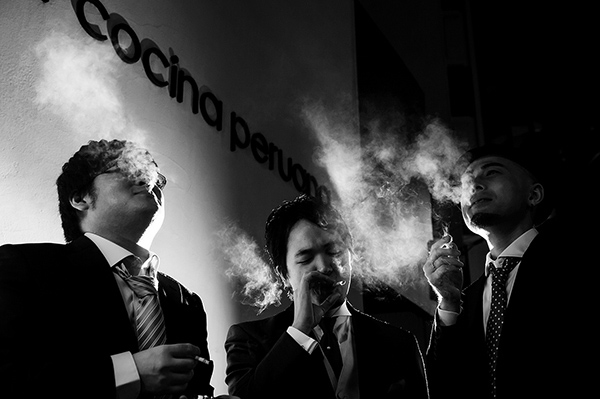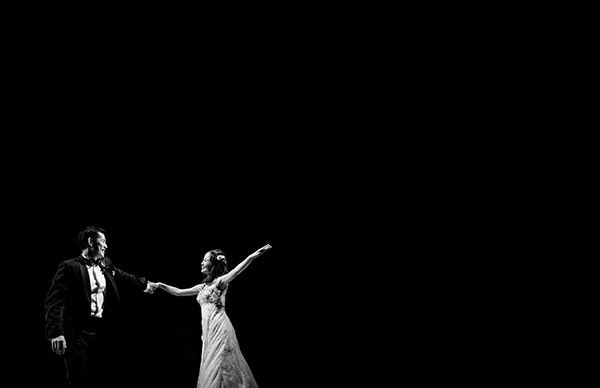 Something that has inspired you recently? Chasing the light in Norway!! We went back to our landscape roots last year and led a Travel Photography Workshop to chase the Northern Lights. It had always been a dream. We had an amazing group of students join us from Thailand, Bolivia, Singapore and more. Actually chasing the light realistically and metaphorically took on an altogether other meaning. Lightness coming out of darkness has been a recurring theme for us and Japan since 2011. To finally chase the light, even though out of reach and see the stars dance above us was once in a lifetime and we are hooked! We will never stopping looking for the light.
What is your favorite reaction from a client when you deliver their images? If clients cry (in a good way!!) we've done our job…And keep in touch for years after is everything.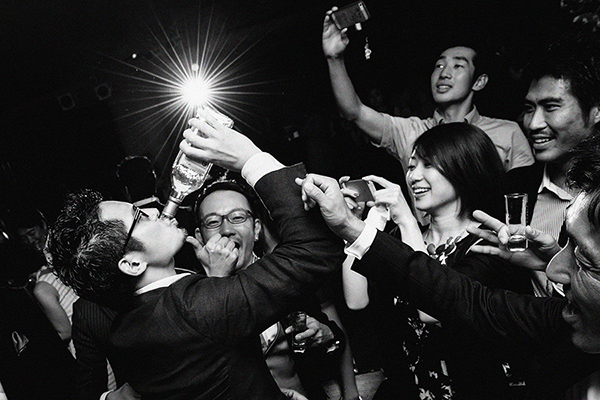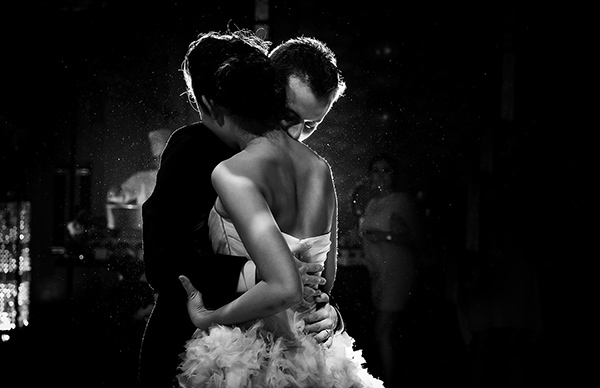 Thank you so much for sharing your wisdom and inspiring photographers and couples around the world. Amazing work 37 Frames Photography!