We're so lucky here at Junebug Weddings to be able to feature such incredible talent, especially ones with a great sense of humor! Canada wedding photographer Aron Goss has a light-hearted personality that would put any bride at ease on her wedding day, which allows him to capture wedding photos that are fun, unique, and totally gorgeous. Please enjoy our Spotlight Interview with Aron Goss – you're in for an absolute treat!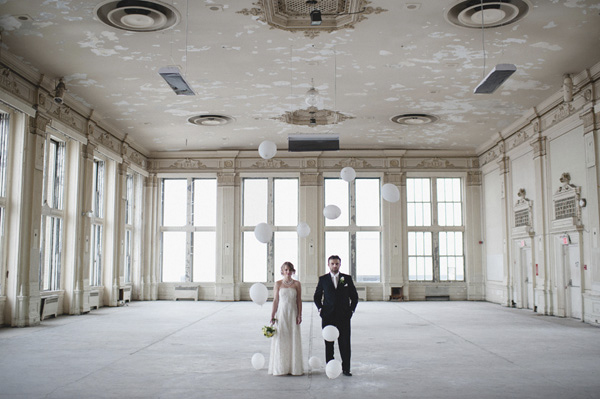 Can you tell me about your journey to wedding photography? What drew you to photography specifically? I have only ever been interested in capturing people in photographs. Telling stories, capturing expressions and highlighting relationships. It only made sense to jump into wedding photography, offering my interests to clients that are looking for those moments to be captured.
What would you both be doing if you weren't a photographer? Searching for photography jobs I assume. Hopefully the search would not take too long.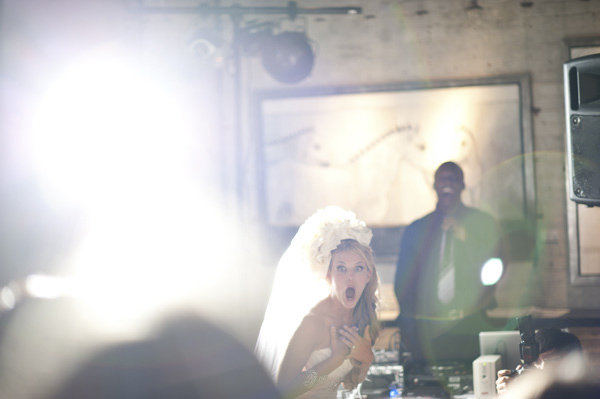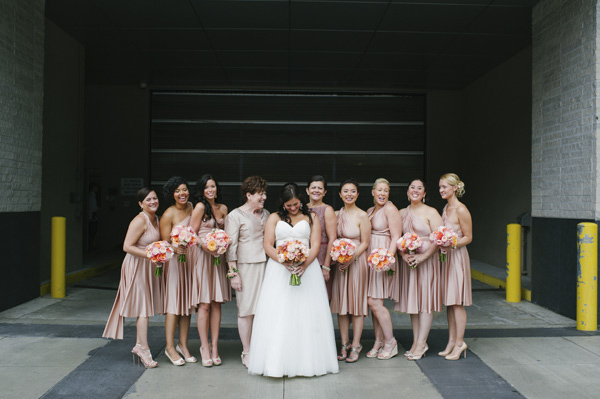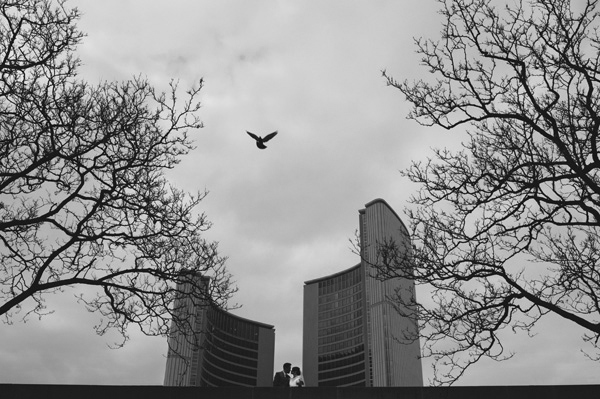 Who inspires you? I am inspired by people that do what they really want to do for a living. I am equally inspired by people that don't have the opportunity to do what they really want to do for a living because of obligations.
Do you have any advice for beginning photographers? (Wedding or otherwise) Shoot.
It is really the only way to get better at this craft. No one has ever mastered driving a car by reading about driving or watching other people driving on television.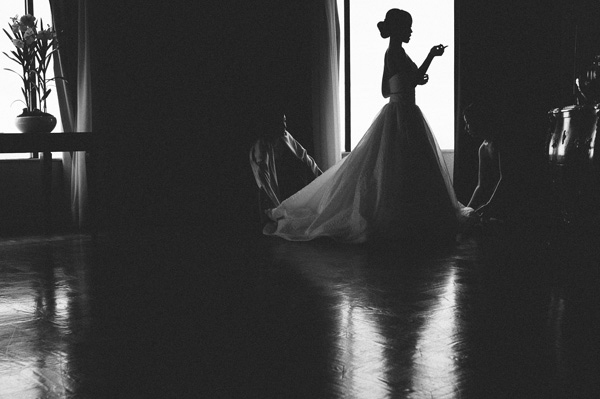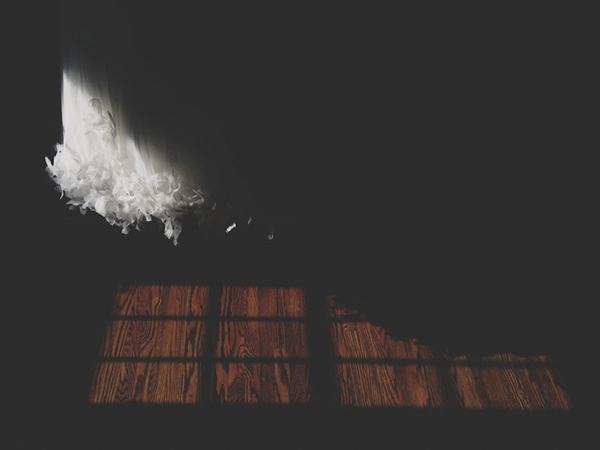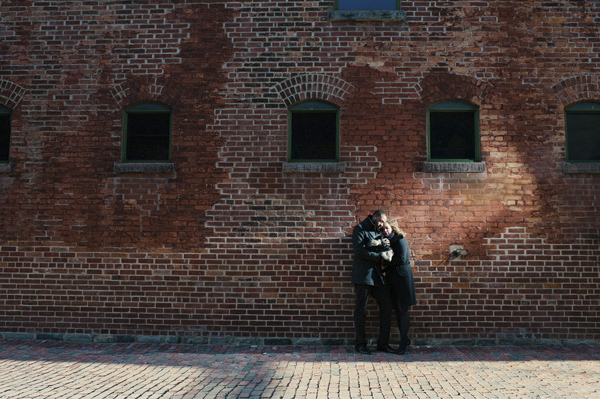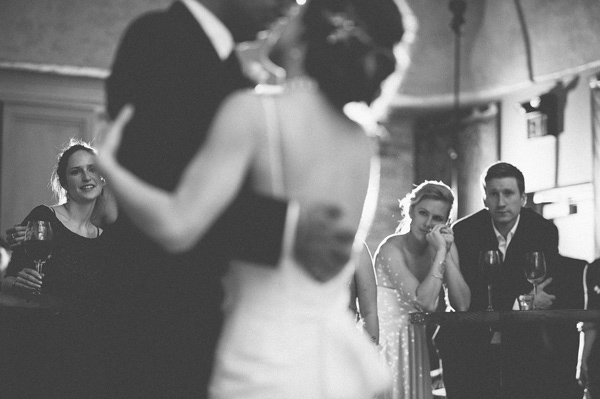 What makes your work unique? I shoot like me. I shoot what I like. The easiest way for me to evolve, was to stop trying to duplicate a frame I never took. I have never been successful at recreating someone else's work, no one is I believe.
That being said, do I feel I have achieved a level where my work is easily recognizable as my work? No. Not yet. It is such a long process of discovering yourself as a artist but the journey is amazing, I am not ready to know it all yet.
Do you have a quieter season? How does your work change during that time? How do you end up spending your time? Living in Canada, the Winter months allow me to recharge my batteries a little bit and tackle those lists that you never get around to in mid September. There are winters that fly by and I never tackle those lists either but it is fun to pretend.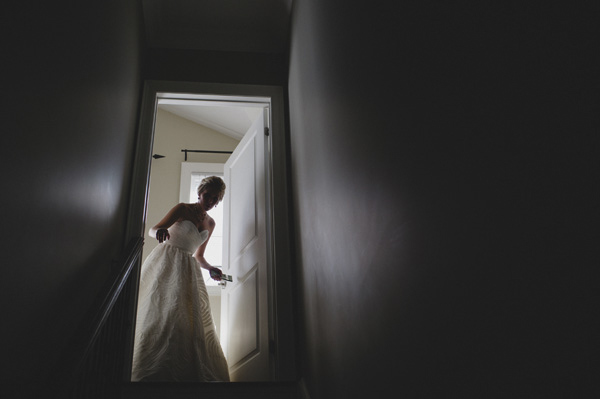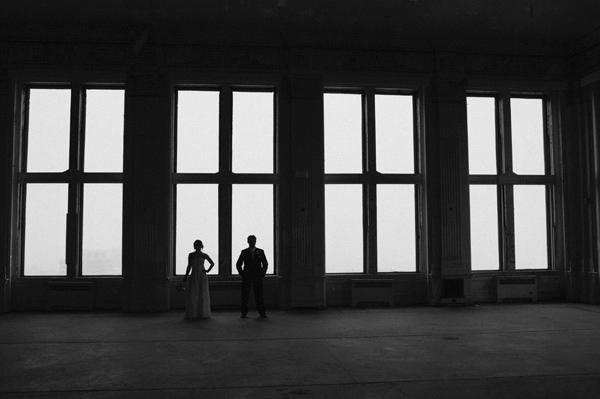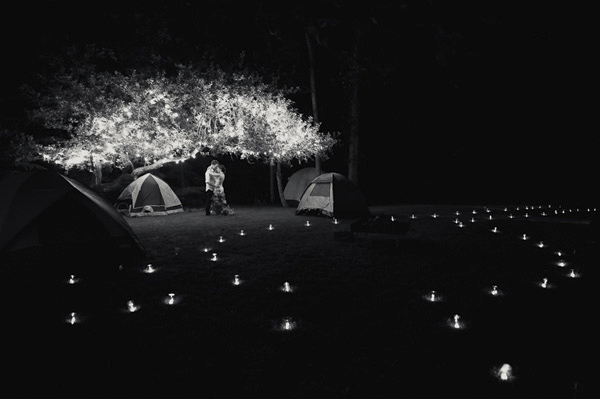 If you could have a superpower, what would it be? To inform the world that soup is not a meal. It is almost as if someone added too much water and pretended it was on purpose.
Why photography? What draws you to it? Because I cannot draw.
Honestly, my stick figures are embarrassed to be seen by other doodles and sketches. I have a really hard time seeing something in my head and creating it. I can really easily see something I like and make it work when composing an image but if I had to draw a face, I would not know where to start. It is that sense of seeing and creating that draws me to wedding photography. Moments will happen and I get to document them. A backdrop will present itself and I get to take advantage of it. Pretty light will pop up and I get to incorporate it while the day unfolds.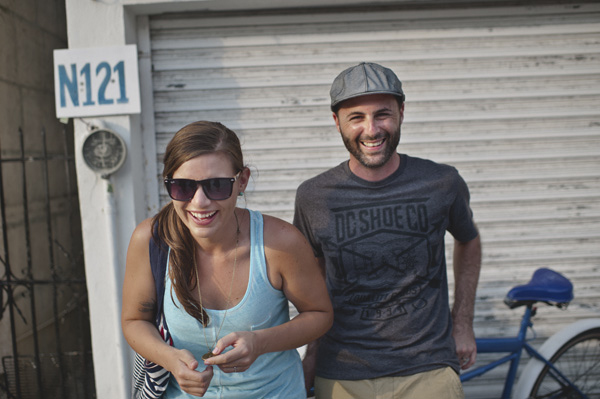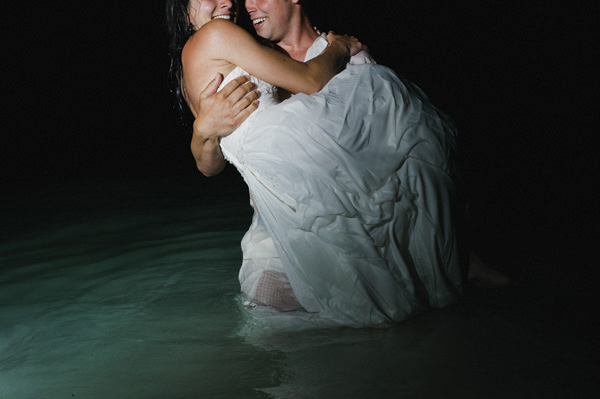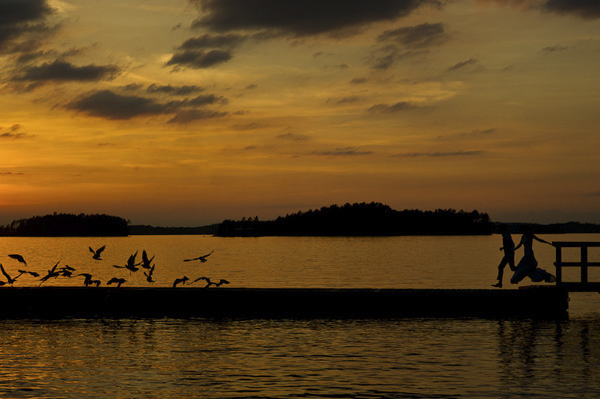 Do you shoot digital or film or are you a hybrid-shooter? Recently I have felt the lure of the analog world, so has my bank account. Late 2014 is the first year I am offering film to my clients, as in the past, I would simply incorporate film to keep myself fresh, engaged and excited to shoot differently. After sharing film images with my clients recently, I need to set expectations of what will be captured and how it will be captured before showing up on the wedding day. Disappointment that my Polaroid camera stayed home that day is not something I want to encounter. I have a range of film cameras that offer different looks and feelings. It is important at any business, to be able to show your clients what to expect if you plan on offering a new product. 2013 and 2014 are the years to capture the type of images and looks I want to offer, while determining the best avenue to incorporate film into my wedding collections moving forward.
Do you offer albums? What kind? What do you feel is important about wedding photo albums? I offer wedding albums. I could not imagine not offering wedding albums. It is the purest way my clients are able to share their day with family and friends. I am a big proponent of printed work and understand the need for digital files but nothing presents the highlights of a wedding like a wedding album. You are essentially creating the first heirloom this couple will have as a new family to pass down to their children. Not to mention wedding albums get shared and seen by so many people. I love increasing the chance that someone will get to see my work and remember me.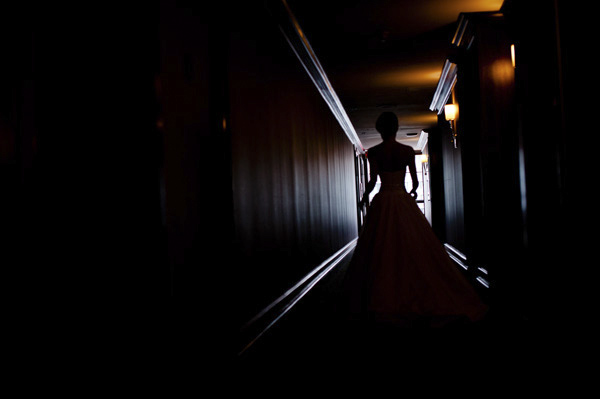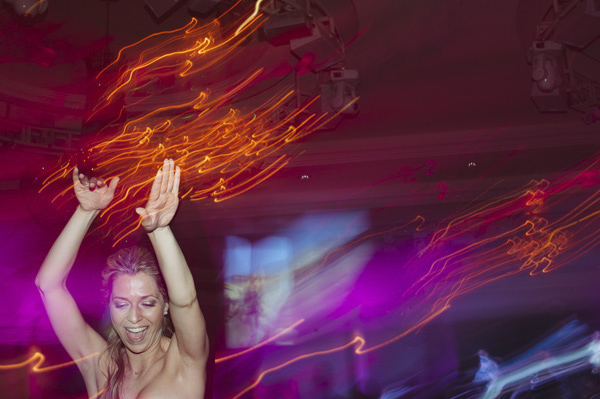 Describe what gets you up in the morning, literally and/or figuratively. I am literally pulled from bed by my daughter every morning. Figuratively, I am pulled from my bed by my daughter every morning. With another child on the way in late March I can only assume and wish for more of the same. ..and sleep, I can wish for more sleep.
Where do you want to shoot next? This is a big year for me. A handful of places that have been a fantasy to shoot at are coming true this year. This summer I will travel to Paris and Switzerland to capture weddings for some very special couples. I can't imagine I would have thought that I would ever be getting paid to travel around the world and take pictures? This is an insane, bonkers life.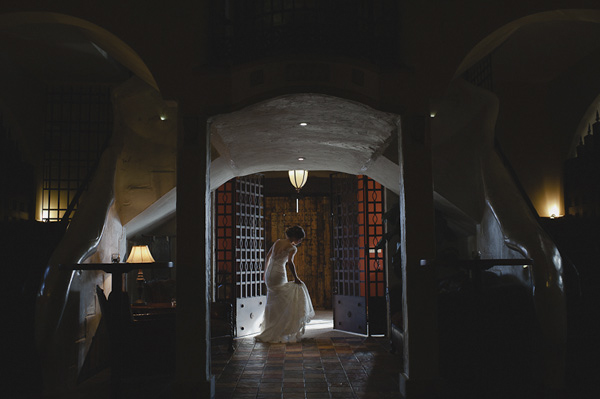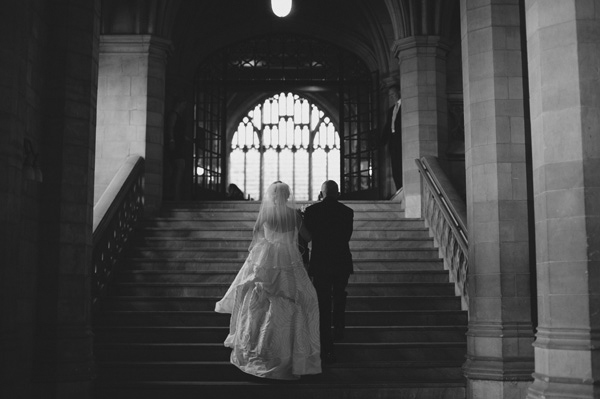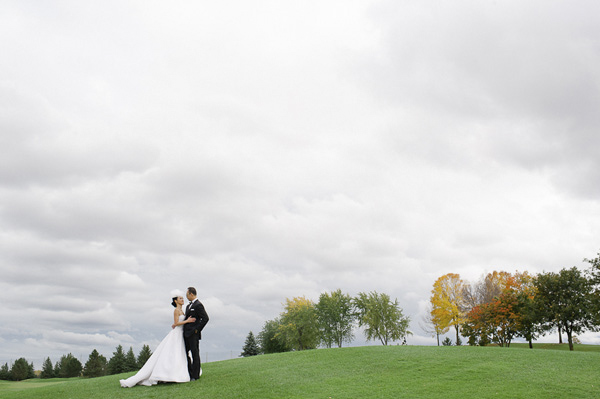 Any advice for couples who are looking for their perfect wedding photographer? Mesh with someone. By the time you meet a photographer it should be so much more about your personalities jiving than looking at more images. I am a big personality on the day of the wedding, I like to have control of the flow of the day and I like to joke around with your guests. Aside from your images, these are important qualities I make sure my clients understand when meeting with me so they are not shocked the day of the wedding. Who are you, how do you operate, these are the types of questions clients should be looking for in a photographer during a consult. I spend more time with the bride on the wedding day, we better enjoy spending time together.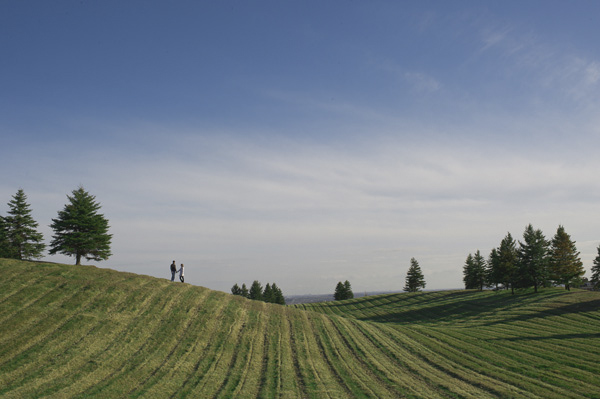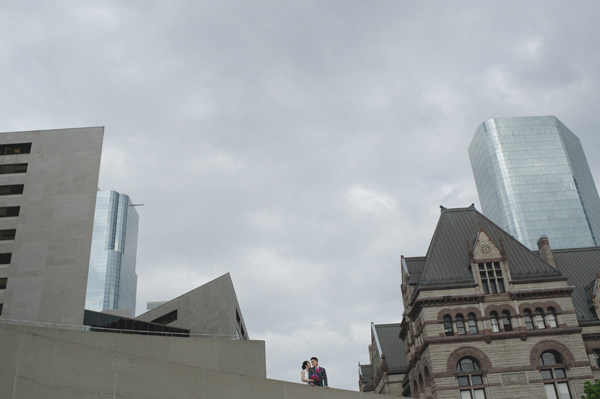 Do you have a favorite wedding story? YES! This one: Carlie and Brian's Cutest Story Ever
What gets your heart racing – both personally and professionally? 5 Hour Energy, Natalie Portman, Mila Kunis and My Wife. Not necessarily in that order. Chicken Wings. Emails from my film lab. Flying. I hate flying.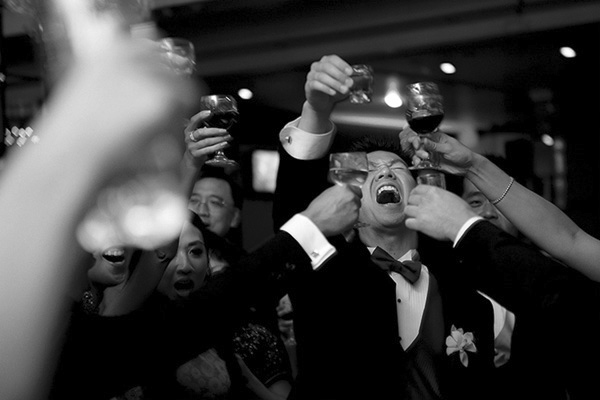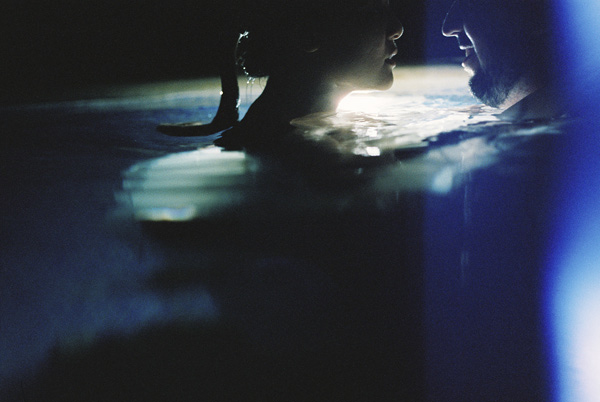 Thanks, Aron! That was so much fun. To see more of his incredible photography, visit Aron Goss Photography's Website and blog.