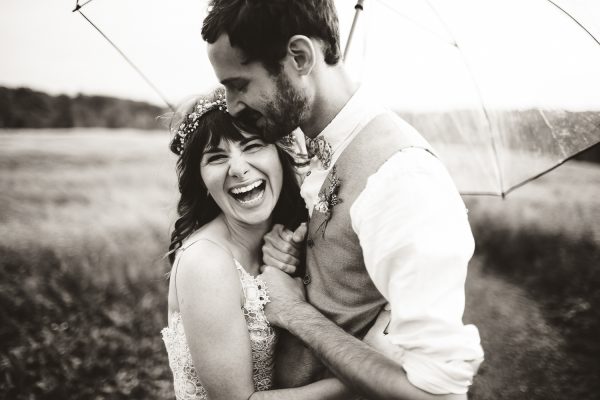 All Photos © Ash Nayler
It has been too long since our last spotlight interview here on Photobug – luckily, Ash Nayler has joined us for a quick glance into her long-lasting and rewarding relationship with photography. Ash fits into one of our favorite categories of photographer: strong, independent females who have found a balance between their passions, careers, and personal lives. She cooks, she explores, she runs a business and somehow manages to also catch a bit of Netflix in there, too. Her humble outlook is refreshing, just like the purpose behind her 365-self-portrait project. The idea of a photographer turning the camera on themselves consistently for a full year to help relate to their couples – that's just about as refreshing as it gets.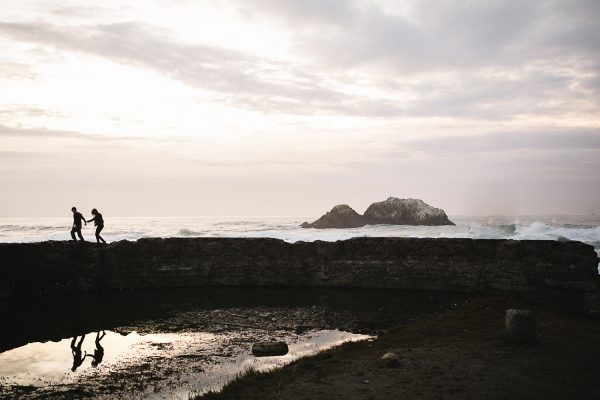 Give us a classic, 'First Day of School' introduction of yourself:
I live in the small town of Peterborough, Ontario, I have a beautiful little girl named Lyla, I cook a lot and dedicate a lot of my time to family and friends. I love people hard and live very vulnerably and openly.
I'm a pretty classic story of a 12-year-old girl with a camera in her hand that she never put down. I started shooting weddings on my own at the age of 16, and did so on film for almost six years! I did two years of photography schooling at Algonquin College and opened my studio and full-time business 11 years ago when I was 21. I now shoot about 30 weddings and 200 portrait session each year.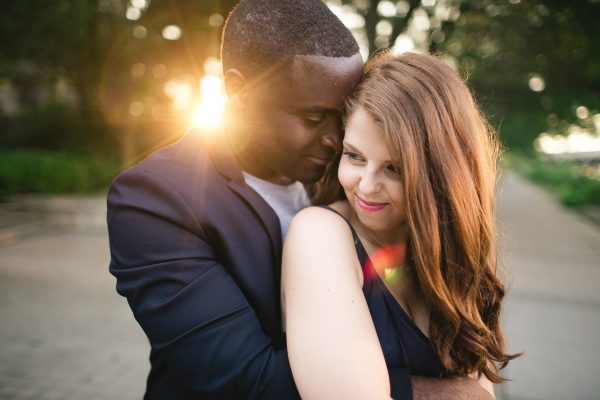 What do you feel most grateful for about your career, in its current state?
I feel grateful for so many things. I think the two main things, though, are being able to be part of such intimate, vulnerable, happy, exciting times in so many lives, and having the flexibility to live my life how I want to every day.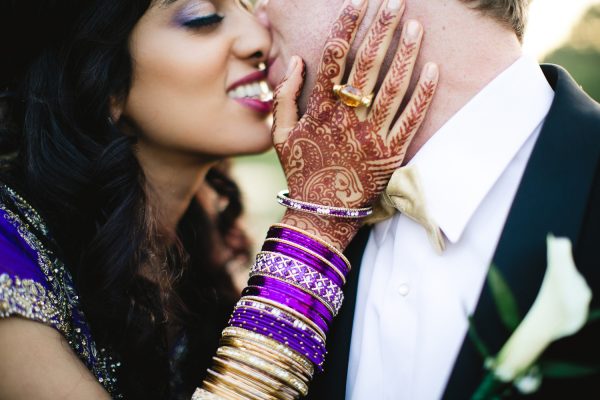 What achievement, moment, or success are you most proud of?
I don't have one specific moment. But what makes me feel the proudest the most often is positive feedback from my clients; telling me how much they love their images, saying they were brought to tears when they first viewed them. So in a nutshell, making people cry is what I'm most proud of (lol).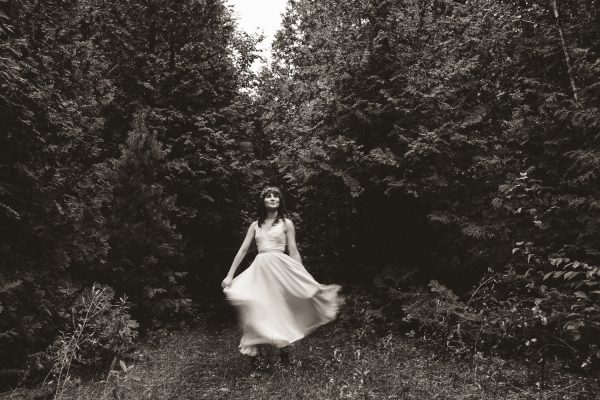 Do you have any useful tricks to help in capturing beautiful images of even your most reluctant subjects?
The only thing I have found that consistently brings out anyone's natural beauty is to relate to them on their level and bring out laughter. When people feel understood, they feel more comfortable and they relax. My biggest feedback from clients is how I make them feel during sessions, and that they were so nervous before, and have hated having their photo taken in the past. Making people feel good and happy is key to taking beautiful photographs.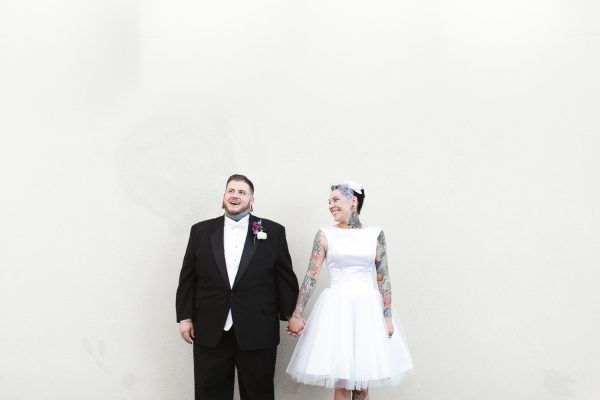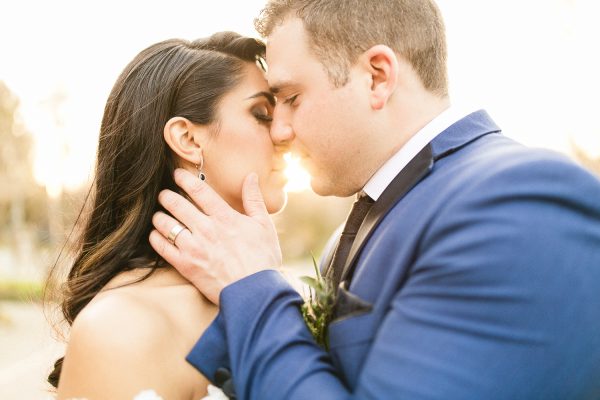 What is your favorite image that you've taken?  Can you describe how you created it? What is it that makes it different?
This is a hard one, as I have so many that I love. I'm going to pick this one because this couple placed full trust in me. This was an engagement session in Iceland. It was freezing cold and pouring rain. They said, "Ash, we will literally do anything you want, just tell us." So I told them to take off their coats and hats, and run across and empty black sand beach. I sent them down while I climbed onto a lava rock brick wall. They ran and I shot. It was like tornado wind-cold, and I'm pretty sure my camera got more water on it than ever before. This image reminds of the crazy adventures this career can bring.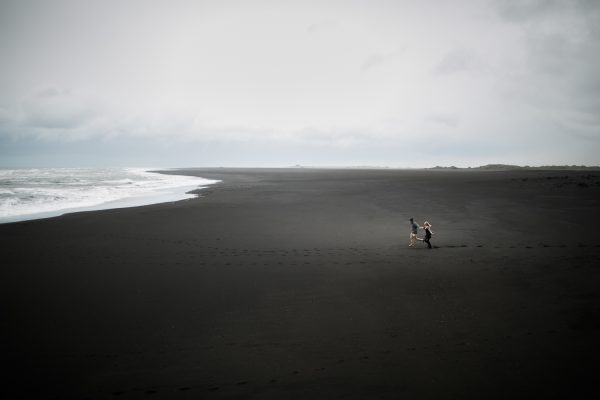 How has witnessing so many weddings impacted your life/outlook?
Oh man, in so many ways. I am such an emotional person, I cry easy, I laugh easier and I love people hard. Shooting weddings every weekend is basically my dream. It reminds me every single weekend how love and family are the two most important things. I feel pretty lucky that I get to have such a constant reminder.
Did you find photography or did photography find you?
It was so long ago, that's hard to answer… but I'm pretty sure it found me. I was given a camera one year and I instantly fell in love. I cannot actually remember a time when I wasn't 100% sure that I would be a photographer for life.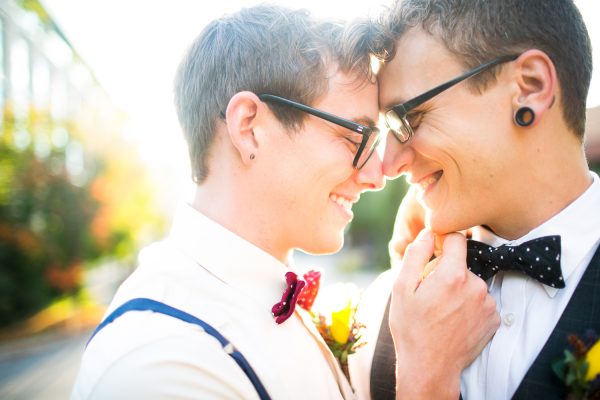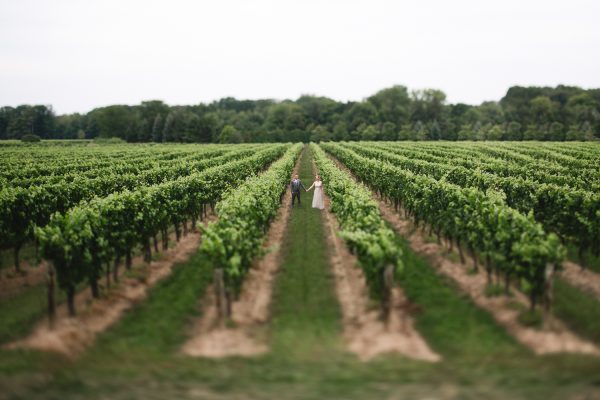 If being a photographer were not an option, what would be your second choice as a profession?
I would be a chef at my own small restaurant that served local organic food with a menu that changed weekly and a patio that you never wanted to leave.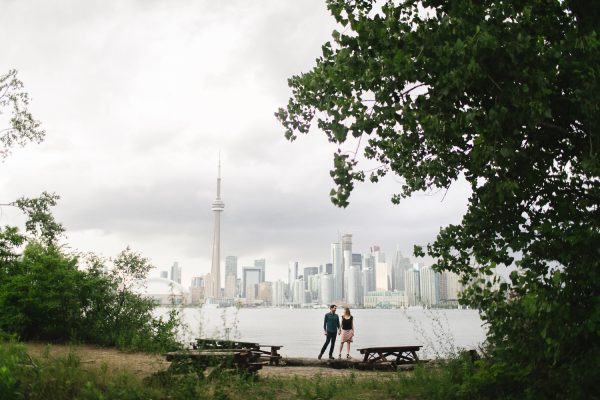 From your career, do you have a favorite wedding story or moment?
I do, it was very recently. I was actually helping a friend out and second shooting a wedding in Cuba. The bride and groom were in their late 40s and getting married to each other for the second time. Going into the wedding I knew very little about them. I showed up very early for getting ready photos of the guys and ended up sitting for over an hour with the groom and having an amazing and intimate conversation about the in's and out's of his whole relationship.  He told me how he had been married for almost 20 years, and the marriage ended in a very volatile divorce; they went years without speaking.
One day, after a father-daughter trip, his daughter called him and said, "Dad, Mom wants to make it work again." He had been waiting for a big change in his life and knew right away this was it. He instantly said he wanted to try again, too. They dated and started a new relationship. Then, almost one year later, decided to marry again. He told me that his old marriage is dead, it's something in the past that no longer exists. This marriage now is new and different and full of love and reconciliation. As we left the hotel room to head down to the ceremony, he stopped his groomsmen (who were all his sons) and said, "Alright guys, what are we going to do today to honor these amazing women in our lives?"  After the wedding, during a goodbye to the couple, the groom thanked me for coming into their lives and spending such an important day with them. I left in awe of how wonderful and beautiful their love was. It was such a raw story of forgiveness and change — it blew my mind.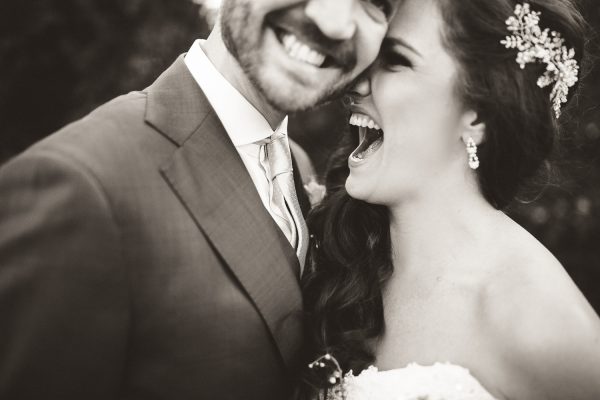 Who or what contributed the most to your current success?
Cliché, I know, but probably my Mama. She has been the most supportive person and my biggest fan for my entire life. She has always made me feel like I could do anything I wanted. She also works for me now and helps me manage running a crazy business on my own.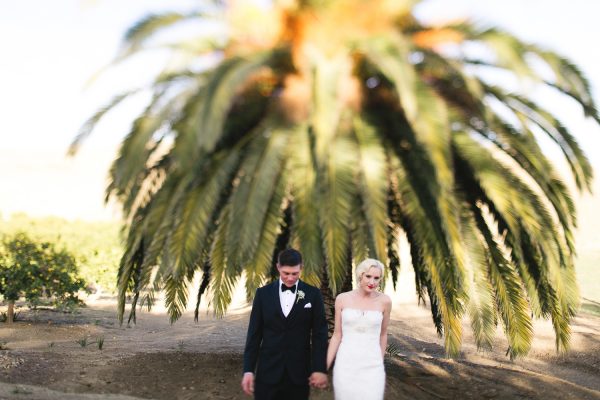 Describe an average day for you.
This question amuses me… I was just thinking recently that my days are never the same! I like change and things never seem to run the same way for me. I will say that at some point every day, I answer way too many emails, I edit photos, I hang out with my daughter, I have coffee with friends, I cook meals, I listen to audio books on social psychology and business, I ride my bike, and I photograph. And love people as much as I can.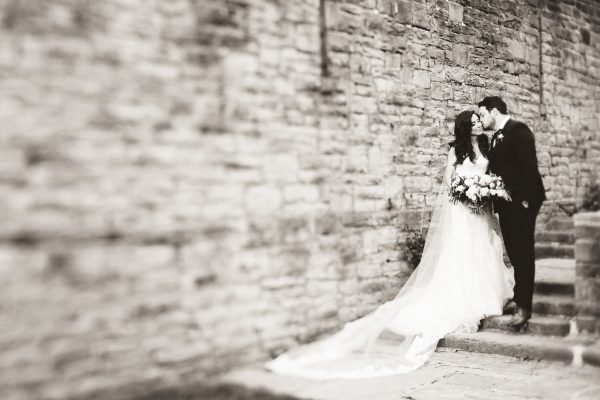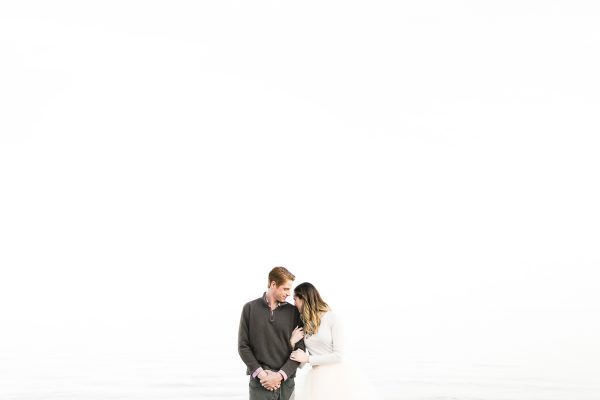 Do you have a favorite image of yourself? What's the story behind it?
I have a quite a few, but this is my most recent favorite. I shot it last month as part of a 365-day self-portrait project that I am working on. It was a hard and sort of emotional day for me, and the sun was going down and I was not in the mood to take my self-portrait. But I did it anyway; I was sitting in my kitchen and used the last bit of window light before the sun went down. It is probably the most real image of myself I have ever seen. Often with images of myself that I post, I will touch up little scars and under-eye darkness. But with this photo I like the imperfection and the rawness, it humbles me. Being comfortable in front of the camera is a big hurdle for most photographers, and taking self-portraits has really helped me understand how uncomfortable it can be to be in front of the camera. I shoot much more emphatically than I used to, and I feel it comes across in my work.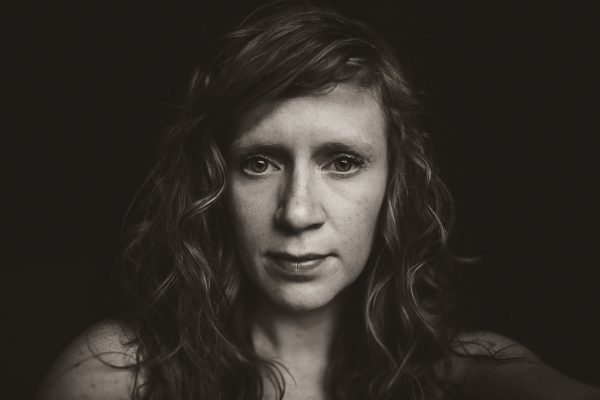 Is there anything particular that you can always rely on to give you a boost of inspiration?
Yes! Watching Chef's Table on Netflix and going to a party with new people that I have never met. I am an extreme extrovert and I know that if I'm in a funk, meeting new people and hearing their stories will inspire me and give me energy.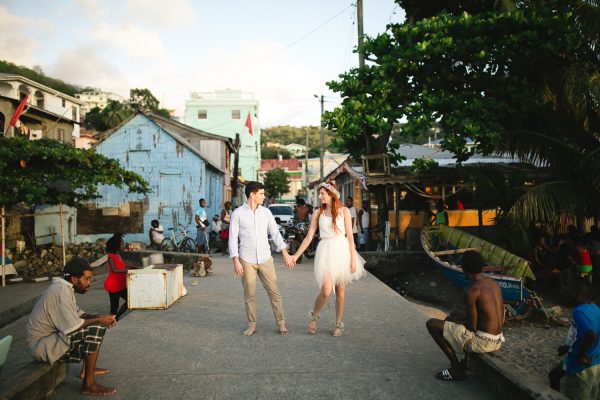 Any locations you hope to shoot in one day?
I would love to shoot in the Salt Flats one day. My whole style is bright, light and airy, so it's basically my dream location.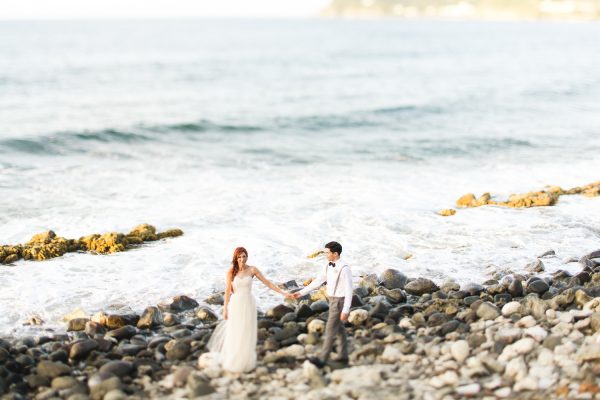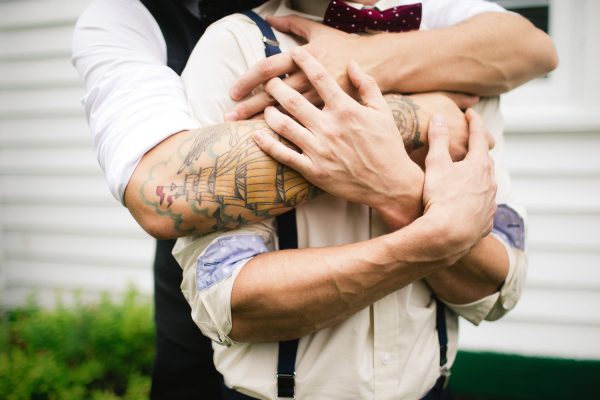 Which of your cameras or lenses is your most precious baby that you cannot live without?
Oh, for sure my 35mm 1.4 and my 45mm tilt shift. I shoot 90% of my images with these two wonderful lenses.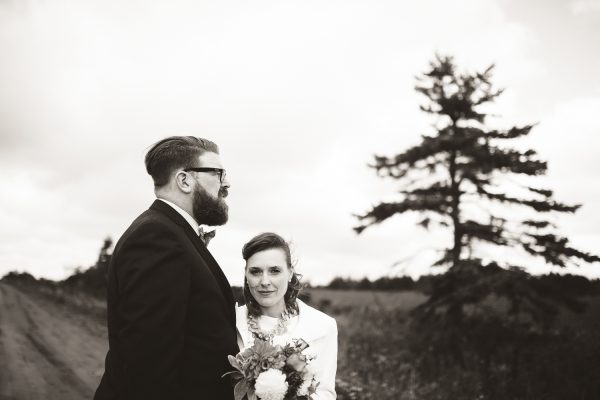 Have you made any life-long friends within the industry?
Yes!! So many, I love the heck out of people in this industry. I have never had so many passionate, driven, adventurous friends before now. The community of people, even just within the small town I live in, is incredible and supportive.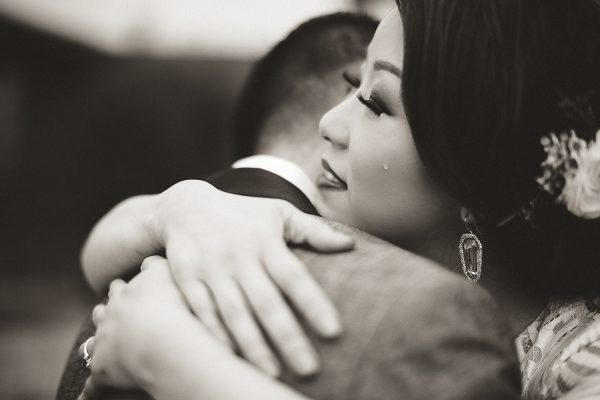 Best advice you've ever received about being a business person?
To outsource things you aren't good at and don't like doing, so that you leave room for all the things you are best at.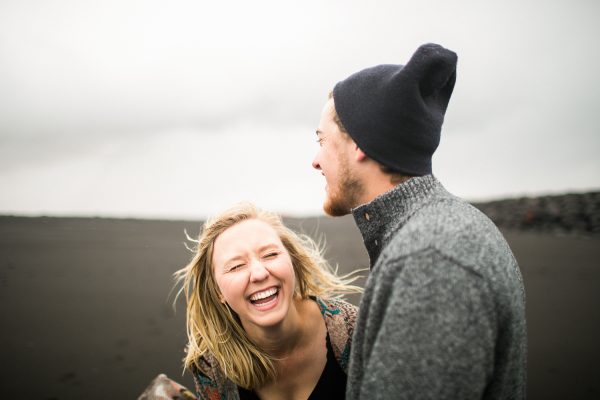 Best advice you've ever received about being a happy human?
To actively practice gratitude and learn how to soften into every small joy in your life. Don't stress; it's rarely worth it. And tell people in your life that you appreciate them as often as you can.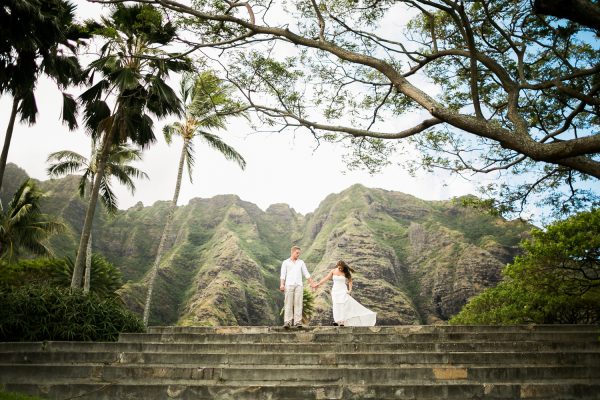 A huge, collective thank you to our friend Ash Nayer for participating in this interview. We hope you enjoyed answering the questions as much as we enjoyed reading them, Ash! To see more of her work, please head over to Ash's Junebug portfolio.