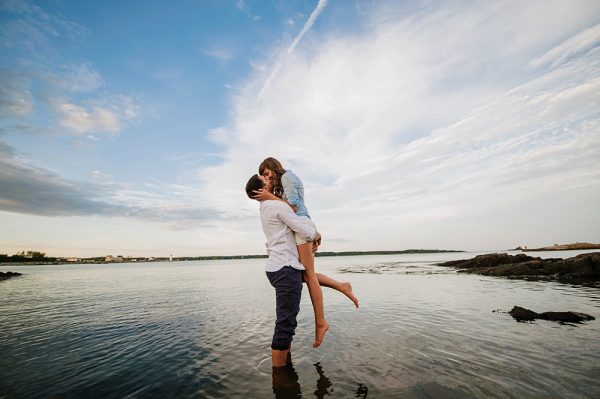 All Photos © Bethany and Dan Photography

The term "adventurous" has become a popular buzzword for wedding photographers and a big bonus to the couples who are hiring them. Thankfully for us, adventurous normally refers to the occasional mountain hike or withstanding waves for the perfect shot — not paddling nearly 2,000 miles from one end of the country to the other. Bethany and Dan are something of nomads, always searching for the next thrill and challenge, both in life and photography. Though their habitat may change, they know who they are as photographers. Together, these two are shooting couples who cherish their individuality and want wedding images that project it. The final product is complete with the added touch of bold color, fun composition and, of course, lots and lots of adventure.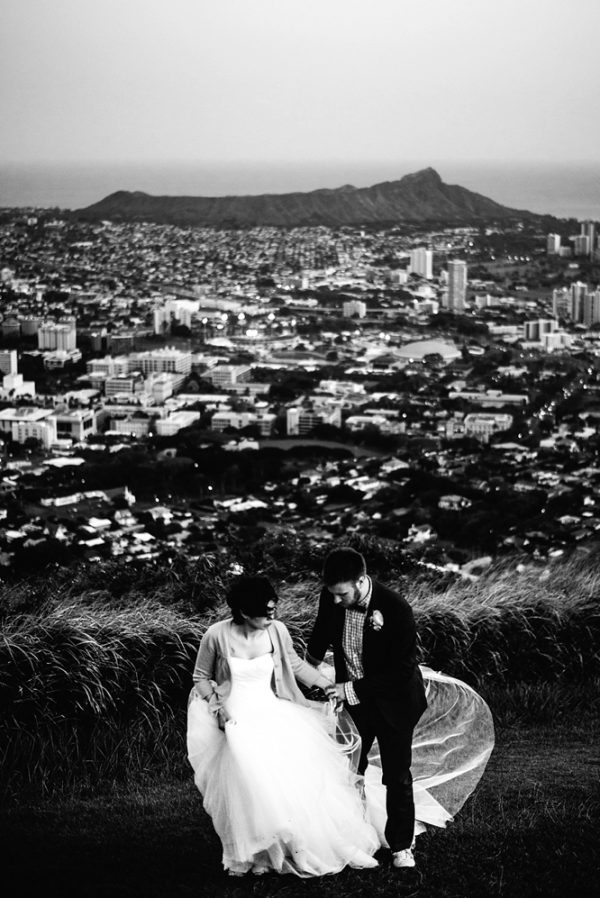 Tell us a bit about yourself.
Hey y'all! I'm Bethany of Bethany and Dan Photography, just so you know what voice you're hearing from. The bullet points of us and our story/timeline are:
1983/1986 – We were born and did our thing being kids, teens, and college folk
2006 – We Met
2008 – We Married
2008­-2010 – Kayaked from Maine to Key West (yes)
2010 – Opened our Business
2011 – Moved to New England from North Carolina. Ever since then we've been hustlin', learning, photographing, traveling, planning, and navigating this imperfect and beautiful life together.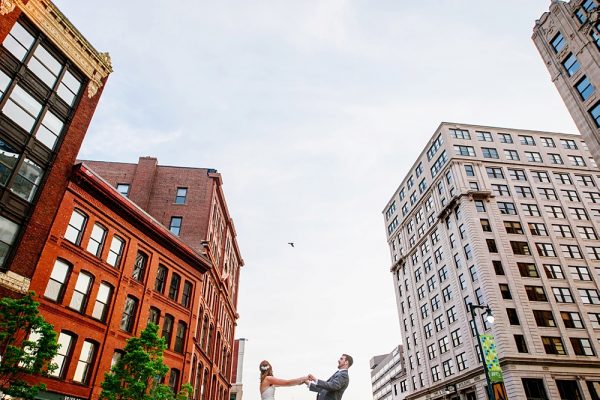 What is your creative vision? What do you desire to express with your photos?
Our number one goal on a wedding day is to show truth. We want the vulnerable, honest, imperfect and gritty real -­life stuff. Ugly crying from how stinking happy you are to be married. I like messy hair and wedding dresses with dirt on the bottom, undone ties and tipsy wedding guests. Bring it.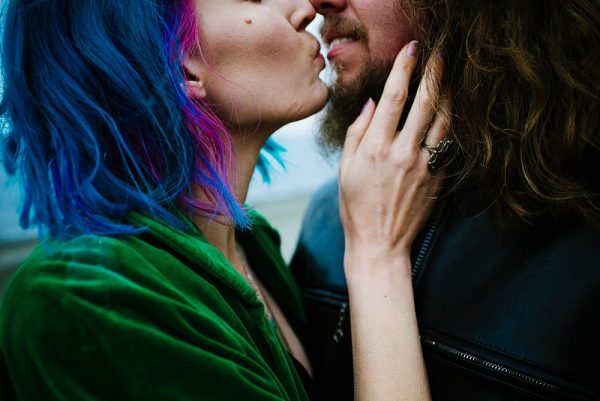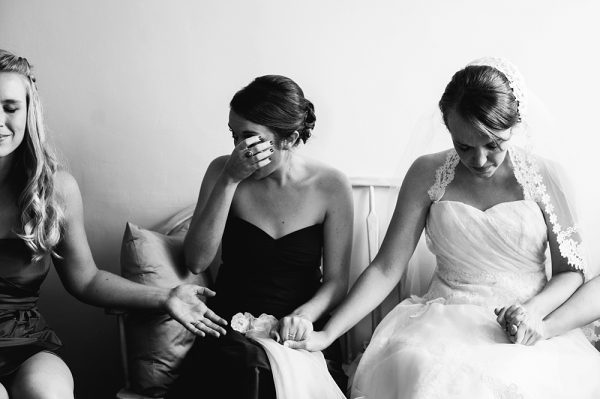 What is your favorite moment or tradition at weddings?
We both really love the moments when the couple walks back down the aisle MARRIED! It's the height of excitement of the day for everyone there. It's also immediately followed by the cutest time: the post-ceremony "OMG We're married" moment. It was our favorite part of our wedding day and I'm sure that has something to do with it.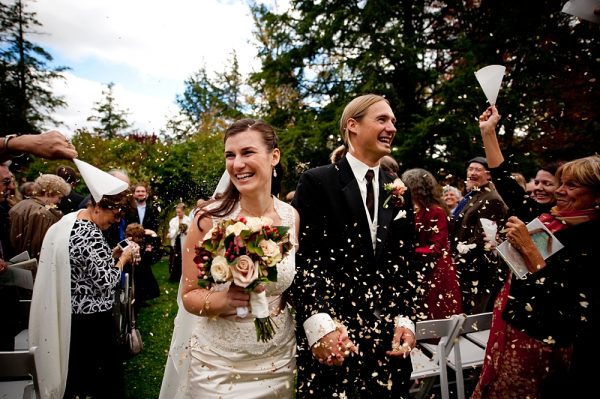 How did you get into wedding photography?
We became wedding photographers because we loved each other. Truly. We went on an adventure when we were first married, kayaking from Lubec, Maine to Key West, Florida.  On that trip, we realized that we wanted to be together all the time, not trading our numbered days for a number on a paycheck. As photographers and business owners, we get to spend our time together, make a difference in people's lives, create art, and be in charge of our time…so that's what we do! We figured out we needed to be our own bosses and then just pursued photography as an avenue for that. I had always loved taking photographs and we pounced on the idea. Crazy, right?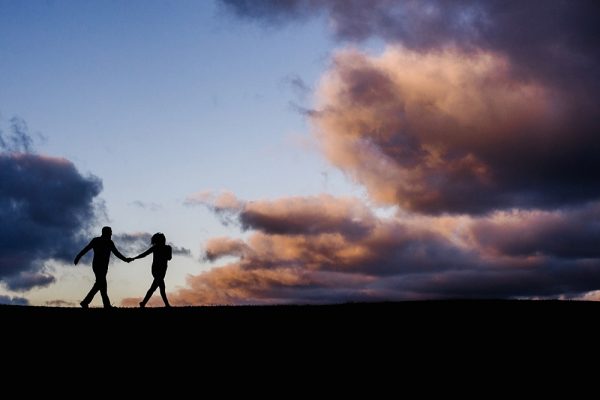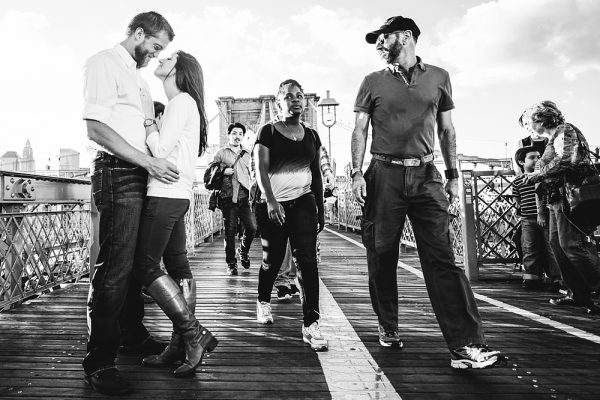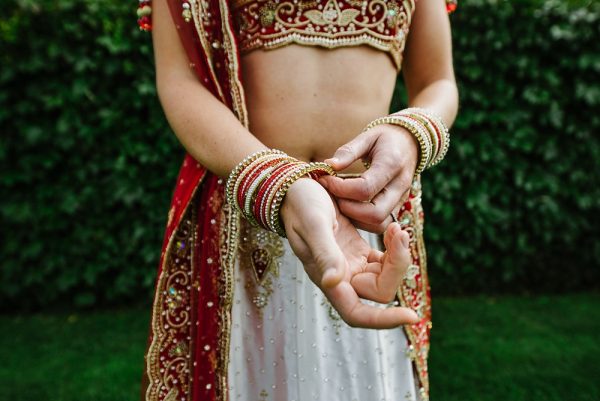 What's the worst job you've ever had?
For Dan, it was cleaning out pigeon poop and pigeons from an abandoned building in Flint, Michigan. For me, I worked as a dishwasher at a restaurant for one day. Life gets better.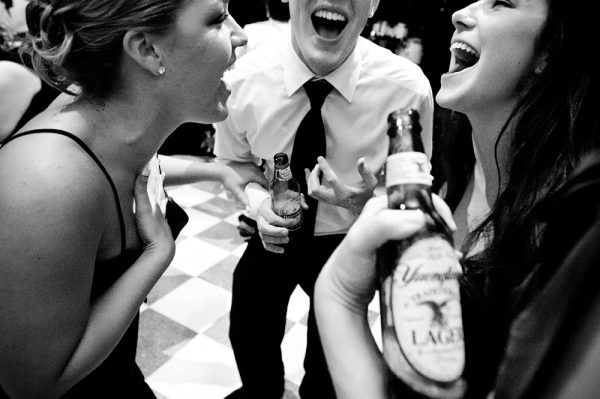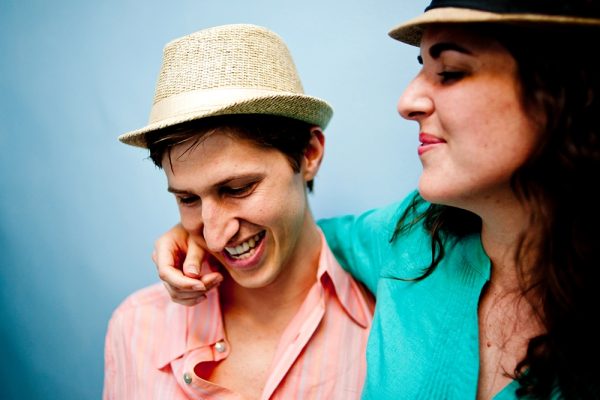 What gets you up in the morning, literally and/or figuratively.
One of the perks we like the most about being self­-employed is the option to sleep until we wake up. We set an alarm and hit snooze until we want to get up. Some days we get up early and some days we get up late. It's kind of amazing and makes us both feel like we are super lucky. We snuggle our dog, and each other, and try and decide who's going to get up first to make the coffee and breakfast. Dan ends up doing that task 99% of the time. Every morning I'm thankful for my job and that's a pretty cool thing.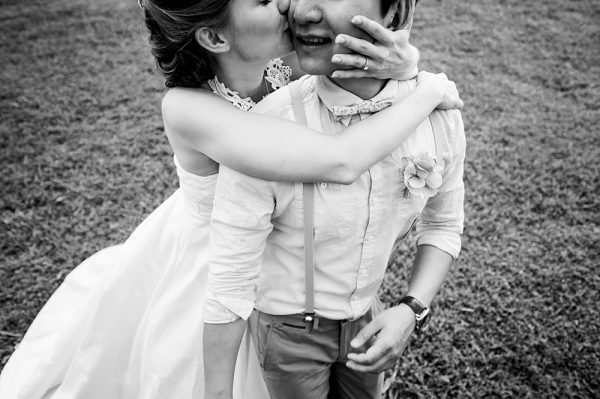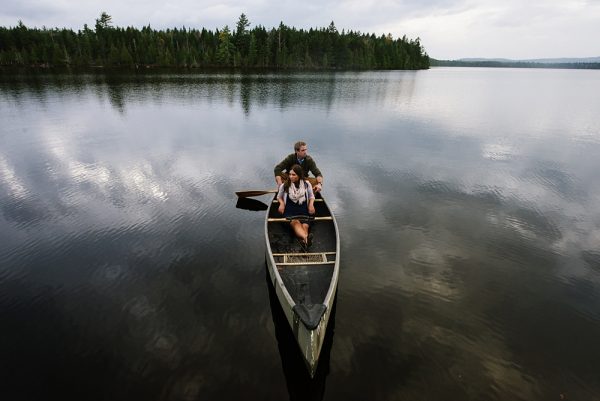 Best advice you've ever received about being a business person?
We are constantly absorbing and learning, watching classes and reading what other photographers are saying about their businesses. Our best takeaway from all of that is really simple: You have to show up. Being a professional isn't about inspiration, it's about doing the work, with or without inspiration, every day. You can't just will things into being and/or wish for things to happen without working for it, too. You have to get your hands dirty and take risks. Be in it for the long haul and celebrate the small steps. The small steps are the ones that make up the big steps. We say, "Do work, SON," to each other quite often.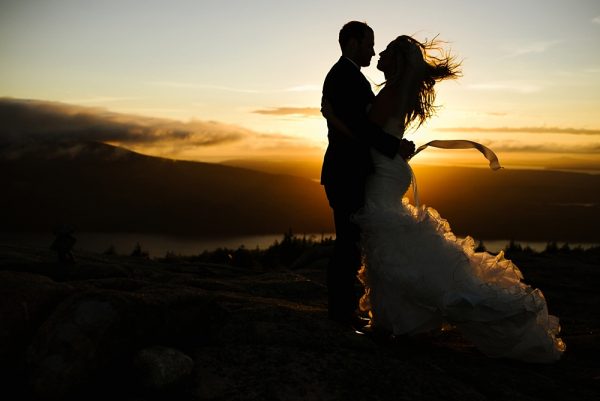 Besides weddings, what/who/where would you love to be able to photograph?
Dan is always on or in the water, so he wants to figure out how to integrate photography with his paddling and surfing background. It's a little bit of a challenge seeing as sand, water, and photo gear don't mix too well… I really adore story­telling and would absolutely freak at the opportunity to document a musician's tour. I want to be on the tour bus, backstage, and everything in between. Think Annie Leibovitz and the Rolling Stones.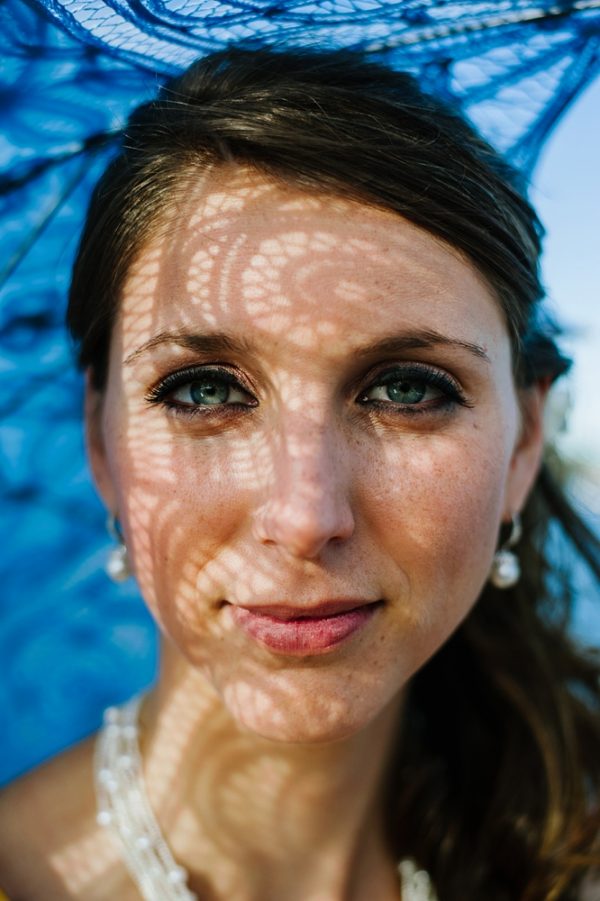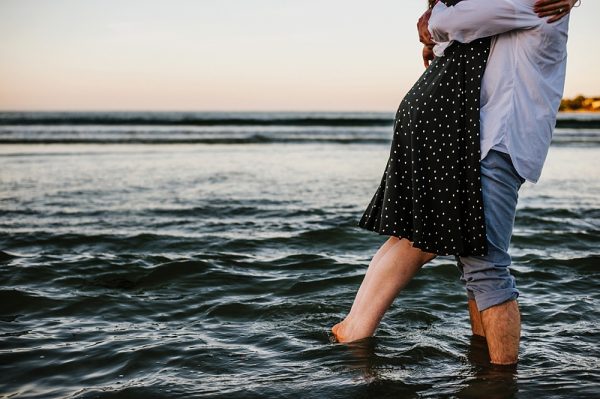 Describe your workspace/studio?
Dan and I move around a lot. Since we got married, we have packed up our belongings and moved 10 times, two of those homes being tents while on long adventures. We have had all of our belongings in storage four separate times to have mobility. We have been doing the "snow bird" thing for the past couple years, getting away from cold Maine for warmer weather during our off-­season. This year we are in the Outer Banks of NC until the wedding season in Maine starts up again. With a lifestyle like that, it means our "workspace" is constantly changing. We just make due with what we have and can pretty much set up shop to get things done anywhere we are. I'm a desktop addict so we do bring it with us when we have the option of staying somewhere a long time, but we can run our business from a laptop. It's the best thing ever to have that freedom. I do covet those gorgeous offices and workspaces I see on Pinterest, but not as much as I love my travel. I get antsy staying put for too long. One day we'll set up a home base, but that doesn't mean we will stay still.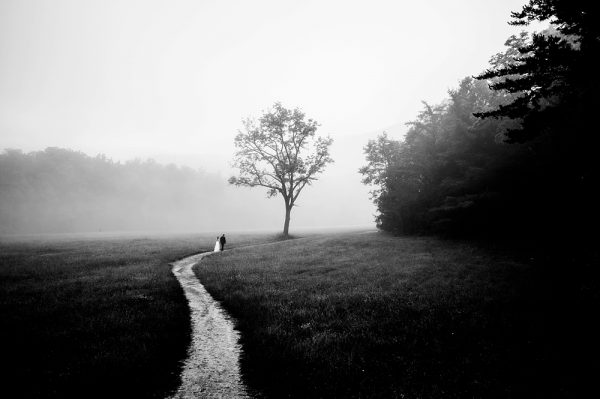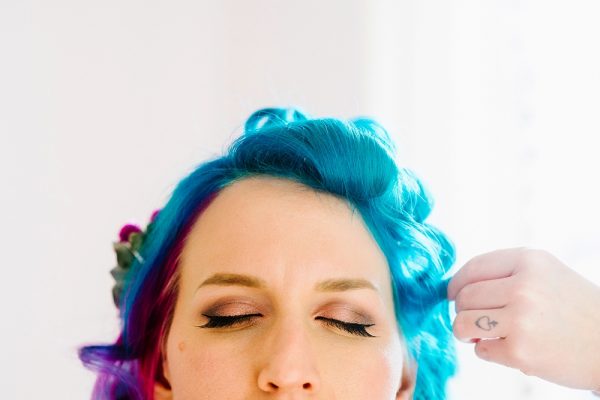 Where do you want to shoot next?
This April/May we have a trip to Norway on the calendar, so we want to photograph a couple there!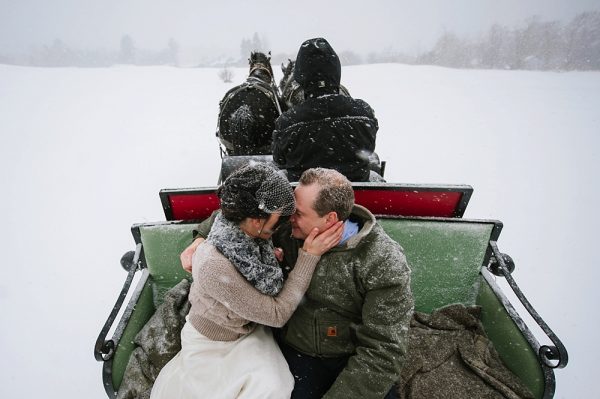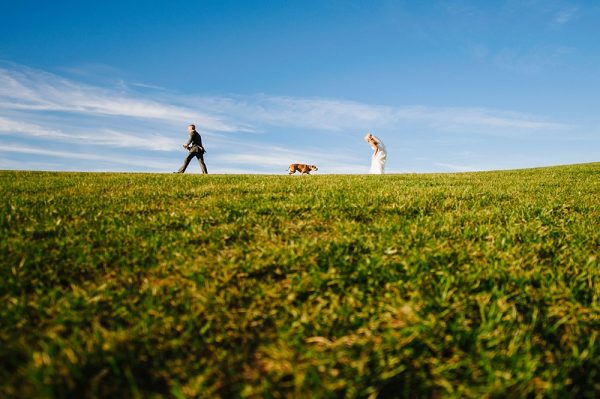 How has witnessing so many weddings impacted your life/outlook?
It makes me hopeful. I see "happy" every single weekend of the season. I also see that everyone's family is flawed and everyone has their own struggles. Rather than being alienated by that, I always see that we are all similar and all doing our very best we can with what we have been given in life. Love comes in many forms and it's refreshing, hopeful, and encouraging to me.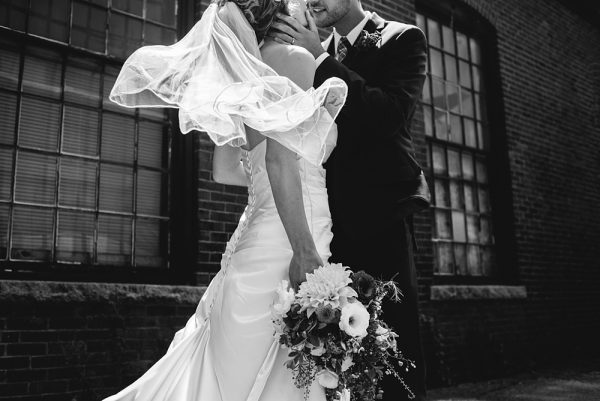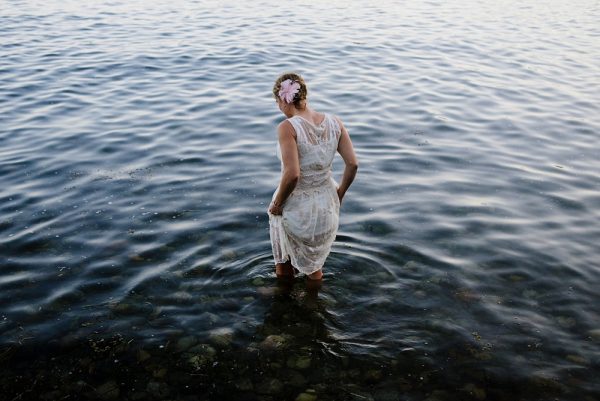 If you could have a superpower, what would it be?
Dan has always said his would most definitely be the ability to breathe underwater. He's an avid surfer, stand­-up paddle boarder, and kayaker, so it makes perfect sense. Mine would be teleportation. I love to travel but have a fear of flying. We live far away from our families and have a lot of favorite places to visit so that would make things a lot easier for me.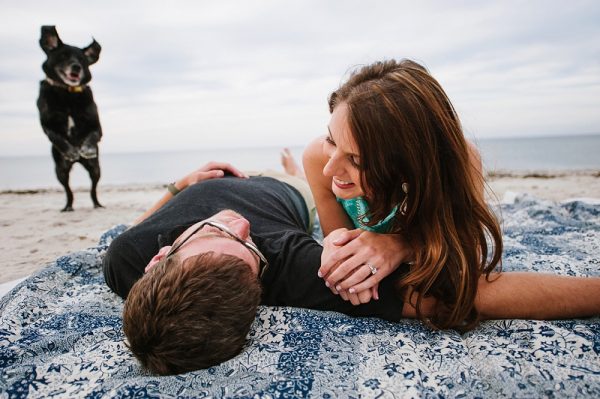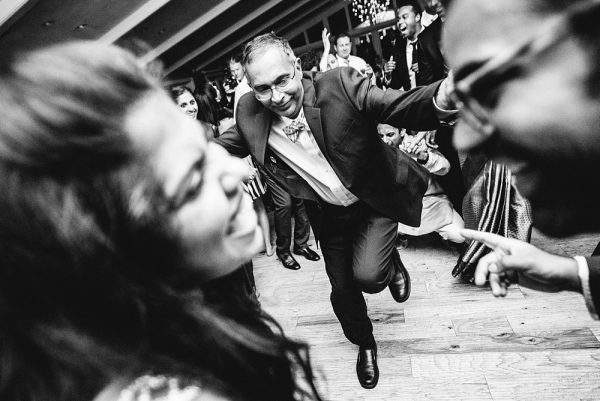 Describe your wedding photography style in less than 6 adjectives.
Gutsy. Real. ­Honest. ­Intuitive. ­Quirky.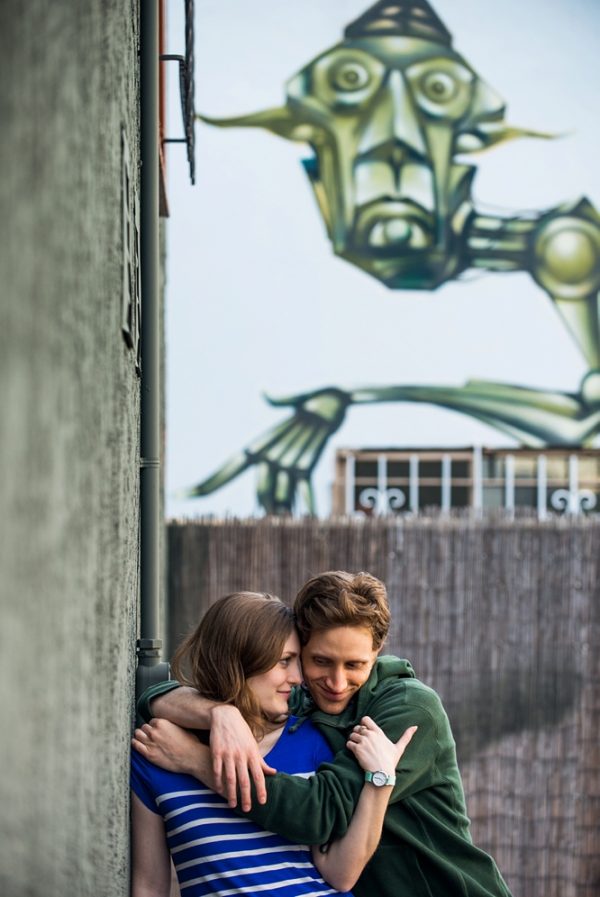 Best advice you've ever received about being an artist?
I could be misquoting here since it's from a real life conversation at a workshop, but Ben Chrisman once told me, "You can't let the random asshole stop you from doing what everyone else loves you for doing." It is a mantra I tell myself all day on a wedding day, that I deserve to be there and I can and will do what I need and want to do to create images worth taking for myself and for my clients. Boom!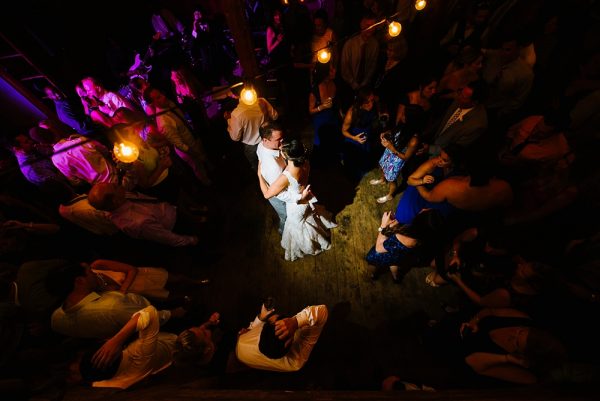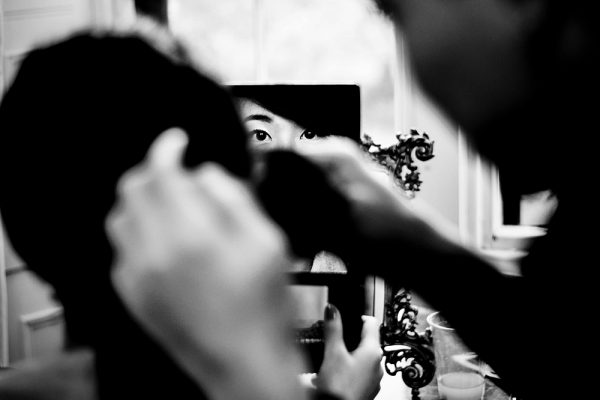 Best advice you've ever received about being a happy human?
Dan's great aunt once said to me, "You do you." I think about that almost every day and we say it to each other all the time. Truly. She's right. Being yourself is the best thing you can do to be a happy human. Being anything other than that just cramps your style. The world wants you as yourself. Also, her name is Aunt Happy, so who wouldn't want to take advice from a person with that name?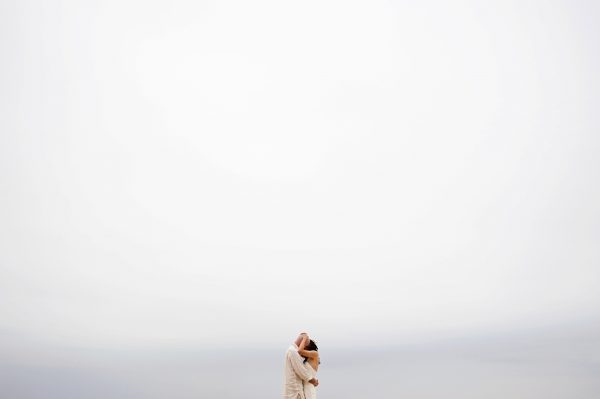 Our whole team feels so lucky to be able to call Bethany and Dan friends. Thank you to Bethany for this great interview! You do you, girl.
To see more from Bethany and Dan Photography, make your way over to their happy and bright Junebug portfolio.